12 Awesome Superhero Crafts and DIY's(not just for kids)

Some people never grow out of their love of superheroes, like my husband.

Paul has been collecting old Flash and Green Lantern Comics since he was a boy, and I have been working on my own superhero craft to celebrate his collection. I decided to translate one of his vintage 60's Flash Comics into a giant cross stitch.

Unfortunately, it's taking me a lot longer than I thought and won't be finished for a long while yet.

I have rounded up 12 awesome Superhero themed crafts that can be completed a lot quicker. Also, these aren't just crafts for kids, there is something for everyone young and old, DC or Marvel fans.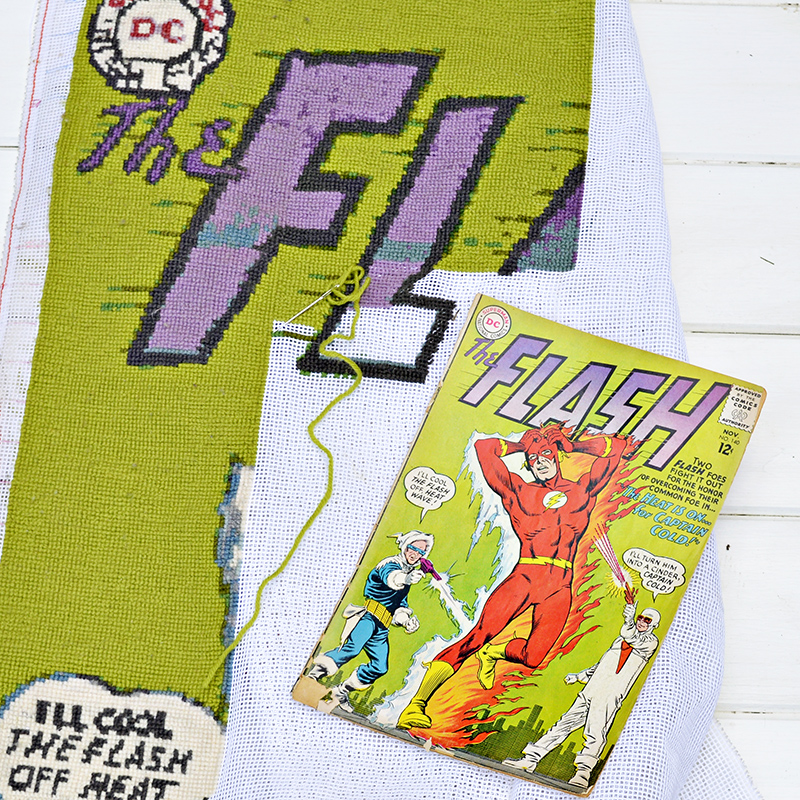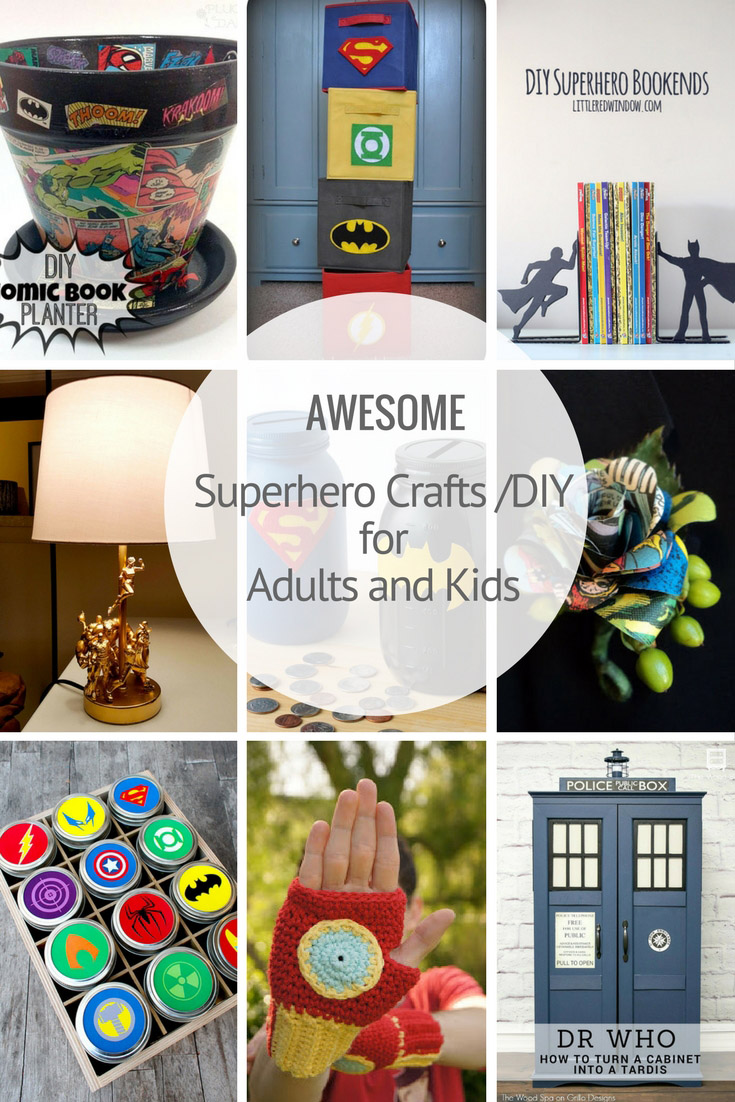 12 Superhero crafts for all

1. DIY Superhero Bookends – Little Red Window

How about some bookends to keep all those superhero comics in place.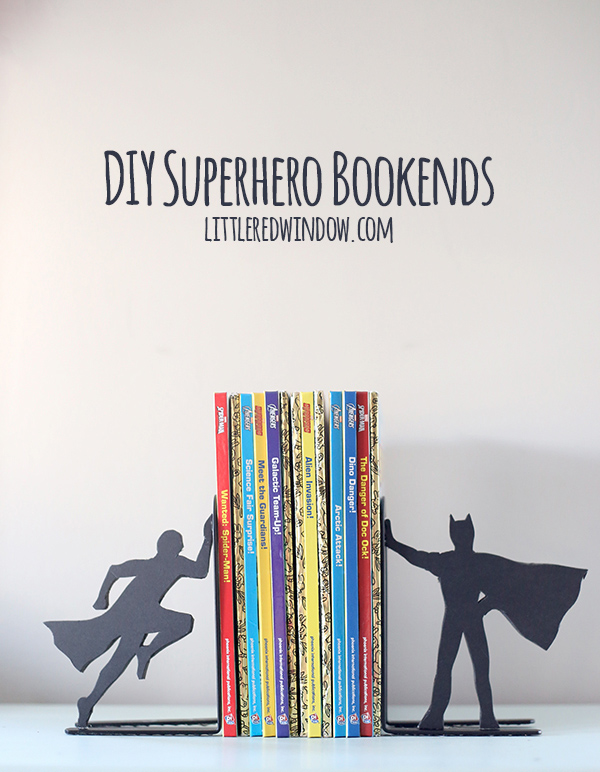 2. Superhero Lamp – Sobadsogood

I so want to make one of these and perhaps spray it copper it's a bit like the toys frame I made for my sons room.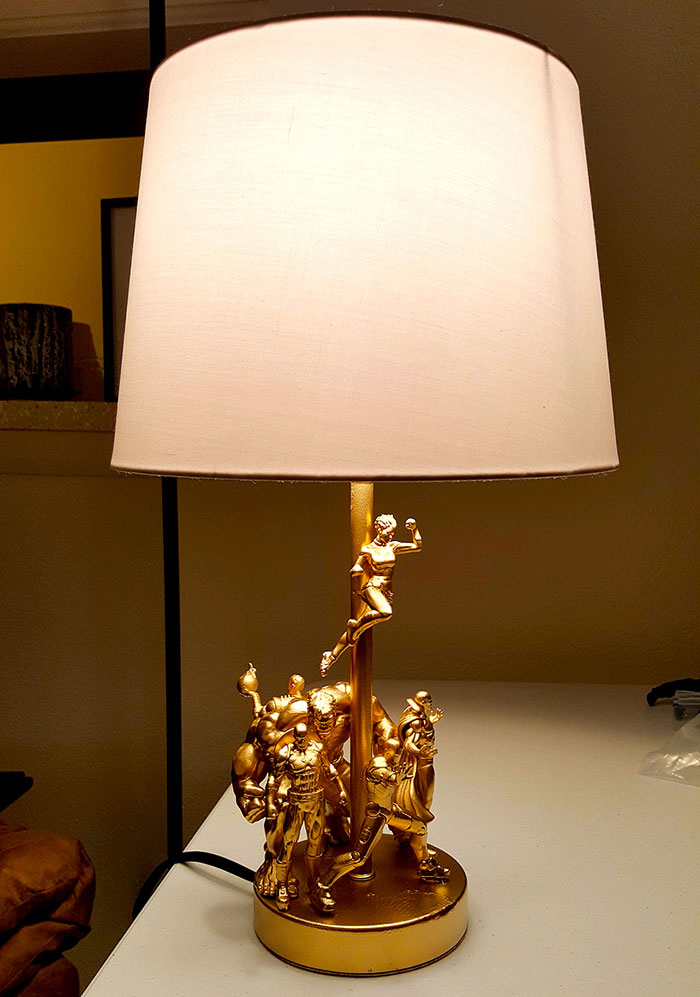 3. Comic book planter – Plucking Daises

I think this would look awesome with a venus fly trap in it.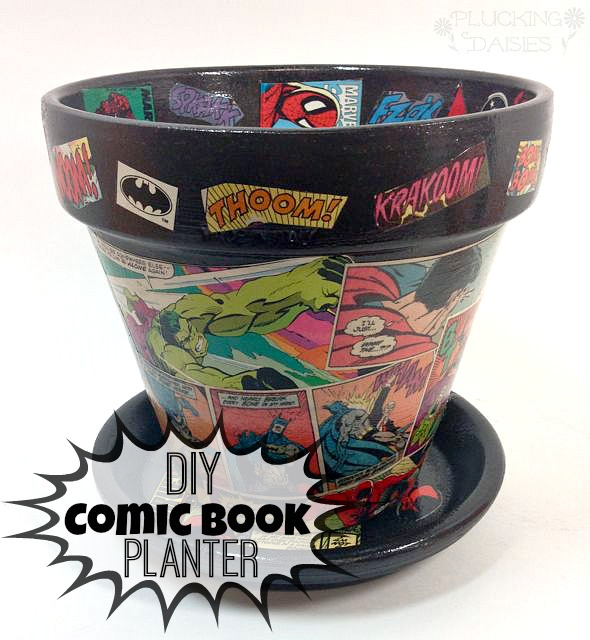 4. Comic Book Flowers – Crissybaker

How about a lovely comic book floral buttonhole for that special occasion.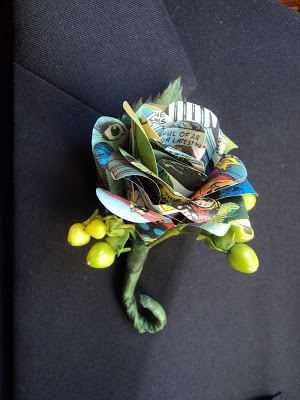 5. Comic book shoes – Jonathanfongstyle

What about some superhero shoes to go with the buttonhole flower. They are a bit like the Marimekko Shoes I made last summer.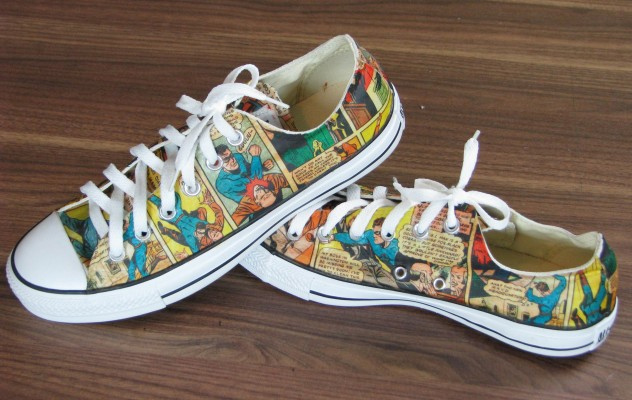 6. Vintage Comic Book Suitcase – Homejelly

Unfortunately there isn't a tutorial here but if you follow the tutorial for my Vintage Map Suitcase you can easily make your own.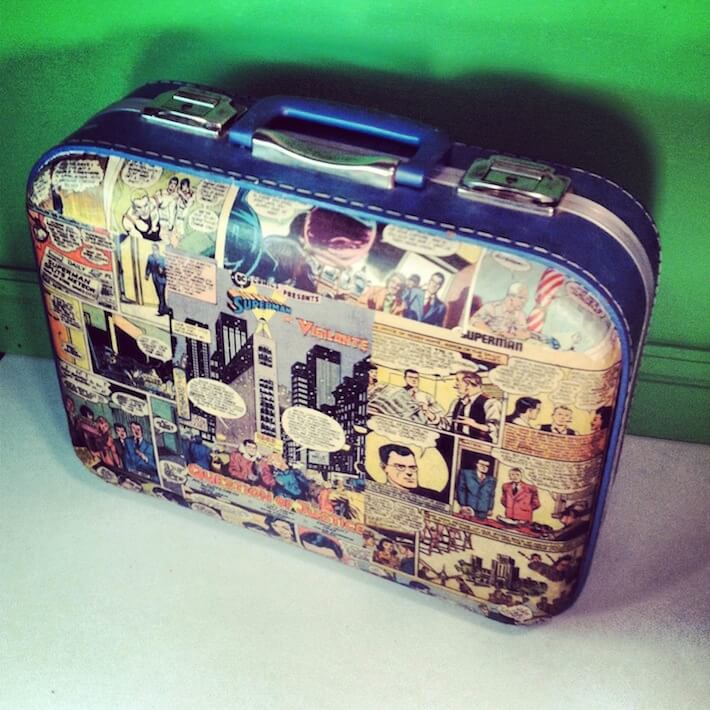 7. Turn a wardrobe into a tardis – Grillo Designs.

I just love this wardrobe door, perfect for all those Dr Who fans. Wouldn't it be great if it had the same storage as a Tradis.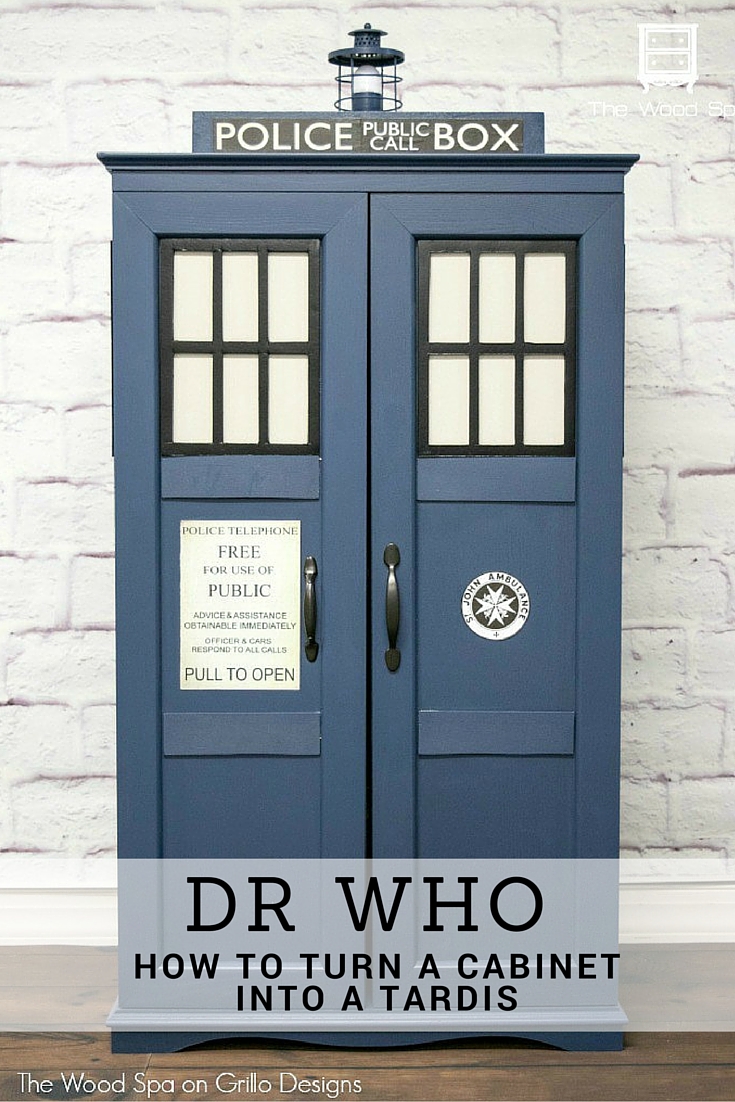 8. Crochet Iron Man Gloves – Louisloops

One for the crochet fans!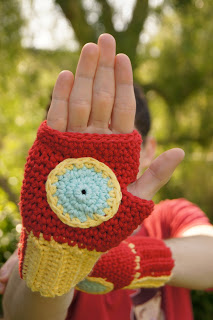 9. Printable gift jars – Sandytoesandpopsicles

Fill mason jars with their favourite treats, and by using these free printable labels create an awesome gift.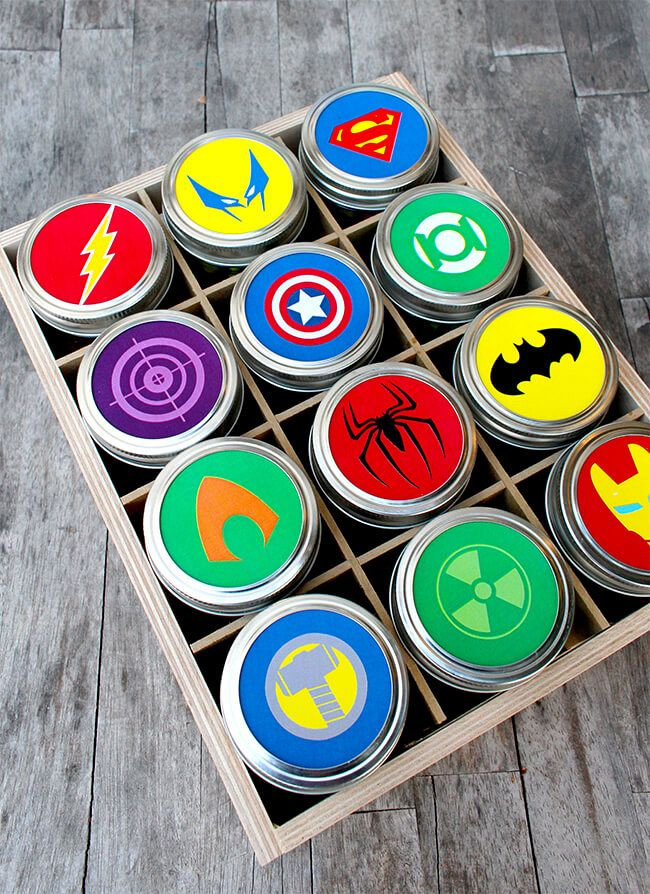 10. Superhero Storage Bins – Sugar Tot Designs

Great tutorial for making this unique Justice League storage.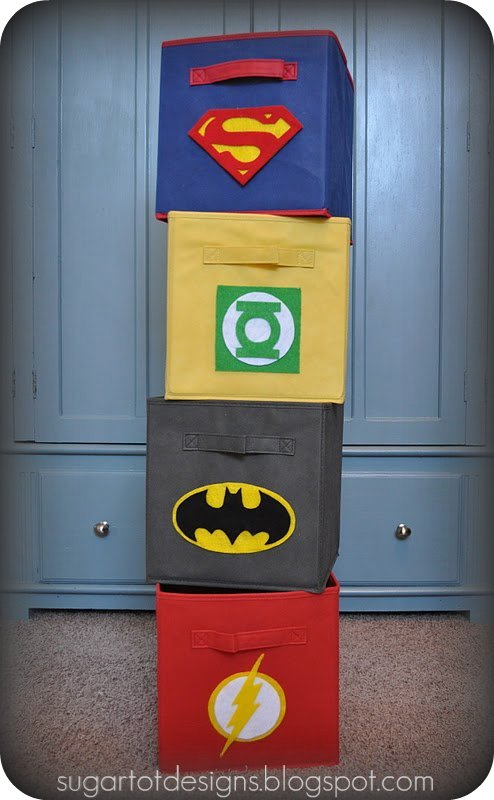 11. Mason Jar Superhero Banks – Fireflies and Mud Pies

Go for another Batman V Superman battle this time on with savings. This is an easy craft and it wouldn't be that difficult to design a Flash and Green Lantern mason jar bank.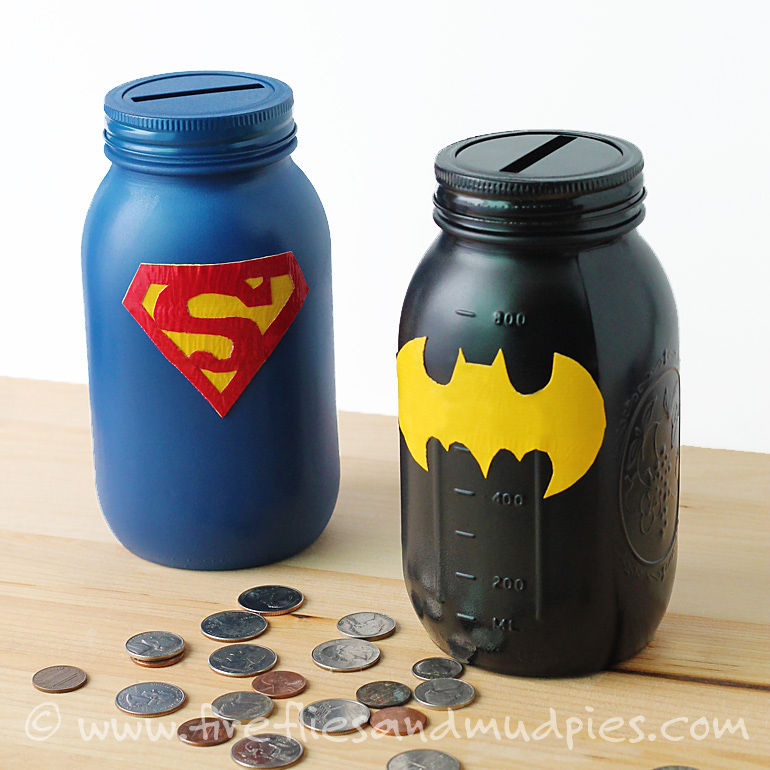 12. Christmas Baubles – Handimania

I think I will be making Flash and Green Lantern baubles for the tree this Christmas.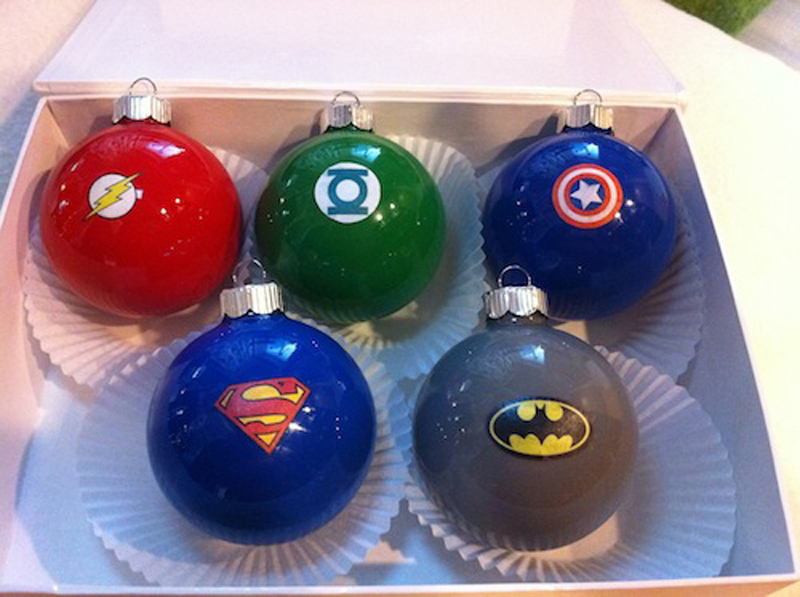 Do you have a favourite superhero? Paul's is the flash, personally, I'm not that bothered but did like Thor in the recent movies.