Inside: A fun collection of superhero crafts and DIYs aimed at all the family and not just kids

Some people never grow out of their love of superheroes. My husband Paul has been collecting old Flash and Green Lantern Comics since he was a boy, and I have been working on my superhero craft to celebrate his collection. I translated one of his vintage 60's Flash Comics into a giant cross stitch.
Unfortunately, it's taking me much longer than I thought, and I won't finish it soon.
I have rounded up 30 excellent Superhero themed crafts that can be completed much more quickly. Also, these aren't just crafts for kids; there is something for everyone, young and old, DC or Marvel fans.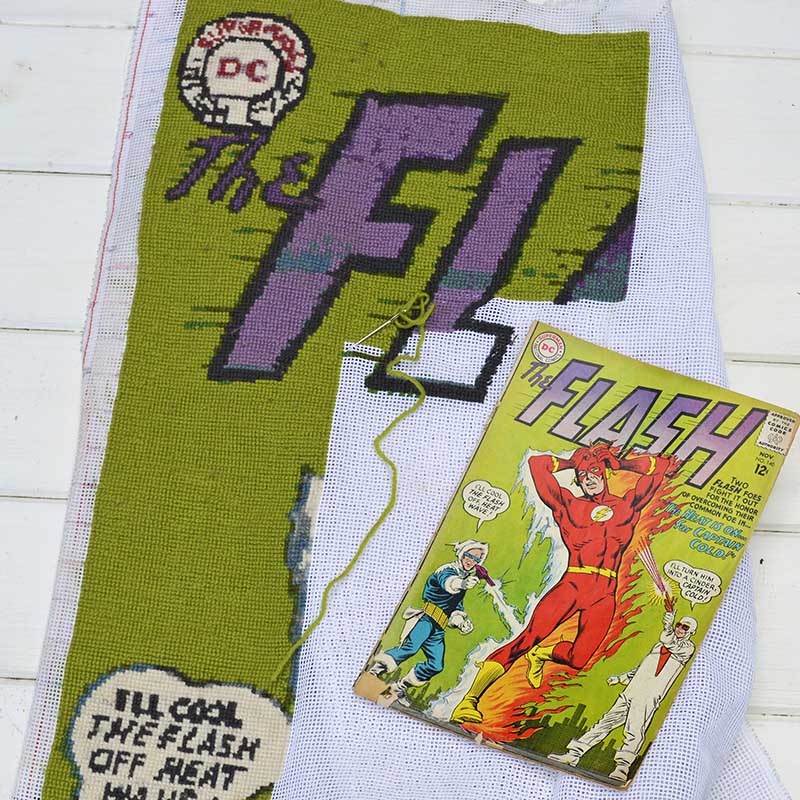 The Appeal of Superhero Crafts
Adults love superhero crafts too. Many grew up reading comic books or watching superhero TV shows and movies.
There is a sense of nostalgia associated with superheroes. It can allow adults to reconnect with their childhood and feel a sense of familiarity and comfort.
Superheroes offer a form of escapism, allowing people to temporarily escape their problems and immerse themselves in a world of fantasy and adventure.
Superheroes often embody ideals such as courage, selflessness, and justice; they provide a positive role model and encourage people to aspire to be their best selves.
They aren't perfect, and despite their superhuman abilities, they have struggles and challenges relatable to regular people.
But most of all, superheroes are entertaining with their thrilling battles between good and evil!
30 Incredible Superhero crafts
Superheroes aren't just for kids adults love them too. Here is a collection of 26 awesome superhero crafts for the big kid inside us. It doesn't matter if you are a DC or Marvel fan; there is a superhero DIY for you.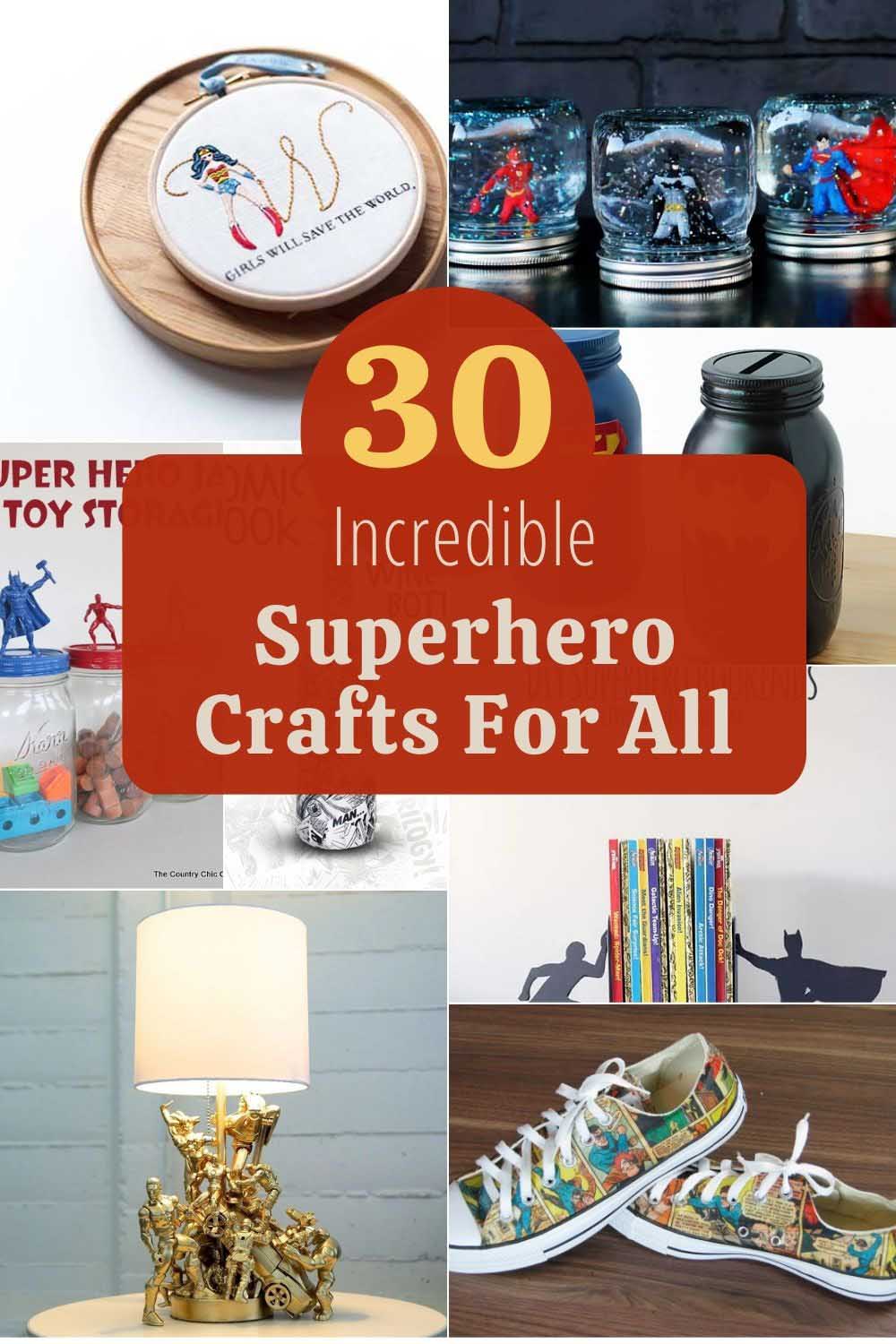 Do you have a favourite superhero? Paul's is the flash, I'm not that bothered, but I did like Thor in the recent movies.