Craft a paw-some personalized gift with our free Dog Christmas Stocking Pattern! A paw-shaped stocking to make your furry friend's holiday special!
It is a personalized dog Christmas stocking because I made it for our beloved dog Toby. But you could use this pattern to make this Christmas stocking for any pet with paws, such as a cat!
I work from home, and often, the only company I have for the whole day is our rescue dog, Toby. Every day Toby and I start the day with a morning dog walk and a coffee in the park. Toby then sticks to my side for the rest of the day. He even manages to get himself into some of my craft photos.
This year whilst crafting for Christmas, I also decided to make something for Toby. As a family, we love to give Toby a few extra treats at Christmas, and this personalized doggy Christmas stocking is perfect for that.
This pet Christmas stocking isn't my only dog accessory crafted for Toby. In the past, I've made him some cute denim handmade dog toys before.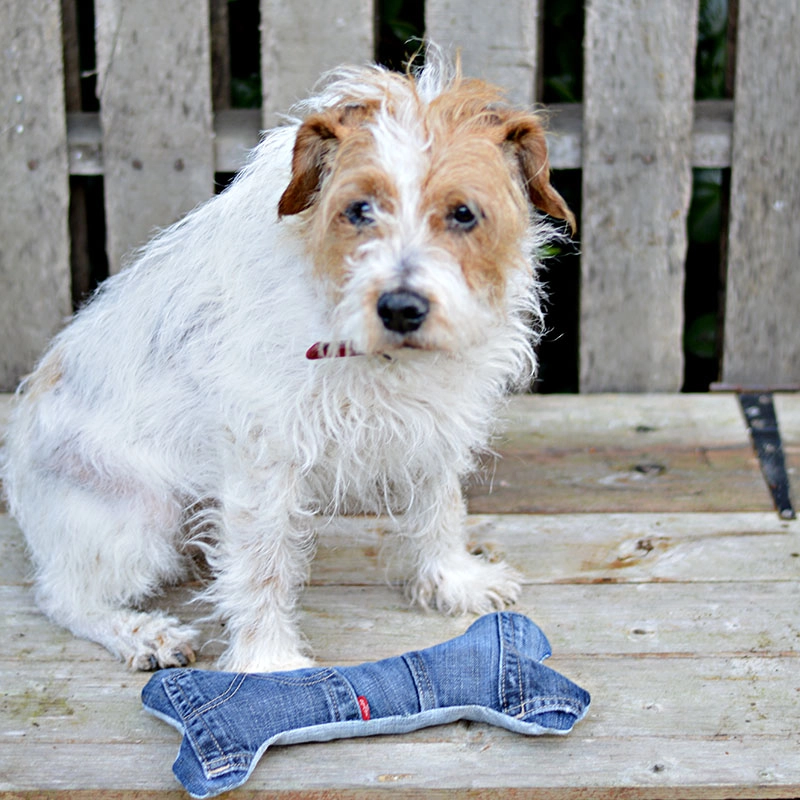 The Dog Christmas Stocking Pattern
The holiday season is just around the corner, and what better way to spread the festive cheer than by crafting a personalized Christmas stocking for your beloved furry friend? This free Dog Christmas Stocking Pattern guides you through creating a stocking in the adorable shape of a paw. Add your dog's name stencilled onto the top of the stocking cuff for that extra special touch!
By the way, this is a great craft project to make and sell.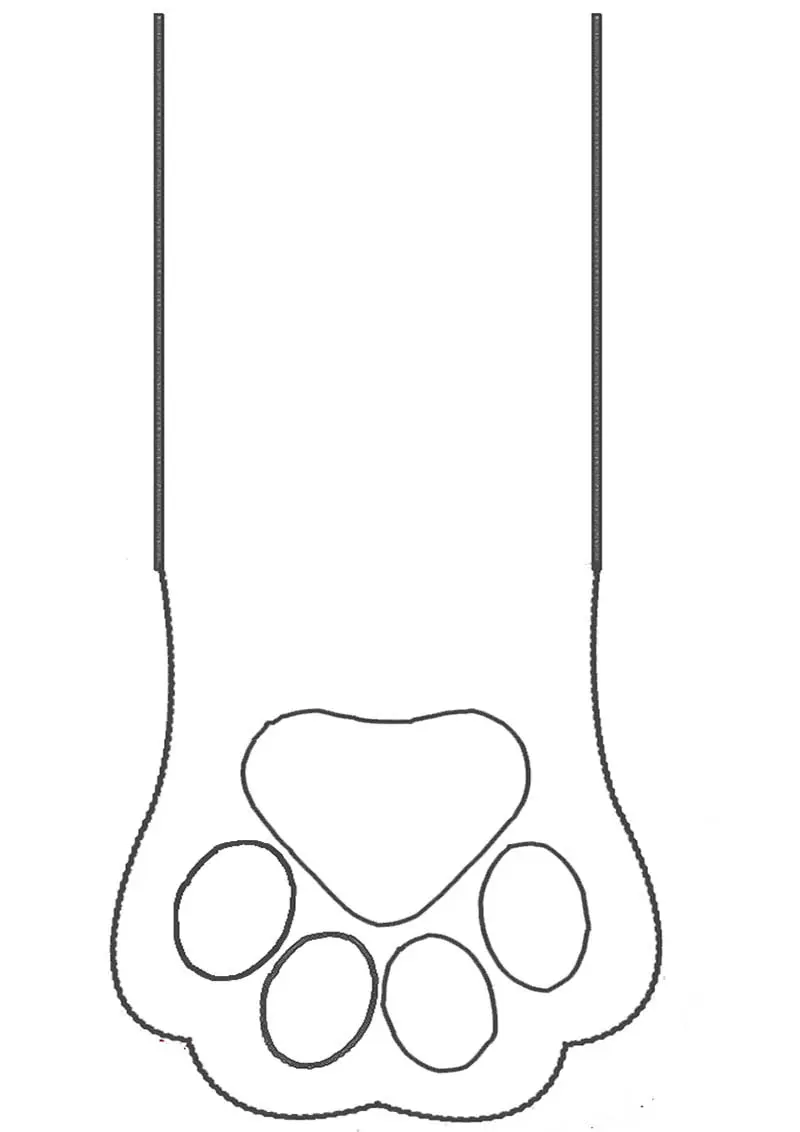 How To Make A Pawesome Christmas Stocking
Materials needed
Burlap, hessian, jute, sacking or whatever you call it! Or you can make it in other fabrics, such as denim or patterned cotton.
Red fabric for the top and paw pads. I used an old pair of red jeans for the top, but any red material would do. I also had some scrap red leather I used for the paw pads. However, you could just as easily use red felt.
Needle and thread
Letter stencils and white paint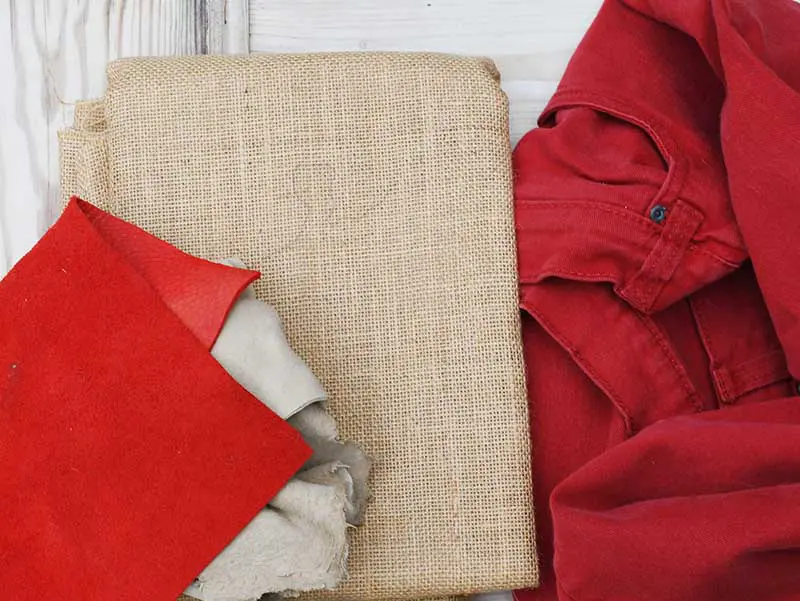 How To Sew The Stocking Pattern
Step 1: Print out the dog paw pattern. I printed out the paw pattern onto A3 paper. If you don't have an A3 printer, your local copy shop should be able to enlarge and print the pattern for you. Or you could try drawing your pattern onto A3 paper freehand.
If this is not an option, you can print the pattern over two pages with a standard home office printer.
Step 2: Cut out the paw stocking template and place it on the fabric. I doubled over the material so that I could cut out two paws at the same time. Draw around the paw pattern with a sharpie and then cut it out.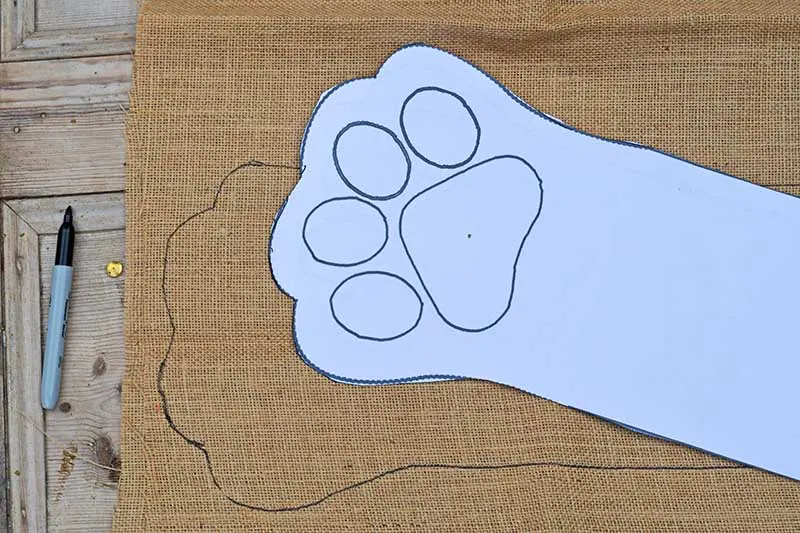 Step 3: Sew the cutout paws together, leaving a margin of about 5mm. If using a printed fabric, stitch the pieces right sides together. If you don't have a sewing machine, burlap is easy to sew by hand.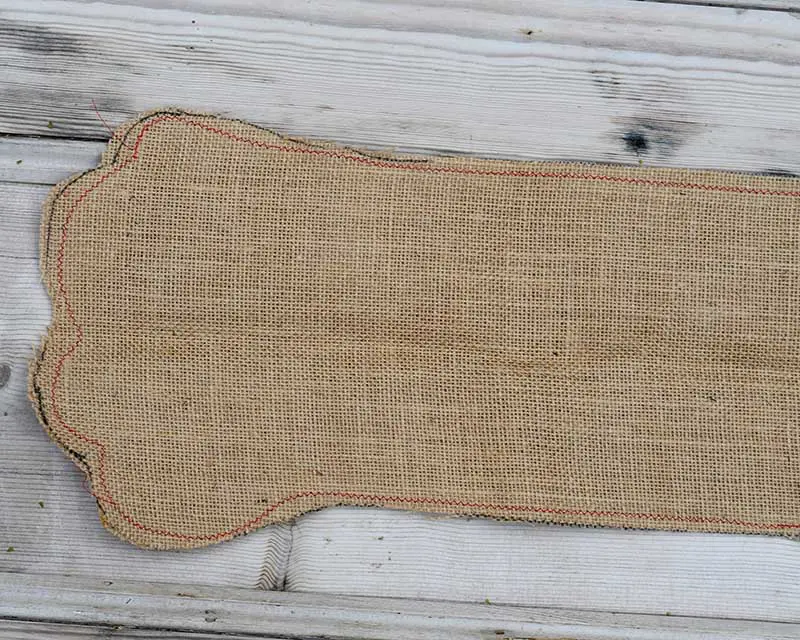 Step 4: Turn the stitched paw's right sides out so the stitching is on the inside. For the cuff, I used the bottom of a pair of red jeans, which I folded over the top of the stocking and stitched around.
If you don't have a pair of old red jeans, use some other red fabric, such as felt. The cuff was about 9cm long.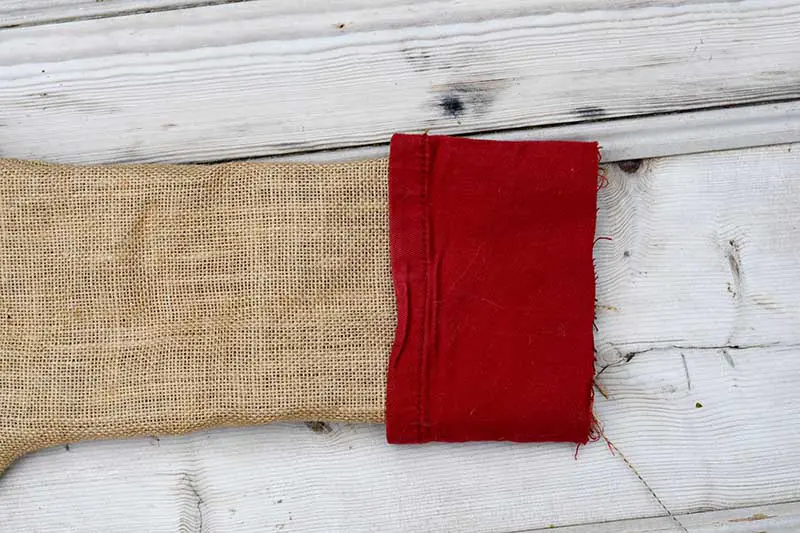 Step 5: Cut out the paw pads from the Christmas stocking pattern and use them as a template. Draw around the pad templates on your chosen red fabric and cut out the pads. I used scrap leather for this, but craft felt will work just as well.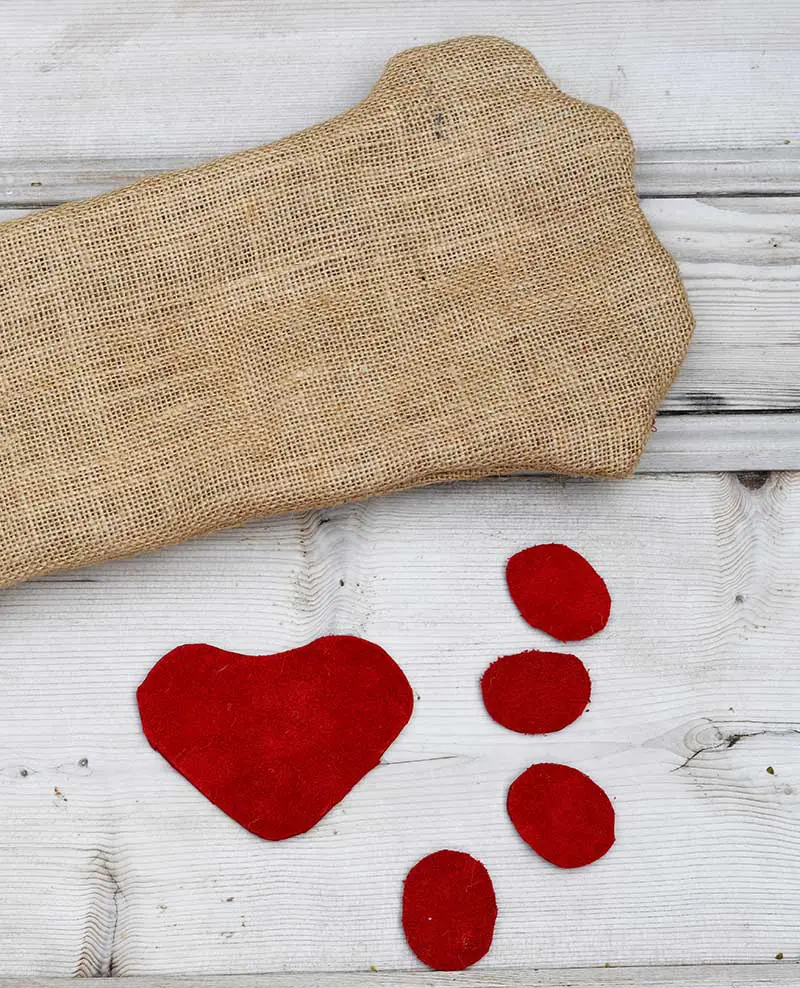 Step 6: Using fabric glue, stick the paw pads onto the front of the dog's Christmas stocking. Then stitch on a loop to hang the stocking on the edge of the cuff. I used a belt loop from the jeans.
Personalizing The Stocking
Step 7: Finish off the pet Christmas stocking by personalizing it. I stencilled Toby's name in white on the red cuff. Use either fabric paints or markers for this. You can also use acrylic paints, but you must use a fabric medium to wash the stocking.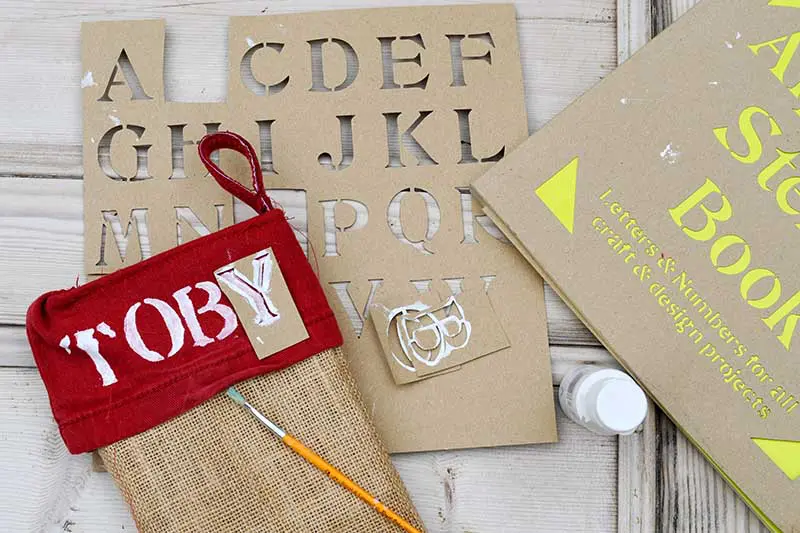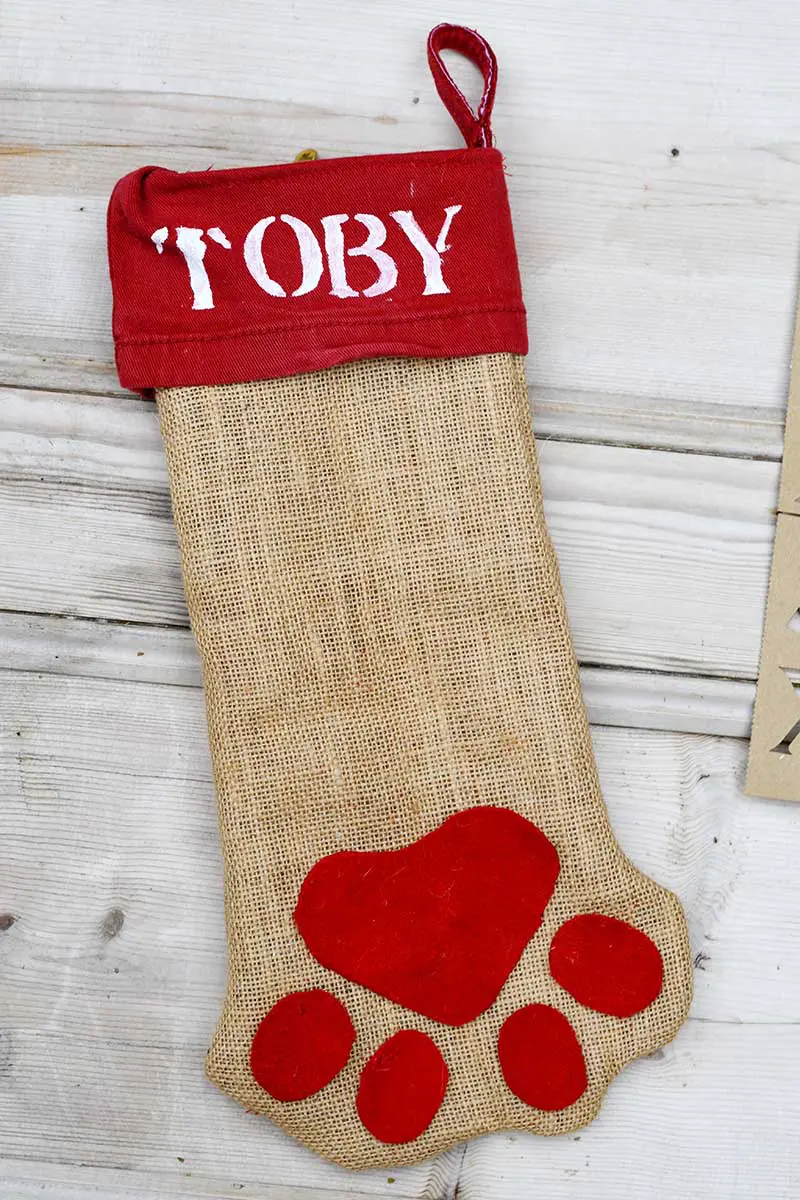 The Finished Paw Stocking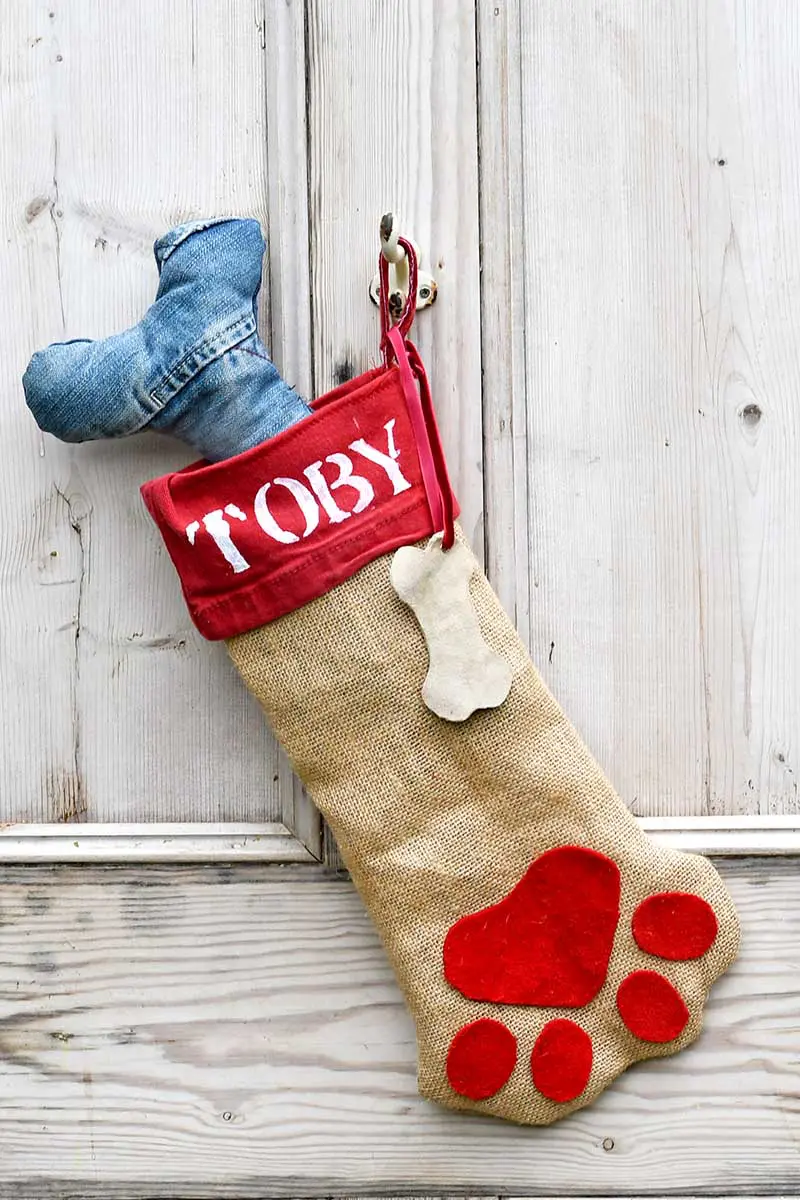 All left to do now is fill and hang the stocking. I know Toby won't know whether or not he had a stocking but will enjoy the treats inside; also, as a loved family member, he deserves to have his personalized dog Christmas stocking.
If you noticed, I also made Toby a bone-shaped tag for the stocking, just cut from a scrap piece of leather.
Check out my other fabulous Christmas sewing projects.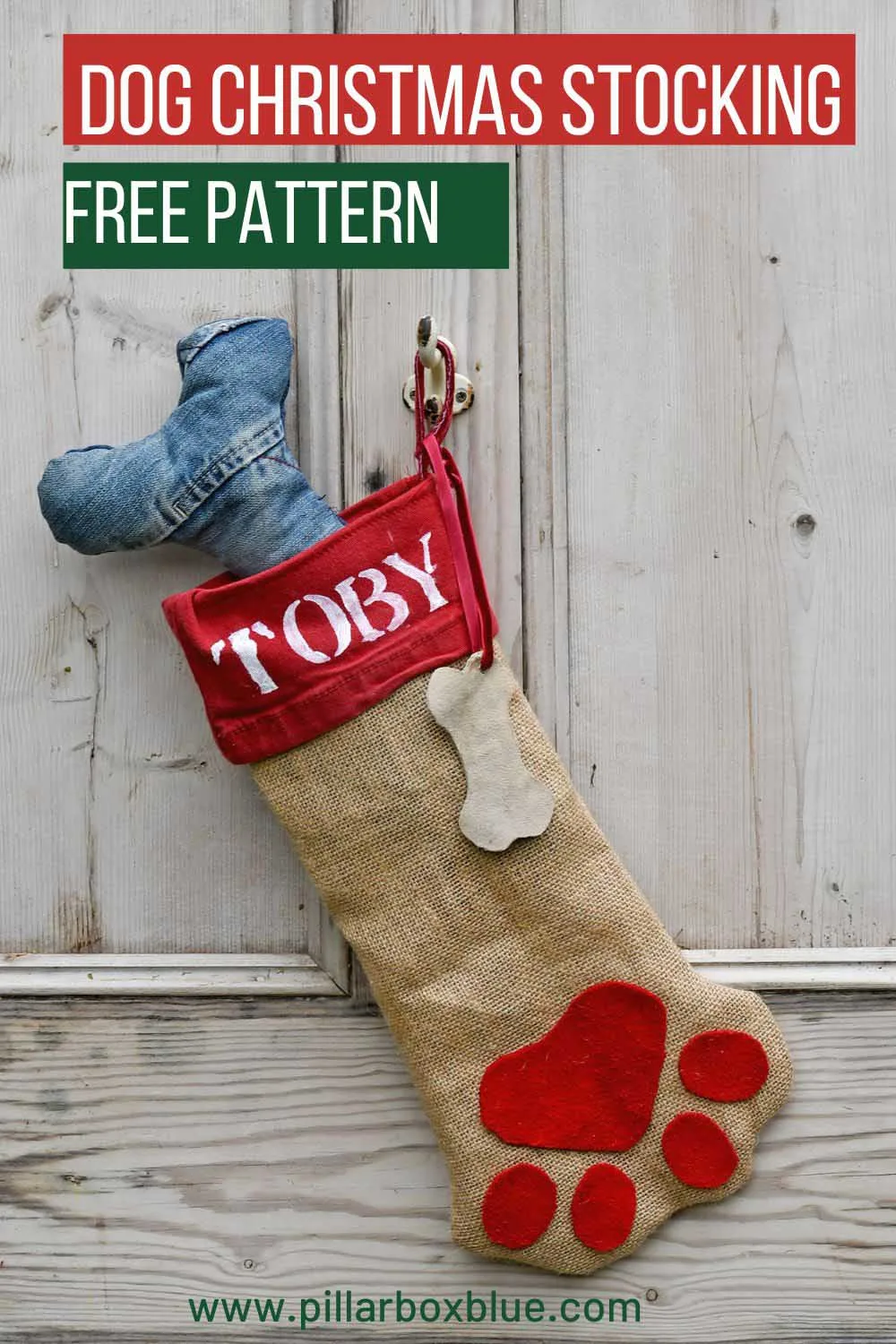 This post was updated June 2023