Discover 2023's best Christmas crafts to sell. Dive into the world of trendy DIY gifts, know the buyers' preferences, and master the art of profitable crafting this festive season!
The holiday season always brings a touch of magic, and what better way to embrace that enchantment than with handmade Christmas crafts?
If you're passionate about crafting and want extra income, selling your handmade creations can be a delightful sideline.
Why Sell Christmas Crafts?
Unique Gifts: Handmade crafts are one-of-a-kind. In an era where mass production is the norm, handcrafted items stand out, offering buyers the chance to gift something unique.
Eco-Friendly Option: Many handmade crafts, especially those made from upcycled or repurposed materials, appeal to the eco-conscious buyer. Sustainability is trending, and your crafts could lead the charge.
Support Local: Purchasing handmade gifts can mean supporting local artisans and the community. There's a growing movement towards shopping local, and your crafts cater to that audience.
Remember, these crafts can also double as personal homemade gifts, bringing a touch of authenticity and love to Christmas gifting.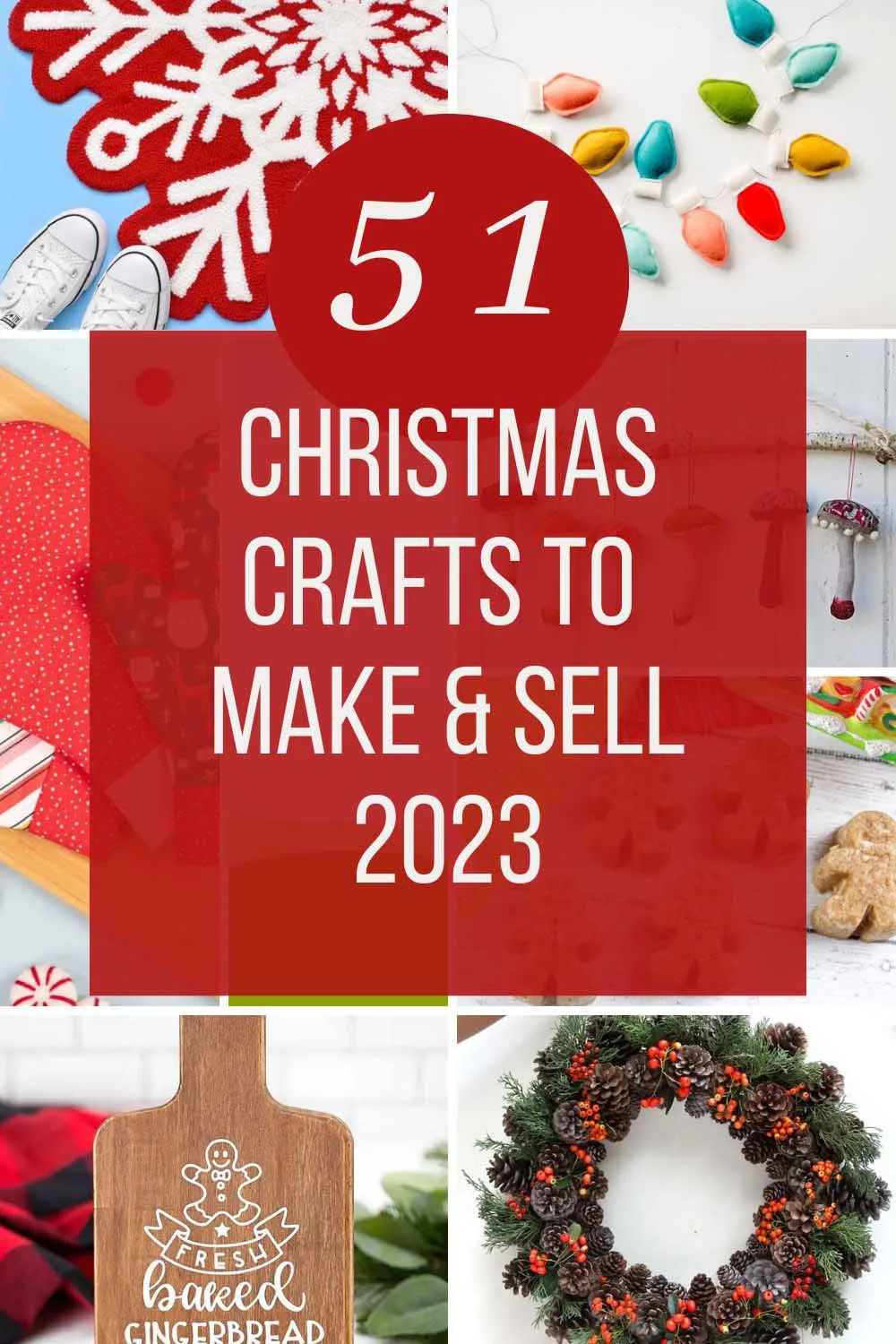 Who's Buying?
Eco warriors are looking for sustainable gift options.
Shoppers keen on unique gifts that break away from mass-produced items.
Locals are aiming to support community artisans.
Individuals seek the authenticity and character that only handmade crafts can provide.
Where and How to Sell:
Online Platforms: Websites like Etsy or your eCommerce site can attract a global audience.
Local Craft Fairs: Engage directly with your community and understand your local market.
Pop-up Shops: Collaborate with local businesses for a temporary space, especially during the festive rush.
Pricing for Profit: Remember to factor in all costs – materials, time, platform fees, and shipping. Pricing is an art; you want to remain competitive while ensuring you make a profit.
Trends for Christmas 2023:
Stay updated with the latest trends. Sustainability is big, so crafts focusing on upcycled materials or eco-friendly processes will likely be more popular. Research colours, patterns, and themes predicted to be in vogue for 2023.
Many of these craft ideas could also double up as Christmas gift ideas. Apart from the obvious monetary benefit of selling these crafts, there's a joy in knowing that someone's festive season is brighter because of your creation.
And if you choose to gift them, the receiver will undoubtedly appreciate the time, effort, and love you've put into crafting something unique for them.
Crafting is not just an art; it's a passion. By selling your Christmas crafts, you share a piece of that passion with the world while earning from your creativity. Happy crafting!
Craft Your Way to Christmas: Easy DIY Ideas to Sell or Gift!
Discover easy-to-make Christmas crafts that promise a profit and double up as heartwarming homemade gifts! Dive into our festive guide for inspiring holiday creations.