I just can't get enough of those cork wine bottle lights. I have one set that I use all year round. Now that it's coming up to February I've made some Valentine's bottle lights with them.
On these dark winter nights, I love to light up my mantle with lights. One of the easiest ways to do this is with upcycled bottle lights. A couple of weeks ago I put the Christmas bottle lights away with the rest of the Christmas decorations.
The mantle was looking a bit bare so I thought I'd make so more seasonal lights, this time for Valentine's day.
My birthday actually falls on Valentine's day so I like to decorate the home for this holiday as I also feel that I'm decorating for myself.
Valentine's decorations also add a bit of cheer to home during the dark winter months, especially if they involve lights.
This is a very affordable upcycled Valentine's craft. I used some of the empty bottles left over from the festive Christmas drinks and cork lights are very cheap. I have been using the same set of cork lights for a couple of years now.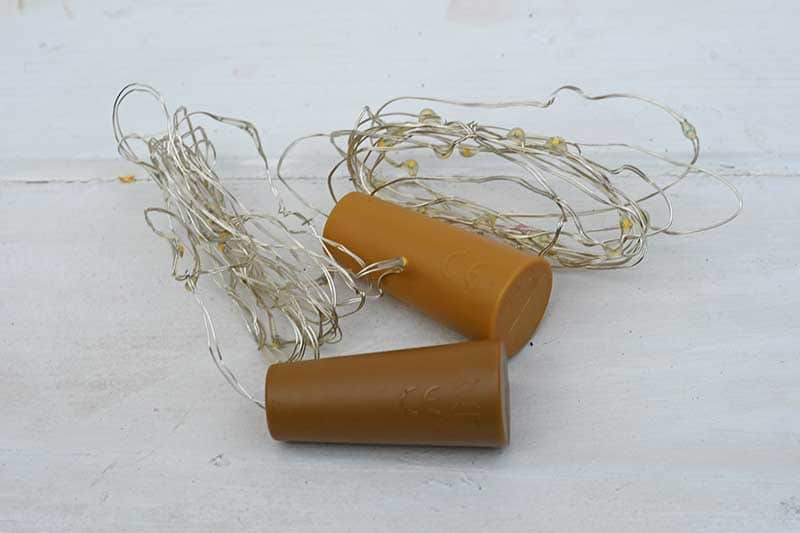 We're a participant in the Amazon Services LLC Associates Program, an affiliate advertising program designed to provide a means for us to earn fees by linking to Amazon.com and affiliated sites. As an Amazon Associate, I earn from qualifying purchases.
What You Need
Old glass bottles – I used some cute small Gin cocktail bottles I had leftover from Christmas. Any clear glass bottle will do.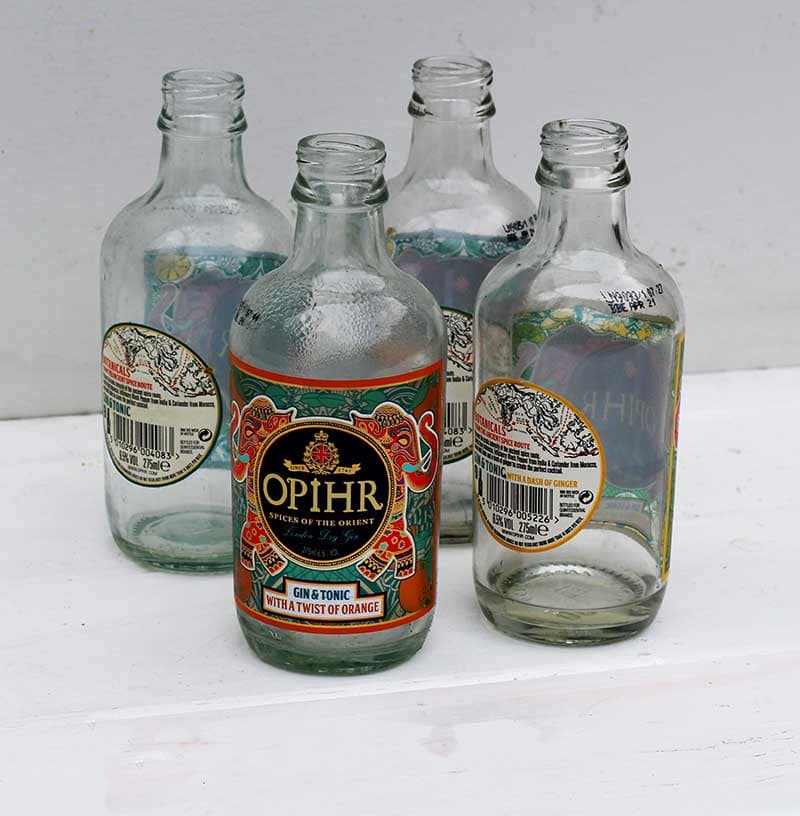 Valentine's stickers – I got a packet of foam heart stickers in assorted sizes from my local pound/dollar store.
Red and pink spray paints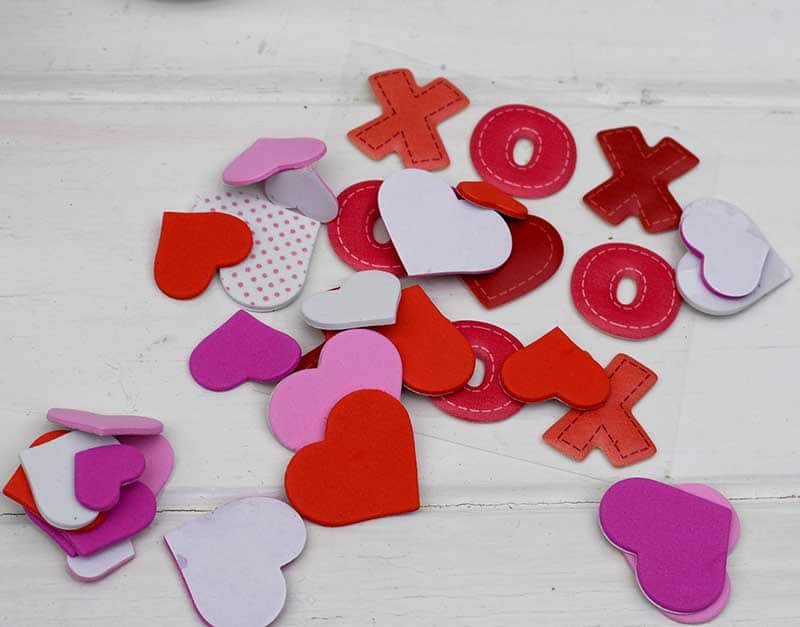 How To Make Valentine's Bottle Lights
1.The first thing to do is to wash the bottles in hot soapy water and remove all labels.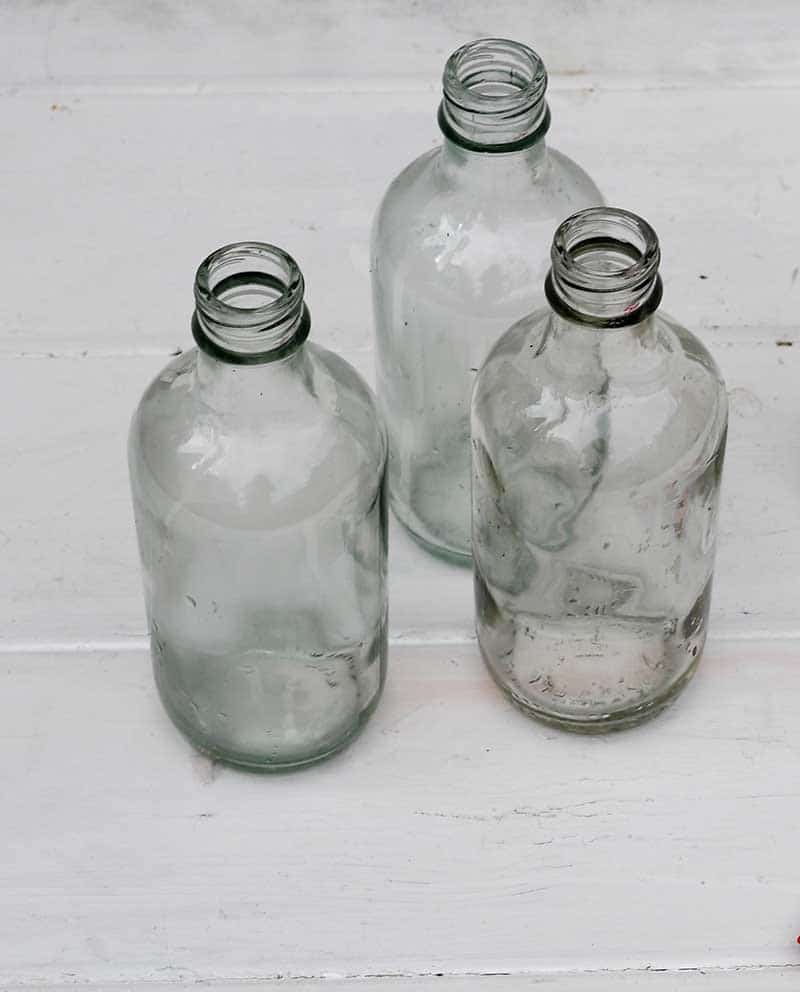 2. Then, stick Valentine's foam stickers randomly on each bottle. I liked to use the hearts of assorted sizes.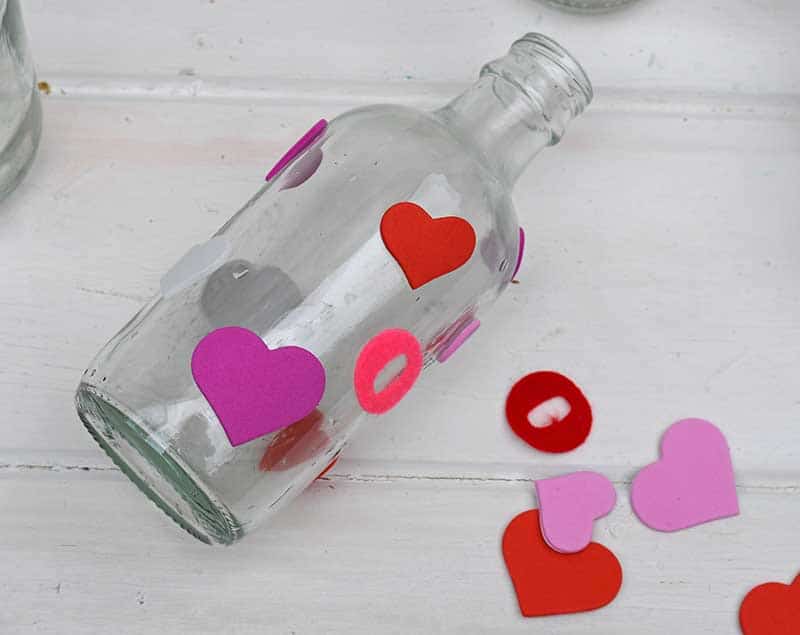 3. Then, once the bottles are covered with enough stickers, paint them. I spray painted two bottles red and two bottles pink.
Red and pink are the two colours I associate with this holiday and would be suitable for Valentine's bottle lights. (For the Halloween holiday I spray painted my bottles black and orange.)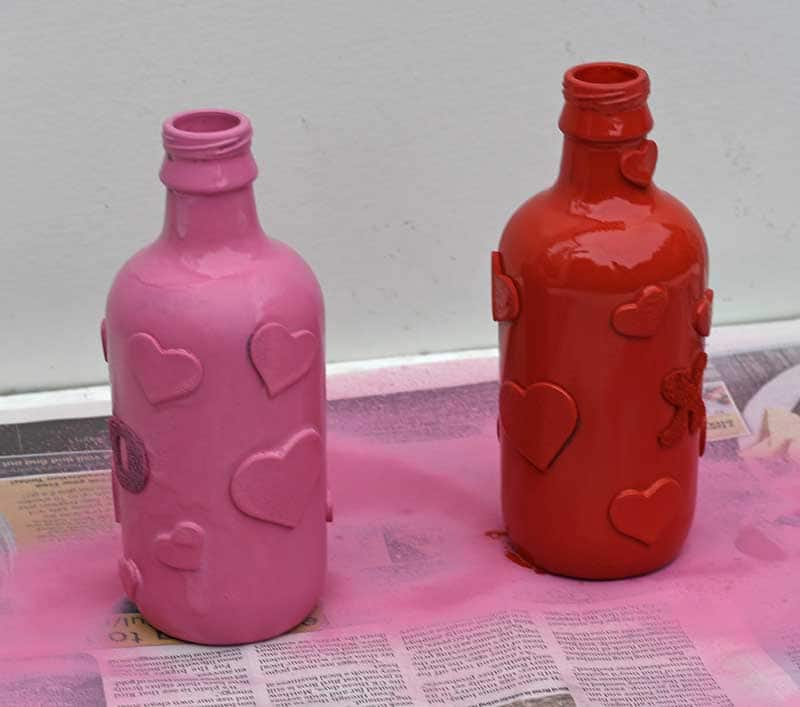 4. Once the paint on the bottles has completely dried, carefully peel off the foam stickers. If the stickers don't come off easily, try soaking the bottles in hot water first.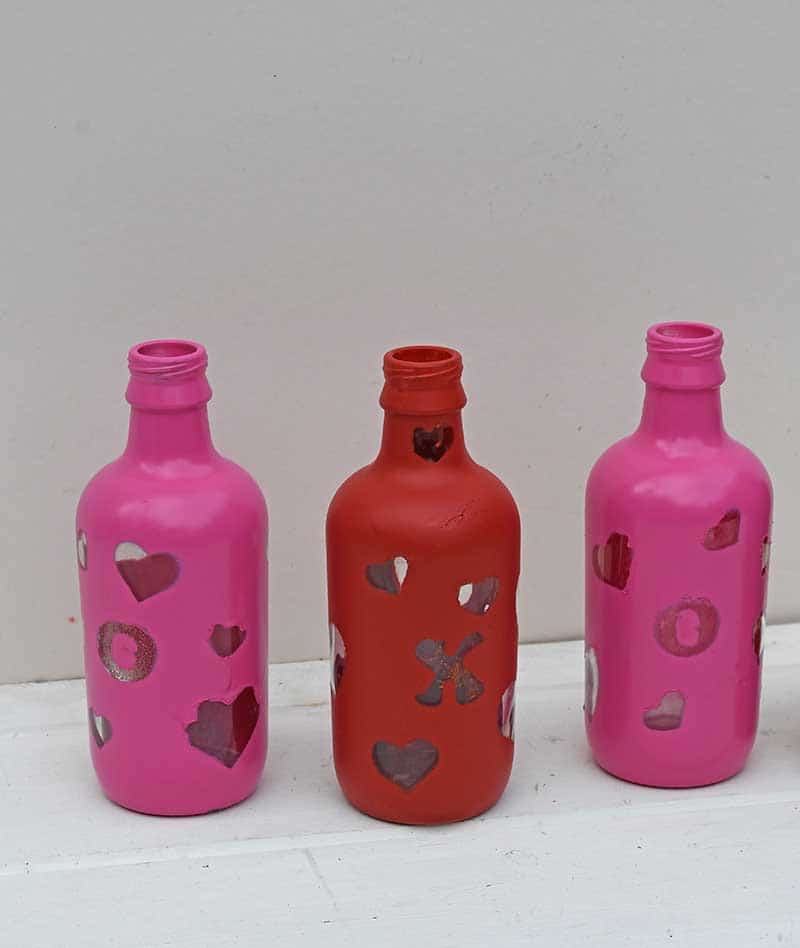 5. Next, to make the Valentine's bottle lights look more festive, I covered the top of the cork wine bottle lights with tape.
Simply wrap the plastic cork top of the lights with some tape printed with hearts or some other Valentine's design.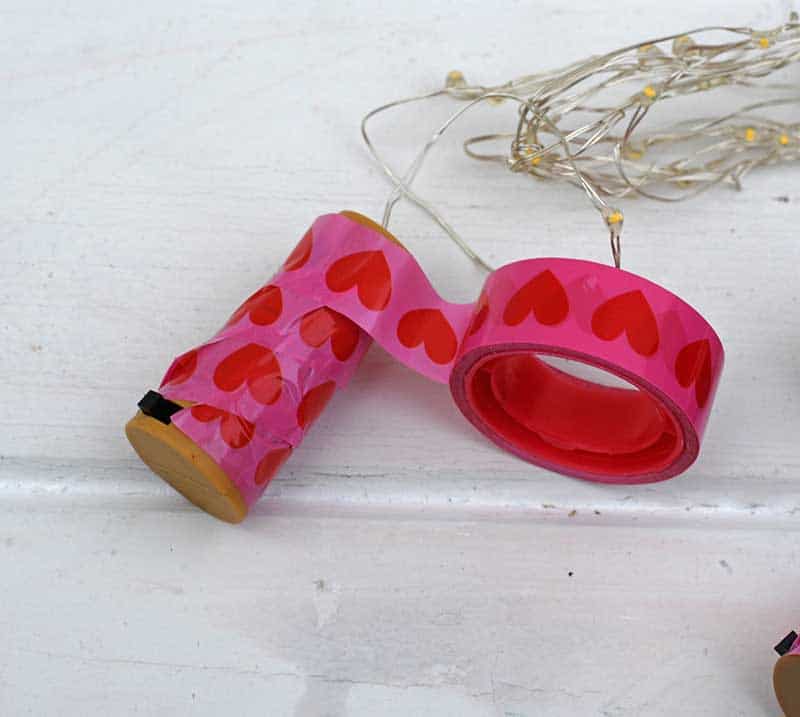 Finally, all that is left to do is to pop a cork bottle light into the top of each bottle and switch them on.
I like to make a group of these Valentine's bottle lights and display them together.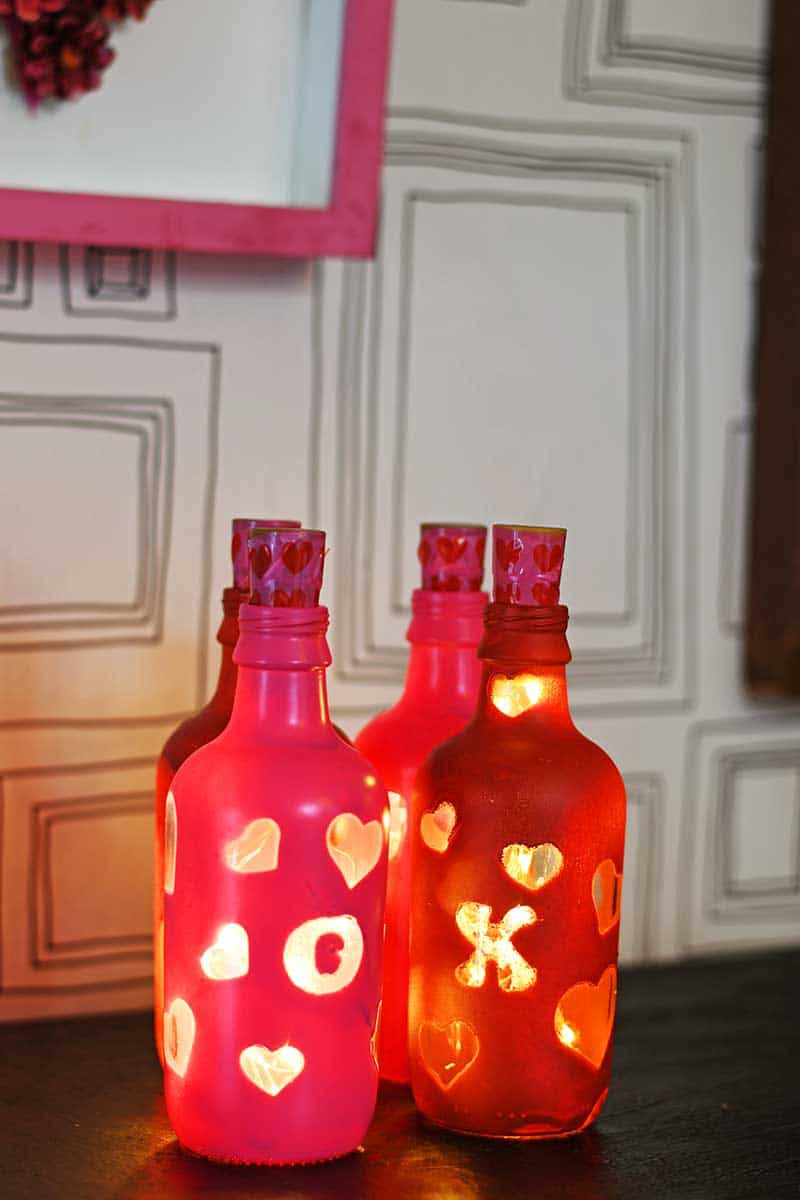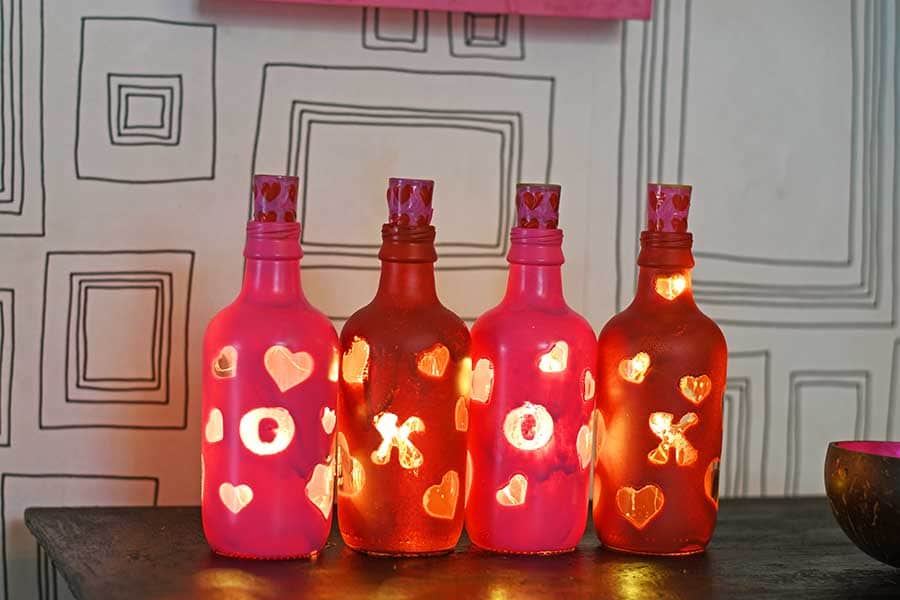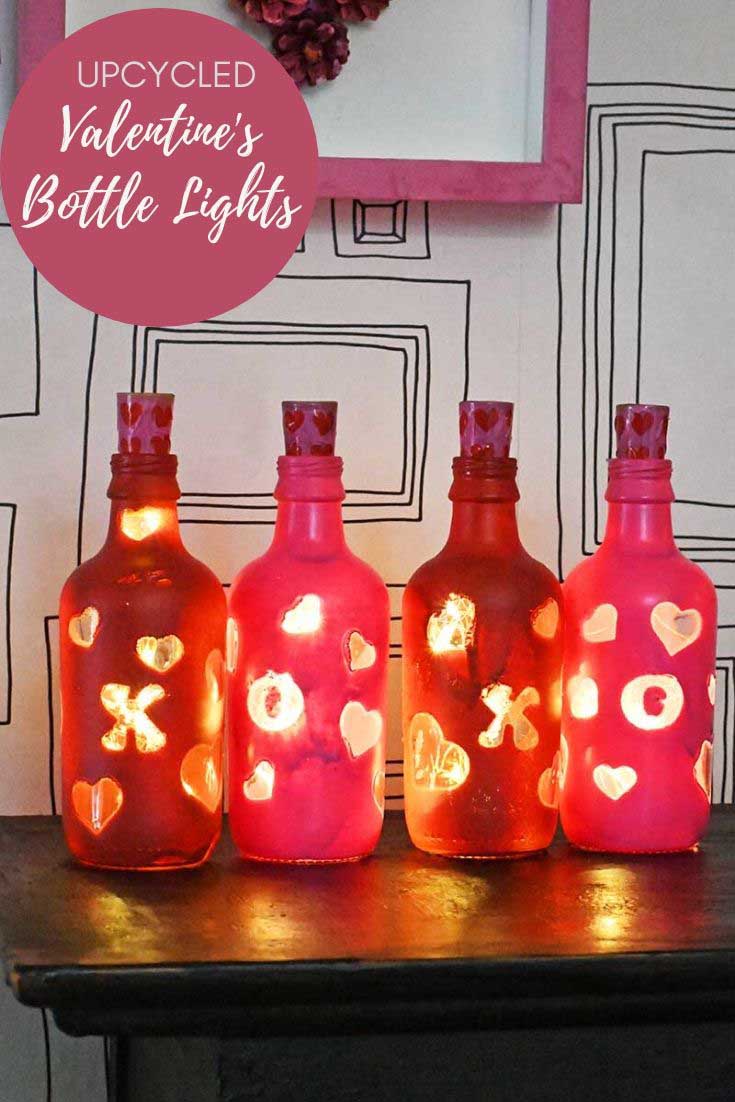 These Valentine's bottle lights aren't the only illuminated Valentine's decorations I have made. Check out these other festive light decorations.
String art neon heart sign: Another very affordable Valentine's decoration to brighten up the mantle.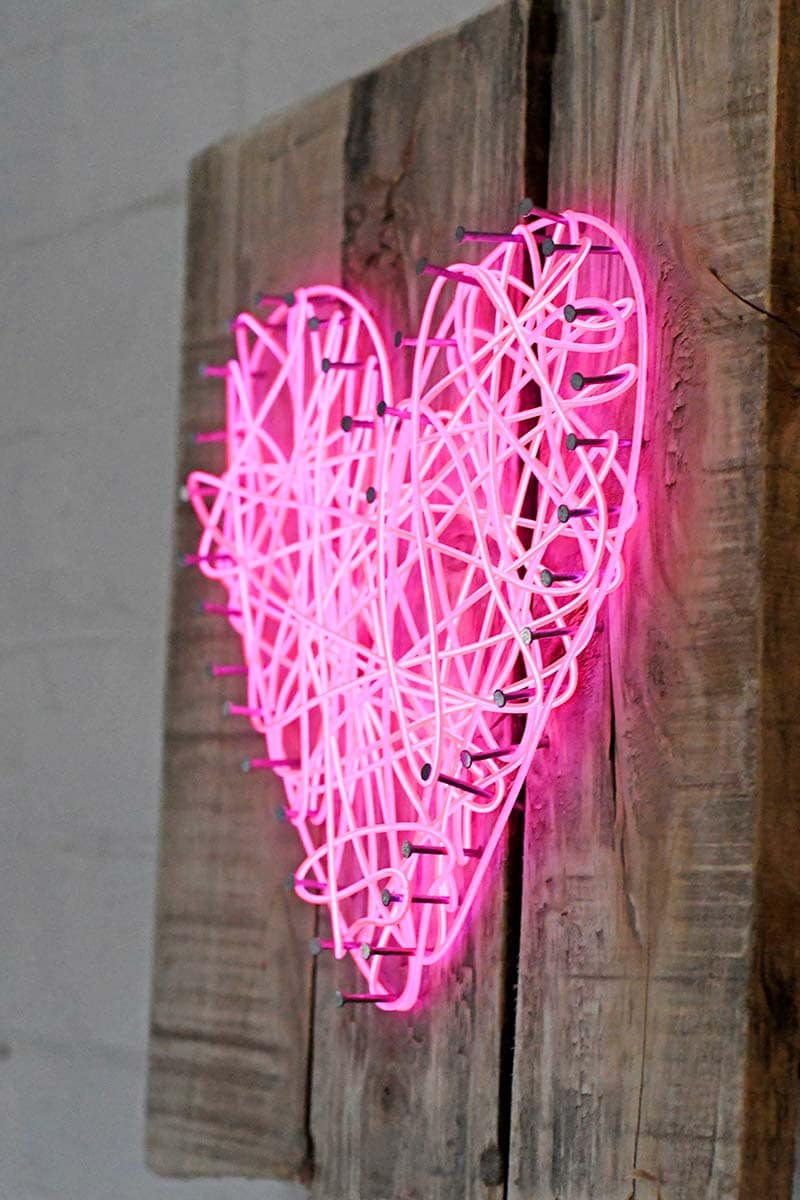 How about this fun heart string lights. These are made with sharpies and shrink plastic. A fun Valentine's craft for the kids.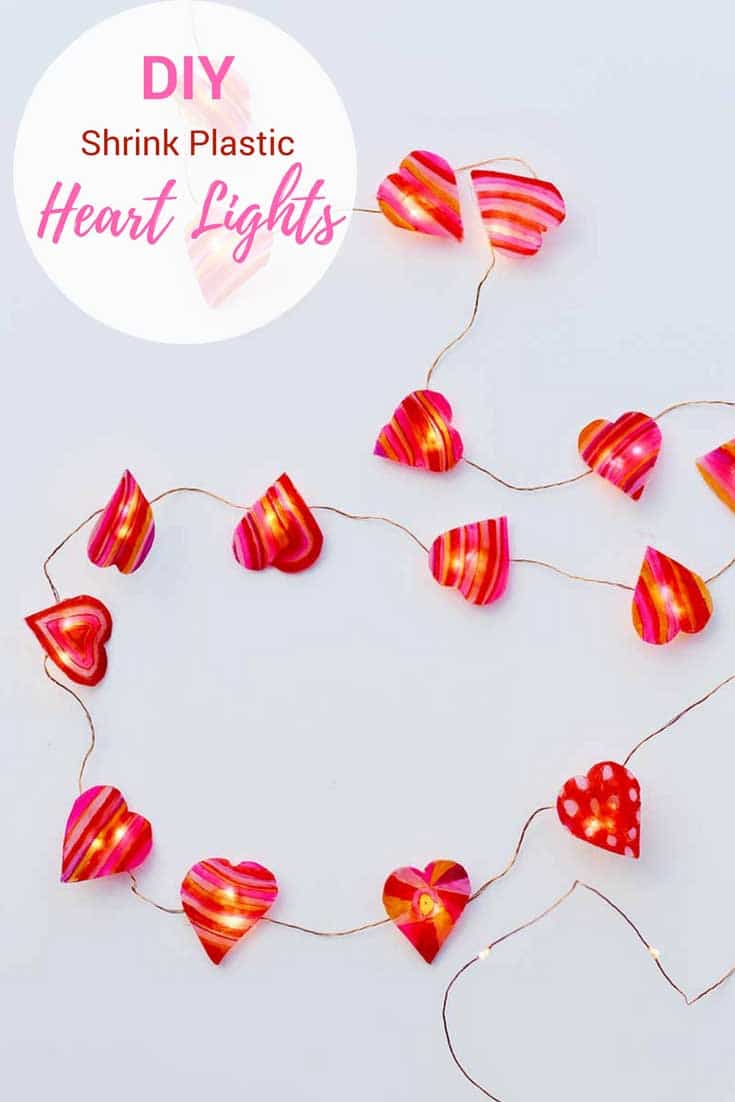 Check out these other upcycled Valentine's crafts and DIY's for the home.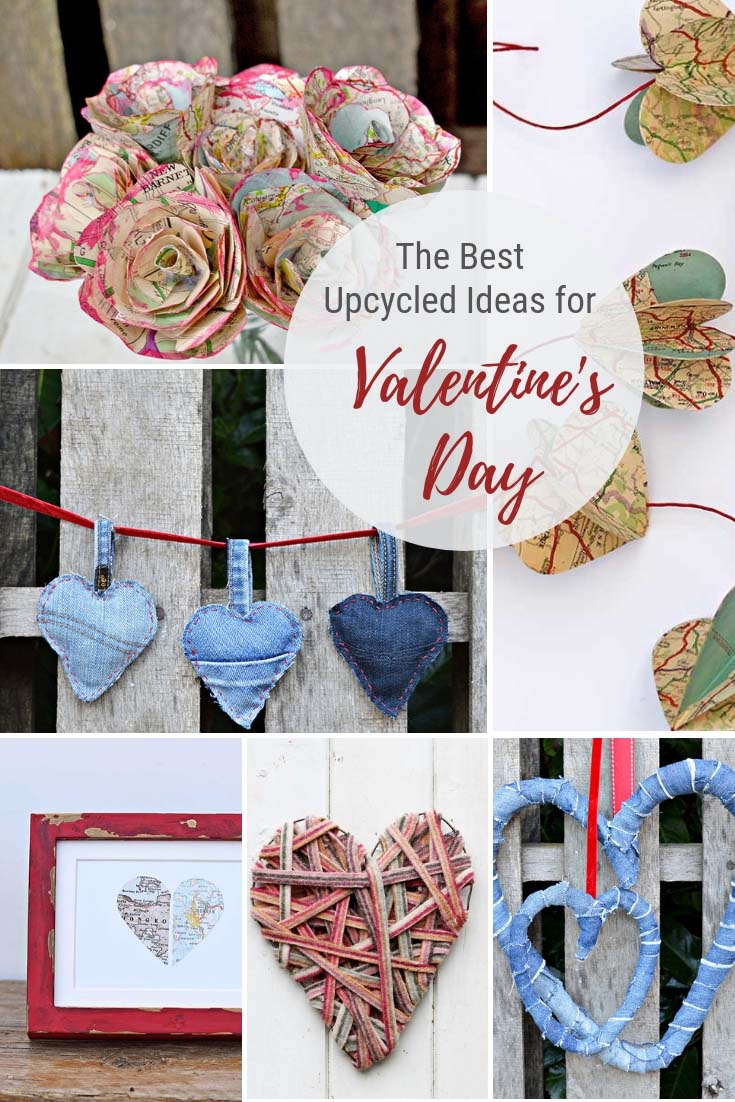 Or how about some gorgeous vintage Valentine's images to print.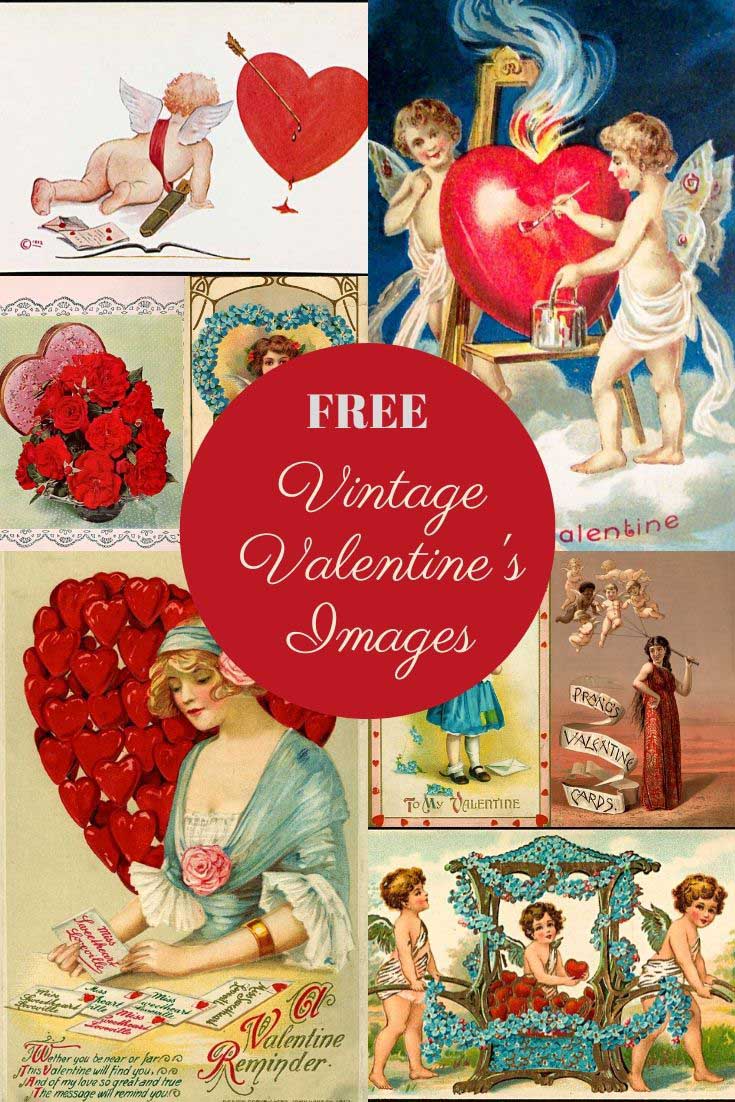 These Valentine bottle lights featured under B in my A to Z of clever upcycling ideas.
Also, don't forget to visit allfreeholidaycrafts for more Valentine's crafting.