Inside: 53 of the best Valentine craft ideas with tutorials for adults and teens.
I love Valentine's day not because I'm a helpless romantic but because it also happens to be my birthday! So I'm always guaranteed a card and a few gifts.
But my favourite part of Valentine's day is the excuse to decorate the home with hearts and flowers. After the Christmas decorations have been put away, the house can seem sparse and dull.
All you need to brighten it up again is to add a heart-shaped wreath, a garland, and some hand-crafted Valentine's decorations. Valentine's day crafts aren't just for kids; adults can make many beautiful things for the special day. From decorations for the home to handmade gift ideas for a loved one.
Here I have compiled a list of over fifty fantastic Valentine craft ideas that adults will want to make. Many of the ideas are very straightforward and affordable.
There are easy paper and fabric crafts for beginners and a couple of crochet patterns for those with more advanced crafting skills. Some will only take you minutes to make, whereas others are more of a weekend project. But I'm sure you will find ideas to inspire your Valentine's day crafting.
Pin for later!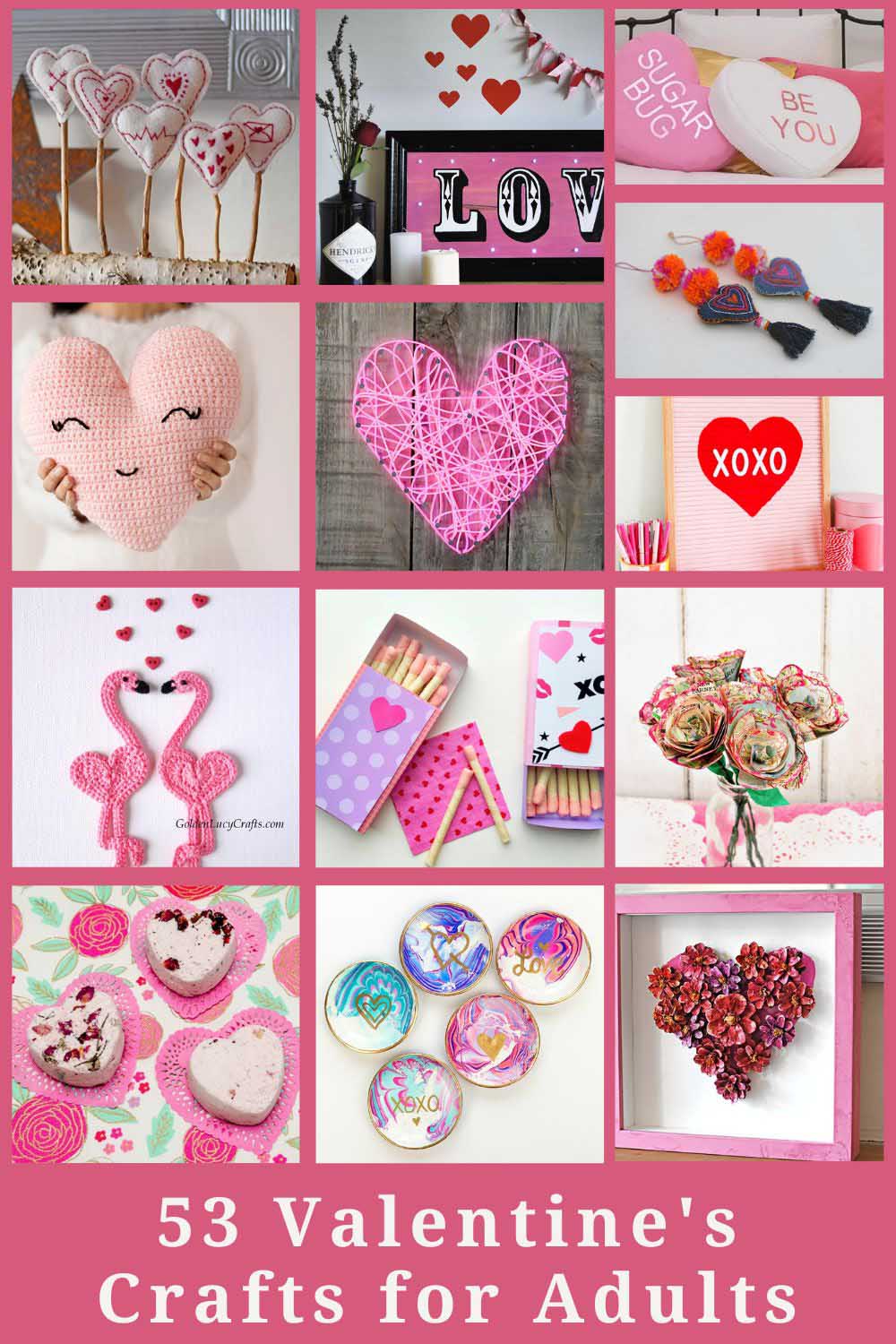 Valentine Craft Ideas For Adults
Many Valentine's day crafts are about the heart; you should check out these heart crafts and DIYs. For upcycled crafts, check out these denim Valentine crafts. There are also so free vintage Valentine's images here.
At other times of the year, these Easter crafts, cool adult crafts and easy upcycles exist.