Old jeans are probably my favourite material to upcycle with. I have a trunk in my bedroom stuffed full of old jeans waiting to be repurposed. Here I round up the best ideas for upcycling those jeans into fantastic denim storage.
You can do many things with an old pair of jeans other than turning them into a bag.
The fact that denim is so strong and comes in hundreds of shades of indigo makes it great to work with. Old jeans are a very affordable fabric to upcycle.
I keep all my family's old jeans to upcycle into things for the home, like with these denim storage ideas. My friends also hand me their old denim to repurpose. Thrift and charity shops are also great places to pick up old jeans cheaply.
This is a very carefully curated round-up of how to transform old jeans into useful denim storage vessels.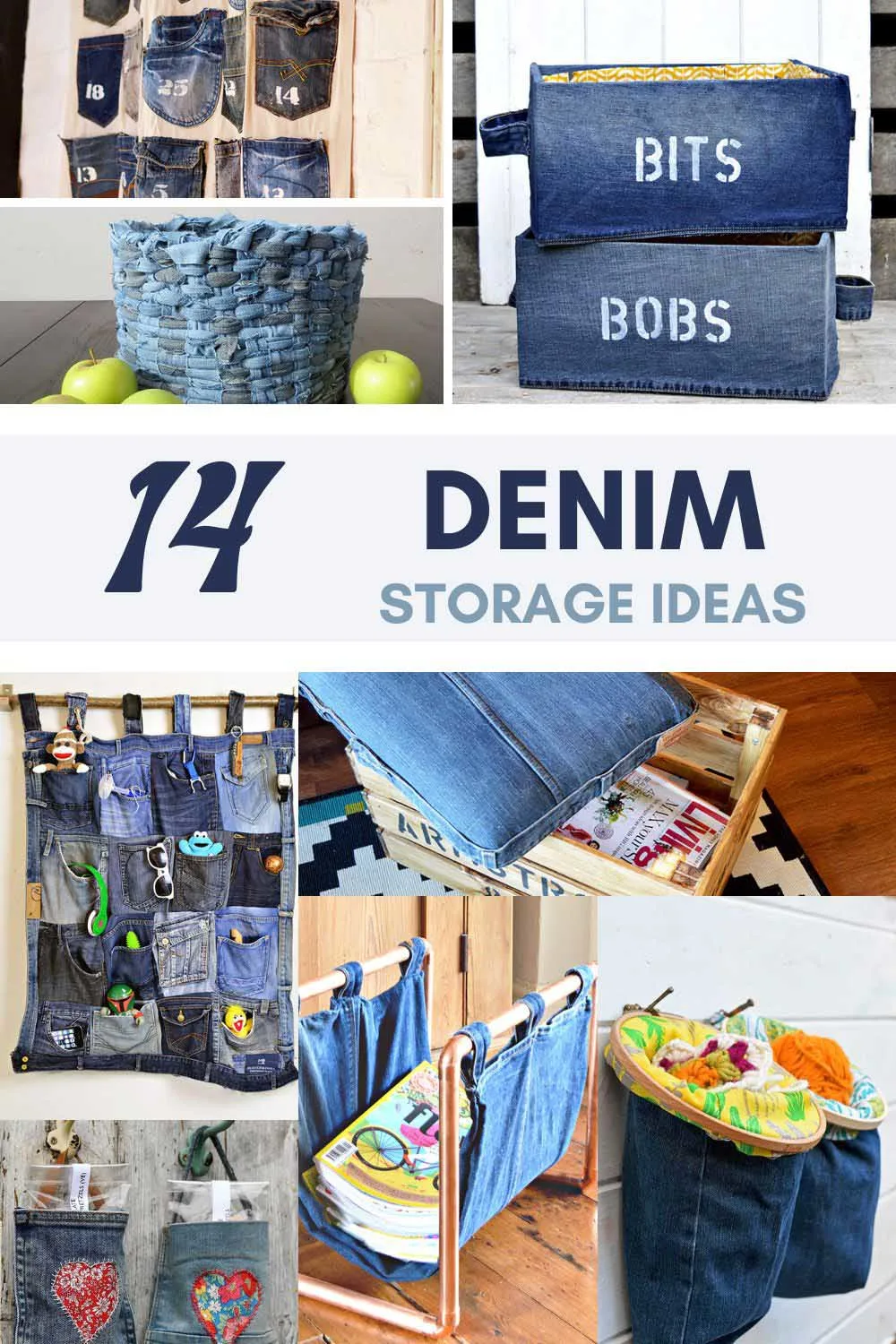 The Best Upcycled Denim Storage Ideas
Denim Upcycles 1 to 5
This was one of my first denim upcycles and most popular. I've lost count of all the places it has been featured.
The best thing is that it is made from the old pockets of my family's jeans, many of which they still recognize. It hangs on the wall in my son's room.
The pocket organizer is a really useful bit of denim storage. My son likes keeping his headphones, lanyards, sunglasses, pen knives, and small pieces in his pockets.
I keep on meaning to make one for my craft room.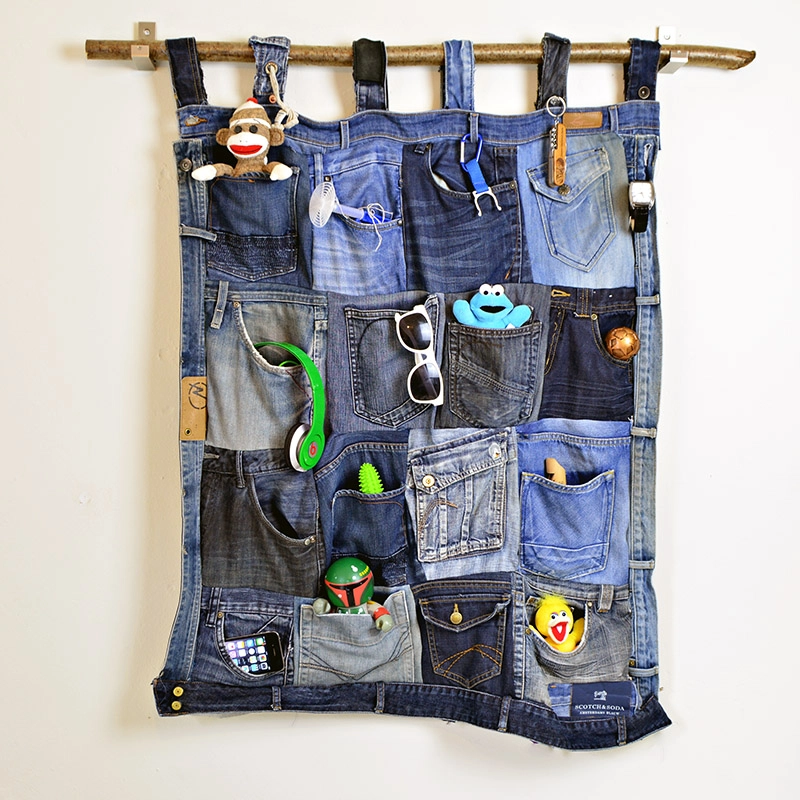 This is such a brilliant idea, and there is a great tutorial. The best thing about these denim storage baskets is that you can choose a fabric for the lining to match your decor.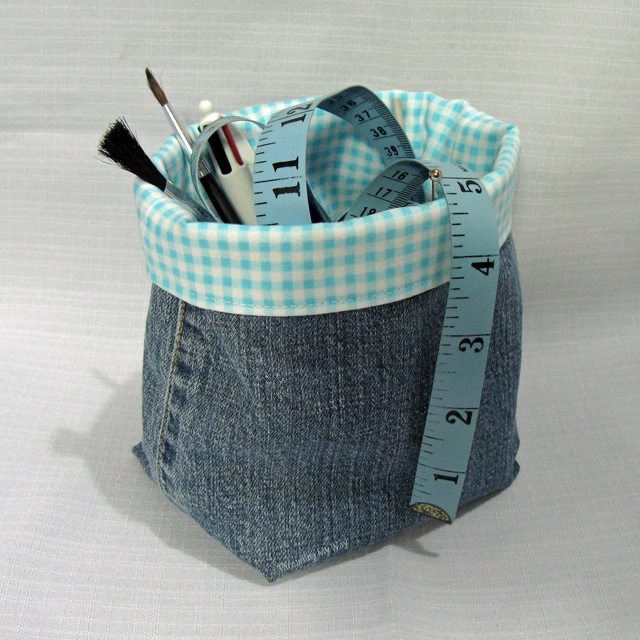 3. DIY Storage Box using Denim
If you don't have a sewing machine or want a no-sew upcycled denim storage option, this is the one for you.
I love the quirky stencilling, "BITS & BOBS" is a very English saying; you could try something like "ODDs and ENDS" or just "STUFF".
This is an IKEA hack, as I used their PINGLA cardboard boxes for this upcycled denim storage idea.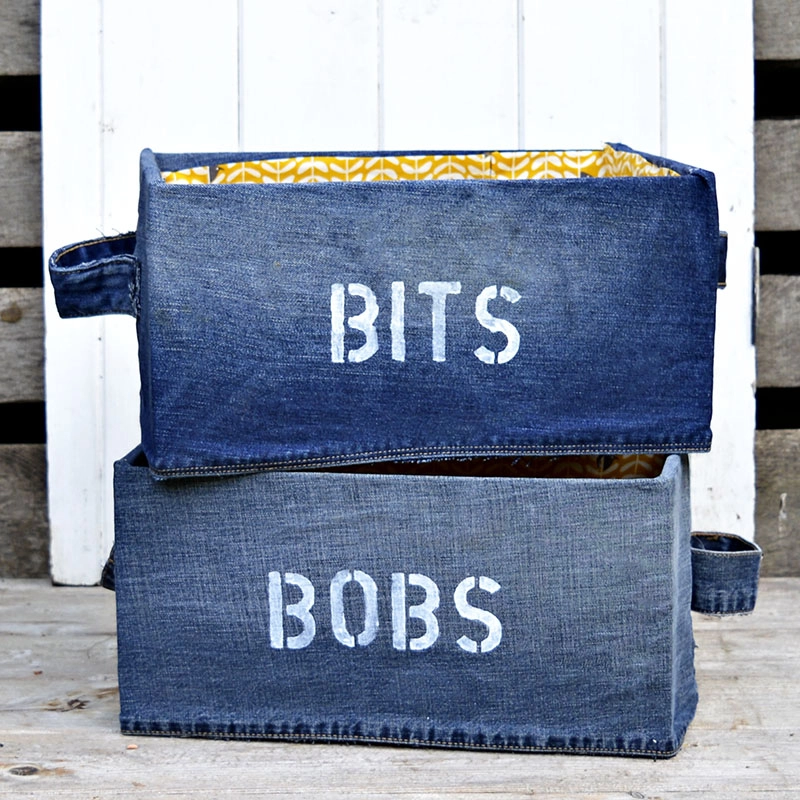 This is another no-sew denim storage idea. This time the denim is woven into a basket. It is a great project for denim fabric scraps.
I love the pattern the different shades of indigo create with this project.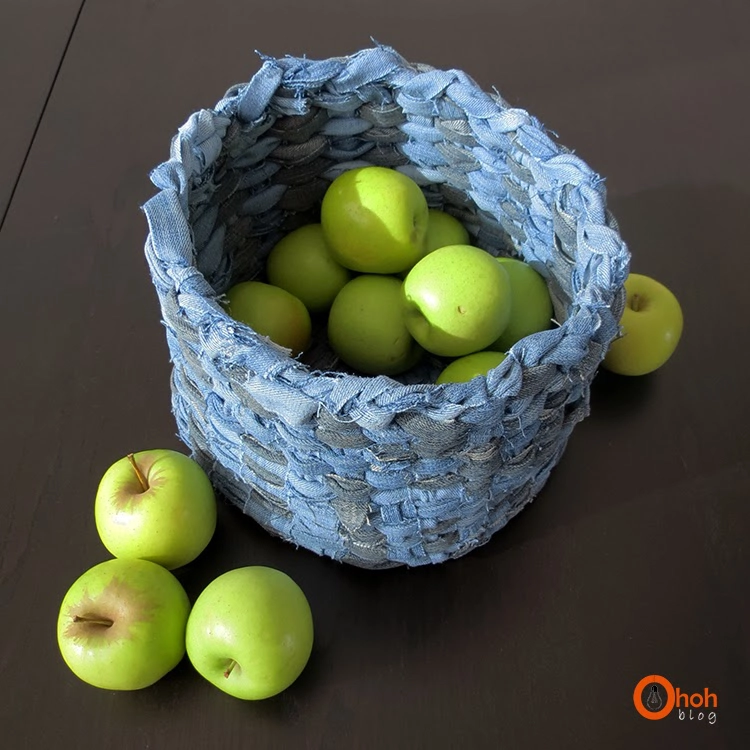 5. Copper and Denim Magazine Rack
Another one of mine. I got the idea for this magazine rack while doing some building work.
Once I saw the plumber's copper piping offcuts, I knew I had to use them. This was simple; all you need is copper piping and an old pair of jeans.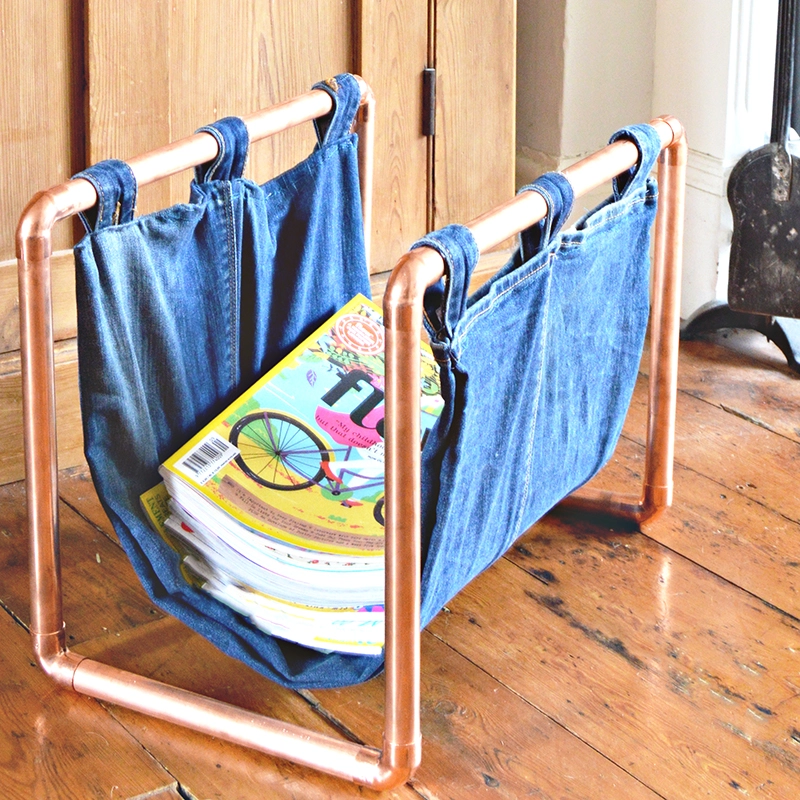 Ideas 6-10
6. Denim Hanging Storage Baskets
The use of embroidery hoops makes this denim storage idea special. They keep the mouth of the denim baskets open, which is handy, and they can be used to hang them.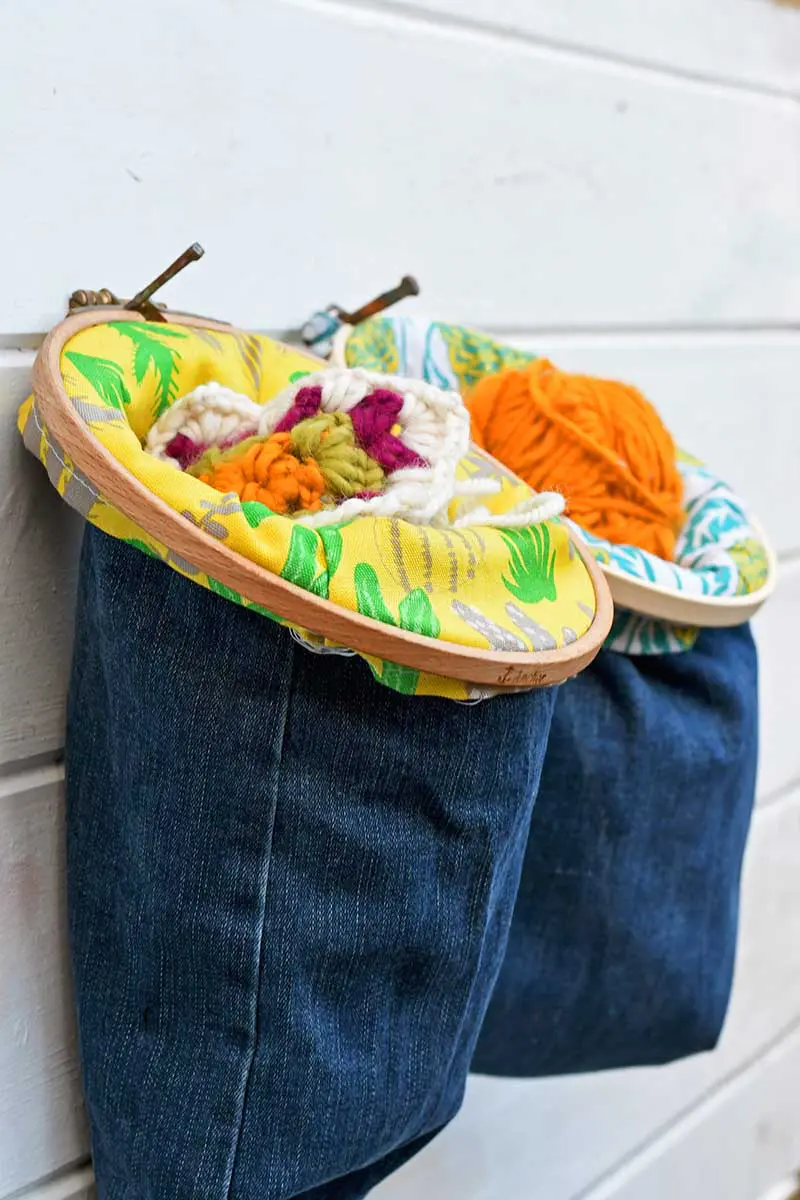 Another IKEA hack. This time use one of their wooden crates and castors to make handy storage that doubles up as extra seating.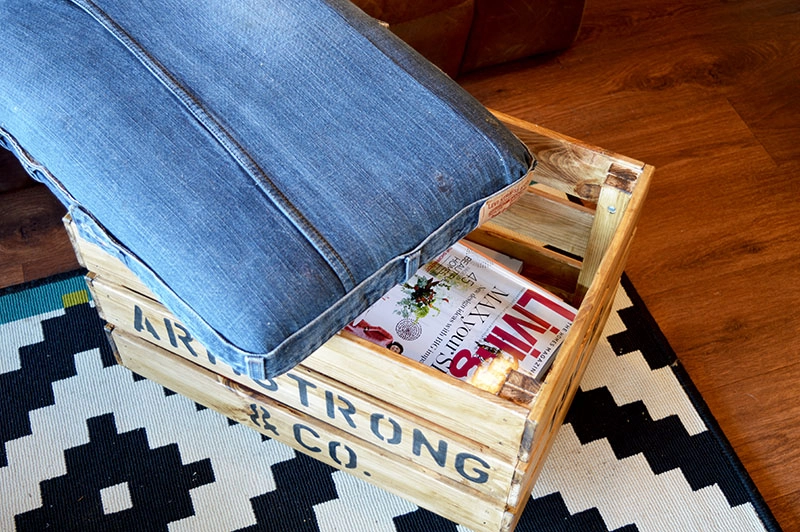 This is an advent calendar, but it could easily be adapted to a general denim storage item. Unlike the pocket organizer at the top, this is a no-sew denim upcycle.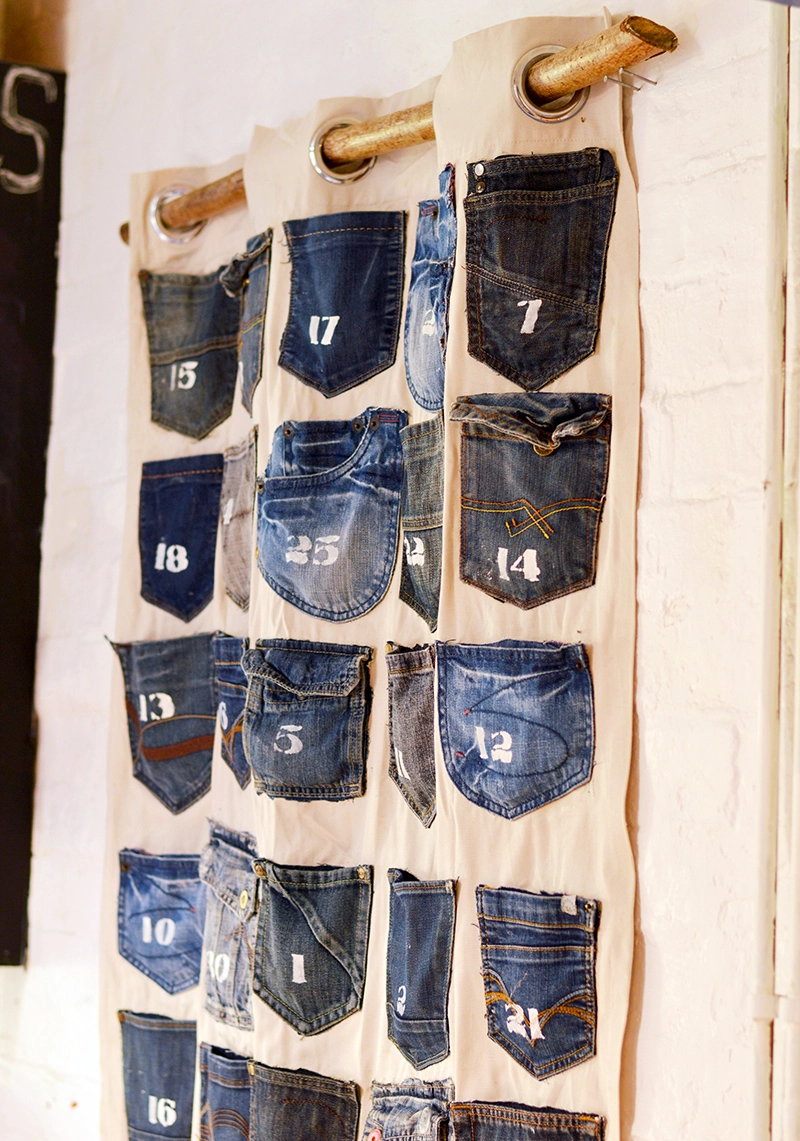 Another great upcycled denim idea that uses up all those fabric scraps. I love the checkerboard pattern the different shades of denim create with this suitcase to give it a unique look.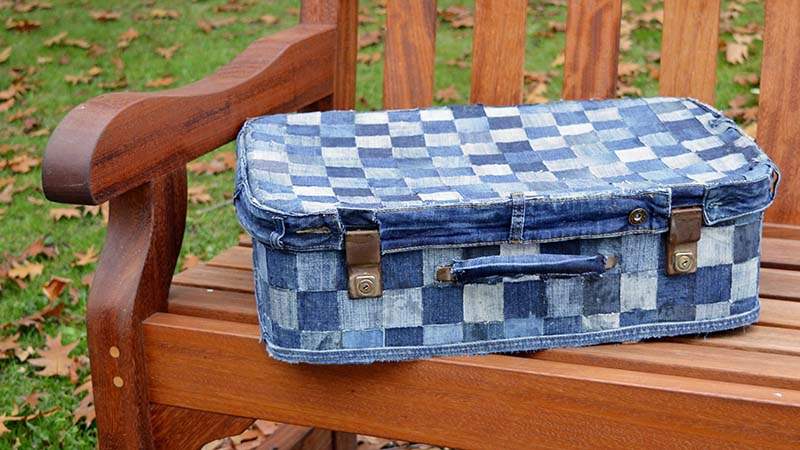 I know these are upcycled jean planters; however, the denim tin cans could easily be used as storage caddies like desk pencil pots.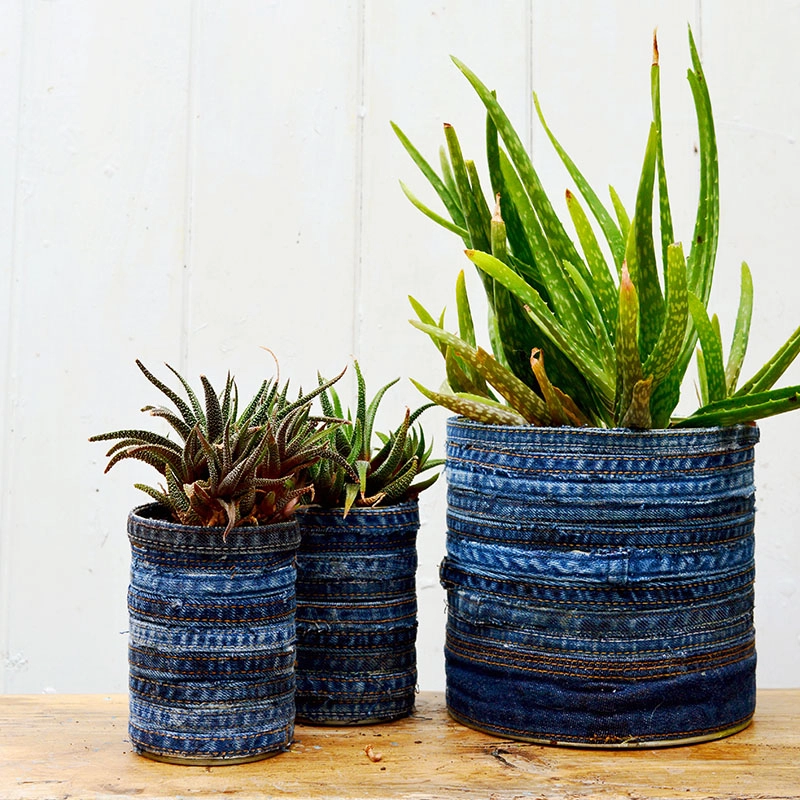 Denim Upcycles 11-14
Another cute way to use denim pockets on the back of a pair of jeans. These hanging pockets are handy storage for small items and can be suspended from pegboards.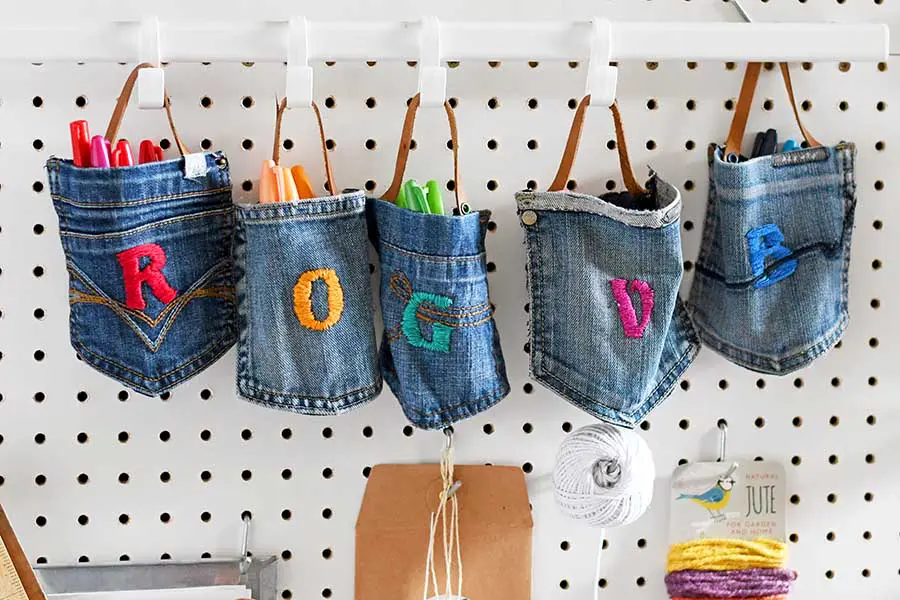 This is no ordinary fabric pin board, it has pockets for extra storage, and the shape can be rearranged.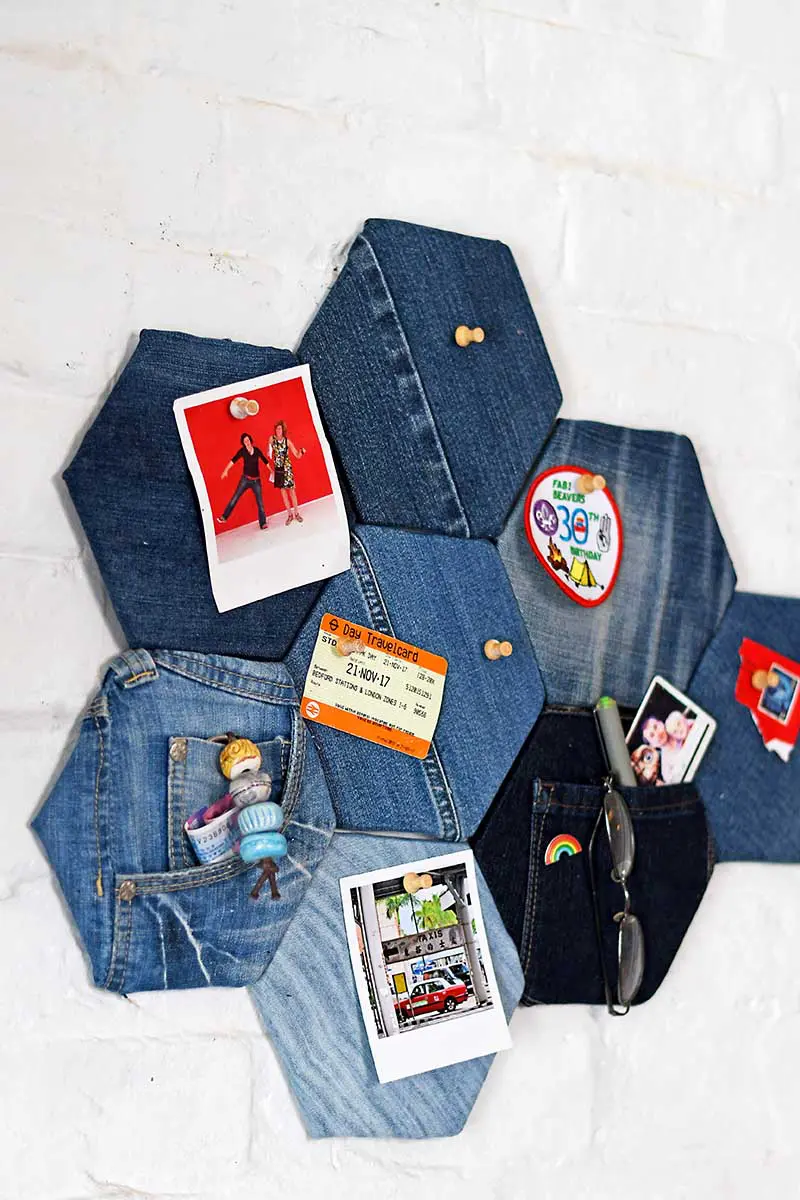 13. Denim Applique Heart Pockets
Make some cute mini storage pockets with applique hearts. A fun denim Valentine's Day craft.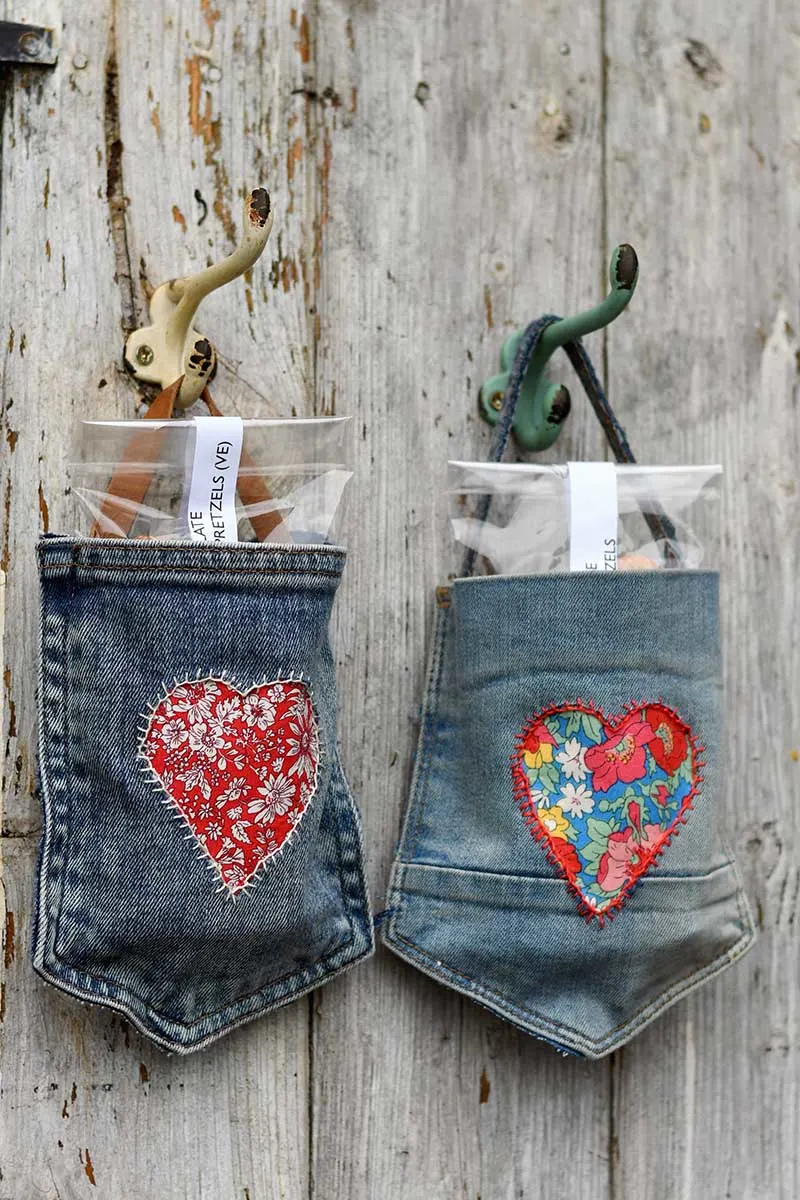 This handy storage bowl is made like a fabric version of paper mache using scraps of denim.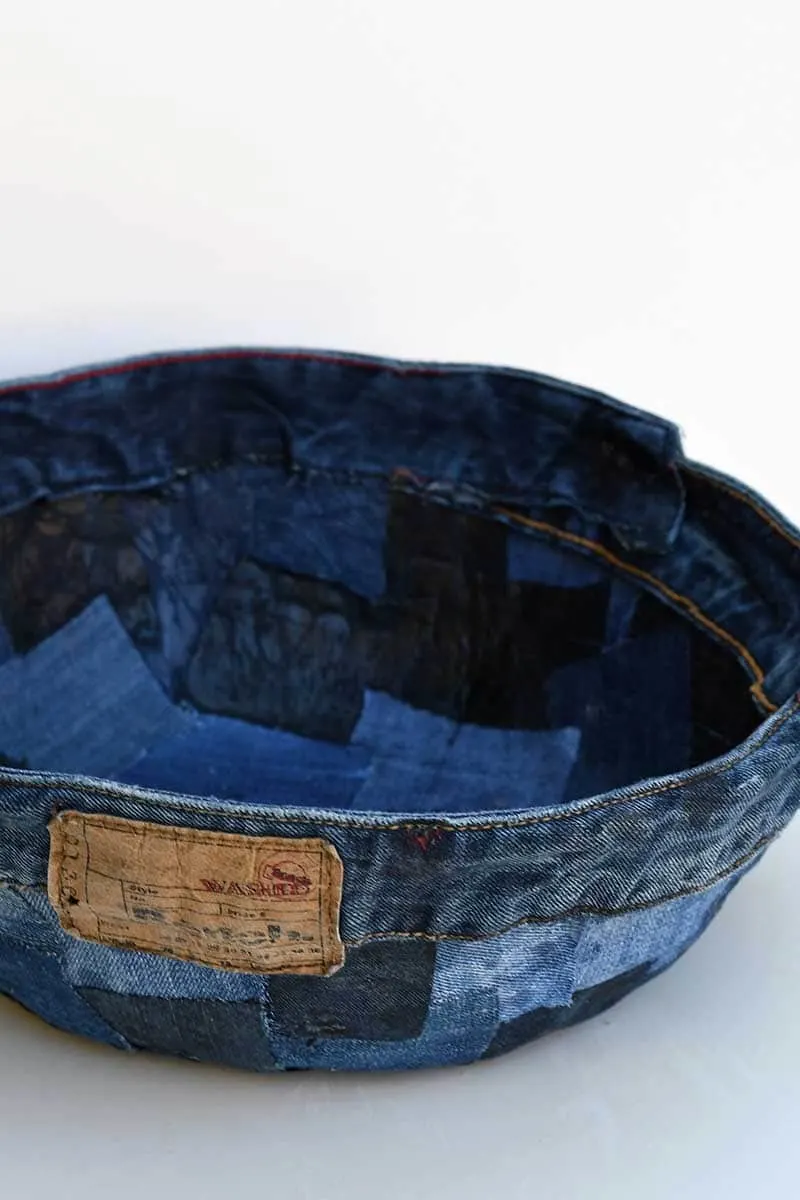 Other Things To Make From Denim
If you love to upcycle and repurpose old jeans like me, you might want to check out these fabulous denim crafts for the home. Or even think about using other fabrics for upcycling for the home.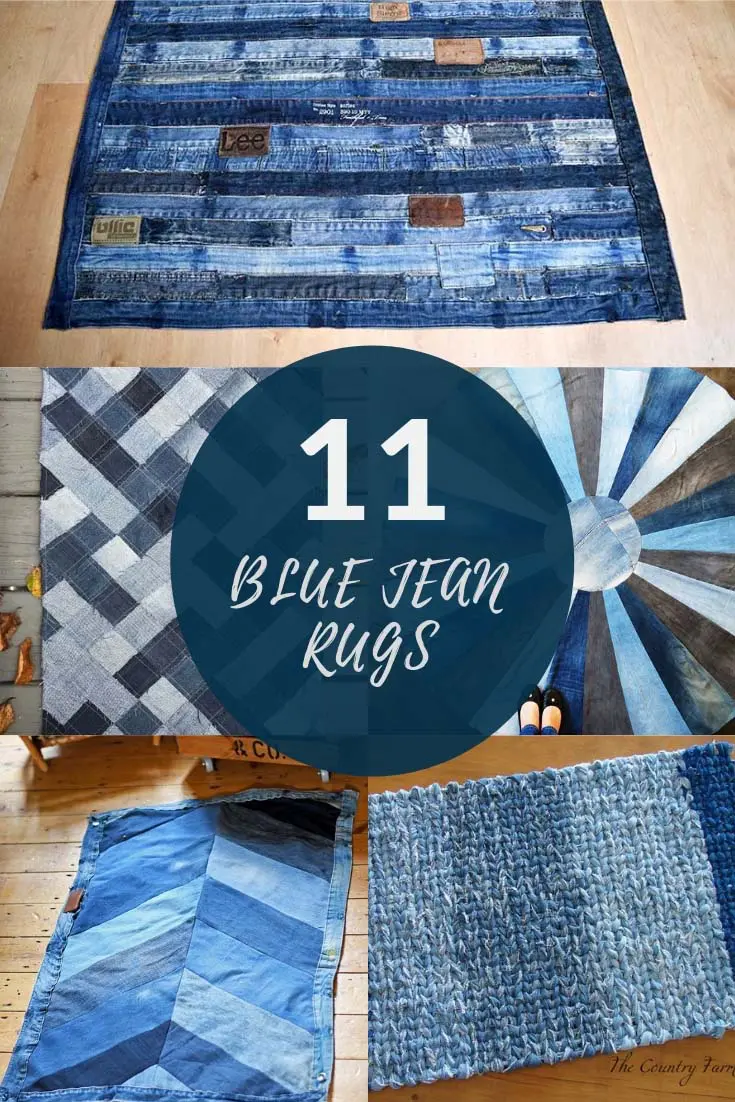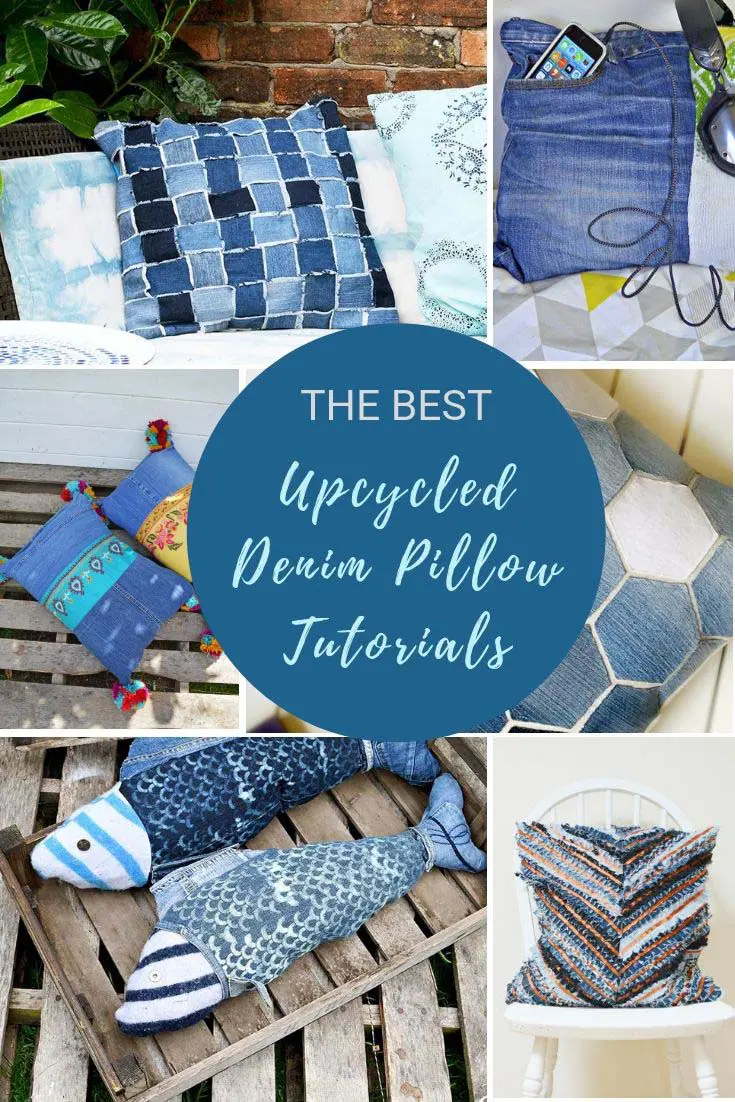 Repurposed denim Christmas ornaments