My Favourite Five Upcycled Denim Storage Ideas
Old jeans are probably my favourite material to upcycle with. I have a trunk in my bedroom stuffed full of old jeans waiting to be repurposed. Here I round up some of the best ideas of upcycling those jeans into some fantastic denim storage.

There are a lot of things you can do with an old pair of jeans other than turning them into a bag. Last month, I posted some great denim Christmas decoration ideas.

The fact that denim is so strong and comes in hundreds of different shades of indigo, makes it great to work with. Other great pluses for using denim, are that it is easy to get hold of and is free.

Here I have rounded up five favourite and different ways in which to transform old jeans into a useful storage vessel.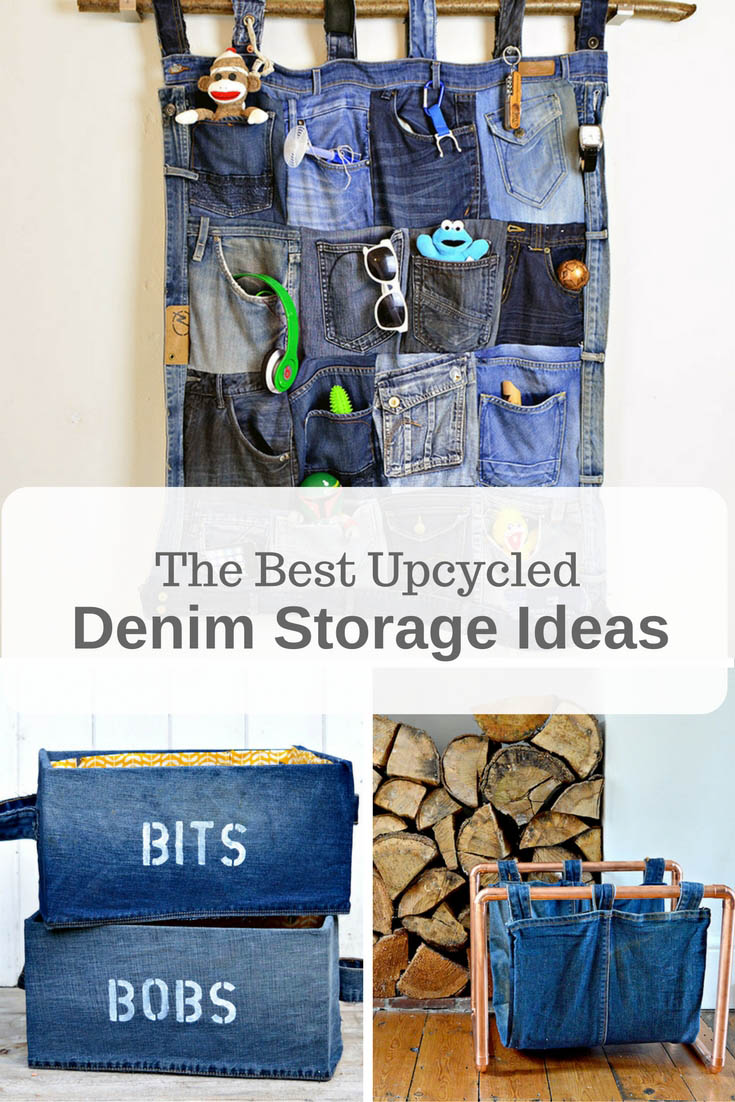 1.Denim Pocket Organiser – Pillarboxblue

This was one of my first denim upcycles and my most popular, I've lost count of all the places it has been featured. It still hangs on the wall in my sons room, and is a really useful bit of denim storage. I keep on meaning to make one for my craft room.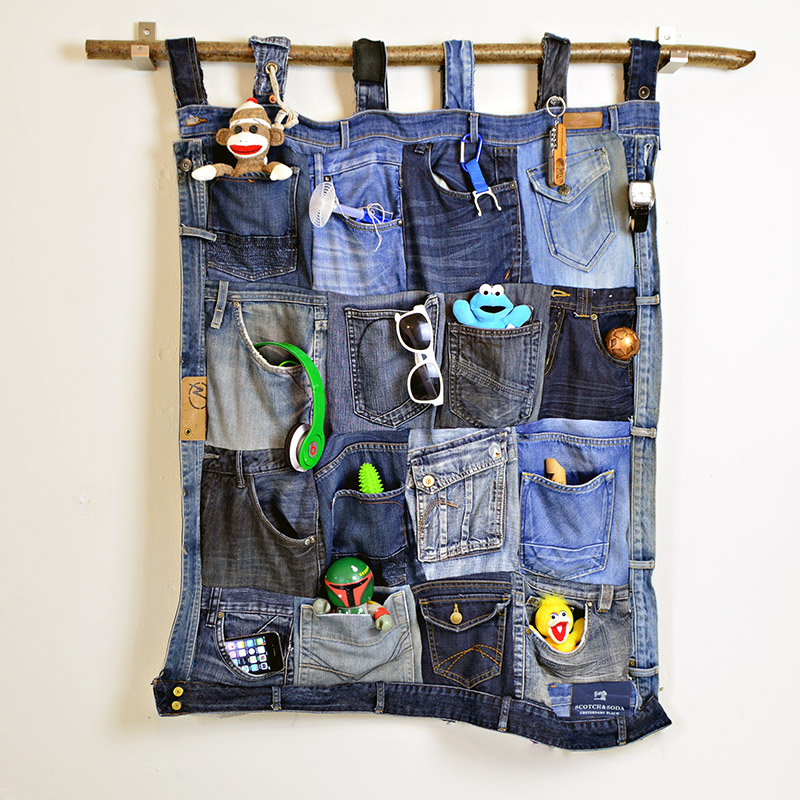 This is such as a brilliant idea, and there is a great tutorial. The best thing about these denim storage baskets is that you can choose a fabric for the lining to match your decor.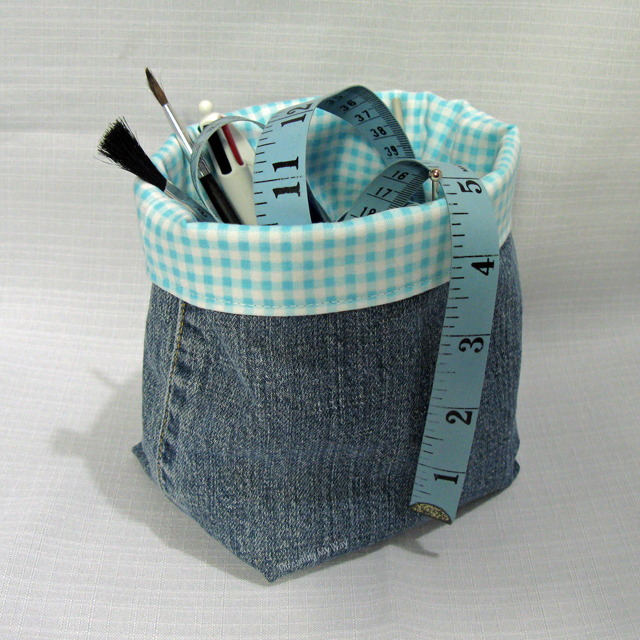 If you don't have a sewing machine or want a no sew upcycled denim storage option then this is the one for you. I love the quirky stencilling, "BITS & BOBS" is a very English saying, you could try something else like "ODDS & ENDS".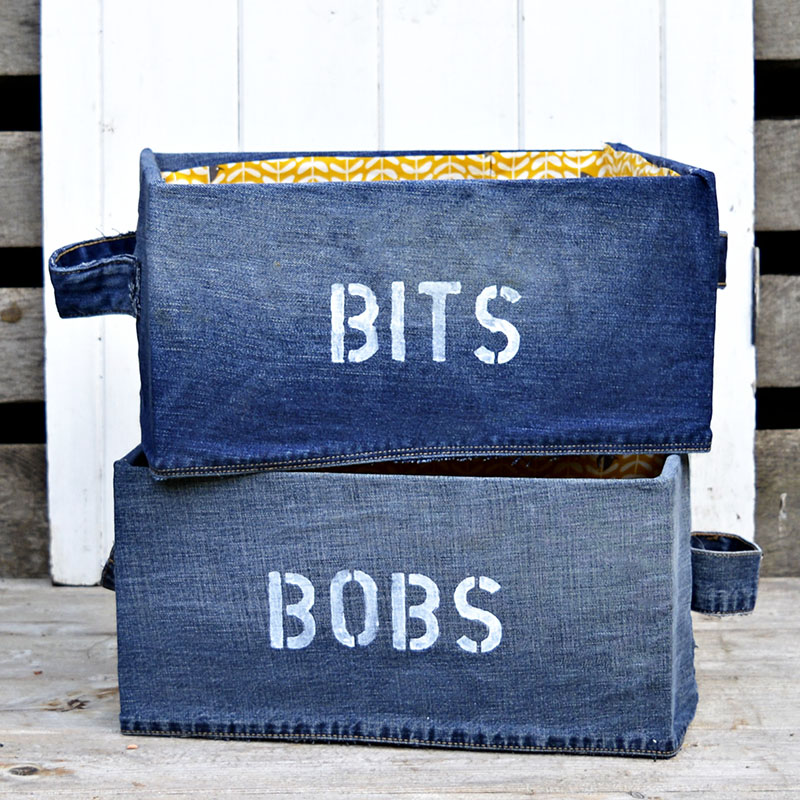 4. Recycled Denim Basket – Ohoh blog

This is another no sew option and a great way to use up denim scraps.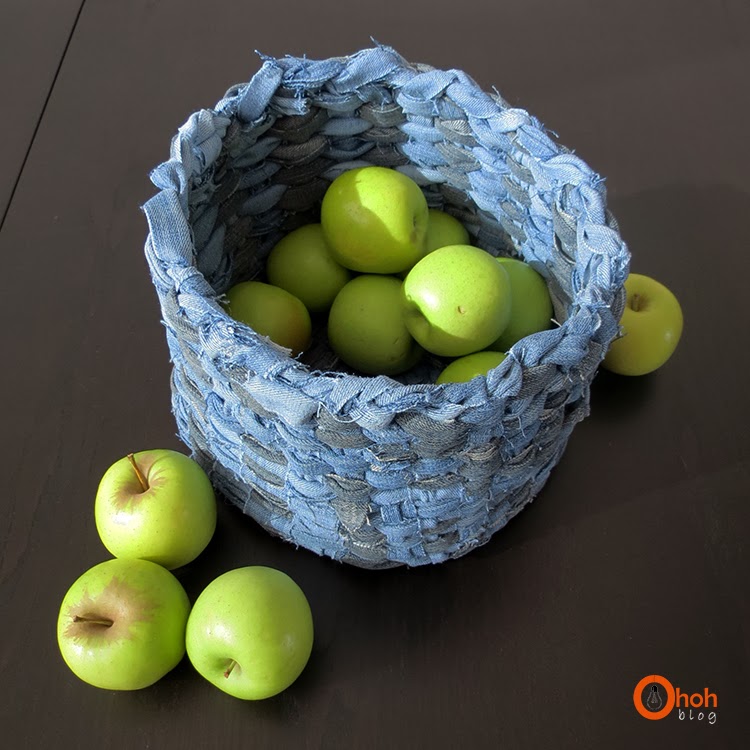 5. Copper and Denim Magazine Rack – Pillarboxblue

Another one of mine, I told you I had a thing about denim. This was really simple to do, all you need is some copper piping and an old pair or jeans.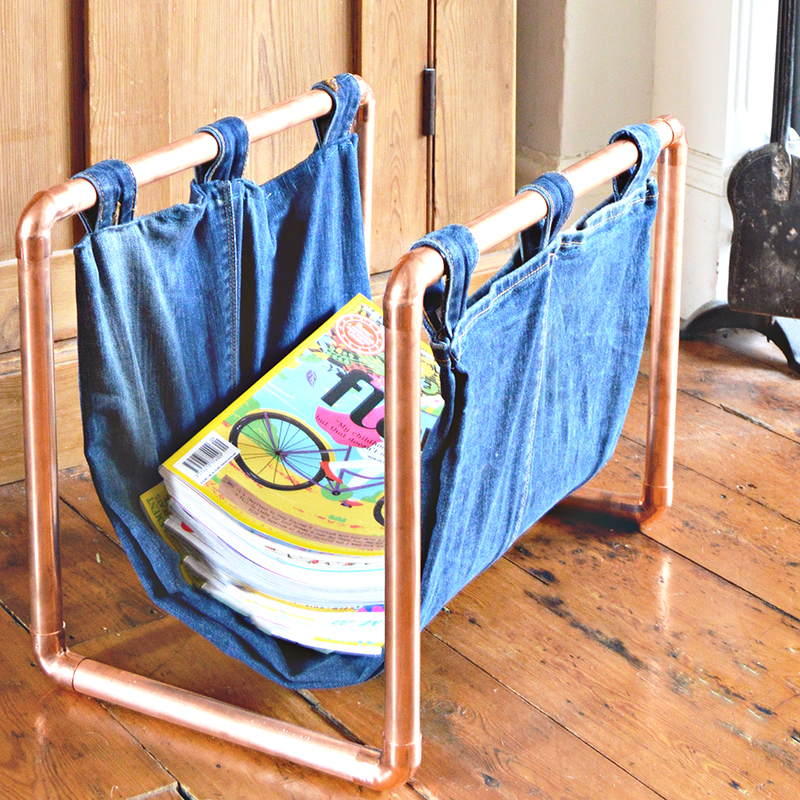 It was hard to keep this list to my favourite five, but I tried to show variety. I love that you can use all the parts of the jeans from the legs and pockets to the hems and seams.