The post title might say that this string neon heart sign is for Valentine's. But, I believe that just like love, this gorgeous neon sign is for all year round and not just Valentines day!
I've always loved crafting and making stuff. When I was about 10 years old I got a string art kit for my birthday (which happens to be on Valentine's Day!). Mine was some kind of geometric pattern with gold and silver thread on a black velvet background. It was on my bedroom wall for years!
String Neon Heart Sign for Valentine's
I thought it would be fun to recreate my own string art but this time using El neon wire to make an illuminated neon heart sign.
One thing that has changed since I was a child is that I'm not such a fan of symmetry. My neon heart string art design is a lot more random than those kits I used to make.
This is a very quick and easy craft to do. I made my own backboard out of pallet wood. But, you can use any old bit of wood.
El wire is very cheap to buy and comes in loads of colours. So, you can make the neon heart any colour you want. In the past, I've made my son a fun blue custom DIY Led sign of his name.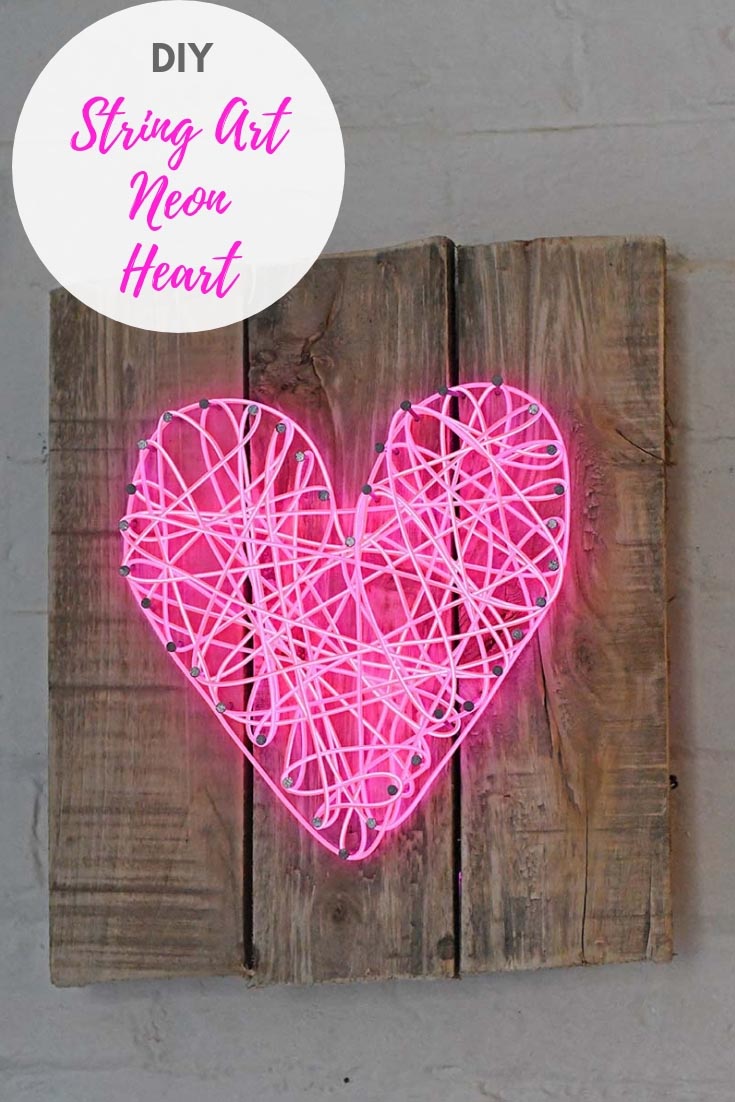 This post contains Amazon affiliate links for your convenience. Click here to see my disclosure policy.
What You Need To Make A Neon Heart Sign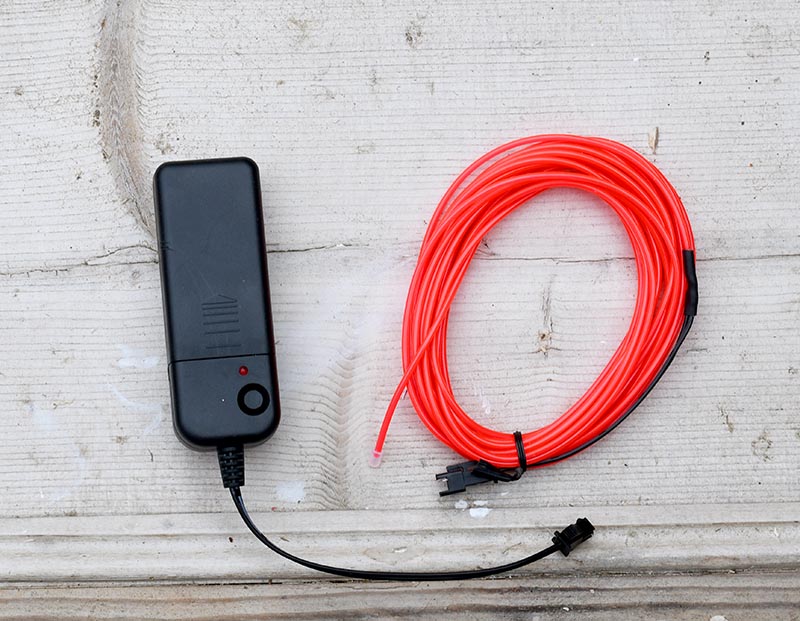 How To Make A String Neon Heart Sign
The first thing I did was to make a rustic backboard for my neon heart sign by repurposing some pallet wood. I cut three strips of pallet wood to about 40cm in lengths. I then sanded them smooth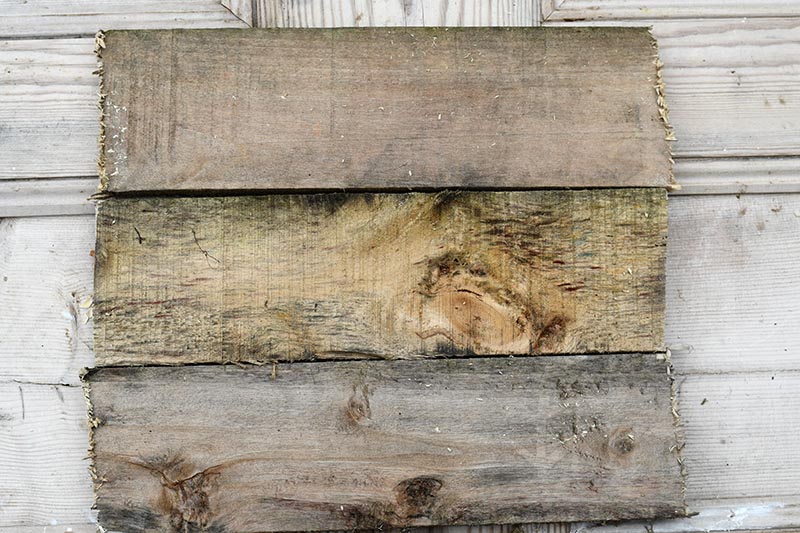 2. Nail 2 strips of wood to the back to hold the 3 pieces of pallet wood together. Even if you are using a different piece of wood for the sign it is worth nailing one of these wood strips to the back. They make a handy shelf for the battery pack.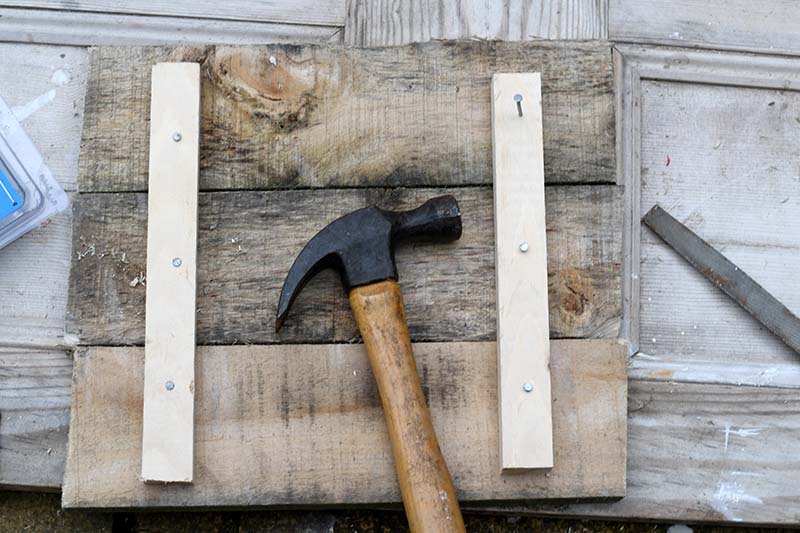 3. Using a sheet of paper, cut out a heart shape to fit the wooden base. Place the heart template on the wood and draw around it with a pencil.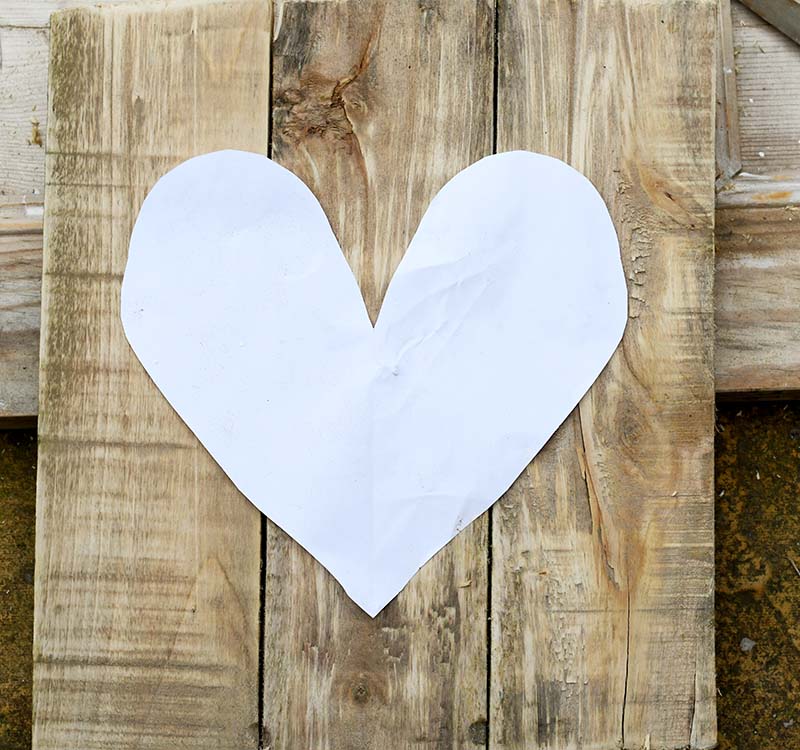 4. Next, using the heart outline as a guide, hammer in the nails about 2-3 cm (1″) apart.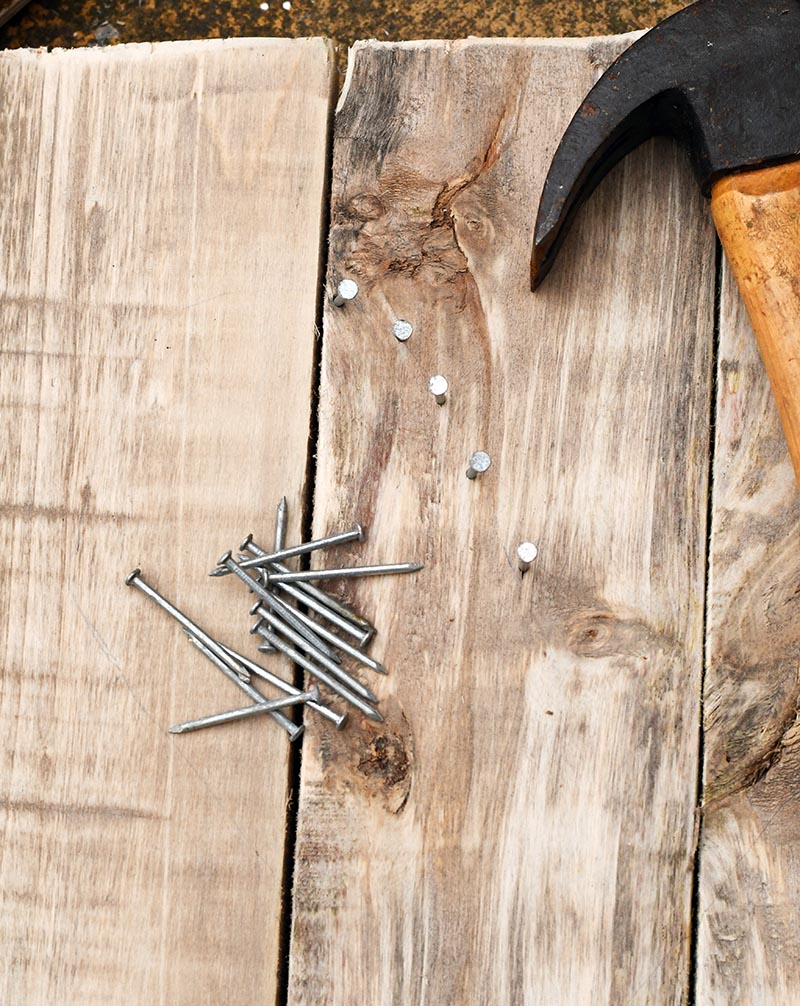 5. Drill a hole inside the nail heart just big enough for the El neon wire to pass through.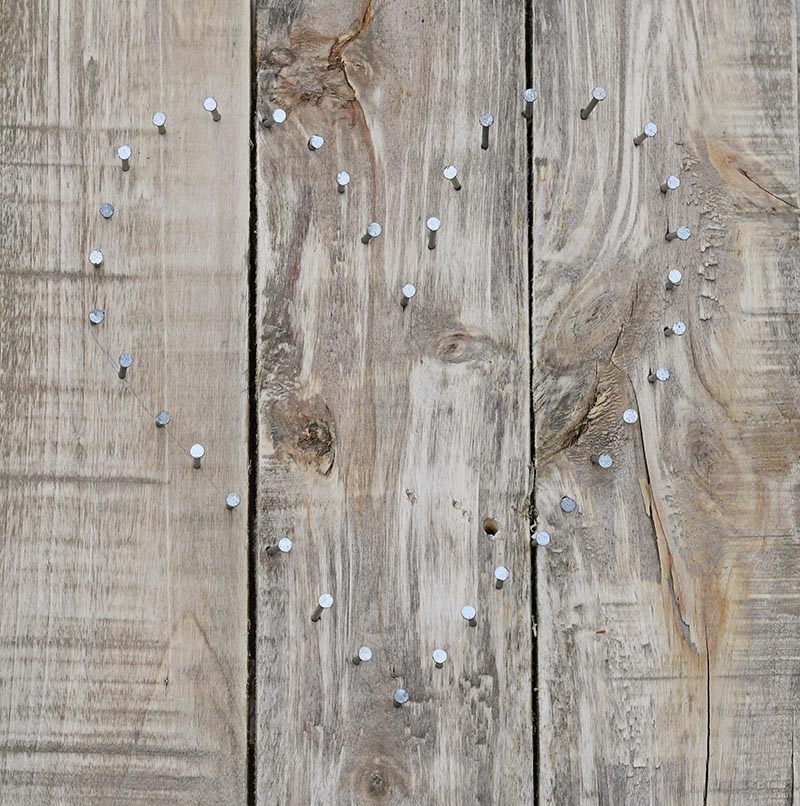 6. Pull the el wire all the way through the hole in the wood. Leave the battery packs at the back.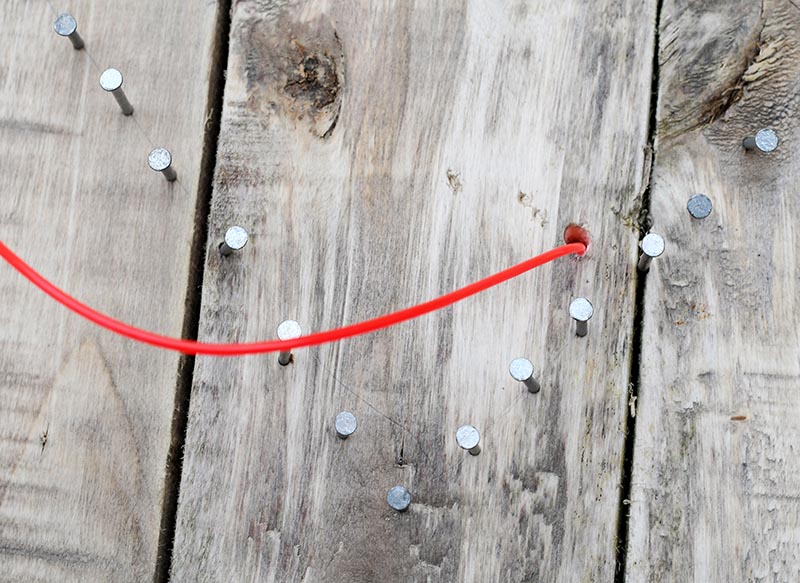 7. Start crisscrossing the wire across the neon heart as you would with string art. Wrap the wire around the nails as you go. I went for a random string art pattern, but you can be more methodical if you prefer. Carry on until you run out of wire. Secure the end to the wood base with a dab of glue.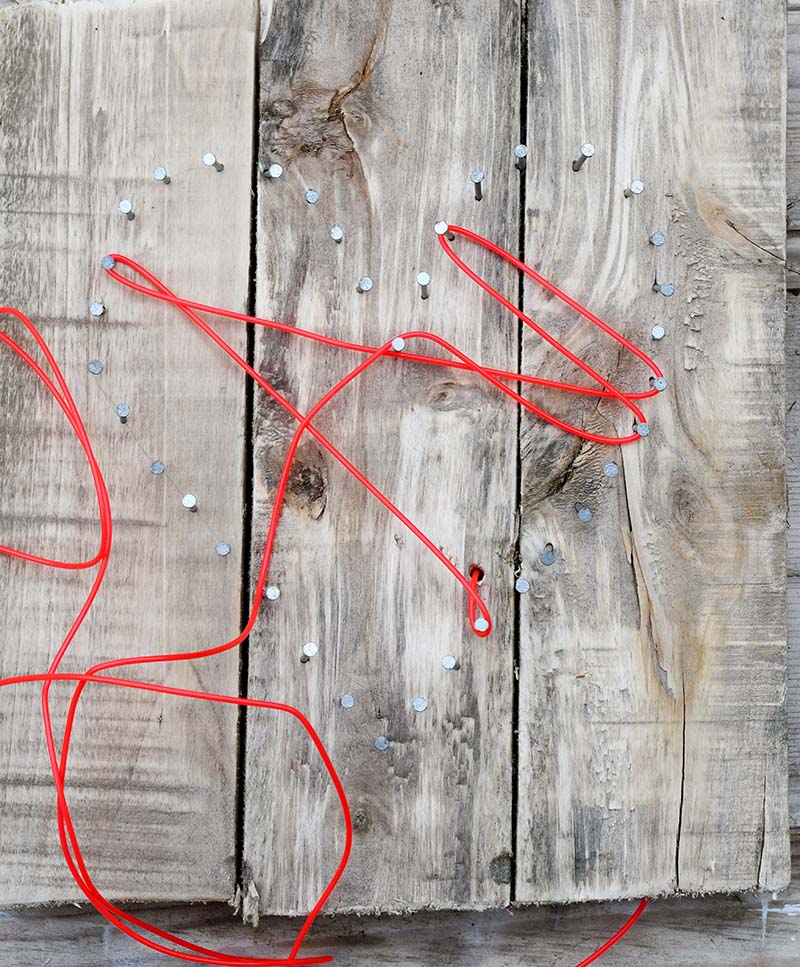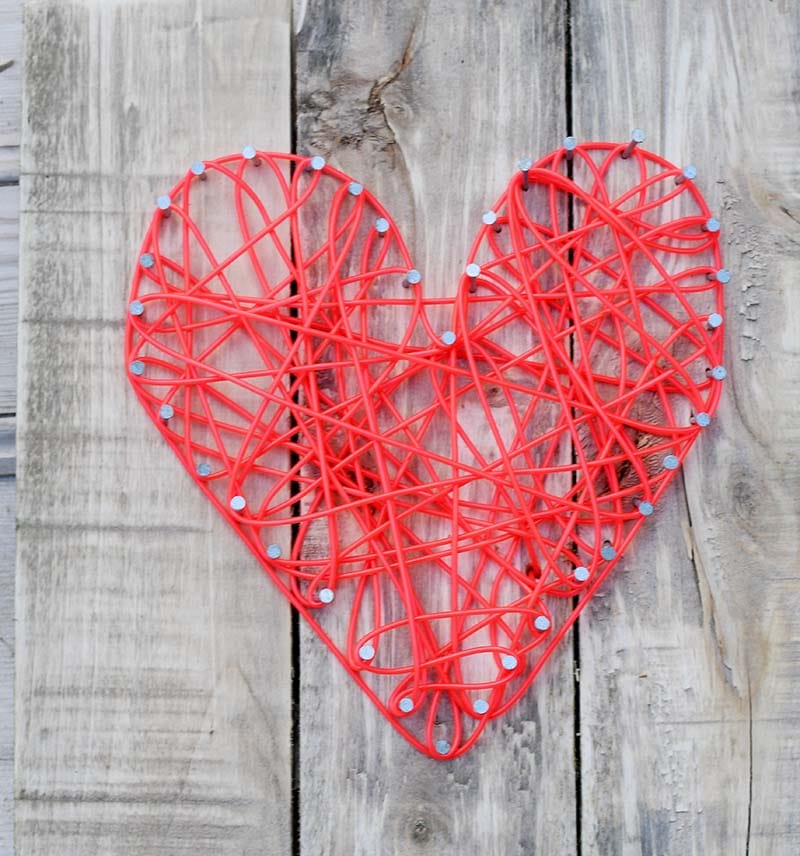 8. To finish off secure the battery packs to the back of the neon heart sign with tape.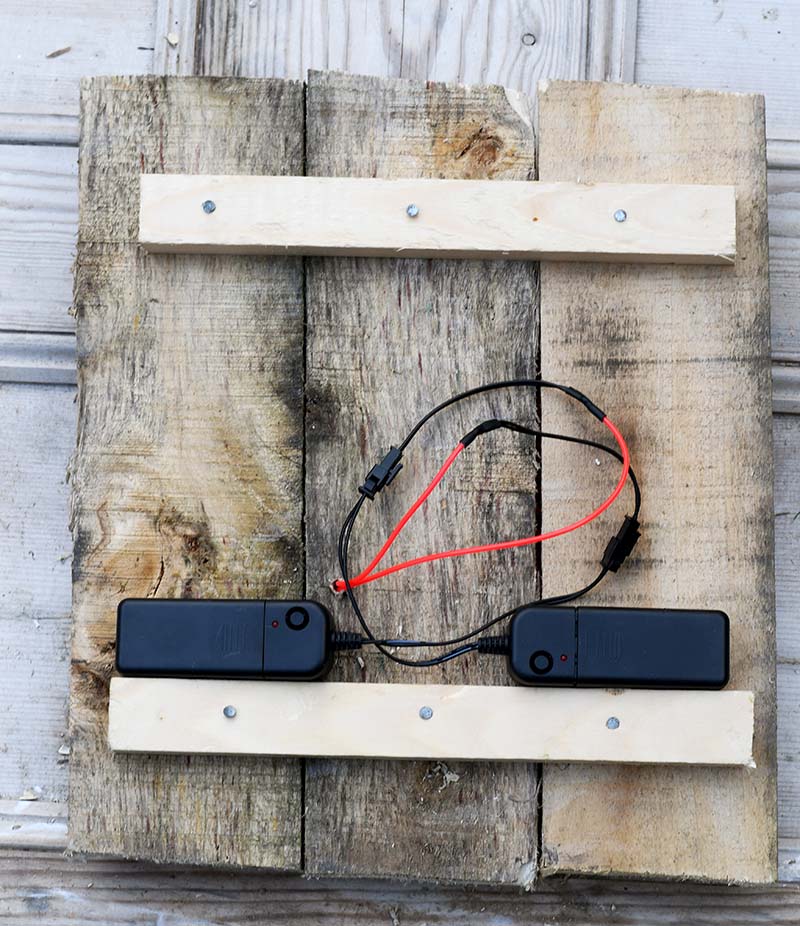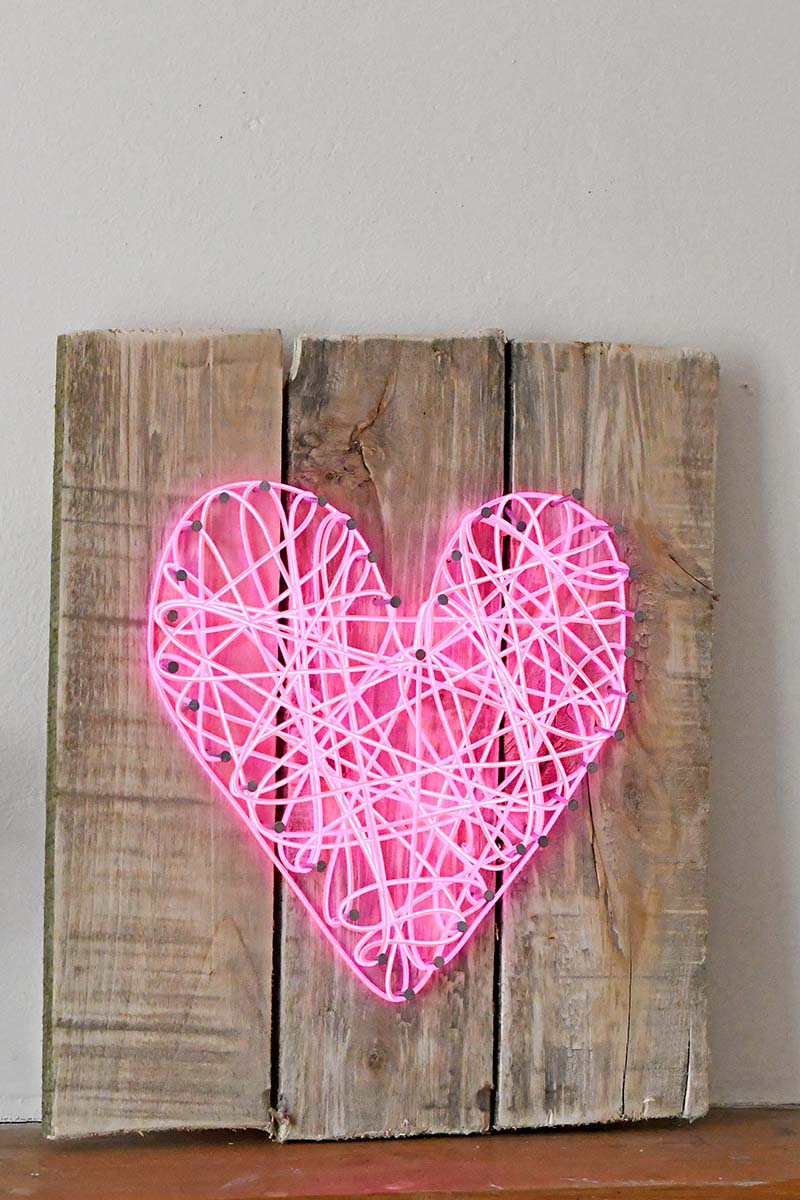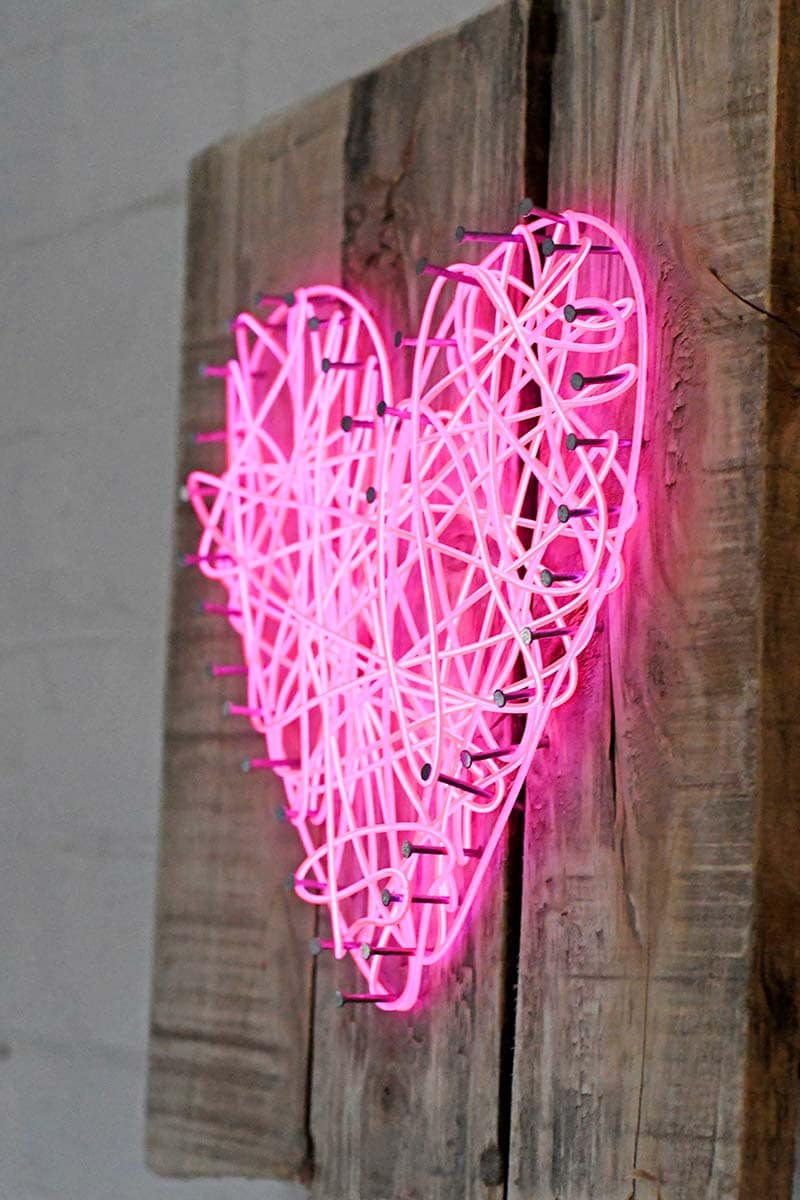 I love the pink colour that this string art neon heart shines with when it's turned on. I'm going to hang my heart in the kitchen. However, I might just pop it on my mantle in the lounge when it's Valentine's day for a decoration!
Who says pink is just for Valentine's, I've used the same pink neon wire to make a unique spooky DIY skull decoration for Halloween.
I have also made an illuminated Valentine's DIY lightbox sign before from an old wine box.
If you like this project you might want to check out some of my other illuminated and non illuminated Valentine's projects.
For more DIY wall decor ideas check out diyideacenter.com