12 Unique and Fun Ways to hack an IKEA Bekvam Stool
My craft buddy Wendy is currently having a new kitchen fitted. She's just realized that she will need a stepping stool to reach the high cabinets in her new kitchen. So being the kind friend that I am, I've written a blog post just for her, a round up of IKEA Bekvam stool hacks.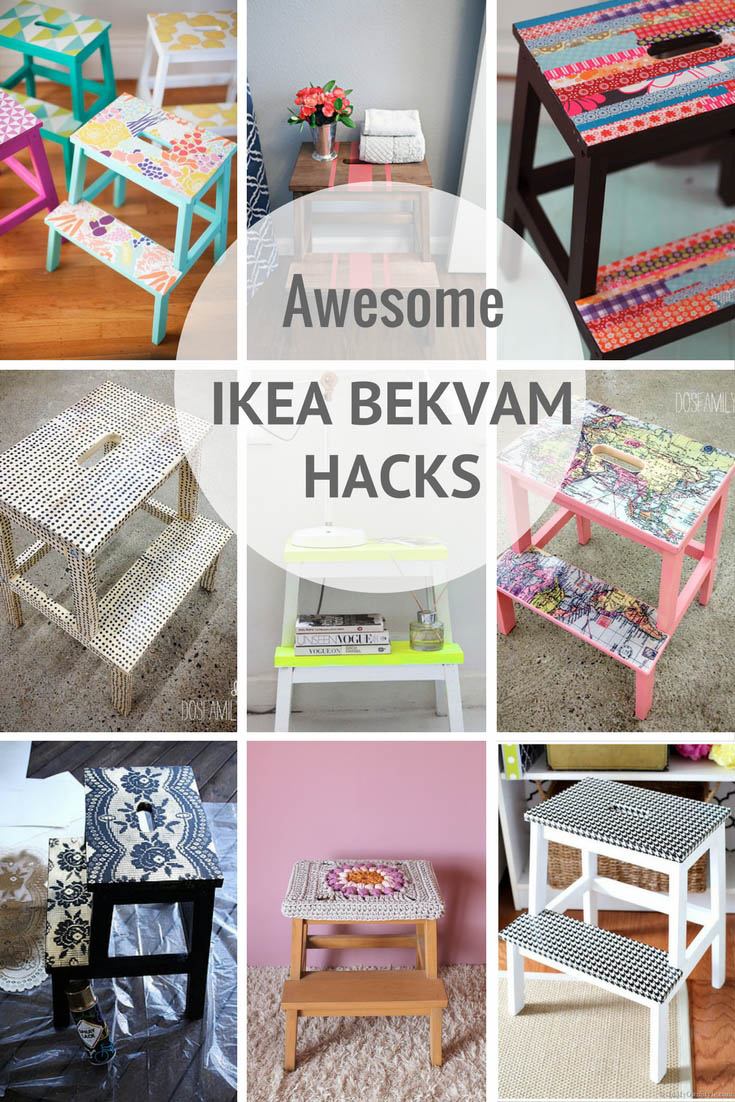 cycling with maps, for example my
map chairs
,
IKEA map table
&
map table mats
.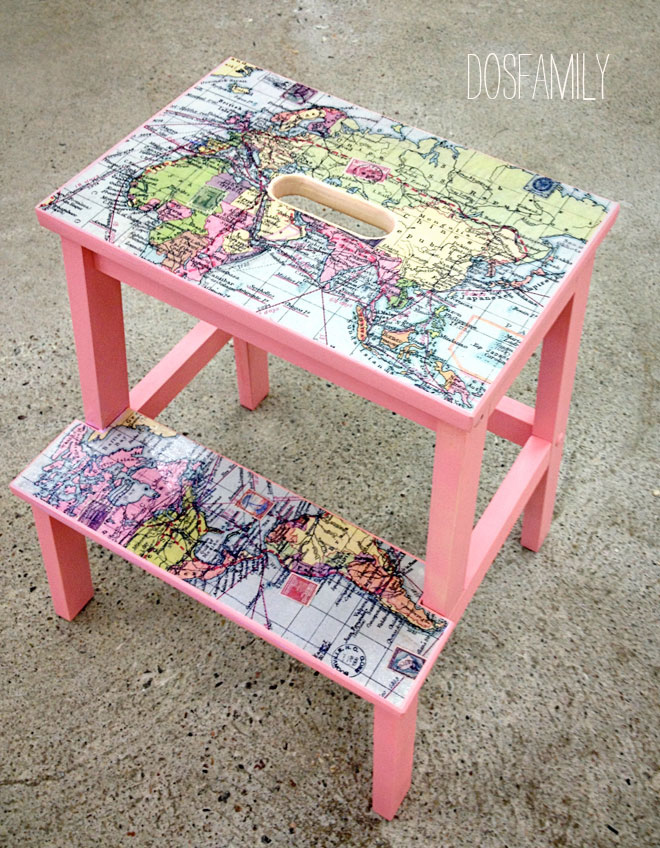 2. Houndstooth Stool –
Inmyownstyle
.
A rather stylish Houndstooth stool hack, done with duck tape.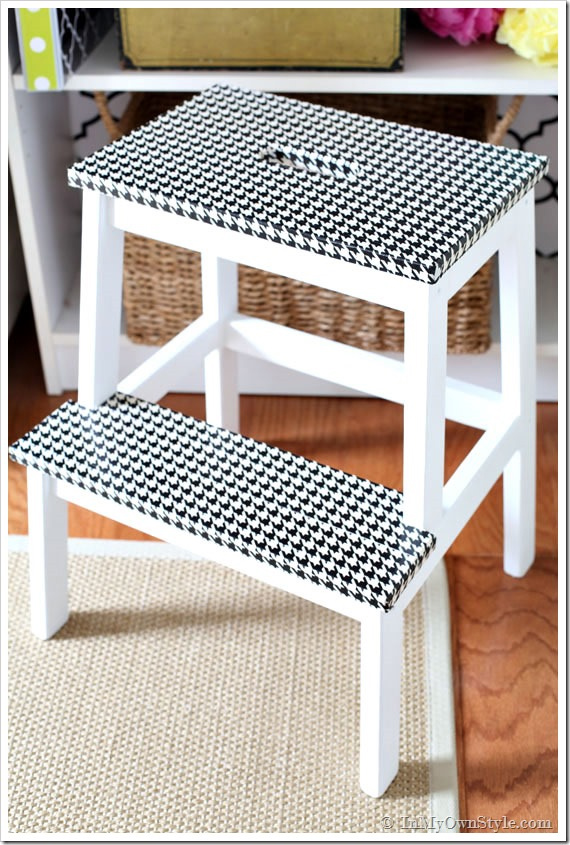 3. Paper patchwork stool –
Familjenbahne
Create a patchwork effect with different pieces of patterned paper.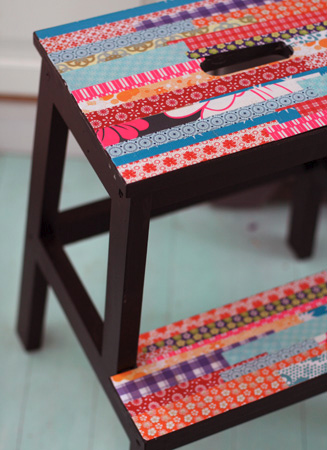 4. Aged wood stool –
Mason De Pax
If you want a more rustic look, you could give your stool an aged wood effect.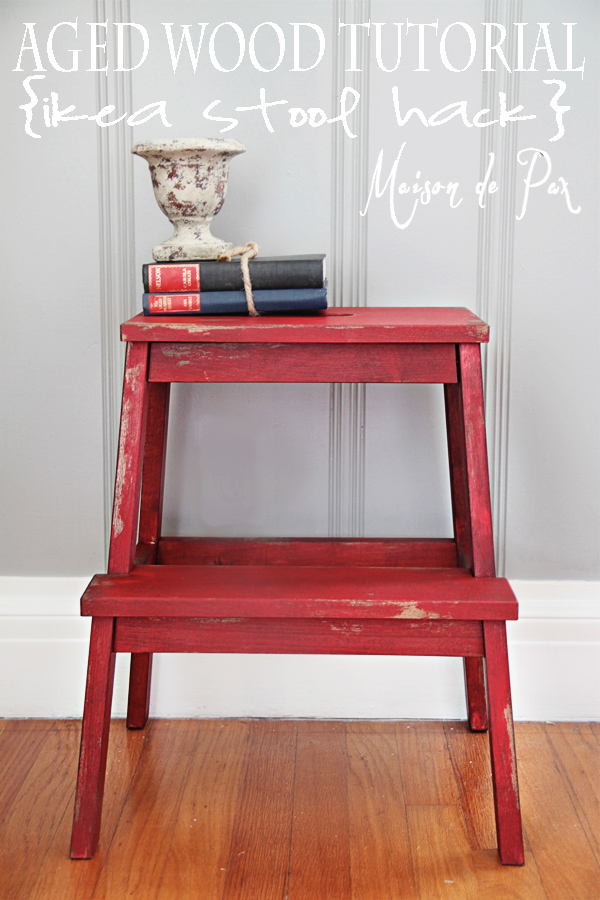 5. Simple Black Stool –
Curate and Display
Very sleek and stylish stool simply painted black.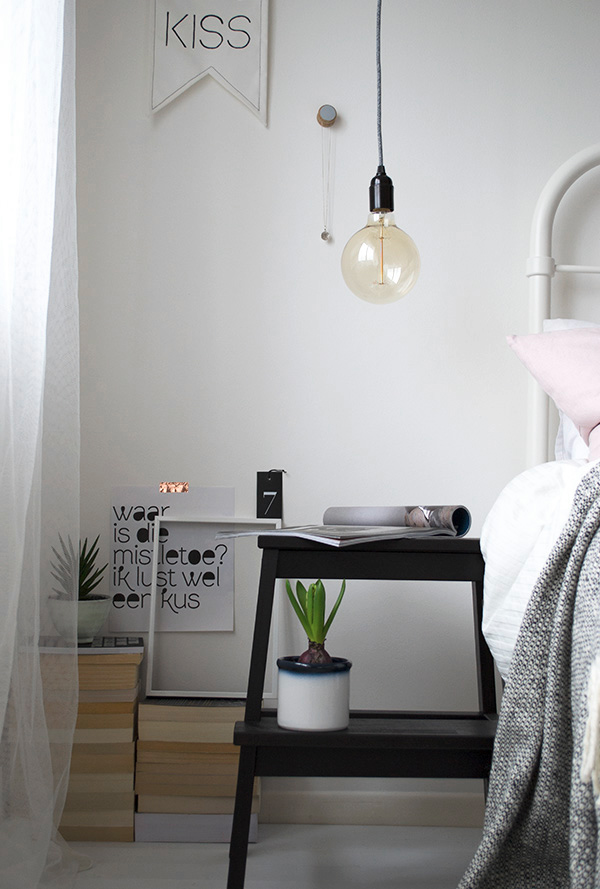 6. Lace Stool –
Lillelykke
If the black is too simple, you could always add lace with spray paints and a stencil.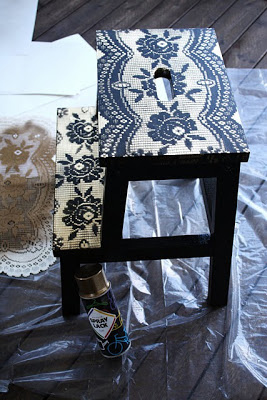 7. Wallpaper Stools –
Thislittlestreet
These wallpaper stools are so sweet. I just love
upcycling furniture with wallpaper
.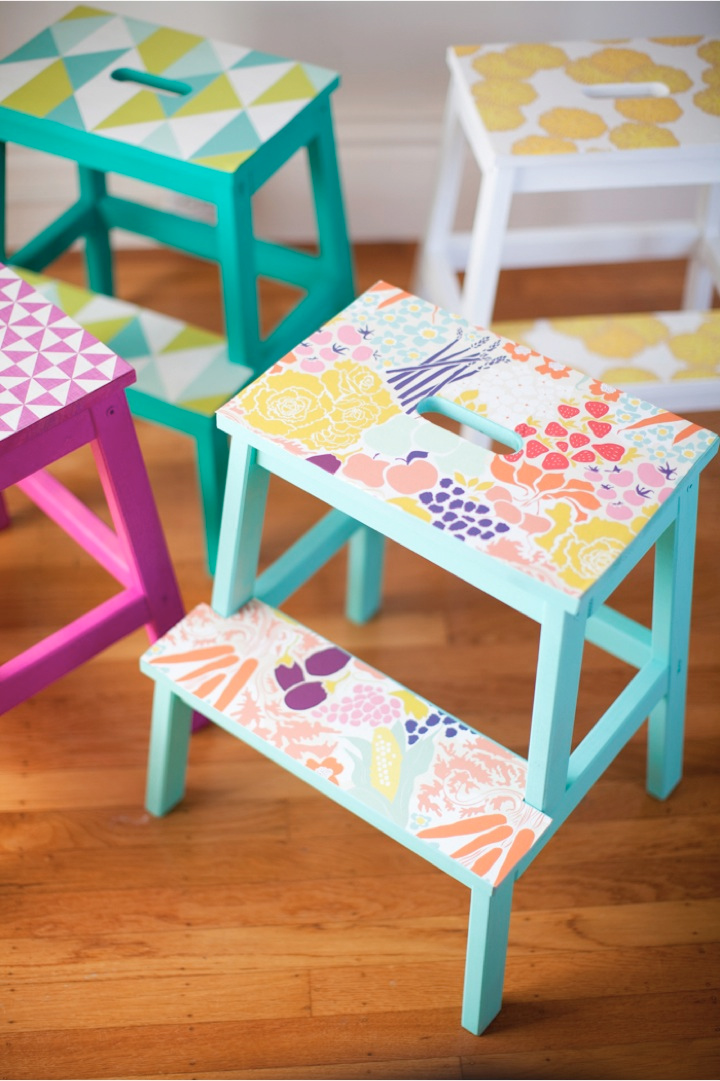 8. Neon Stool –
The debrief
If you want your stool to get noticed and possibly glow in the dark than neon maybe the way to go.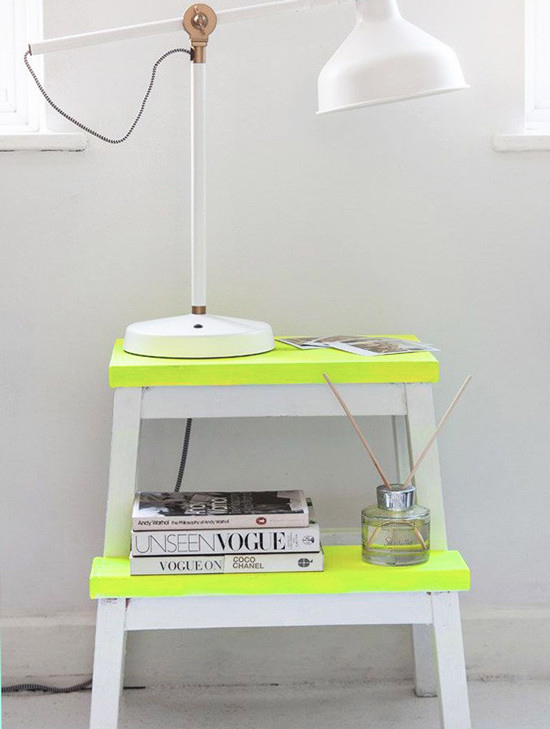 9. Crochet Stool Cover –
Matemo
Rather than doing anything to the stool, you could just crochet a pretty cover for it.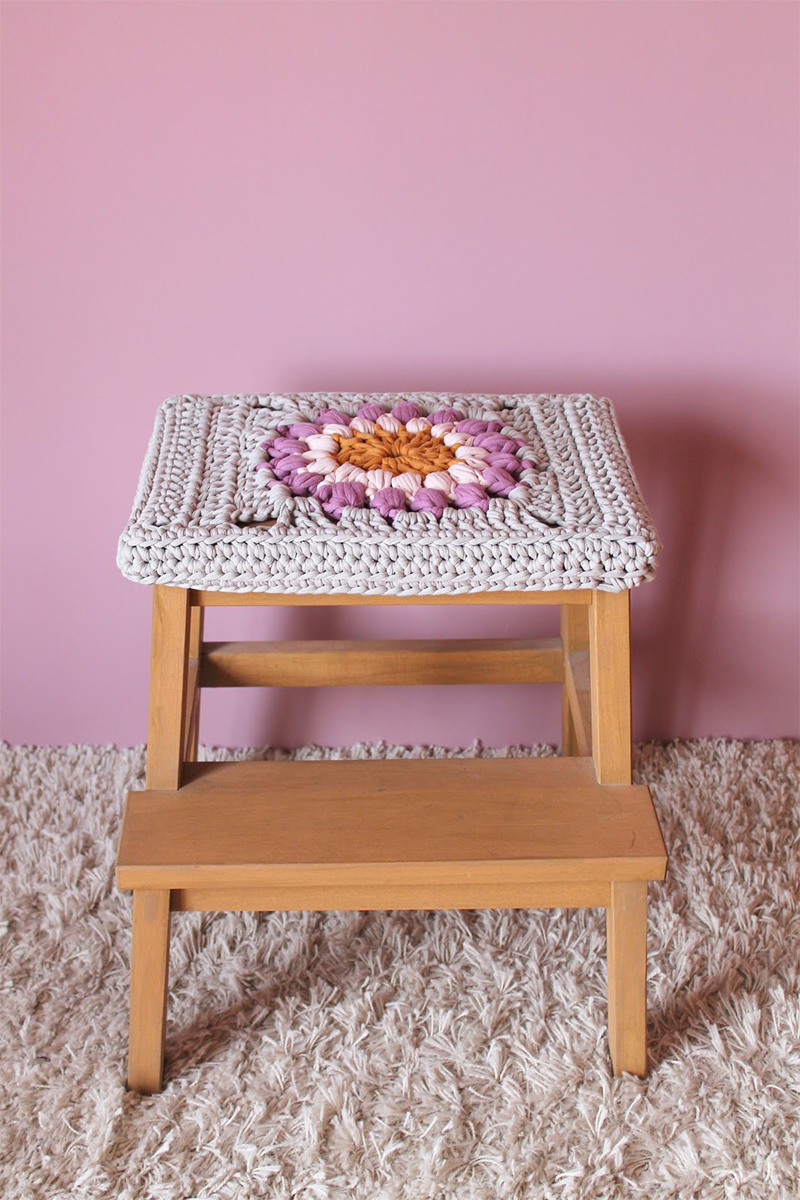 10. Classic Stool –
Lilyfieldlife
You could give your stool a more classic look by giving it a simply wood varnish and paint look.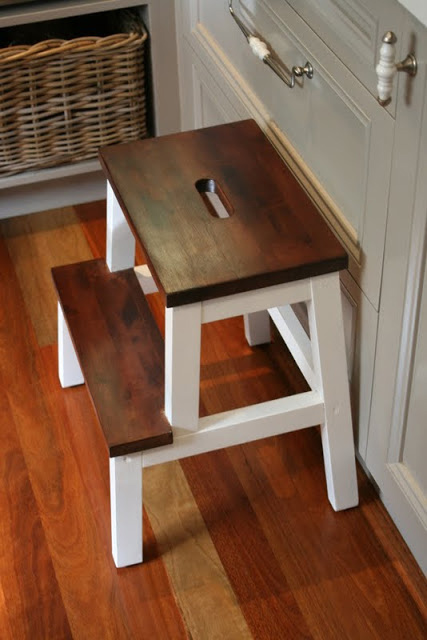 11. Washi tape stool –
Dosfamily
I have loads of washi tape and I'm always looking for ideas to use it. You can get a great looking my covering it in washi tape.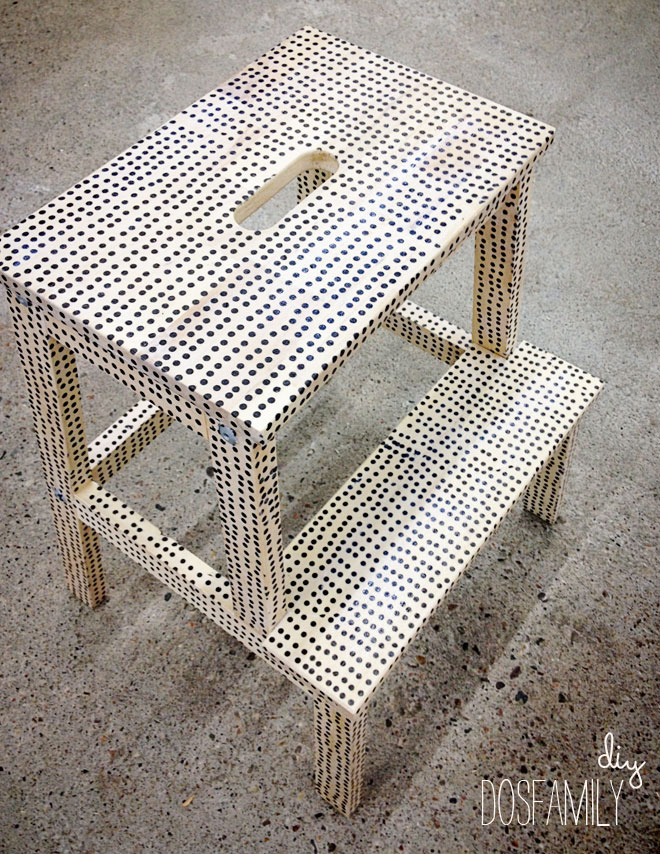 12. Paint Effect Stool –
I Heart Organizing
A simple paint effect, stars, spots or stripes would look great.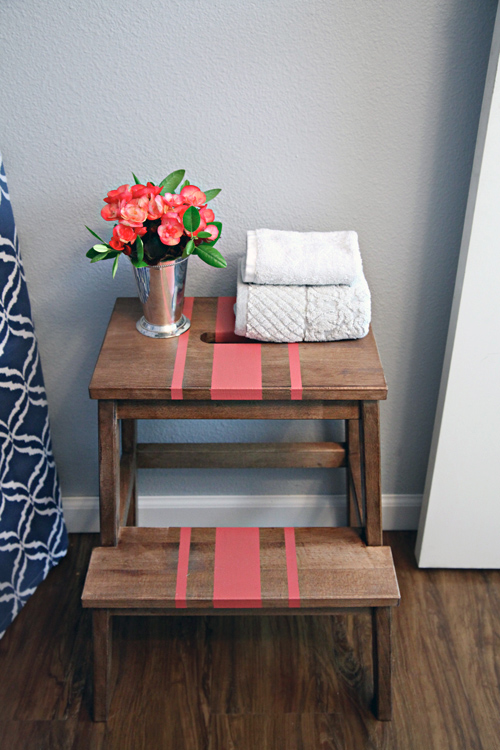 Which one is your favourite?

I think personally I would go for a washi tape stool, just because I've got loads of fantastic washi tape I'm desperate to use. As for Wendy, I think she will end up using wallpaper on her stool, probably Orla Kiely wallpaper to match her wallpapered kitchen bin.