Sometimes it's the little things from IKEA that are the most handy and the best. One of those many products is their simple footstool. Here I have curated 21 of the best IKEA Bekvam stool hacks.
IKEA maybe mass produced but many of their products are designed to be hacked and made unique. The wood on these products is often unfinished making it easy to paint and decoupage. Such as classics like the IKEA Moppe drawers.
I have already transformed an IKEA Moppe with maps and another Moppe with velvet. This time I've bought an IKEA Bekvam stool to make over.
The IKEA Bekvam stool is a handy little foot stool that is designed to make it easier to reach things you store high up. It also has a hand-hole in the top step which makes the step stool easy to move.
As you will see with the collection below this footstool is not just for reaching the top kitchen cupboard. It has been used as a side table, play kitchen and even a cats home.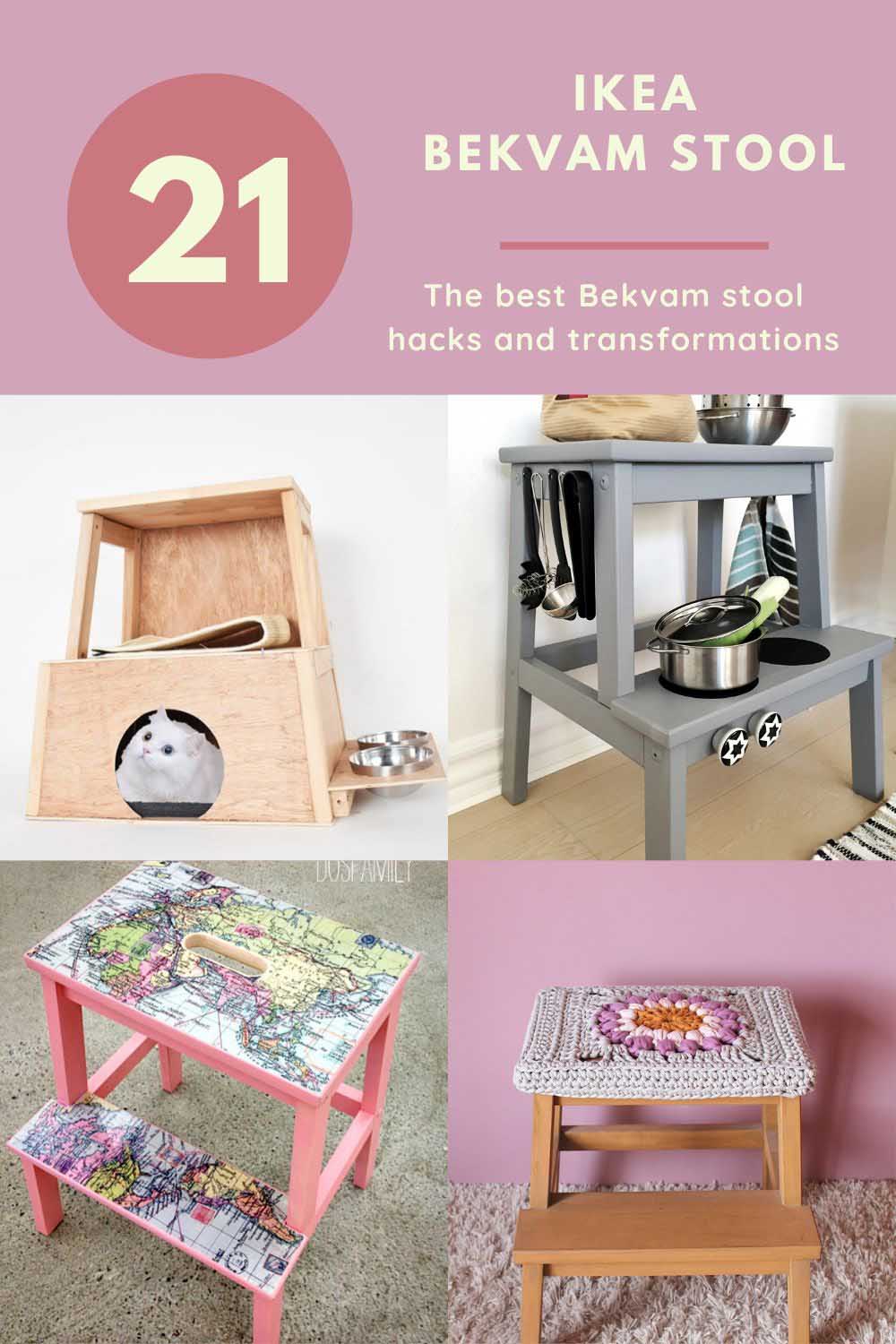 The Unique and Fun Ways to hack an IKEA Bekvam Stool
Which IKEA Bekvam stool was your favorite?
I fancy decoupaging my stool with lovely vintage floral images similar to this still flower tray table. Or I might print some maps onto the unfinished wood as I did with this pallet picture frame.
If I can't decide I might just have to buy another stool. They are so cheap and handy it would be useful to have one in the study as well as the kitchen. I can't quite reach the books on the top shelves in my study.
Most of my IKEA hacks do involve maps. I have made an IKEA map table and an IKEA Rismon lamp. I've even decoupaged a ridiculously cheap IKEA clock with maps.
These IKEA stool hacks featured under I for IKEA in the alphabet of clever upcycling ideas.
Don't forget to check out the best IKEA Lamp Hacks.