You can turn almost anything from windows, shutters, crates and even snowboards into a piece of furniture really easily by just adding some hairpin legs. I've used hairpin legs DIY several times when making furniture for my home.

One of the great things about hairpin legs is that they come in lots of different heights and colours. You can make everything from a low bench to a high console table.
These furniture legs are really versatile in that they look great with a lot of the current interior trends such as mid-century modern, industrial and rustic farmhouse look.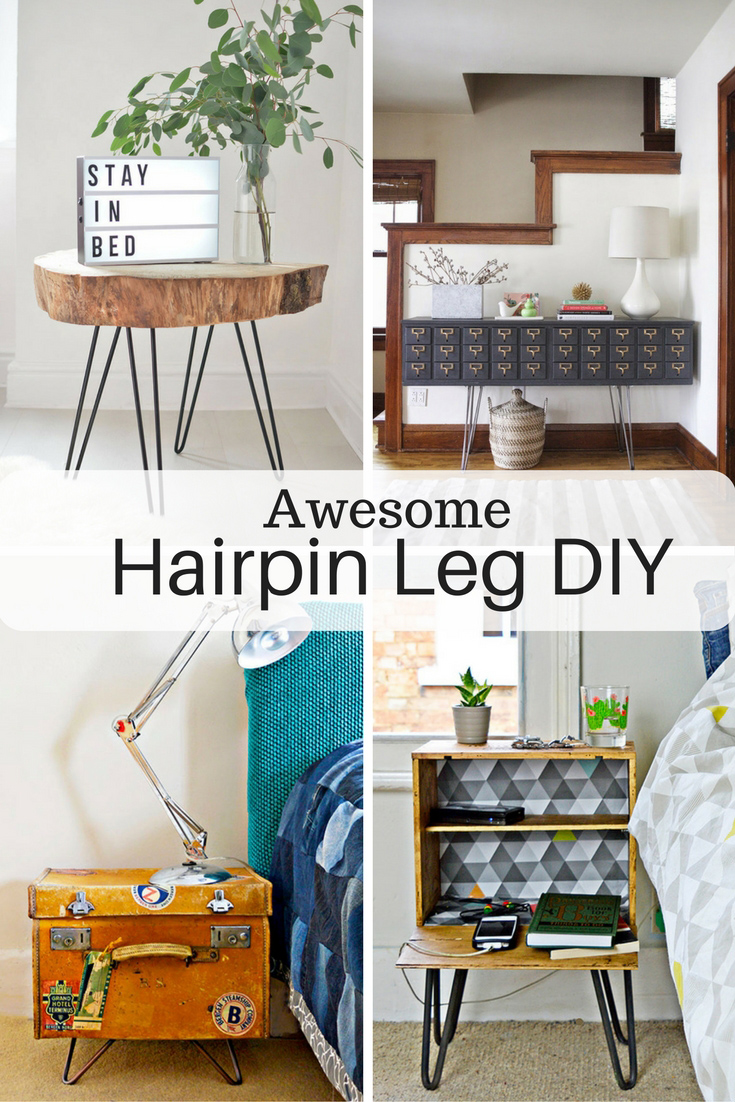 We're a participant in the Amazon Services LLC Associates Program, an affiliate advertising program designed to provide a means for us to earn fees by linking to Amazon.com and affiliated sites. As an Amazon Associate, I earn from qualifying purchases.
The Best Ideas For Hairpin Legs DIY Furniture In Home Decor
1. Upcycled vintage suitcase side table – Pillarboxblue
For this hairpin leg DIY, I used really short ones to transform a suitcase into a lovely bedside table.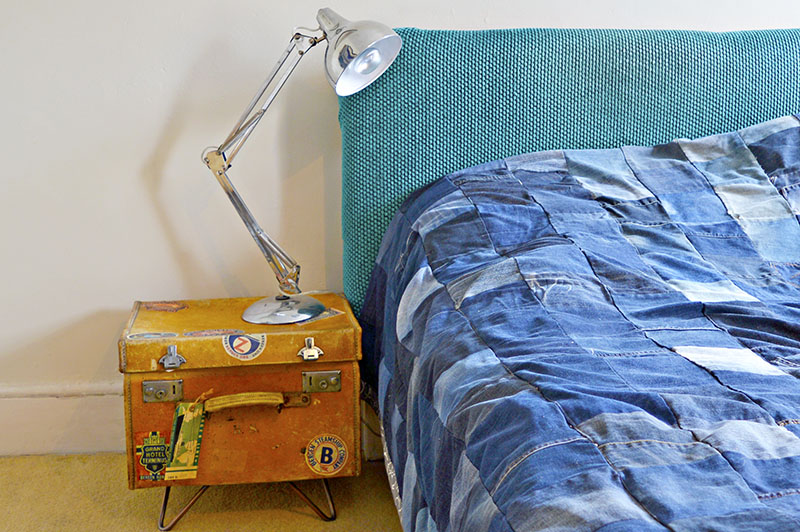 2. Reclaimed Barn Wood Console Table – Sustain my craft habit
How about a tall 28″leg, to turn a reclaimed piece of barn wood into a gorgeous console table full of character.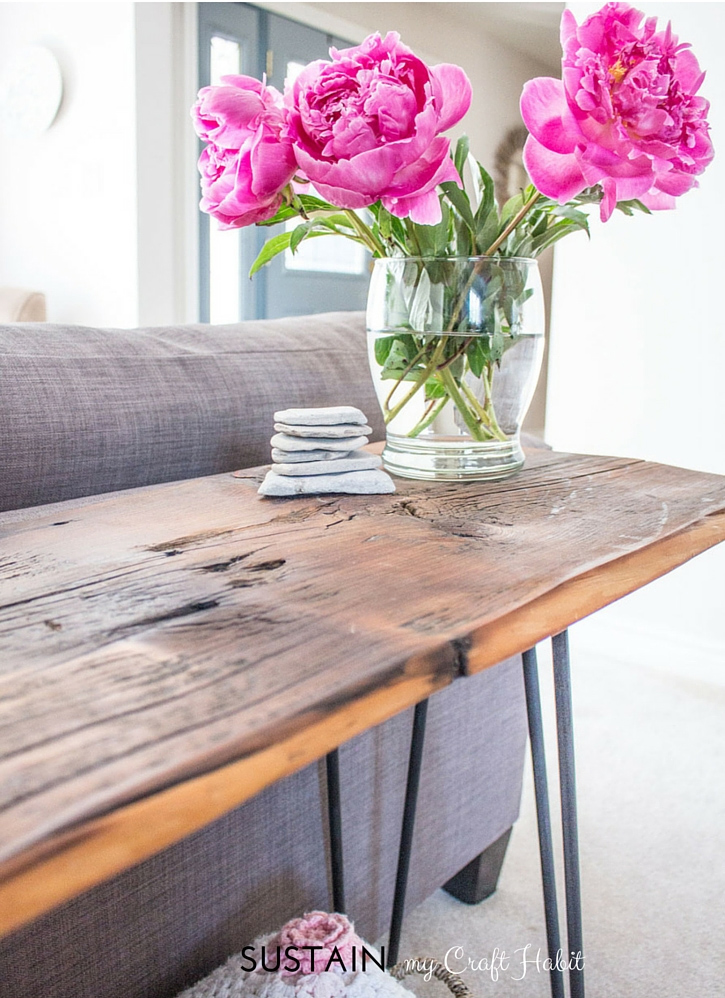 3. DIY World Map Desk – Pillarboxblue.com
The legs on this desk are in the Pantone colour of the year 2019 "living coral". They were a perfect choice for this custom-built desk, wooden legs would have just looked too chunky in that space.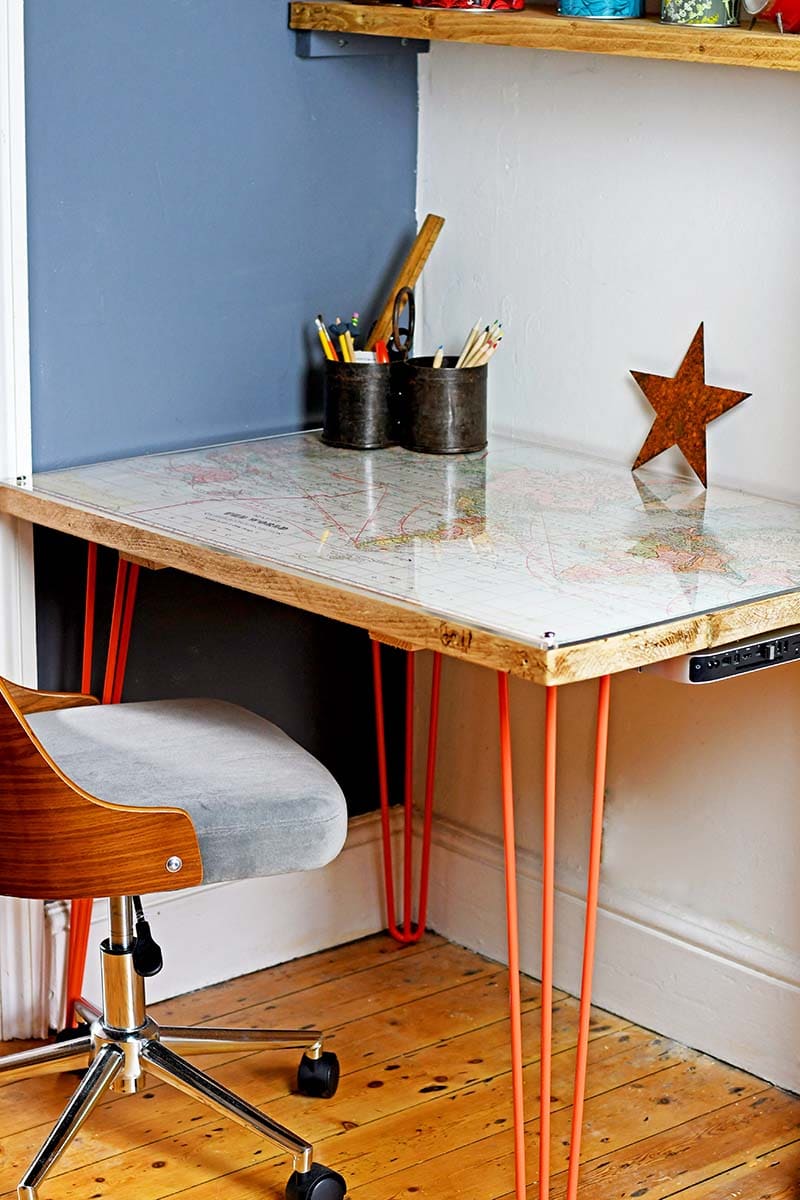 4. DIY Coffee table using a salvaged shutter – Farmhouse Made
Love the size of this unique coffee table, nice and big! A great hairpin leg DIY furniture idea.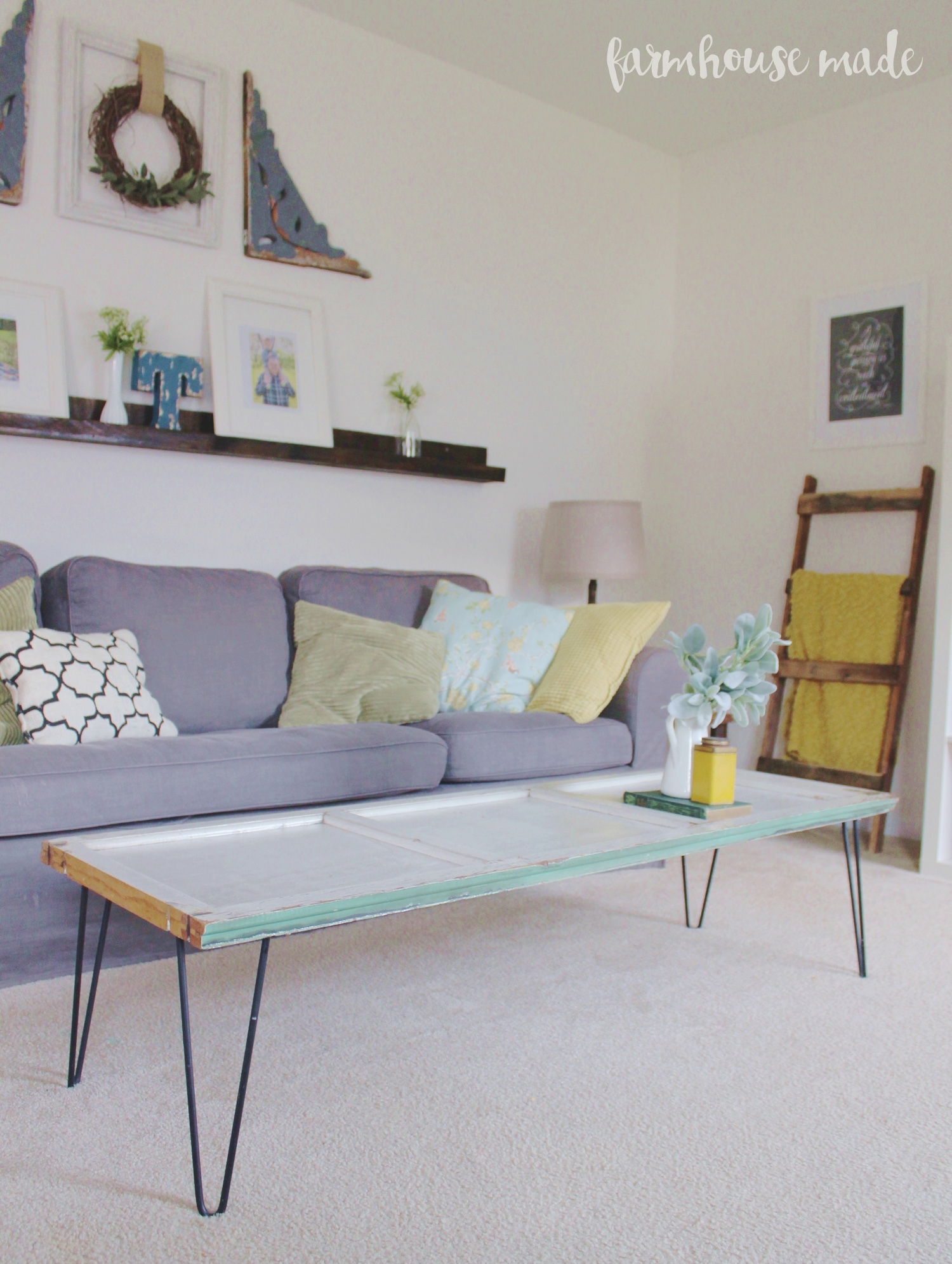 5. DIY Nightstand from an old wine crate – Pillarboxblue
My hairpin leg DIY I did for my son's bedroom. This nightstand has 16″ hairpin legs.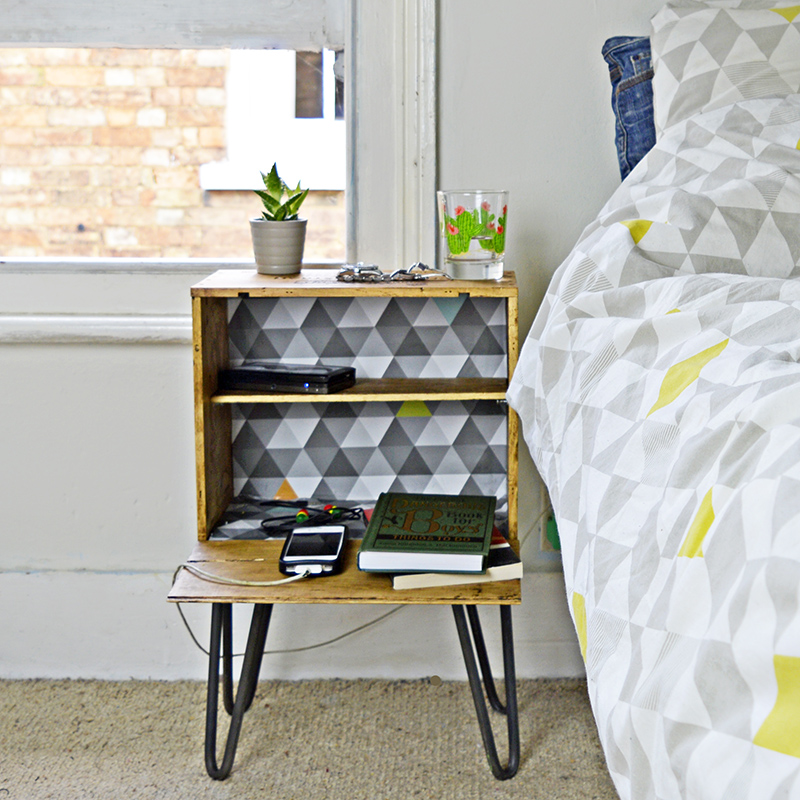 6. Skateboard Table – Fubiz
There isn't a tutorial for this, but it isn't difficult you just stick some hairpin legs on the a skateboard. This has given me an idea for a couple of old snowboards I have in the loft.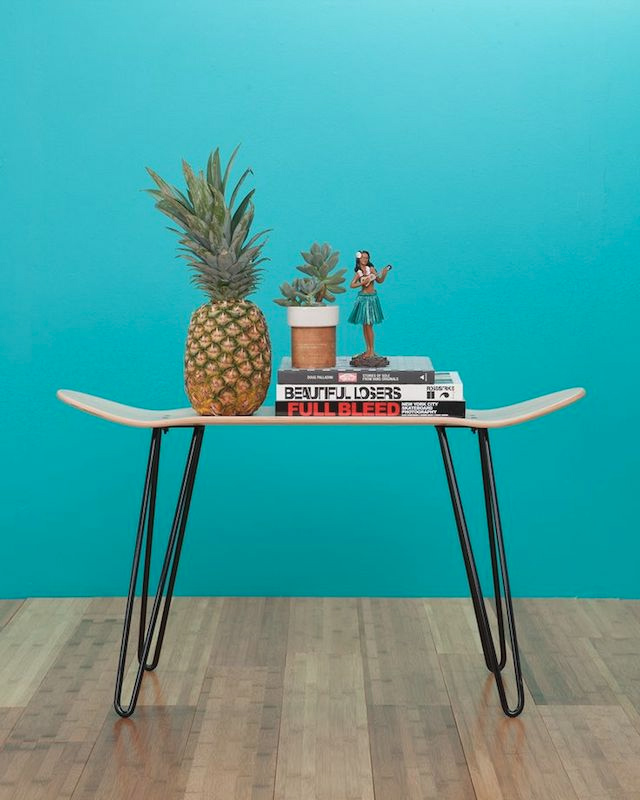 7. DIY Tree Slice Hairpin Table – Burkatron
I think this is a gorgeous idea, turning a tree slice into a side table.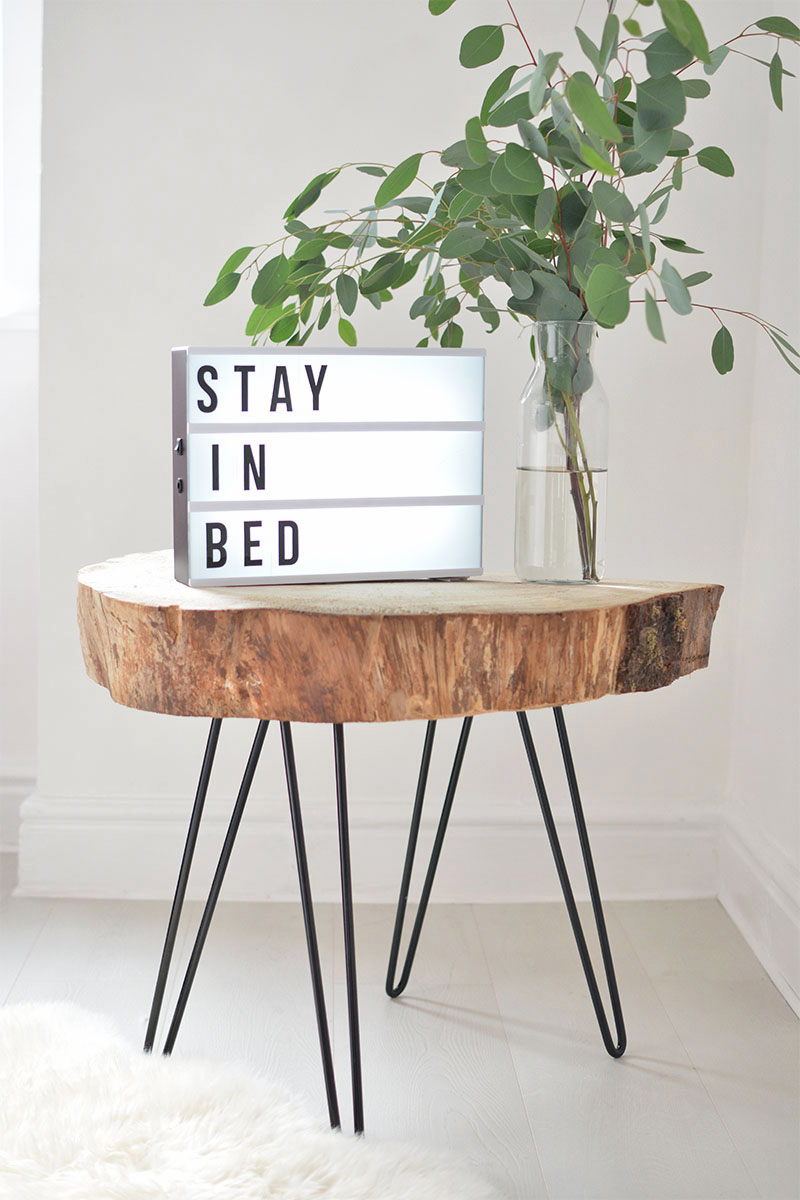 8.DIY Tufted Leather Bench with Custom Hairpin Legs – Little House of Four.
Not only did Katie make a stylish upholstered bench but she also made her own hairpin legs. That's some great DIY skills.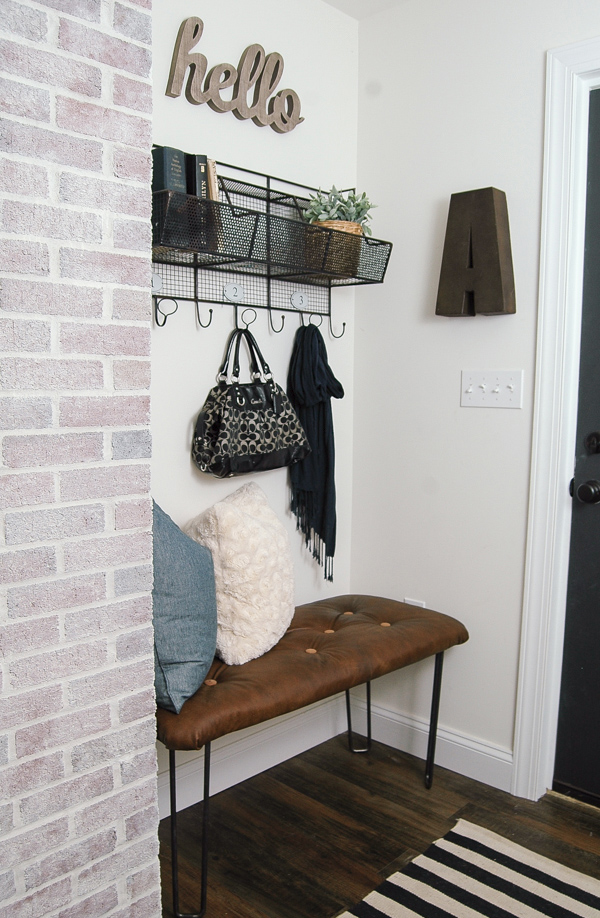 9. Hairpin Make-Up Vanity – Pneumatic Addict
This lovely make-up vanity dresser comes complete with plans.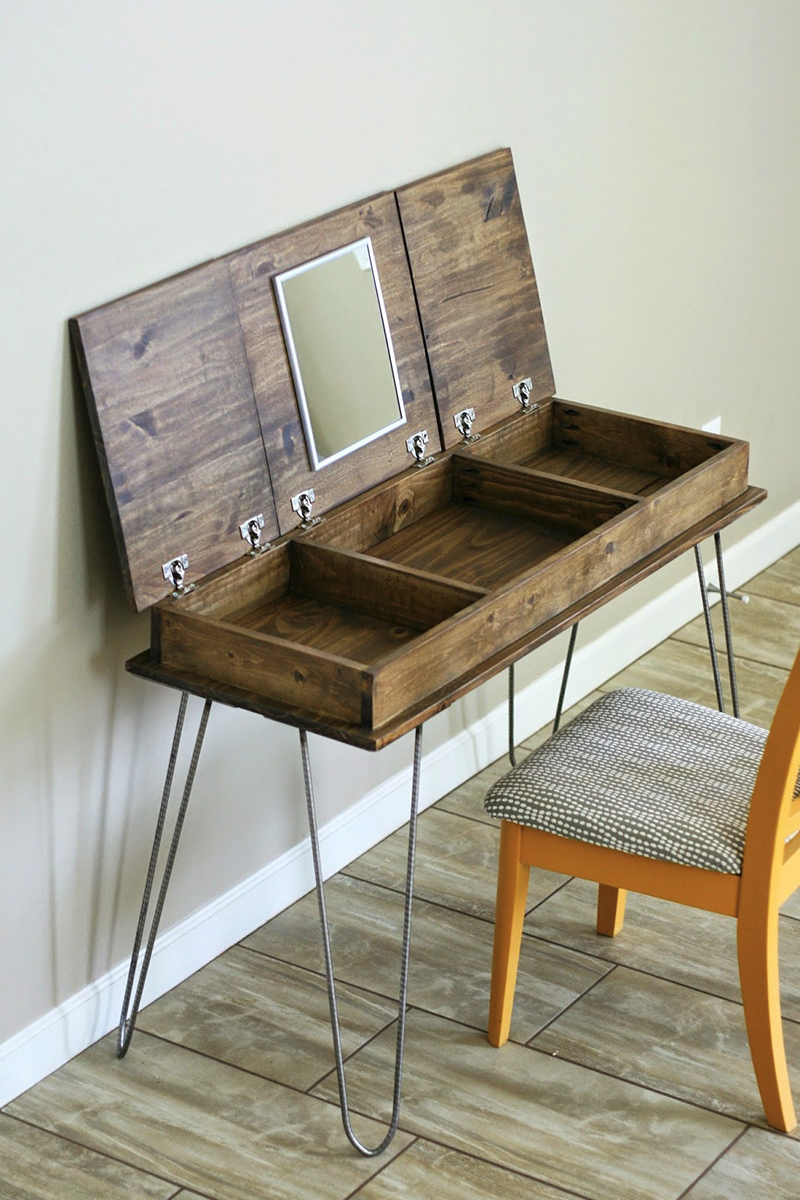 10. Hairpin leg bed – Urban Outfitters
I know this isn't a DIY but I think this bed from Urban Outfitters looks great with the hairpin legs. I'm sure you could easily make one out of pallets.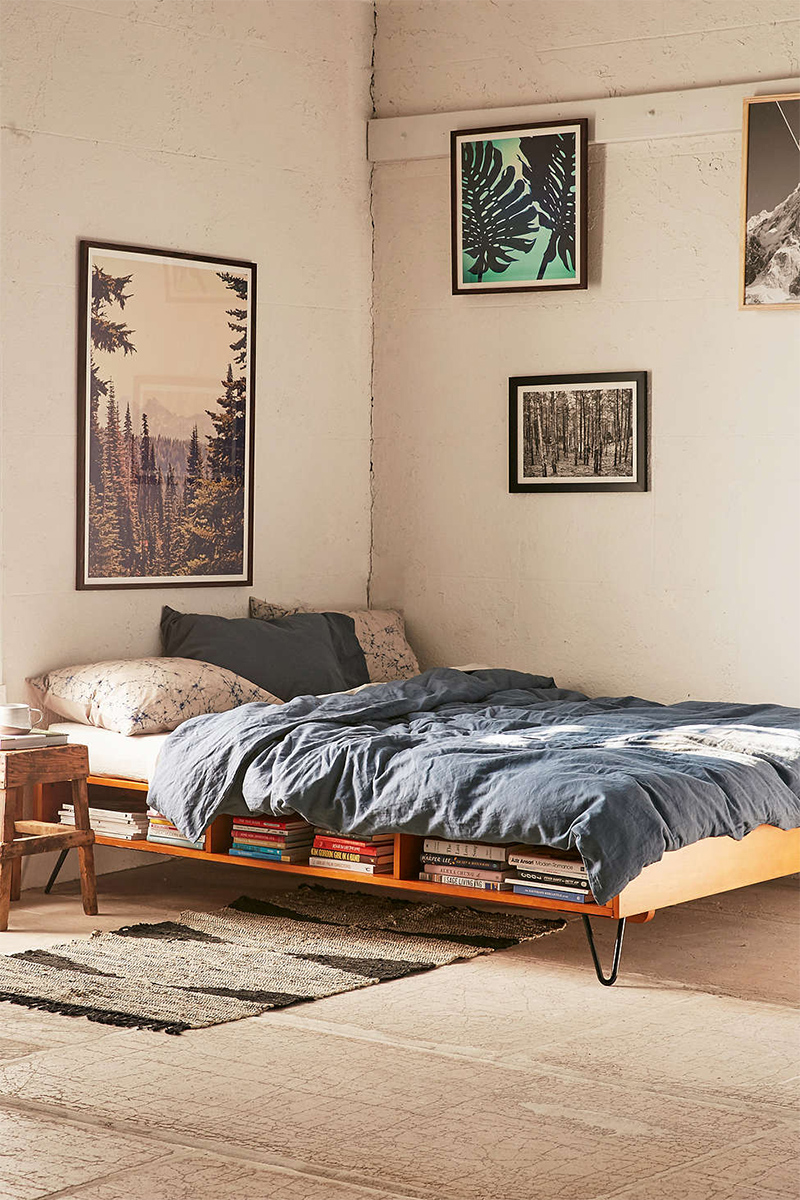 11. Diy Card Catalog Credenza – Laura Wifler
Laura has done a stunning job with this hairpin legs DIY with a card catalog.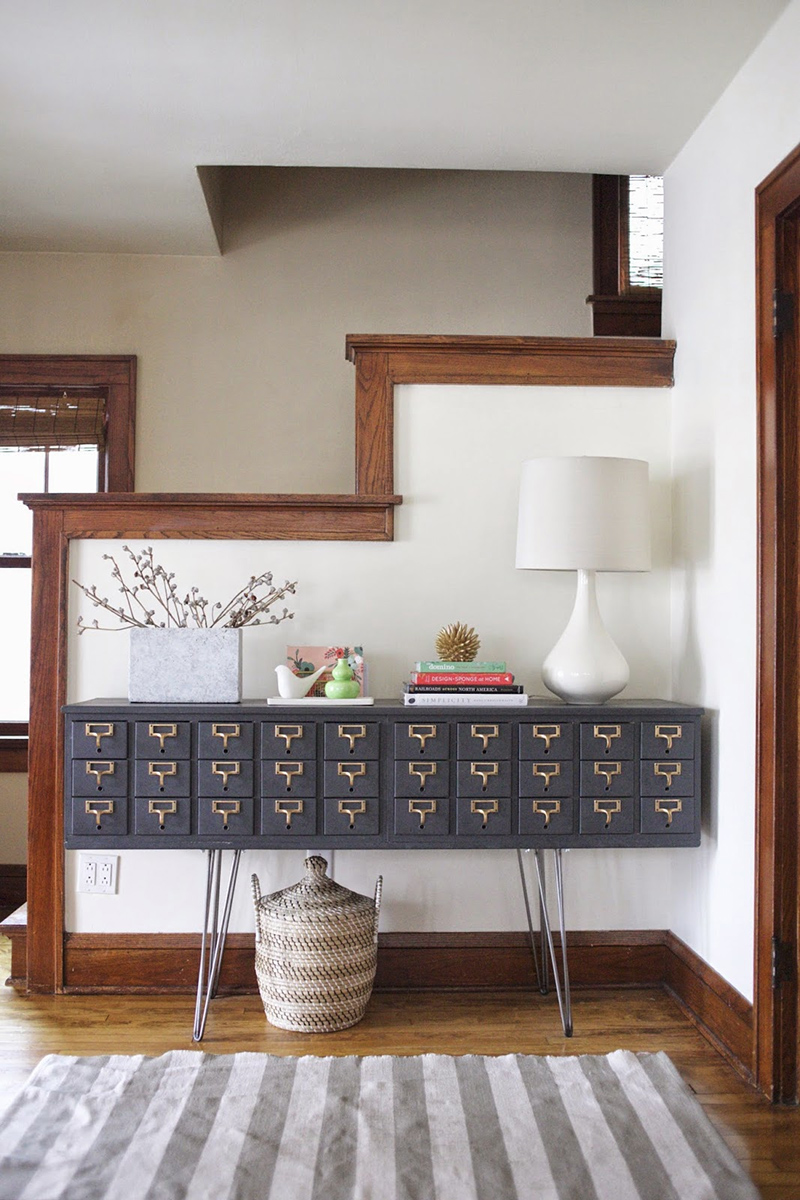 12. Pallet Coffee Table – Upcycle That
Another coffee table but a simple one anyone can do with an old pallet.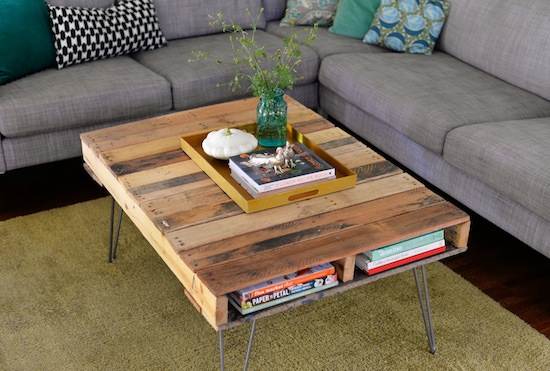 13. DIY Footstool – Pillarboxblue
How to make a really easy footstool using hairpin legs. I think the denim upholstery goes really well with the industrial look of the hairpin legs.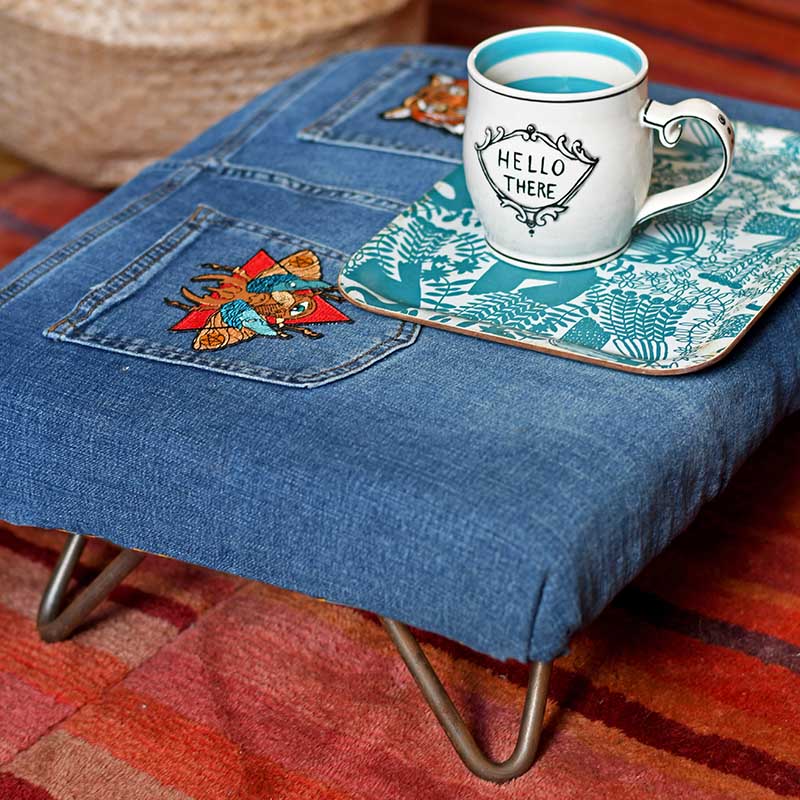 I love them all, but I will dig that old snowboard out of the loft and put some legs on it. Also, I'll be on the lookout for an old card catalog. Which ones are your favourites?
If you liked this post you might want to check out these other DIY furniture ideas.
The Best Ways To Repurpose Old Crates