IKEA lamp hacks: Transformations of IKEA products can be fun and easy. I love nothing more than picking up something pretty ordinary from IKEA, taking it home, and revamping it into something cool and unique.
Lots of IKEA products are designed to be hacked. They are known for the entry-level style and come unvarnished and unfinished. For example their classic Moppe mini drawers and the Beckvam stool. It's amazing how a lick of paint or a bit of decoupage, a few tools, and creativity can transform these basics into cool and stylish decor pieces.
Other IKEA products are not such obvious candidates for a transformation, but that still doesn't stop us. Sometimes we want to make our own mass-produced product unique by updating it with our own twist.
IKEA lamps are great to revamp and upcycle. Many of them are very affordable and simply made. Which makes them fast, easy and cheap to upstyle. I have rounded up 15 of the best IKEA lighting hacks, they are all simple enough for you to make at home.
A few of these hacks involve taking an existing IKEA lamp and changing it in some way to make it unique. Other transformations involve taking other IKEA products such as baskets and turning them into lamps.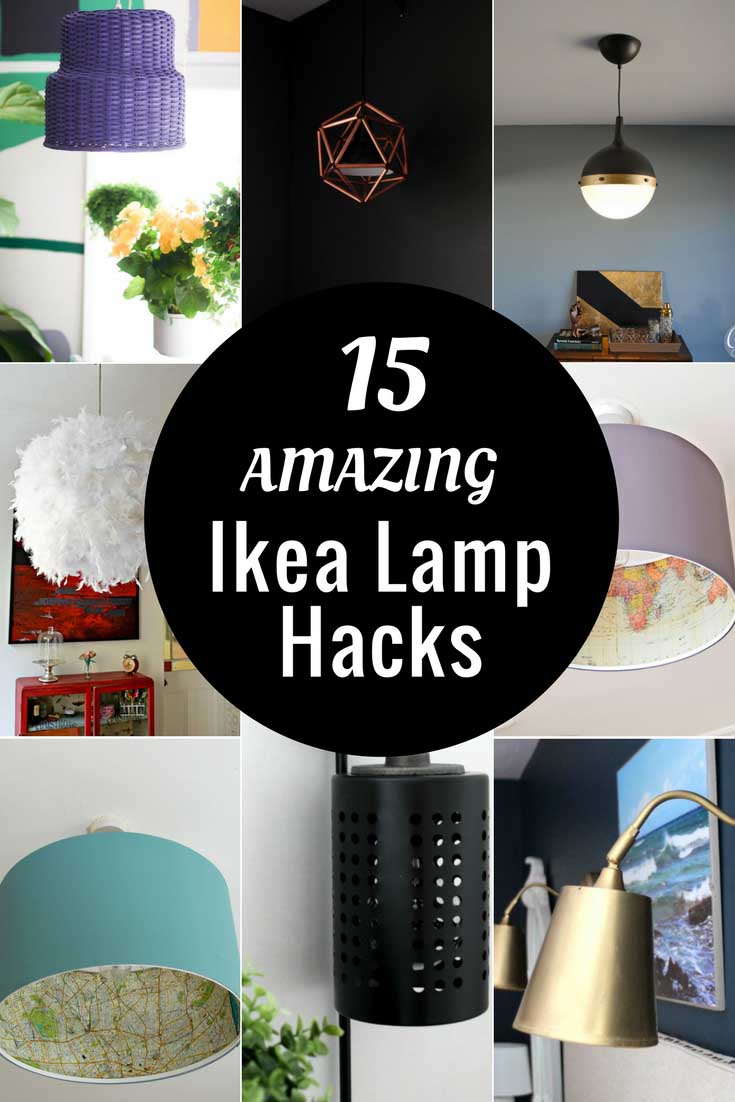 The Best IKEA Lamp Hacks to Make
I hope you have found inspiration from these IKEA upcycles. IKEA mirrors are another classic product to hack. I revamped and updated my mirror with tropical wallpaper to fit my decor.
If you liked these IKEA transformations, check out some other fabulous hacks and roundups. They are also featured under the letter I for IKEA in the A to Z of upcycling ideas.
My home is full of IKEA hacks many of which are listed below.