Originally, when I started making this nightstand caddy it was supposed to be an upcycled Father's day gift.
Then my middle son Elliot was home for the holiday and was curious about what I was making. When I explained that it was a nightstand organizer for a watch and pocket change he said could I make it for him instead.
As I had already had a lovely "E" (for Elliot) letterpress block in my collection, I changed my plans and made it for him instead. However, this repurposed nightstand organizer would still make a lovely Father's Day or Birthday gift, especially as its a personalized.
Also this nightstand caddy looks great on the DIY nightstand I made for him from an old wine crate.
How To Make A Personalized Upcycled Nightstand Organizer
The upcycled Fathers day gift is made from mainly scraps, so it costs almost nothing to make. It is also very simple and relatively quick to make.
A few years ago I used to print with a letterpress printer as a hobby. However, I found it a bit too time-consuming and I really needed a dedicated space for it.
So the hobby is on the back burner for now but I may return to it in a few years' time. That is why I have a rather large collection of wooden letterpress blocks.
I realize that you might not be lucky enough to have a selection of letterpress letter blocks to choose from for this upcycle. However, you can pick up individual letters at flea markets and on eBay for this DIY nightstand caddy.
There is a great tutorial on how to make your own faux letterpress printing blocks too, at Makeanddocrew.com.
This nightstand caddy is personalized in three ways. One with the letter block. Secondly, with the map covered tin can coin caddy. By using maps of places that are special to that person. Finally, this DIY Fathers day gift can be personalized by placing a photo of their children in the holder.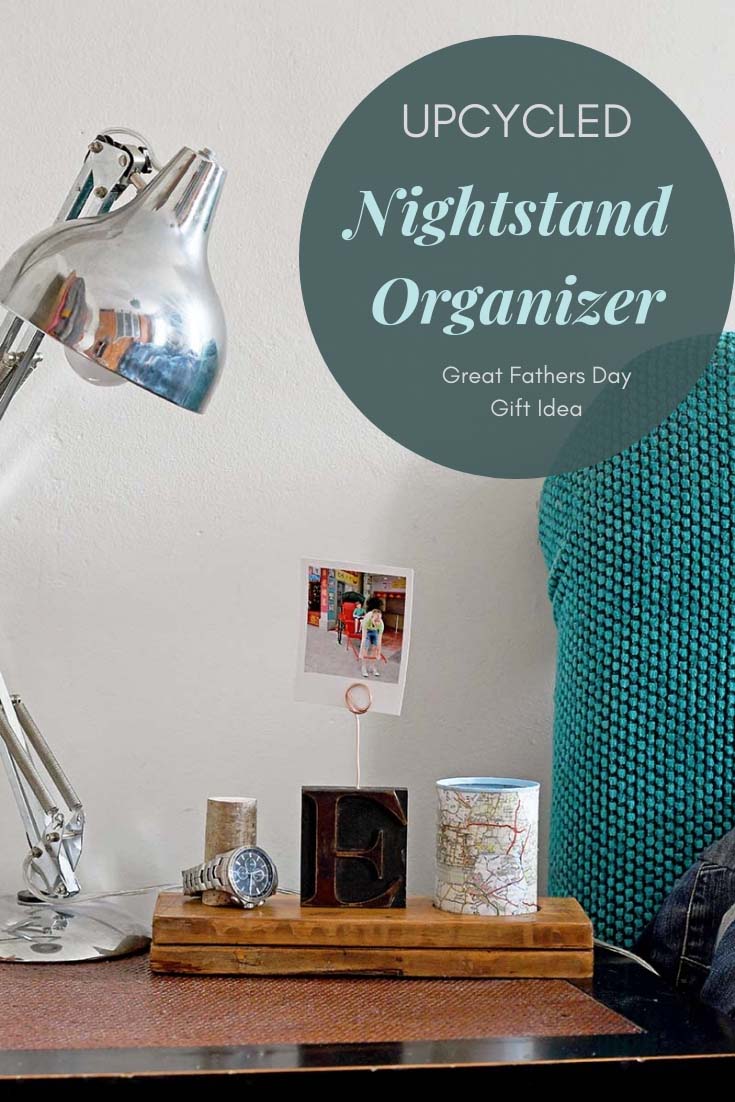 We're a participant in the Amazon Services LLC Associates Program, an affiliate advertising program designed to provide a means for us to earn fees by linking to Amazon.com and affiliated sites. As an Amazon Associate, I earn from qualifying purchases.
What you need to make a personalized nightstand caddy
Two pieces of scrap wood approximately 30 cm long, 12 cm wide and 1.5 cm thick. The measurements don't need to exact. I used an old pine floorboard which was 12 cm wide and 1.5 cm thick. All I had to do was saw 2 x 30 cm lengths. Pallet wood would also work well with this DIY nightstand organizer.
Wooden letterpress block in the initial of whom this DIY Fathers day gift is for.
Small piece of copper craft wire
A piece of a thick branch about 6 cm high
Sander and dark wood wax
Electric drill with saw cutter the width of the tin can (optional)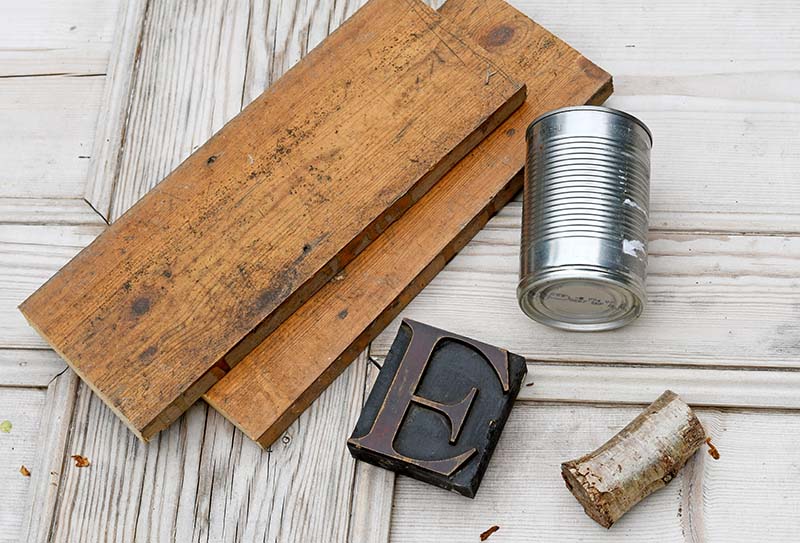 What's needed for Map Coin Caddy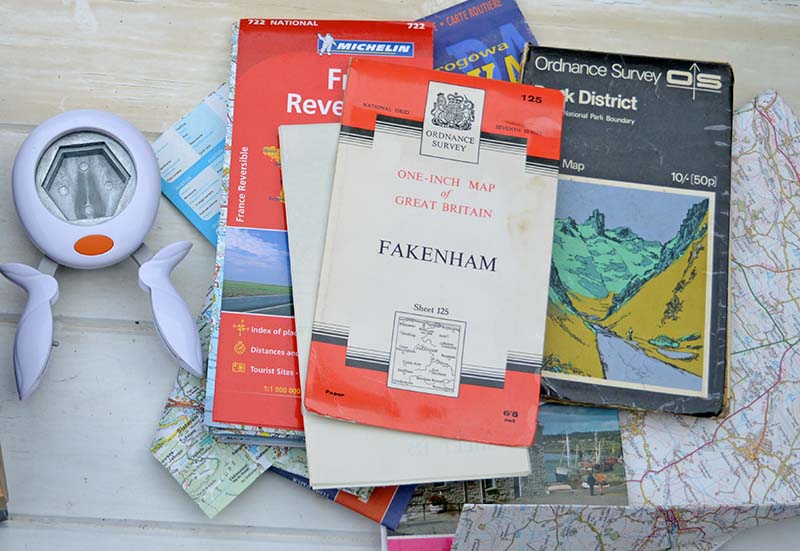 How To Make A Personalized Nightstand Organizer
1. I made the base of the nightstand organizer in a fairly similar way to the glass bud vases holder. The first thing I did was make the holder for all three elements of the nightstand caddy (watch holder, photo holder, and coin pot). Using a drill saw I cut a hole in one of the pieces of floorboard wide enough to fit a tin can coin pot.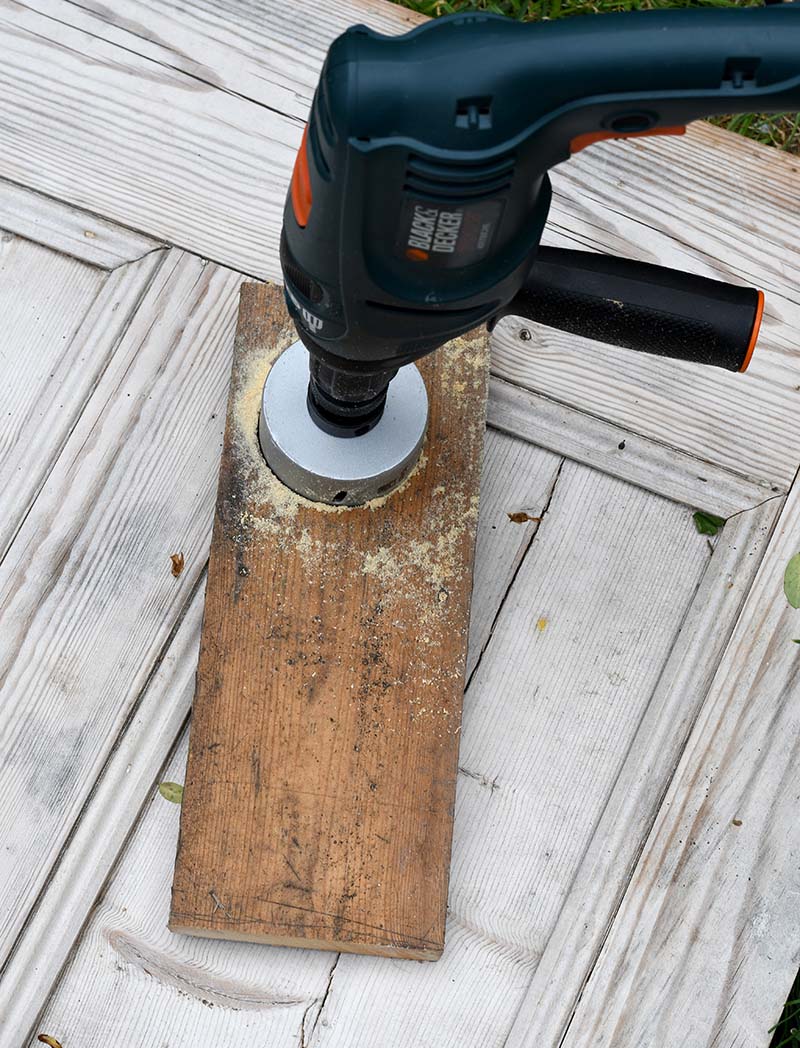 2. Next, using wood glue and grip tape I glued the two pieces of wood together. I left this overnight so that the glue had plenty of time to dry. Once dried I removed the gripper tape and sanded the wood.
When sanding I paid special attention to the corners and edges. I sanded them so that they were nice and curved and not sharp. Once sanded I applied a dark wood wax to the nightstand organizer base.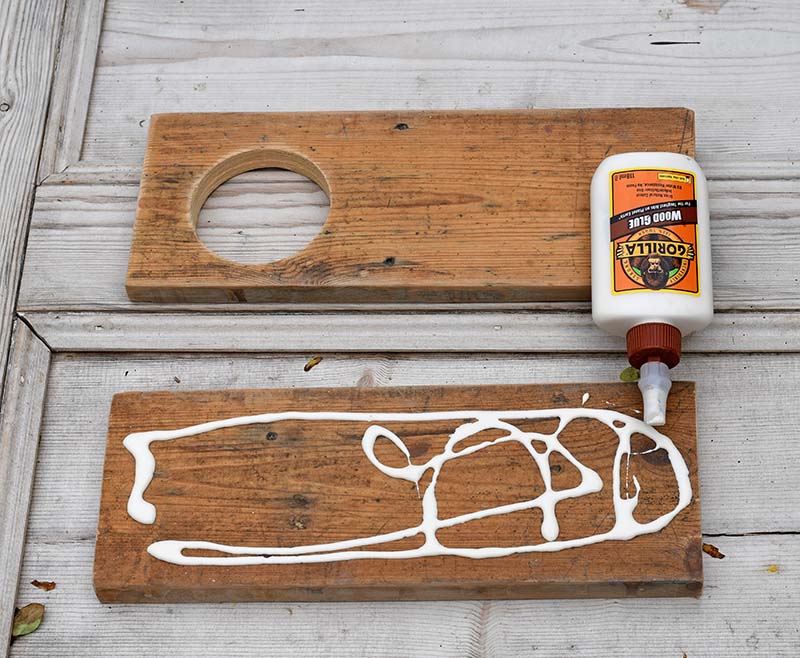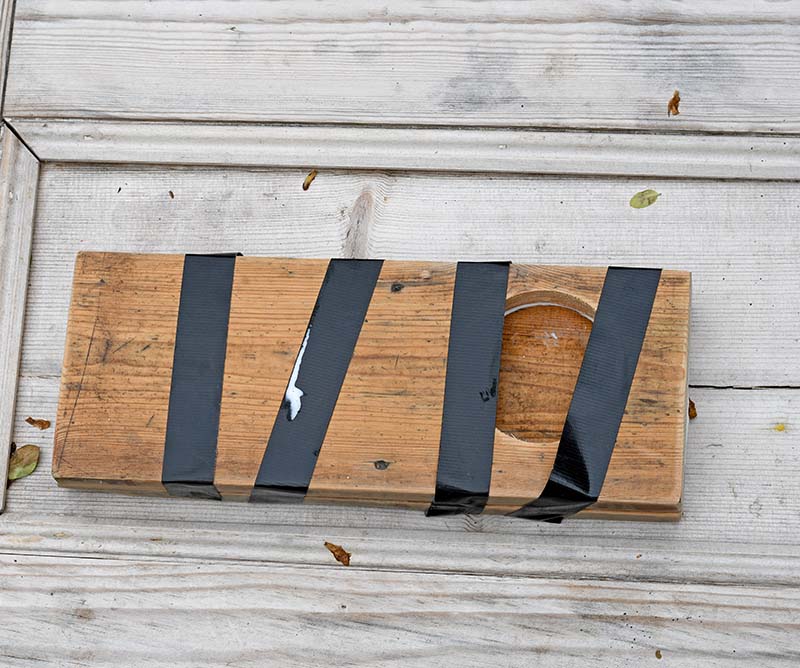 3. Next I turned the wooden letterpress block into a photo holder. Firstly, I made a small spring photo holder out of copper wire. I then drilled a small hole into the top of the wooden block. The end of the wire was then glued into this hole.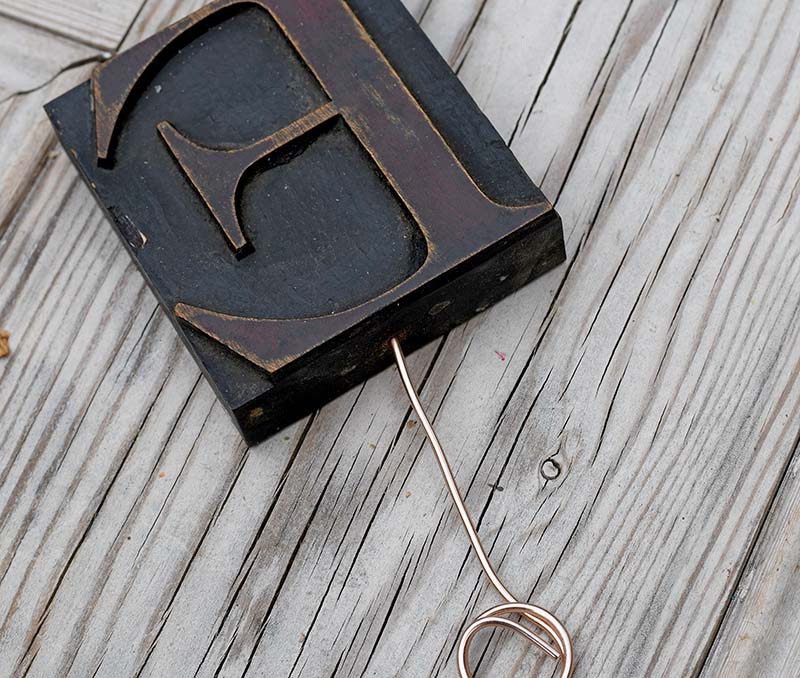 4. Next, this letterpress photo holder and the branch watch holder were glued to the nightstand caddy base. I used contact adhesive glue to do this.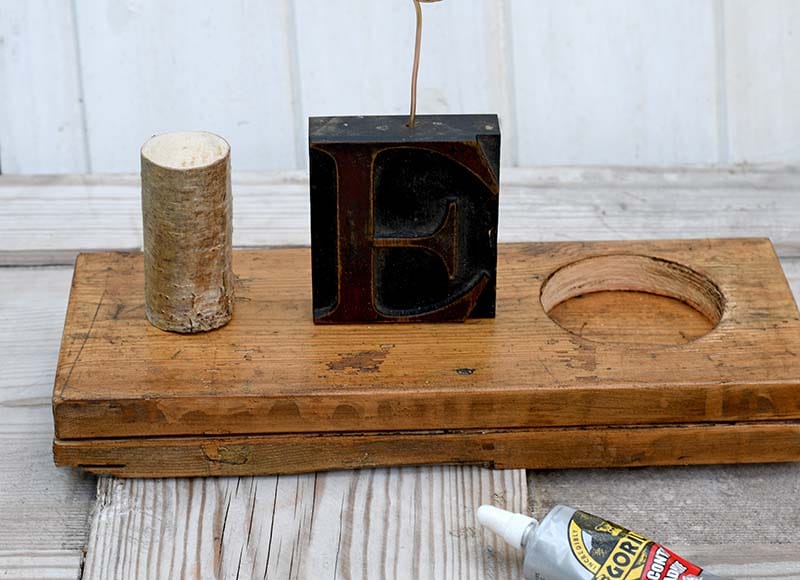 How To Make The Map Coin Pot
5. I used a tin can to make the map coin pot for the nightstand organizer. The first thing I did was to spray paint the tin can inside and out blue. Then, using a hexagon paper punch I cut out hexagon paper shapes from the old maps.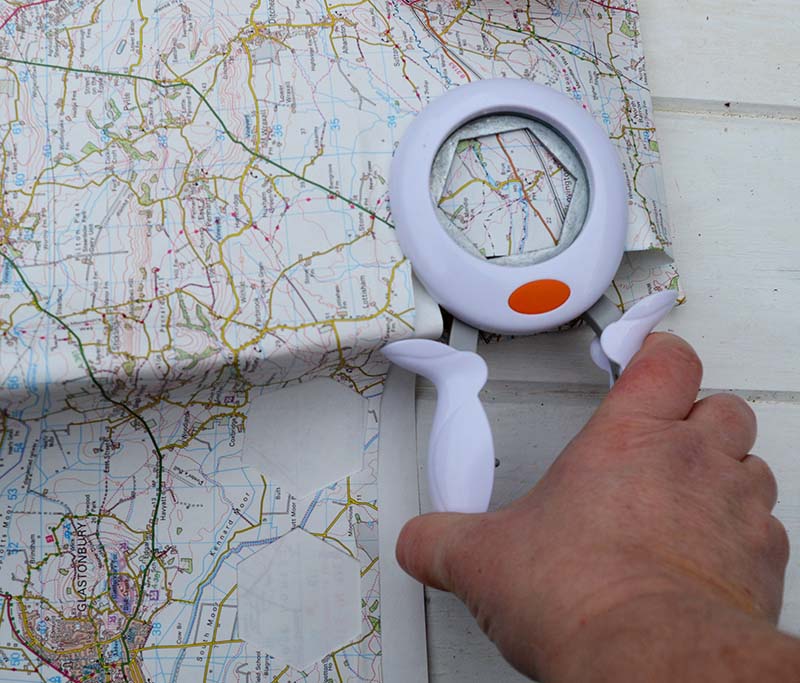 6. The reason I used hexagon map shaped pieces, was because it was a good way to decoupage the tin can with a variety of places from different maps. The map pot I made for Elliot had map snippets from lots of his favourite places.
Each hexagon was decoupaged onto the tin can using Mod Podge. A layer of Mod Podge was then applied to the top of the maps as a sealer and varnish.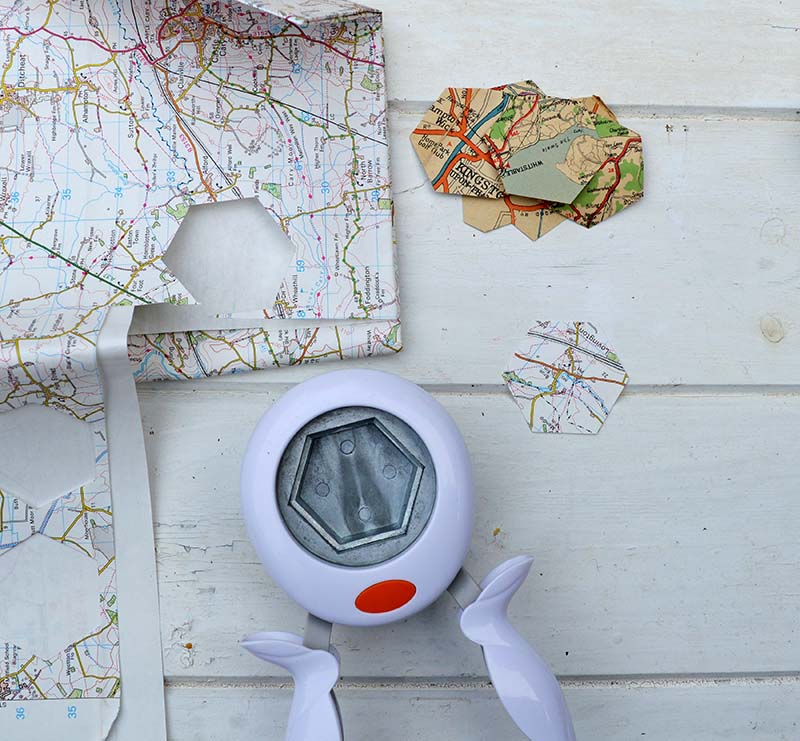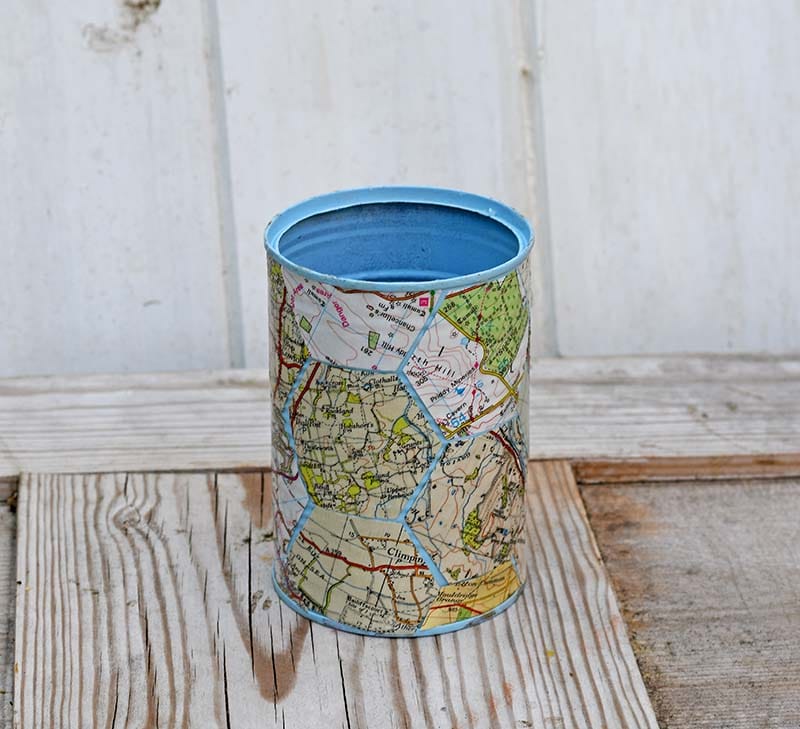 7. Finally, all that is left to do to complete this DIY Fathers day gift, is to place the map tin can coin pot in the pre-cut hole in the base of the nightstand caddy. Then, chose a family picture for the photo holder.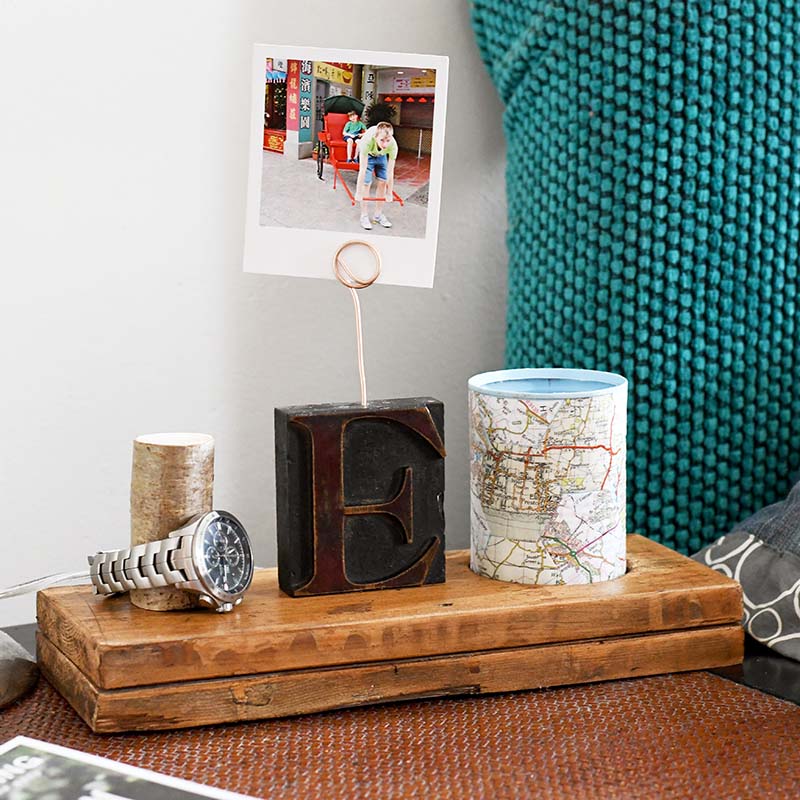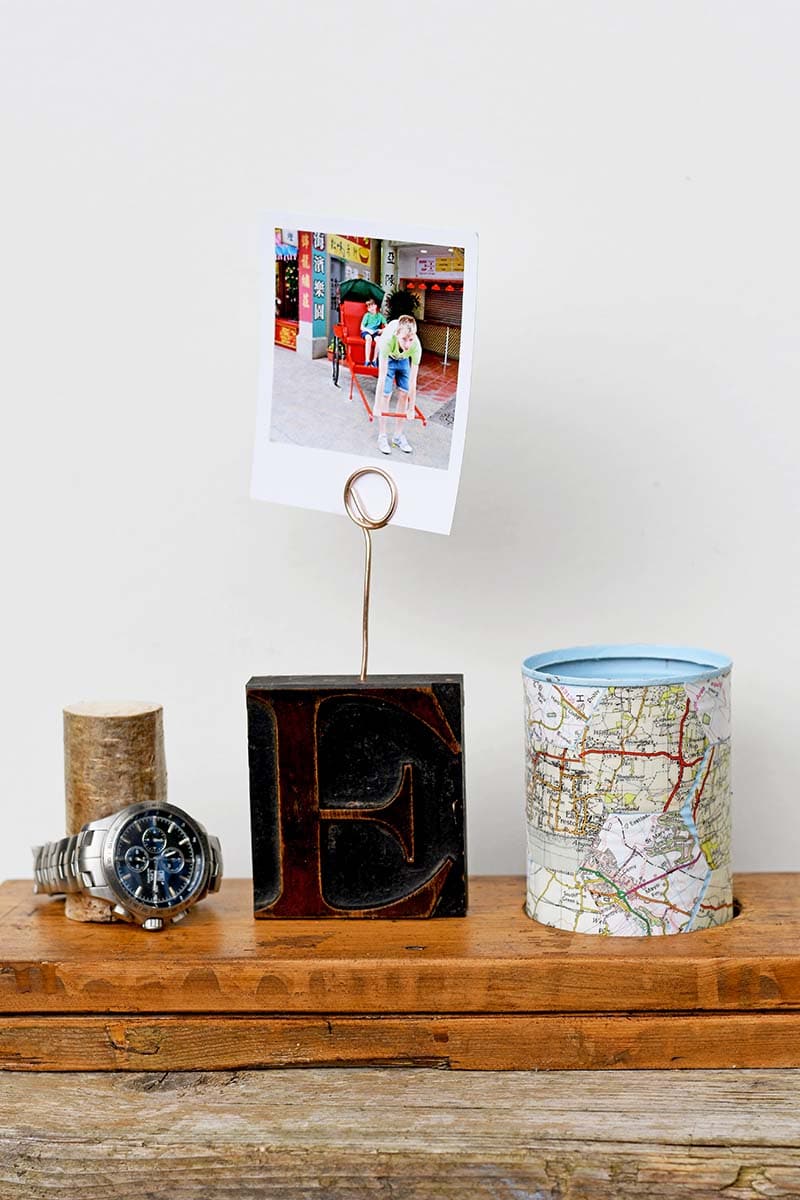 I have lots of other ideas for upcycled Father's Day gifts on Pillarboxblue. If you're looking for more bedside organization ideas there are the personalized map decoupaged glass tray or the unique map mason jar banks.
Maps also feature with my personalized map rock keychains or just some simple repurposed wood map ornaments.
If you are looking for something more challenging that would look great in a den there is a DIY personalized nifty denim ottoman or even a denim world map floor cushion. A custom DIY lightbox sign would also look great in the den.
For younger kids, they could make their dad a simple but fun lego Minifigure photo frame. There are many more map themed gift ideas here.
For more woodworking project ideas visit DIYideacenter.com.