Brilliant Ideas for the Best Tin Can Planters
I love to keep old tin cans and repurpose them and upcycle them into the best tin can planters!.

My kitchen window sill is adorned with planters. Ideally, they would be full of fresh herbs to cook with. However, I'm a herb killer! As I'm rubbish at remembering to water them even when they are next to the sink. Therefore, to avoid that ugly wilted herb look I have more resilient cacti and succulents in my kitchen window. And who doesn't love a succulent or cacti?

These gorgeous plants sit in lovely tin can planters, which I think are very apt for a kitchen.

I have to admit that I'm swayed by great packaging, I often buy things just because I like the box it comes in (shameful!). The simple tin can must be one of the best packaging designs. Not only are they fit for purpose, but with all that steel and ridges they just ooze industrial chic.

Naked tin cans look awesome as planters especially if you like that rustic farmhouse look. However, it doesn't take much to jazz them up a bit if you are going for an alternative interior look.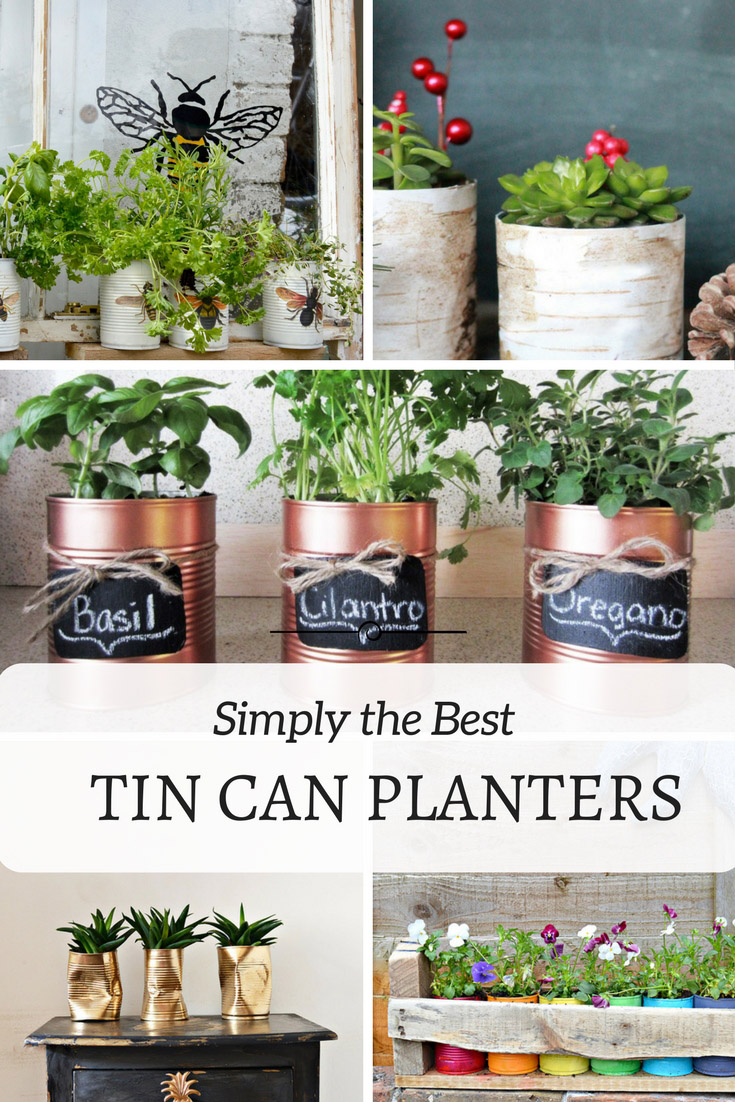 Here are some of the best tin can planters.

1. Colourful Tin Can Planters – Pillarboxblue

This just screams summer with that bright rainbow of colours. The pallet trough is really handy too!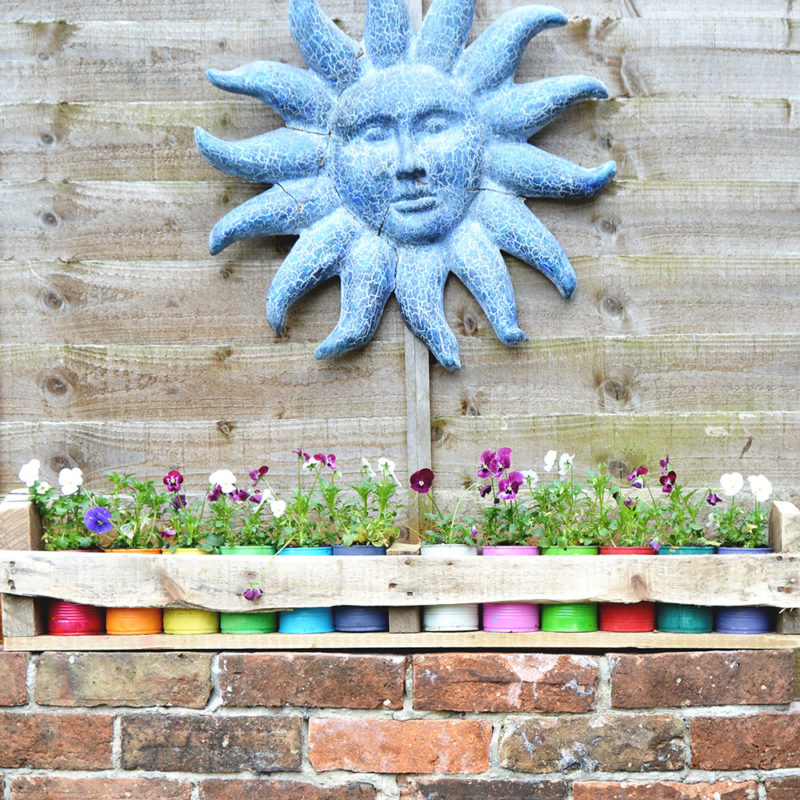 2.Copper Tin Planters – Home Oh My

Spray a tin can with copper paint and all of sudden it goes from rustic to glam, it's amazing! I love the touch of the chalkboard labels too.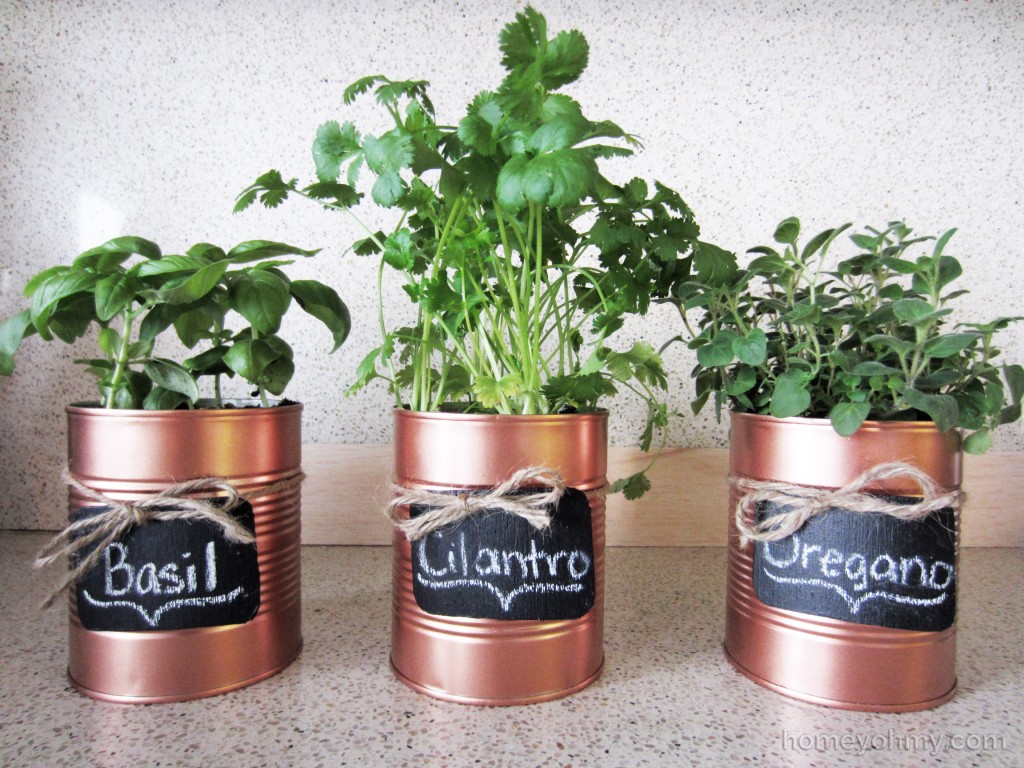 3. Upcycled Window Herb Planter – Pillarboxblue

Now these tin cans have been decoupaged with vintage insect graphics for a lovely retro science vibe.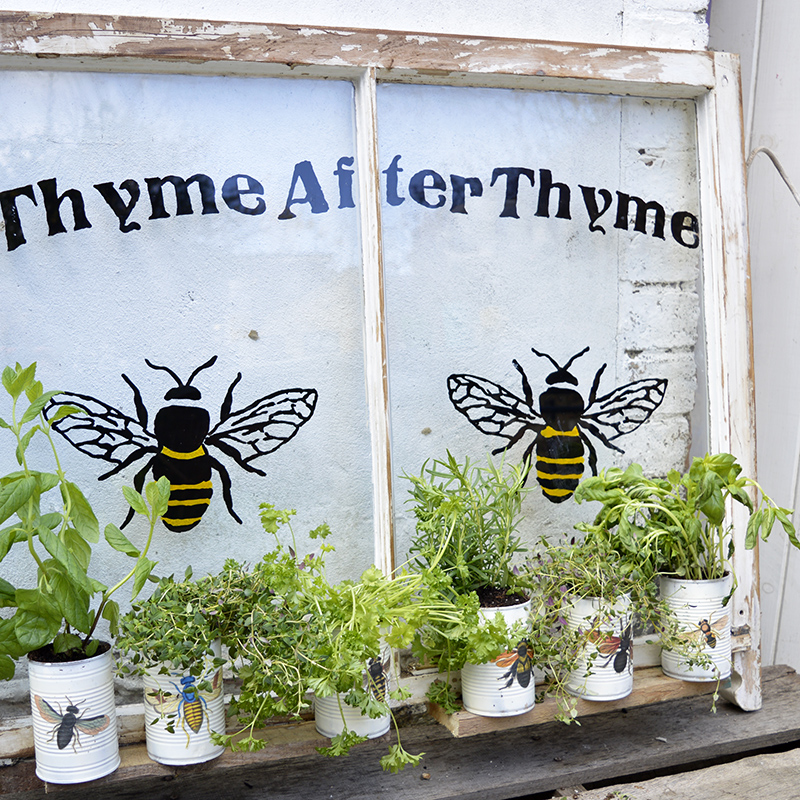 4. Crushed tin can diy planters – Pillarboxblue

How about changing the shape of the tin cans to that cruched bad look. Then add a bit of glam with some gold chrome spray paint.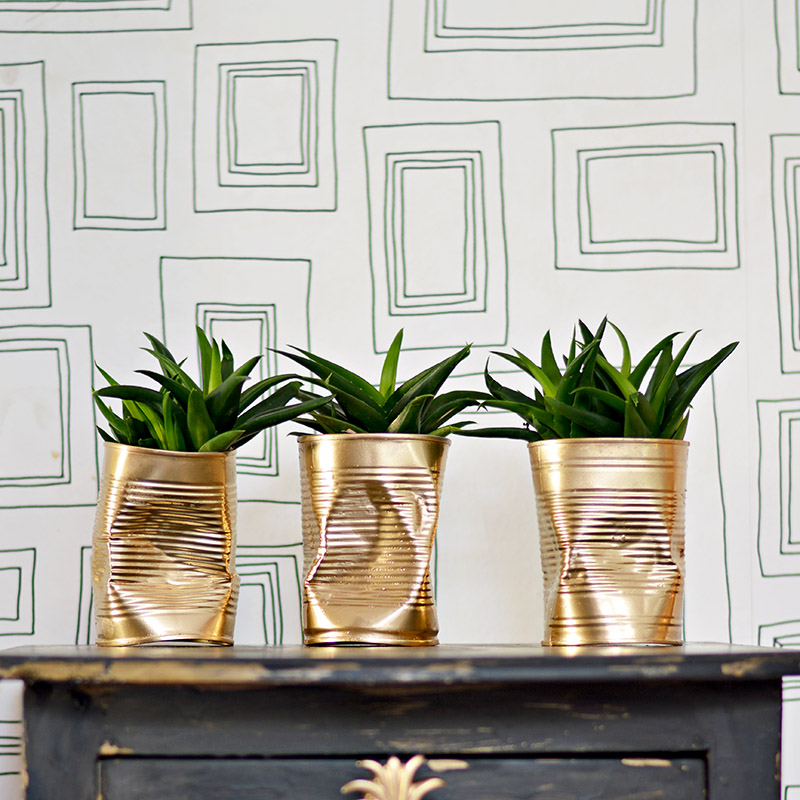 5. Birchwood Tin Can Planters – Lollyjane

These look rustic and stylish at the same time. You wouldn't even know they were tin cans to start with.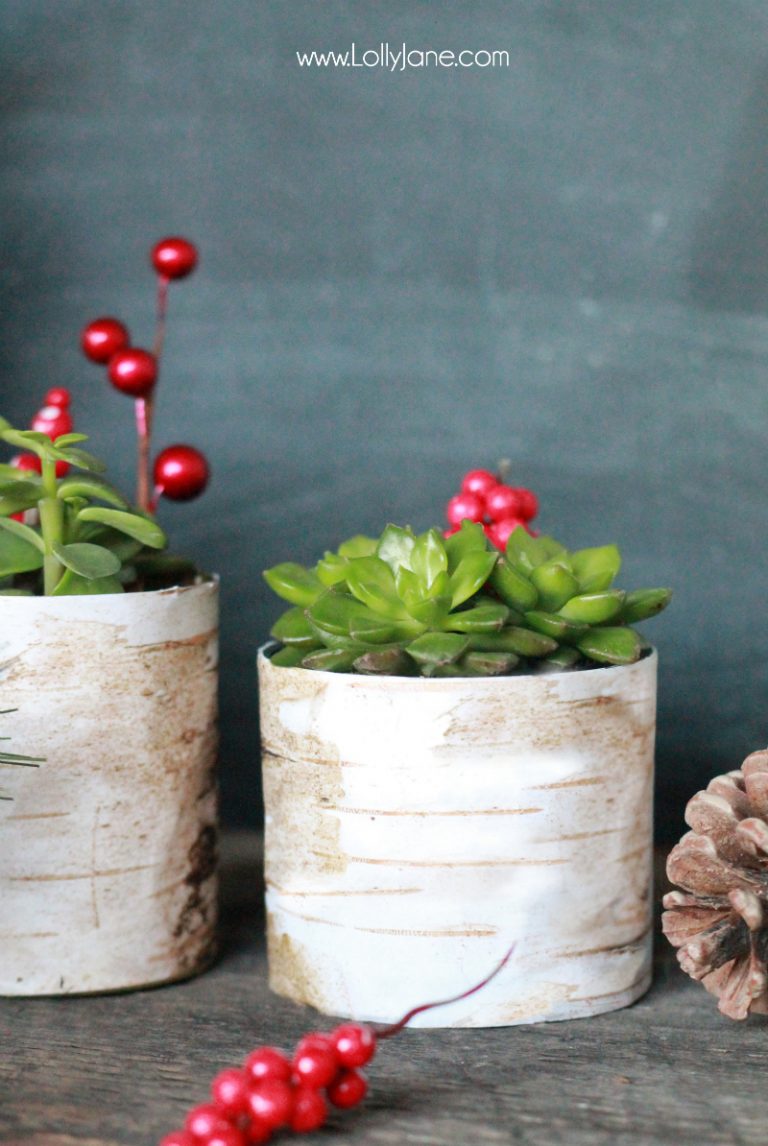 6. Recycled Jean planters – Pillarboxblue

One of my favourite things to repurpose are old jeans, so I got super excited when I could combine them with denim. And make these gorgeous planters.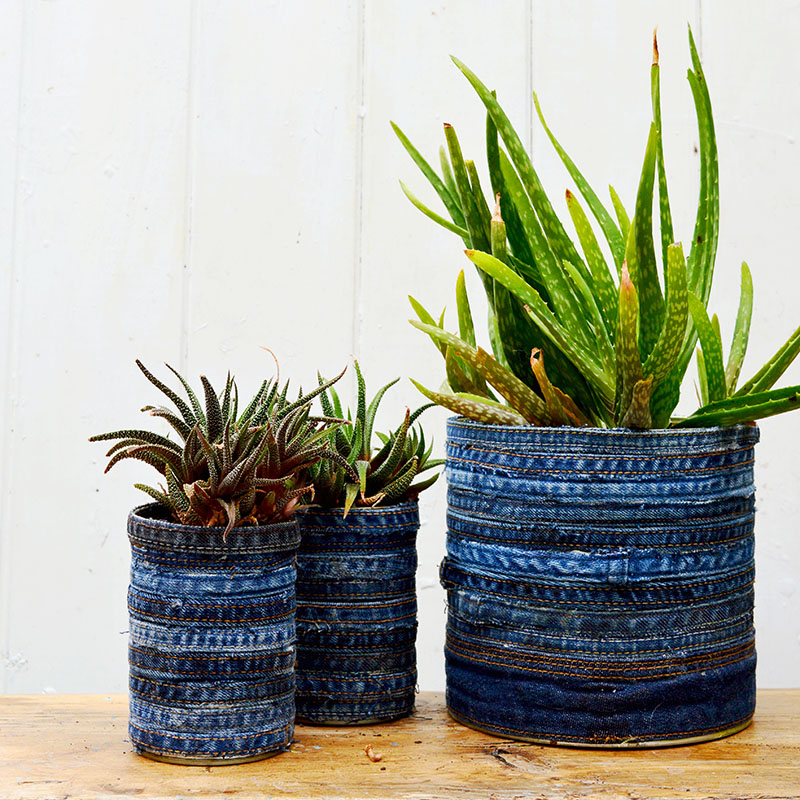 7. Marimekko Decorative Tin Can Planters – Pillarboxblue

This riot of colour brightens up my garden even on the dullest of days.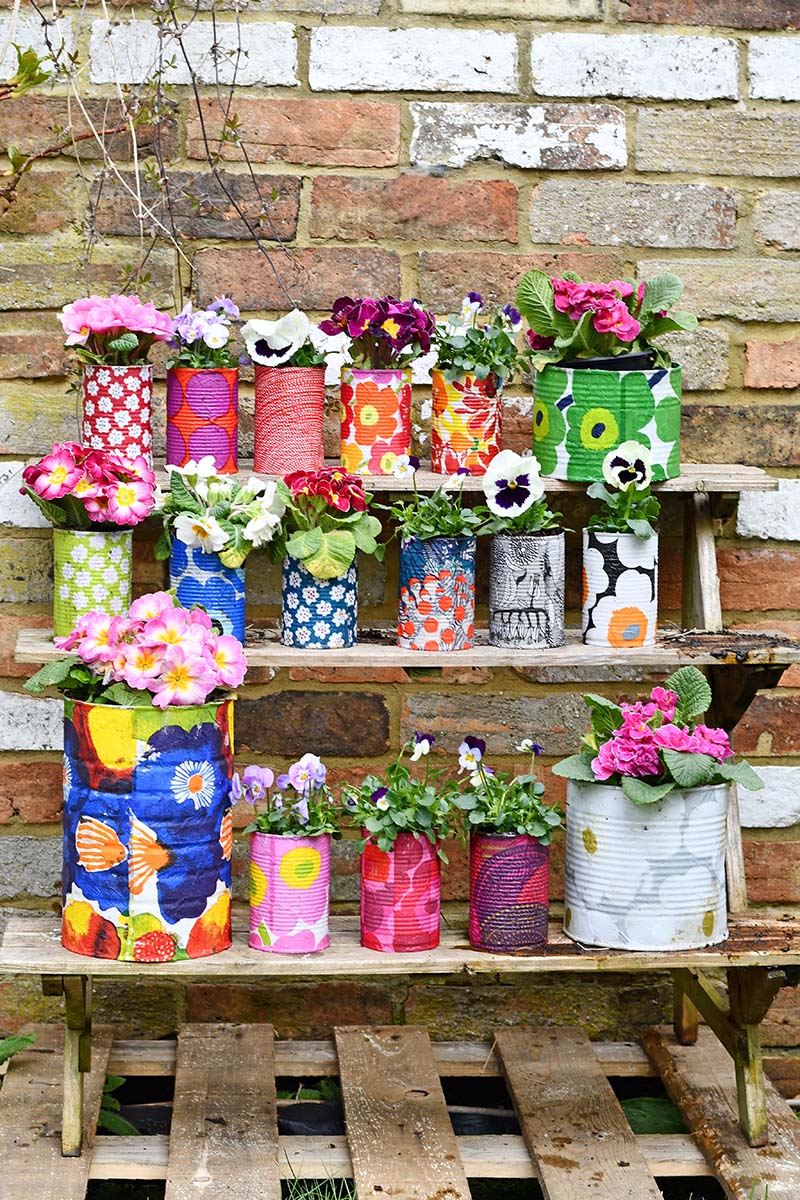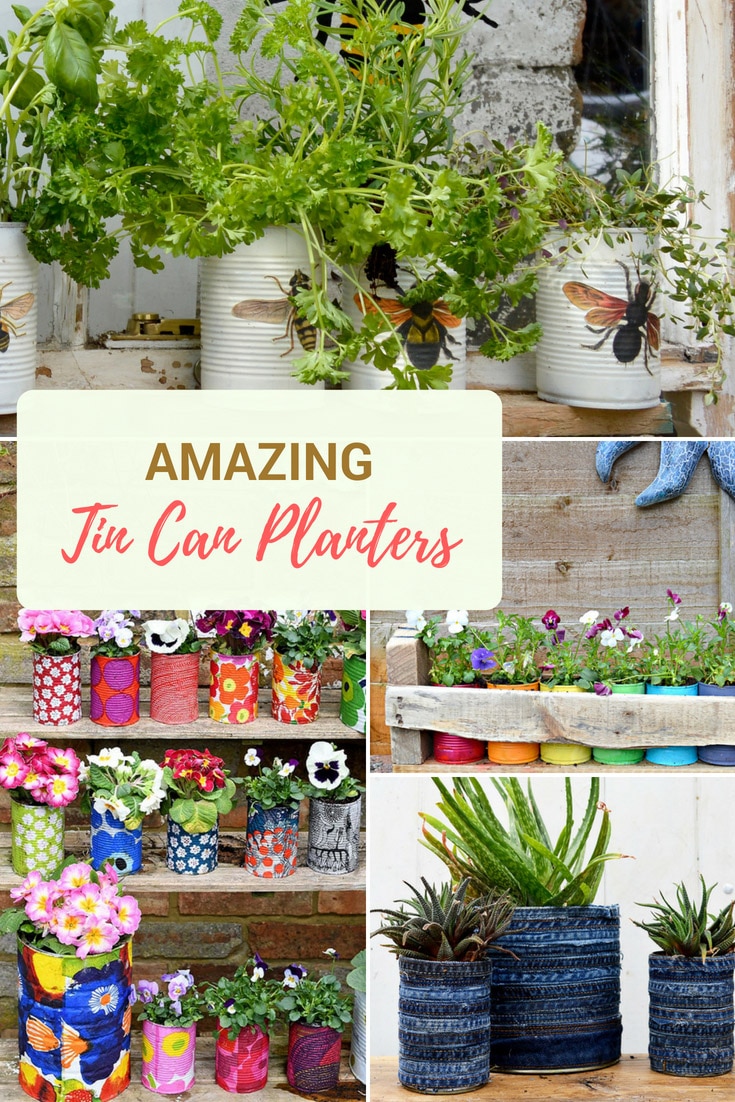 Which one is your favourite of the best tin can planters?
I think that the Marimekko ones are my favourite, then again I have a thing about Marimekko.

Tin cans can be upcycled into other things besides planters, such as caddies and I even made an upcycled advent calender using tin cans. I have even done my own copper tin can diy in the past with my stylish copper and denim craft caddy.