Inside: Ideas for upcycling existing vases or transforming other objects into an upcycled vase.
I love to decorate my home with flowers; it's a great way to bring colour and nature into any space. In spring, there are bunches of tulips and daffodils. But I have lots of faux flowers made from fabric and paper that I display all year round.
So I'm always on the hunt for new vases. Sometimes I will repurpose another object, such as an empty bottle or jar, into a vase. Another time I'll transform an existing vase to fit my decor.
Charity/thrift stores are full of cheap old ugly vases that can be repurposed into something unique, with just a little imagination. No need to spend money on expensive designer vases when you can easily create a knock-off version with a thrift store vase. In the list below you'll find a couple of good Anthropologie style knock-offs.
Upcycling vases is a fun and practical way to reduce waste, save money, and express creativity. Here are 35 clever and unique ways to make upcycled vases you want in your home.
A collection of upcycled vases made from either repurposed existing vases or objects that once had another purpose, such as bottles, jars, and even a football!
Many upcycles are very straightforward and involve just a bit of clever painting. Others use creative techniques such as paper mache, decoupage and plastering.
Pin for later!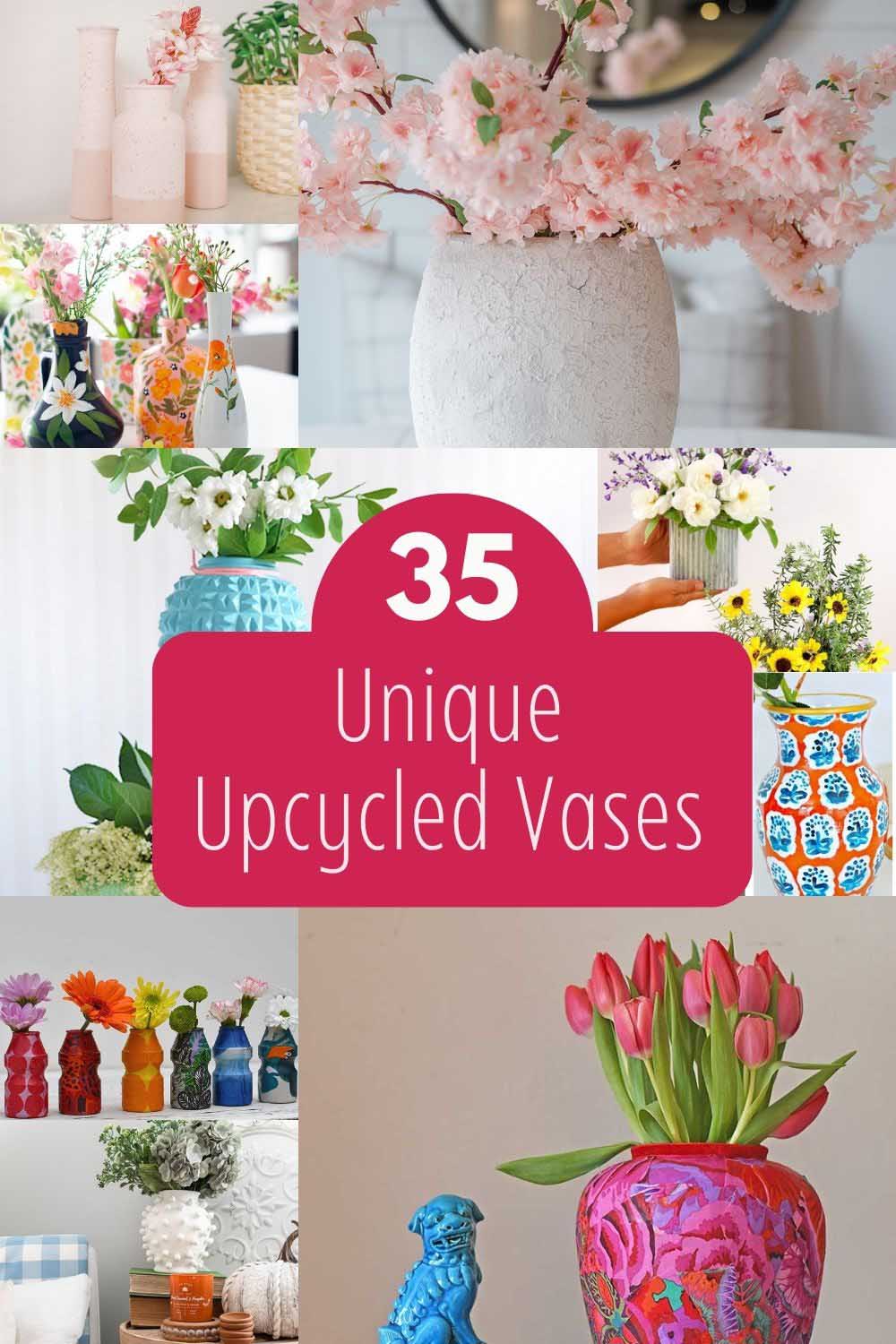 Other Upcycling Ideas
Many everyday objects can also be upcycled into planters using similar techniques. Check out these upcycled tin can planter ideas. A set of tin cans have even been repurposed into precious Oriental Ming vases.
You'll find a comprehensive A to Z of clever upcycling ideas for the home here.