I wear denim jeans almost every day, and I like to upcycle my old jeans to make decorations for my home. Like with this DIY denim bunny decoration.
I have different upcycled denim crafts for different seasons, from Christmas to Valentine's to Spring and Summer. These denim bunnies are a fun spring decoration for the mantle. They look great next to my pompom jean flowers.
Typical of many denim crafts, this one is easy and involves no sewing. Also, it just uses the smallest of jeans scraps. If you're not as much into denim as I am, this craft can be easily made with other fabric scraps. I think the bunnies would look great in pretty Liberty flower prints.
We're a participant in the Amazon Services LLC Associates Program, an affiliate advertising program designed to provide a means for us to earn fees by linking to Amazon.com and affiliated sites. As an Amazon Associate, I earn from qualifying purchases.
What You Need
Small piece of denim from old jeans. Any part of the jeans would do, but I do like to use a bit of the jean with some seams, as I think it adds interest.
Wooden dowel or a small twig, about 6cm in length.
White/cream yarn
Thin cardboard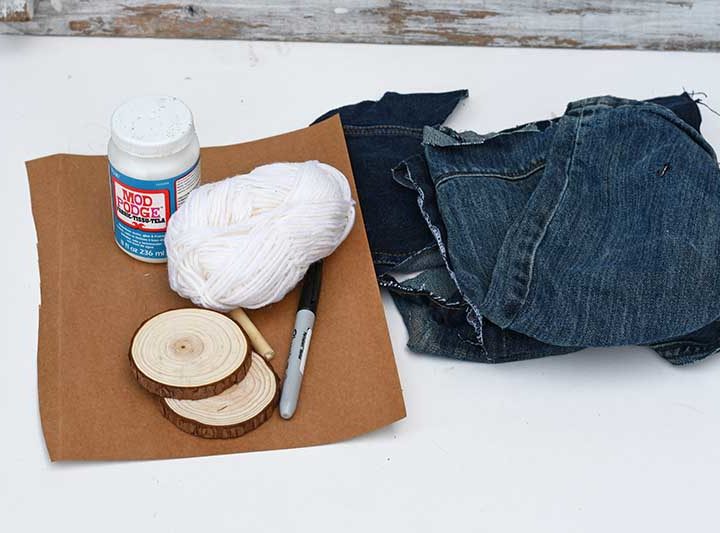 How To Make A Denim Bunny
Step 1: First, download and print out the bunny template (here). There are two different bunny designs, one with straight ears and the other with a bent ear.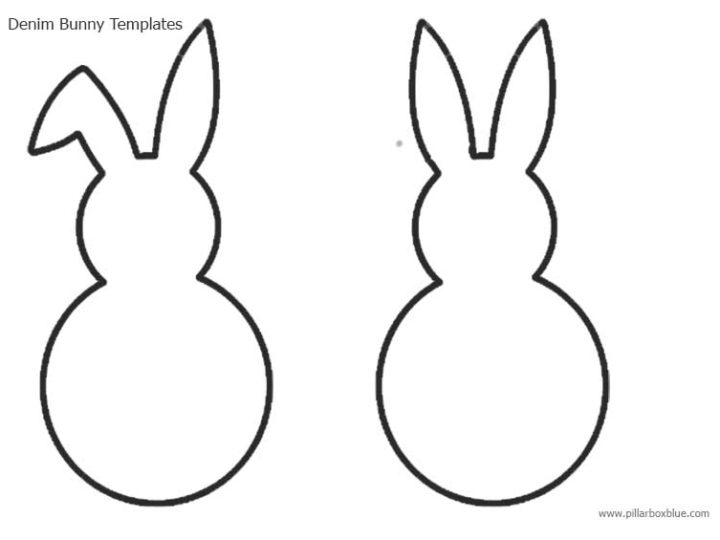 Step 2: Next, cut out the bunny template. Mark one side of the front and the other of the back. Then, place the bunny on the jean's scrap fabric and draw around it. You will need two bunny shapes for each direction, one front and one back piece. Then, cut out the denim bunny shapes.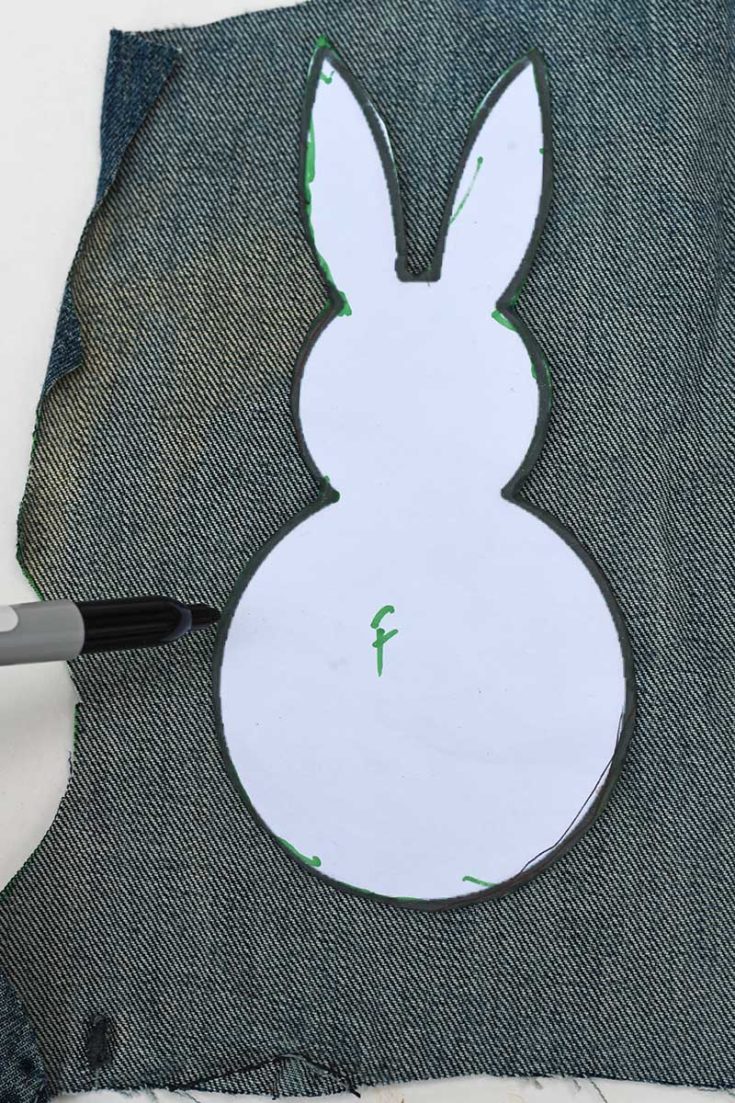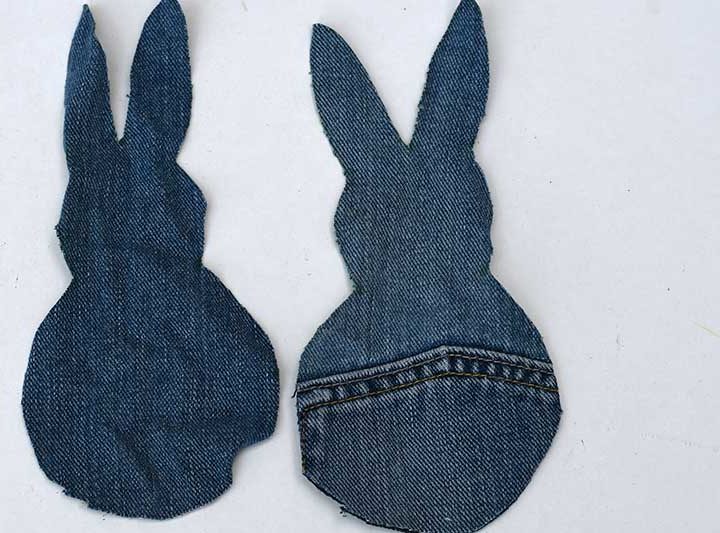 Step 3: Next, cut out a third bunny shape. But this time, use cardboard. Trim the cardboard bunny about 5mm smaller all the way around. Then, paste this with fabric glue.
I had to use cardboard to stiffen my bunnies, as the denim I repurposed from my old jeans was too soft to stand up. If you have thick stiff denim, then you might be able to make the decorations without cardboard.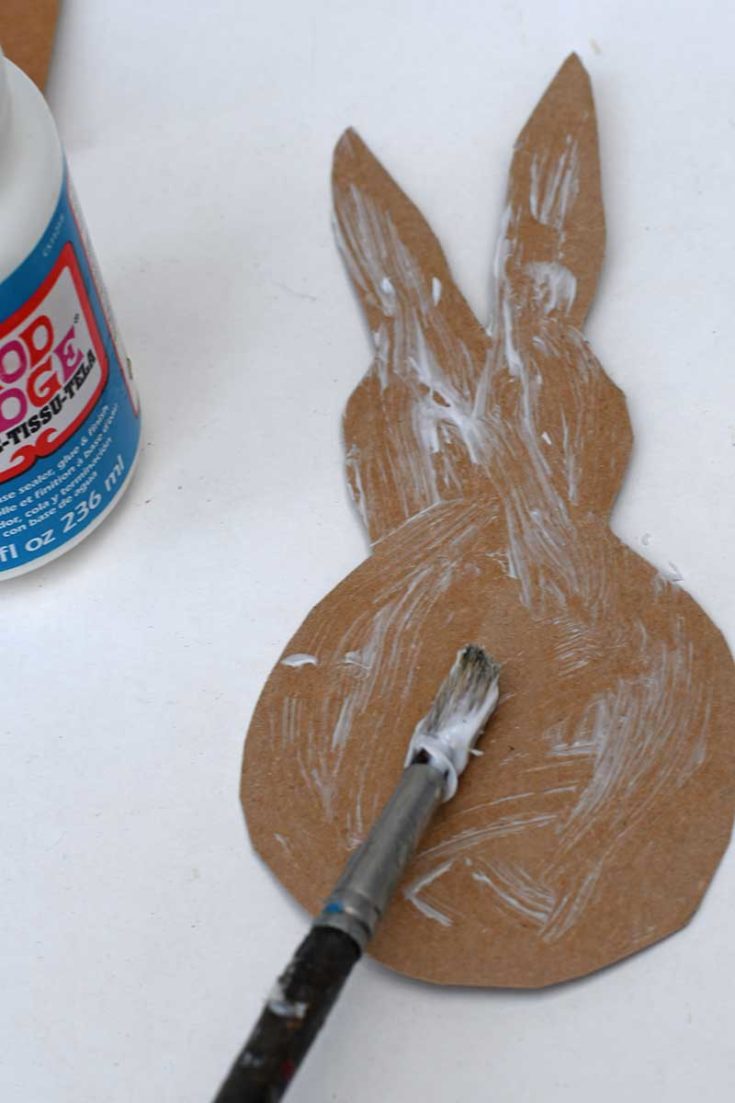 Step 4: Next, stick the cardboard to one of the denim bunny shapes. Make sure you match up the right sides.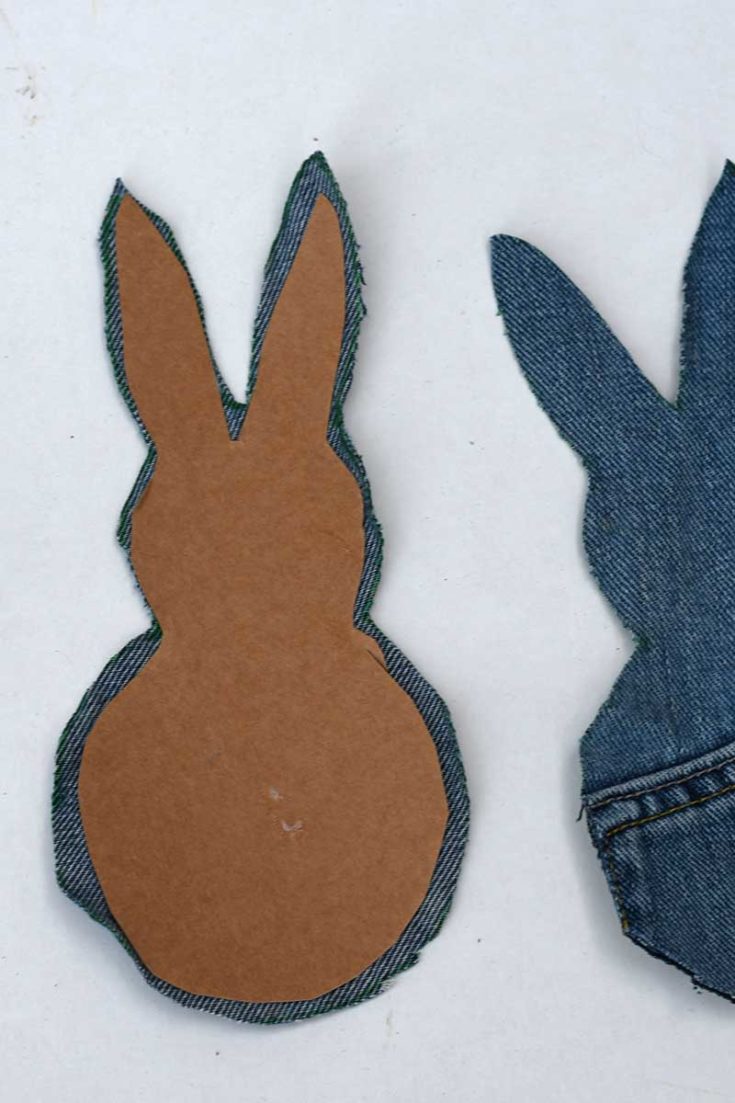 Step 5: Using the hot glue gun, stick the wooden dowel to the cardboard.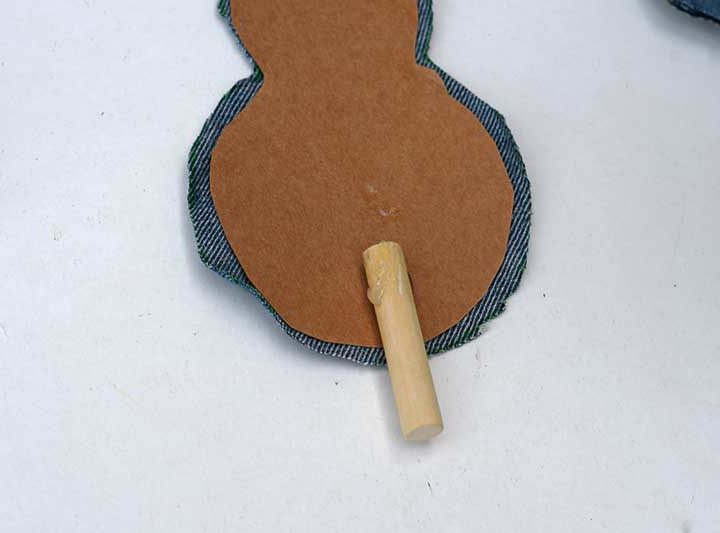 Step 6: Paste the cardboard with fabric glue and stick the other denim piece to it. Use some bulldog clips to hold it in place as the glue dries.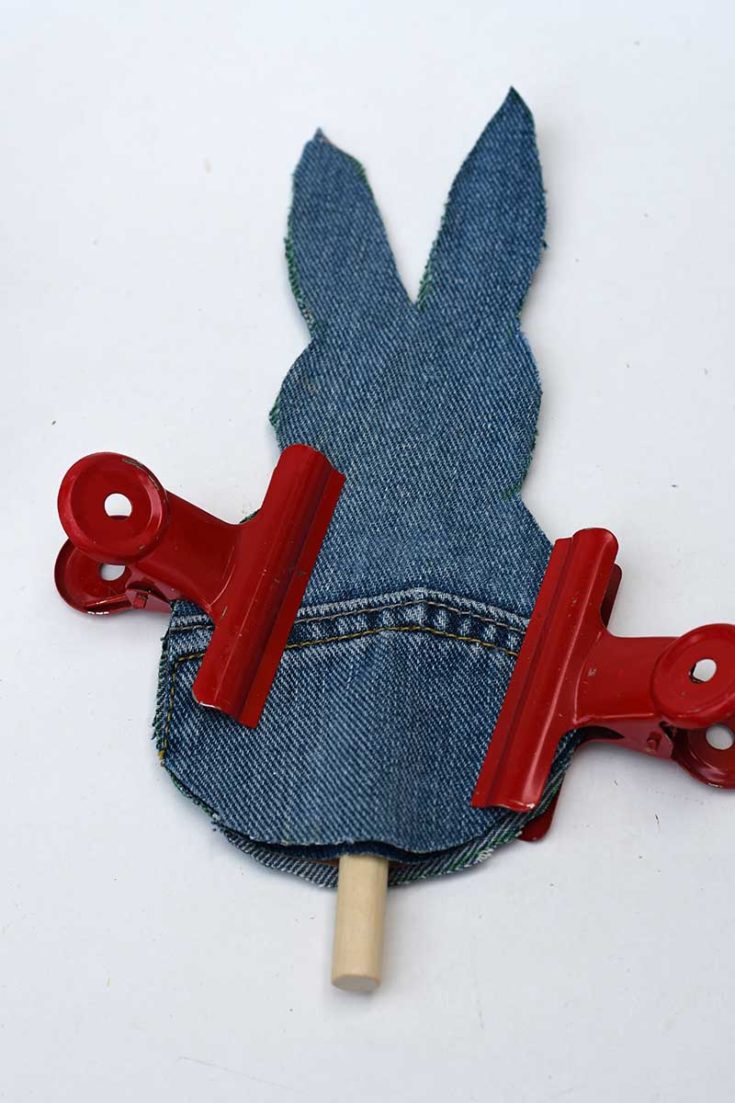 Step 7: Use the yarn to make a pompom tail for the bunny. I made these mini pompom tails the same way I made them for my bunny treat bags. Trim the pom poms with scissors to make them even fluffier.
Or you can use a fork to make a quick small pompom.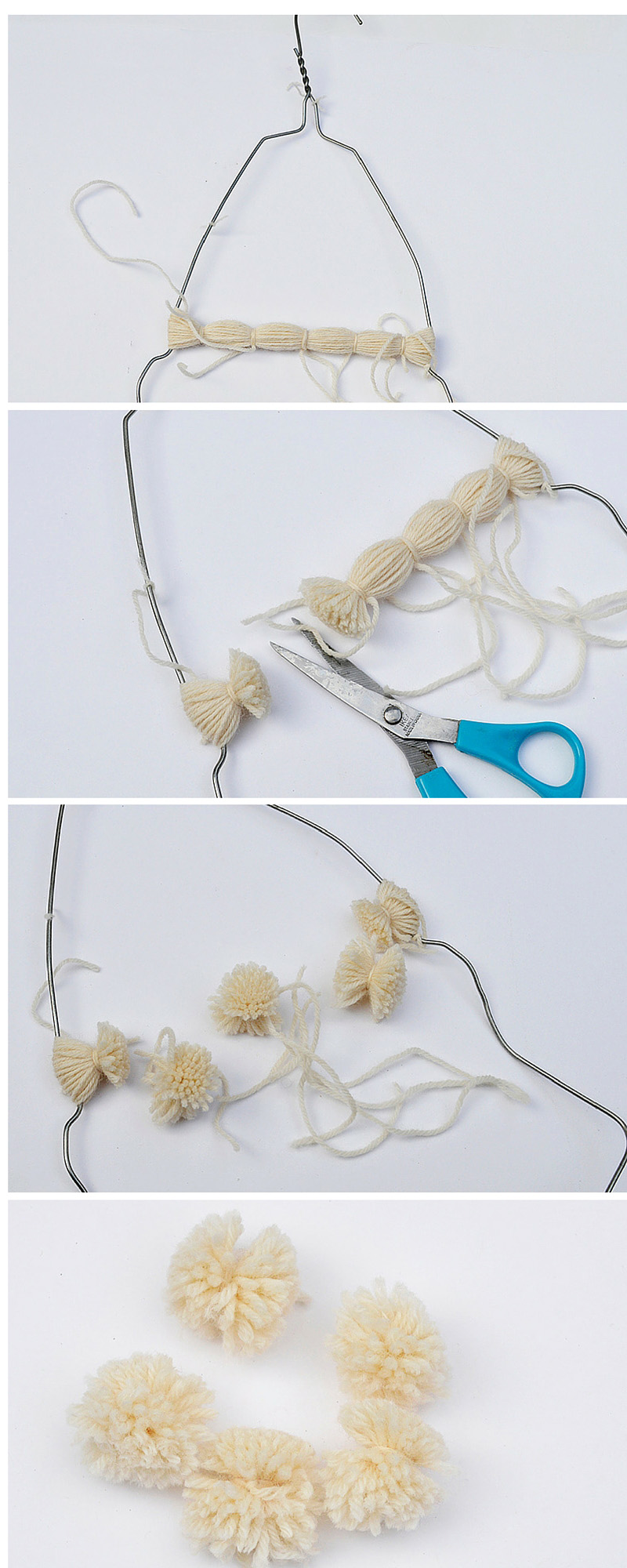 Step 8: Finish the DIY bunny decoration by attaching the pompom tail with hot glue. And then, use hot glue to attach the base of the wooden dowel to the wood slice.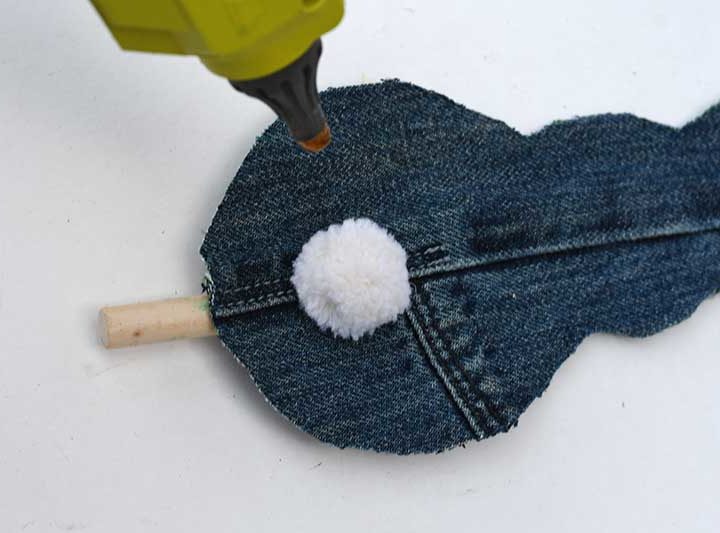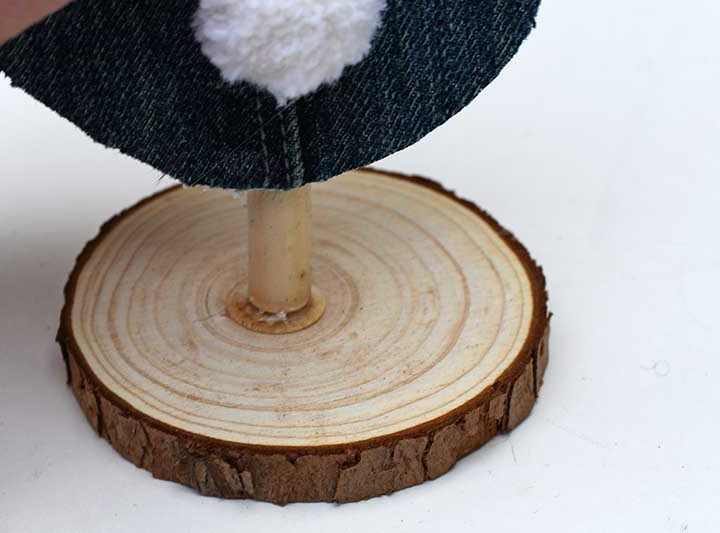 The Finished Jeans Bunnies
I like things in groups of three. Aesthetically, I think they look better. So I made 3 of these DIY denim bunnies for my Easter mantle. It's a well-known fact things are better when they come in threes!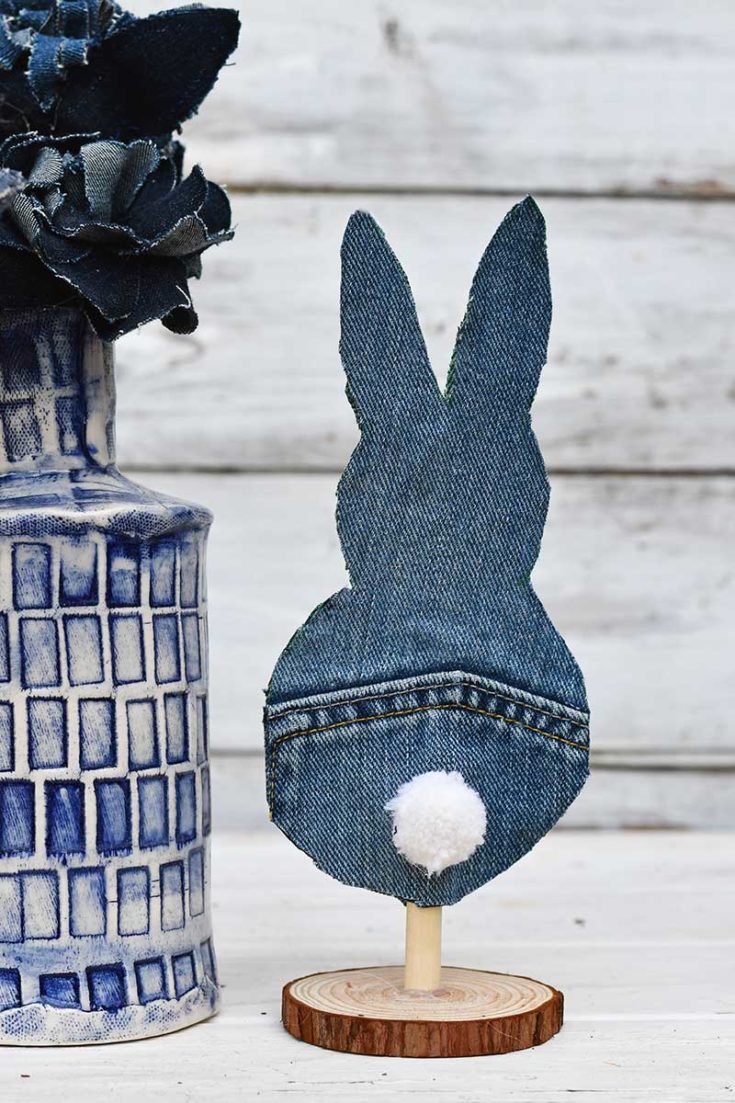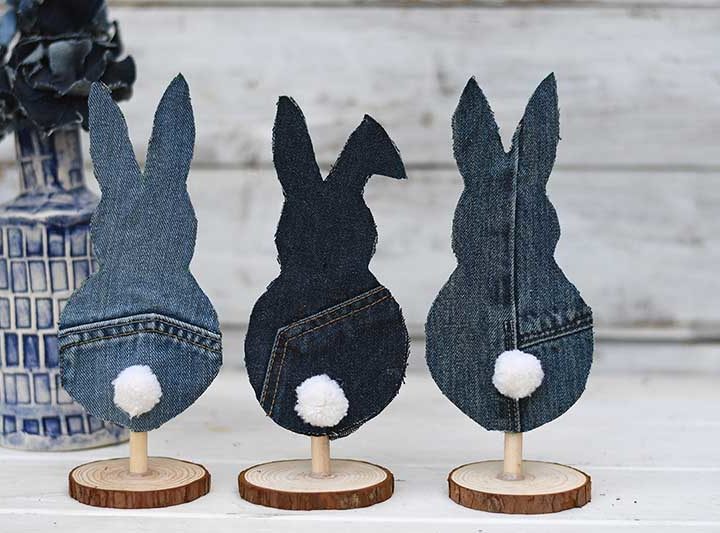 Making denim bunnies with old jeans in different shades of indigo makes the decoration more appealing on the mantle.
I keep all my family's old jeans for crafting, so I have a ready supply of denim scraps in shades of indigo from light to dark.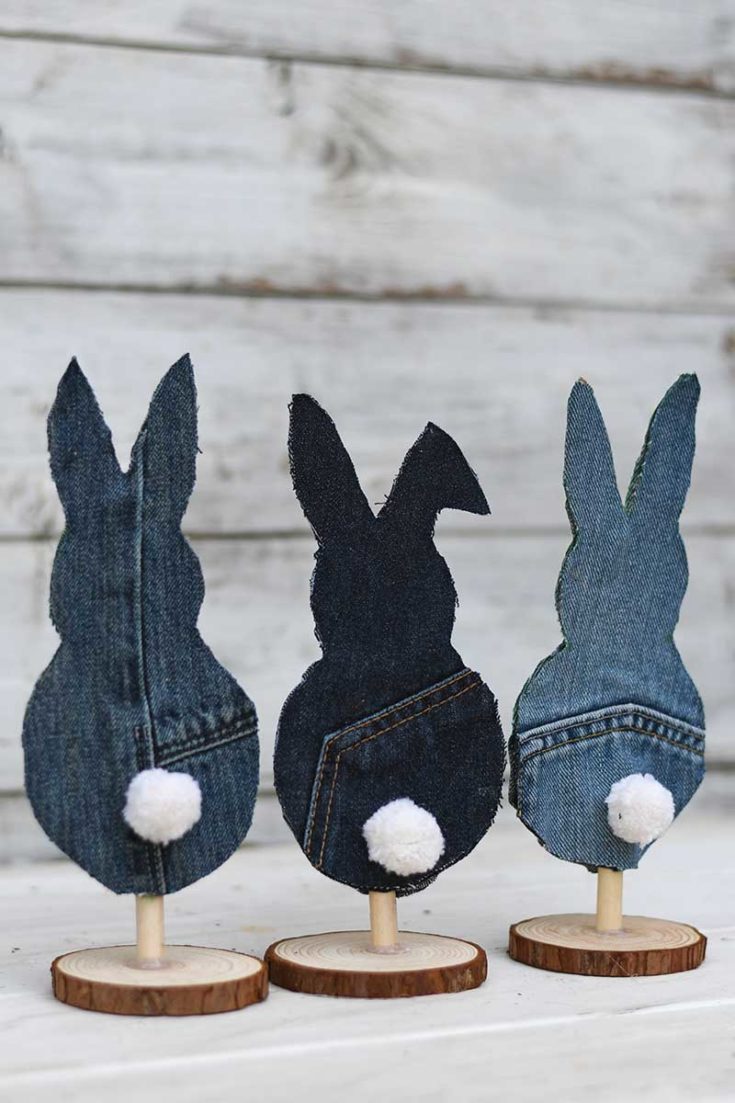 If you like other spring animals on the mantle, check out these hen and duck embroidered figures for the mantle and the other bunny ideas in this collection of adult Easter crafts.
Don't forget to check out my other fun denim decoration crafts, such as these fabric mushrooms and faux moths. I even decorated eggs with denim for Easter before.
If it's upcycled bunnies you are into, then check out this cute upcycled spring bunny.
Yield: A spring denim bunny decoration for the mantle
Denim Bunny Decoration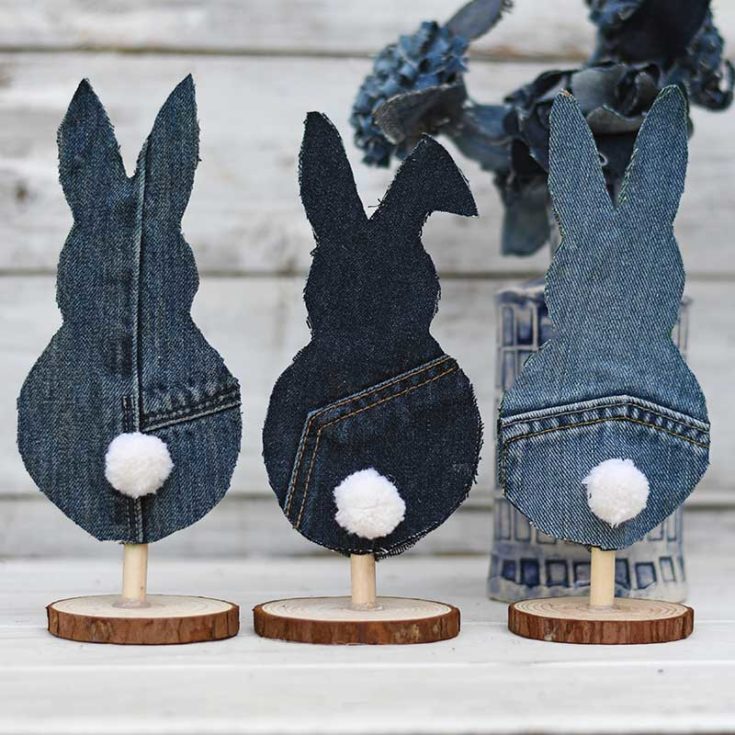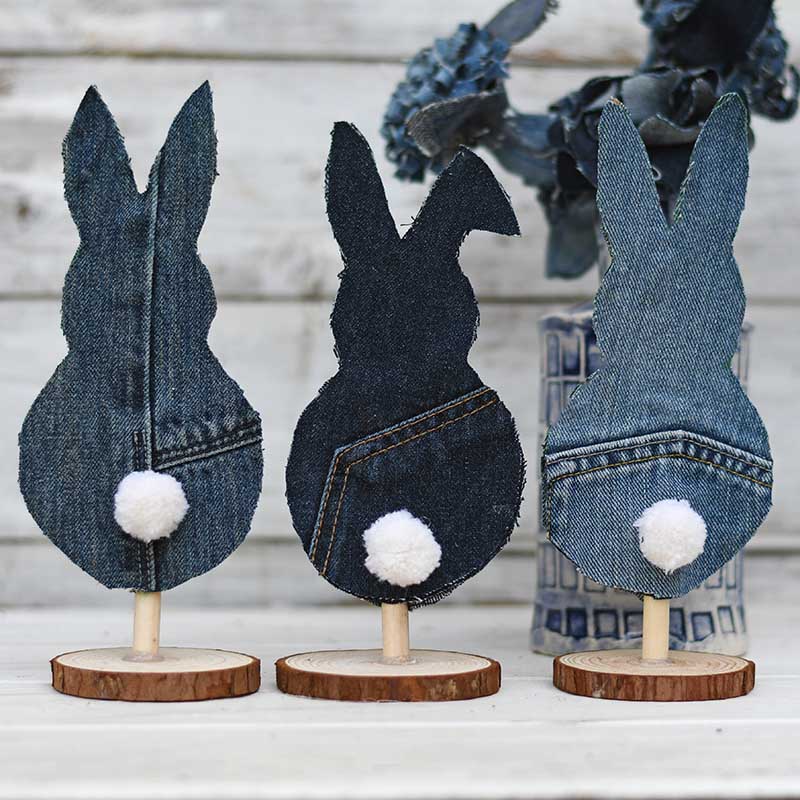 Use scrap jeans fabric to make a fun Easter bunny denim decoration for your spring mantle.
Materials
Denim scraps from old jeans. Any part of the jean will do, you only need a small amount.
Wooden dowel or twig
Small 5-6 cm wood slice
Small amount of white or cream yarn
Thin card board (about A4 in size)
Tools
Hot glue gun / fabric glue
Scissors
Instructions
First, download the free bunny template from the site and cut it out.
Next, draw around the bunny template on some scrap denim fabric. Cut out 2 bunny shapes, one for the front and another for the back.
Then, cut out a bunny shape in the thin cardboard. Trim this bunny so that it is slightly smaller than the denim bunnies.
Paste the cardboard shape with fabric glue and glue it to one of the denim pieces.
Next, glue the wooden dowel to the cardboard bunny using a hot glue gun.
Then, paste more glue onto the cardboard and stick the other denim cutout on top. Use bulldog clips to hold it in place as the glue dries.
Next, make a small pompom for the bunny's tail and then glue it onto the denim with hot glue.
Finally, glue the end of the wooden dowel onto a wood slice, so that the bunny decoration stands up.