Upcycled Denim Christmas Decorations my Favourite Five
Upcycled Denim Christmas Ornaments: In the past I have upcycled sweaters for Christmas decorations, such as my very popular sweater upcycled Christmas ornaments and my fabulous upcycled felt garland. However even though I love using upcycled denim in my craft and DIY projects I have yet to make any Christmas ornaments out of my old jeans. Except for my gift tags (see at the end).

If like me, you love to repurpose your old jeans then you should vist my Denim and crafts upcycled pinterest board . For a bit of fun I trawled the pinterest board and picked my 5 favourite upcycled denim Christmas decorations to share with you.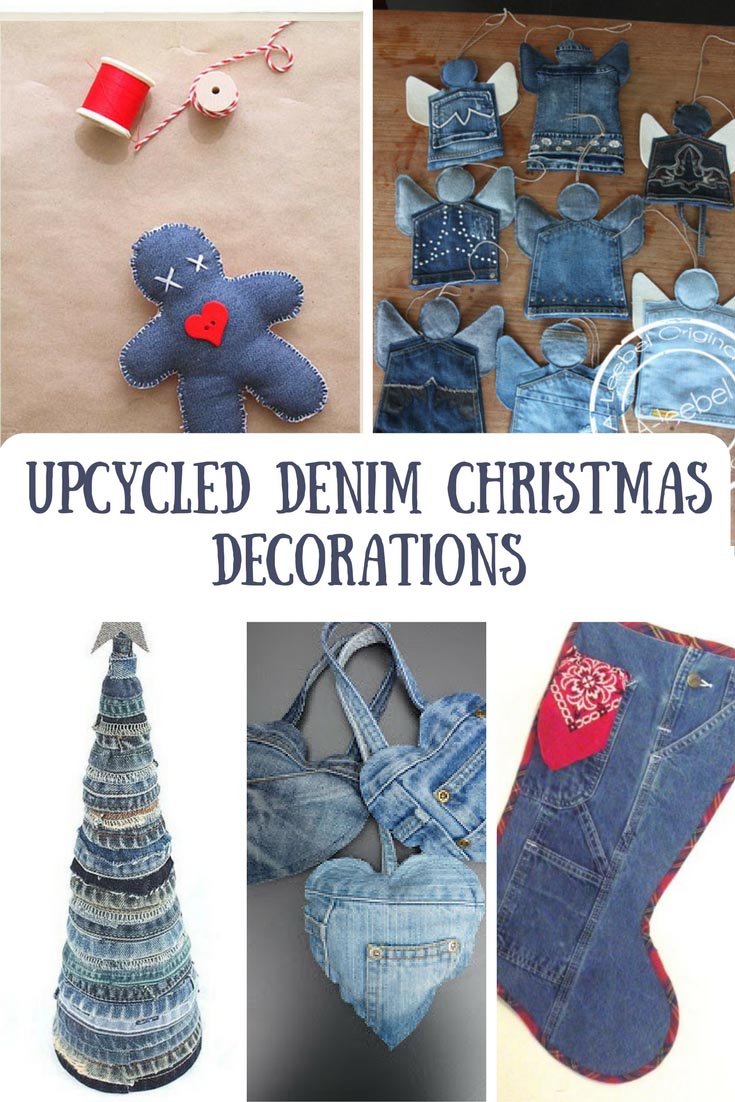 More denim Christmas ideas…

I know I said 5, but I've snuck in an extra one. My monogrammed denim gift tags. You may argue that they are a gift tag and not strictly a decoration. However I will be hanging my denim gift tags from the tree. There again I hang all sorts of ornaments from my tree, mostly homemade though.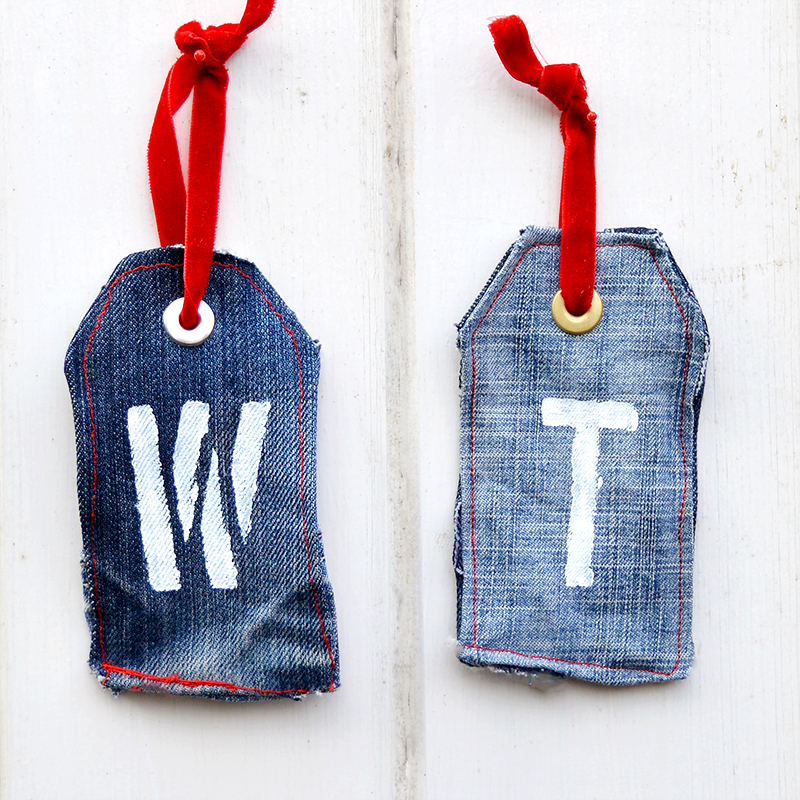 Finally it has been pointed out to me that if I add a few extra pockets to my Denim Pocket organiser, I could turn it into an advent calendar. I've already made an upcycled advent calendar out of tin cans this year, but I will store away the denim pocket idea for next year.