Cool and Unique Upcycled Denim Christmas Decorations
When you think of the colours of Christmas, indigo may not be the top of the list. However, I still think that you can make some pretty cool and unique denim Christmas decorations from a pair of old jeans.


My favrouite part of Christmas is actually all the preparation, the decorating, cooking and especially the crafting. I love to fill my home with Christmas decorations that I have made. Each year I love to craft something new to add to them. As I love to upcycle my old jeans I thought it would be fun to find some cool and unique denim Christmas decorations.


This is a round up of my favourite denim Christmas decorations, some I've crafted myself and others I have found.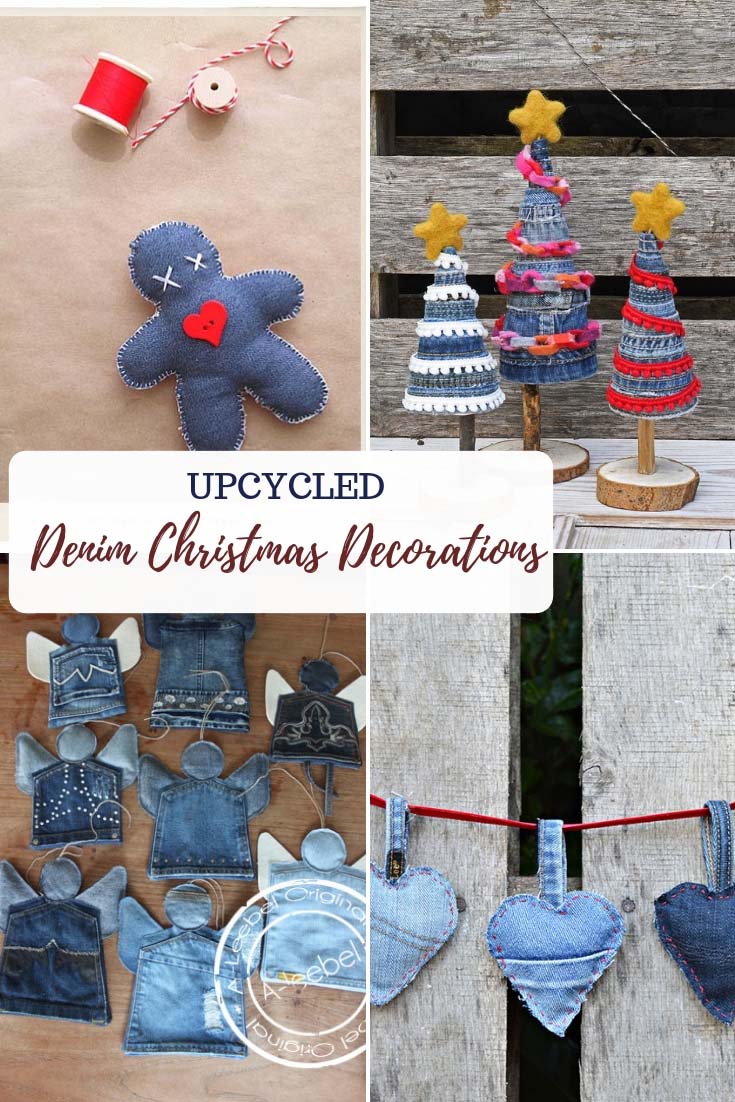 This post contains Amazon affiliate links for your convenience. Click here to see my disclosure policy.























More denim Christmas decoration ideas!

























You may want to check out these other Christmas decorations too, which I'm sure can be adapted to make them denim Christmas decorations.

Denim tassels
Denim Feather Wall Hanging