I just love it at Christmas when the house twinkles, with all the lovely Christmas lights on those dark cold winter nights.
Last week I made some cute led mini Pine Cone Christmas trees. This week I've added some lovely Christmas bottle lights, to my illuminations.
Before when you wanted to put lights into a bottle you had to drill a hole into the glass, which you can imagine wasn't easy. Well, the other day I discovered an amazing product, cork bottle led lights.
How To Make Some Cool Simple Christmas Bottle Lights
No need for drilling anymore just simply drop the string of led lights through the neck of the bottle and the batteries are stored in the cork.
Once I discovered these lights, the whole craft became really easy. They are cheap too! This is great as it now means that I can have loads of these Christmas bottle lights around my home adding to that lovely Christmasy twinkly feeling.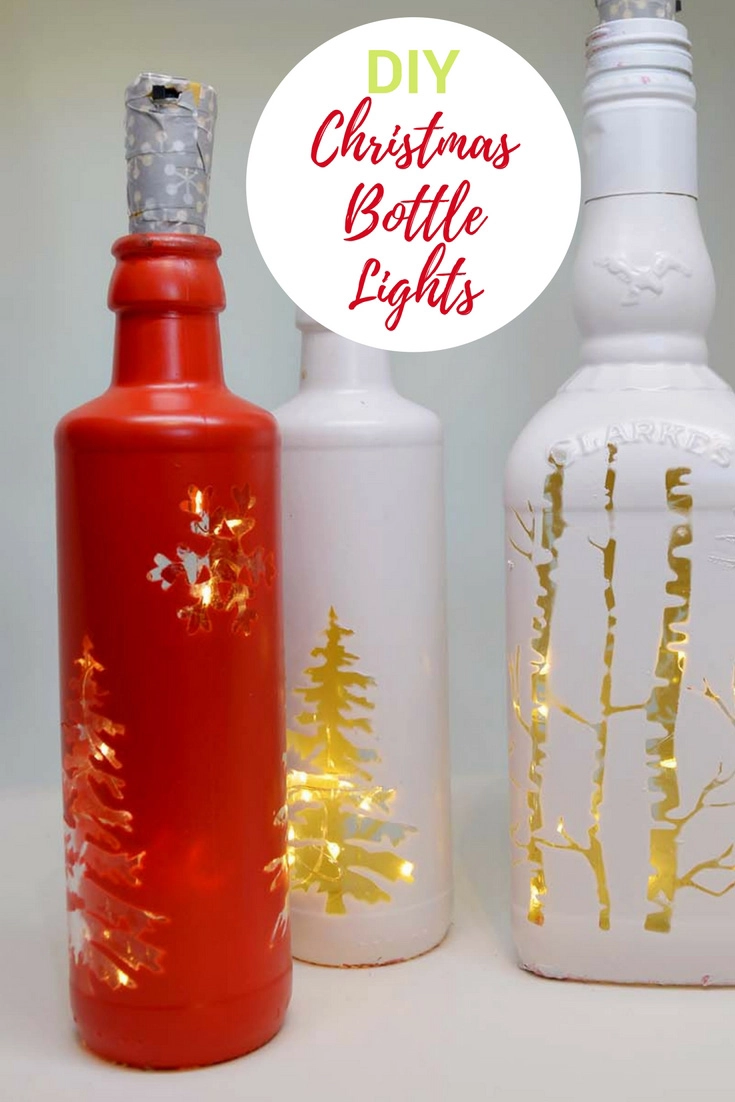 This post contains Amazon affiliate links for your convenience. Click here to see my disclosure policy.
What you need to Make Christmas Bottle Lights
Empty glass bottles- You can use wine bottles, spirit bottles, and even soda bottles. Just choose the ones you like the shape of. Personally, I like the little tonic water bottles.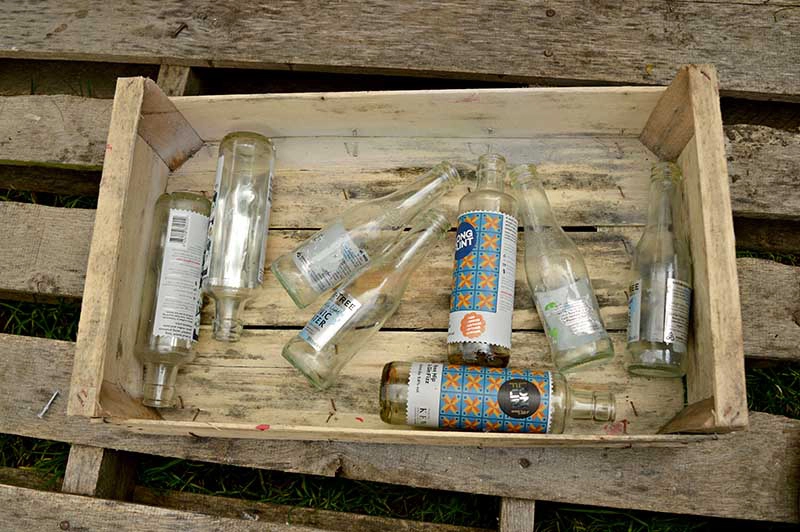 Christmas foam shapes (adhesive) – These are normally readily available in craft and pound/dollar stores at this time of year. If you have a die cutting machine, you can cut your own Christmas shapes.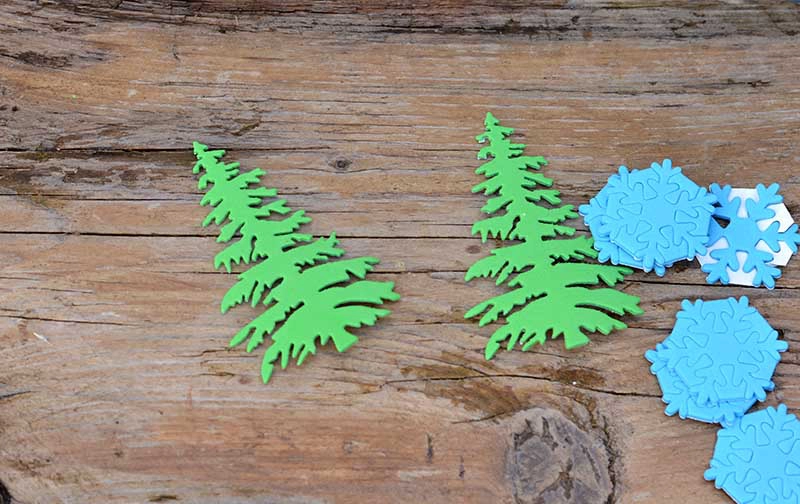 How to make Christmas Bottle lights
1.. Firstly, soak the bottles in hot water soapy to remove all labels and residue from the outside. Then leave to dry thoroughly.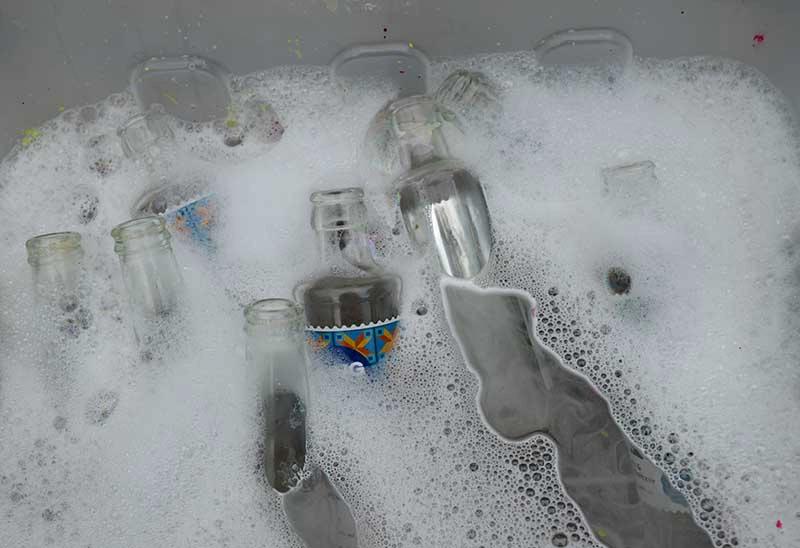 2. Next, stick the foam Christmas shapes onto the bottles where you would like the light to shine through.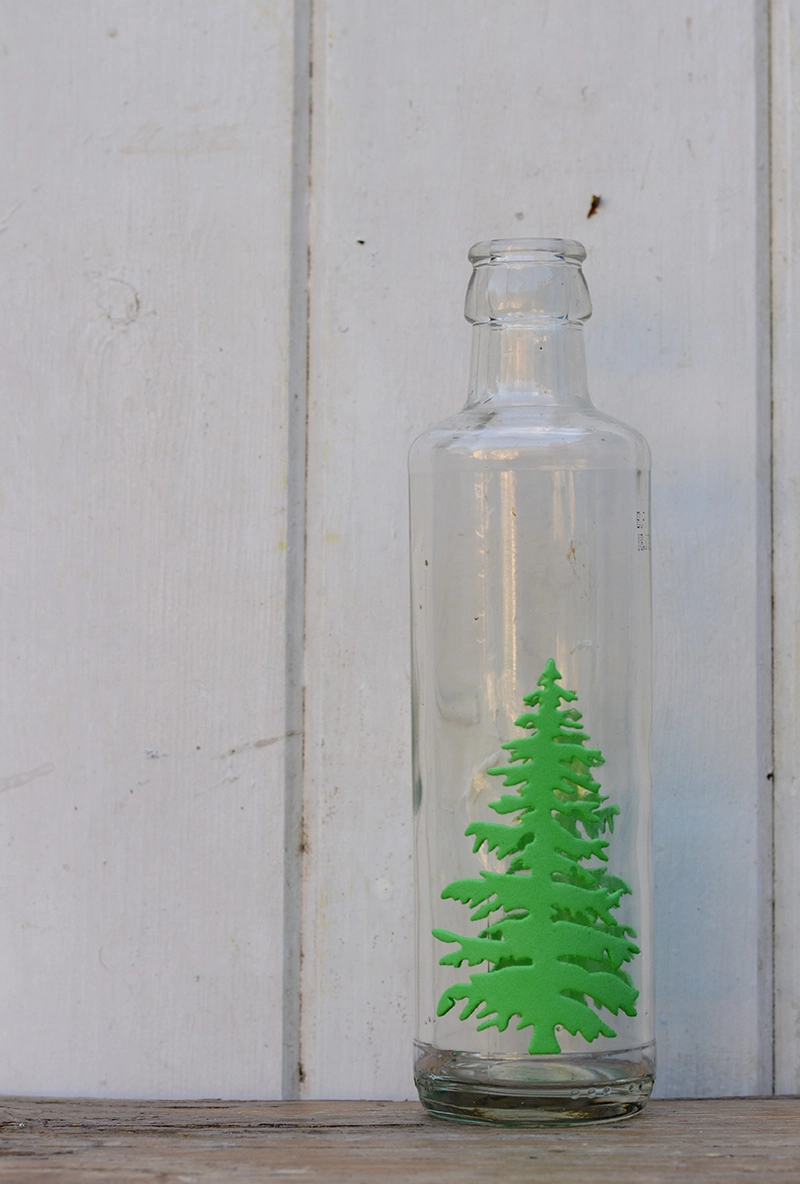 3. Then, spray paint the bottles, with 2 coats of paint. Letting each coat dry in between. Once the paint has dried, carefully remove the foam stickers.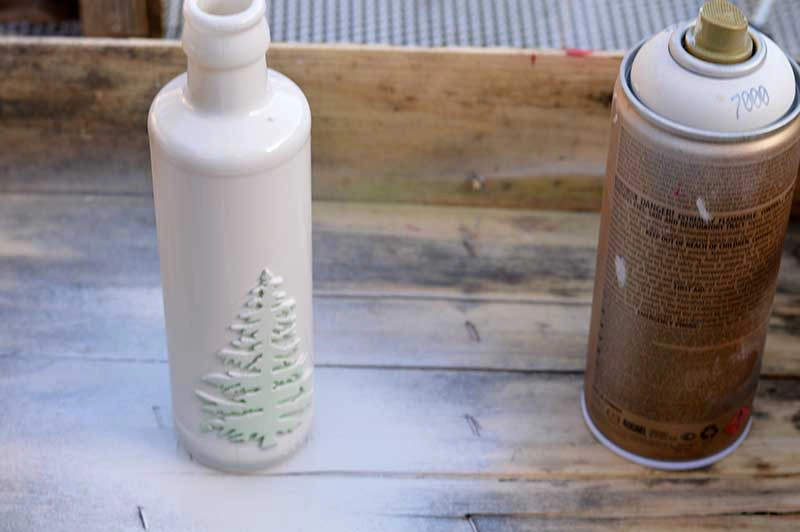 4. Now the bottles are ready for the cork lights. To make my lights look more festive I covered the cork in Christmas washi tape.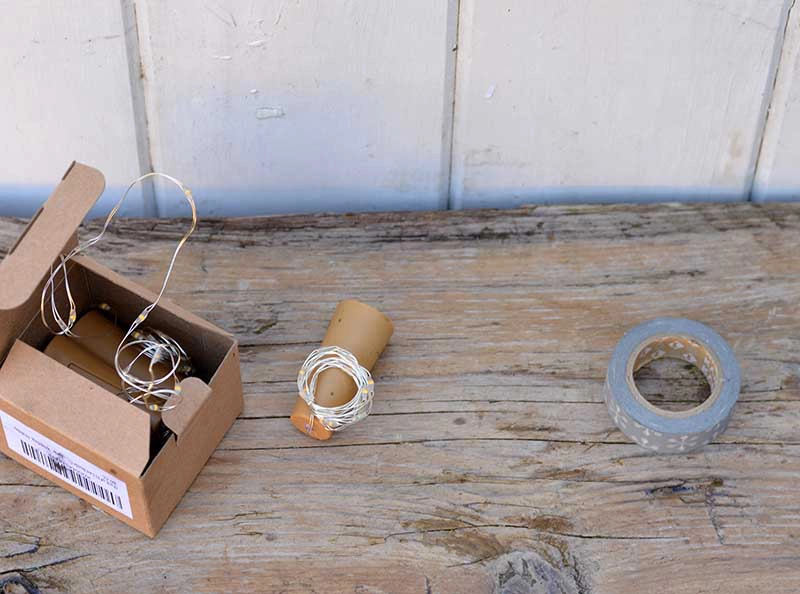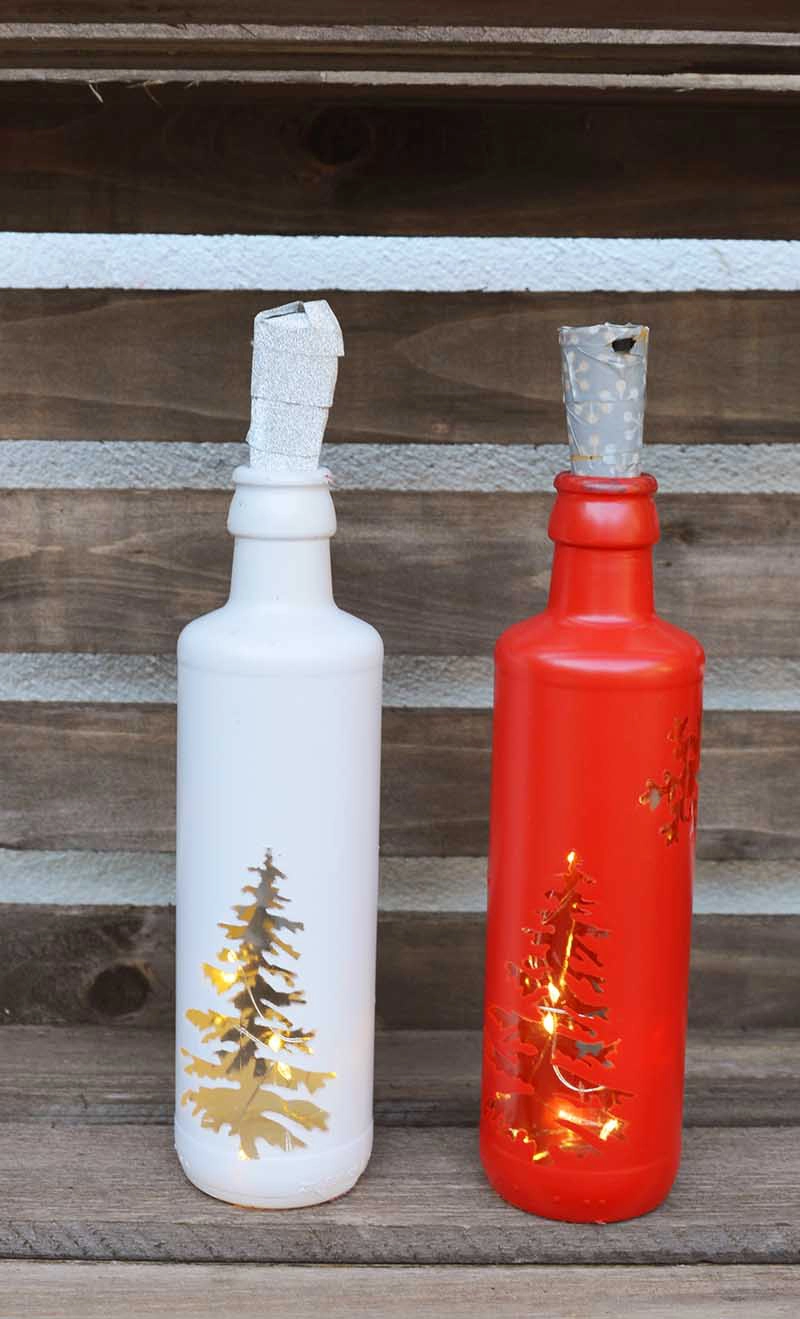 I told you they were simple to make. If you want to make more fancy Christmas scenes. You can either cut your own foam shape design or use a die cutting machine.
I used my die cutting machine to cut some intricate birch trees and used this to create a lovely winter scene on an old bourbon bottle.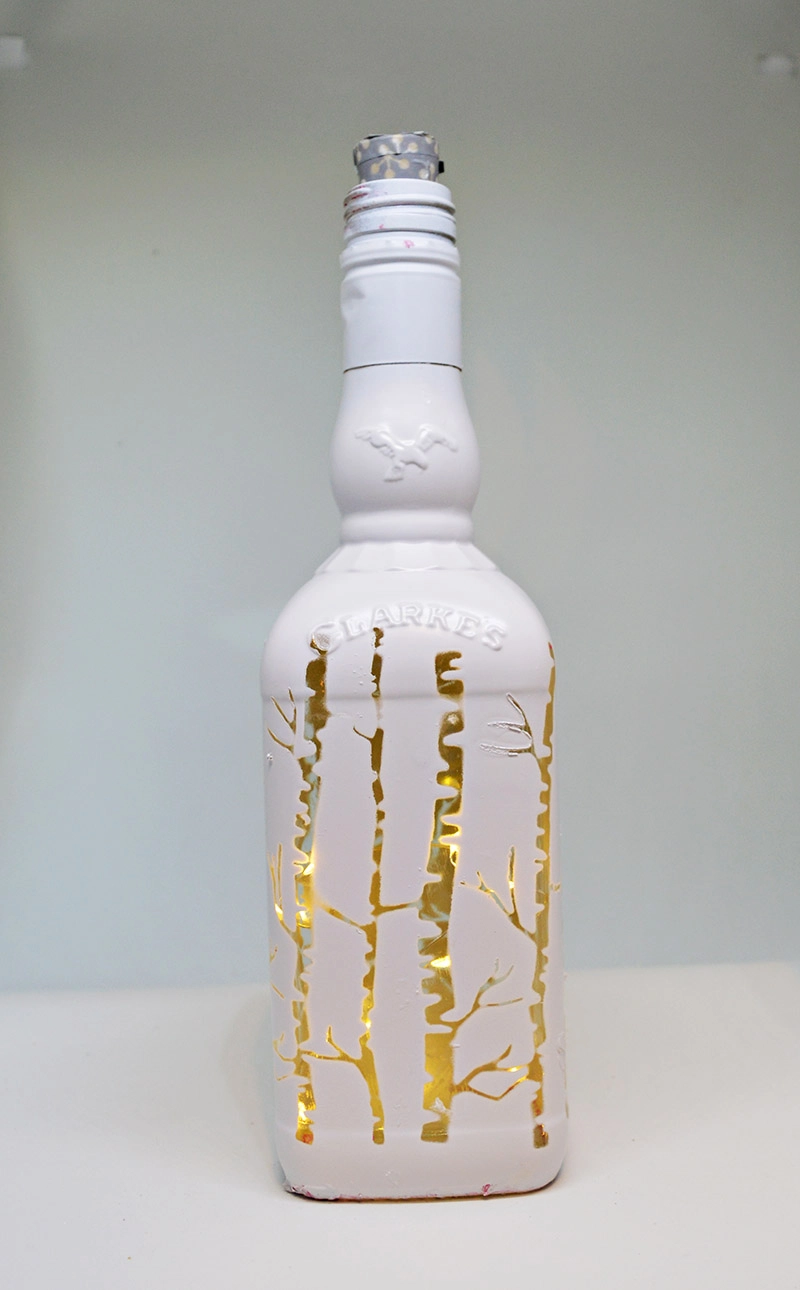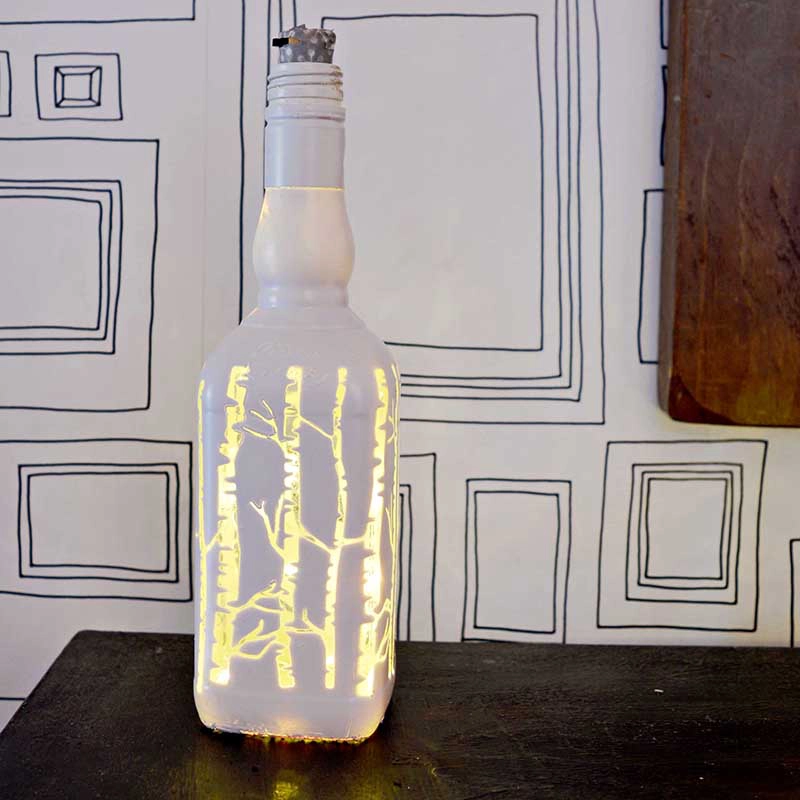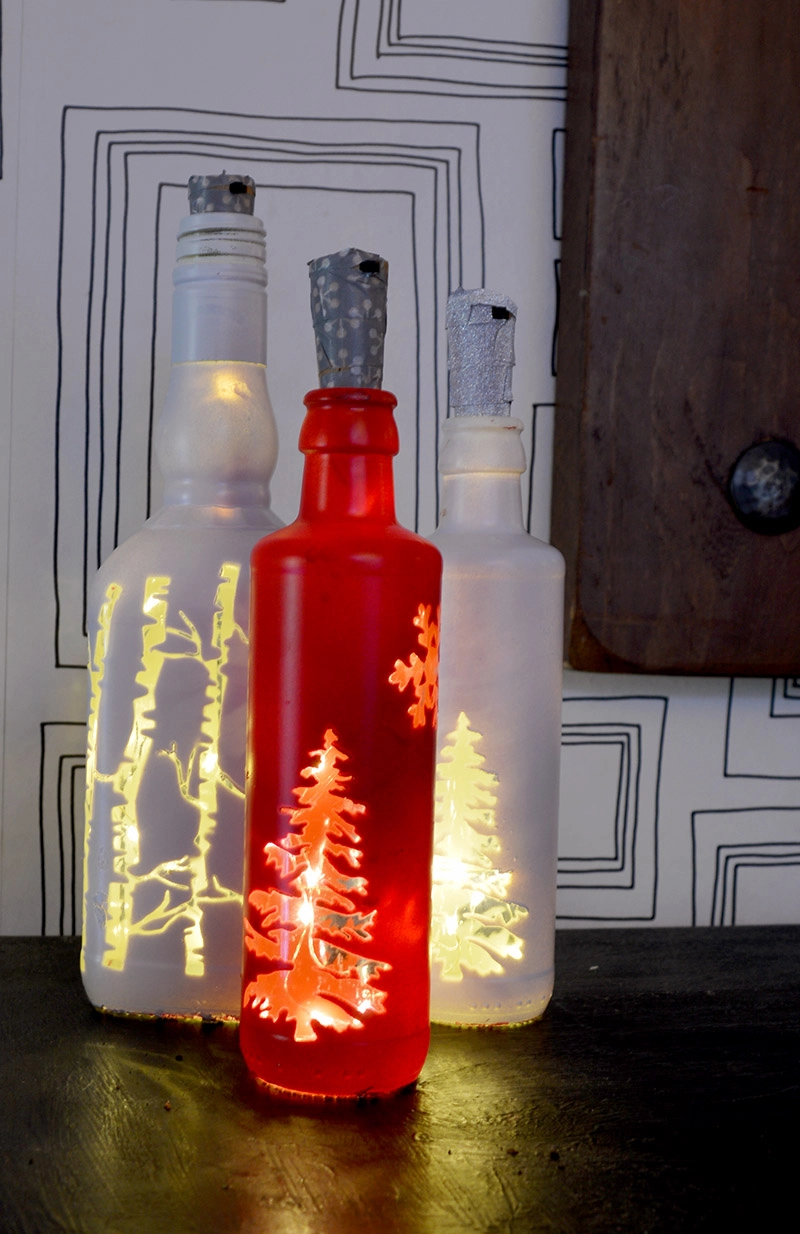 I think that these lights would make a lovely Christmas gift, you can use bottles of different shapes and spray paint them in different colors. A Christmas bottle light made from an old Whisky bottle would look great in a man cave.
They also make lovely night lights at Christmas, my son wants one for his room.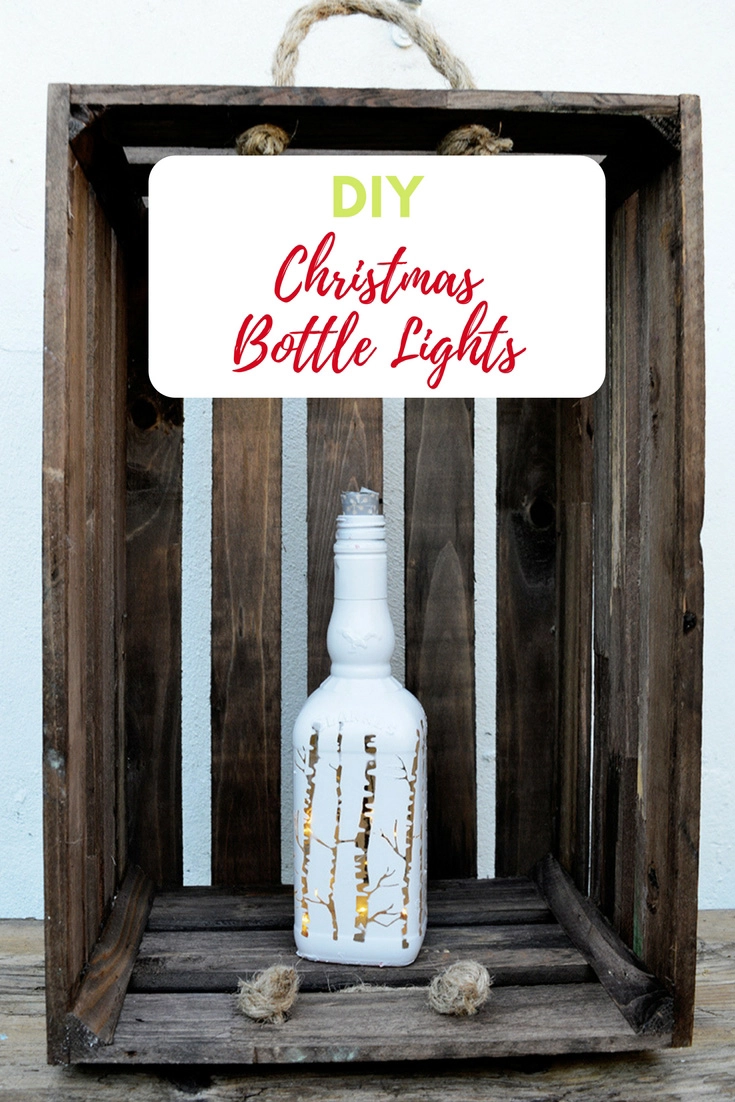 Since making these lights I have made a Halloween version of the bottle lights and some Valentine's bottle lights.
If you like to make Christmas crafts with lights then you will probably like the LED Deer Head I made last year. Or this DIY Christmas garland with lights.
You'll find many more cool Christmas DIYs for adults here.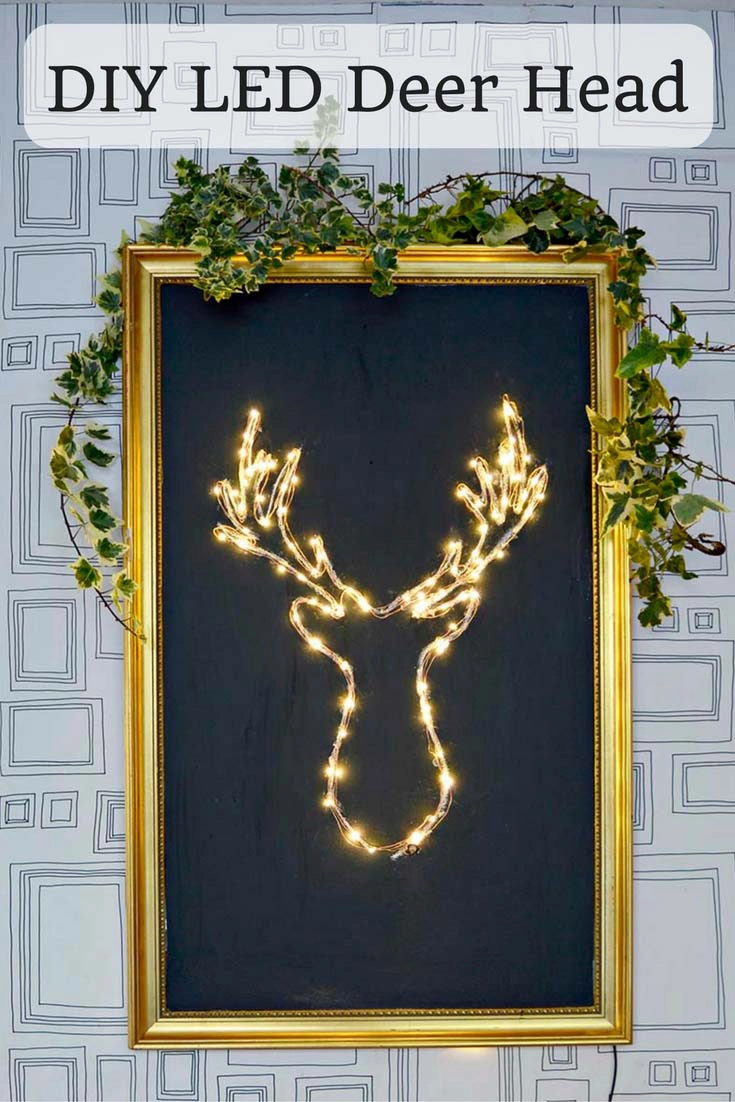 I have also upcycled glass jars and illuminated them too, with these Chinese paper lantern tea lights.
This clever bottle upcycle, featured under B for bottle in my A to Z of upcycling resources and ideas.
If you are looking for more illuminated holiday decorations then why not check out allfreechristmascrafts.com.