Inside: 51 cool and easy Christmas crafts for adults.DIY projects for everything from ornaments for the tree to Christmas decorations and handmade gift ideas.
As an adult, I still get a buzz from making Christmas crafts. I don't wait until December before I start. As soon as the kids go back to school when the days start getting shorter, I plan my Christmas DIYs and projects.
I've made most of my Christmas decorations, and I keep them from year to year. I am adding new ones every season. When I get the Christmas decorations out of the loft, it's a trip down memory lane. As I pull them out of the box, I remember when I made a particular decoration.
I get together with friends during the fall for crafting evenings to make our Christmas decorations. Many of my handmade ornaments bring back memories of previous fun Christmas crafting evenings.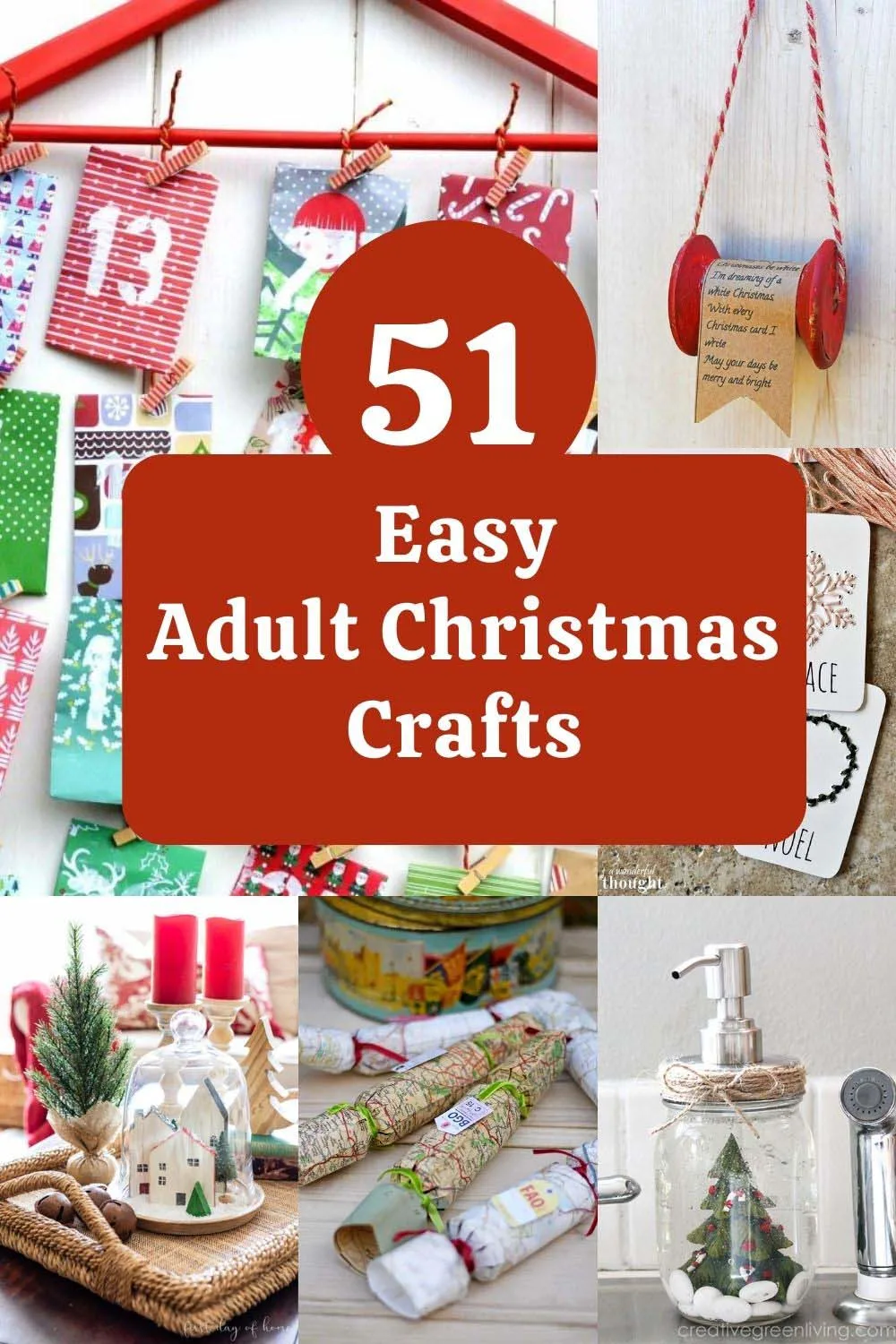 The Easy Adult Christmas Crafts And DIYs
I'm not a big one for fancy crafting machines, such as the Circuit paper cutter or expensive materials. Only essential crafting tools are needed, and it's a chance to try out many types of crafts.
The materials are often simple, too, like paper, paints, repurposed fabrics and wood. Or they can be bought cheaply from the dollar/pound stores. For ideas using natural elements, check out these Christmas nature crafts.
Not only are these Christmas DIYs cool ideas, but they are simple to make and affordable. Hopefully, you will find just the suitable adult craft to inspire you.
A collection of easy adult Christmas crafts and DIYs. From Christmas advent calendars, ornaments for the tree, decorations for the Christmas mantle and garlands to hang. There should be something here to inspire you to make your decorations and gifts for Christmas.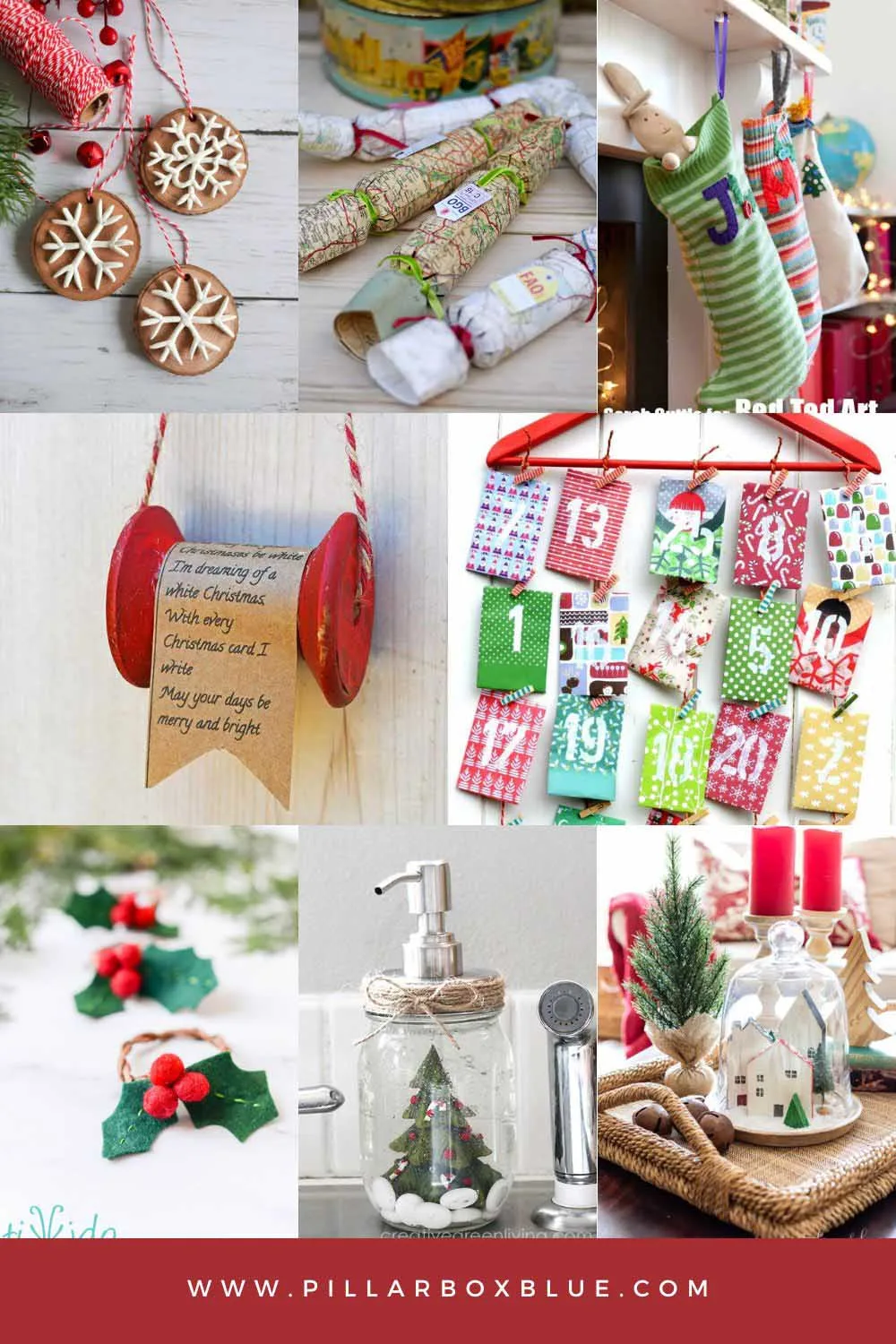 If you're like me and don't think that crafting is just for Christmas, then you should check out my other cool adult crafting ideas for the rest of the year. You may also enjoy these Nordic Christmas decoration ideas and these handmade Christmas advent ideas.
There are some fantastic upcycled Christmas ornaments and cardboard Christmas crafts here.