DIY Marimekko Nordic Christmas Decorations 2 Ways
After a visit to the lovely Skandium shop in London last month, I felt inspired to make my own Nordic Christmas decorations. As usual, I couldn't leave the shop without buying yet another pack of Marimekko paper napkins.
Marimekko designs are a favourite of mine I love all colours and patterns. I have a bit of a habit of picking up a pack of their gorgeous paper napkins everytime a visit a Scandi interiors shop. Just because I don't want to leave the shop empty handed!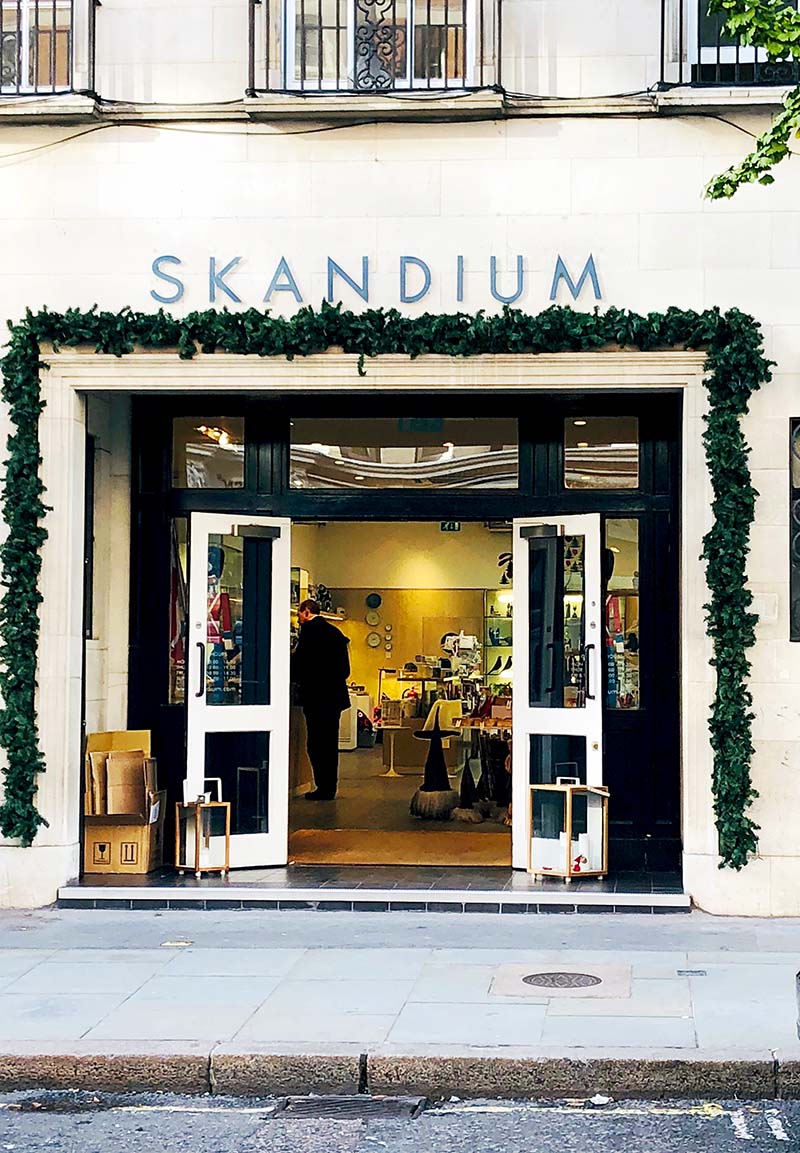 Last year I made some Marimekko Christmas wall art by decoupaging a whole table top in the napkins. This year's Nordic Christmas decorations are a bit smaller but still look great on the wall.
The wood slices I used for these Christmas decorations were decoupaged on both sides. For one side of the wood slice, I used festive Marimekko Christmas tree napkins. On the other side, I decoupaged a variety of napkins in different colourways of Marimekko's iconic Unikko pattern. I think the Unikko side isn't just for Christmas but would look great on the wall all year round.
These Marimekko wood slices would also make great coasters. My boys haven't done that training course on how to use a coaster! So, coasters are pretty redundant in my home. I'll just hang them on the wall for a Nordic Christmas decoration.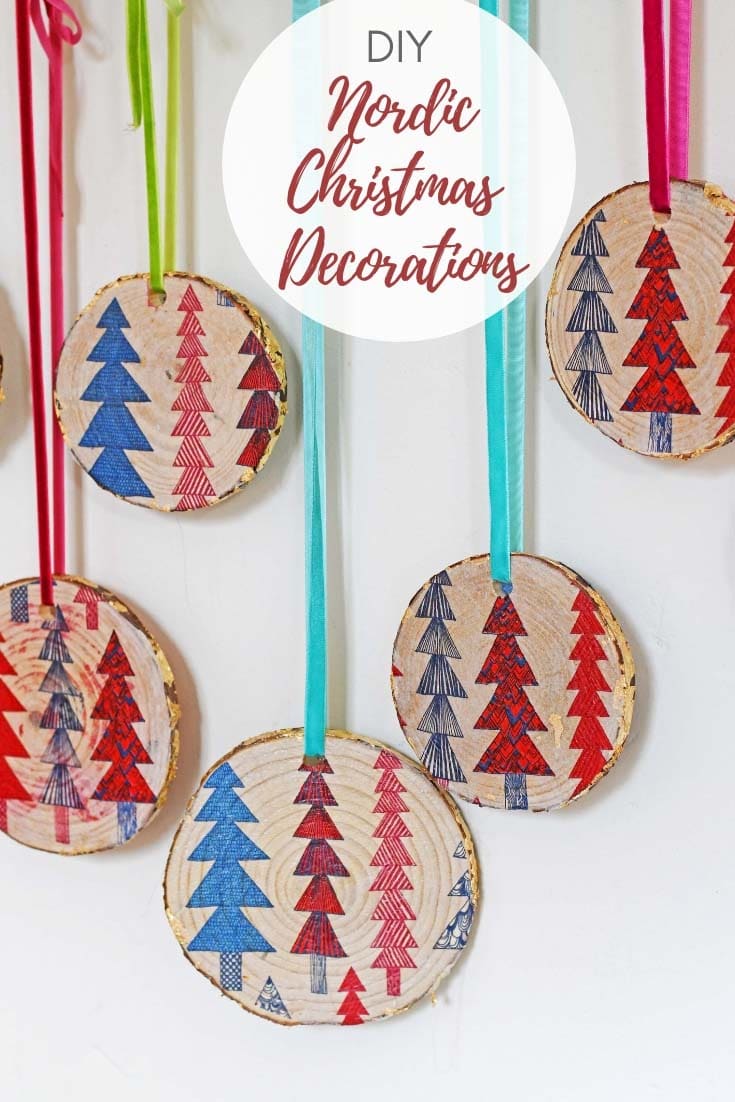 This post contains Amazon affiliate links for your convenience. Click here to see my disclosure policy.
What you need to make Nordic Christmas decorations
Marimekko paper napkins – The red-blue pine trees pattern I used on one side is called KUUSIKOSSA. For the other side, I used the Unikko pattern in various colourways.You can buy mixed packs of Marimekko napkins on eBay so you don't have to buy lots of different packs of napkins. One paper napkin can be used to decoupage 3-4 wood slices.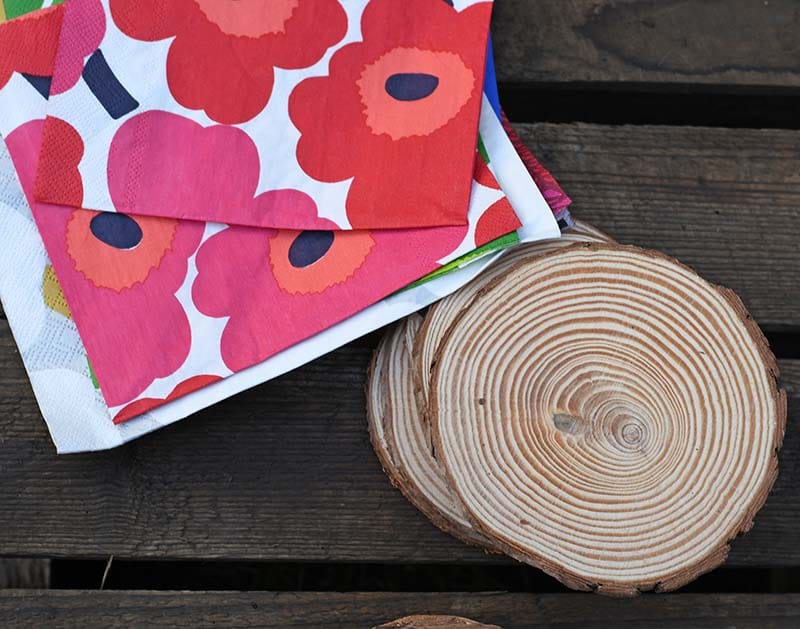 How to make Nordic Christmas Decorations
To add a bit of Christmas sparkle to the wood slices I added flecks of gold leaf to the bark around the outside. Brush the bark with some adhesive. Then using a brush, dab on small bits of gold leaf. Don't worry if some gold leaf sticks to the face of the wood slice, this will only add to the Nordic decorations sparkle.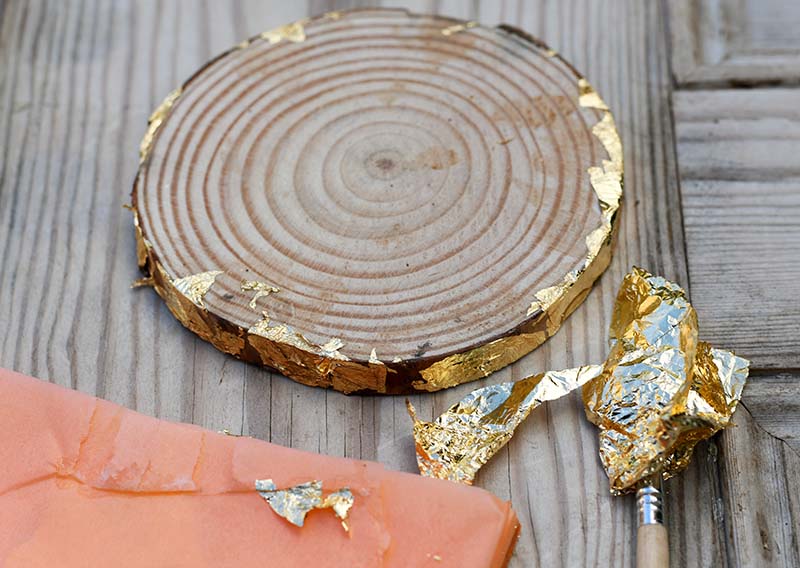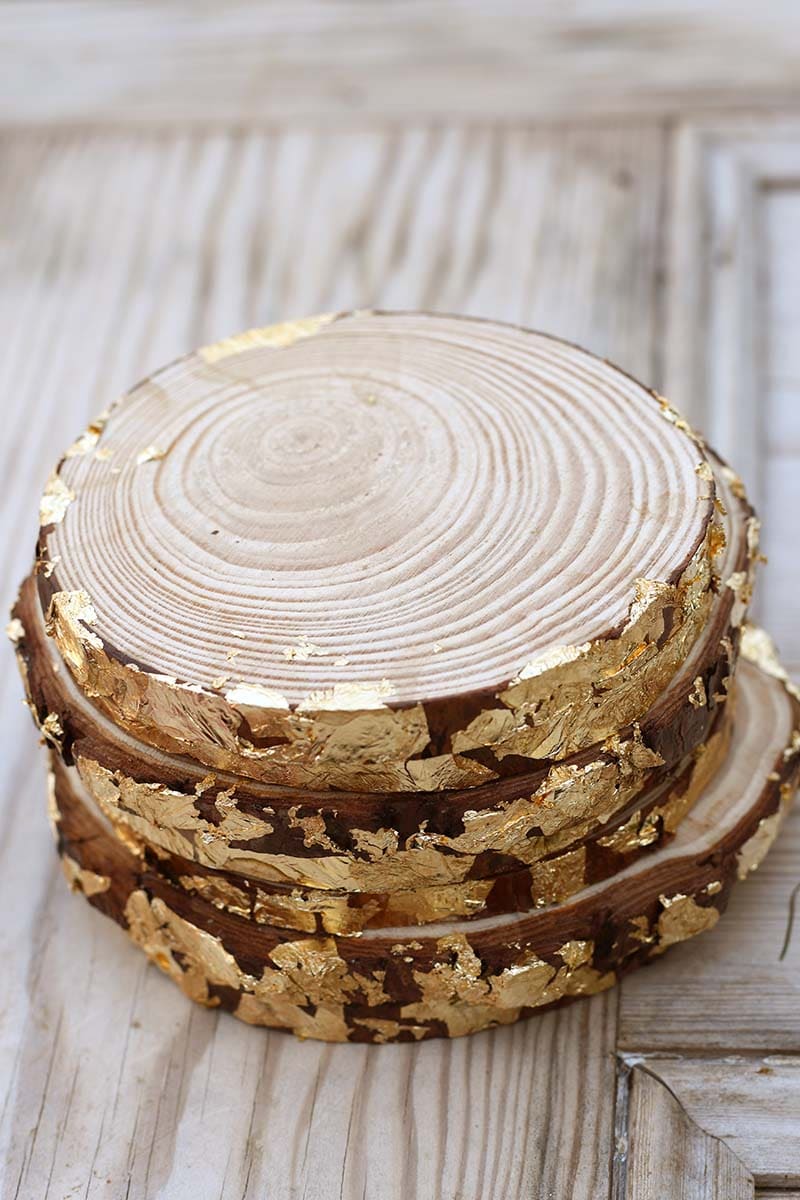 Next, decoupage the face of the wood slices with your chosen Marimekko paper napkin. Place the woodslice on the part of the napkin you would like to decoupage. Draw around the woodslice and then cut the shape from paper napkin. Cut a few millimeters inside the line you have drawn to allow for the bark edge.
Marimekko paper napkins are 3 ply. You will need to remove 2 of the ply so that you are just left with the top printed ply. Cover the wood slice with decoupage glue and then carefully lay the printed napkin on top. I use a brush to flatten out the paper napkin as I stick it down.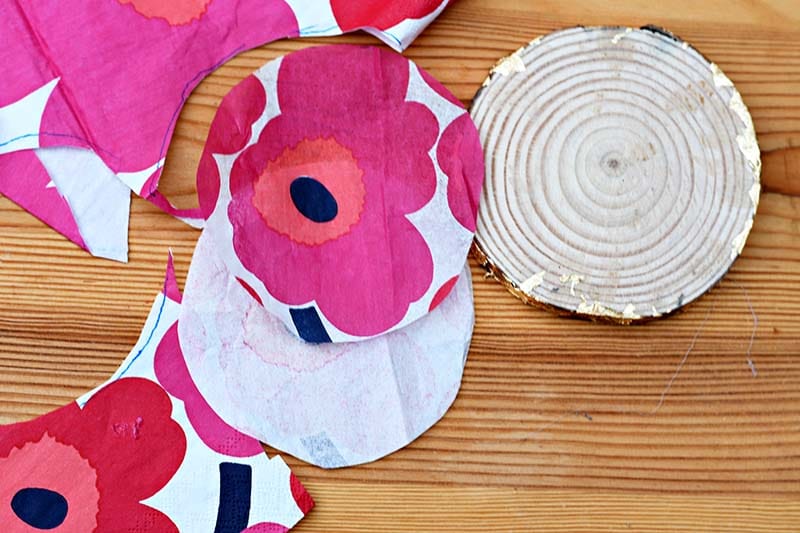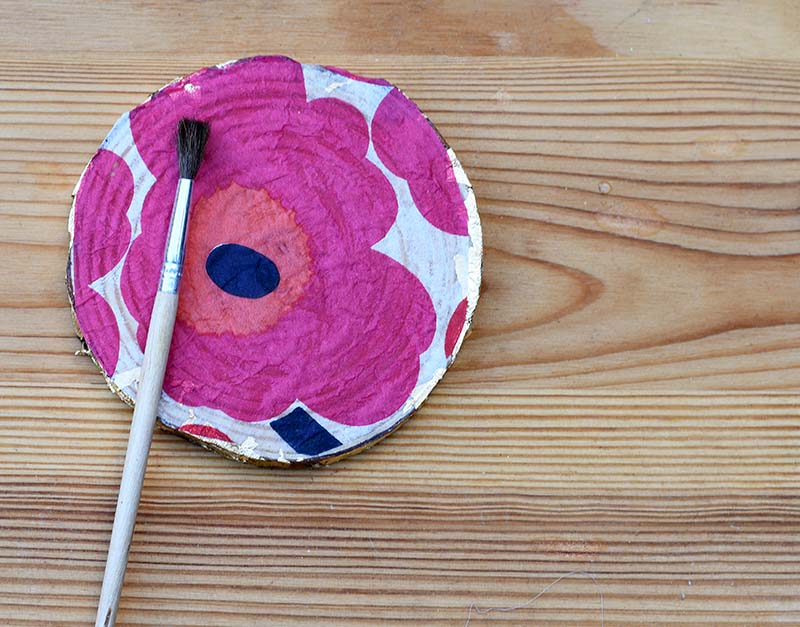 Carry on decoupaging as many woodslices as you want with the Marimekko paper napkins. When the decoupage glue has dried add another coat of glue to the top of the wood slices to act as a sealer and varnish. (If you are going to use them as coasters rather than a decoration I suggest you use a waterproof sealer.)
Once one side, of the wood slice was dry I then decoupaged the other side with a different pattern.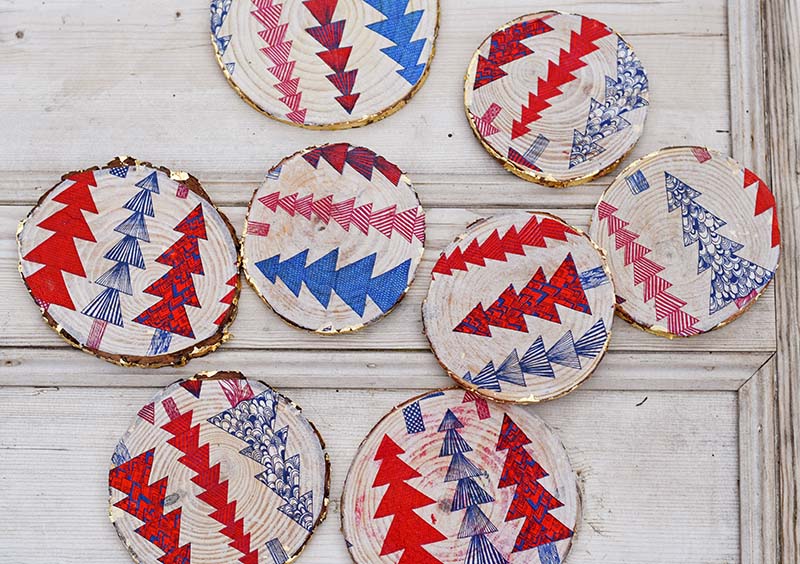 How To Hang The Nordic Christmas Decoration
Drill a hole in each wood slice wide enough for the ribbon to pass through. Then use this ribbon to hang the decorations from a branch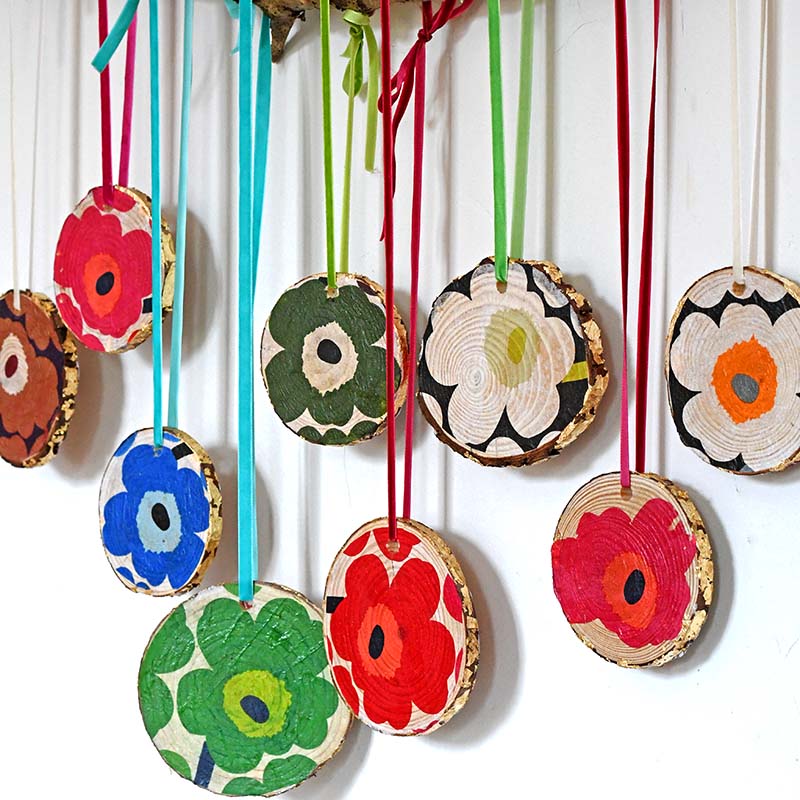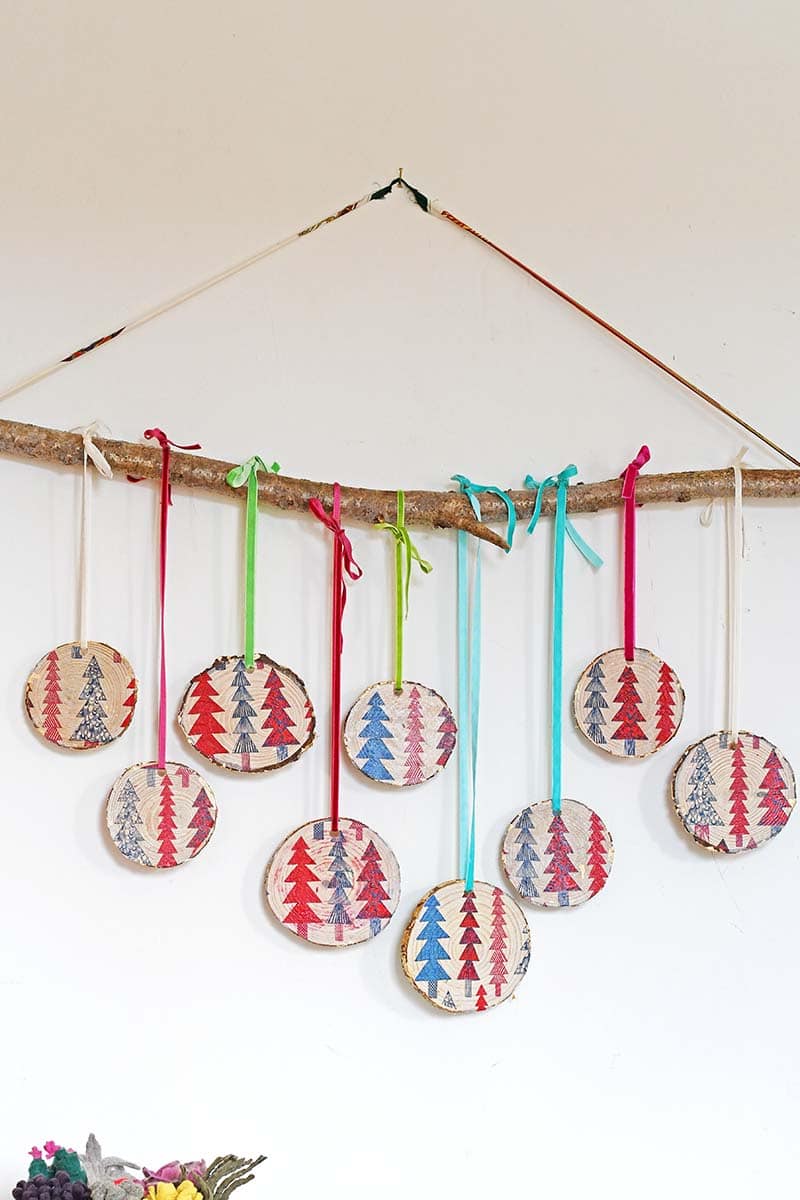 I love the red and blue pine trees for a Nordic Christmas decoration. Just turn the wood slices around to the Unikko Marimekko poppy when you want a different Scandi wall decoration. The Unikko pattern is such a favourite of mine. I'm a bit obsessed with it, so much so I even have Marimekko stairs in my house!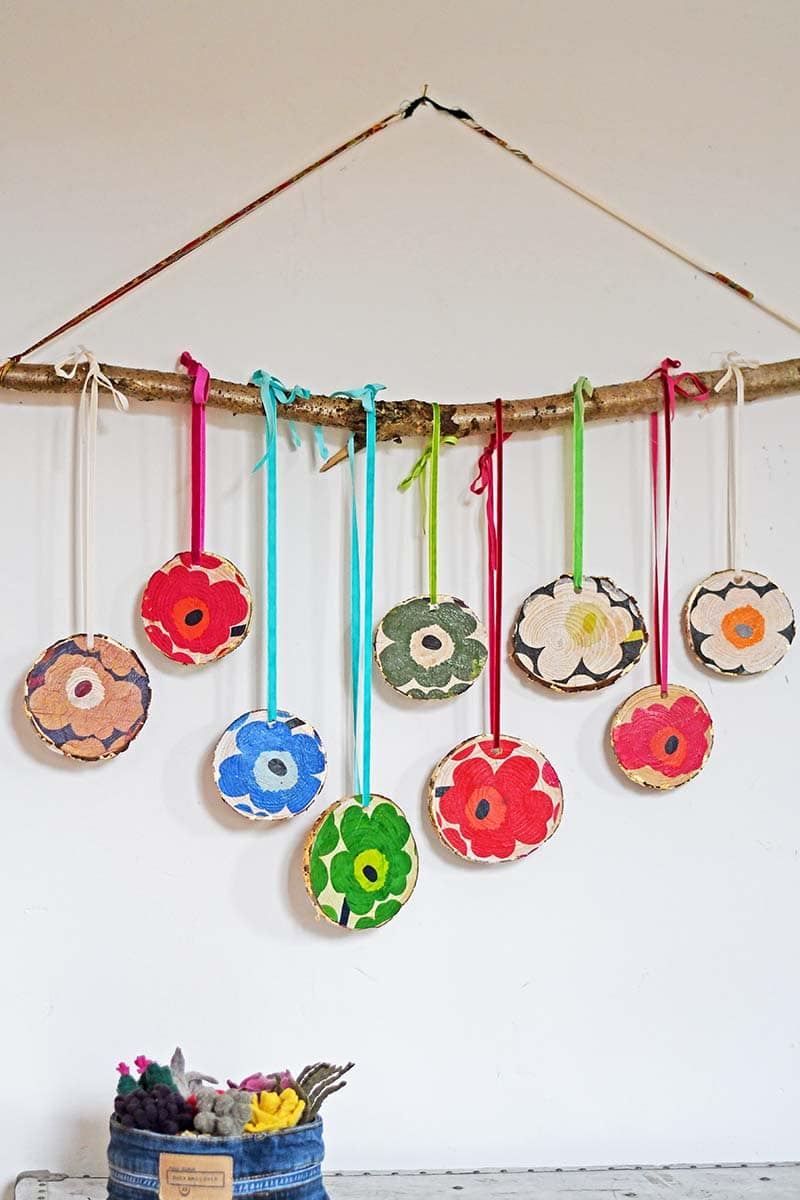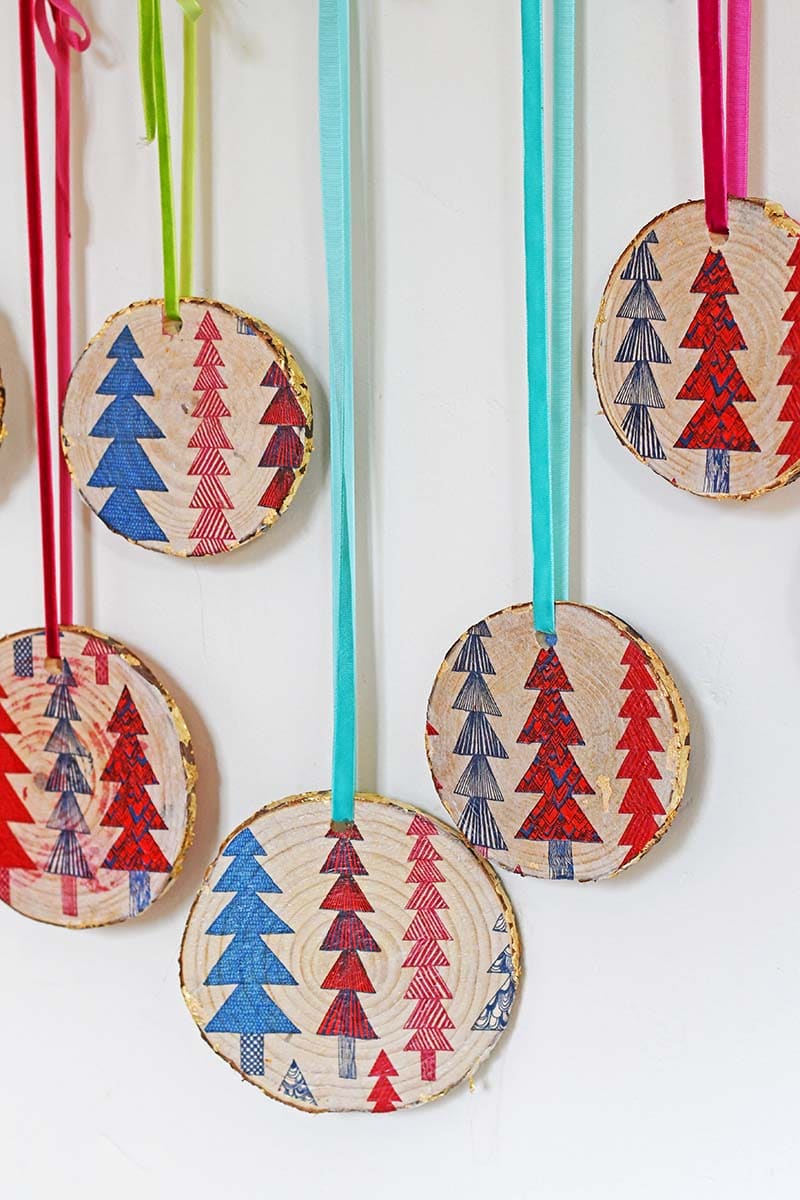 Another way to use Marimekko napkins for Christmas is to make a decoupage baubles flower display.
If you like this decoration then you will probably like some of my other Marimekko crafts and DIYs or these cool Christmas crafts for adults.
Marimekko Christmas Wall Art
Marimekko Decorative Tin Can Planters
Marimekko Decoupage On Wood Bowls
Unique Marimekko Bench
Check out this great round up if you are looking for more Scandinavian DIY decorations.
For more wood slice crafts visit favecrafts.com