How to use a free paper lantern template to make some colorful upcycled tea light jars. This cute decoration was made with Chinese New Year in mind but would look great on the mantle all year round.
We actually celebrate Chinese New Year in this house. I may not be Chinese, but I was born and raised in Hong Kong. There are bits of the culture and traditions that will forever be engrained in me, such as celebrating Chinese New Year.
Besides Chinese New Year, there are a few celebrations we mark in the cold dark winter months. Not that I necessarily need one, but I love to have an occasion to craft for.
I made some rainbow thistle decorations for Burn's Night on the 25th of January (my mother is Scottish). My birthday falls on Valentine's day. I love to craft and fill my house with heart decorations to celebrate.
Making Upcycled Tea Light Jars For Chinese New Year
During the dark winter months, I love to brighten up my home with illuminated decorations. Last year I made some cute upcycled postage stamp tea light jars out of yogurt jars.
These jars are just the perfect size to use as tea lights, whether using real candles or LED ones.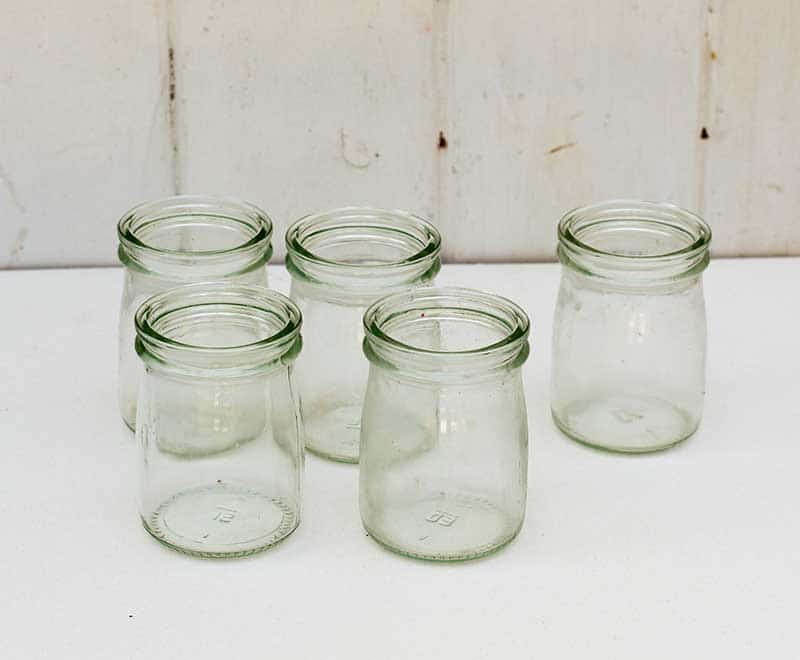 We've eaten a lot more yogurt since then. I have another stack of cute little jars. This time I have upcycled them using a paper lantern template to make cute little Chinese Lantern tea lights for my mantle.
These are just as colorful as the postage stamps, as I have used colorful patterns for my free paper lantern templates. The patterns used are traditional Chinese patterns from a 19th Century book, "Examples of Chinese ornament".
This is a very simple and affordable upcycled craft. Even the kids can get involved.
We are a participant in the Amazon Services LLC Associates Program, an affiliate advertising program designed to provide a means for us to earn fees by linking to Amazon.com and affiliated sites. As an Amazon Associate, I earn from qualifying purchases.
What You Need
Small glass jars like the ones you get with the posh yogurt. Mine are from Aldi but I think there are other brands of yogurt made in similar glass jars.
Remote-controlled tea lights – I use remote-controlled tea lights so that I can switch all the lights on and off with just a push of a button. It beats having to take them out of the jars one by one, every time you want to switch them on or off.
Inkjet printer and 2 sheets of normal computer paper
Scissors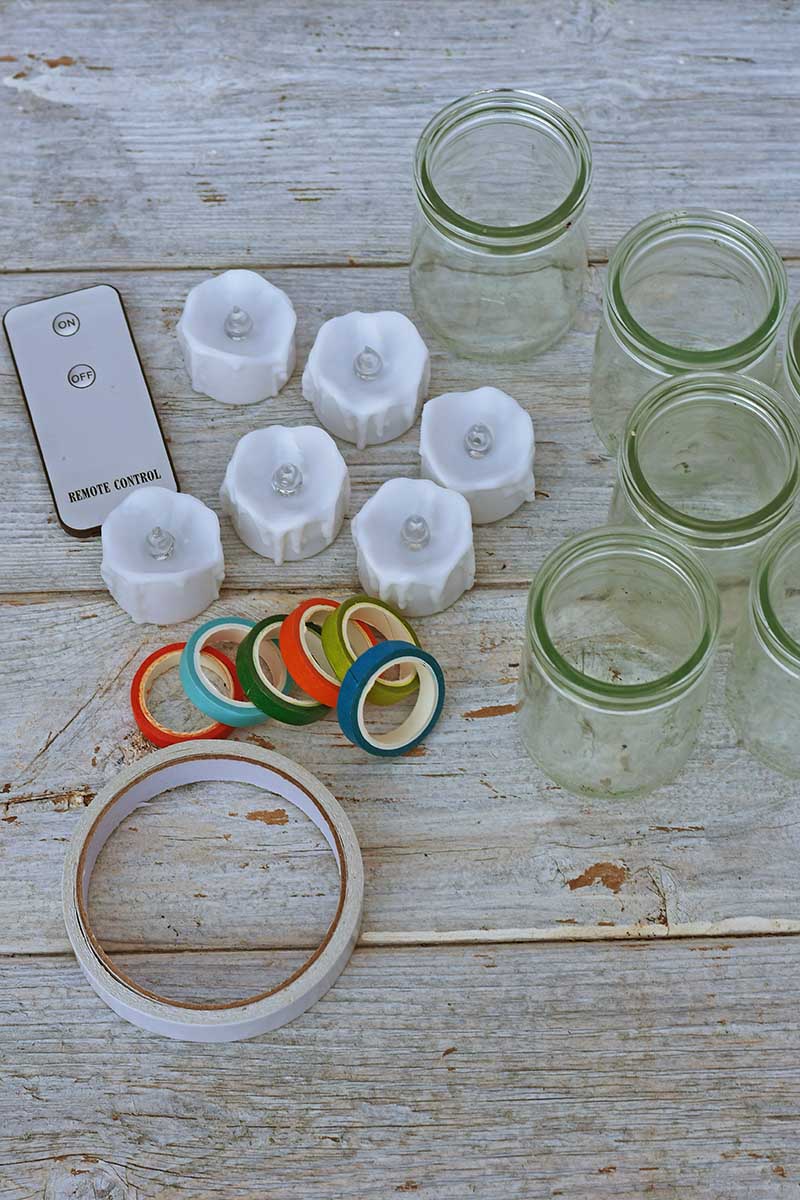 The Free Paper Lantern Templates
There are six Chinese paper lantern template designs spread over two pages.
Just click on the title above the design page you want. Higher resolution images will open in a new window on your browser. If you right-click with your mouse on the larger image you will have the menu option to save it to your device.
These mini paper lanterns were designed to go around small yogurt jars. However, if you don't have small jars, you can print them on heavy paper. They then will stand up on their own.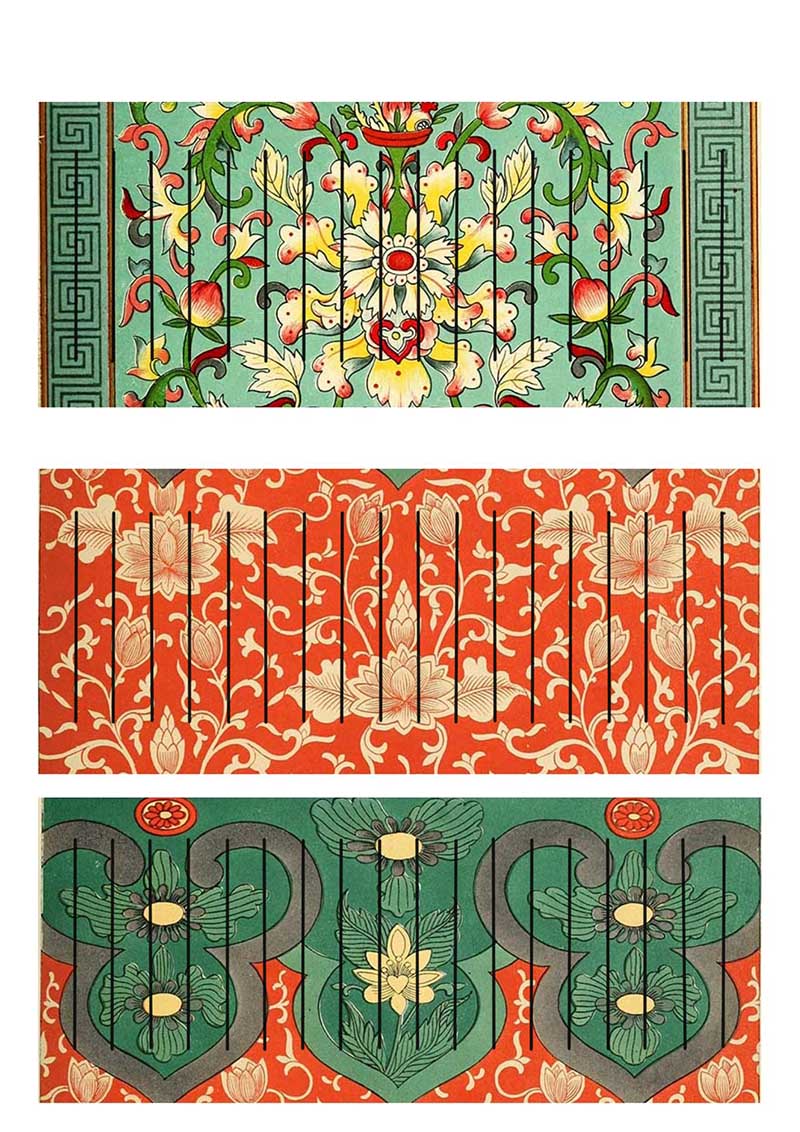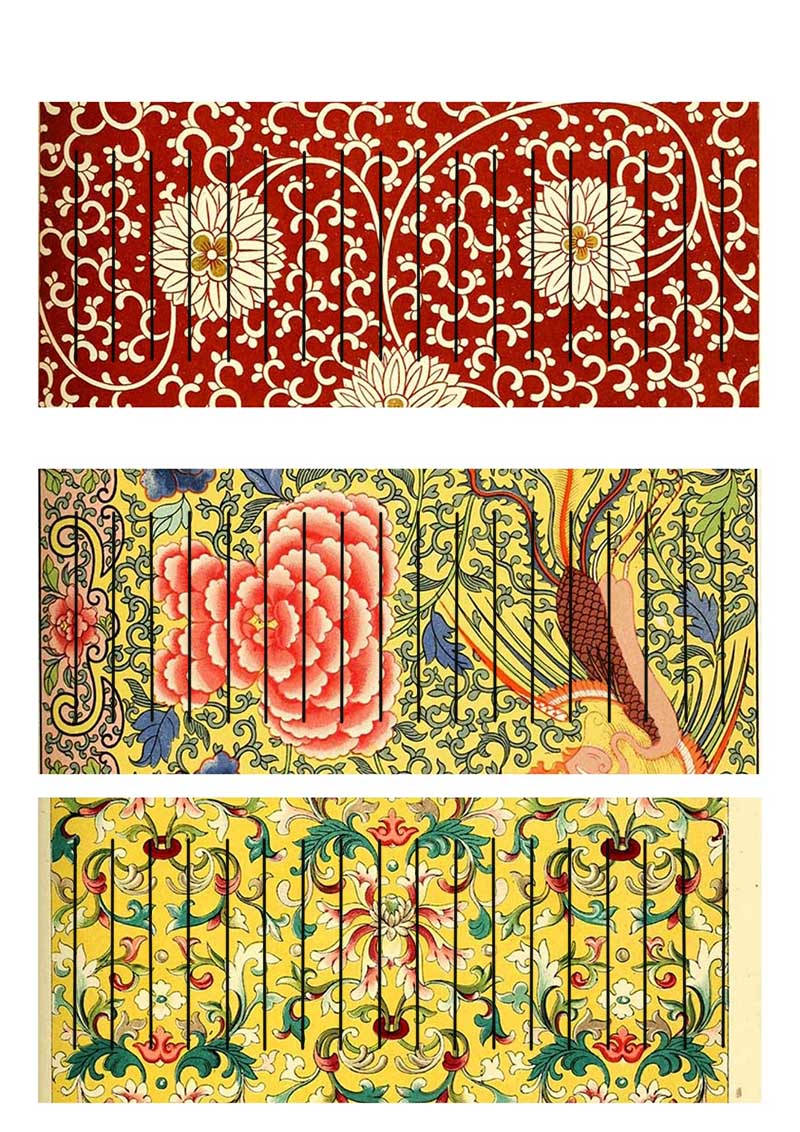 How To Make The Chinese Lantern Tea Light Jars
1.. These are so easy to make. The first thing to do is to wash the yogurt jars in hot soapy water. Scrub away the labels.
2. Next, print out the paper lantern templates. Normal printer paper will do. Make sure you select the best quality print option on your printer's advanced menu settings. This will make sure the colors are nice and bright.
There are three lantern templates per page. Cut each one out using scissors.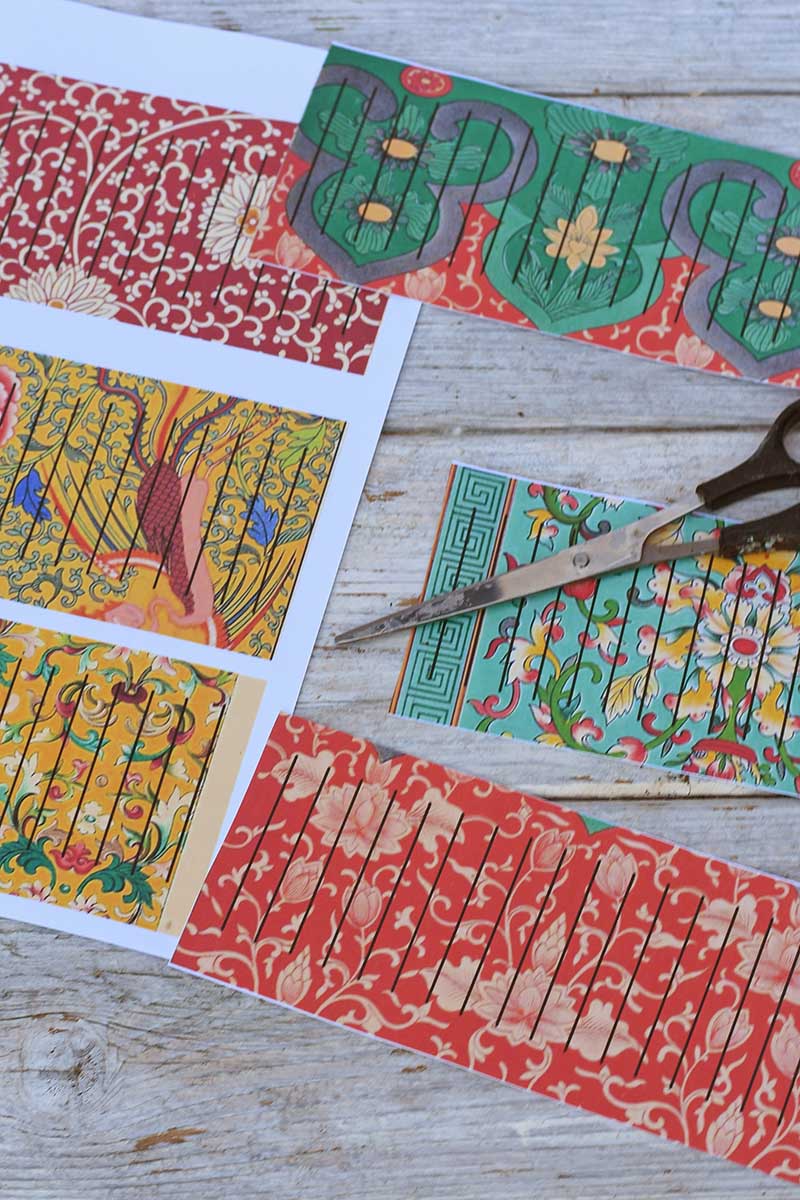 3. Next, fold the paper lantern template in half lengthways. Make sure you crease the paper along the fold.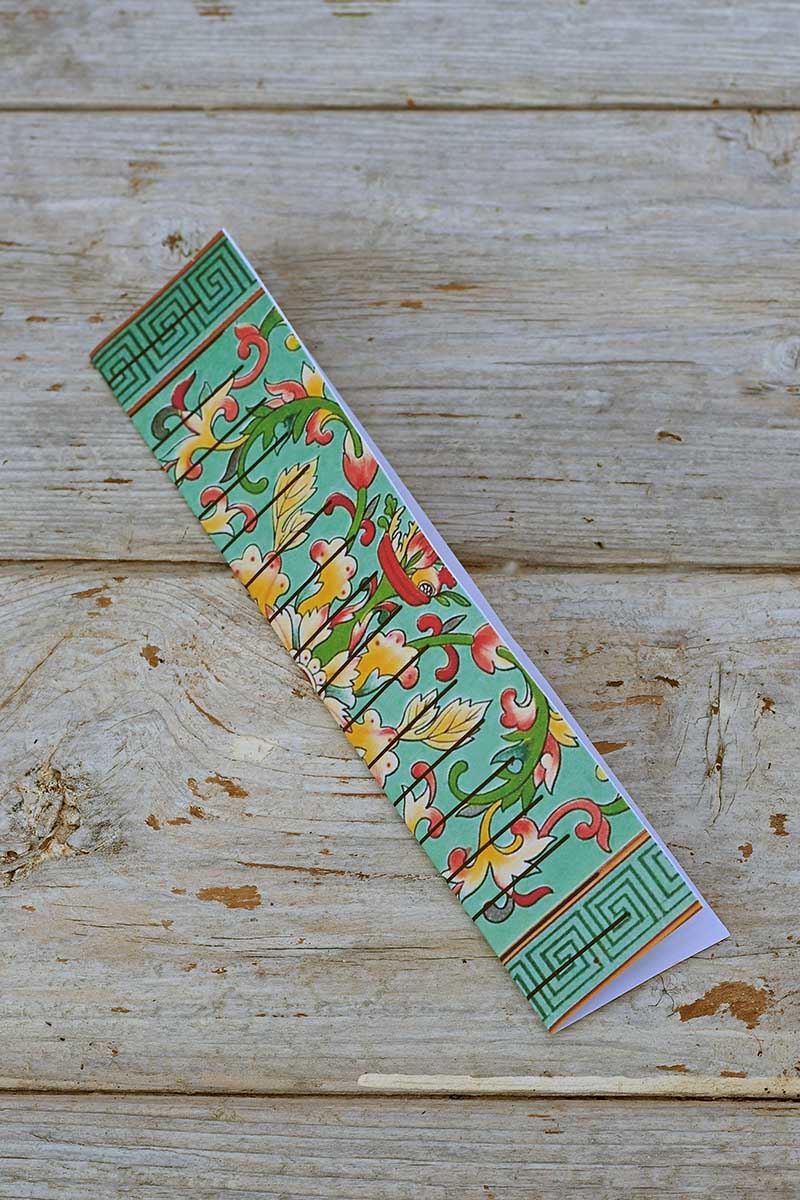 3. There are black lines marked at equal distances along the lantern template. Using a pair of scissors, cut along these lines. Do not go beyond the end of the black lines. Once all the slits have been cut, unfold the Chinese paper.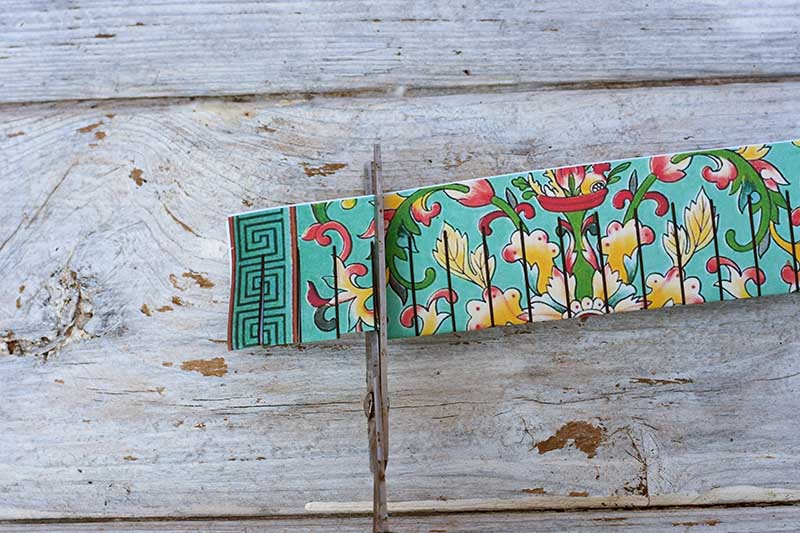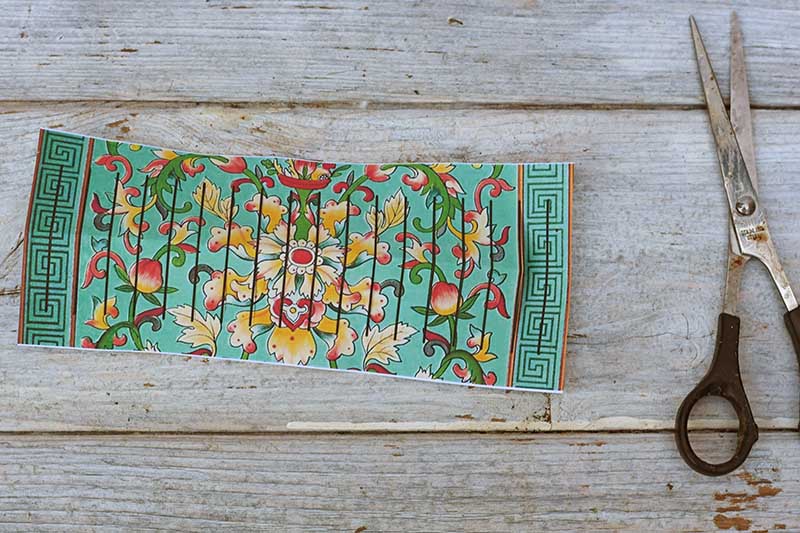 4. Next, place double-sided sticky back tape around both the top and the bottom of the yogurt jars. Then wrap the Chinese paper pattern around the jar so that it sticks to the tape.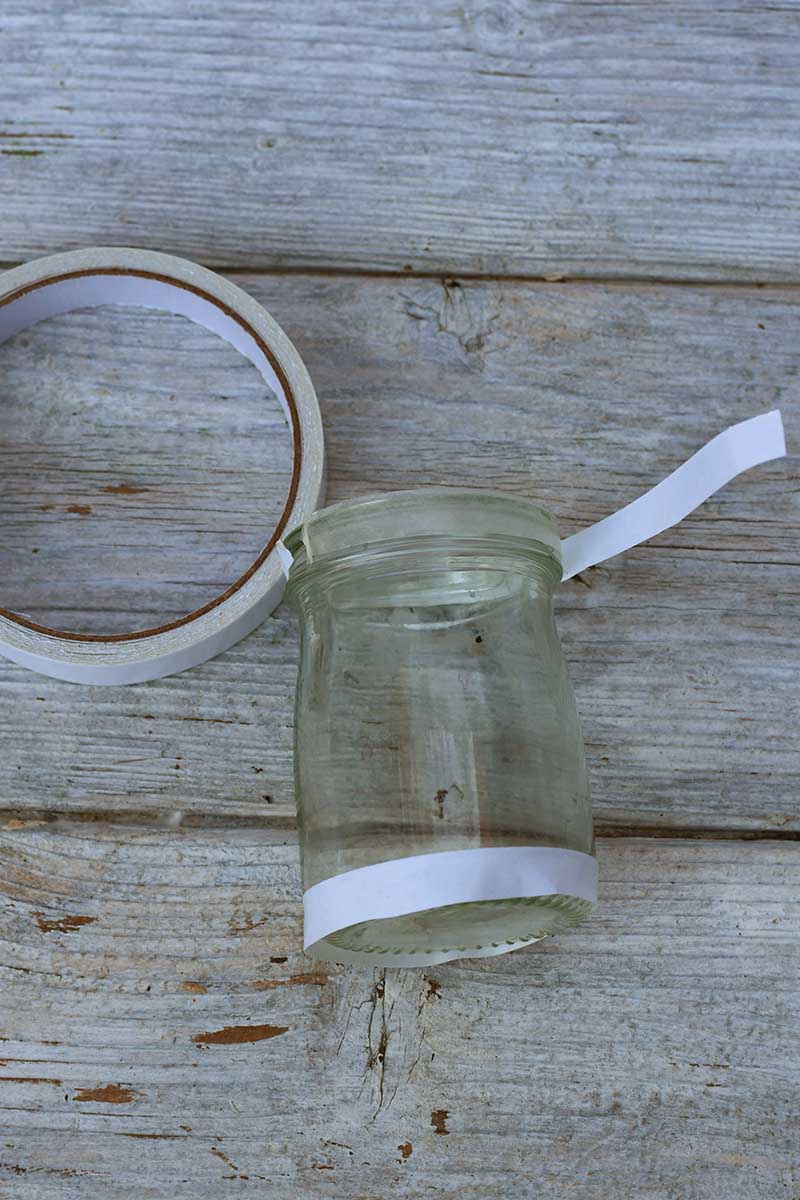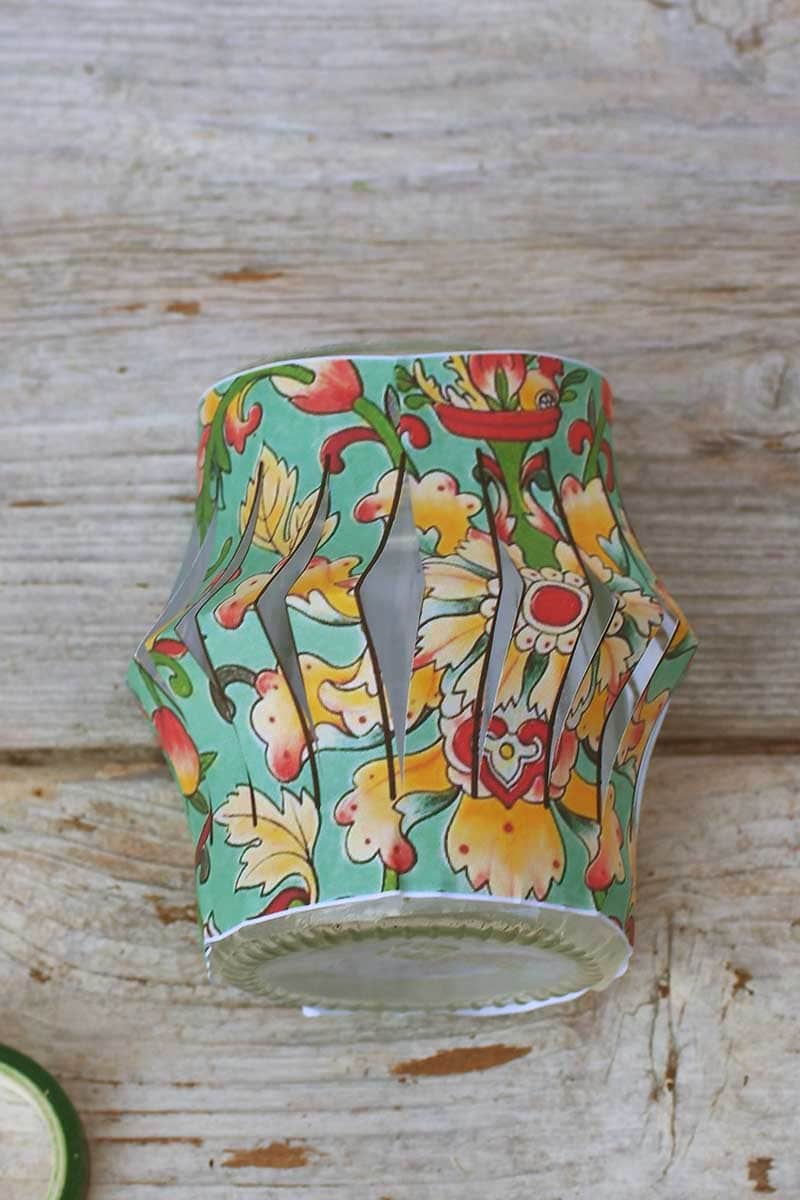 5. Next, pick a colored washi tape to match the pattern of your paper lantern. Then wrap the tape around both the top and bottom of the tea light jar.
I wrapped the washi tape around the jars twice. That was so the pattern below wasn't visible through the tape.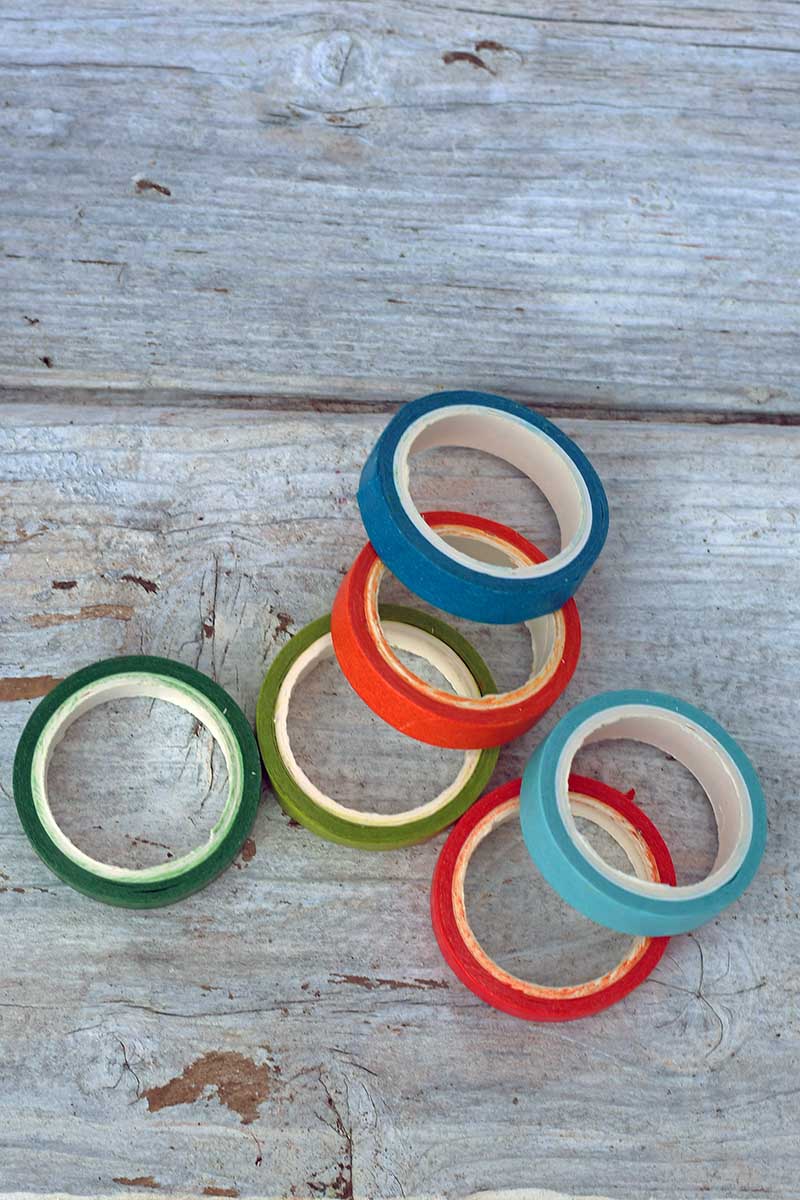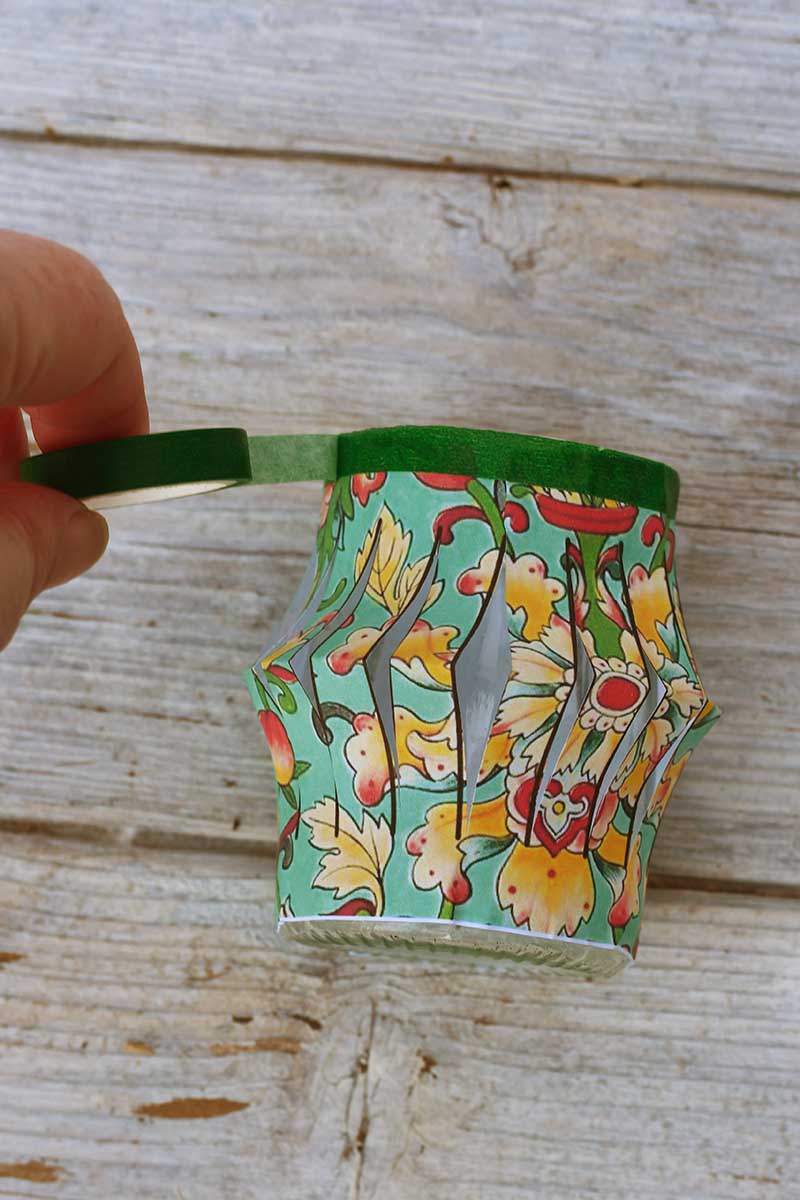 6. Finally, all that is left to do is to pop the LED candle into the tea light jar.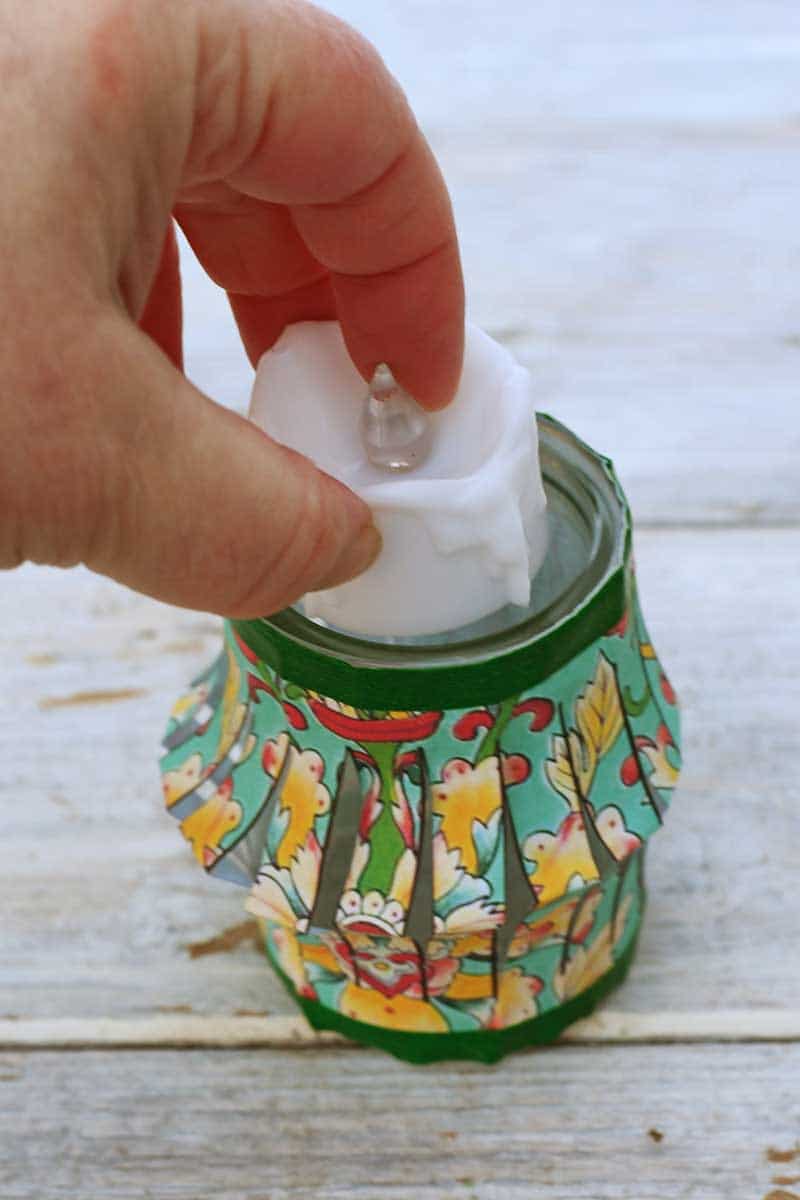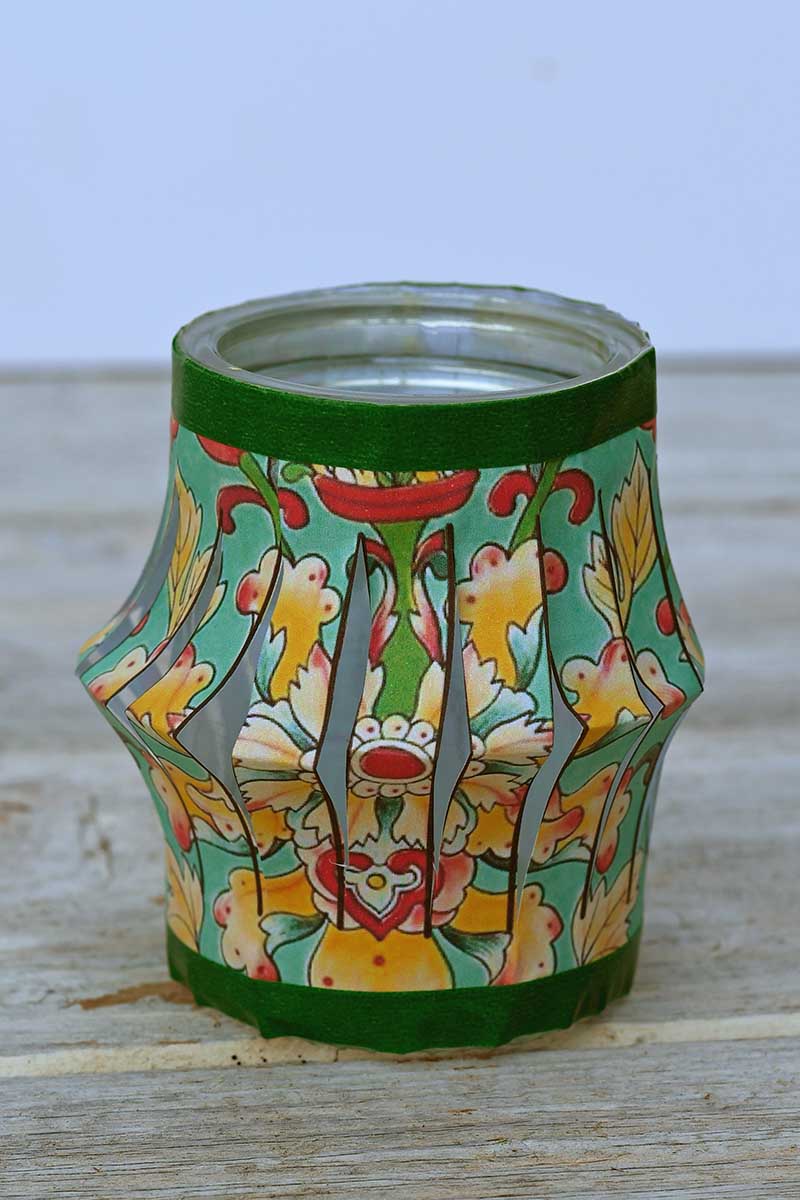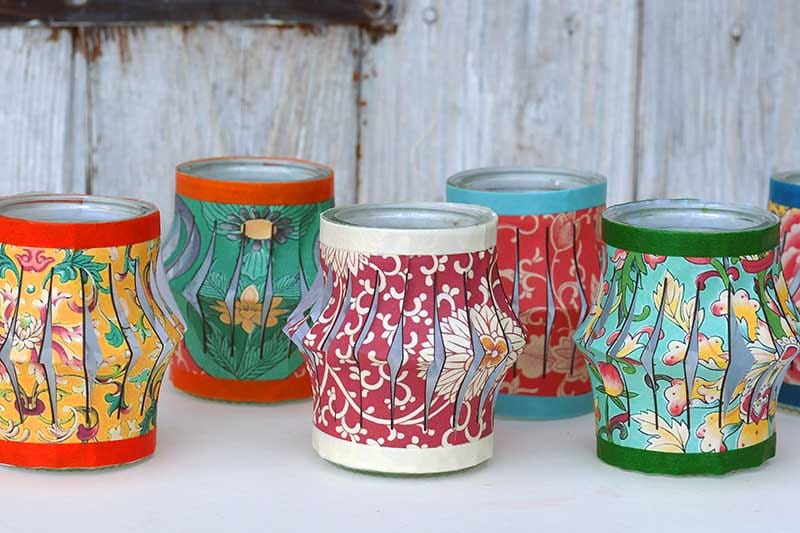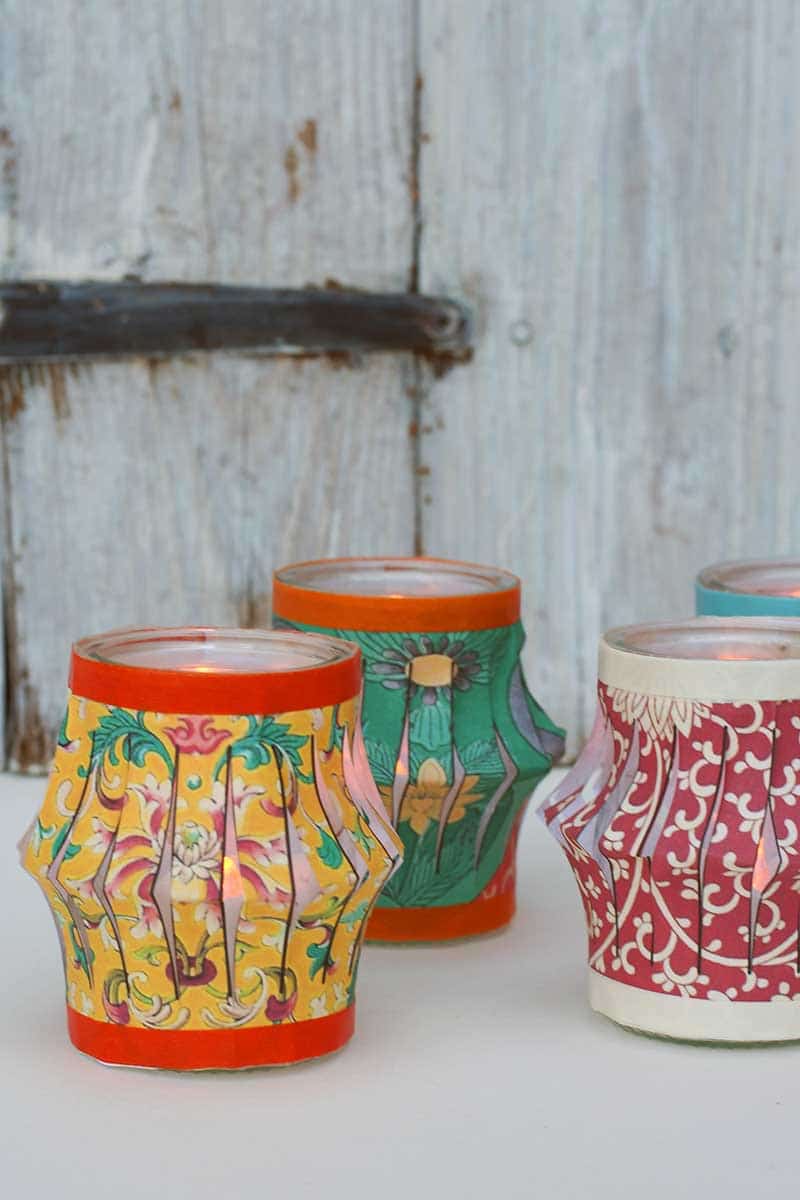 Chinese New Year Paper Lanterns
These cute mini paper lanterns sit on my mantle and they look really bright and colorful. I love that the LED lights are remote controlled. This makes them so easy to switch on and off.
They will be staying on the mantle way beyond Chinese New Year. They look great with my Chinese hexagon patchwork cushions.
There are so many possibilities to make these paper lanterns in different designs. It wouldn't be too difficult to cut your own chosen paper to size and to draw the slit lines on them. There is a large collection of vintage Japanese art prints here, that I also think would make great lanterns.
The remote-controlled LED lights are good fun to use with these upcycled map luminary bags too.
If you liked these Chinese paper lanterns, then you might like some of my other illuminated decoration ideas.
Yield: Mini Paper Lantern Tea Light Jars
How To Make Chinese Lantern Tea Lights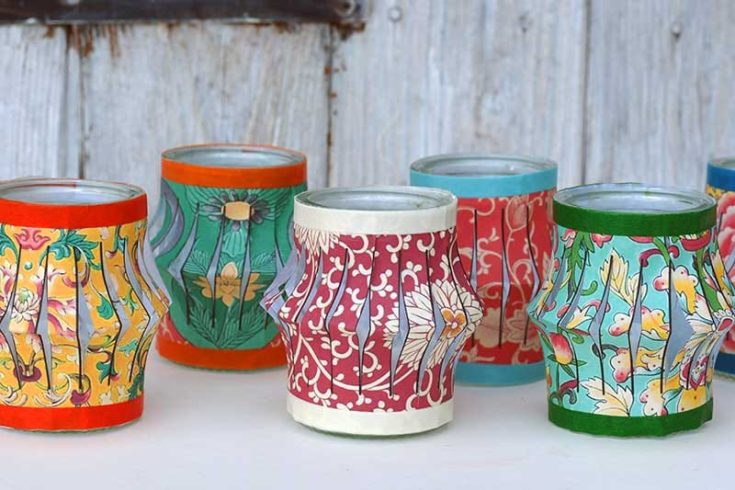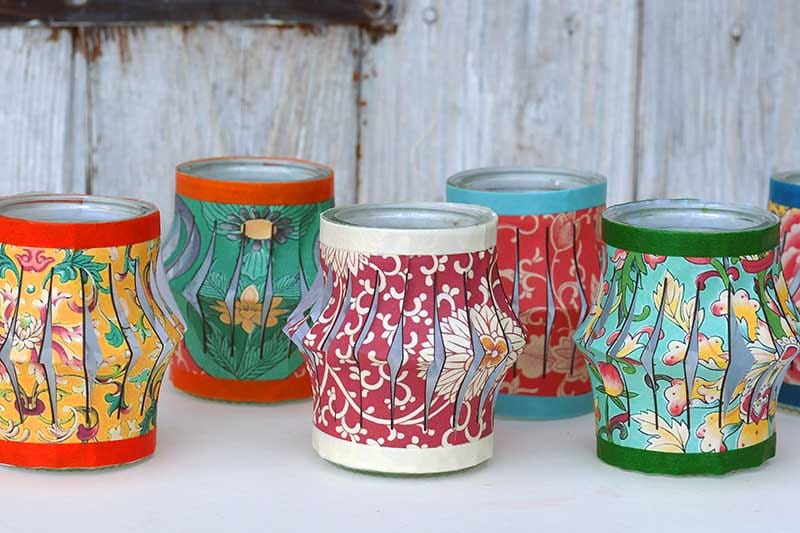 A very cute upcycle of mini yogurt jars with free printable paper lantern templates to make these tea light jars. A great decoration craft for Chinese New Year, but other designs would look great all year round on the mantle. Use remote-controlled LED tea lights to make them easy to switch off and on.
Materials
Mini glass jars -I used Aldi homemade yogurt jars
Double sided sticky tape
Washi tape in various colors
Free printable paper lantern template (see blog)
Remote controlled LED lights
2 sheets of standard computer paper
Instructions
Clean all labels off the yogurt jars with hot soapy water.
Print off the paper lantern template and cut it out. There are six different designs to choose from. Make sure to choose the best quality print option from the printer's advance menu settings.
Fold the printed paper template in half lengthways and crease the fold.
Cut slits into the template using scissors and following the printed black lines.
Unfold the cut paper with slits.
Place double-sided sticky tape around the top and the bottom of the glass jars.
Wrap the paper template to the jar using the sticky tape.
Wrap a stripe of washi tape around the top and around the bottom of the jar. Use washi tape in a complementary color.
Finally, put an LED tea light into each of the mini jar paper lanterns.
Recommended Products
As an Amazon Associate and member of other affiliate programs, I earn from qualifying purchases.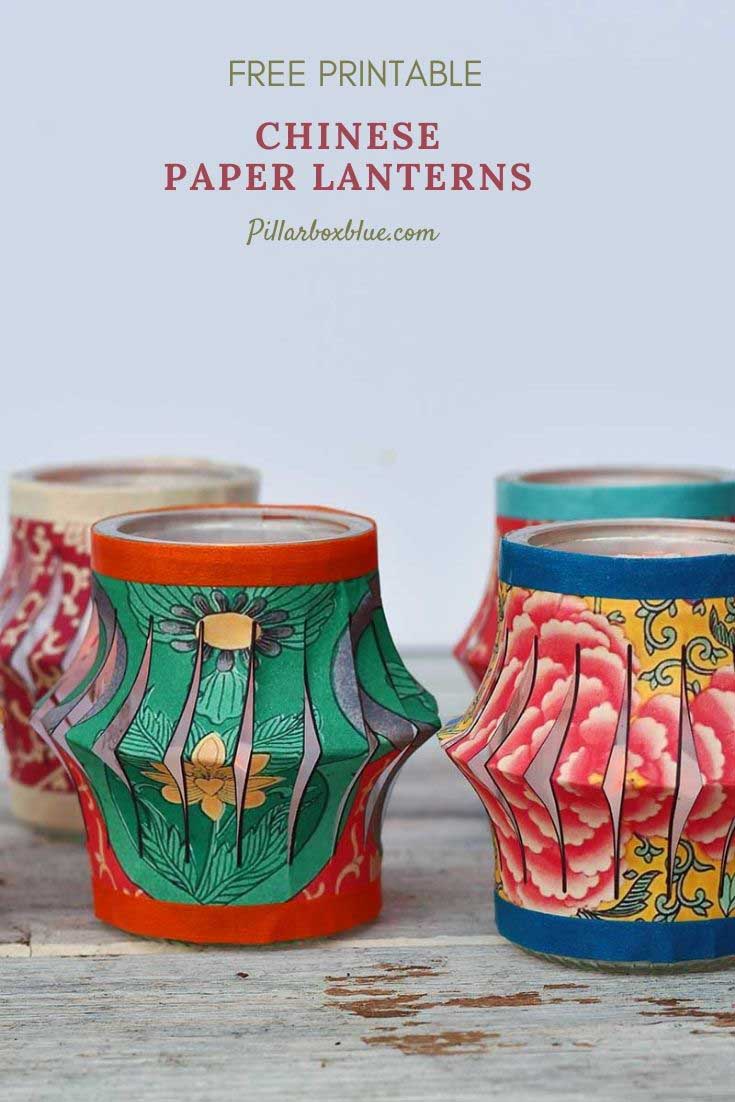 Check out these printable mini vintage image tea light lanterns too.