I have 3 boys who all love to snack on toast. Two are very English in their tastes one being a Marmite lover and the other lemon curd. My youngest is slightly more continental in his taste and covers his toasts with Nutella.

The other day as I was putting away the Nutella jar after my sons snacking session, I noticed that it looked like a mini glass-domed cloche. That gave me the idea for this craft.

I thought it would be lovely to make a cute mini Christmas cloche scene. In the past, I've made painted pine cone Christmas trees. And I'd spotted tiny pine cones in the park that would be perfect for this.

Rather than go down the traditional route of Christmas figures for my cloche I decided to make them more fun by using dinosaurs. Actually, the main reason I used dinosaurs is that I remembered there were still some in the kitchen junk drawer I had rescued from the hoover many years ago.

I knew they would come in handy one day!

This is a very quick and affordable Christmas craft. I made three Christmas cloches (dinosaur terrariums), in the end, one for each son. That meant a lot of Nutella was eaten. However, I did find some great Nutella recipes on Pinterest.


We're a participant in the Amazon Services LLC Associates Program, an affiliate advertising program designed to provide a means for us to earn fees by linking to Amazon.com and affiliated sites. As an Amazon Associate, I earn from qualifying purchases.
Repurposed Nutella Jar Into A Cute Christmas Cloche (Dinosaur Terrarium)
What you need
Empty Nutella jar – The small jars with the plastic cap lids that can be used as drinking glasses afterward. If they aren't in your local supermarket, try an Italian deli. My Italian deli always has this style of Nutella jar in stock.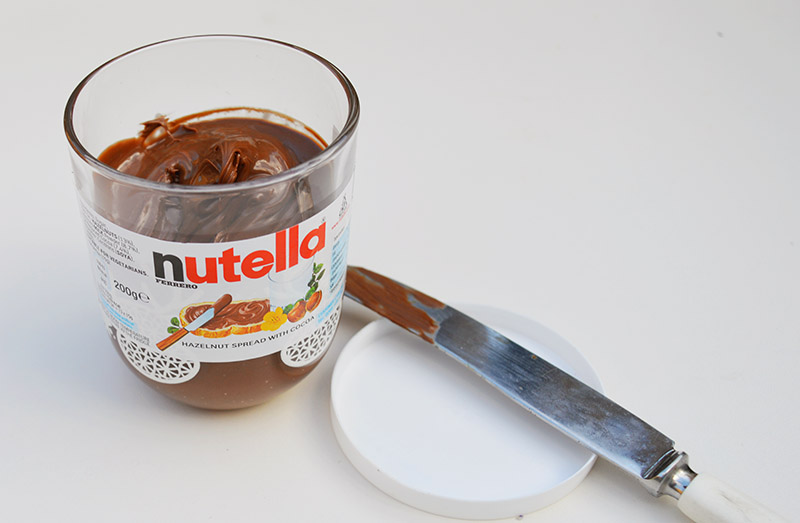 Wood slices – Either cut your own or you should be able to buy these in any craft store. You want ones that are just slightly larger than the circumference of a Nutella jar.
Small pine cones
Mini dinosaur figures – you can, of course, go traditional and use Christmas figures, Christmas cake toppers would be good to use for this.
Fake snow – I got a bag of this from my local pound/dollar store
Masking/sello tape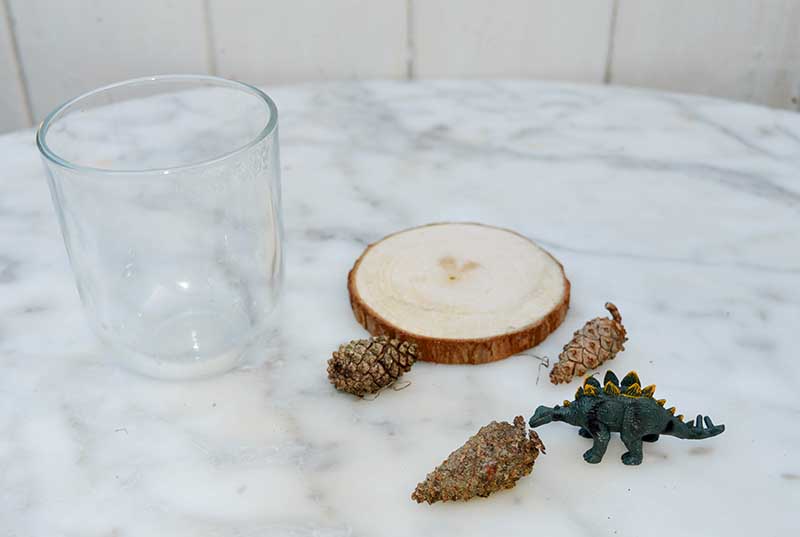 How to make a Christmas Cloche
Step 1: First, spray paint your dinosaur gold. Then paint the pinecones green, so that they look like mini Christmas trees.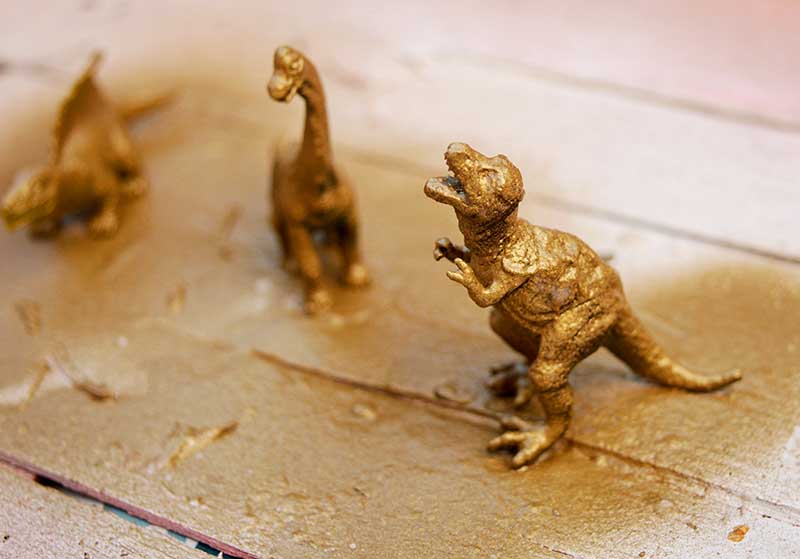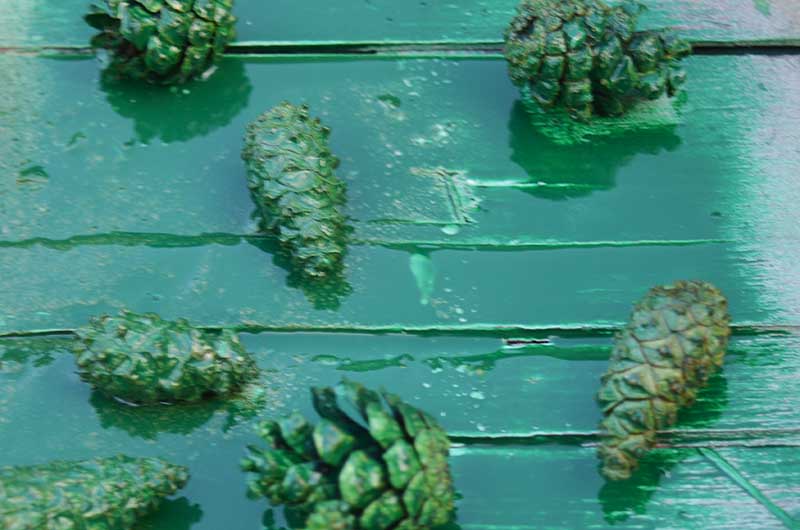 Step 2: Next mark off about 5 mm of the edge of the wood slice with tape. Then cover the wood slice in glue and smother with fake snow.
When the glue has dried remove the tape, you should have a snow-free edge around the wood slice. This will allow for the glass cloche to sit nicely on the wood slice.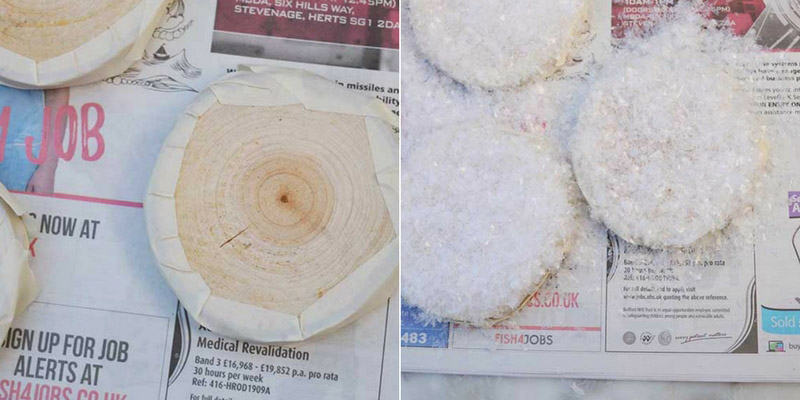 Step3: Next, using the hot glue gun stick your dinosaur figure and pine cone tree to the snow-covered wood slice.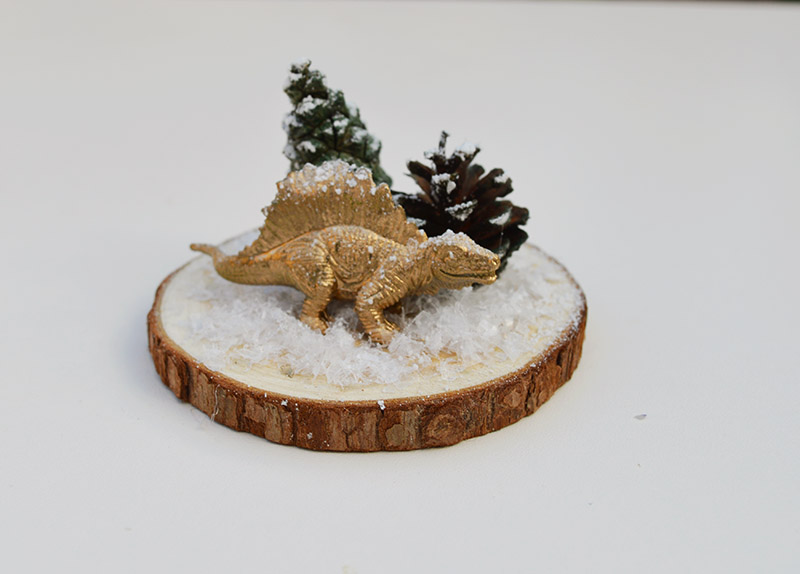 Step 4: Finally, just add the glass Nutella jar as the dome to finish off your Christmas cloche (dinosaur terrarium). I didn't stick my cloche to the wood slice but you can easily do this if you want to.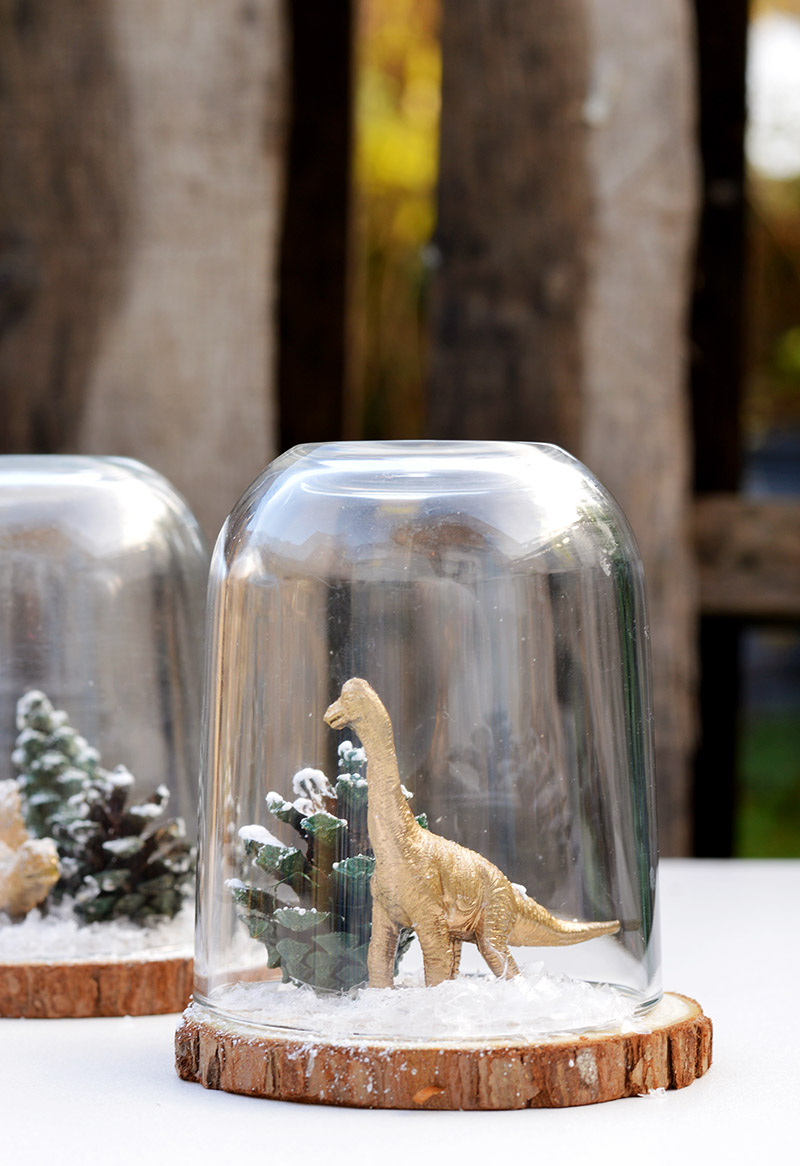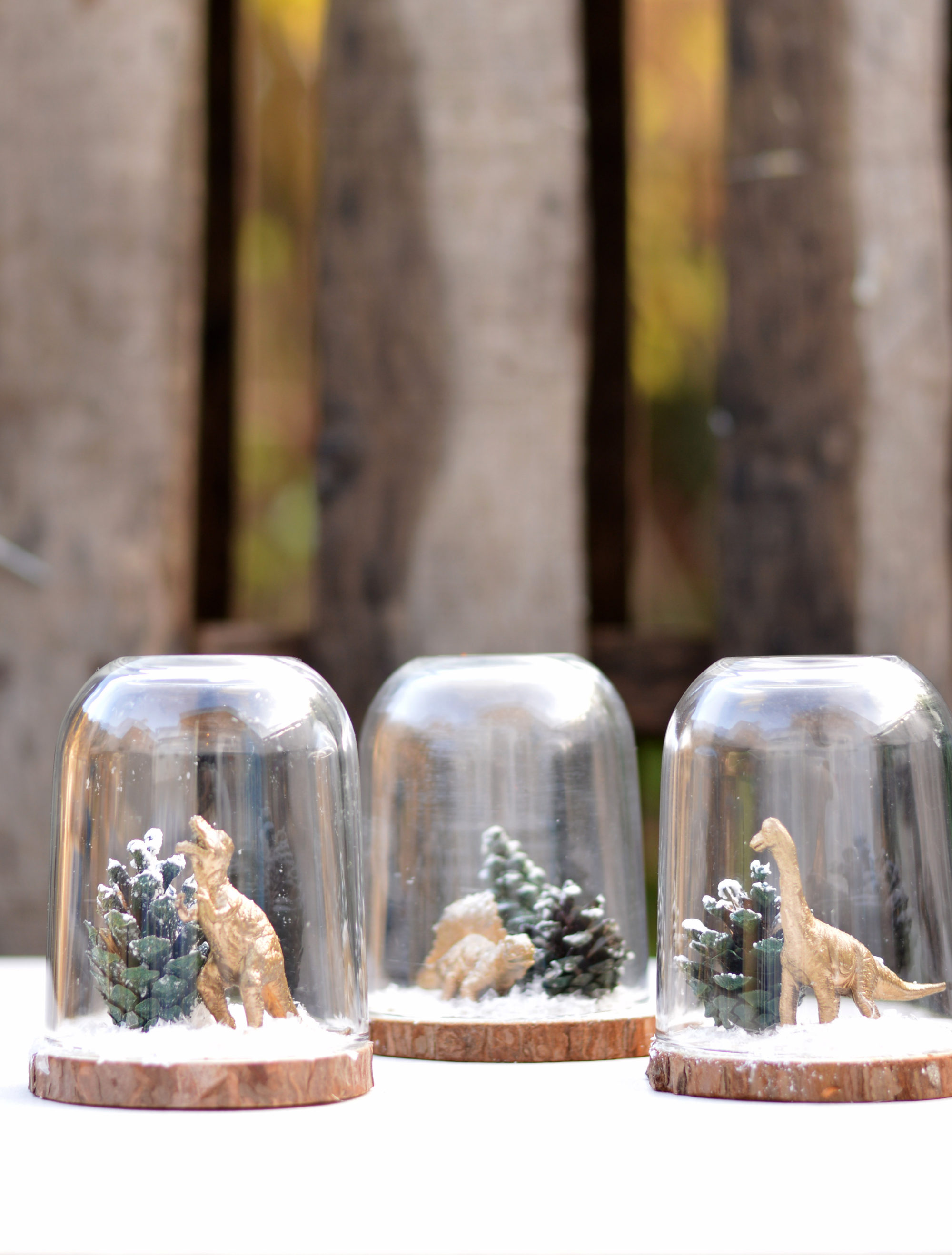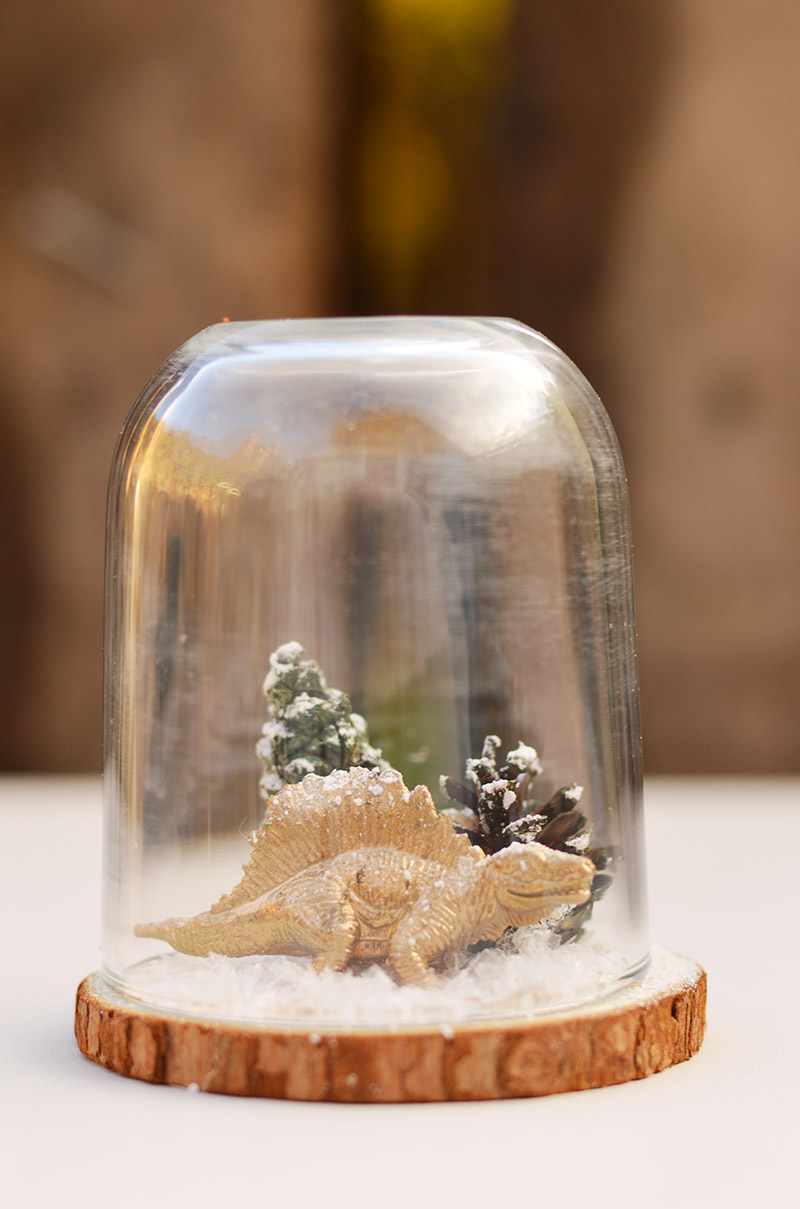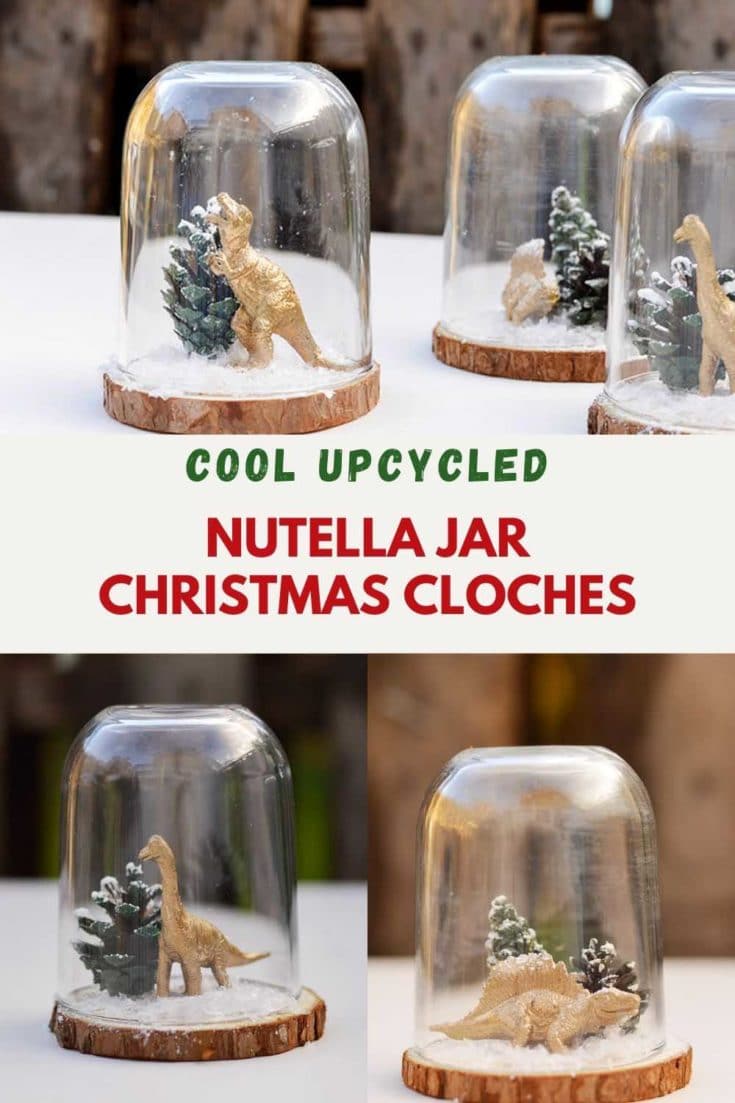 These mini Christmas cloches are so easy to make and so much fun I want to make more. I fancy making some with the tiny figures that you get with model railway sets. I just need to get my boys to eat more Nutella, which shouldn't be too difficult!

Also if anyone has any ideas for repurposing Marmite jars I'd love to hear them.

There is another idea for a DIY cloche with this paper parrot decor. Don't forget to check out my other Christmas crafts especially the upcycled Christmas ornament ideas.
Also, if like me you have a collection of old odd plastic toys the kids no longer play with another fun thing to make with them is a toys frame medal board.
If there are a few stray lego figures in the collection they can be used to make a fun interchangeable lego figure frame or some fun lego push pins.