DIY A Cute Upcycled Christmas Tree Pillow
I'm so chuffed at how I managed to turn a plain boring old wool sweater into a really cute and cuddly Christmas Tree pillow.

When I saw this green jumper in my junk trunk (yes, I have a trunk full of old sweaters and jeans waiting to be upcycled), it was screaming out to me, Christmas tree!

I'd made cute sweater mountain pillows before so it wasn't a huge leap to Christmas tree pillows. Just a different colour with a few decorations! This pillow was really simple to make.

Pom poms were the perfect decorations for my Christmas tree pillow as they look like colourful baubles. And who doesn't like a pom pom!

It also helped use up some of my embarrassingly large yarn stash. However, I'm going to need to make a whole forest of Christmas tree pillows to make a real dent in it.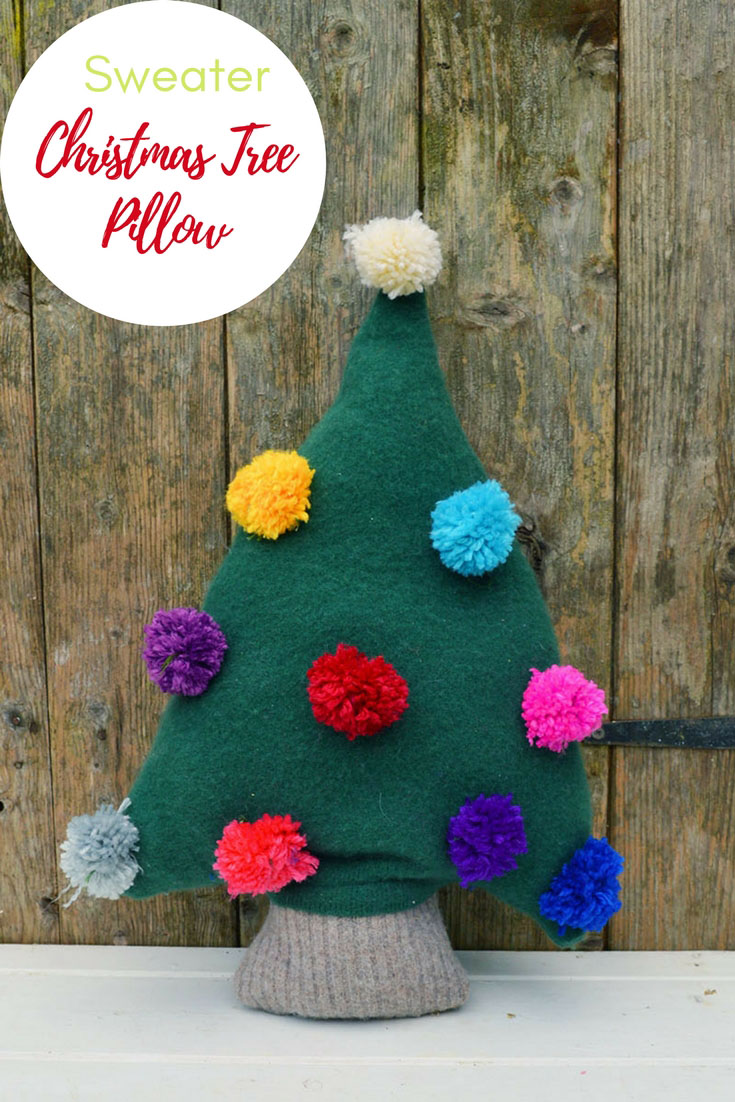 This post contains Amazon affiliate links for your convenience. Click here to see my disclosure policy.


What you need to make a Christmas tree pillow
Old wool green sweater – (Needs to be at least 70% wool to felt.)






Some brown felt (can be from a sleave of a wool sweater)
White Chalk
Scissors
Needle & thread
How to Make an Upcycled Sweater Christmas Tree Pillow
First felt your sweater by putting it in a hot wash in the washing machine. If you're like me you have probably done this loads of time by accident, where you shrink your favourite sweater to a size only fit for a toddler to wear.

(If you want more felting details you can find them here)

Next, lay your felted sweater out flat. Using the chalk mark out the biggest triangle shape the sweater will allow.






Cut out the triangle shape. If you have a brown felted sweater you can cut out a trunk for your tree at the same time. Sew up the cushion outline right sides together leaving a gap at the bottom.






Turn the pillow right sides out and stuff with fiberfill before sewing up the bottom. As there is not much sewing it can easily be done by hand if you don't have a machine.

Finally using the pompom maker make the pompom decorations in various colours and sew them to your tree. I made 10 pom poms to adorn my repurposed sweater Christmas tree.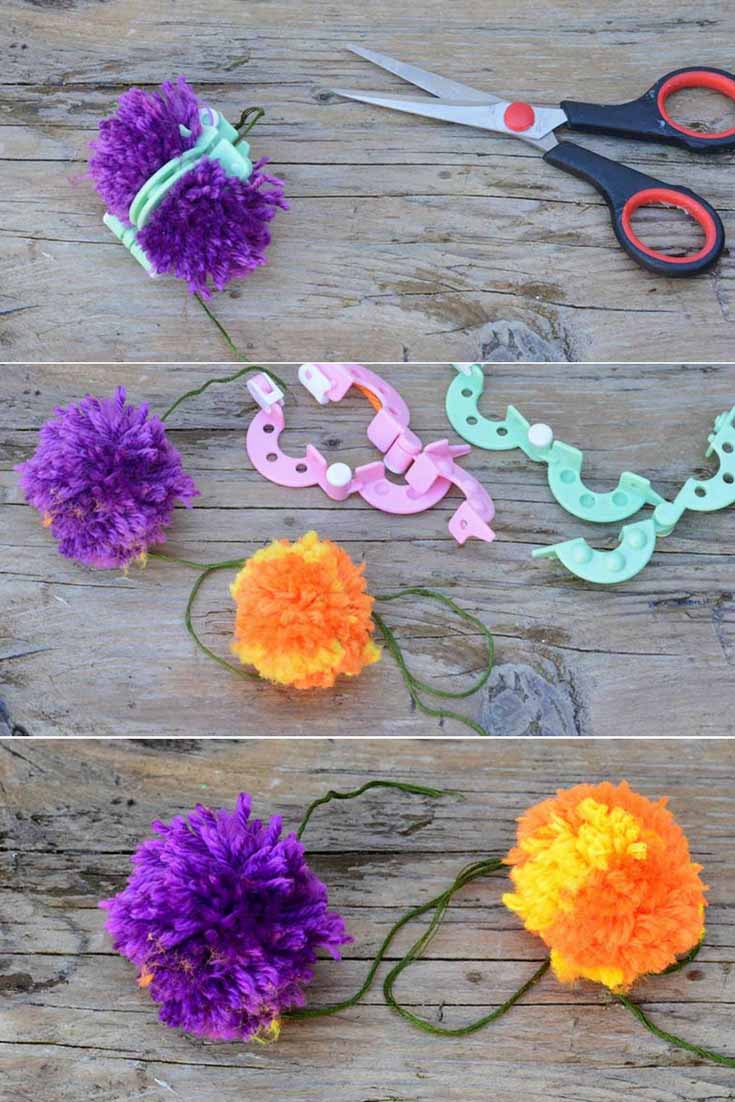 If you want some more DIY Christmas pillow ideas check out favecrafts.com