Spray Painted Upcycled floor lamp
Last week I transformed a dreary old floor lamp with spray paints into a colourful statement piece. This project was so easy and didn't require any specialist skills; as long as you can shake a can of spray paint you can revamp a lamp.
I picked up this floor lamp really cheaply from my local auction house. I wasn't sure if it worked, that didn't matter as this was a rather old lamp I changed the electrics anyway, just to be on the safe side. All the stuff you need to do this electrical update with can be bought from your local diy store and is as easy as changing a plug. You maybe lucky and pick up a floor lamp that has had its electrics updated recently.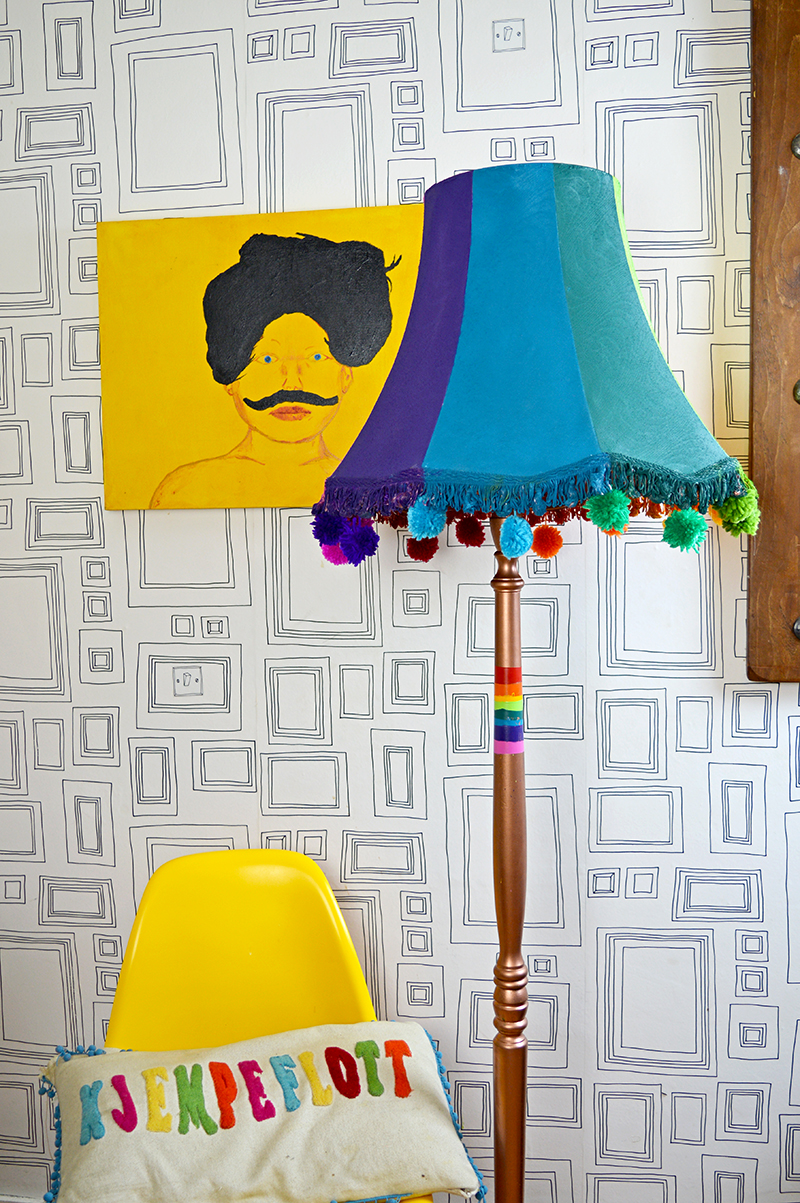 What you need
Old floor lamp
Selection of colourful spray paints. I used a copper spray paint for the base of my lamp and the inside of the shade. The lamp shade was in 8 sections so I decided to paint each section a different colour to obtain a rainbow effect.
Newspaper and masking tape
Yarn in rainbow colours for making a pompom trim.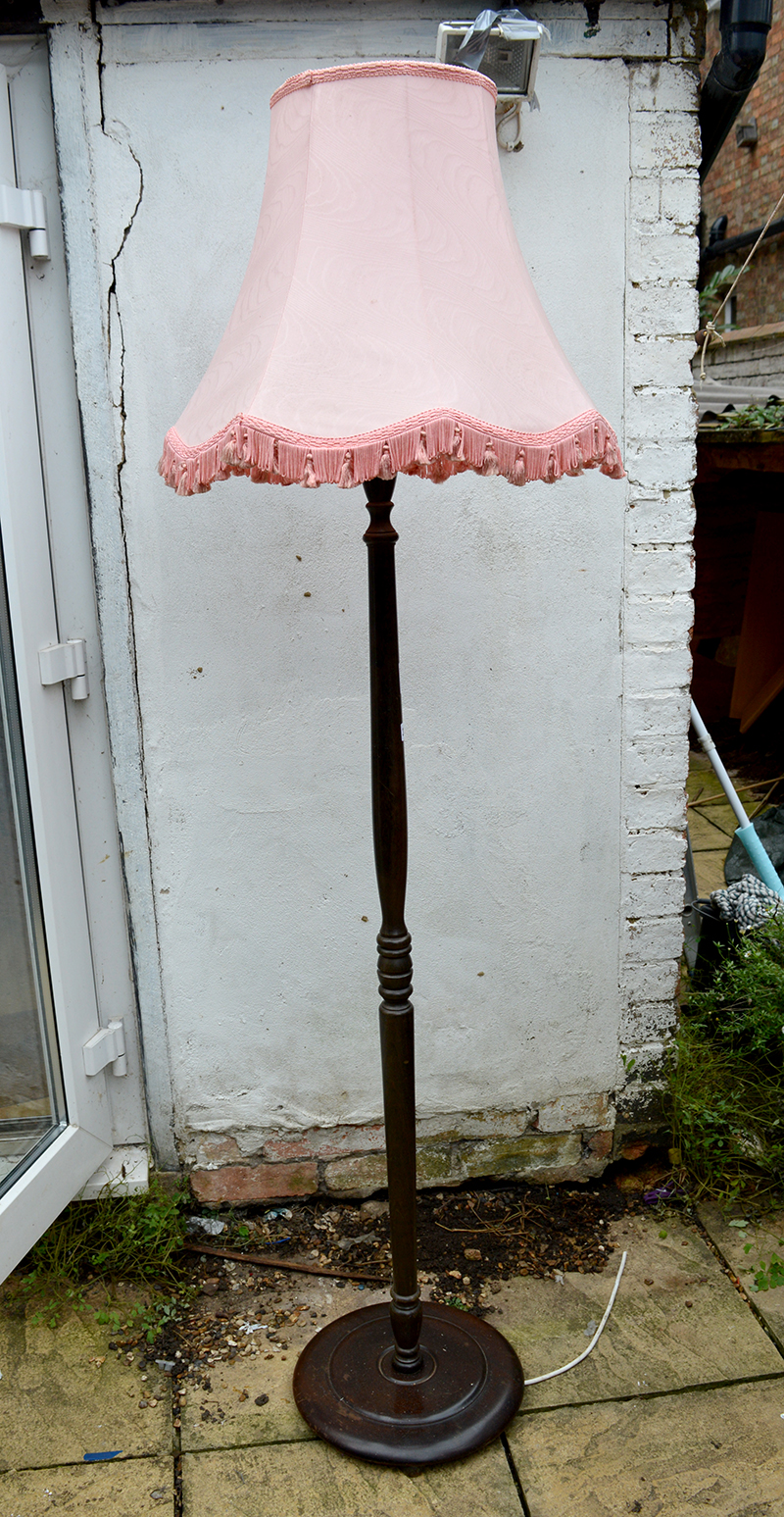 How I upcycled my floor lamp
I took the lampshade off the stand and then spray painted the stand copper. I gave the whole thing 2 coats in total.
I sprayed the inside of the lampshade with 2 coats of copper paint. When dried, using newspaper and masking tape I covered the inside of the lamp to protect it.
I spray painted the outside of the lampshade one section at a time. Using a different colour for each section in the order of a rainbow. I made sure that the bits not being sprayed with a particular colour were well covered up with newspaper and masking tape.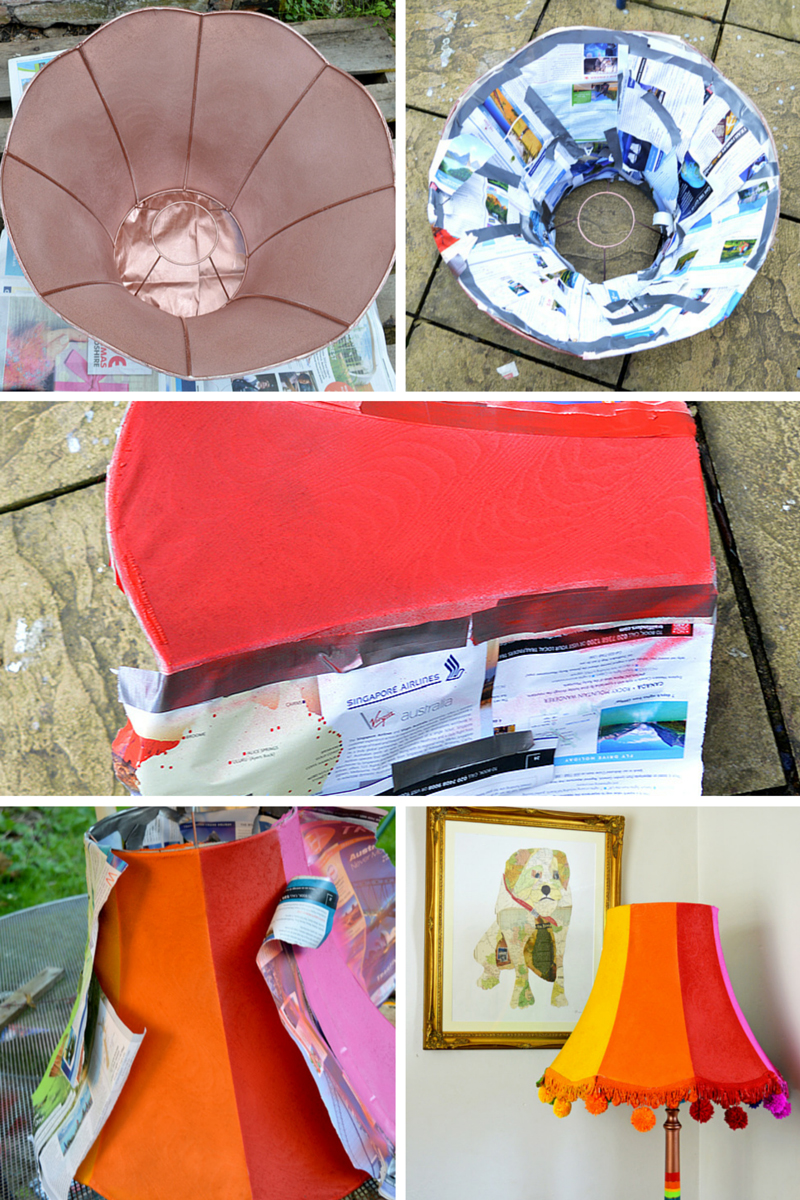 To add interest to the lamp stand I spray painted a rainbow stripe on it. Using the same newspaper/tape cover up method with each colour spray.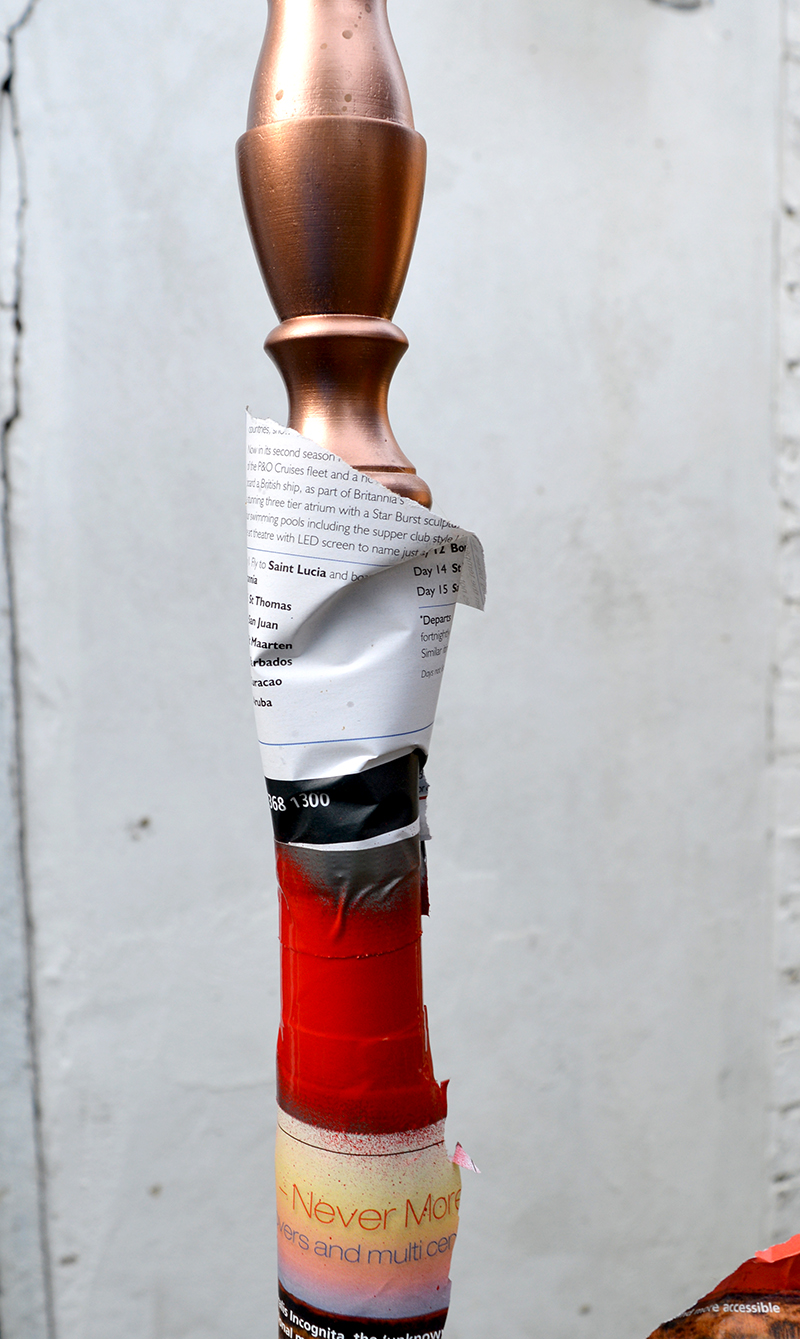 Finally I spray painted the existing trim in the rainbow colours and made 16 pompoms 2 in each of the eight colours. This I attached to the lampshade with a hot glue gun.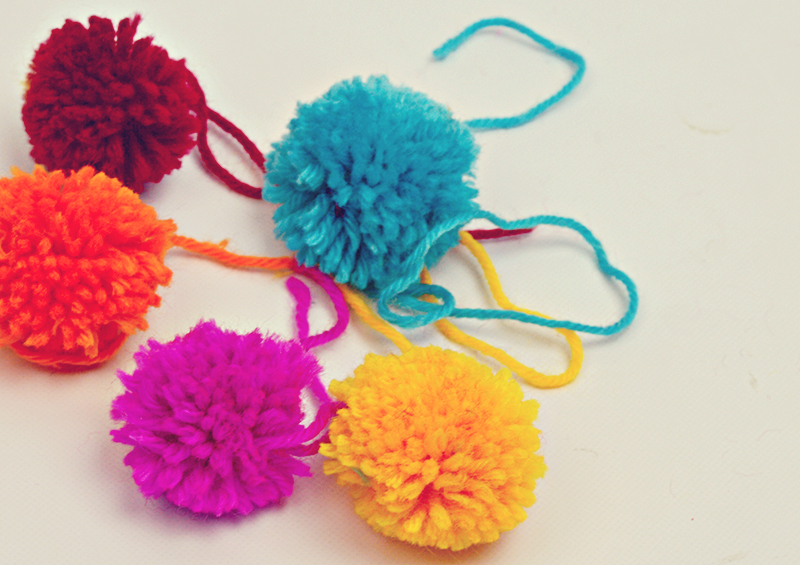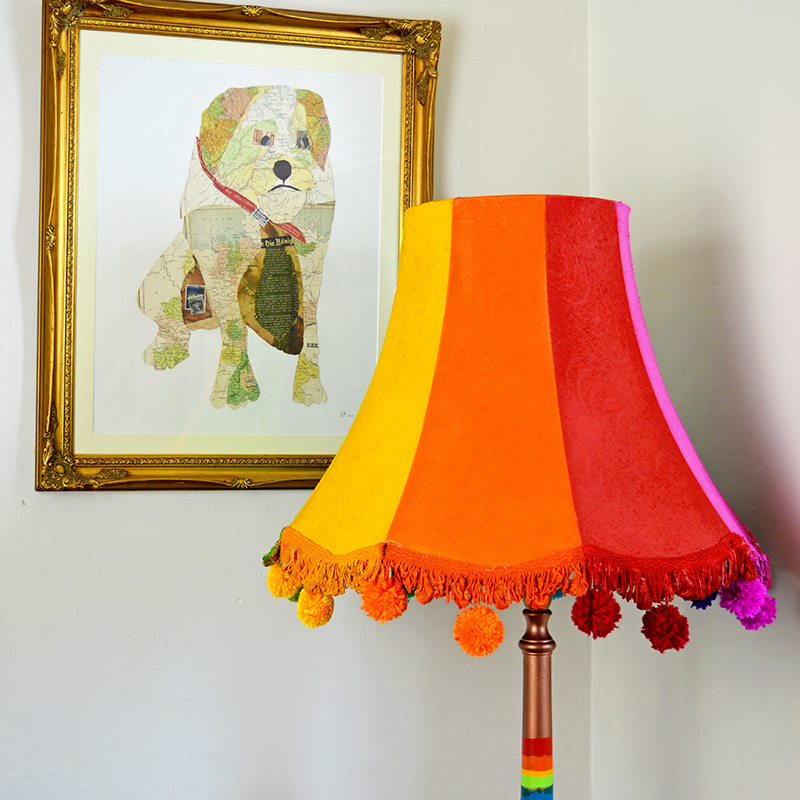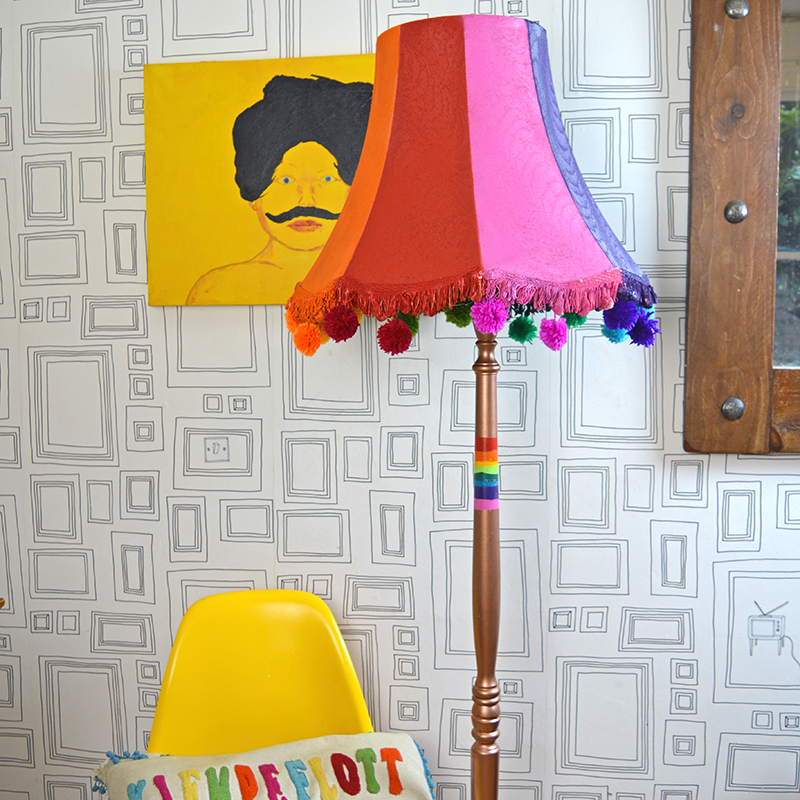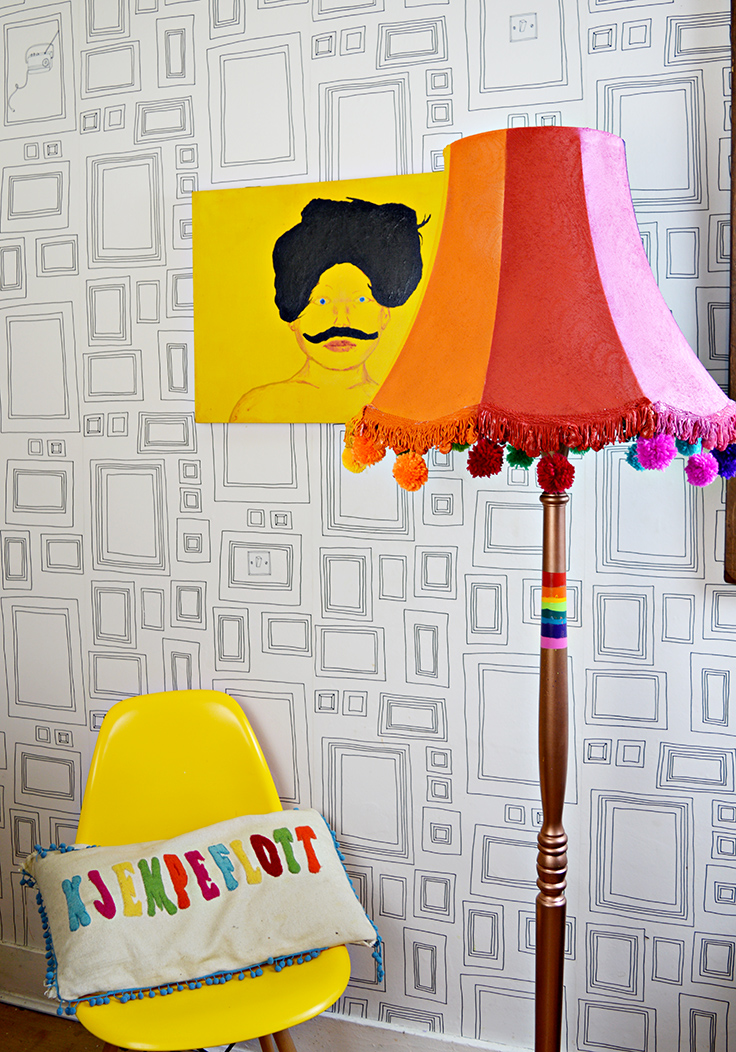 Before I started this project I had no idea how my upcycled floor lamp would turn out. I had never spray painted fabric like this before, but felt I had to try it as it was the only way I was going to achieve the bright rainbow effect I was after. As you can see it worked out really well, I love my new floor lamp and the pop of colour it now brings to the room.
To compliment the lamp I have also made a gorgeous rainbow DIY pom-pom flower decoration.
You might want to check out my other ideas for rainbow home decor or how to wallpaper lampshades to match your decor..