The Best Rainbow Home Decor & Craft Ideas
I've rounded up 12 of my favourite rainbow home decor ideas for brightening up your home. I love to decorate my home with splashes of colour and you can't get a brighter more colourful splash than a rainbow.
When I see a rainbow, whether it's a real one or one in the home, I can't help but smile. I've even added a bit of rainbow home decor to my own home. I re-arranged the books on our bookshelves into a rainbow based on the colour of each books spine. It immediately brightened up the room and makes everyone who notices it smile. My husband had to admit it looked good even though it's not how he'd usually sort the books.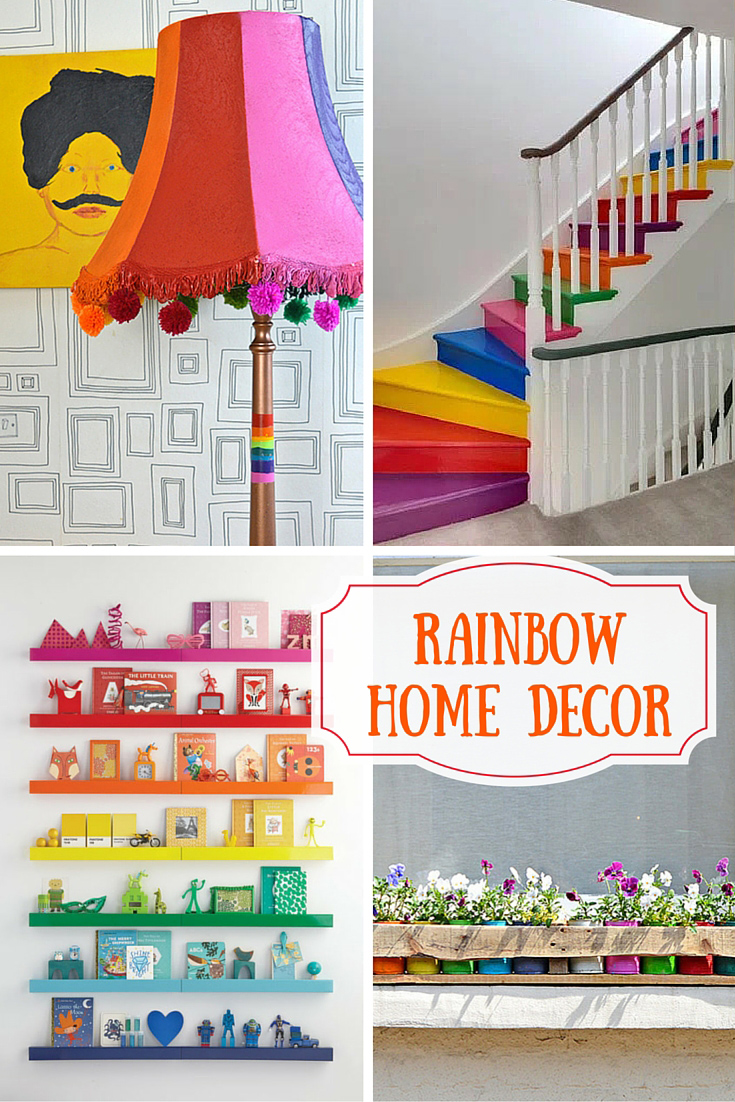 This post contains Amazon affiliate links for your convenience. Click here to see my disclosure policy.
The Rainbow Home Decor Ideas
1. Rainbow Chairs – Inmyownstyle
Instead of having your dining room chairs all the same, why not spray paint each one a different colour to make your own rainbow home decor.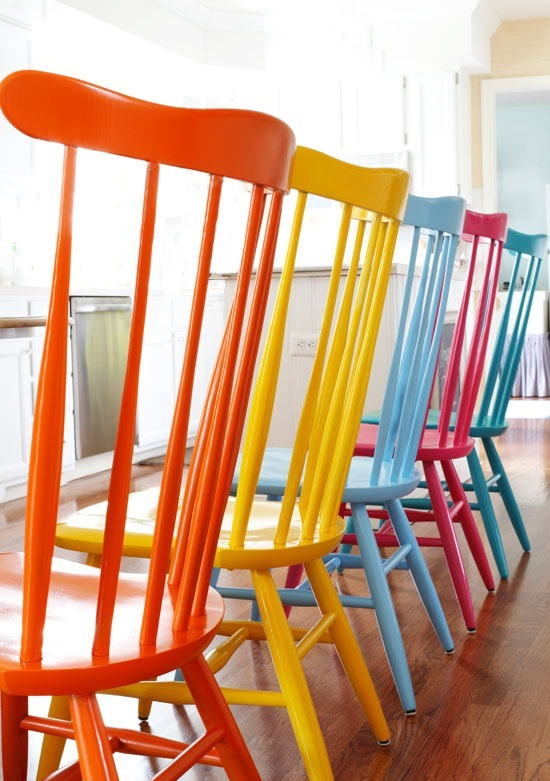 2. Rainbow Stairs – Planete-Deco
You could always go for a dramatic rainbow in the hallway by painting a rainbow stairway. I'm in the process of revamping my own stairs and I am tempted to do this.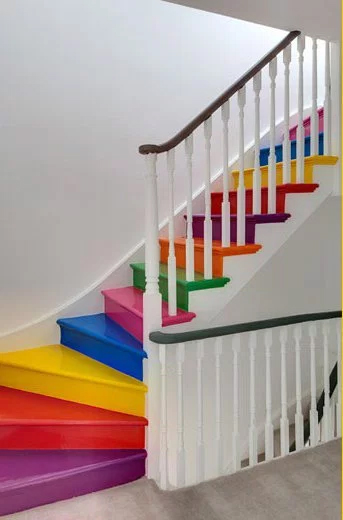 3. Rainbow Books – Bookymary
This must be one of the easiest ways to add a rainbow, not a spray paint in site. The books in my living room look very much like this, I think we even have the same Billy bookcase.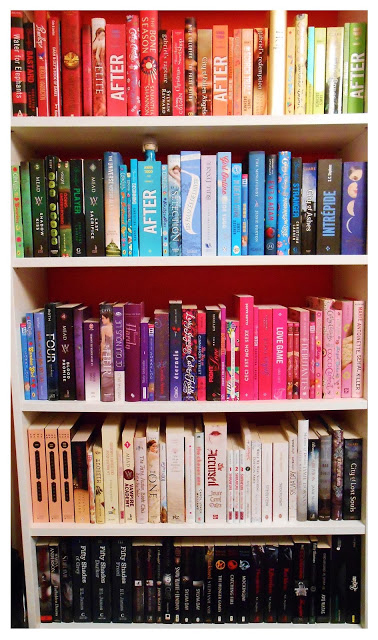 4. Rainbow Lamp – Pillarboxblue
This was one I did myself, so easy to do. Who knew spray painting a lampshade would look so good? I love a colourful pom pom too!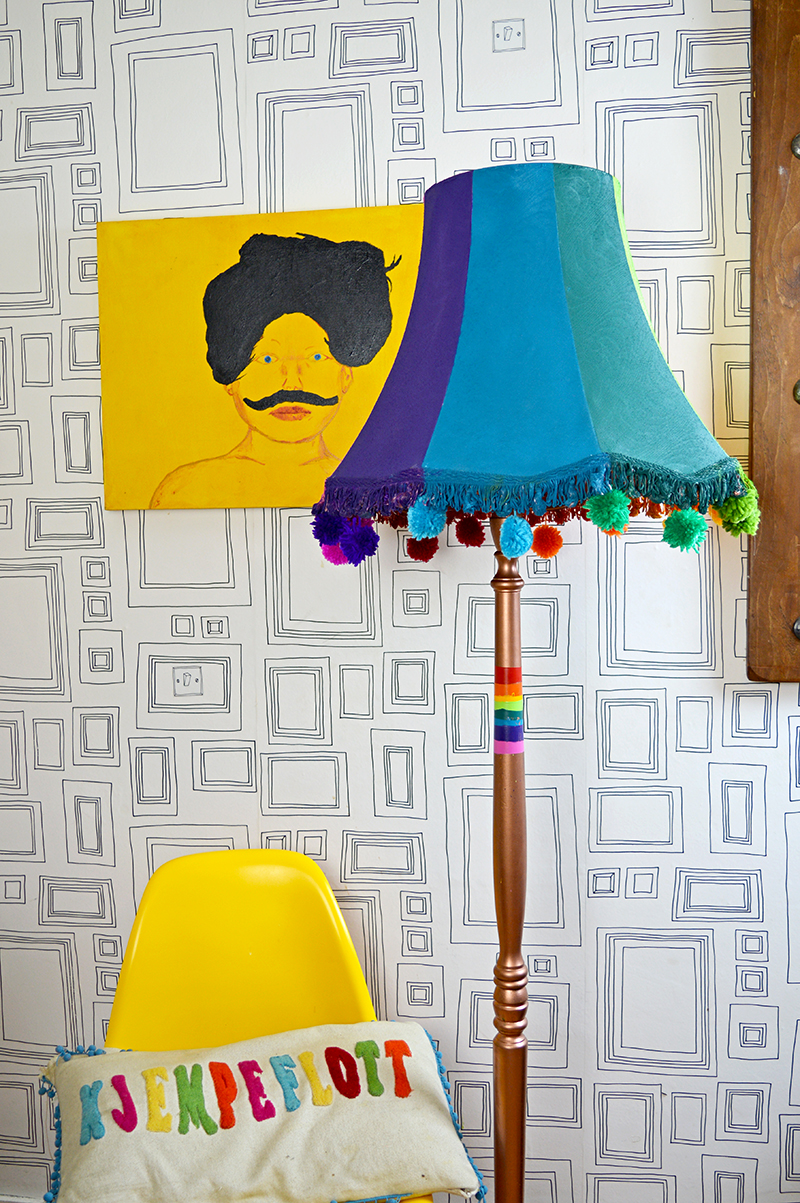 5. Paint-dipped utensils – littlebitfunky
For a hint of a rainbow home decor in the kitchen, paint dip your utensils.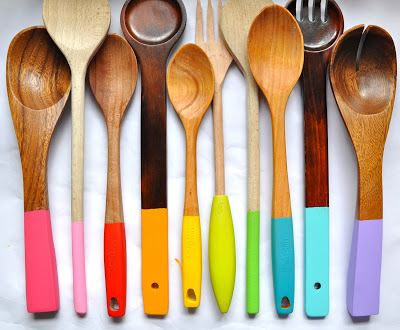 6. DIY Rainbow Rug – Prettydesigns
Upcycle some old t-shirts and crochet your own rainbow rug.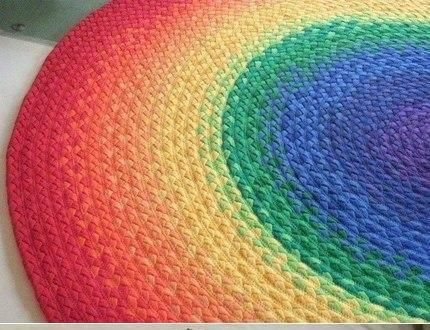 7. Rainbow Shelves – Elledecoration
This is one colourful shelfie! These rainbow shelves would look great in a kids bedroom. I love the coordinating ornaments.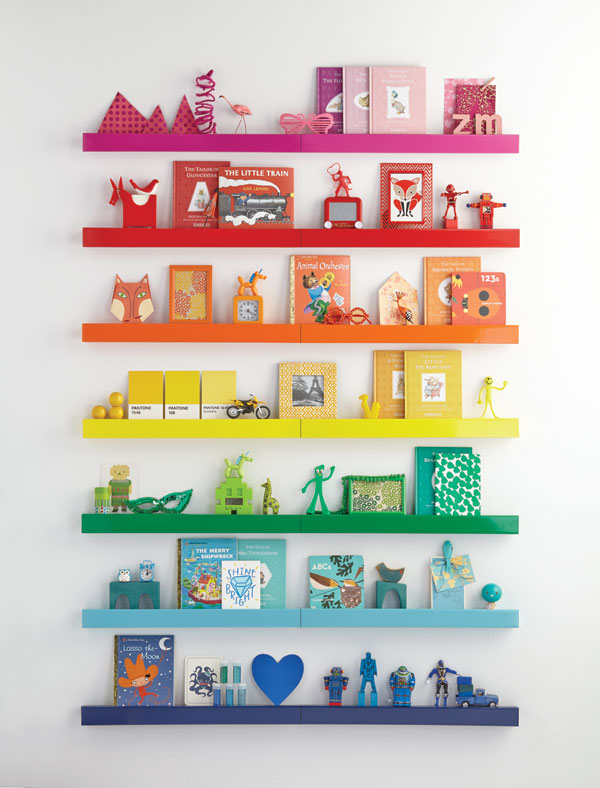 8. Rainbow Paper Flowers – Craftaholicsanonymous
These paper flowers are just gorgeous.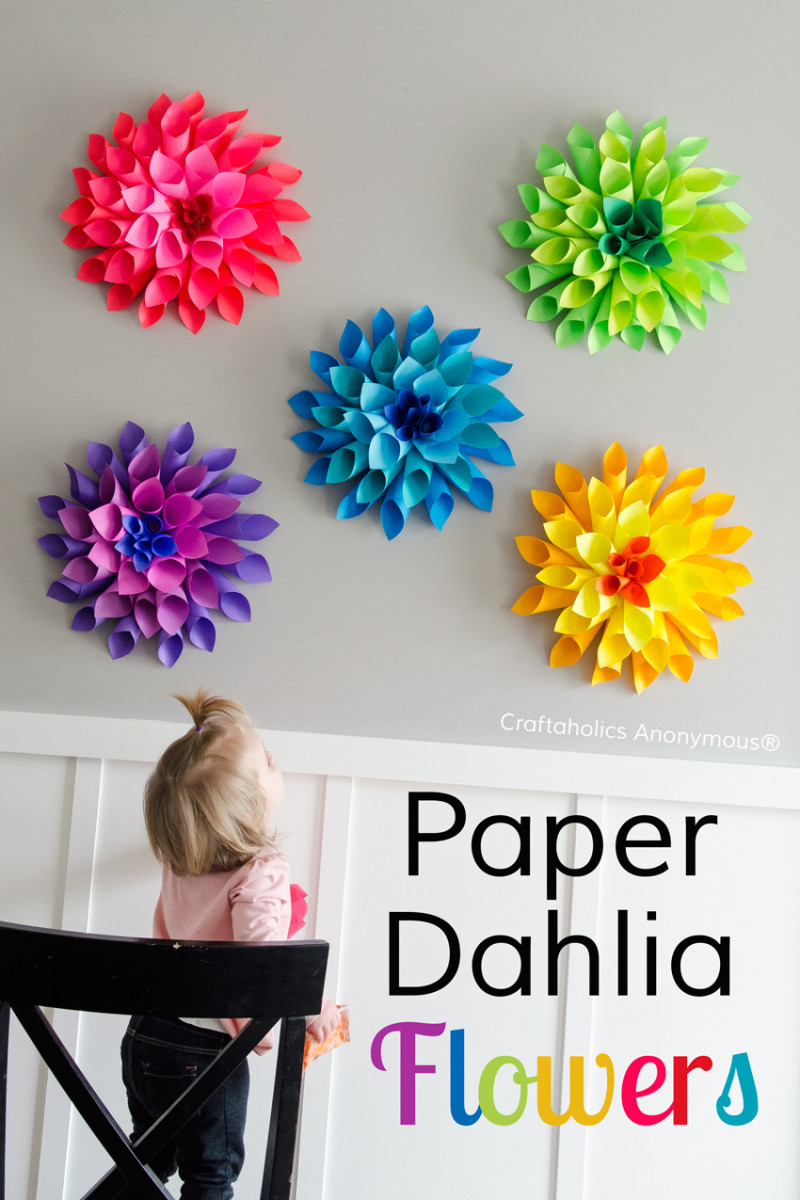 9. Granny Square Blanket – Accordingtomat
Brighten up the bedroom with this colourful granny square bedspread.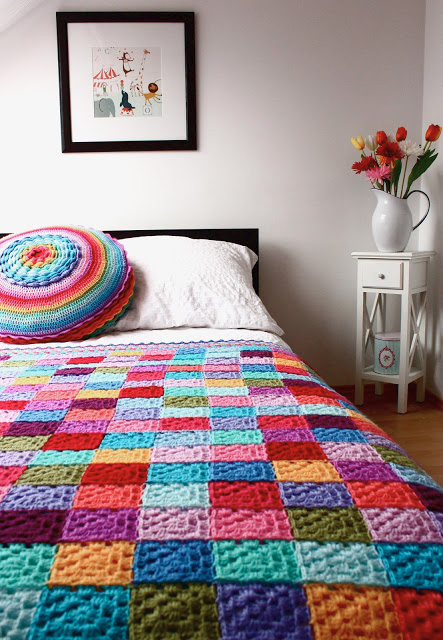 10. Rainbow Thistle Decoration – Pillarboxblue.com
This is another one of my rainbow home decor crafts. I told you I was a sucker for rainbow home decor. These thistles are so easy to make.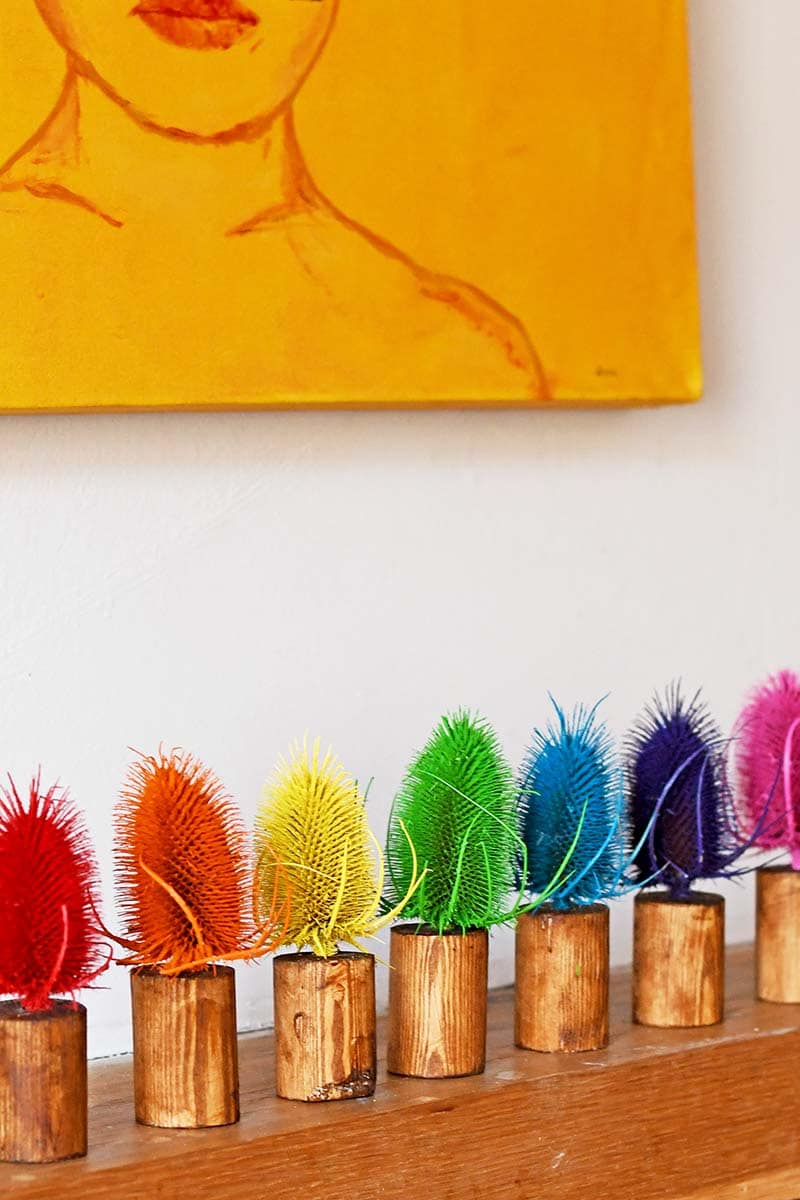 11. Rainbow Clock – happinessishomemade
This clock looks like great fun. I'm not sure how easy it will be able to tell time though.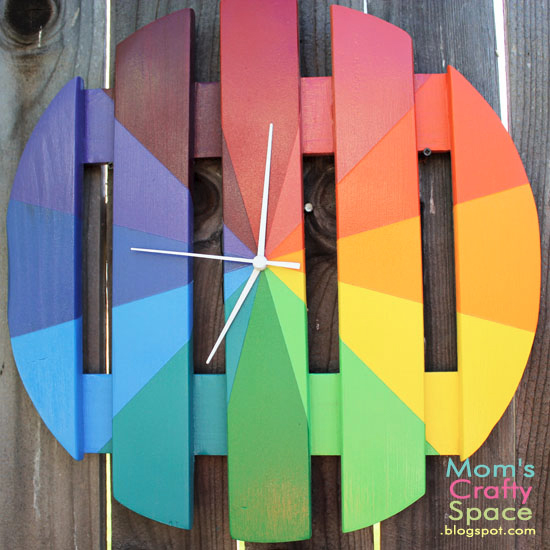 12. Rainbow Tin Can Planter – Pillarboxblue
You can take your rainbow home decor outside and make a colourful upcycled tin can planter.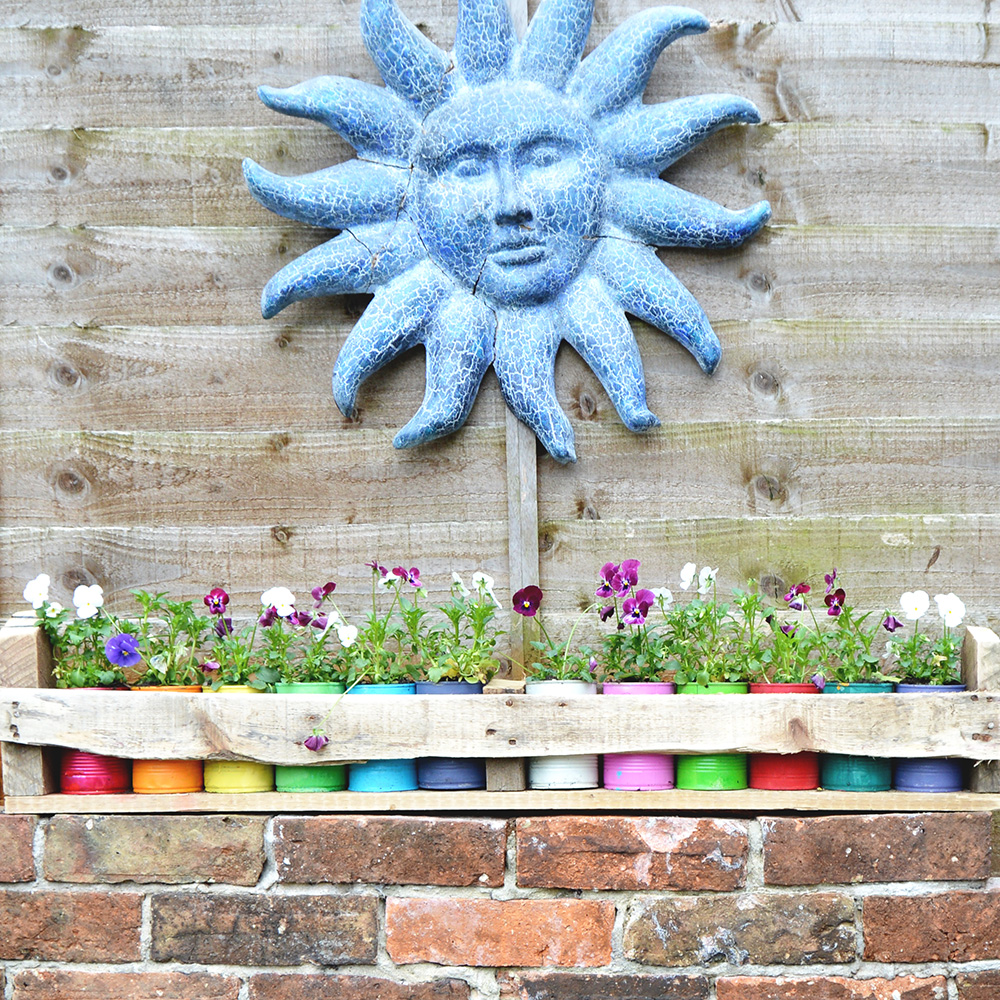 If you liked this post you might enjoy some of my other fun home decor round ups.