A fun collection of my favourite rainbow home decor ideas for brightening up your home. I love to decorate my home with splashes of colour and you can't get a brighter more colourful splash than a rainbow.
When I see a rainbow, whether it's a real one or one in the home, I can't help but smile. I've even added a bit of rainbow home decor to my own home.
Much to the puzzlement of my husband, I re-arranged the books on our bookshelves into a rainbow based on the colour of the spine of each book.
It immediately brightened up the study. I've noticed that when someone walks into the room and spots it, their face breaks out into a smile. My husband had to admit it looked good, even though it's not how he'd usually sort the books.
Unique & Fun Rainbow Home Decor & Craft Ideas
If you are looking for some rainbow wall decor there are some beautiful vintage color wheel posters that you can frame and hang.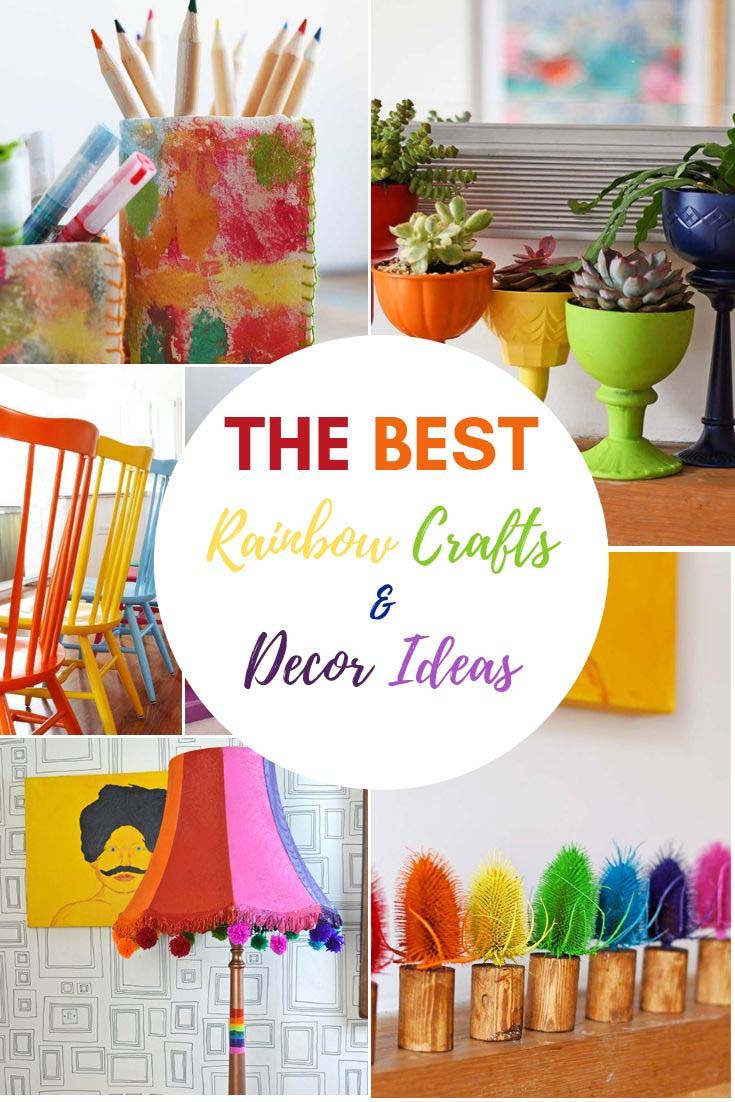 We're a participant in the Amazon Services LLC Associates Program, an affiliate advertising program designed to provide a means for us to earn fees by linking to Amazon.com and affiliated sites. As an Amazon Associate, I earn from qualifying purchases.
The Rainbow Home Decor Ideas

Instead of having your dining room chairs all the same, why not spray paint each one a different colour to make your own rainbow home decor.
The only trouble with this upcycle is that I know my boys will be fighting of which colour chair they want to sit in. I think there would be fights over the orange chair!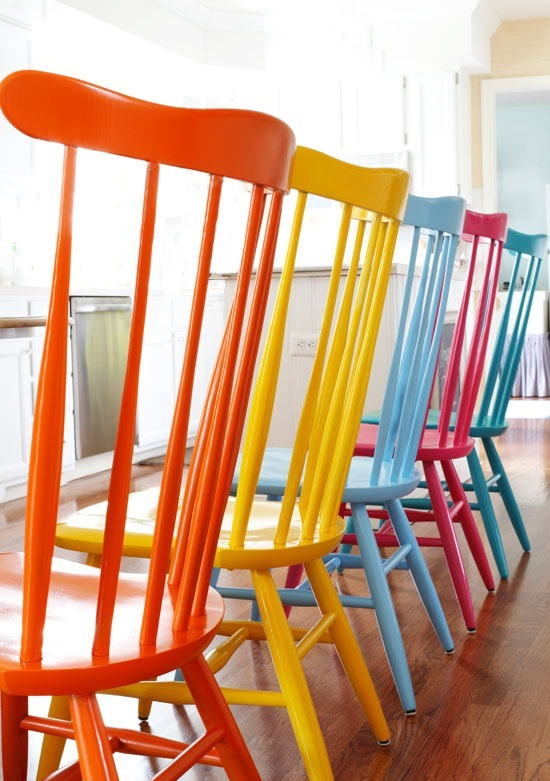 You could always go for a dramatic rainbow in the hallway by painting a rainbow stairway. I'm in the process of revamping my own stairs and I am tempted to do this.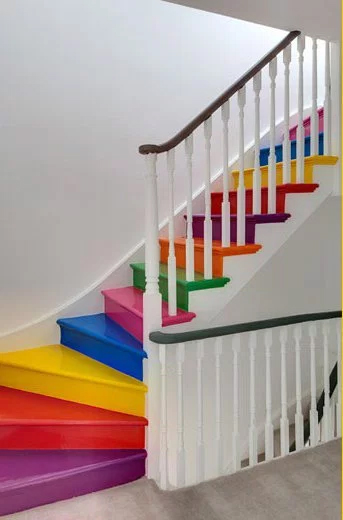 This must be one of the easiest ways to add a rainbow, not a spray paint in sight. The books in my living room look very much like this, I think we even have the same IKEA Billy bookcase.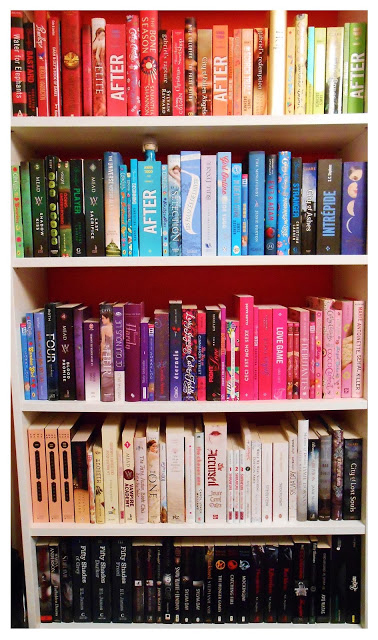 This was one I did myself. It was so easy to do. Who knew spray painting a lampshade would look so good? I love a colourful pom pom too!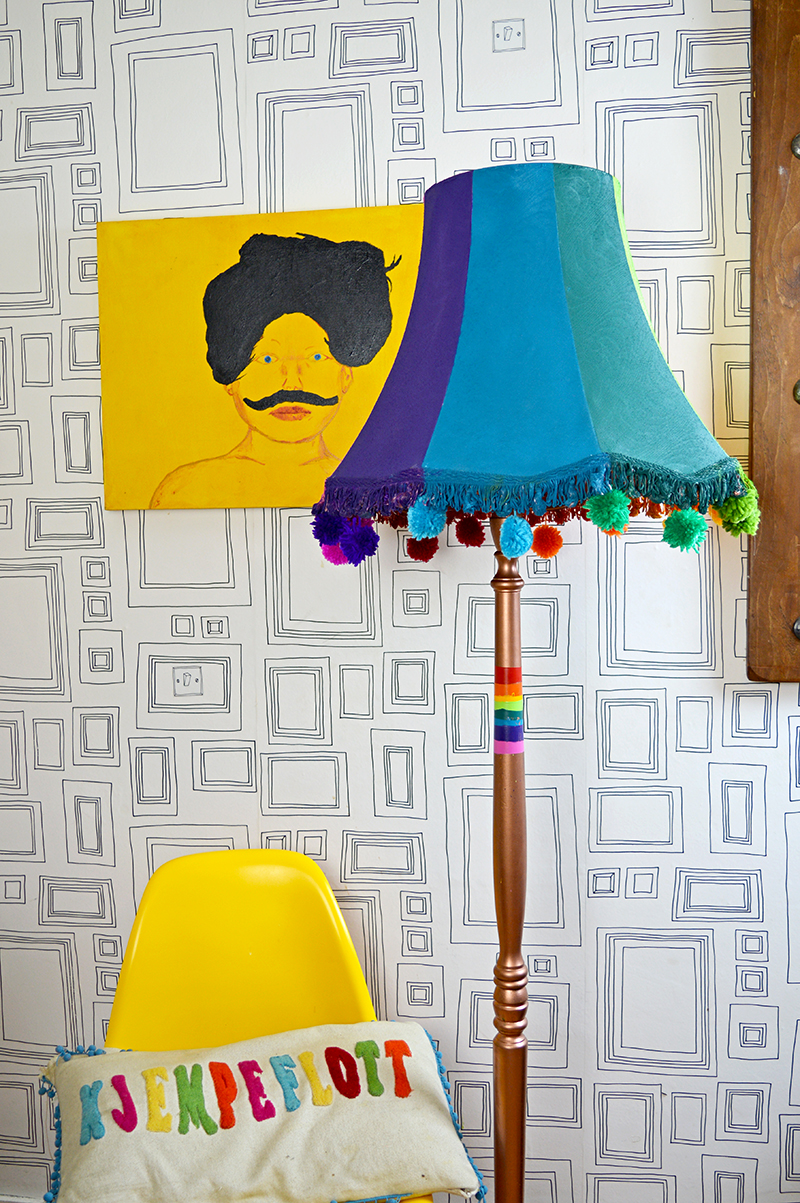 For a hint of a rainbow home decor in the kitchen, paint dip your utensils.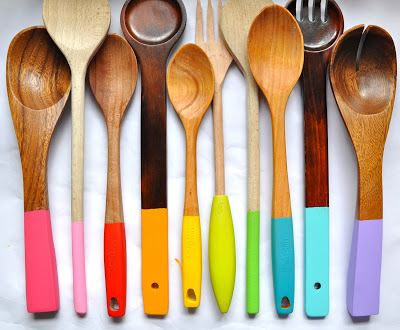 Upcycle some old t-shirts and crochet your own rainbow rug. I personally think this is stunning and the finish is amazing.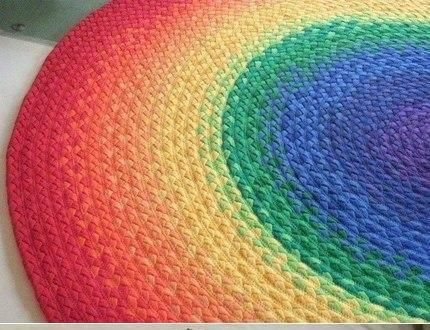 This is one colourful shelfie! These rainbow shelves would look great in a kids bedroom. I love the coordinating ornaments.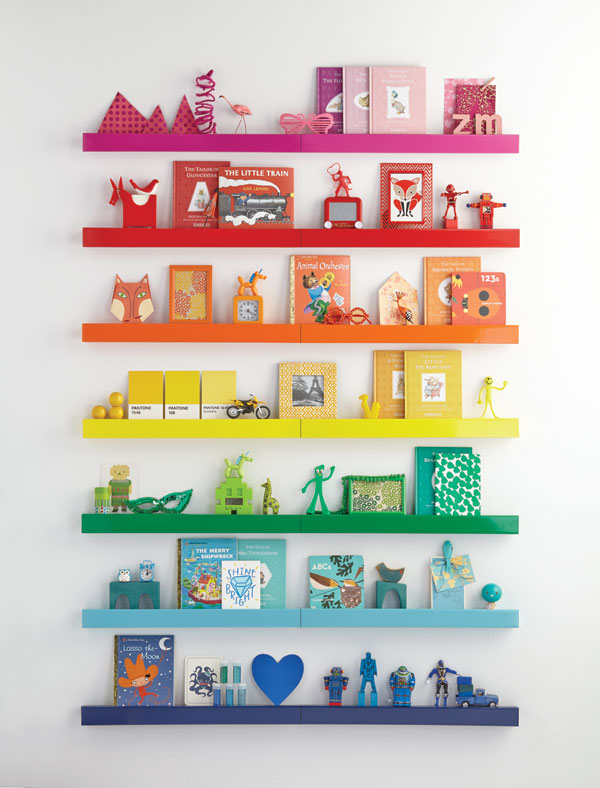 These paper flowers are just gorgeous. They are actually very simple to make.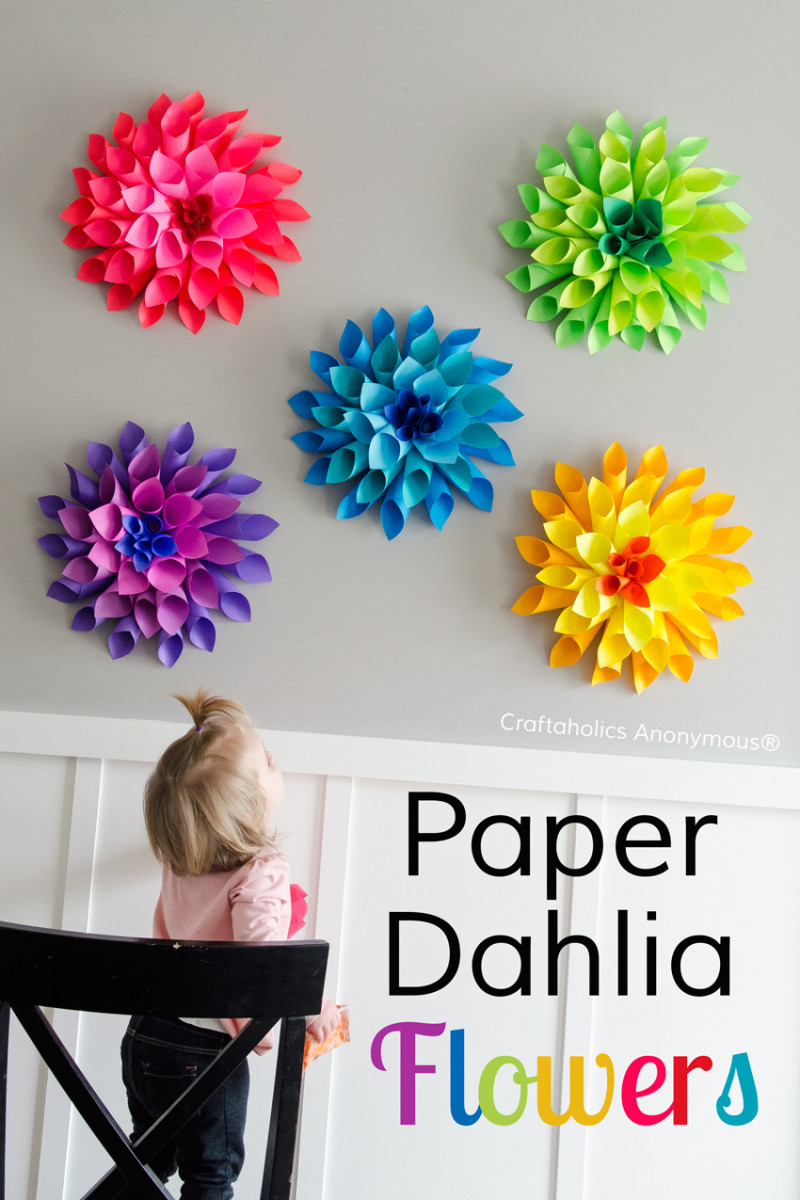 Brighten up the bedroom, with this colourful granny square bedspread. This is a project you could make over time.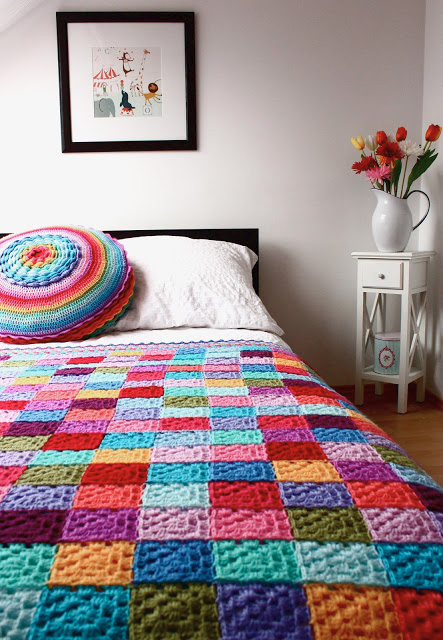 This is another one of my rainbow home decor crafts. I told you I was a sucker for rainbow home decor. These thistles are so easy to make.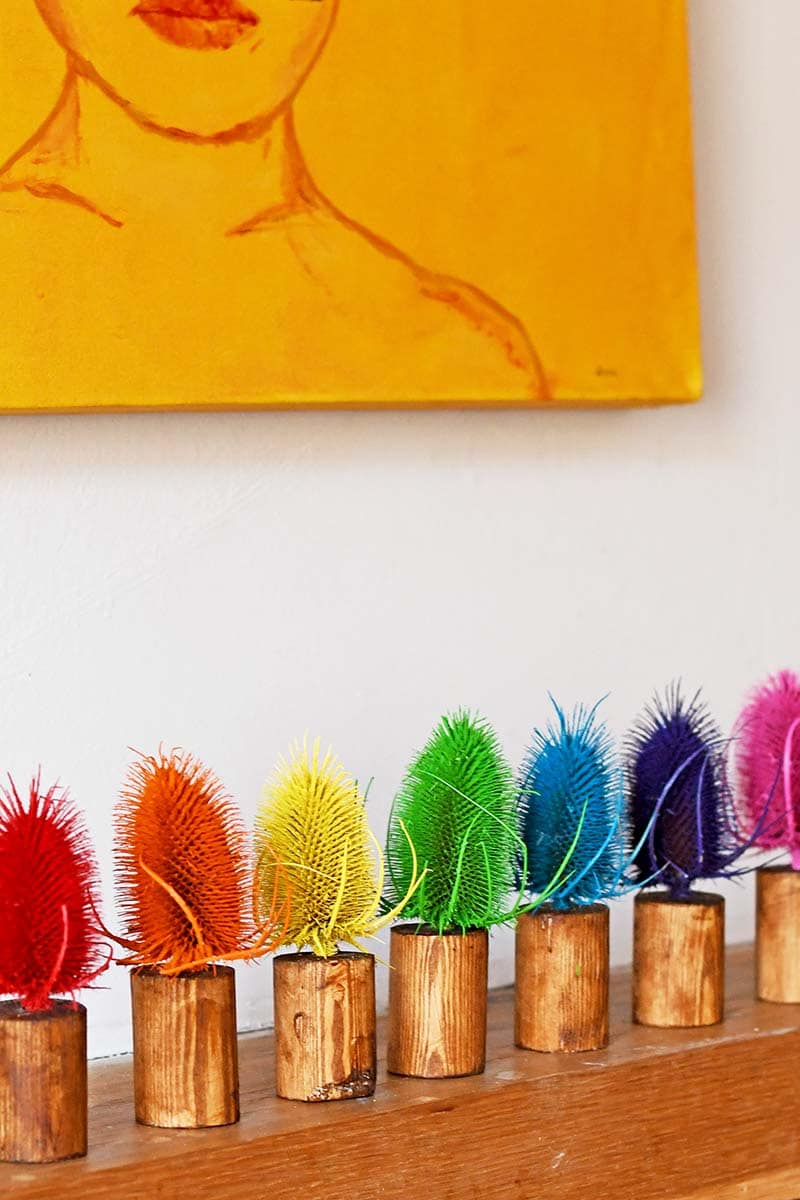 This clock looks like great fun. I'm not sure how easy it will be able to tell time though.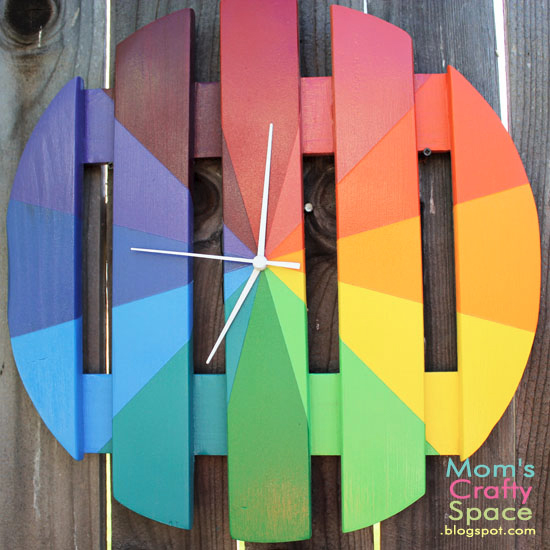 You can take your rainbow home decor outside and make a colourful upcycled tin can planter. I just used bits of leftover paint for this upcycle. There is also a tutorial for the pallet holder.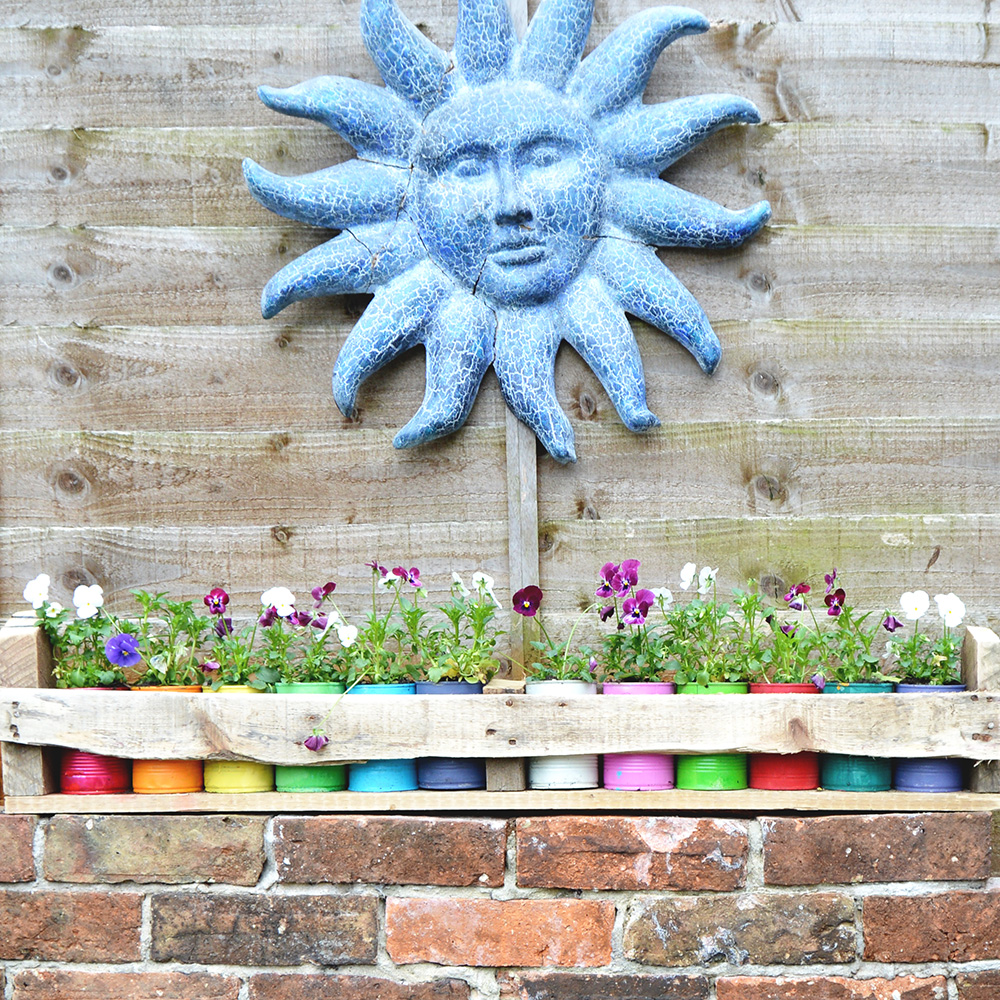 I know I said 12 rainbow home decor ideas, but since posting this round-up I've added another rainbow craft to my blog. These wonderful repurposed planters made from old glasses, candlesticks and bowls.
They are great for showing off succulents as the different heights and colours of the planters make for a fun display.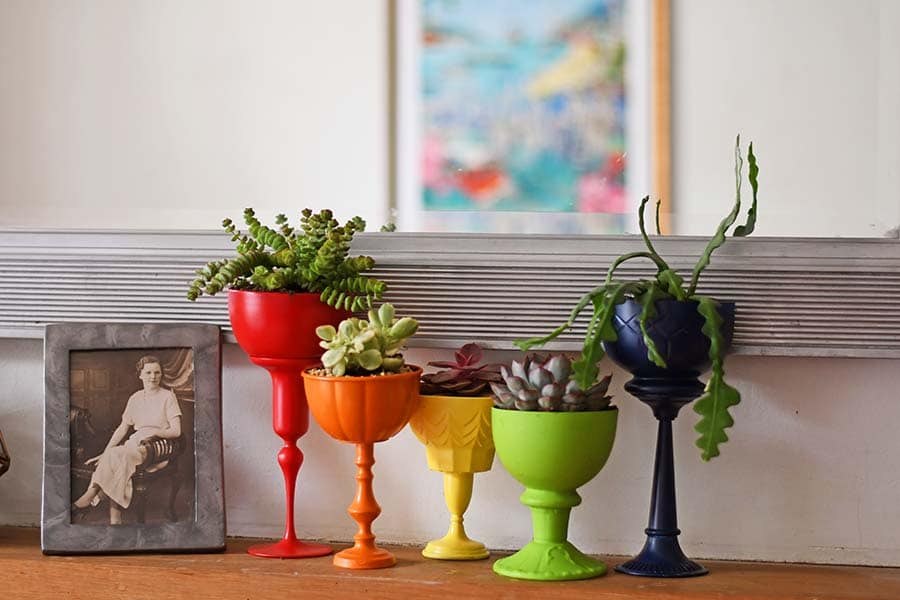 These gorgeous leather pen pots are made from an upcycled faux leather handbag. The rainbow is painted on with watercolour paints. The pots can also be used as planters.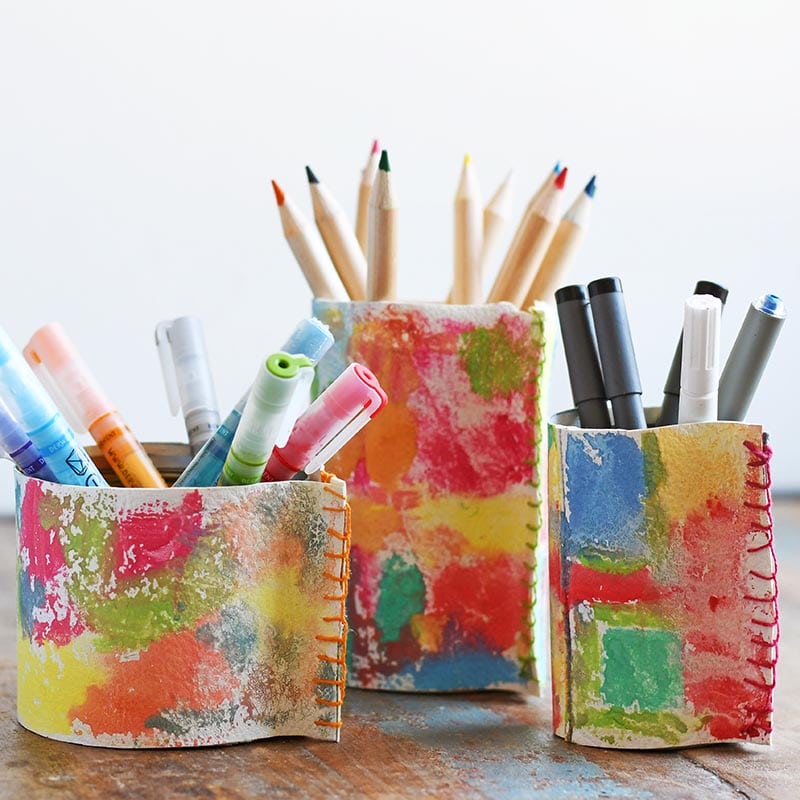 This is so simple and affordable to make with old frames from the local junk shop. The bird prints are free to download too.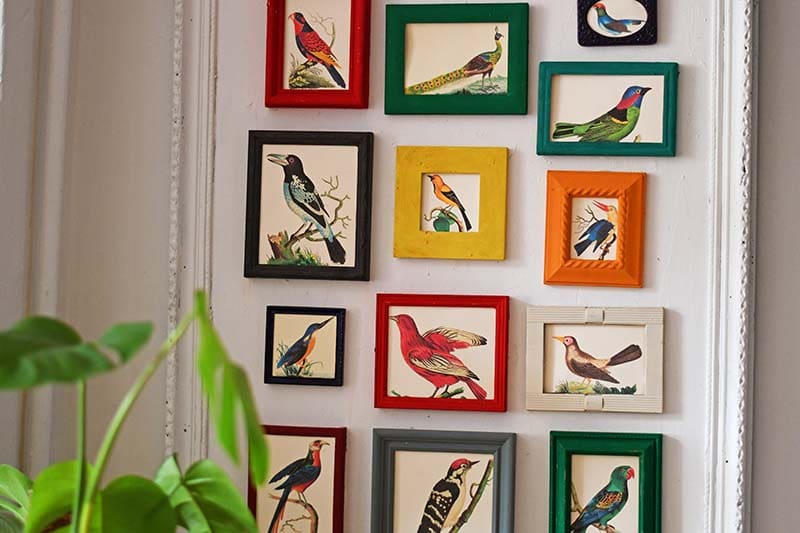 These gorgeous DIY pom-pom flowers are inspired by the Marimekko Unikko poppy and a great yarn stash buster.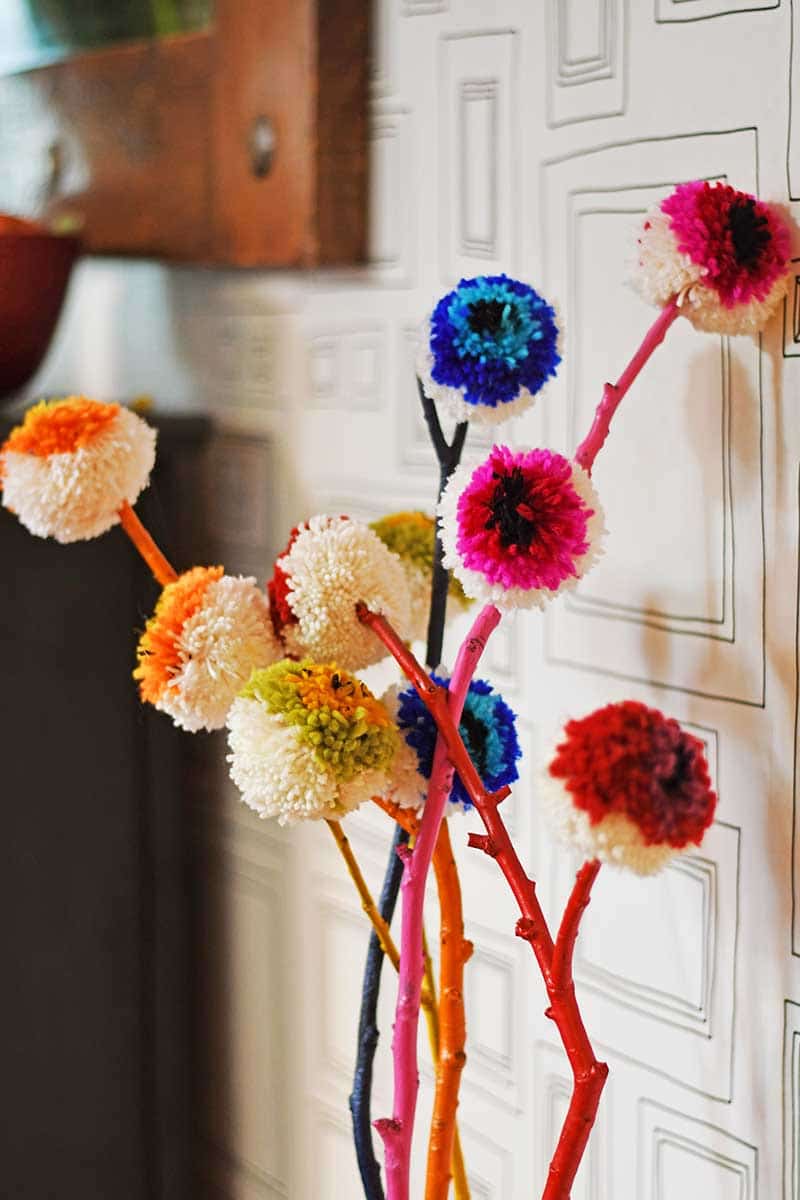 Create your own gallery of rainbow fish with this amazing collection of free vintage rainbow fish prints.
The post also includes a tutorial on how to print the paintings onto watercolor paper to create some wonderful rainbow wall art.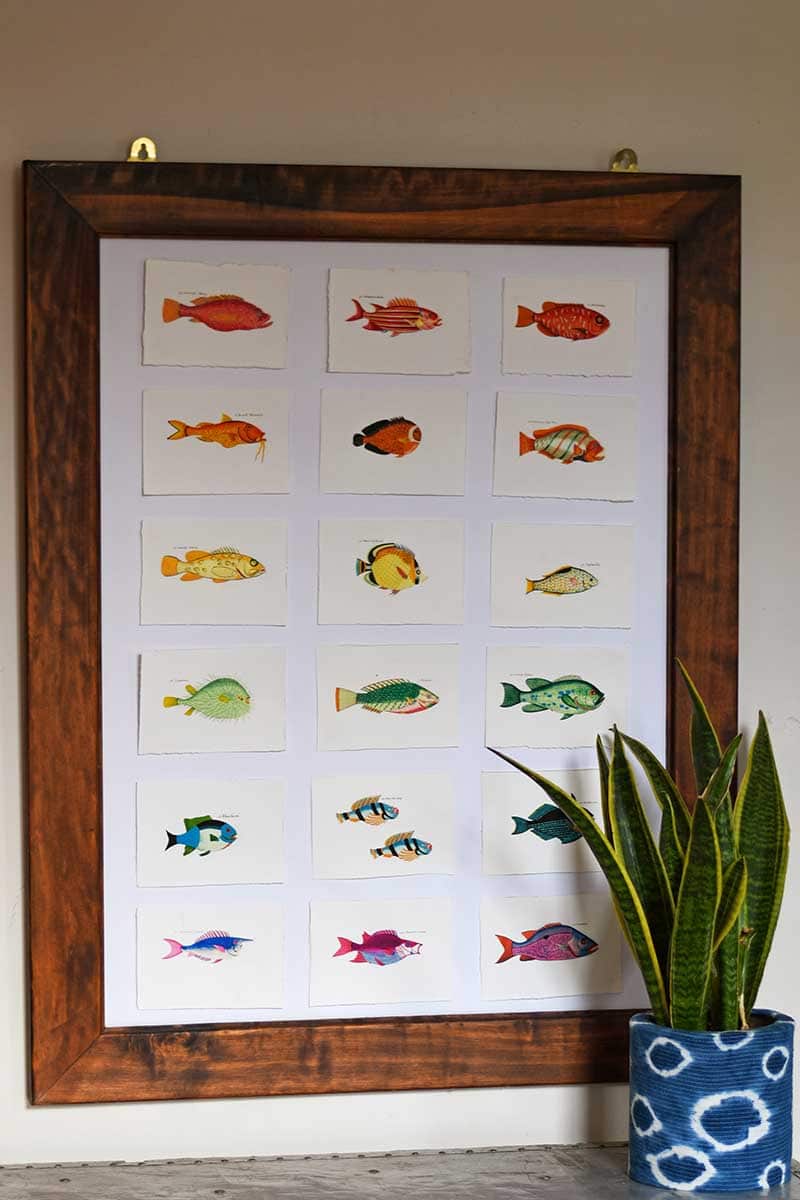 Rainbows can be for Christmas too. I used postage stamps and some Amazon packaging to make these rainbow 3D cardboard ornaments.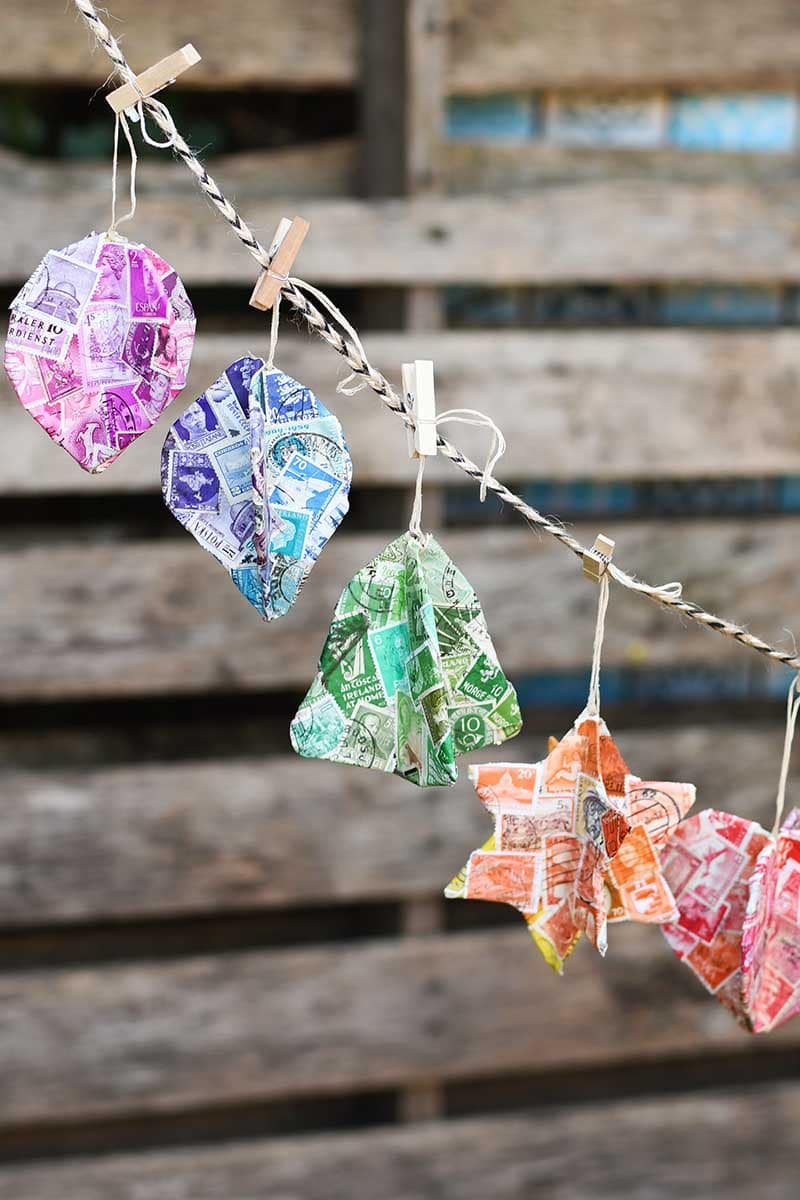 Again using postage stamps to create the rainbow but this time using them with yoghurt jars to make cute tea lights.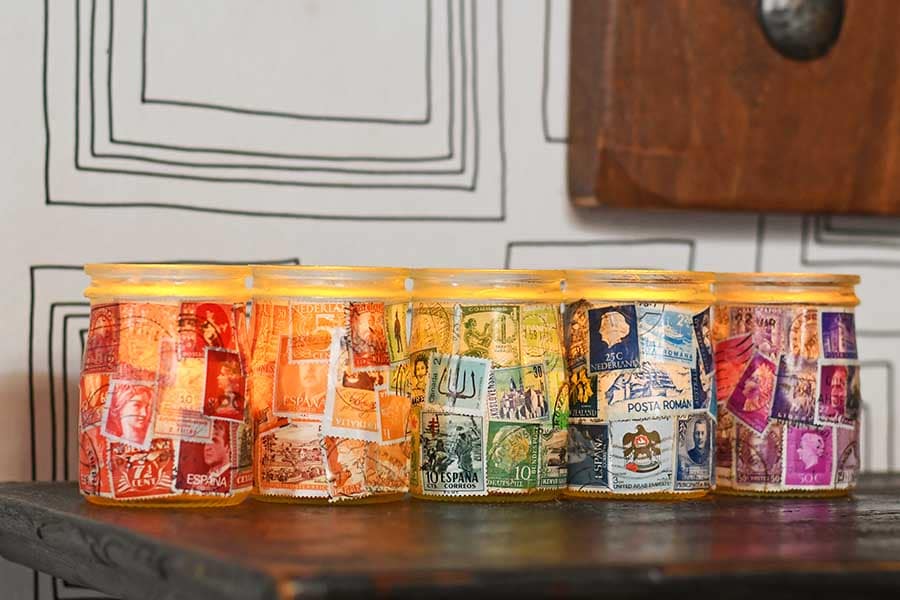 Upcycle some old curtain rings with velvet to make a rainbow of luxury napkin rings.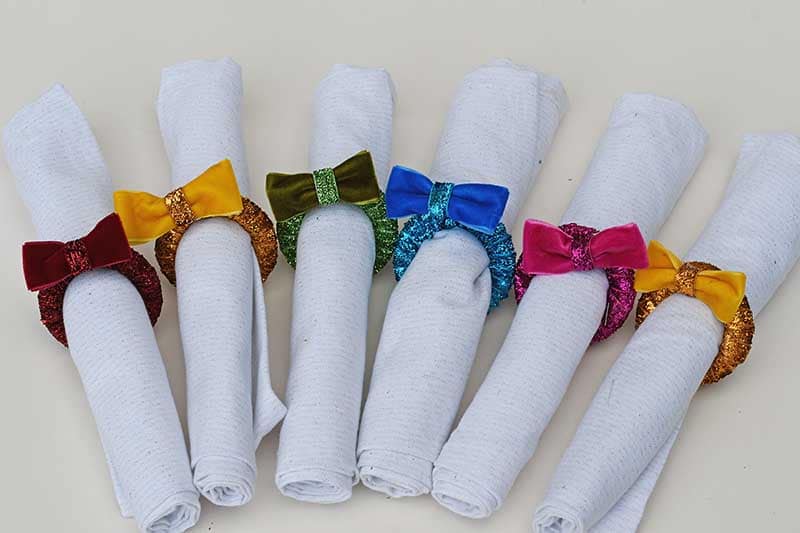 As well as being inspired by colour, I'm also inspired by shapes when crafting, check out these cool hexagon-shaped crafts.
If you liked this post you might enjoy some of my other fun home decor round-ups.