The best Pom-pom crafts and DIYs for the home.
Who doesn't love a pom pom? So soft and colorful and great fun to make as a child or adult. They are so easy to make even a toddler can do it (with a little help).
How To Make Pom-poms
There are several different ways to make pom-poms.
As a child, I used to make them using cardboard donuts we cut out of old packaging. I remember trying to squeeze the ball of wool through the cardboard hole as I wrapped it around the cardboard donuts.
This method worked but it wasn't the easiest way to make Pom-poms. Now you can buy plastic versions of these donuts that open up and makes Pom-pom making so much easier. No more trying to stuff a large ball of yarn through a small cardboard hole.
I've seen pom-poms made using toilet rolls. Small pom-poms can be made on the end of forks.
If however, you don't happen to have any cardboard or forks, pom-poms can be made by wrapping yarn around your fingers.
All these methods are for individual pom-poms but if you want to make a lot of pom-poms fast I have a great tutorial for doing just that using only a wire coat hanger.
I used this method to make lots of pom-pom bunny tails for my paper bunny treat bags all in one go.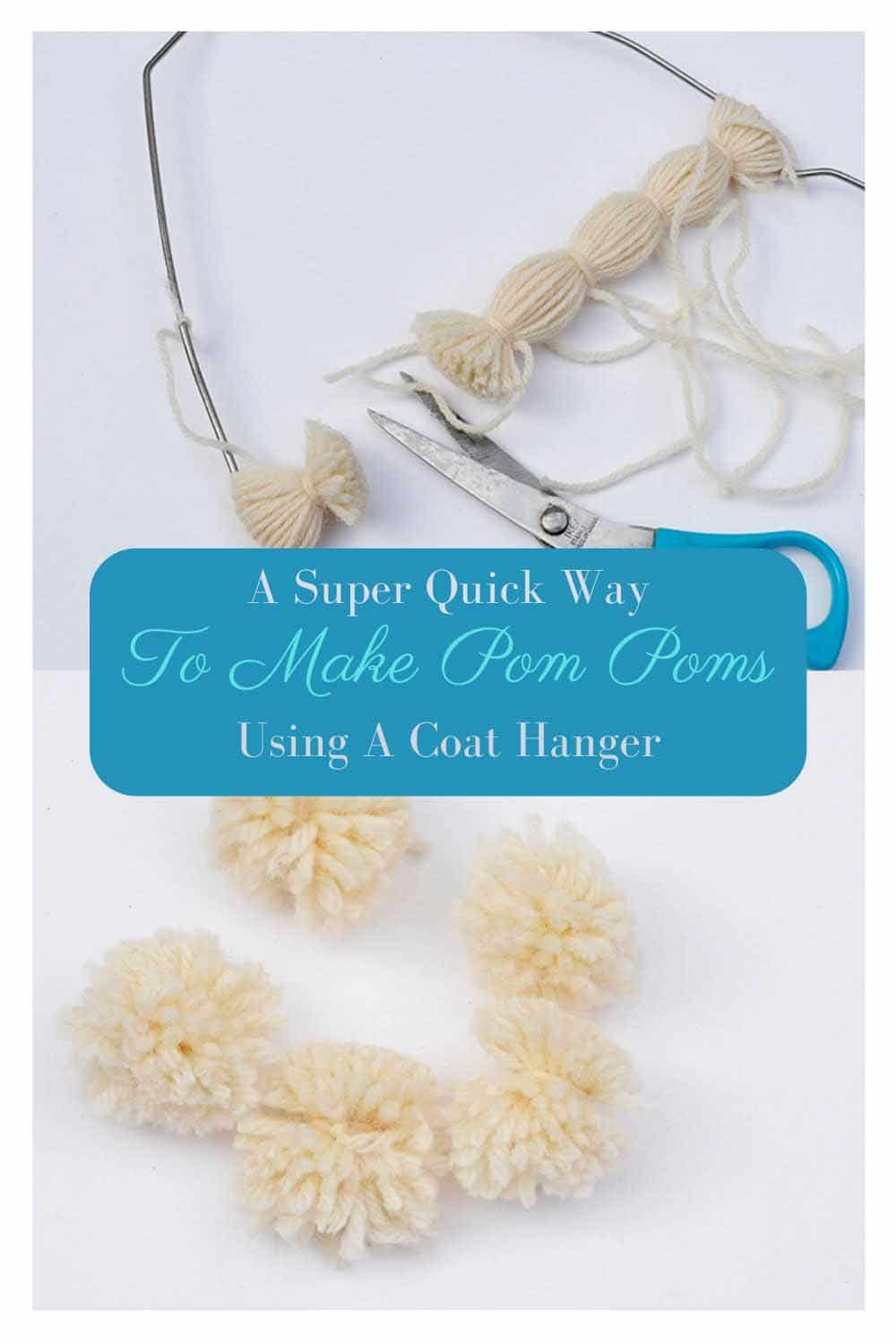 The Wonderful Pom Pom Crafts