The best Pom-pom crafts and DIYs for the home.
Who doesn't love a pom pom? So soft and colourful and fun to make as a child or adult. They are so easy to make that even a toddler can do it (with some help).
Pom poms are small decorative balls made of yarn. Their appeal lies in their versatility, tactile nature, and ability to add colour and texture to various projects.
Five reasons why pom pom crafts are appealing:
Fun and Playful: Pom poms have a fun and playful vibe. They can instantly add a touch of joy and cheer to any project, making them perfect for crafts that are meant to be light-hearted and enjoyable.
Pom poms are easy to make, offering a great DIY opportunity and customization opportunity, allowing for creativity and personalization in crafts, making them unique and one-of-a-kind.
Versatility: They are used in various crafts and projects, from fashion accessories such as earrings, keychains, and hats, to home décor items like pillows, blankets, and rugs.
Textural and Sensory Appeal: Pom poms are tactile and provide a sensory experience with a soft, fluffy texture. Making pom poms can be soothing and satisfying, as it involves wrapping and fluffing yarn or other materials.
Pom Poms are used to add a pop of colour to any project, and their fluffy appearance can make them stand out and catch the eye.
How To Make Pom-poms
There are several different ways to make pom-poms.
As a child, I made them using cardboard doughnuts we cut from old packaging. I remember trying to squeeze the ball of wool through the cardboard hole as I wrapped it around the cardboard doughnuts.
This method worked but wasn't the easiest way to make Pom-poms. Now you can buy plastic versions of these doughnuts that open up and makes Pom-pom making so much easier. No more trying to stuff a large ball of yarn through a small cardboard hole.
I've seen pom-poms made using toilet rolls. Small pom-poms can be made on the end of the forks.
If you don't have any cardboard or forks, pom-poms can be made by wrapping yarn around your fingers.
All these methods are for individual pom-poms, but if you want to make a lot of pom-poms fast, I have a great tutorial for doing just that using only a wire coat hanger.
I used this method to make lots of pom-pom bunny tails for my paper bunny treat bags all in one go.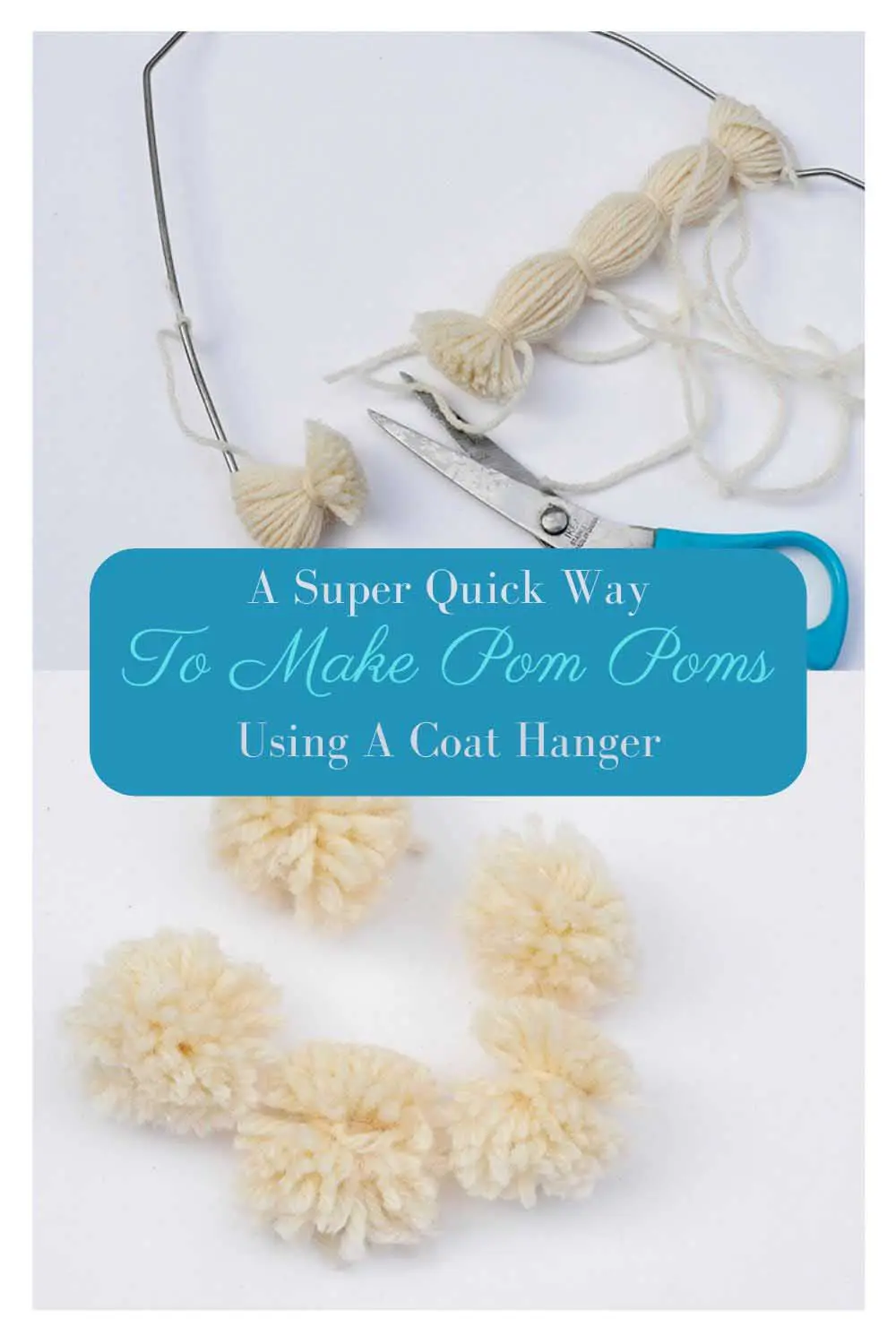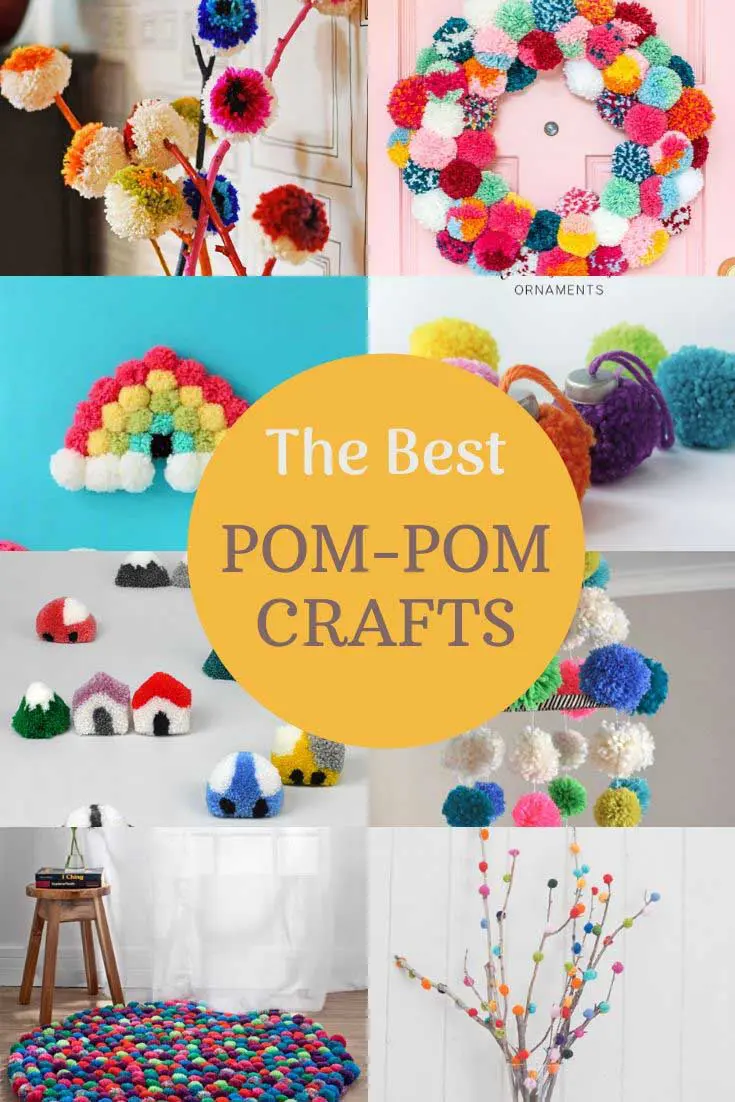 Check out these other easy yarn crafts for adults.