12 Fantastic Pom Pom Crafts
Pom Pom Crafts : Who doesn't love a pom pom? So soft and colourful, great fun to make as a child or adult. It is also a great way to use up all your yarn scraps. With my paper bunny treat bags I show a really quick way to make lots of pom poms at once. Hopefully the crafts I've chosen will give you some pom pom inspiration!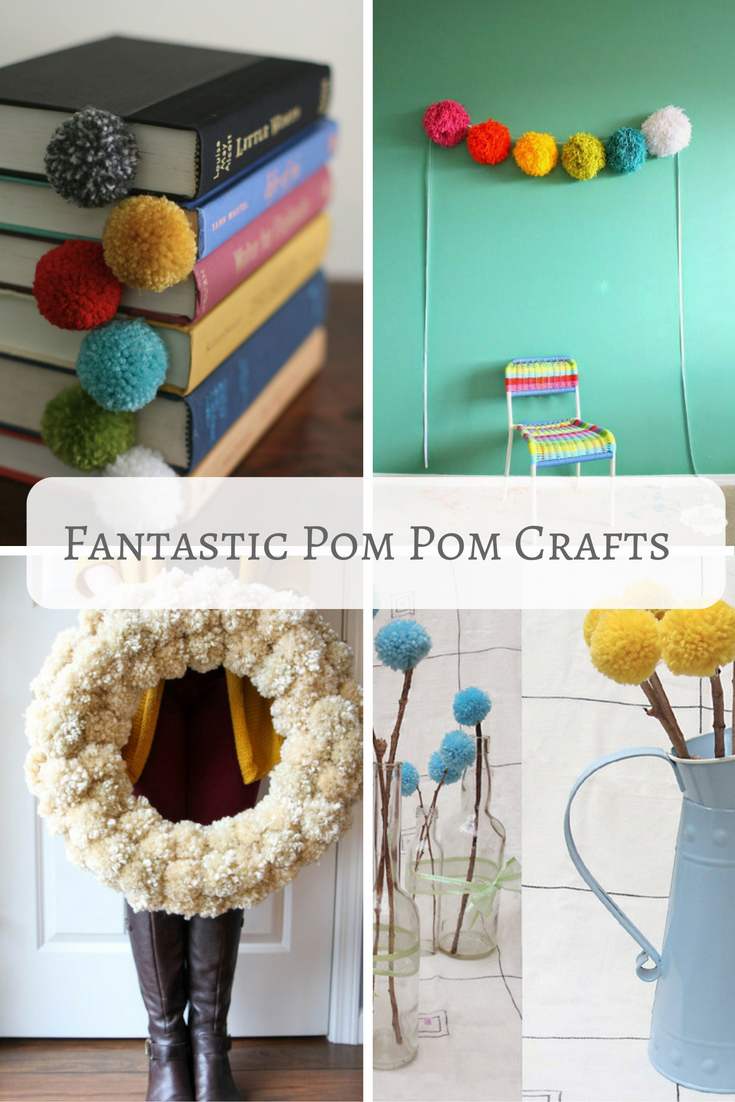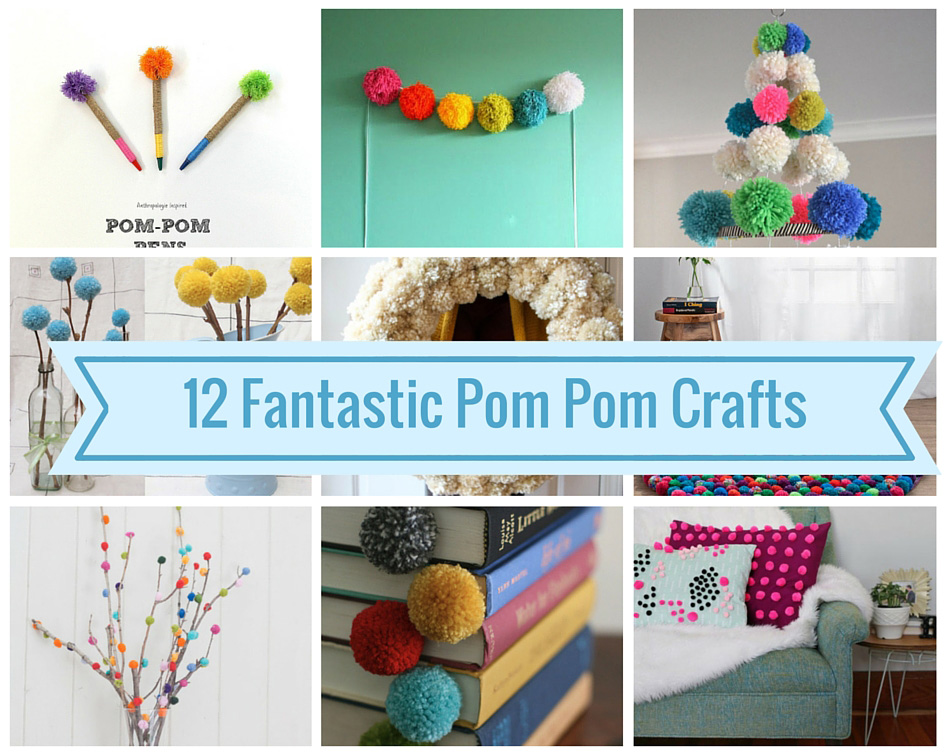 1. Pom Pom Cushions – A Beautiful Mess
Pimp you pillows with pom poms.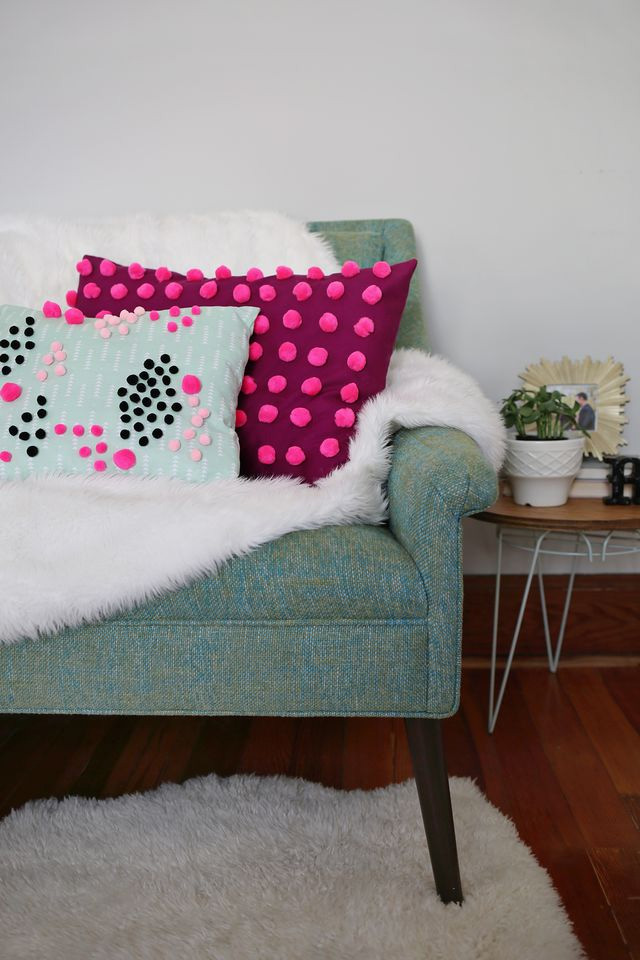 2. Pom Pom Chandelier – Smallforbig
Fabulous pom pom chandelier.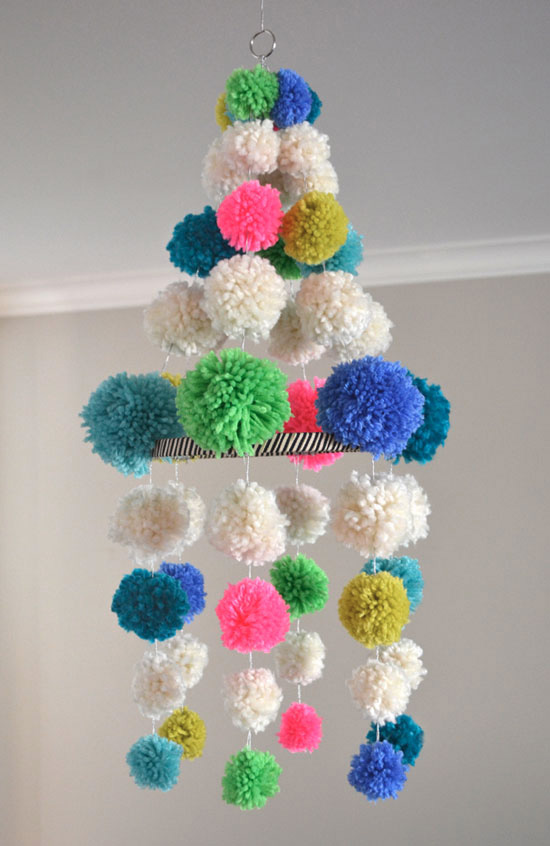 3. Pom Pom Pens – The Casual Craftlete
I want to make some of these funky looking Anthropologie inspired pom pom pens.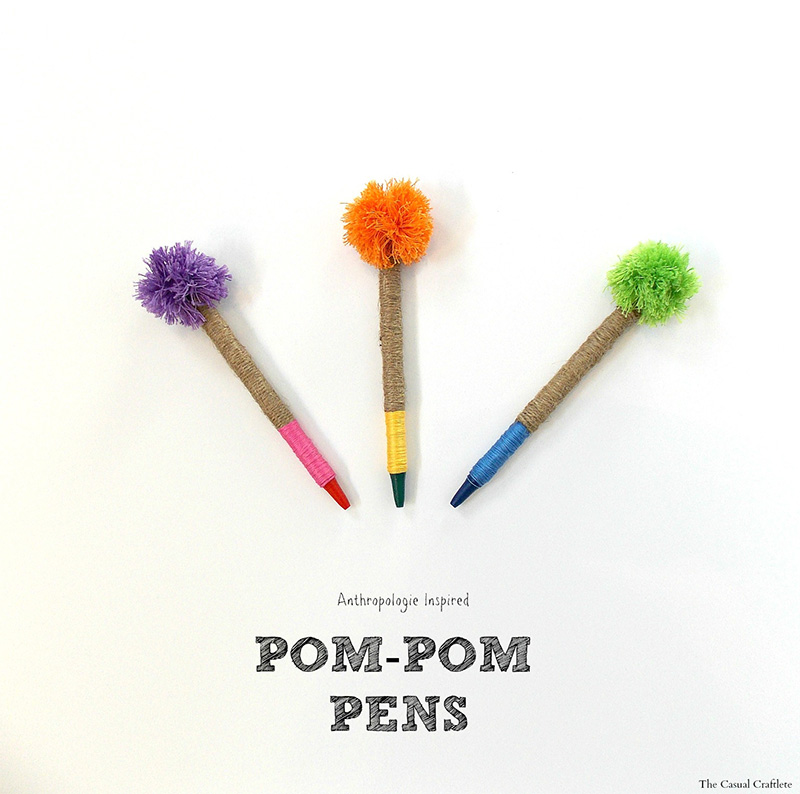 4. Pom Pom Letters – Bespoke Bride
These letters look like they are great fun to make and would make a fantastic decoration for a bedroom.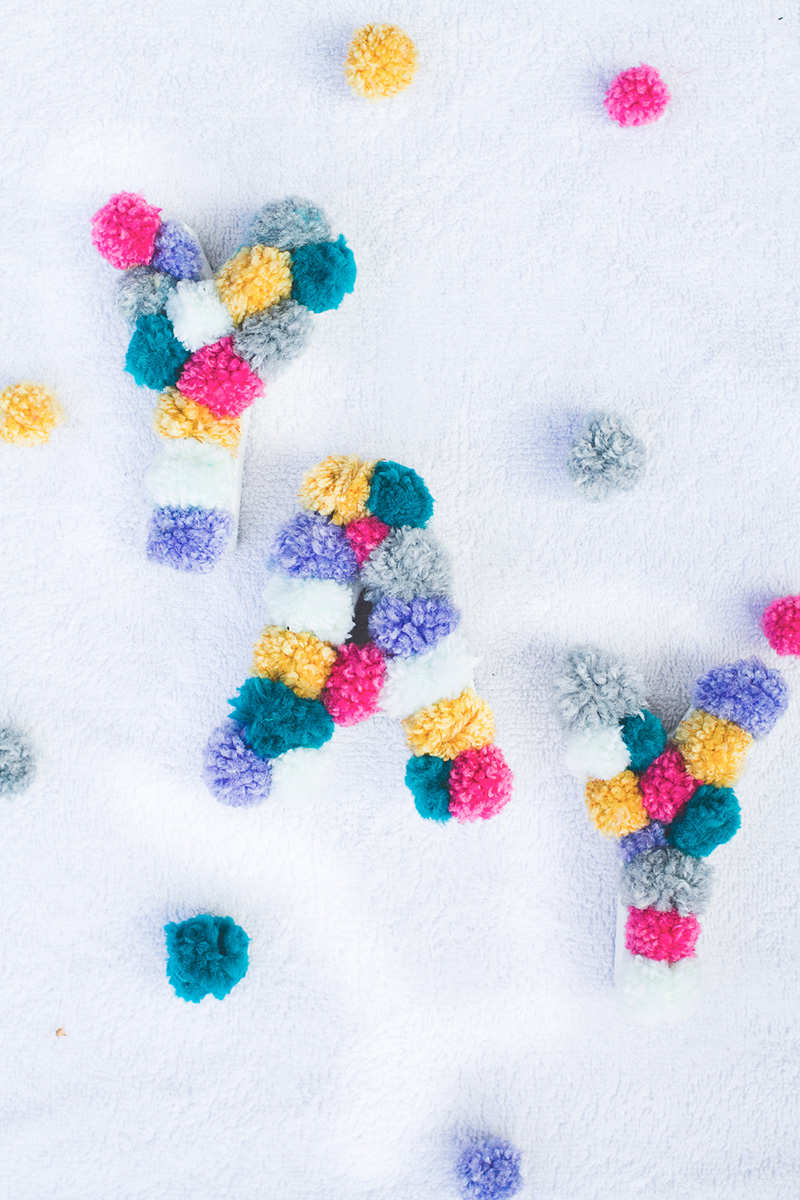 5. Pom Pom Tree –wayauilandia
These pom pom decorated branches look gorgeous and would really add a lovely splash of colour to any room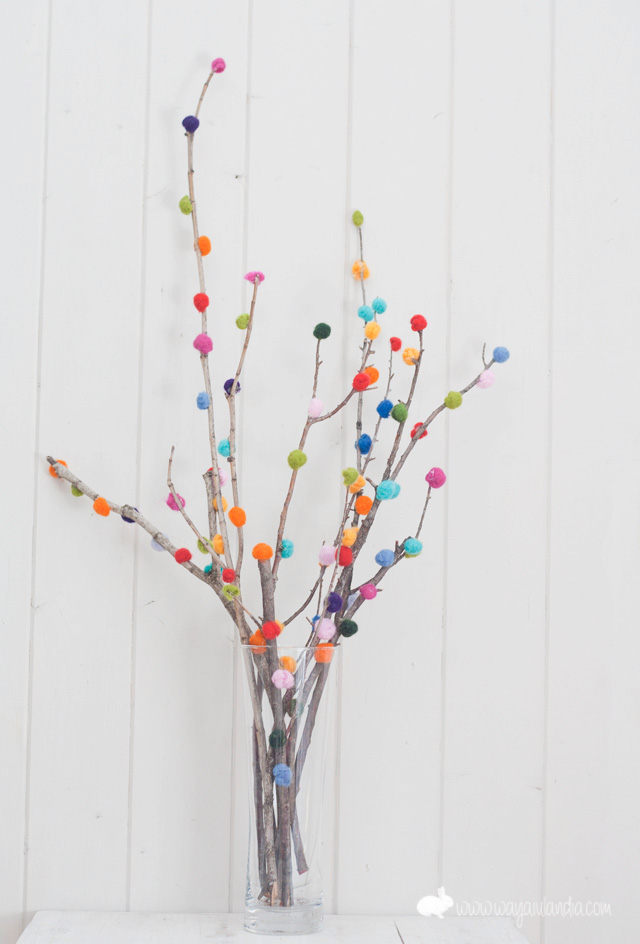 6. Pom Pom rug – Casa Abril
With all that lovely soft yarn I bet this rug feels lovely underfoot.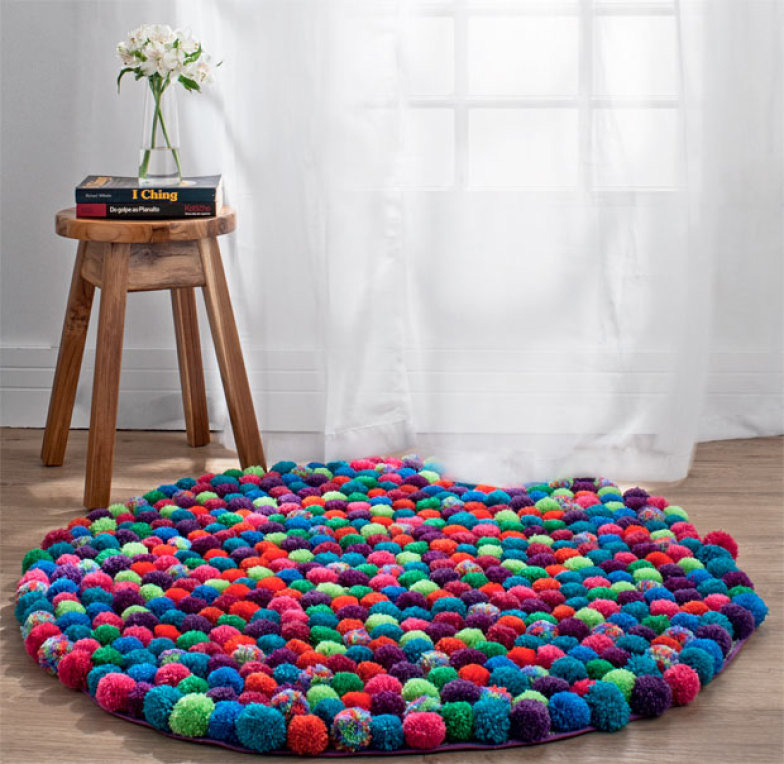 7. Pom Pom Book Marks – Design Mum
How about some colourful bookmarks to go with your pom pom pens.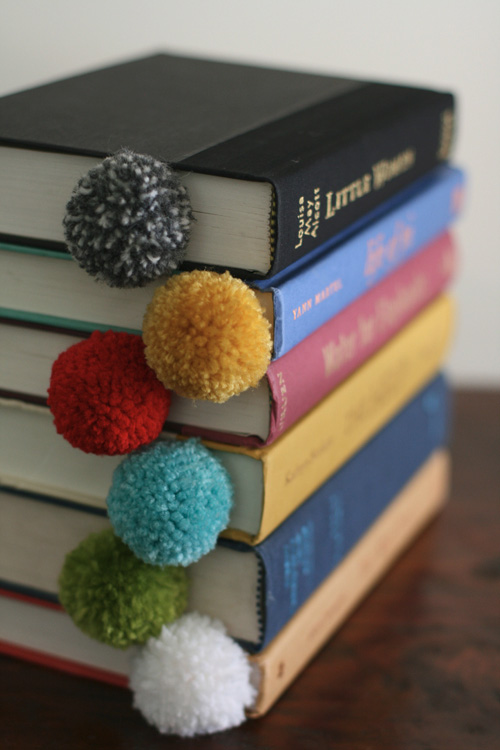 8. Pom Pom Wreath – Momadvice
This wreath would make a gorgeous seasonal door decoration.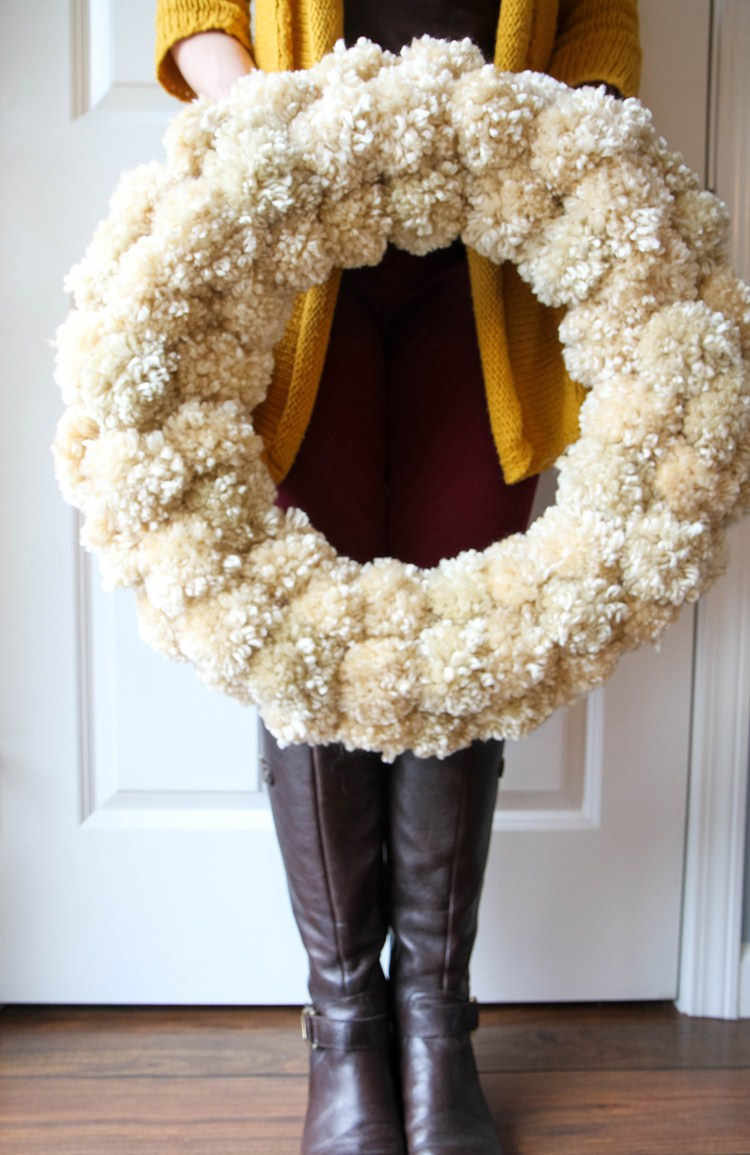 9. Pom Pom gift tag – Two shades of Pink
Make that gift extra special by adding a pom pom gift tag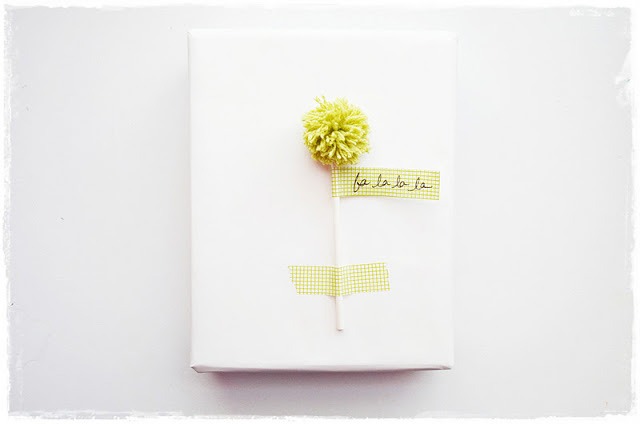 10. Pom Pom Flowers – Creativejewishmom
These flowers will never wilt and die.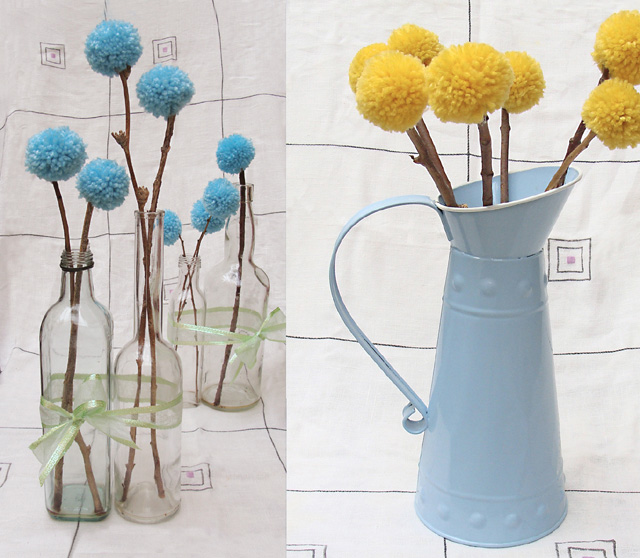 11. Pom Pom Solar System Mobile – We are Scout
This is a fantastic pom pom project to make with children and would look great in their bedroom.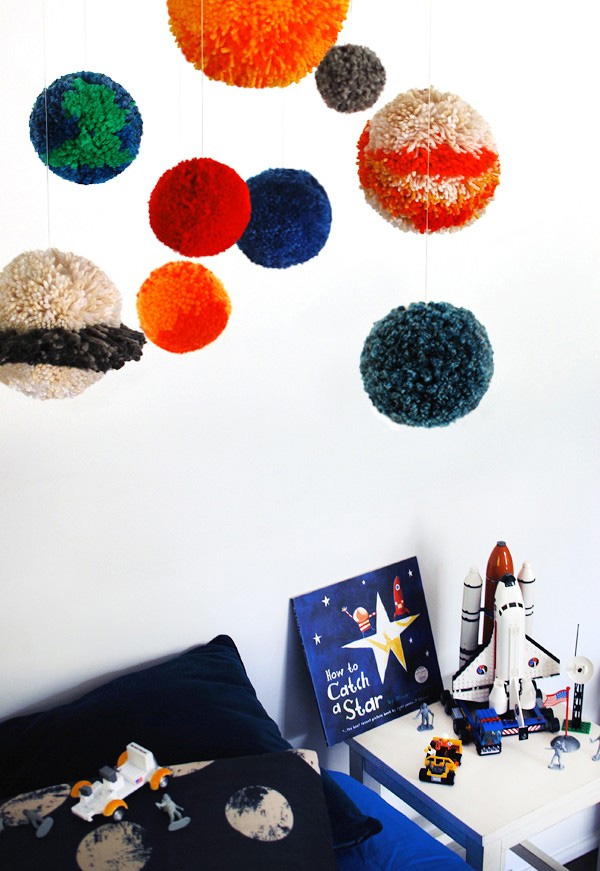 12. Giant Pom Pom Garland – Best Birthdays
There is nothing like a Pom Pom garland to add instant colourful decoration and who says pom poms have to be small.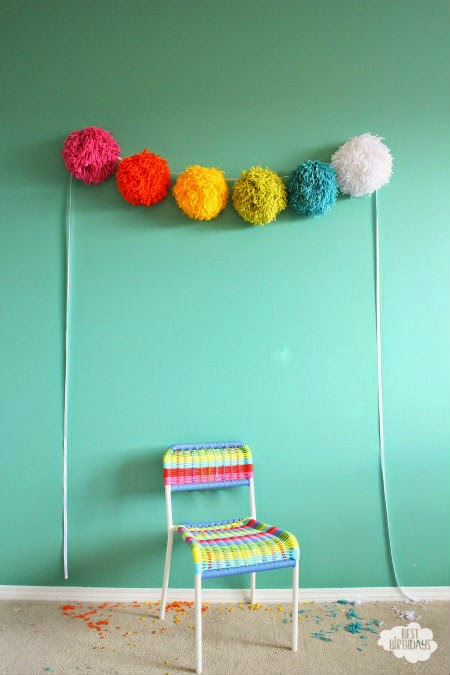 Which one is your favourite? I fancy making the solar system, I think it would be a great activity to do with my Beaver scout group.