DIY Heart Map Ornament, Brooch, Keyring and Tag
Map Ornament: Want to personalise a decoration or gift for someone special ? Then stick a map on it. You can use maps of where they are from, a favourite holiday or for a couple where they met.

Maps are my favourite way to personalise my crafts. Maps make things look fantastic. Not only that they can make the most mundane of objects all of a sudden a lot more interesting and even turn them into a conversation piece.

My easy map table mats and my very popular IKEA lamp map hacks are great examples of this.

Heart shaped maps only add the specialness of maps. I've made treat map hearts for valentines before. This time I decided that I would use the heart shape for some Christmas ornaments.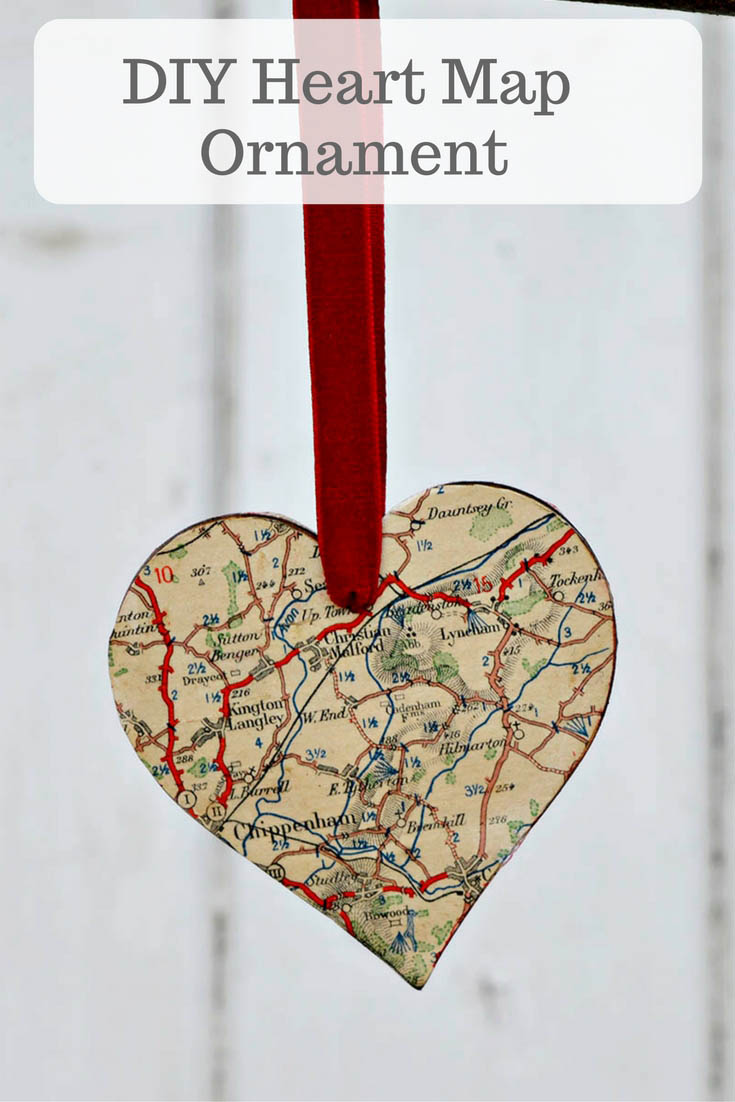 I was so pleased how my Christmas heart map ornament was turning out. I got a bit carried away with them and made some brooches, key rings and even Christmas tags out of them. They were so easy to do and added that extra something special to my Christmas decorations and gifts.

Who doesn't like a Christmas gift that's been personalised for them ?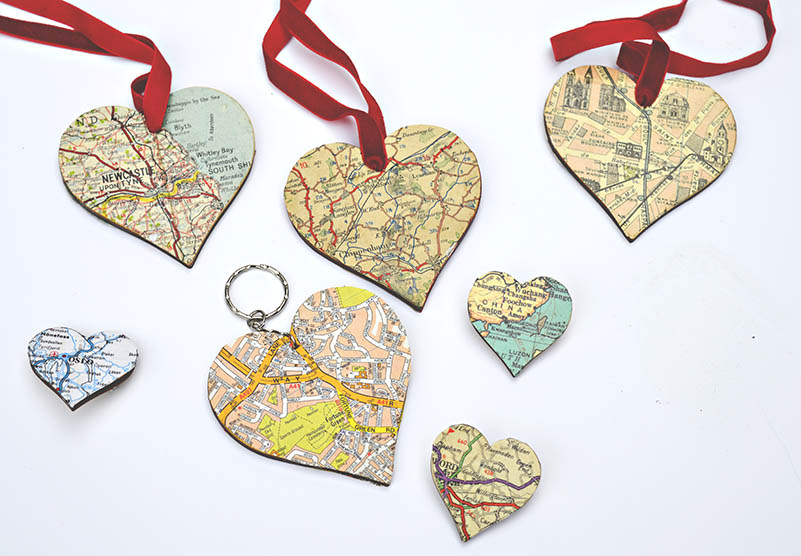 This post contains amazon affiliate links for your convenience. Click here to see my disclosure policy.


What you need to make a heart Map ornament etc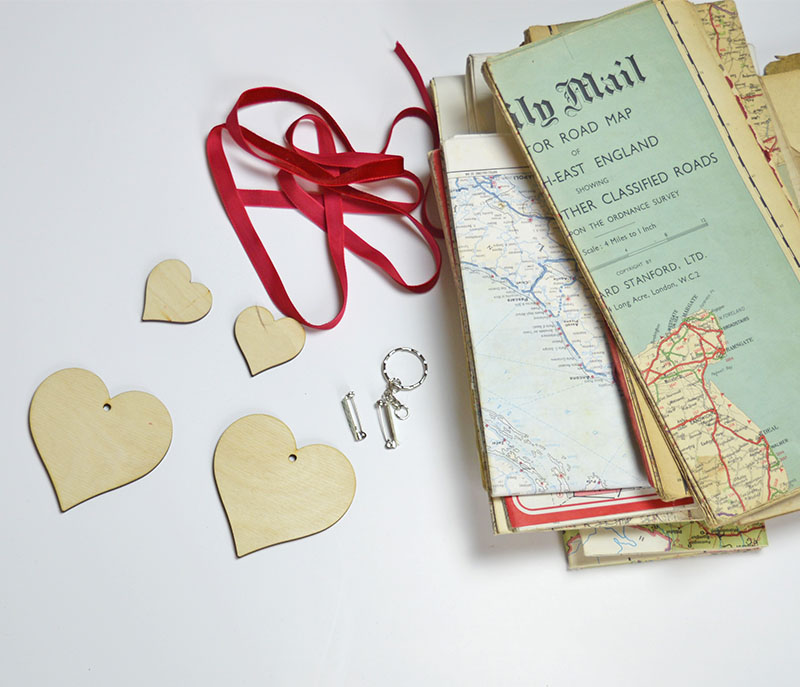 What maps to use for your map ornament
How to make a Map ornament, brooch and keyring.
Decide on what sized wooden heart you are going to use. Larger ones for the map ornament and keyring, smaller ones for the map brooch.

Place your map on a cutting mat and then place the heart shape on top of the map where you want.



Using your paper scalpel (x-acto) carefully cut round the heart.



Paste both the heart and the map cut out with decoupage glue.

Carefully stick down your map to the wooden heart.

Apply a layer of decoupage glue or varnish to the top of the map to seal it. I applied at least 2 coats allowing them to dry in between.
Finishing off your map ornament, keyring, brooch or tag…
For the map ornament you will need to stick a map to both sides of the wooden heart and attach the red velvet ribbon for hanging.





For the map brooch, you will need only a map on the front. On the back of the heart attach the self adhesive brooch pin.





For the map keyring, like with the map ornament a map on both sides and then attach a keyring chain.





To use your map ornament as a gift tag, only stick a map on the front. Then you can write the recipient's details on the back of the wooden map heart.
Ideas of Maps to Use
For the ornaments, you can use maps of where you have spent past Christmases. Up until the age of thirty, I spent most of my Christmas's in Hong Kong. Then my family moved to Portugal but I live in the UK. I aim to have a heart map ornament for everywhere I've spent Christmas, which is Hong Kong, Portugal, Newcastle Upon-Tyne, and Staffordshire.

Another idea for a heart map is to have on one side a map of where you were born and on the other a map of where your husband or partner was born.

For the brooches you can use maps of your favourite places and cities. What maps would you use?