Repurposed DIY Handmade Gift Tags
Every year I love to make my gift tags. In the past, I've made diy postage stamp tags and upcyled denim gift tags. This year's handmade gift tags are made from upholstery fabric samples.
One new thing I would love in my home is a gorgeous velvet sofa and have been eying a few up. I've even been sent some lovely velvet fabric samples to help me decide. Unfortunately, though my husband says we aren't getting a new sofa until the kids have left home and our very elderly dog is no longer with us. So I will have to just wait a couple more years!
You may be thinking what has this got to do with gift tags! Well, I repurposed the velvet sofa swatches to make my handmade gift tags. This craft only takes about 10 minutes.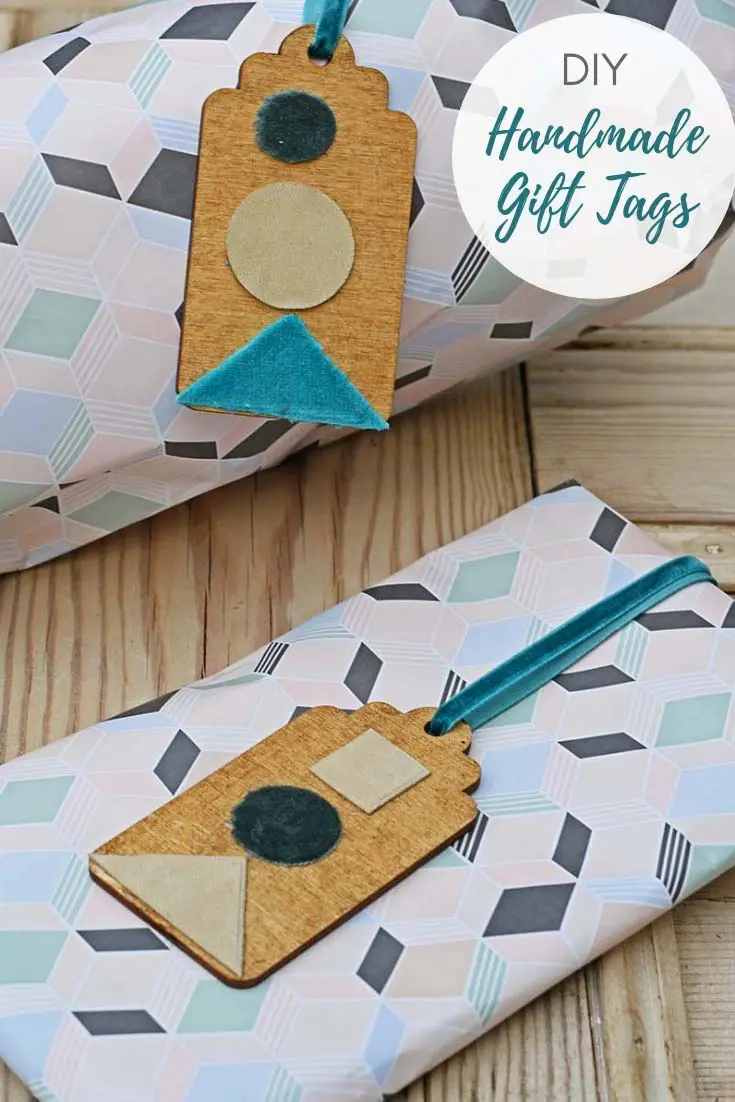 This post contains Amazon affiliate links for your convenience. Click here to see my disclosure policy.
What I used to make the Handmade gift tags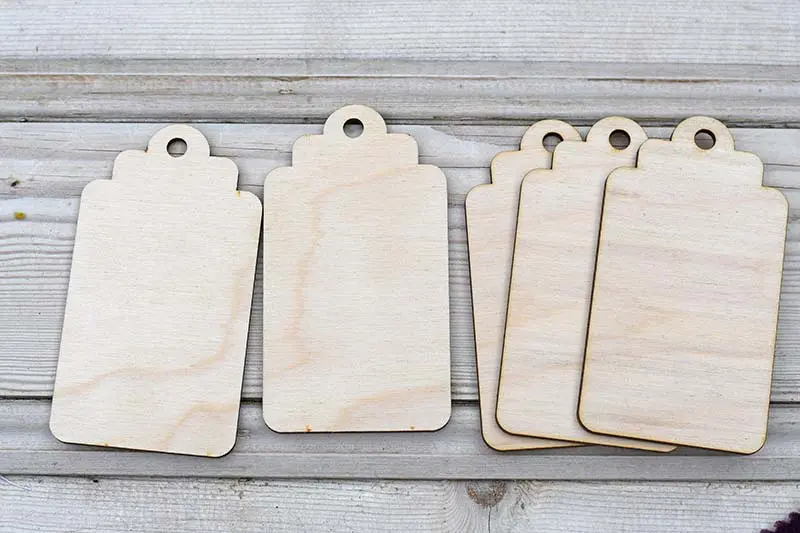 Dark woodwax
Velvet and leather upholstory fabric swatches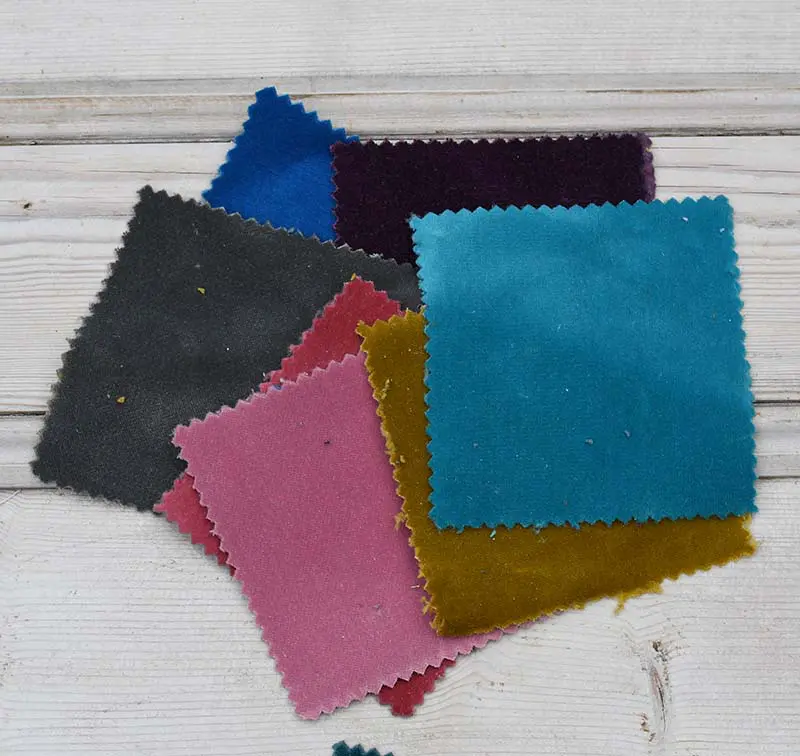 How to make handmade gift tags
The first thing I did was rub the wooden tags with dark woodwax to darken them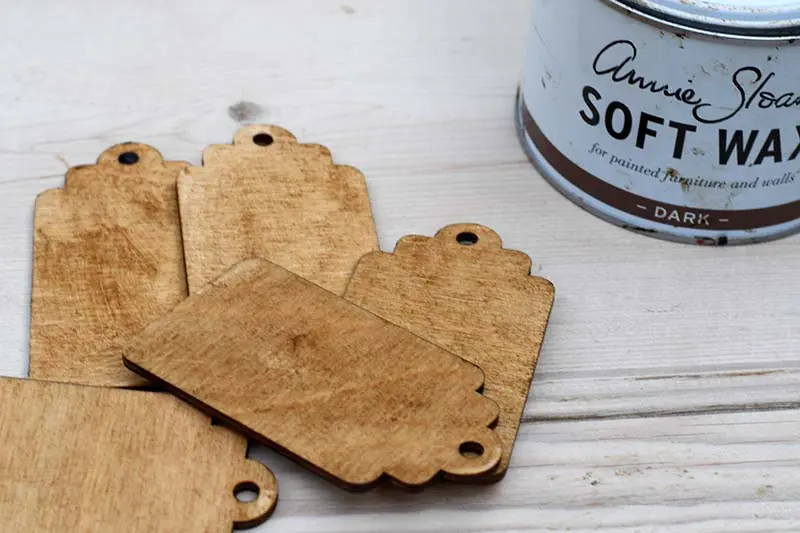 Next I cut out a selection of small circle and triangle shapes from the upholstery swatches. Bear in mind the size of your tags when deciding on the size of your cut fabirc shapes.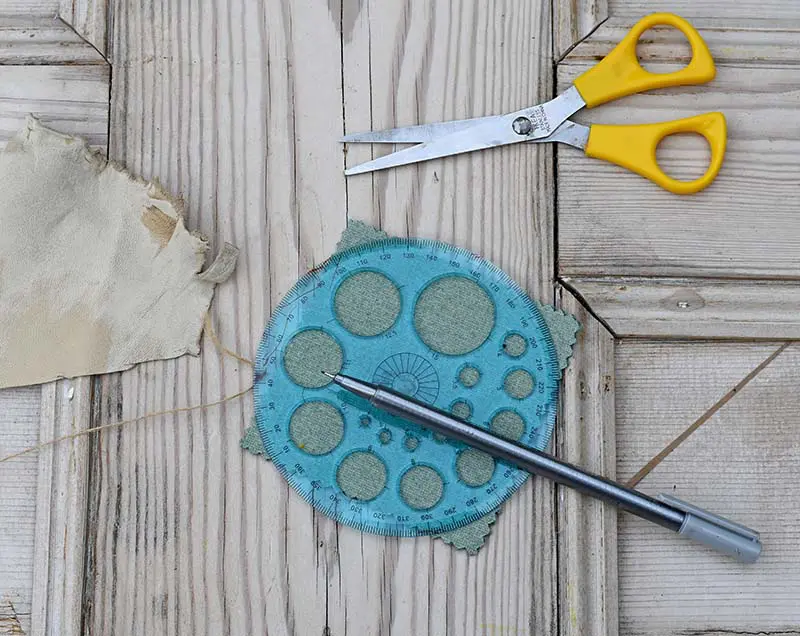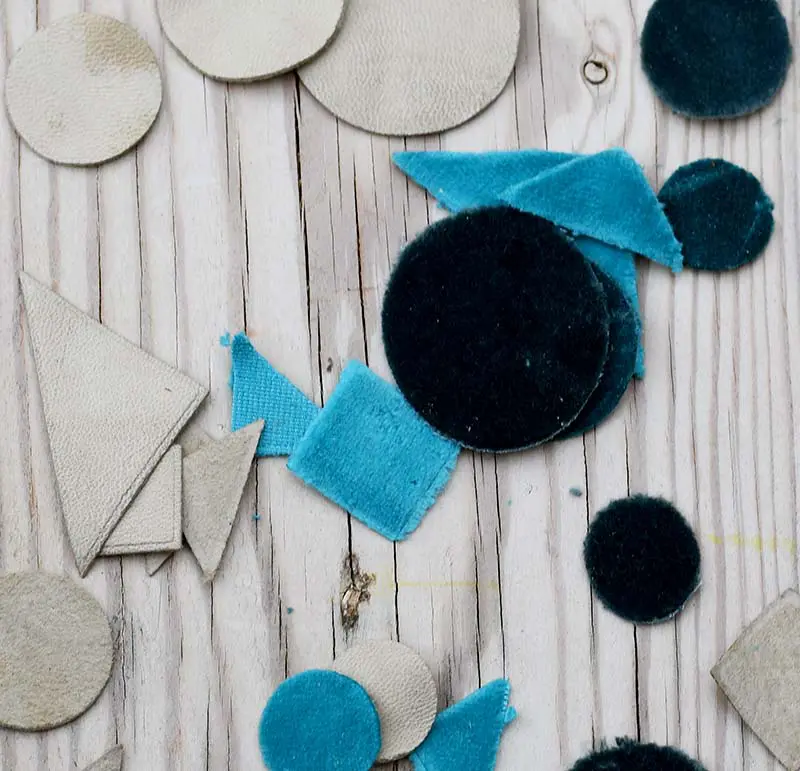 Arrange the cut fabric shapes onto the tags. Once you are happy with designs glue the shapes to the wooden tags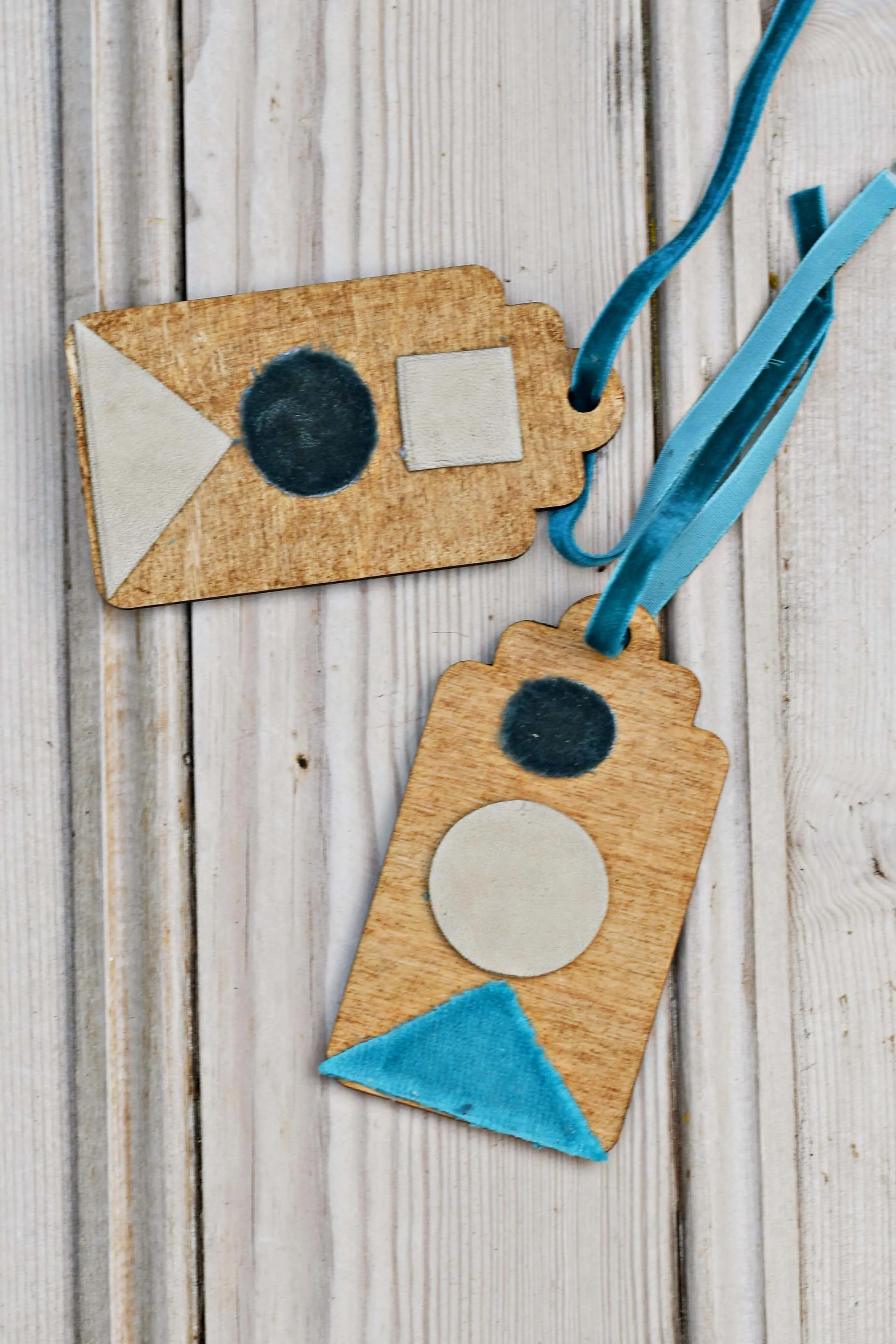 All that is left to do now is the add the tags to your gifts. You can either use different coloured fabric swatches to make tags that match the colour of your wrapping paper. Or make tags in the favourite colours of the intended gift receipient. These tags are very robust so can be used as luggage tags or bookmarks afterwards.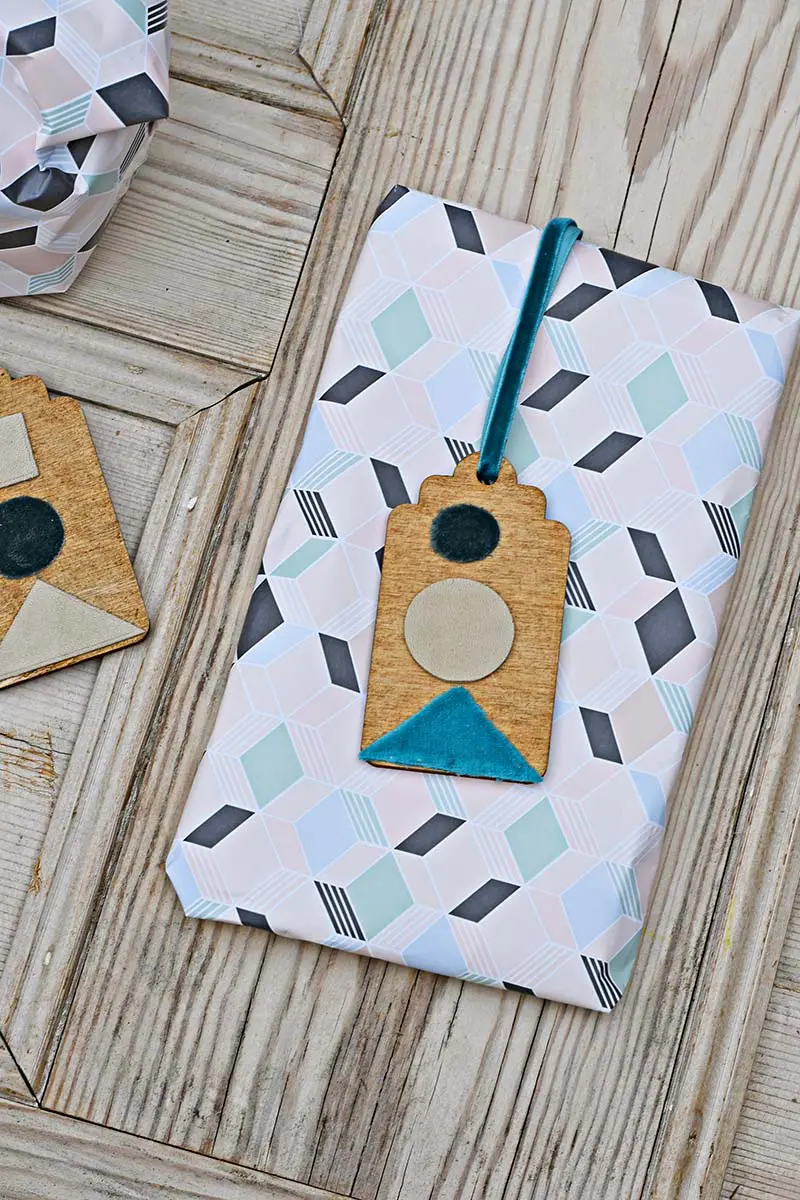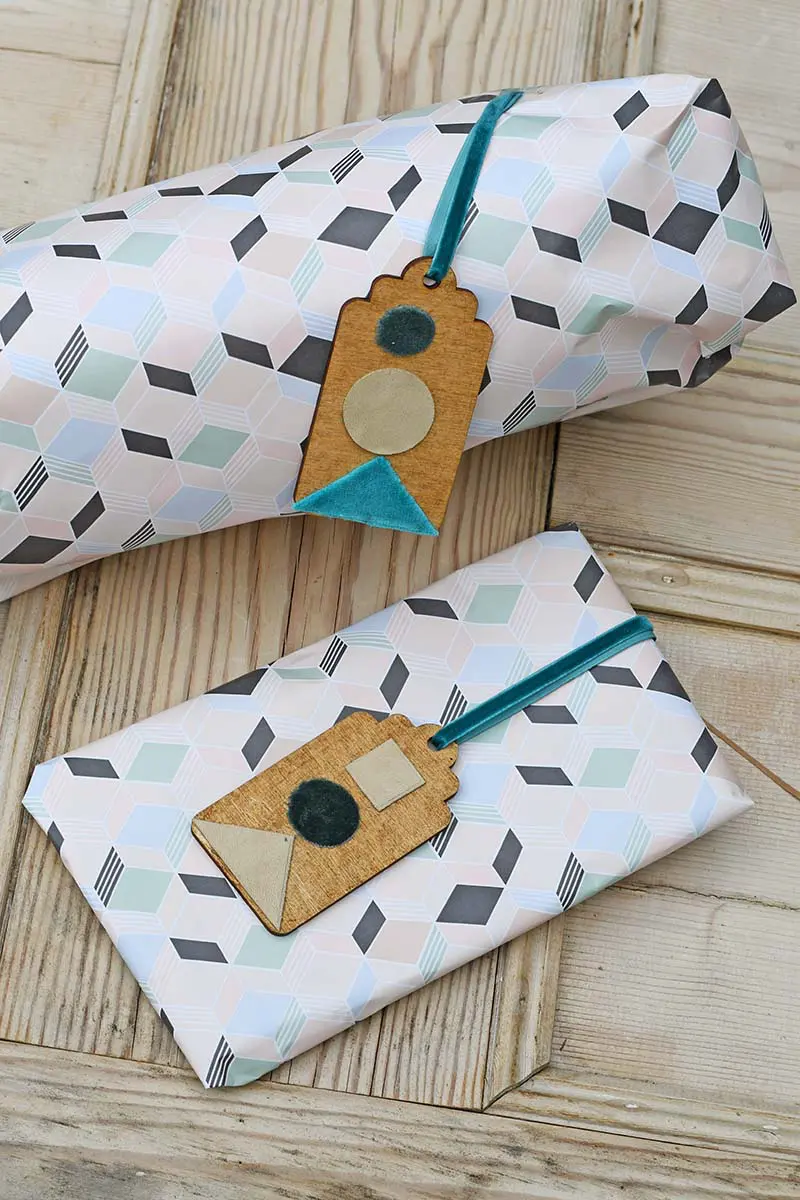 If you like these gift tags, you might like my repurposed leather pen pot. There are many more ideas for leather crafts here.
Also, check out these other cool things to make with fabric scraps.