Homemade Denim gift tag
Every year I like to make my own Christmas gift tags, especially for my crafty pals who appreciate them. In fact, my friend Wendy has kept all the tags I've made her over the years and hangs them on the tree. If you have been following my blog you will know that I have a thing about denim and it's been nearly 2 months since my last upcycled jeans project; my denim suitcase. So as I'm suffering from a bit of denim withdrawal, I've decided to make a denim gift tag this year from upcycled old jeans.

You may think that working with denim is a bit of a faff for a gift tag, but they aren't just gift tags. The monogrammed denim gift tags almost become a gift in themselves. They can be used as a decoration, a key ring, and a bookmark afterwards.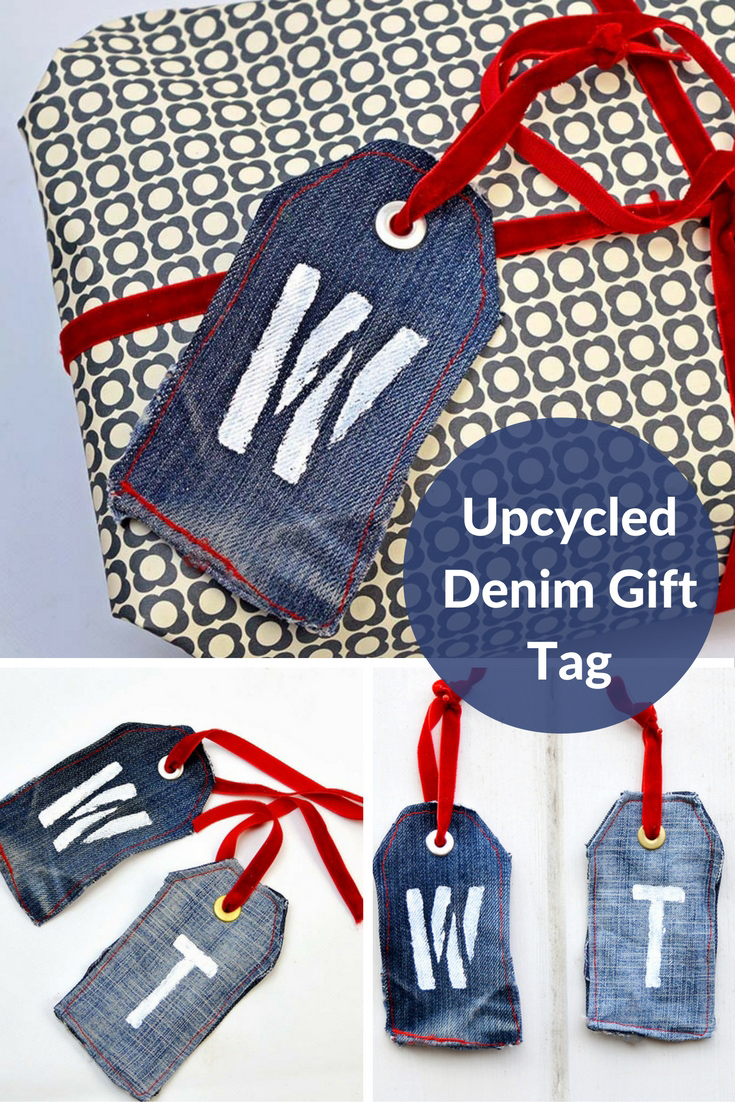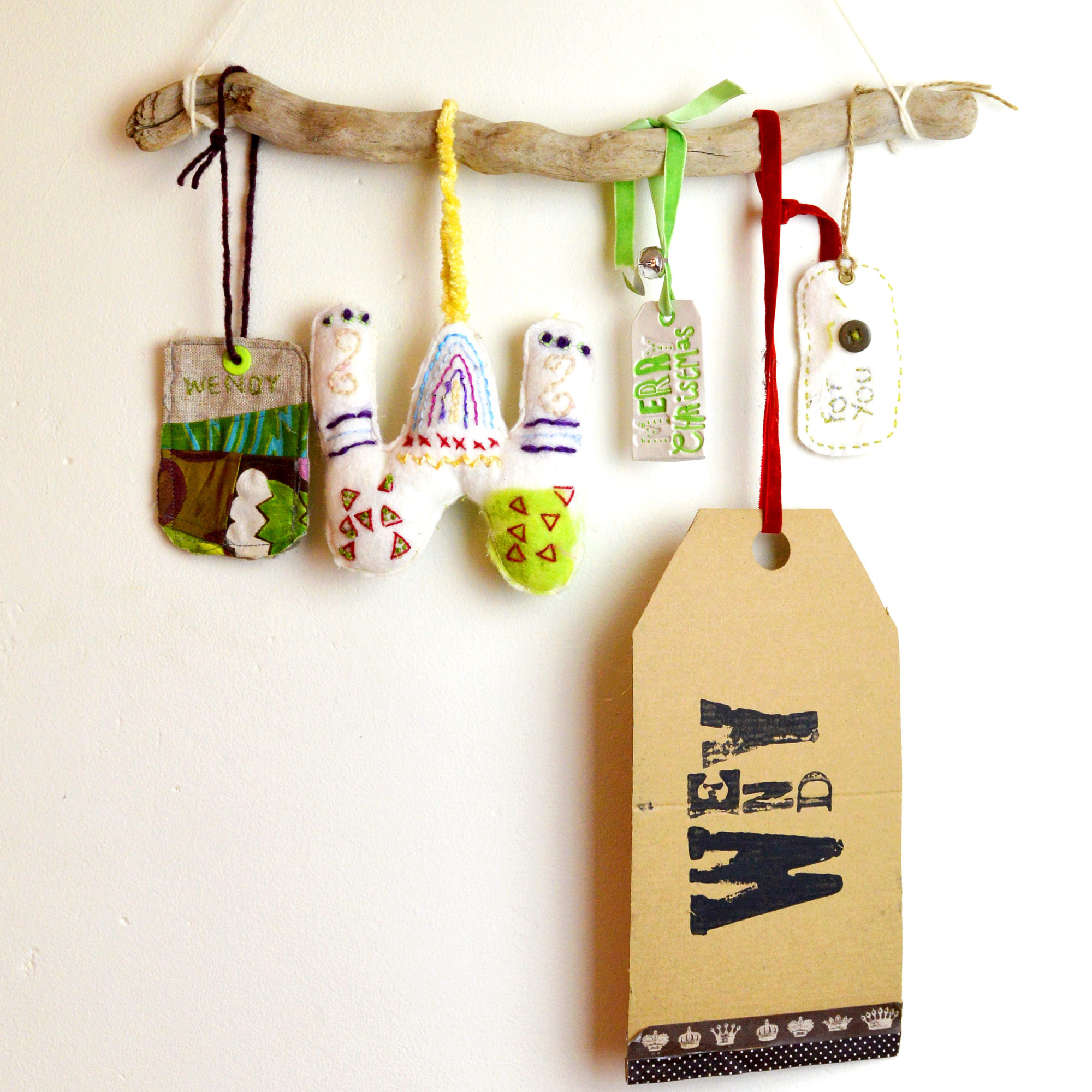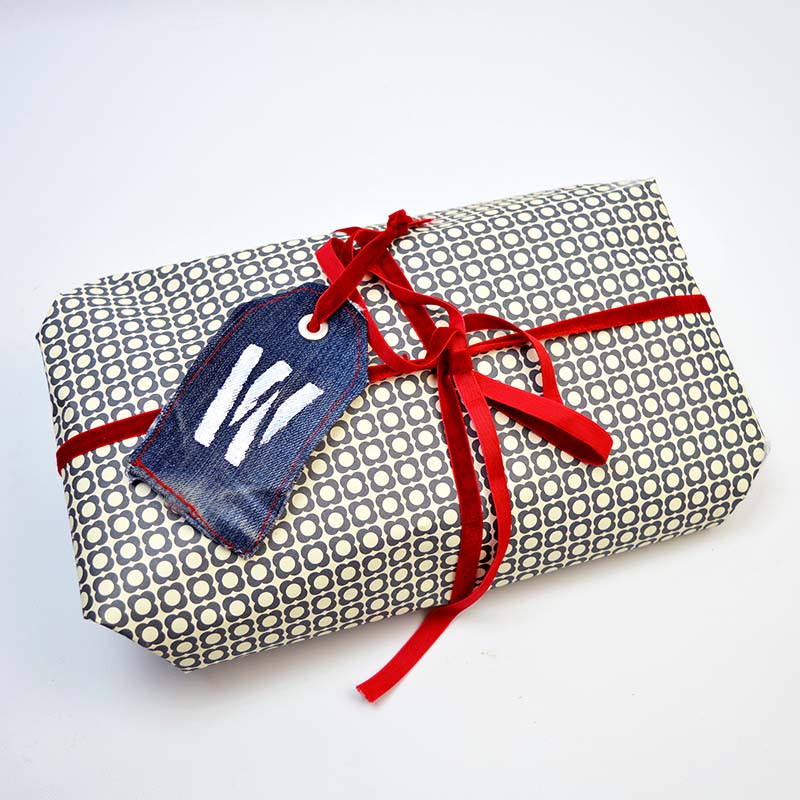 what you need to make Denim gift tags
Scraps of denim from old jeans, shirts etc. I find that the softer more worn pieces of denim are good for this project.
Scissors, pins, needle and thread
Existing tag or luggage label to use as a template
How to Make a Monogrammed Denim Gift Tag
Using an old luggage label as a template cut 2 pieces of denim for each tag allowing for a 5mm seam. I used denim in 2 different shades for each tag one light and one dark.
Iron your 5mm seams down. If you snip the corners you will find this easier.
Pin your two contrasting denim tag pieces wrong sides together.
Then sew them together using a sewing machine, it is possible to do this by hand but it is much quicker and easier on a machine.
Use your eyelet tool to punch a hole and to place an eyelet rivet in your tag.
Finally to personalise your gift tag, paint the recipient's initial on to the tag. I find that white paint works well.
All you need now is a bit of ribbon and your unique denim gift tag is finished.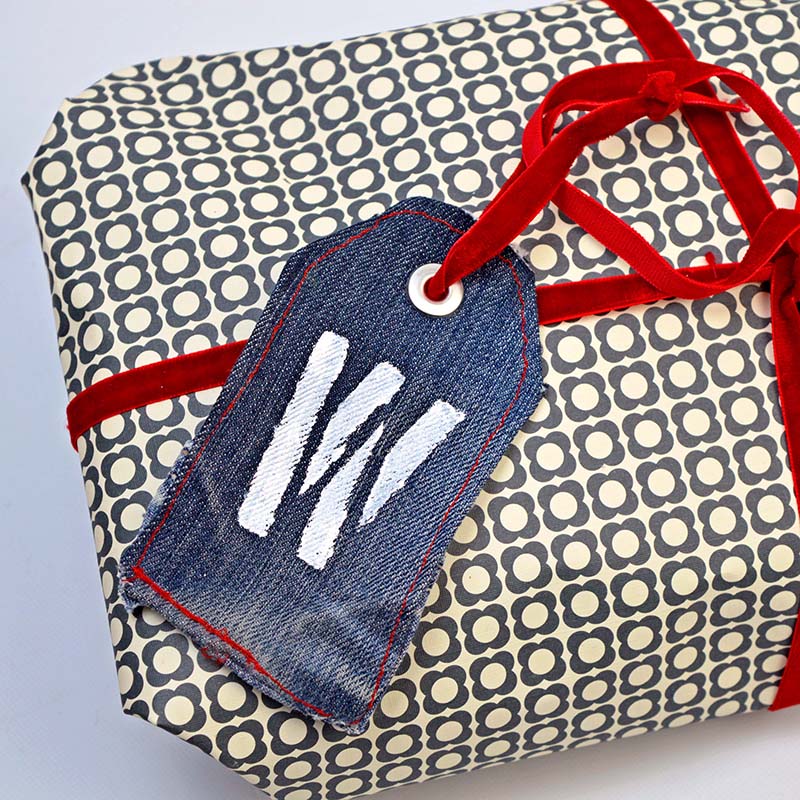 You might want to check out my DIY postage stamp tags and my denim pocket organiser.


For more upcycled holiday gift ideas visit allfreeholidays.