Fun DIY Christmas Decorations: Upcycled Penguins and Snowman
DIY Christmas decorations recycling cardboard: With all the online Christmas shopping arriving at my house I have my very own cardboard mountain. Most of it I stick in the recycling, but I do keep some back for crafting. My popular fabric birdhouses are made with cardboard.

Wednesday night was craft night in my house and after a few sloe gins, my friend Wendy and I attacked my cardboard mountain by making some fun DIY Christmas decorations with it.

We made our very own Penguin family and snowman out of the cardboard. You may think that this would be a great craft for the kids to make in the holidays. I'm sure it is, but as 2 grown-ups, we really had fun making our own little penguin family. Plus it cost us almost nothing to make.

As more and more Amazon parcels keep arriving the cardboard mountain keeps on growing, so no doubt we will be making some more DIY Christmas decorations next week. We will just have to design another cardboard family to make.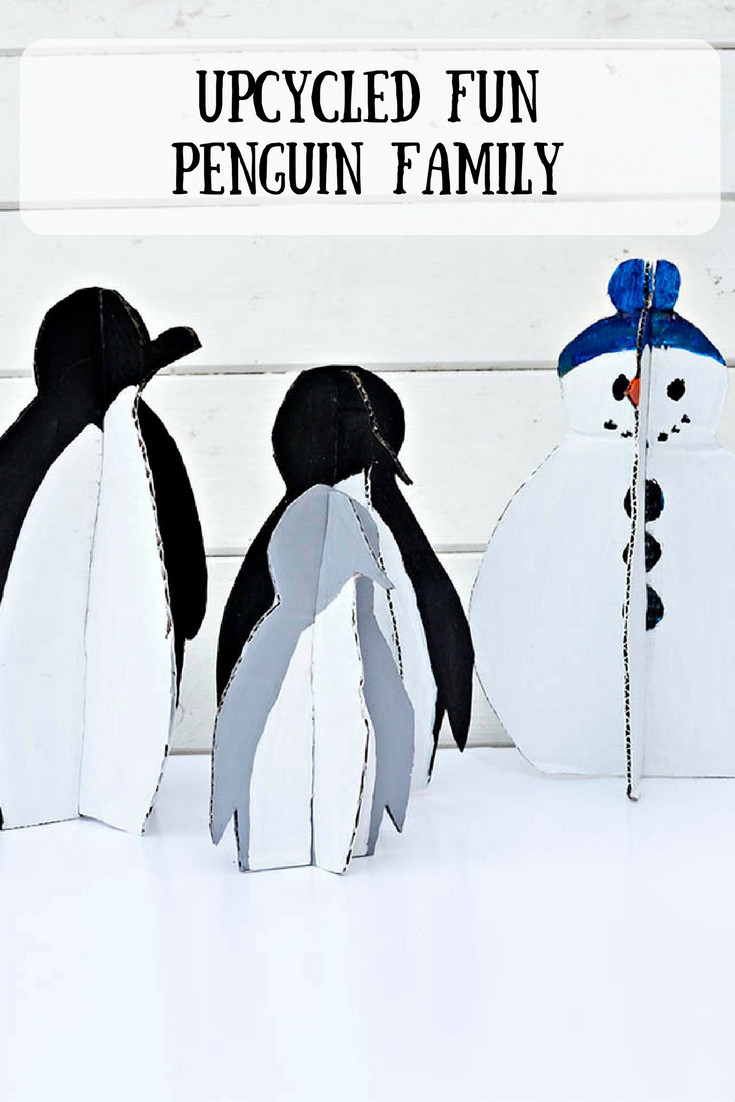 This post contains Amazon affiliate links for your convenience. Click here to see my disclosure policy.




What you need to make your DIY Christmas decorations
Cardboard packaging – all ours were made out of amazon packaging.
Scissors
Paper template – download penguin template here
Paint- I used left over chalkpaint from my Led deer I made last week. I also used some leftover white wall paint. For the grey I just mixed the 2 paints.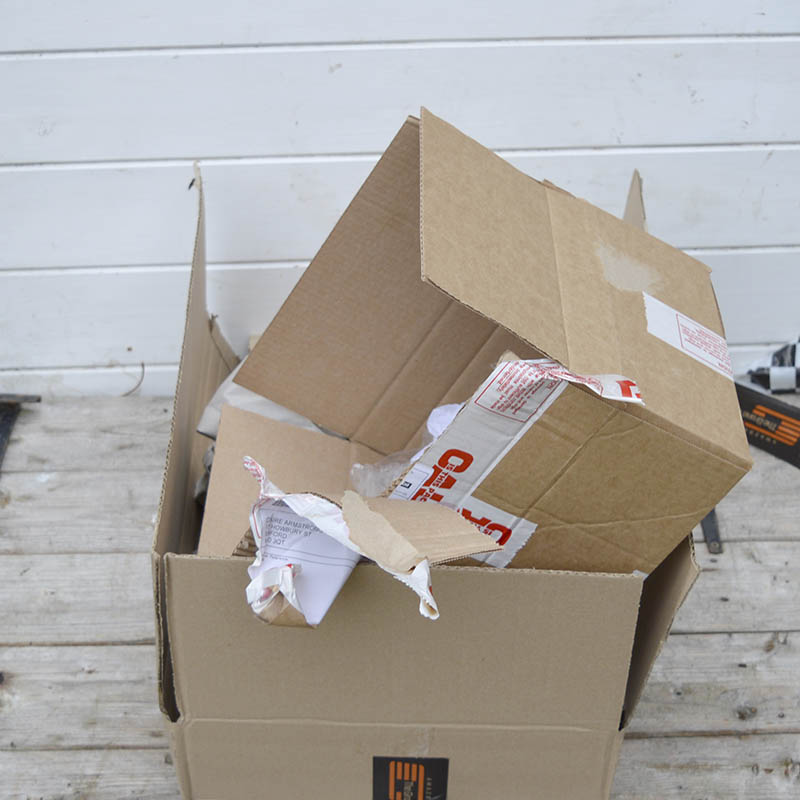 How to make the DIY Christmas Decorations
Print out the penguin template, place on to cardboard and draw round it. Enlarge or reduce the size of the template, depending on whether you are making a mummy, daddy or baby penguin.



Cut out your penguin shapes and cut the slits into the cardboard so the 2 pieces slot together.



Paint your cardboard penguins. I painted the adult penguins black and white and the baby penguin grey and white. Remember to paint the back of the Penguins a solid colour and the front tummies white.


When the paint is dry slot your penguins together.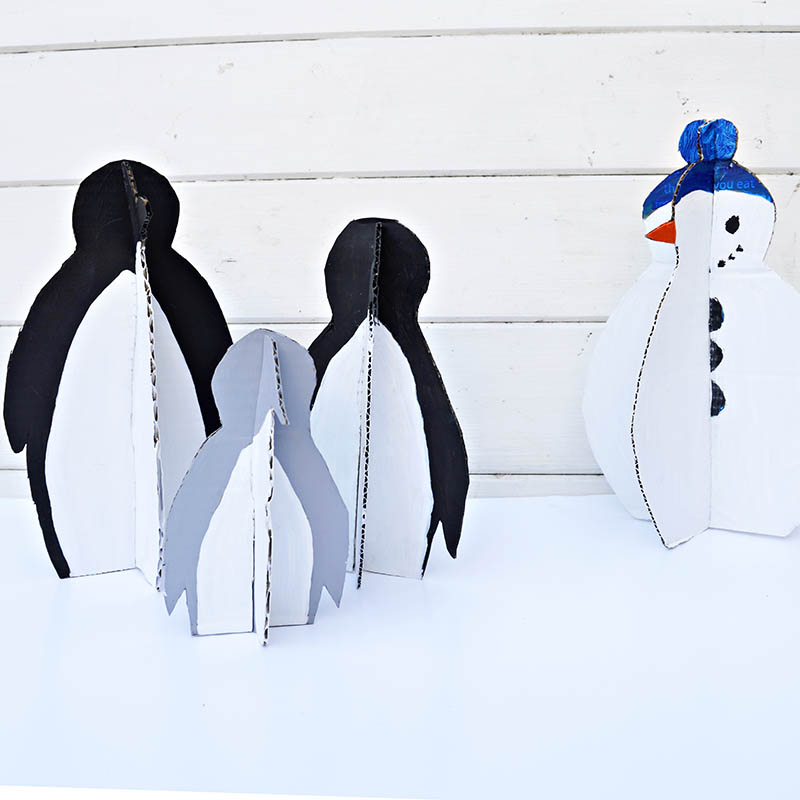 Other DIY Christmas Decorations
We had so much fun making the penguin family we decided to make them a snowman. I think next week we will attempt to make our penguin family an igloo.

These penguins would make a great decoration for any Christmas or New Year Party. If you are looking for more upcycled winter craft ideas visit allfreeholidaycrafts for some great ideas.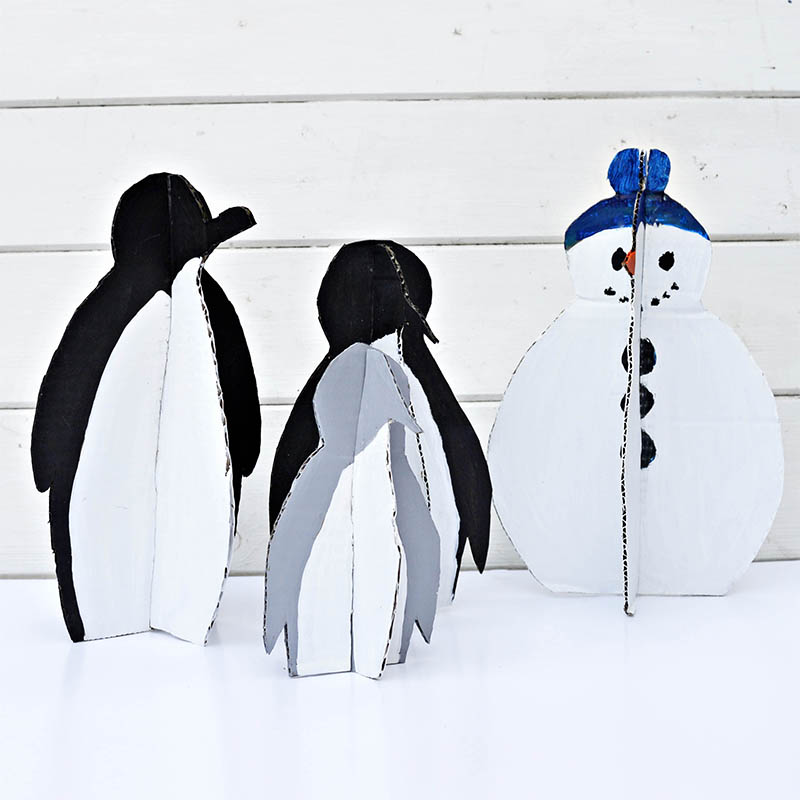 If you are any good with a jigsaw then these penguins would be fun to make with plywood for a more lasting Christmas decoration. However that won't help with your cardboard mountain.


If you are looking for more crafts to do with the kids then you should check out allfreechrismtascrafts.com