DIY Christmas Tree – Stylish Frosted branch Christmas Tree
DIY Christmas tree: On a recent trip to London, I went to one of my favourite stores, Heals. For those of you that don't know, Heals is a very stylish interiors department stores that's been around since 1810.

The store had just put up their Christmas window display. This display was typical Heals, very simple and very stylish. Hanging from the branches of these gorgeous DIY Christmas tree were all their lovely Christmas ornaments.

The designer of the trees happened to be around at the time, and kindly told me how the trees were made so I could make my own.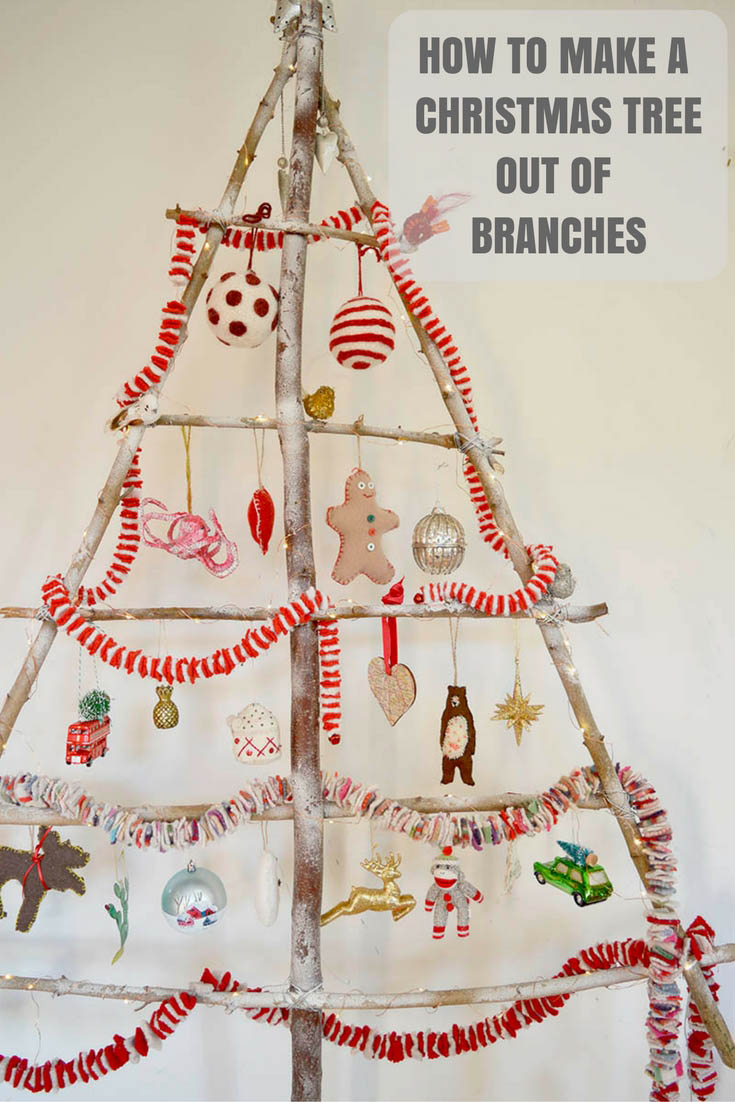 As well as being very simple and stylish, these trees cost virtually nothing to make. They are great for those of you who don't have much space or want a second tree. You can either hang them flat against the wall or stand them up in a Christmas tree or umbrella stand.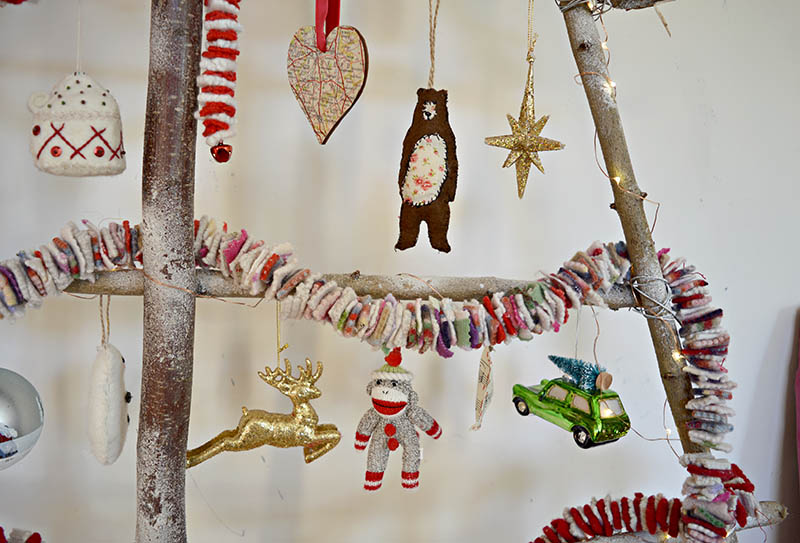 This post contains amazon affiliate links for your convenience. Click here to see my disclosure policy.

What you need to make a branch DIY Christmas Tree
Branches: All the branches used were straight branches from various trees, sourced from either mine or my friend's garden. You will need one main trunk branch, approximately 5-6ft and about 2-3 inches in diameter. Also needed are 3 branches for your main frame which will be slightly smaller, and 5 even smaller branches for the rest of the tree.
Cable ties and garden wire
Good pair of secateurs or small tree saw.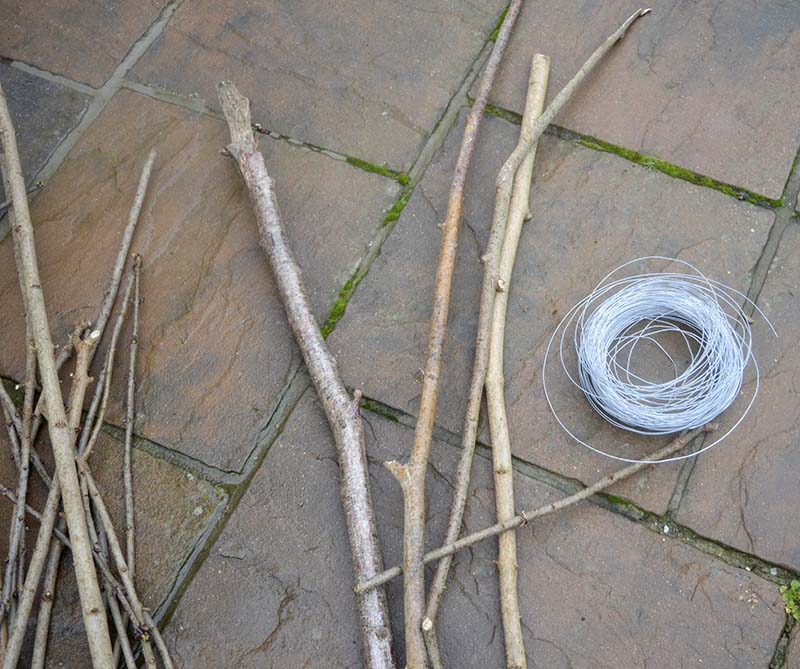 How to make a frosted branch DIY Christmas Tree
On the ground, lay down your main trunk and make an A frame with 3 of your branches.



When you are happy with the size of your frame (you may need to trim your branches), start fixing them together. I used a combination of cable ties and steel wire for this.





Next place your cross branches across the A frame. Again you may need to trim to size. When you are happy fix them to the frame using wire and cable ties. I alternated the branches between in front or behind the A frame.





Stand your tree up in either a Christmas tree stand or a parasol stand. Spray the branches with your craft snow, and then spray varnish on top of the snow. The varnish helps the craft snow stick to the branches better.

Your tree is now ready to decorate. I used the some of those fabulous copper wire lights again to illuminate my tree as I did for my DIY LED Deer Christmas Decoration.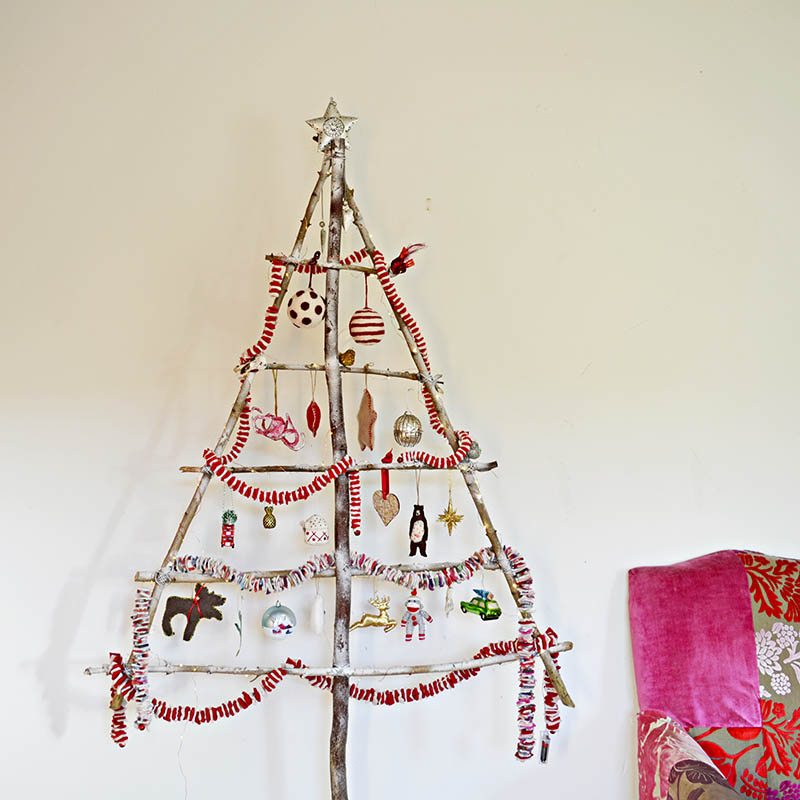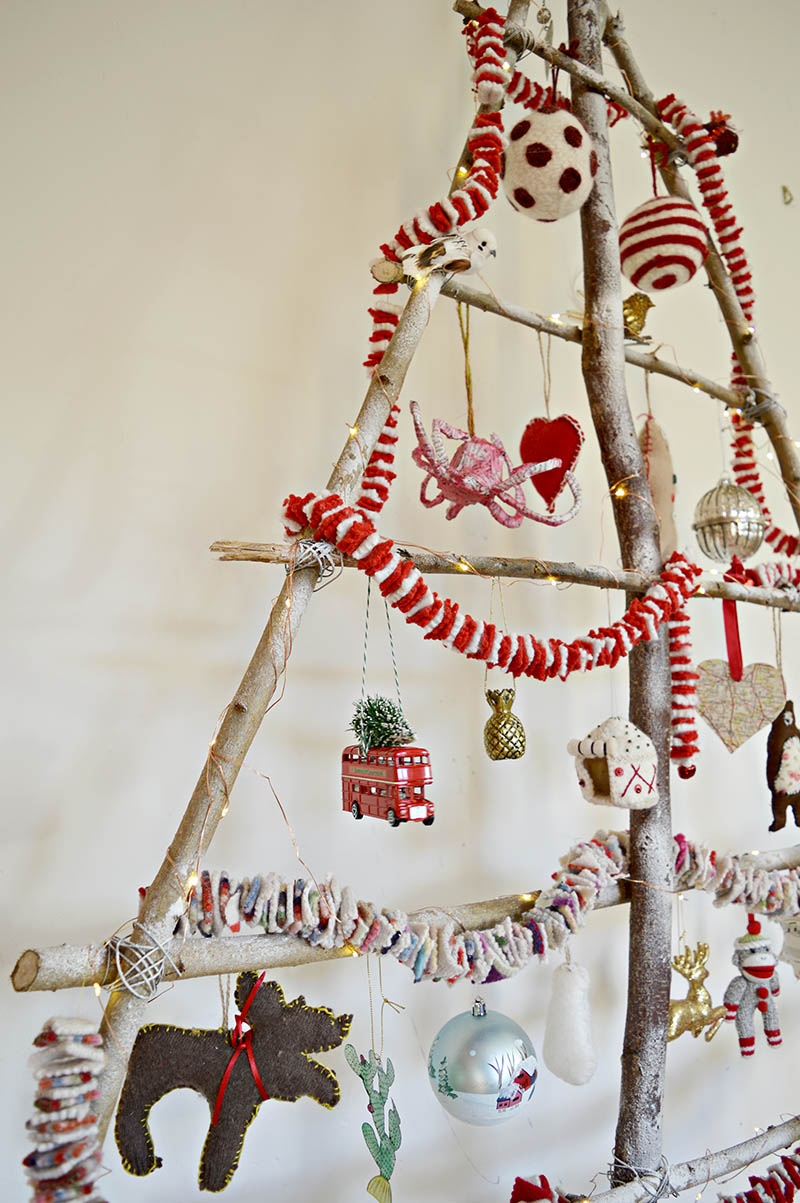 I really do love this branch tree, not only is it a fantastic space saver but it's brilliant for showing off my favourite Christmas ornaments. Every year I make a few new ornaments. This year I made the cookie cutter cute sweater upcycled ornaments and the heart map ornaments.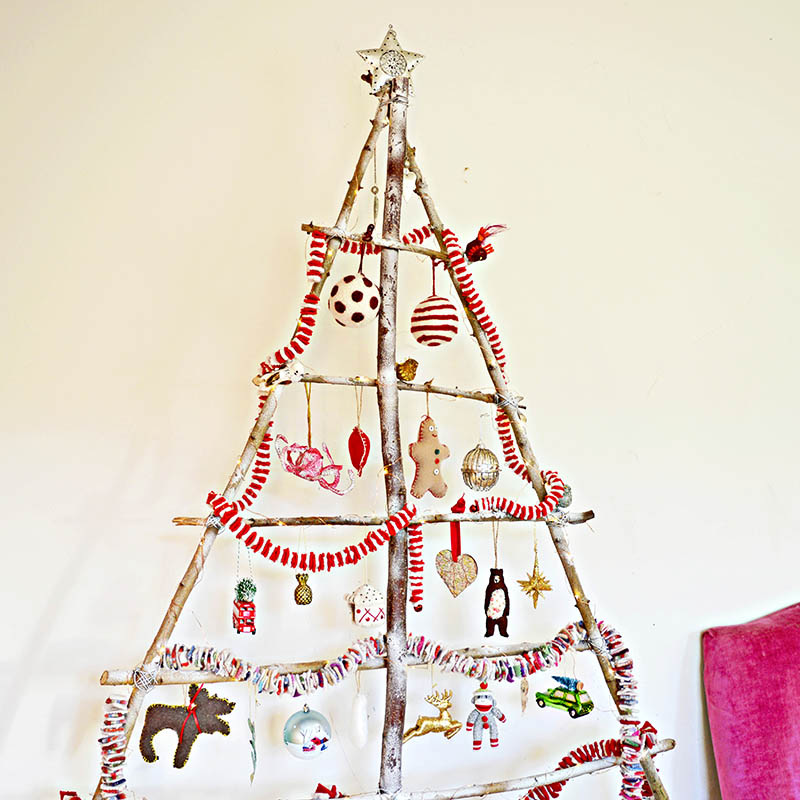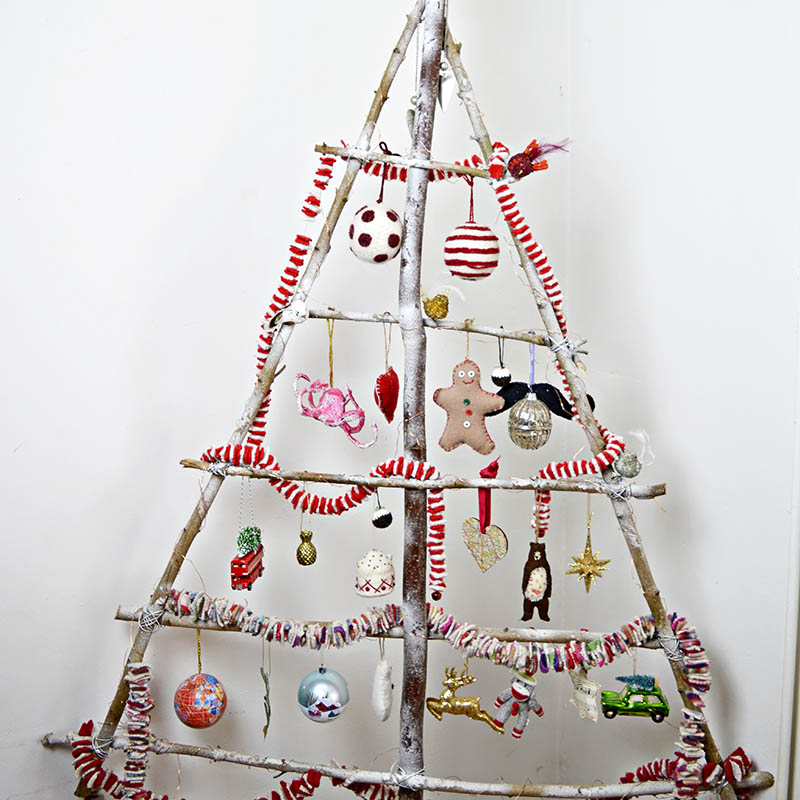 This DIY Christmas tree is also a great place to hang my upcycled felt garlands from too !