Crafting for Christmas doesn't have to mean expensive trips to the craft store. It's amazing what you can make from what you already have. Here is a collection of cardboard Christmas crafts and decorations made from cardboard boxes.
Upcycling and repurposing are my favourite ways of crafting, as they are both affordable and green. And basically, I just hate waste!
I already have lots of Christmas nature craft ideas on the blog. They use the free stuff in the natural world, such as pinecones, acorns and twigs. This time I have turned my attention to what I can make for Christmas out of cardboard boxes.
What Cardboard Boxes To Use
For Christmas crafts that need thin and flexible cardboard, cereal and other food boxes are great for this.
For larger decorations that need stronger cardboard, I find Amazon packaging and other larger corrugated cardboard boxes work well.
Shoe boxes are a good source of non-corrugated cardboard that is stiffer than cereal boxes. You can also make fun shoebox suitcases to store your Christmas decorations for the following year.
Round strong tubes are good for decorating and using as gift boxes for cookies and other treats.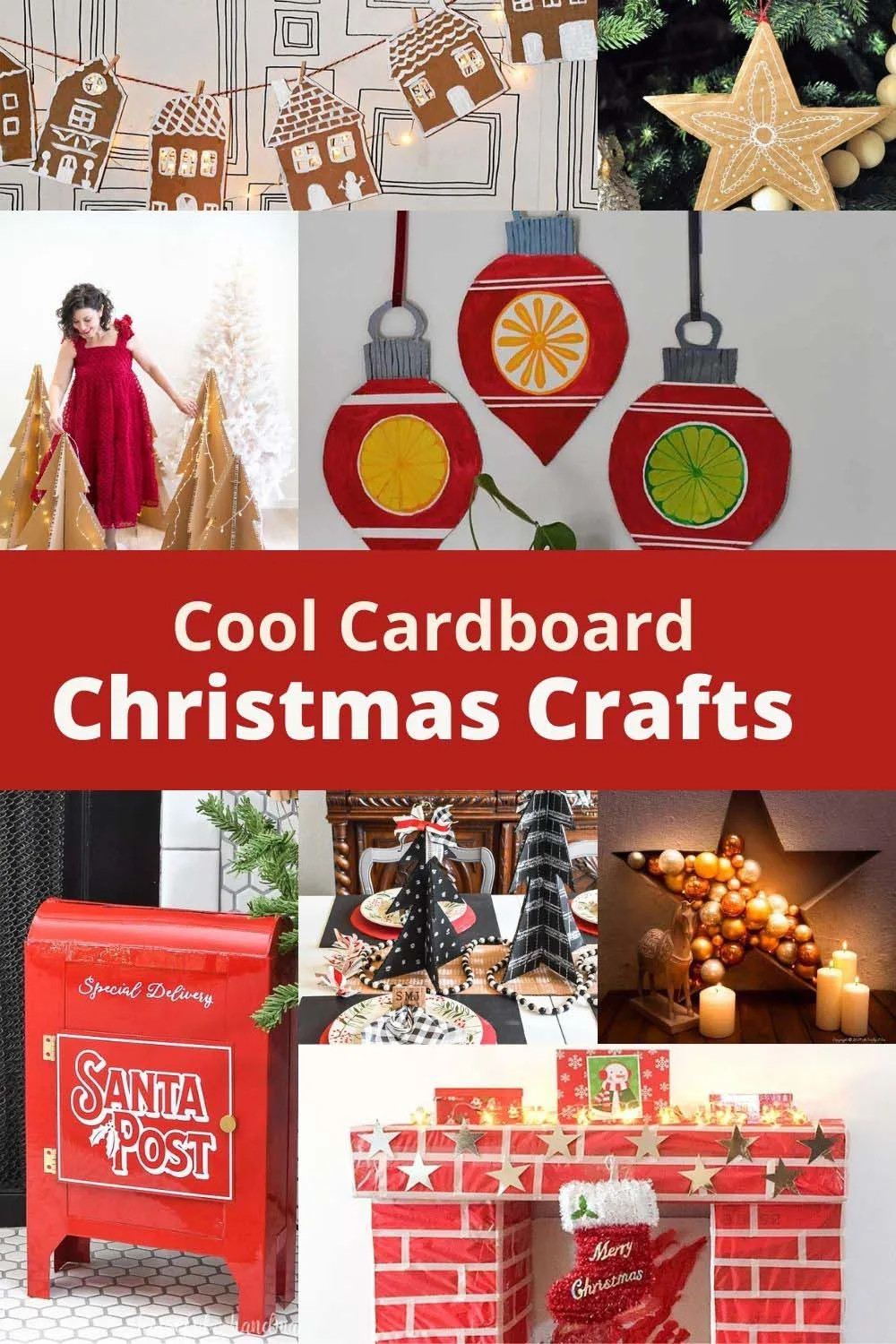 The Cardboard Christmas Craft Ideas
Making Christmas decorations doesn't have to involve an expensive trip to the craft store, you can often make decorations with the stuff around you. This is a collection of wonderful repurposed cardboard Christmas crafts.
Before you start your Christmas crafts, ensure that your craft cupboard is stocked with the basic crafting essentials. Also, check out these cool ideas for more waste material crafts, upcycled Christmas ornaments and these cool Christmas crafts for adults.
Paper is also fun to craft with, check out these paper doily crafts.