Making placemats for your table is both very easy and fun. It's one way to make sure that your dining tables look unique.
When making your DIY placemats, you can start from scratch by making them from fabric and other materials. Or you can repurpose and update old mats using decoupage.
With decoupage, you can make mats for a special occasion by giving them a theme such as Christmas, Easter, or a birthday celebration.
My mother has some gorgeous vintage Christmas table mats that are only used for about two weeks of the year. However, she has had them for over 30 years, so they are still well-used.
Our everyday placemats were made by adding maps to some old existing mats. I used tourist maps from our favourite vacation to make them. They often spark conversation around the dinner table about special trips. The map DIY placemats also go very well with my personalised map chairs around the table.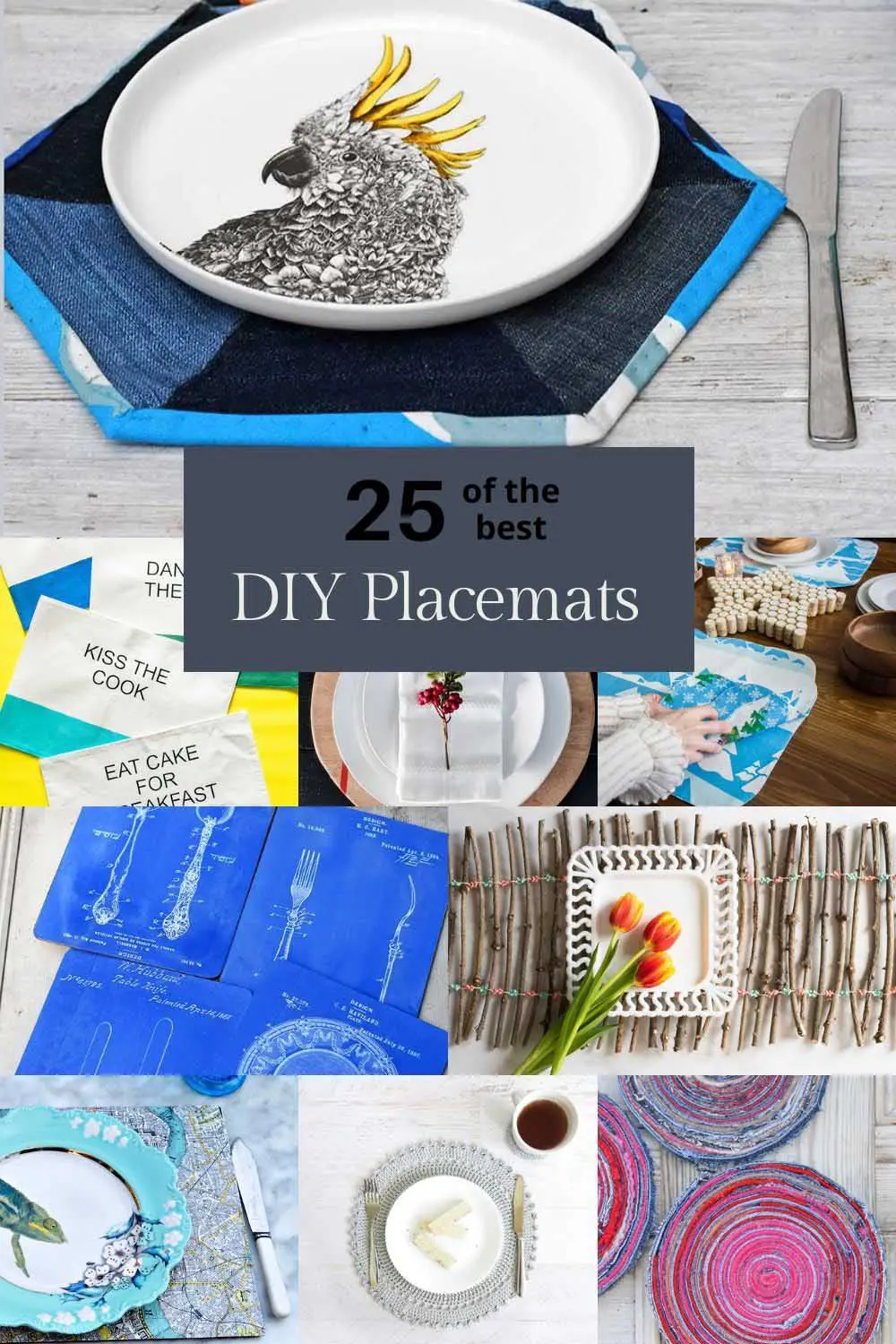 Placemats V Tablecloths
Even though placemats and tablecloths provide the same function of protecting the table, I think mats are more modern. Tablecloths may be suitable for grand functions, but they look old-fashioned daily.
Plonking a mat onto a table is much easier than a tablecloth. They are more flexible and can easily be placed on any surface you want to eat from a kitchen island or indoor or outdoor table.
Placemats tend to be thicker than tablecloths, even fabric ones. This means they better protect the table from heat than a tablecloth.
Many placemats can easily be wiped clean at the end of the dinner, while tablecloths must be washed and ironed.
The versatilities of mats aren't just around dining. They can protect the table from plant pot bottoms and fruit bowls that may grace the table. Personally, I use a placemat under my laptop when working on the dining room table to protect it.
I think placemats work well when used in conjunction with a table runner. The table runner will protect the centre of your table.
If you have a beautiful wooden or marble dining table, hiding the surface with a tablecloth seems a shame. By using placemats, you can still appreciate the beauty of your table.
On the contrary, if your dining table has seen better days, you might want to hide it all with a tablecloth.
Making Placemats – 25+ DIY Tablemat Ideas
Here is a collection of tutorials for making placemats for your home. Some are made from fabric, others from wood and even tiles. I'm sure there is a DIY placemat idea here that will inspire you to create your own.
This free mug rug pattern could easily be adapted to making placemats by simply increasing the size of the hexagons. Check out these reverse applique denim pot holders, which could easily be made bigger into placemats.