I have combined my favourite Christmas song lyrics with something you find in an old sewing tin, to make a vintage wooden thread spool ornament.
I love rummaging through old tins full of sewing bits and pieces. As well as the gorgeous old buttons, I'm also drawn to the lovely vintage wooden thread spools.
As I child I remember that we used to make a wind-up toy with these spools with a matchstick and an elastic band (like these ones here). This time though I decided to use the wooden thread spool to make a Christmas ornament.
Upcycled Vintage Wooden Thread Spool Ornament For Christmas
I made the spools into cute little scroll holders. On the Christmas scrolls, I decided to print the lyrics of my families favourite Christmas songs;
White Christmas
Little Drummer Boy
& Let It, Snow
You can print what you like on the little scrolls. Such as a "Naughty & Nice" list for Santa! Which Christmas song or message would you print onto your Christmas Scroll Ornament?
These ornaments were featured with these other adult Christmas craft ideas.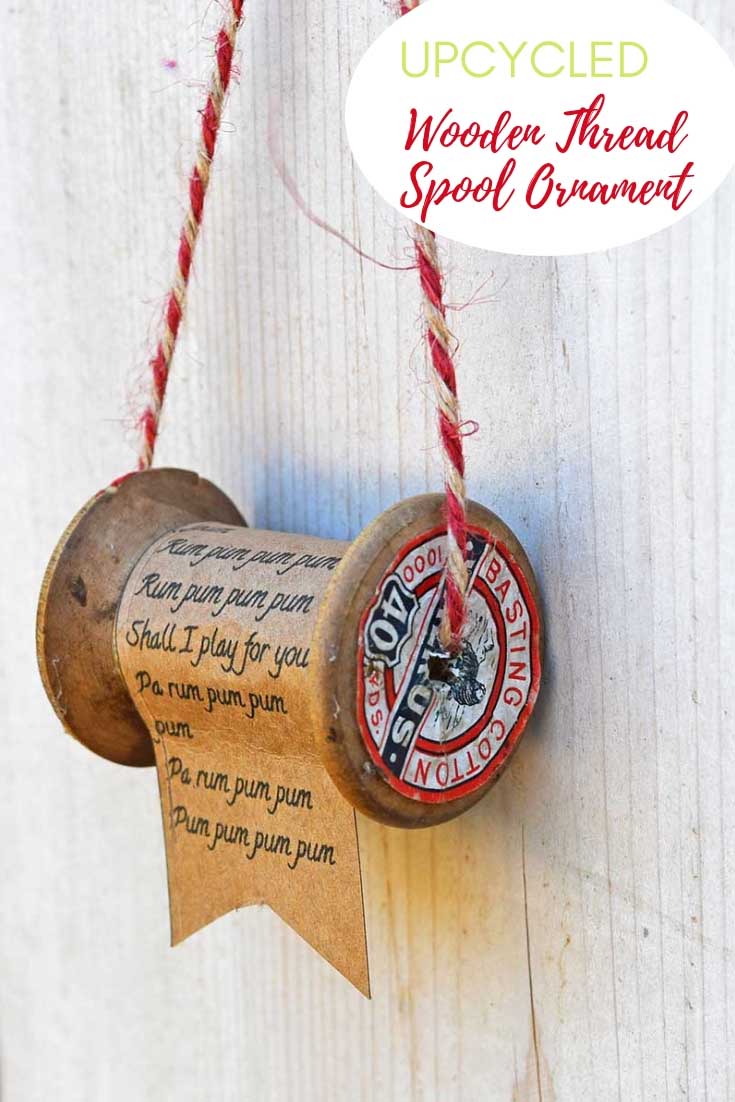 We're a participant in the Amazon Services LLC Associates Program, an affiliate advertising program designed to provide a means for us to earn fees by linking to Amazon.com and affiliated sites. As an Amazon Associate, I earn from qualifying purchases.
What you need to make a wooden thread spool ornament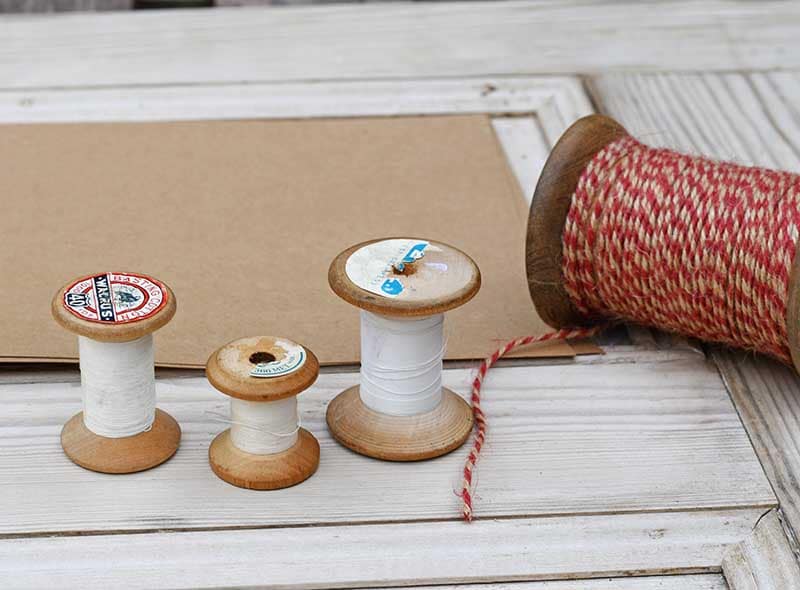 How to make an upcycled wooden thread spool ornament
Step 1: First, prepare your wooden thread spool. I painted a couple of mine red and then rubbed them with dark wax to add to that vintage patina.
I left one of the spools unpainted but still waxed it, as I liked the label on the end. Measure the inside of the wooden spool as this will be the width of the Christmas scroll.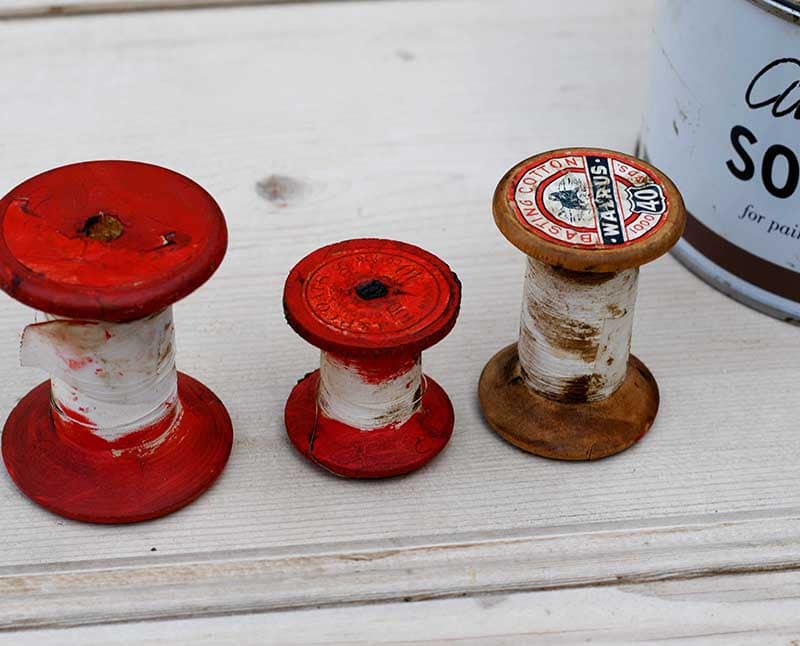 Step 2: The next thing to do is to prepare the scroll for the wooden thread spool ornament. I chose to use the lyrics of my favourite Christmas songs. Then to print them onto the kraft paper.
Step 3: I printed my lyrics rather than handwrite them. My script handwriting skills are not great, especially when writing that small.
I used wordmark.it to choose a script font to print.Wordmark.it is a great tool for picking fonts. Just type in a phrase or word and the site will show you that phrase written in all the fonts loaded on your computer. Or you can choose to see the word in Google fonts.
If you choose a Google font rather than one already on your computer, it is easy to download and install that font using Wordmark.it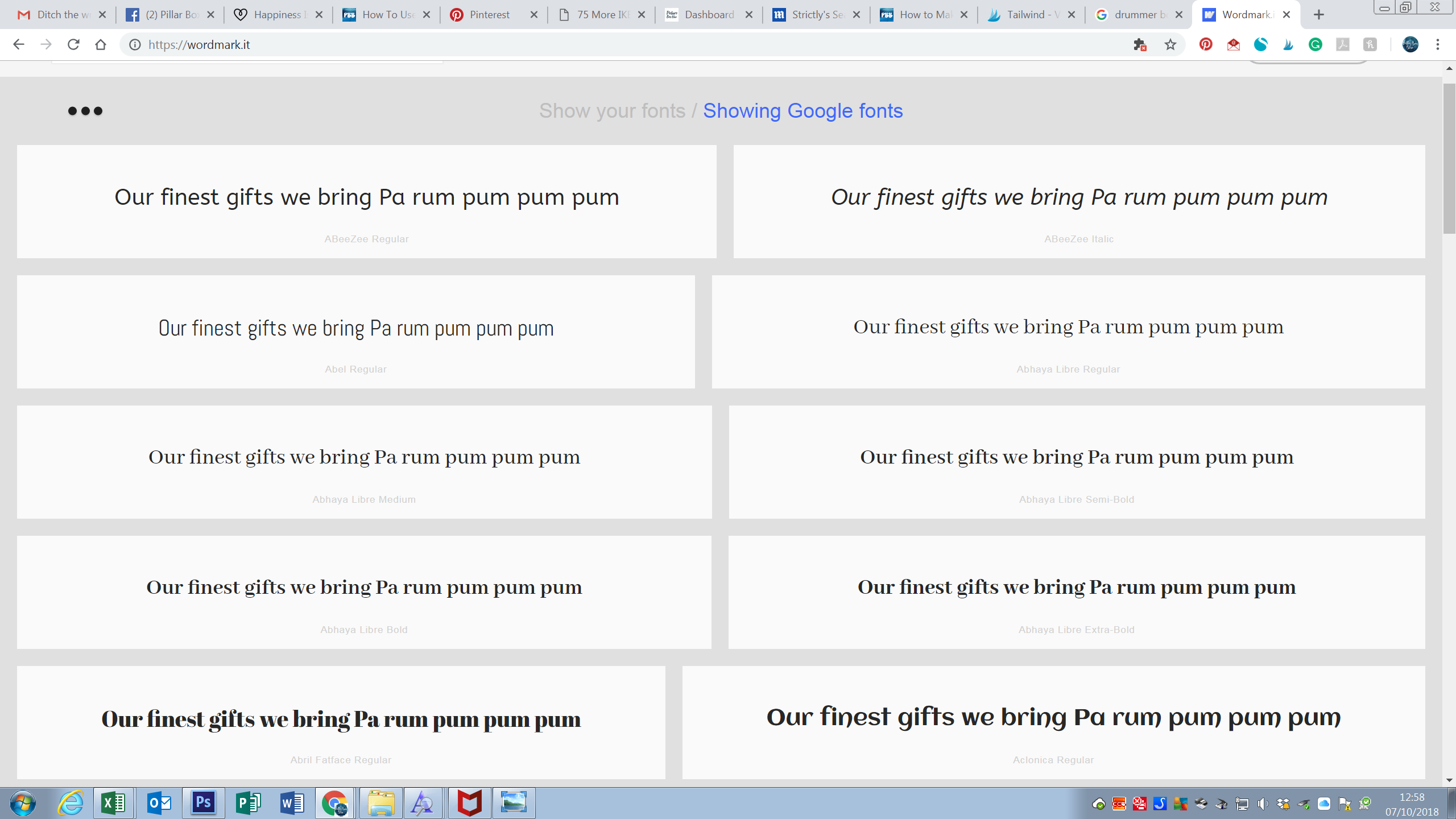 I picked the Google font Calligraffiti.
Step 3: Next, once you have chosen your lyrics and font, paste them into a word processing package such as word. In word, I created a table with columns the width of the inside of the wooden spool. Then when I pasted my lyrics into the word table I knew they would fit the scroll.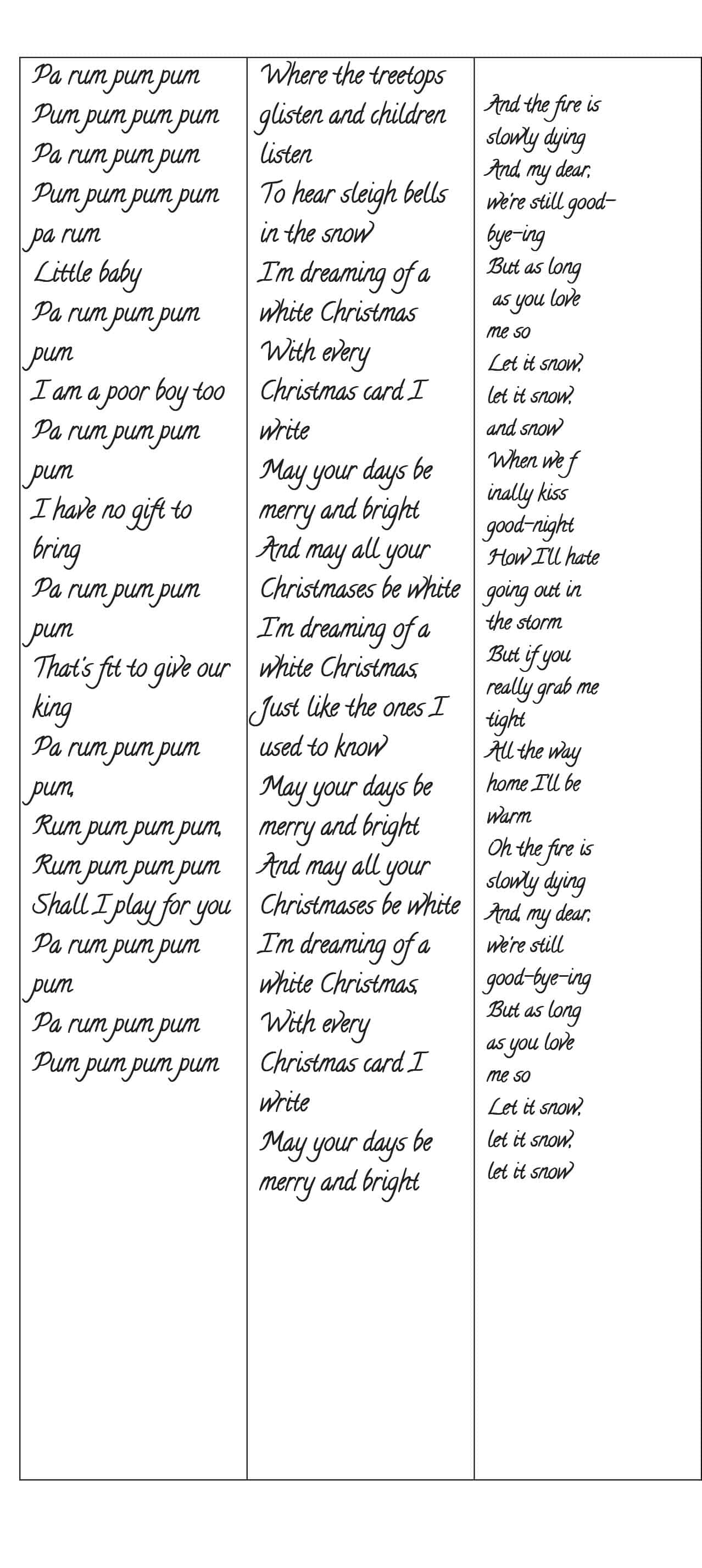 Step 4: Then, print out the lyrics onto the A4 Kraft paper.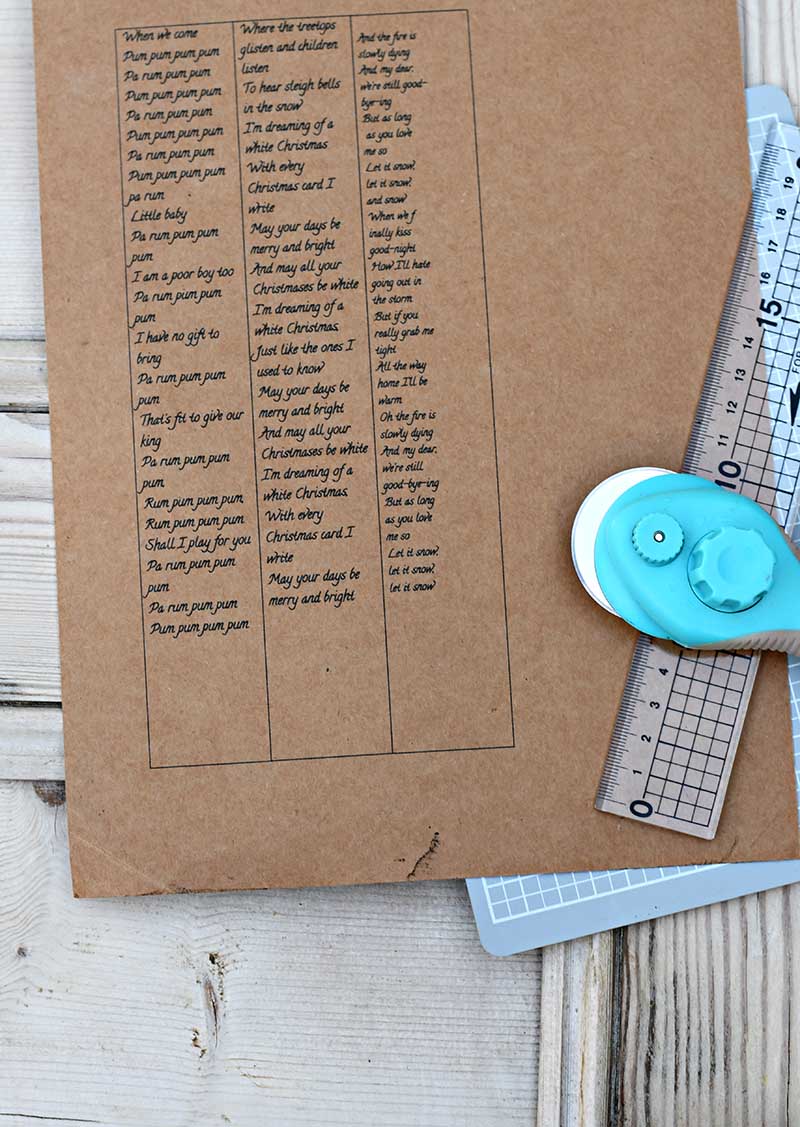 Step 5: Next, cut out the strips of lyrics. Then cut a fork into the end of the stip.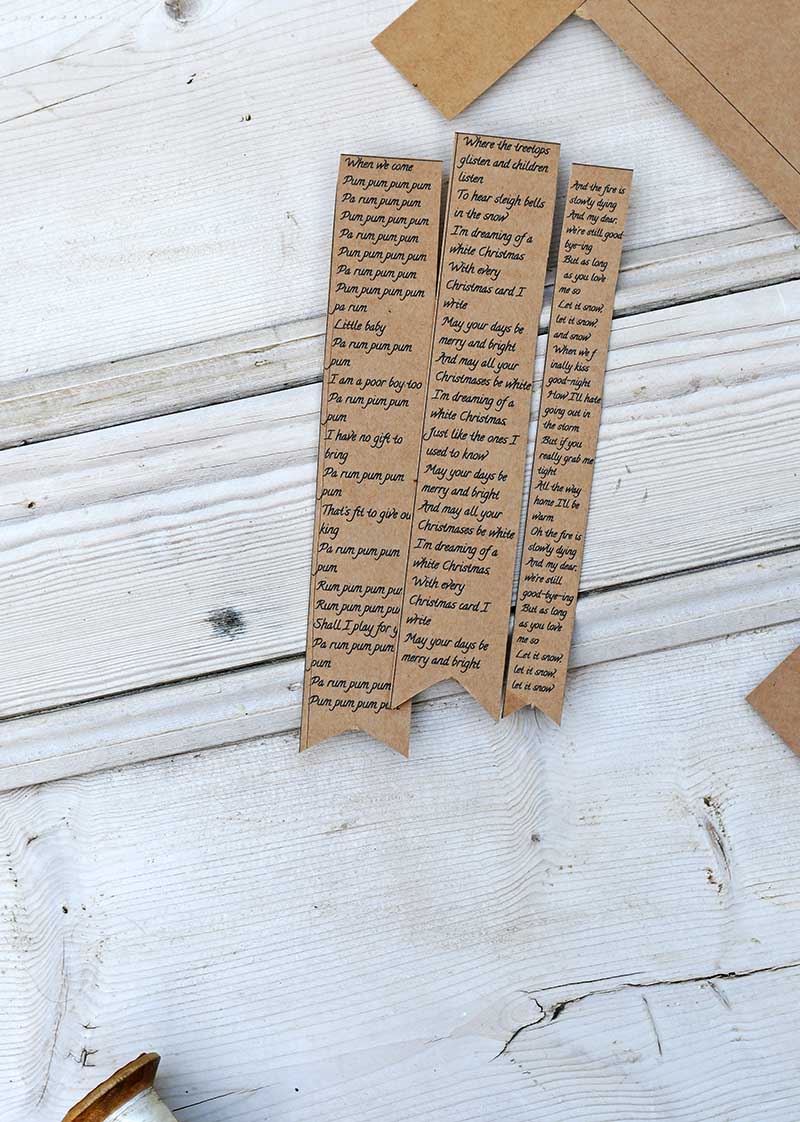 Step 6: Next, paste the back of the kraft paper with glue and glue it around the wooden thread spool. Make sure that the forked end of the kraft paper hangs free from the end of the wooden spool.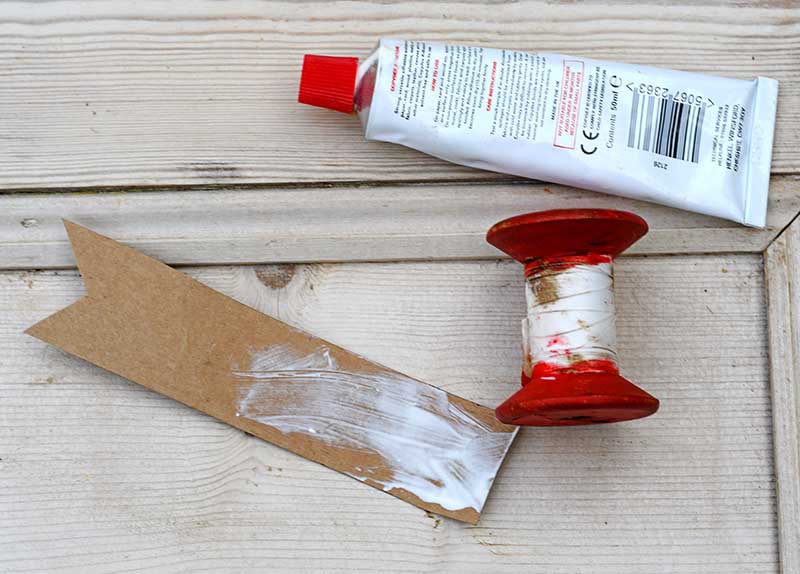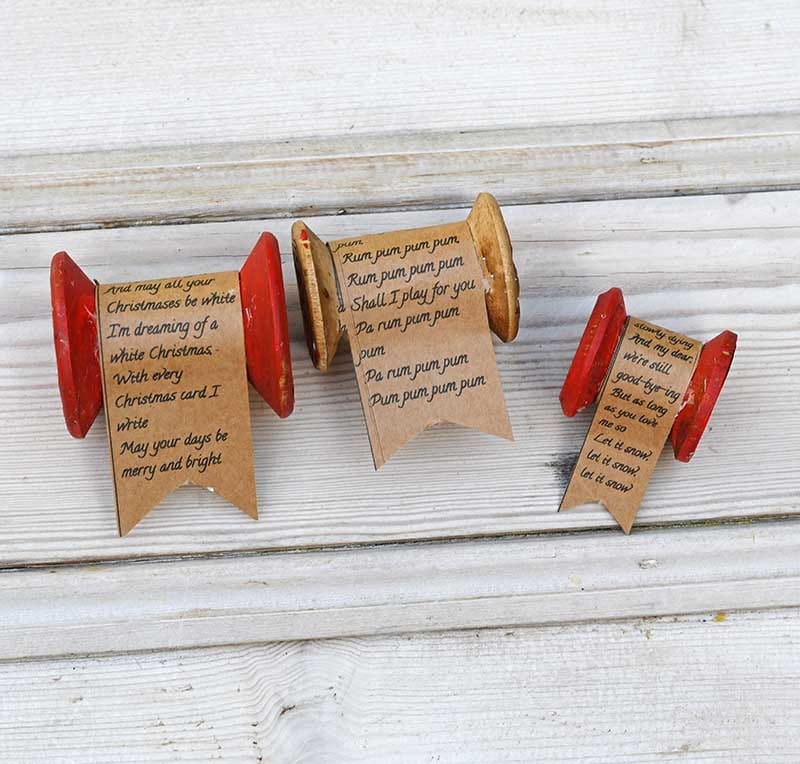 Step 7: Finally, thread the twine through the holes in the wooden spool.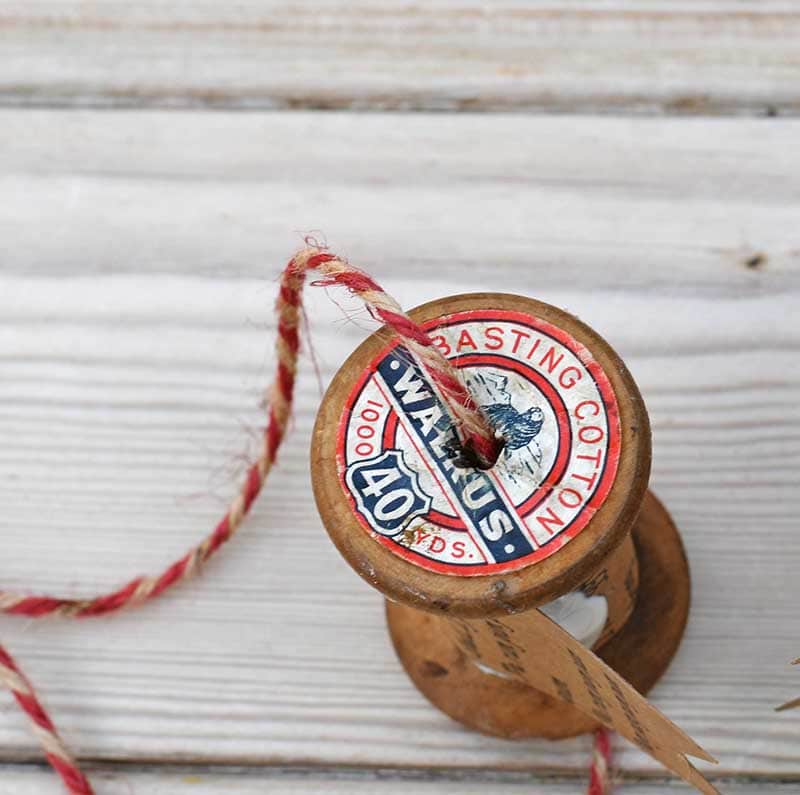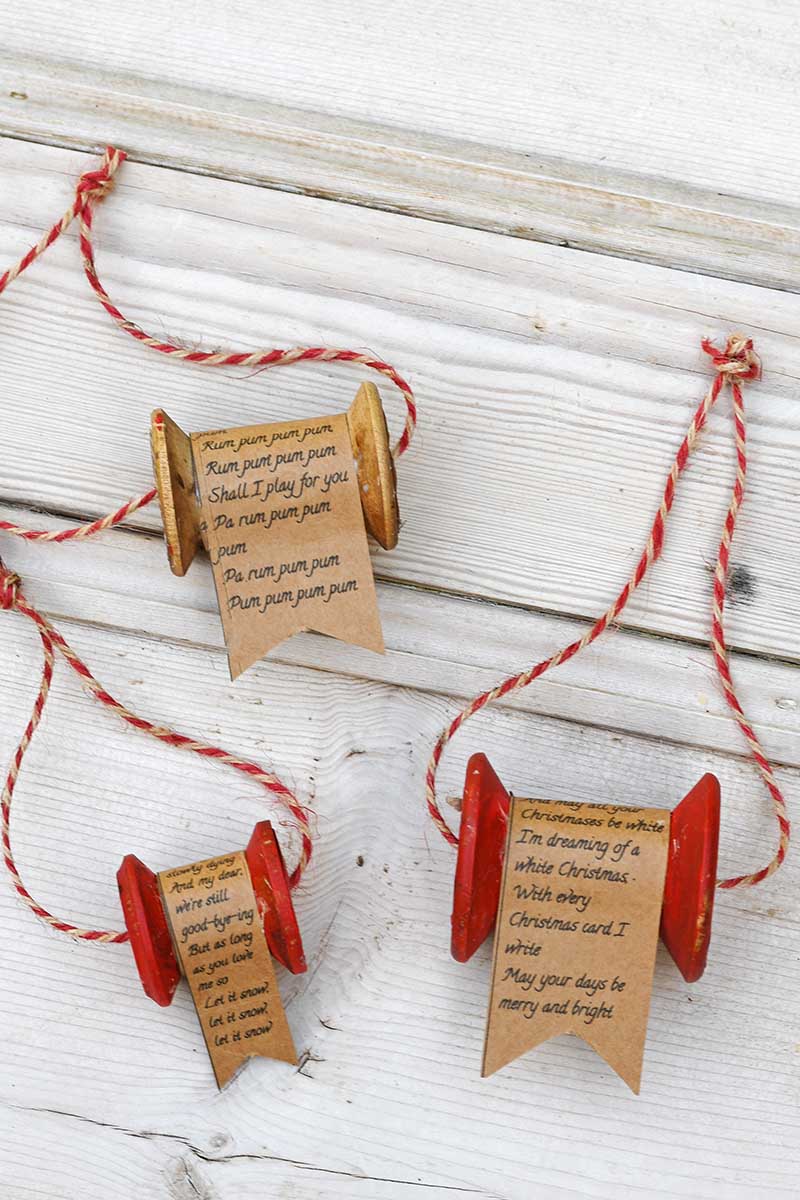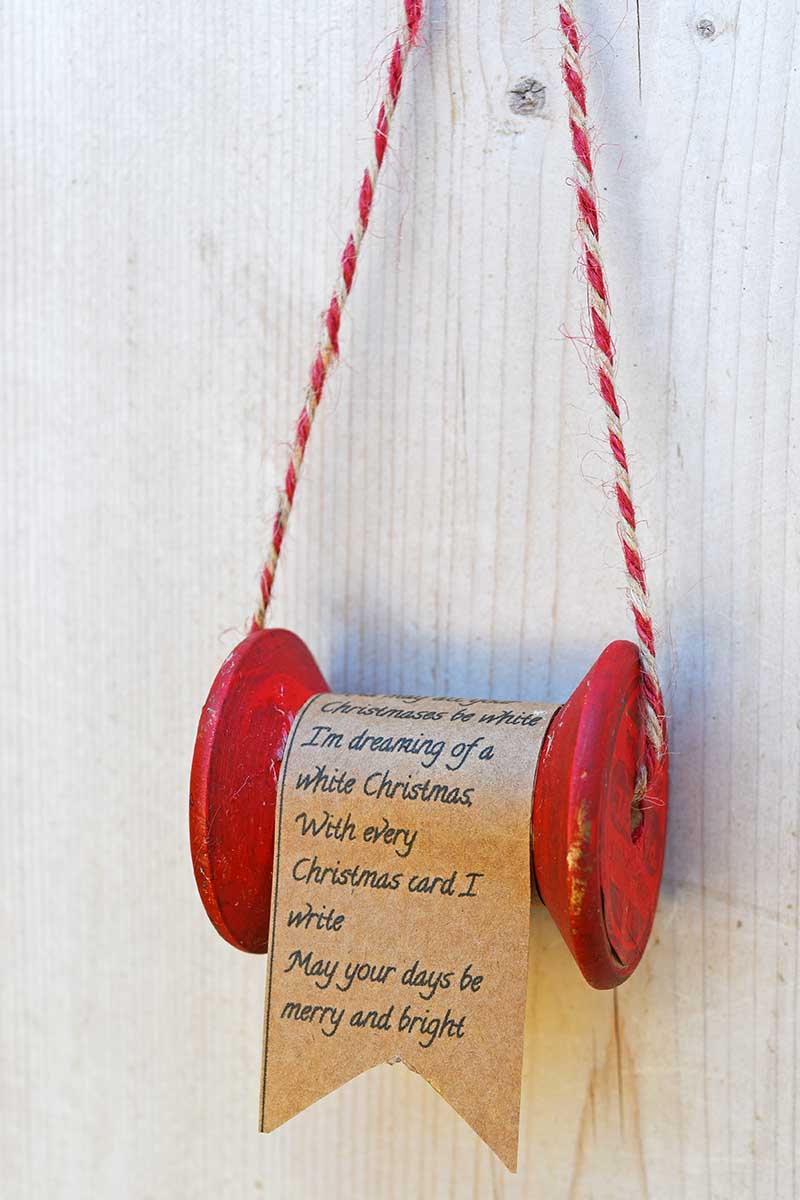 If you like to make homemade Christmas ornaments then you should check out some of my other upcycled/repurposed ornament DIYs, including these cute wine cork Christmas figures.

Glamourous Oyster Shell Ornament
Thread Reel Map Christmas Ornament
Fun Frida Kahlo Ornament
Christmas pudding wood slice ornament
For more Christmas ornament ideas visit allfreeholidays.com.