Simple Fabric Stags Head Tutorial and Pattern
Animal heads especially stag heads have become a very popular home decoration over the last few years. I even made a paper mache moose head as a memento to a fantastic family holiday to Canada a few years ago. My craft buddy Wendy gave me a gorgeous fabric stags head for Christmas she had made. I love this stag head it makes a great seasonal decoration.
Wendy also made one for herself which she keeps up all year round. Depending on what fabric you choose for your fabric stags head, it doesn't just have to be for Christmas. They do however make a great gift.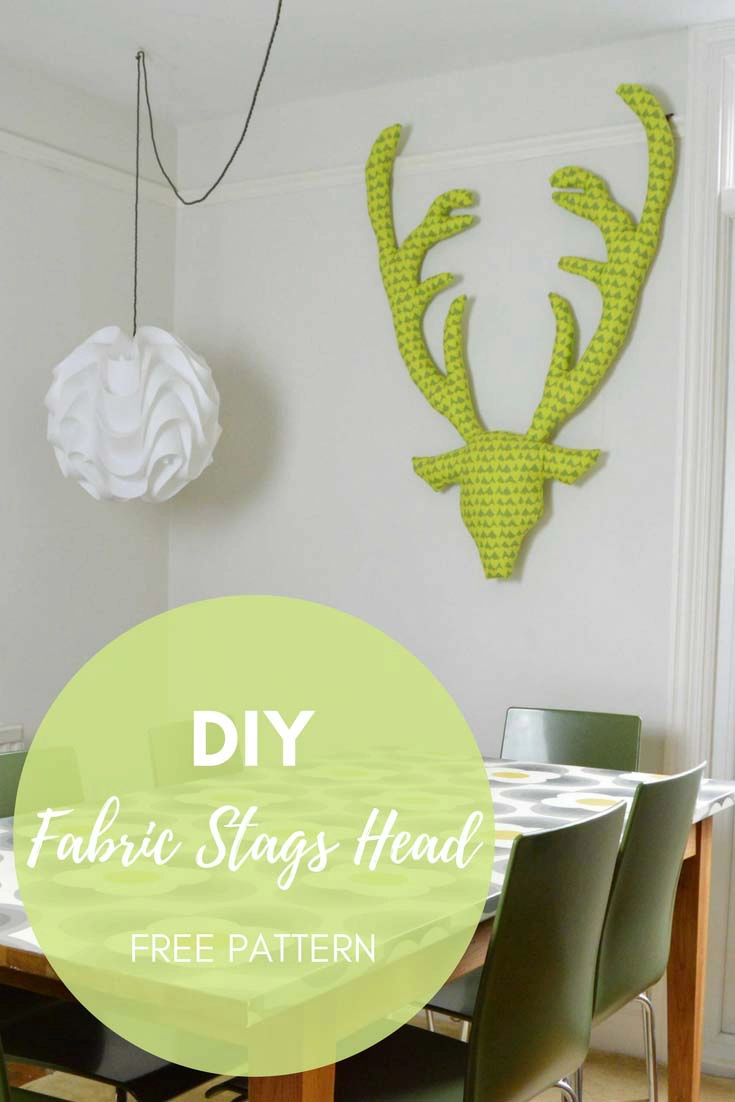 This post contains Amazon affiliate links for your convenience. Click here to see my disclosure policy.
What you need to make Fabric Stags Head
You can use any cotton fabric of your choice. You may want a fabric that's suitable year round, or a more seasonal themed fabric if it is going to be a Christmas decoration. The amount of fabric needed will range from 1/2 metre for a small stags head and a metre for a large head. The fabric I used for the tutorial was an old half metre of Amy Butler from my stash.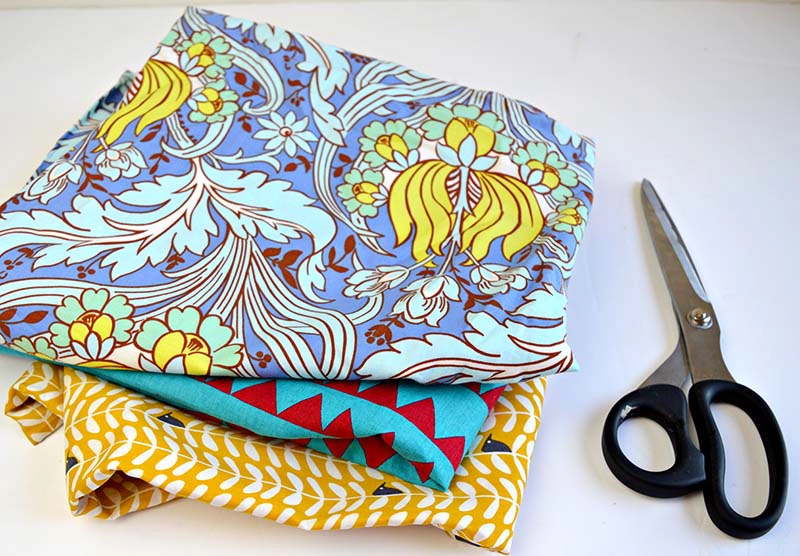 Pattern: You can download my crude outline of a stags horn and head here Stag Pattern. This pattern should be a guide, you can make the head to your prefered size. When deciding on what size to make your fabric stags head bare in mind the smaller you make it, the harder it will be to stuff the horns, and to turn them right side out after stitching.
Pen, scissors, needle and thread. Knitting needle or chopstick, this is needed to help push stuffing into the far corners of your antlers.
Sewing machine, but this project can be done by hand it will just take a little longer.
How to Make a Fabric Stags Head
Cut out your paper templates for your antlers and head shape. Lay these on the wrong side of your fabric and draw around them. You will need 4 X antlers 2 facing left and 2 facing right. You will also need to 2 X head pieces one for the front one for the back. As well as avoiding as much wastage as possible, you will also want to consider the fabric pattern as you lay out your pieces.
Pin the fabric pieces right sides facing so that you have 2 antlers and one head.
Using a sewing machine sew around the antlers using only a 5mm seam edge, leave the base of the antlers open. Then turn your antlers right side out, you may need the knitting needle to help you push out some of the corners. Using a small seam edge makes your antlers easier to turn right side out.
Next sew your head again with a small seam. This time only sew round the ears and the sides leaving the top and bottom open. Do not turn this right side out yet.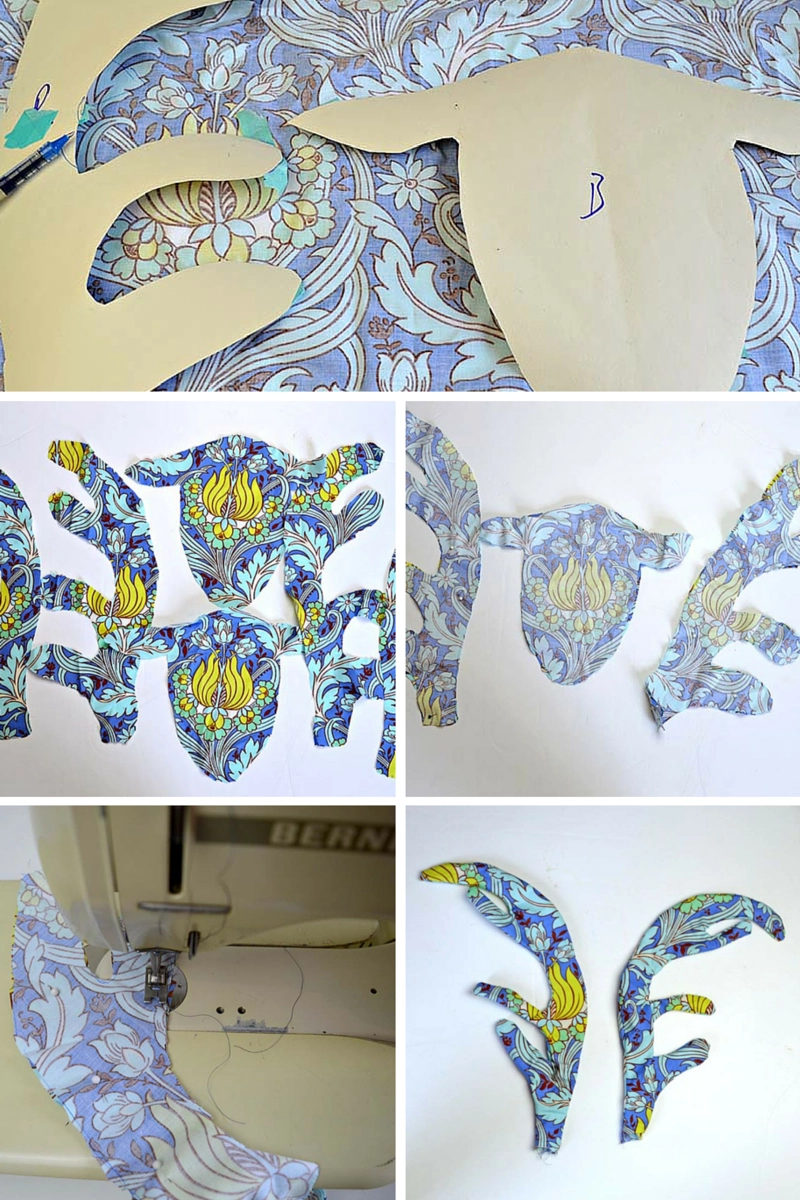 Stuff just the top third of each antler. You will need to push small amounts of stuffing at a time into the far corners using your knitting needle. This is a bit fiddly, but using small amounts of stuffing a time helps.
To attach the antlers to your head you need to place these inside your stags head and pin the open edge of the antler to the open edge of the stags head next to the ears. Right sides of the fabric should be facing. *You will need to carefully stitch the antlers to the head by hand making sure that you still have an opening to the antlers.
Once the antlers are stitched in place, turn the head right side out and stitch up any remaining gap at the top of the head.
Now you can finish stuffing the antlers and the head. You will do this through the opening at the bottom of the stags head. You will need your knitting needle again to push the stuffing into the antlers.
When finished stitch up the remaining hole in the base of your stags head. You may also want to sew 3 small loops into the back of the stags head, one on the tip of each antler and one on the head. These loops will help with hanging your stags head on the wall.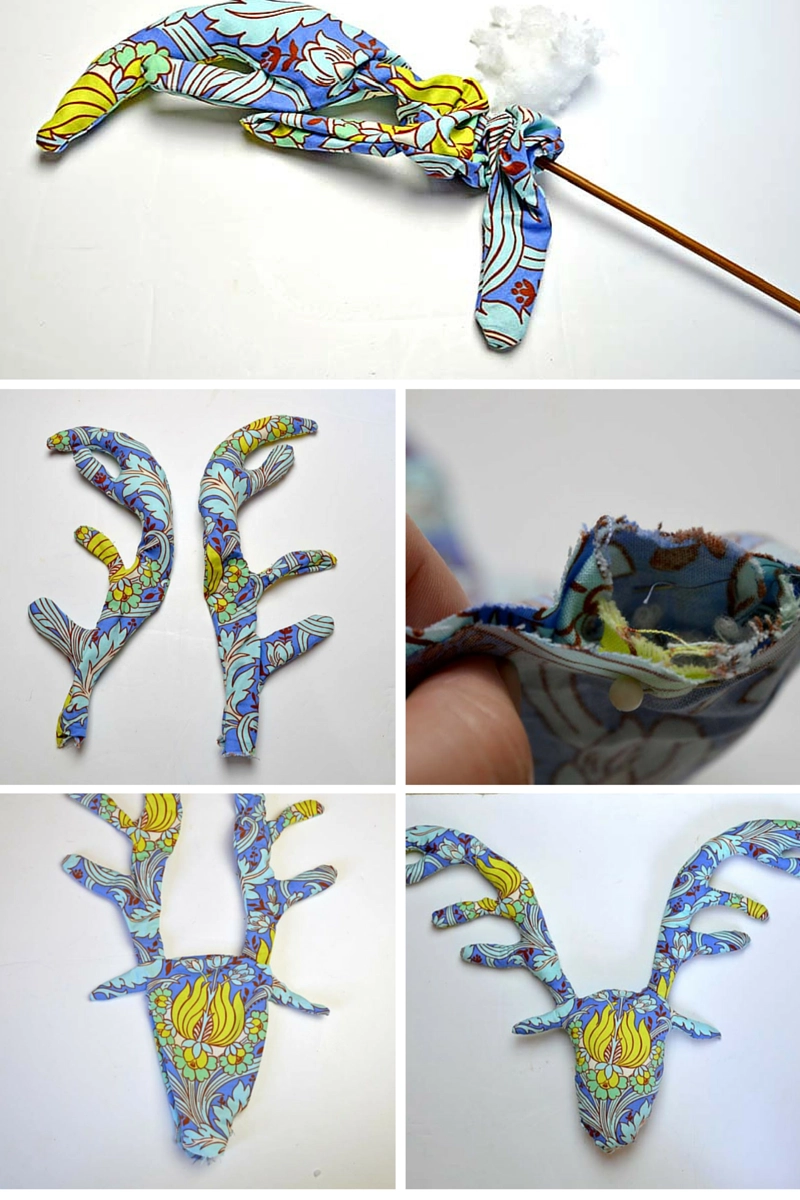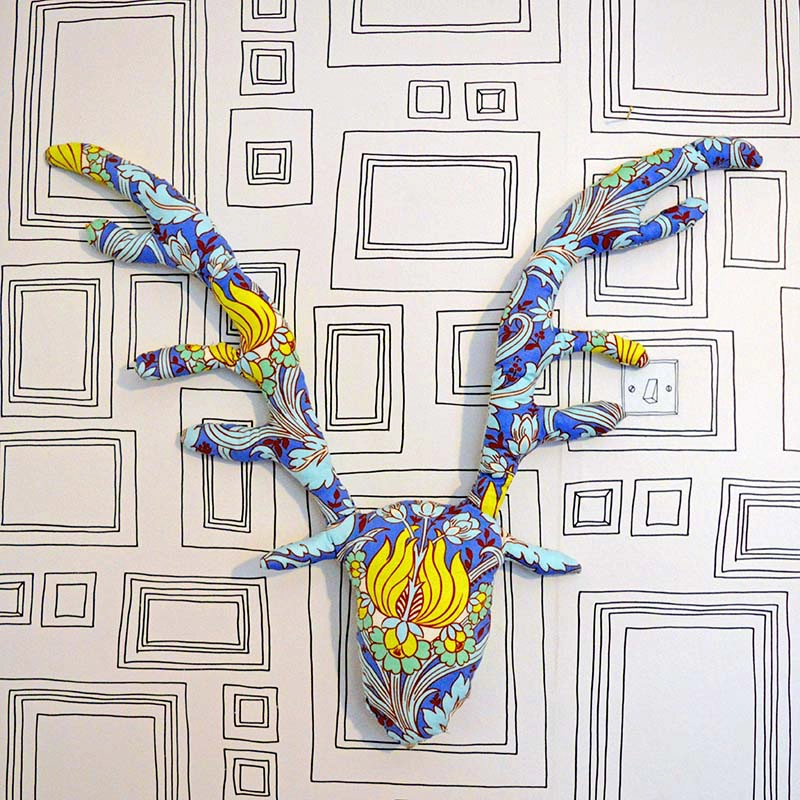 *Since posting this Wendy has pointed out that I have sewn the antlers the wrong way round (facing out instead of in) on the Amy Butler stags head above. Personally, I don't think it matters which way round you have the antlers, they work either way. So you can sew them either way, whichever suits your space and your personal preference.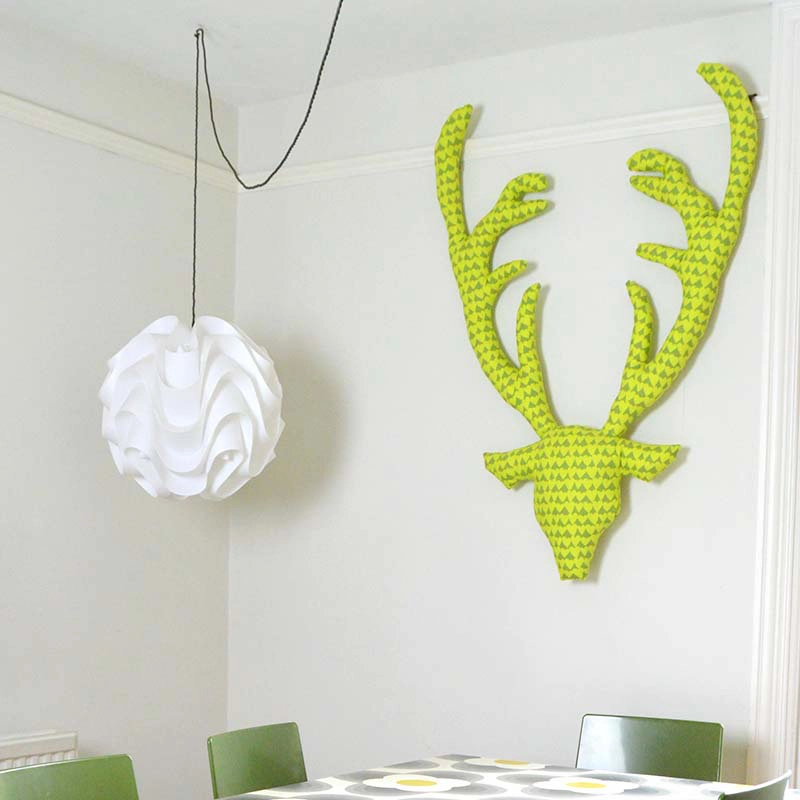 I've got some more lovely fabric, so I think I'll make some more fabric stag heads to adorn my walls. I'm even thinking of designing another animal head to perhaps make in fabric but not sure which one yet.
However, I think the fabric chosen for the stag above fits in with the mid-century vibe of the table and other decorations.
You may like some of my other fabric decorations:
Homemade fabric birdhouse
Spring Fabric Birdcage
Anthropologie Rabbit Head