I recently bought some picture frames that I wanted to display on a shelf rather than hang on the wall.
The frames didn't have a stand so I designed my own unique DIY picture frame stand using wood slices.
They were those lovely double-sided glass frames that are so popular at the moment. You know the ones that have a glass and front and back so when you hang them on the wall you can see the wall behind as well.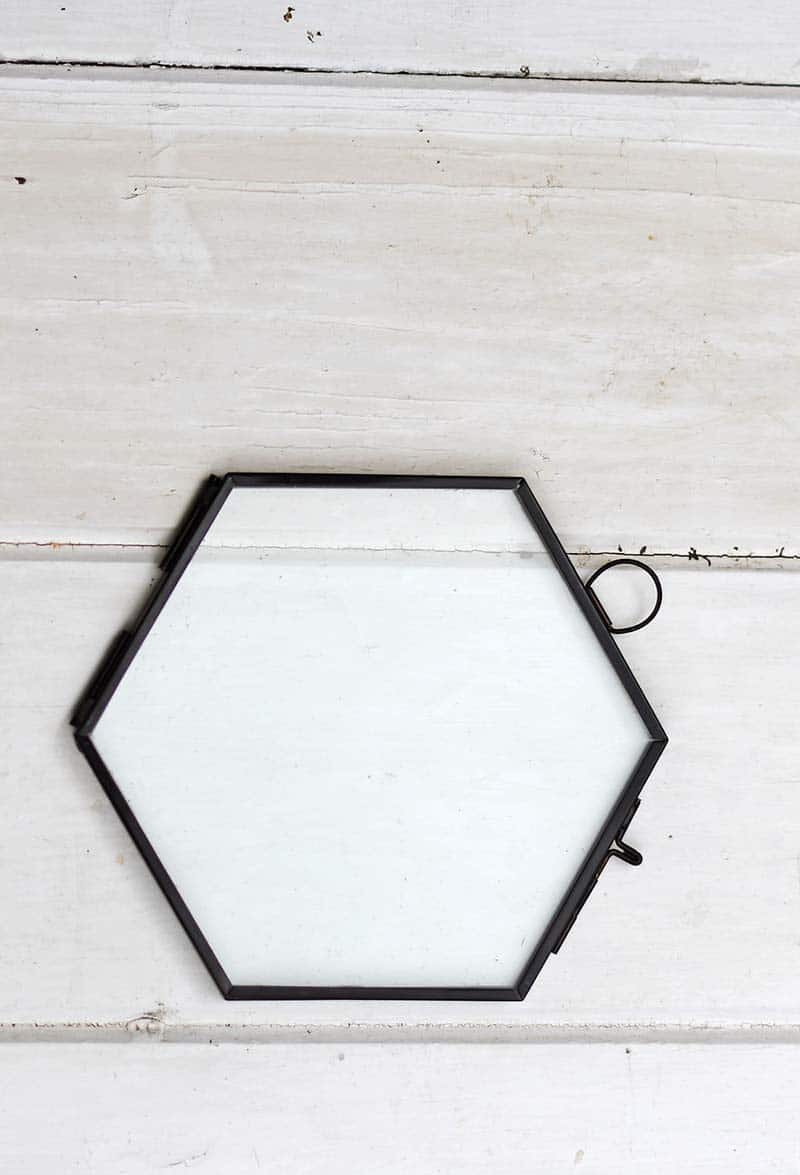 The only thing is that I didn't want to hang the frames on the wall I wanted to display them on a shelf. That's when I designed a picture frame stand for them using wood slices.
I thought the design of these frames would be perfect for both pressing and displaying flowers. The natural look of the wood slices with the DIY picture frame stand combined with the press flowers just added to the Boho look.
The two frames I used for this floral Boho decoration were lovely hexagon shaped ones.
The DIY picture frame stand will work just as well with a regular shaped picture frame. I even made one for my framed denim feather.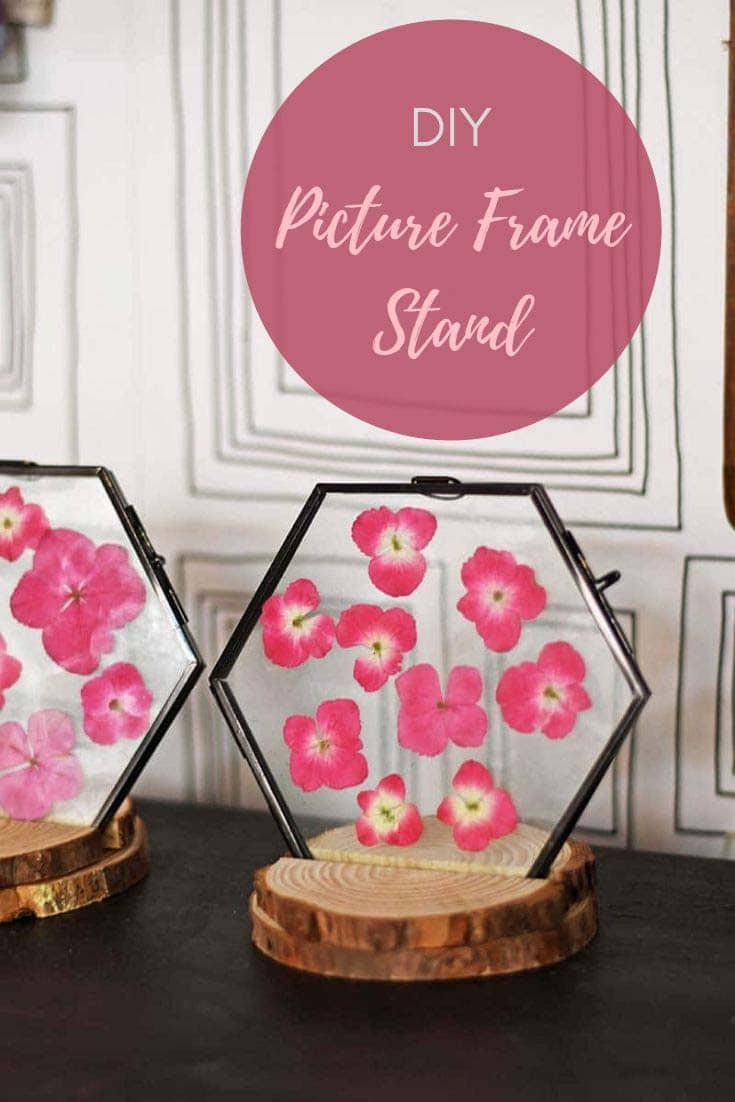 We are a participant in the Amazon Services LLC Associates Program, an affiliate advertising program designed to provide a means for us to earn fees by linking to Amazon.com and affiliated sites. As an Amazon Associate, I earn from qualifying purchases.
What You Need To Make A Pressed Flower Photo Frame Display
Two wood slices – the size depends on the size of your frames the one I used was 5-6 cm in diameter.
Wood glue and grip tape
Saw
Small fresh flowers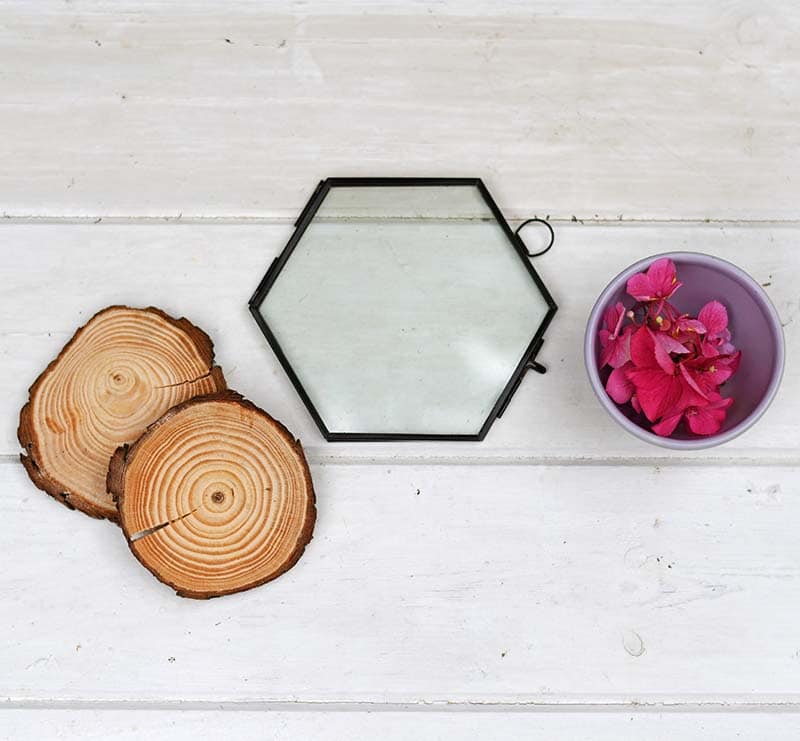 How To Make A Unique DIY Picture Frame Stand
1. The first thing you need to do when making the DIY picture frame stand is to saw one of the wood slices in half.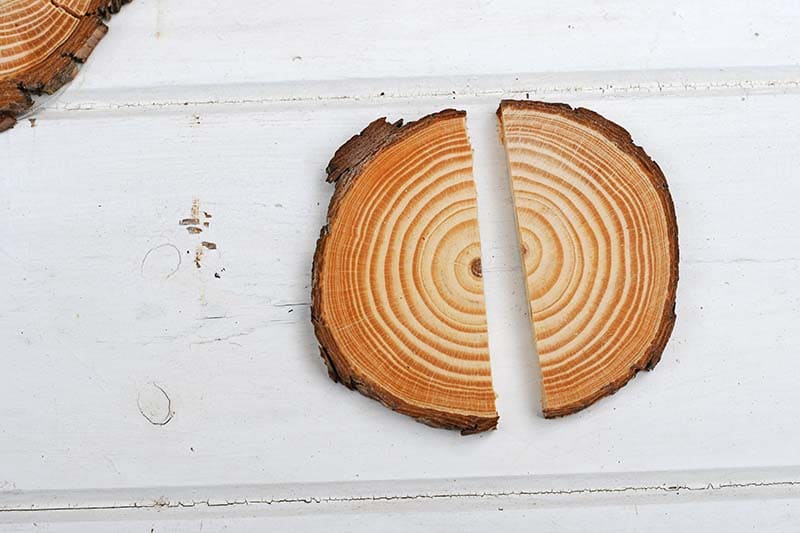 2. Next, apply wood glue to one side of both halves of the wood slice and stick it to a second uncut wood slice. Leave a gap between the halves that is wide enough to fit the picture frame.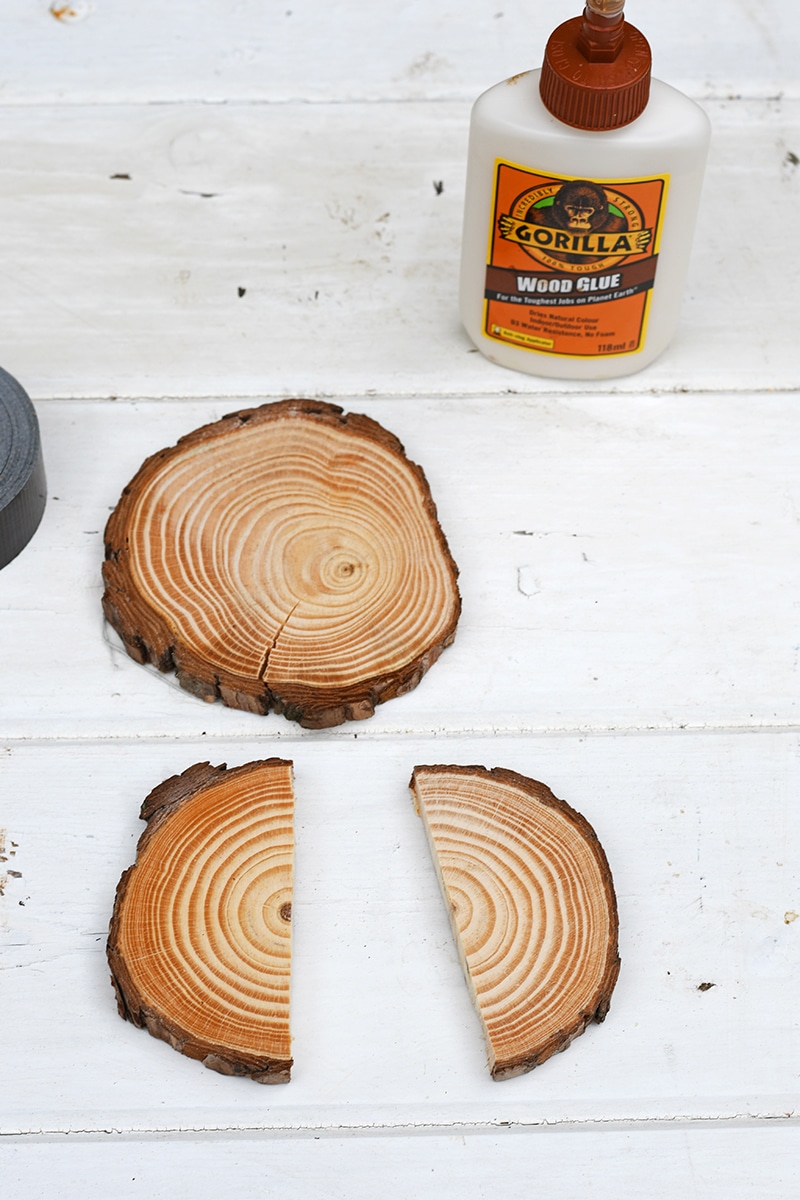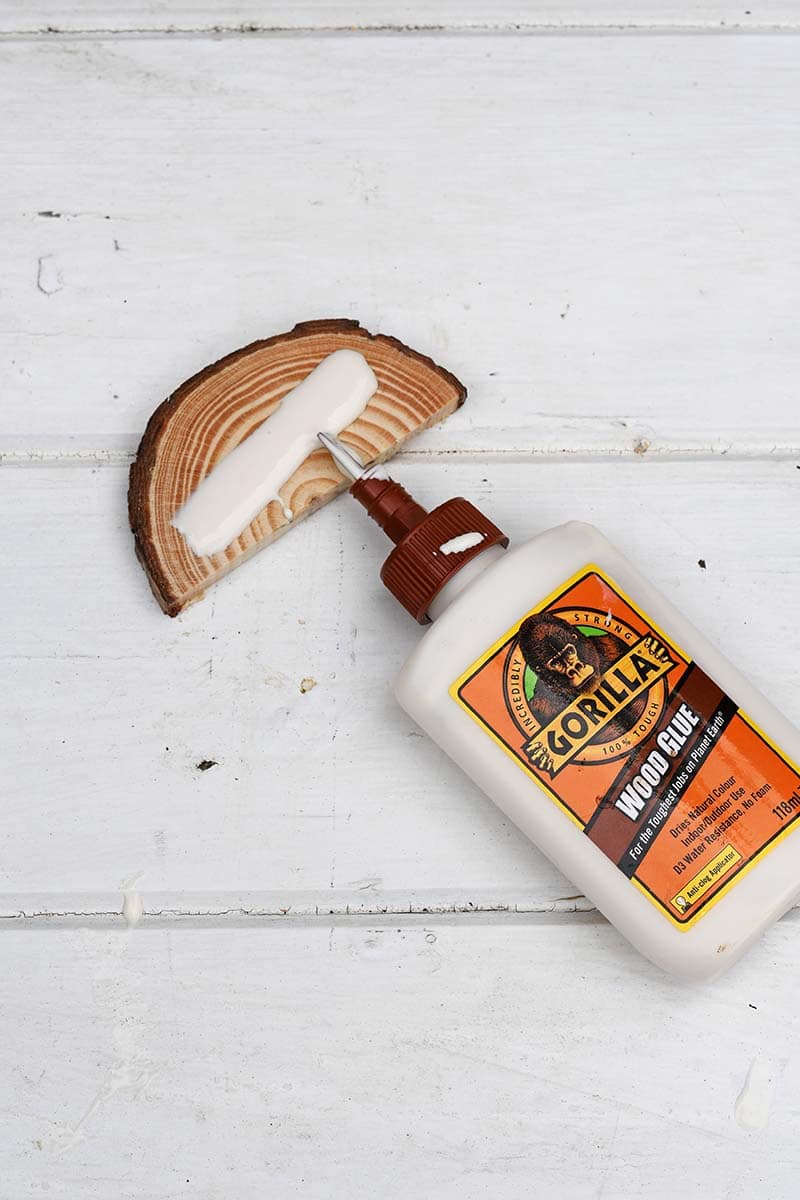 3. Whilst the wood glue is drying wrap the wood slices in tape to hold them in place. Once the glue has fully dried (usually overnight), just remove the tape.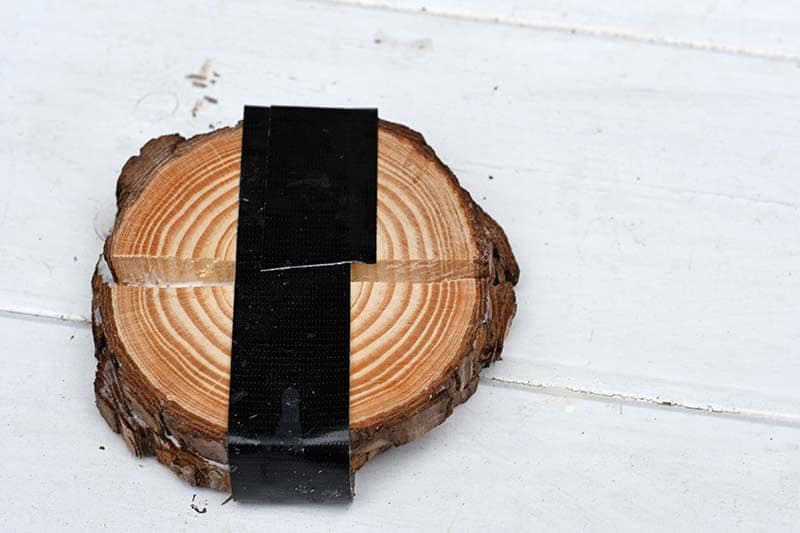 4. The final thing to do with this DIY picture frame stand craft is to decide what to put in the frame. As already mentioned I wanted to continue with the Boho feel of the wood slices and decided to put pressed flowers in my frames.
I cut some small pink petaled flowers from the garden and arranged them in the frame. If you want some more ideas for how to arrange pressed flowers in frames there are some here.
I've seen some lovely displays of both flowers and leaves in these glass frames. The frames are kind of like a curious cupboard for flat objects.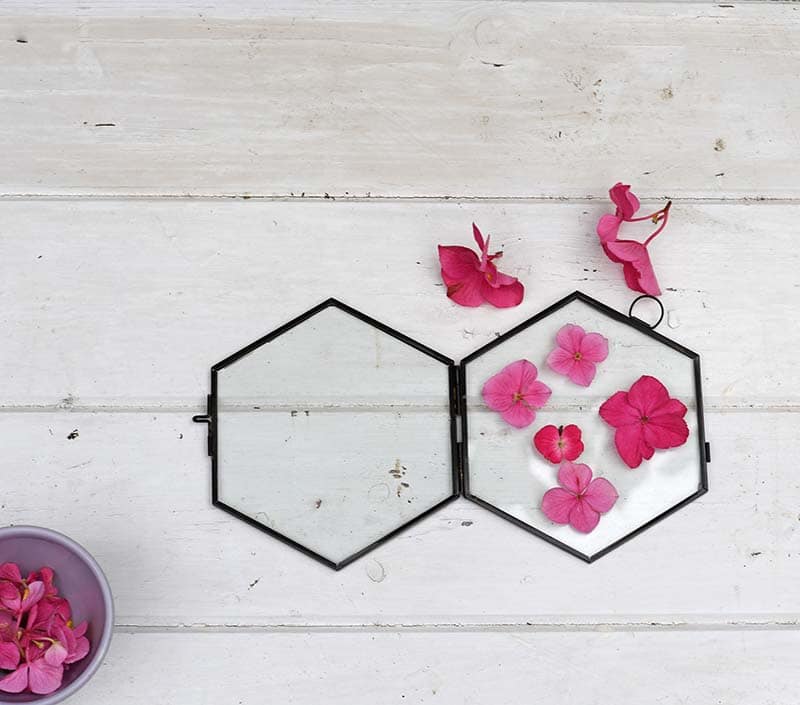 All that is left to do is put the DIY picture frame stand with the pressed flowers on a shelf or mantle.
I think the pink flowers I choose for my frames actually look like the DIY Marimekko pillows I made last week. It wasn't intentional but I must have pink flowers on my mind.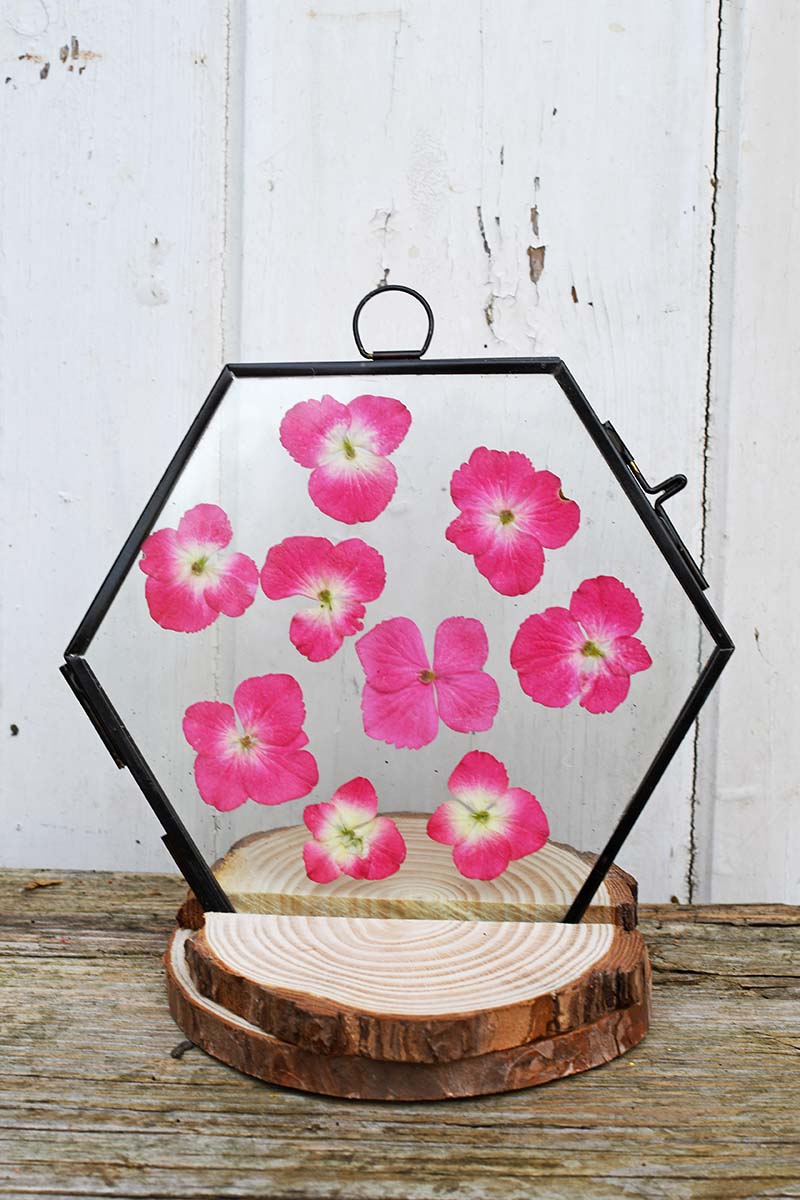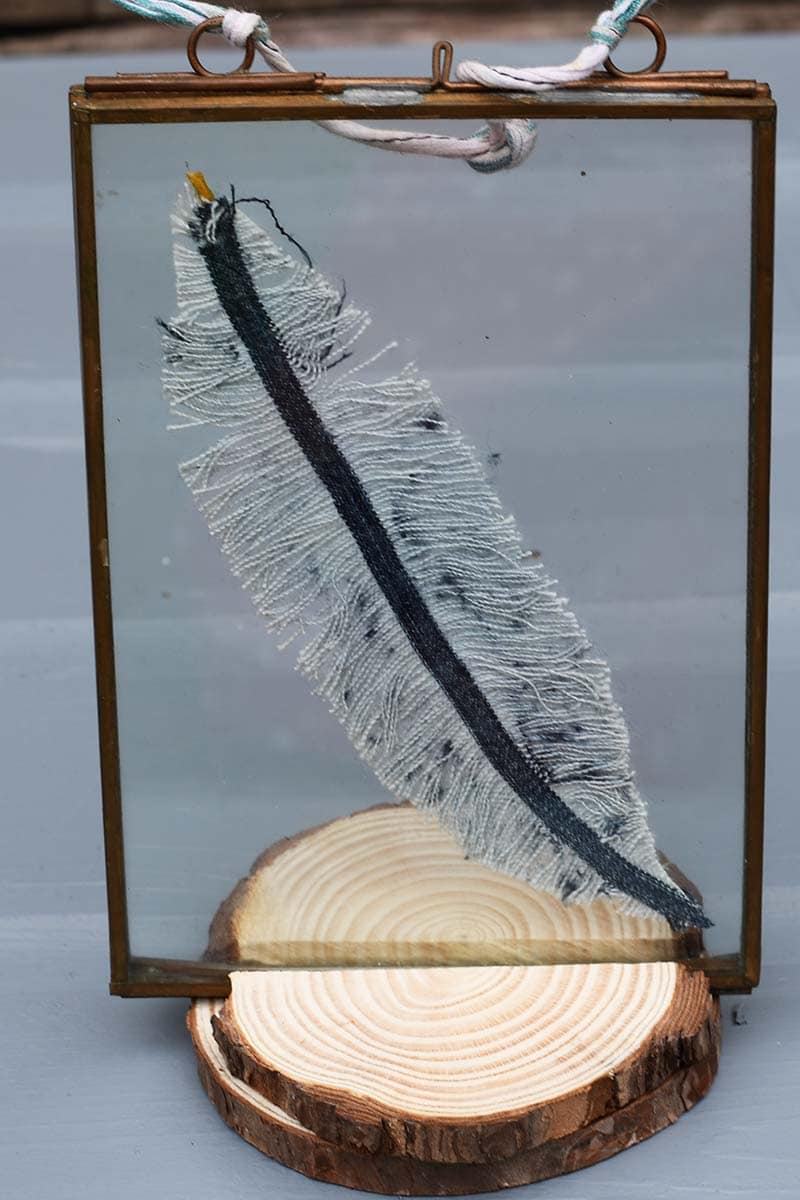 You can easily buy wood slices online or if you are lucky enough to have a chainsaw it is very easy to cut your own.
I love to use wood slices in my crafts and DIYs for their natural look. I acquired a big bag of wood slices when trying out a chainsaw at a Ryobi tools event. Watch this space for more wood slice crafts.
For more green crafting ideas visit favecrafts.com