One of the best ways to personalize the decor in your home is with what you hang on the walls. Here I have gathered a collection of cool DIY picture frame ideas to help make your gallery walls even more unique.
Some people love to cover the walls with family photos and others' artwork. I have a combination of both. Most of the artwork I hang is stuff that I've made myself. And often, that is made from upcycled and repurposed materials. So to keep with that theme, I usually use upcycled and repurposed picture frames.
Sometimes, I make my DIY picture frames from scratch by repurposing cardboard boxes and scraps of wood. Other times I upcycle old picture frames by adding a fresh coat of paint or decoupaging them with paper napkins, fabric, maps or small fun objects.
Cool Upcycled DIY Picture Frame Ideas
The best ideas for making cool DIY picture frames and photo frames. Many of these handmade frame ideas are really easy to make and use repurpose and upcycled materials.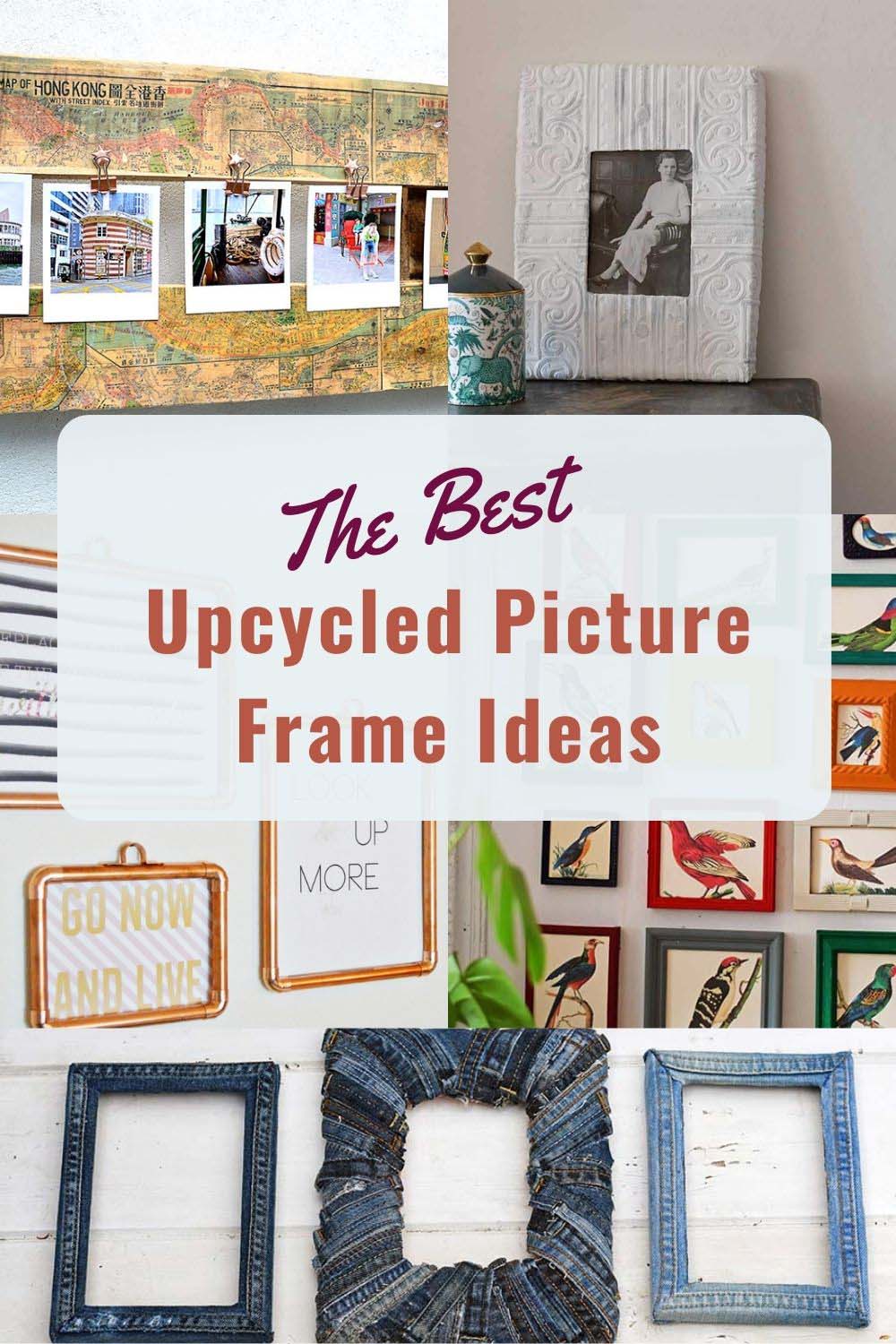 Check out some of my ideas for making personalized art for your home.
Instead of hanging your picture frames, consider displaying them on a table using one of these DIY picture frame stands.
Visit Pictureboxblue.com, where you will find thousands of free printable vintage images to frame for your gallery walls. The collection includes vintage natural history illustrations, antique maps and free printable art amongst the collection.