A Fabulous Collection Of Marimekko Crafts & DIY's
This is a unique collection of Scandinavian and Nordic crafts. Many of them have all been inspired by the finish design company Marimekko.
Many people incorrectly assume that Finland is part of Scandinavia. Finland is a Nordic country but not a Scandinavian one.
Even though Finland borders Sweden and Norway and the climate and cultures are similar, the language is very different.
However, the Scandinavian countries of Norway, Sweden and Denmark are also Nordic countries.
Marimekko
If you didn't already know, Marimekko is a Finnish textile, homewares, fashion and design company that has been around since the 1950s. The company is famed for it's simple, bold and colourful designs.
It also happens to be one of my favourite design companies, some might even say I'm obsessed.
The most famous Marimekko print design has the be the Unikko poppy. The iconic print features on many of the companies products. It comes in loads of different colourways.
Even though the Unikko poppy is over 50 years old (1964). It hasn't dated. The bold flower design is just as popular today as it's always has been.
I can't help walking out with a pack of Marimekko paper napkins, every time I walk into a Scandinavian interiors store.
My collection of Marimekko paper napkins is quite extensive, especially the Unikko ones.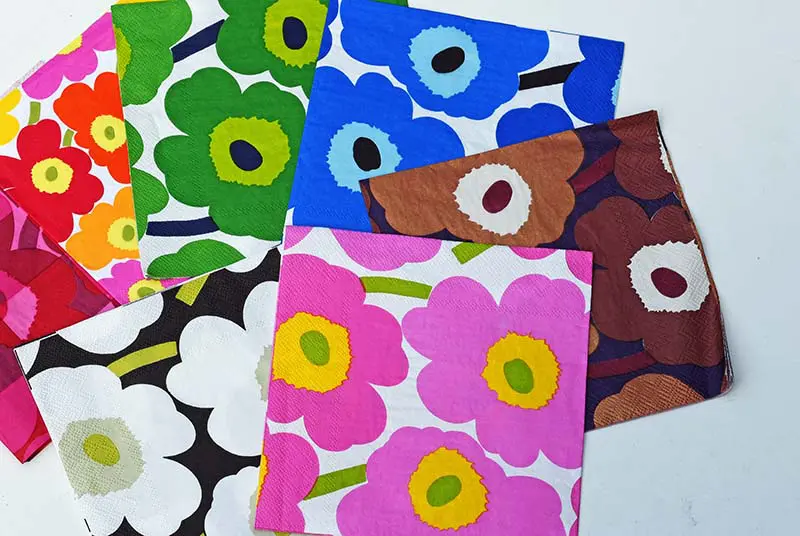 These Marimekko paper napkins aren't just to make my dining table look pretty. I also use them for crafting and DIY.
Unfortunately, I have never been to Helsinki, Finland, (the home of Marimekko). I would love to visit one day. Having fallen in love with the rest of the major Nordic cities (Oslo, Stockholm and Copenhagen), I just know I would love Helsinki.
There are no longer any Marimekko stores in the UK so I think this is a perfectly valid reason for a city break to Helsinki.
Plus Finland is the home of the Moomins, so definitely a must-visit.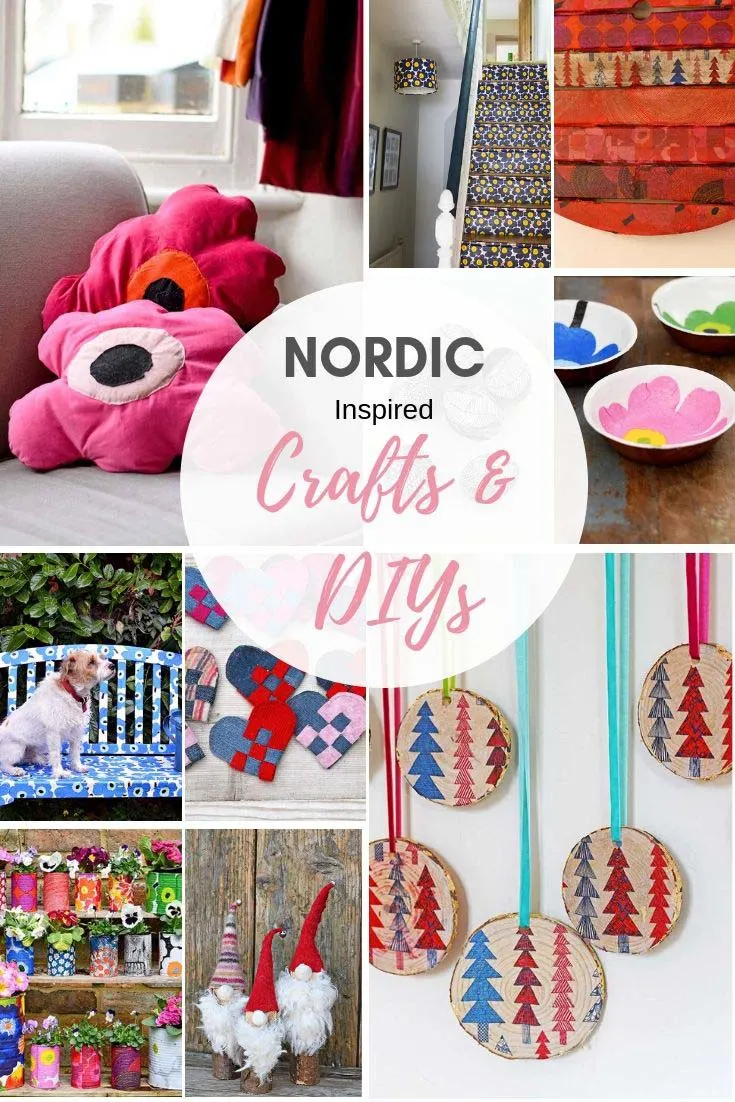 We're a participant in the Amazon Services LLC Associates Program, an affiliate advertising program designed to provide a means for us to earn fees by linking to Amazon.com and affiliated sites. As an Amazon Associate, I earn from qualifying purchases.
The Nordic & Scandinavian Crafts
Another famous Nordic company is IKEA so if you are looking for more Nordic crafts you may want to check out my IKEA hacks. Or my collection of Mid Century Modern Orla Kiely crafts and DIYs.