Giant Christmas Felt Letters Garland
These giant felt letters make a unique Christmas decoration. Some words are just for Christmas, my favourite ones are "Ho Ho Ho", "Fa La La" and "Jingle". Especially Fa La La which comes from the Christmas carol 'Deck the Halls'. As soon as I hear and see these words I imagine a dreamy, nostalgic & whimsical Christmas, the sort of one we'd all love to have.


This year I thought that it would be great to add a "FA LA LA" to my "HO HO HO" felt letters, that I made a couple of years ago. These are ridiculously easy to make. As the felt letters are hand sewn, they are one of those lovely crafts you can do in the evening in front of the telly.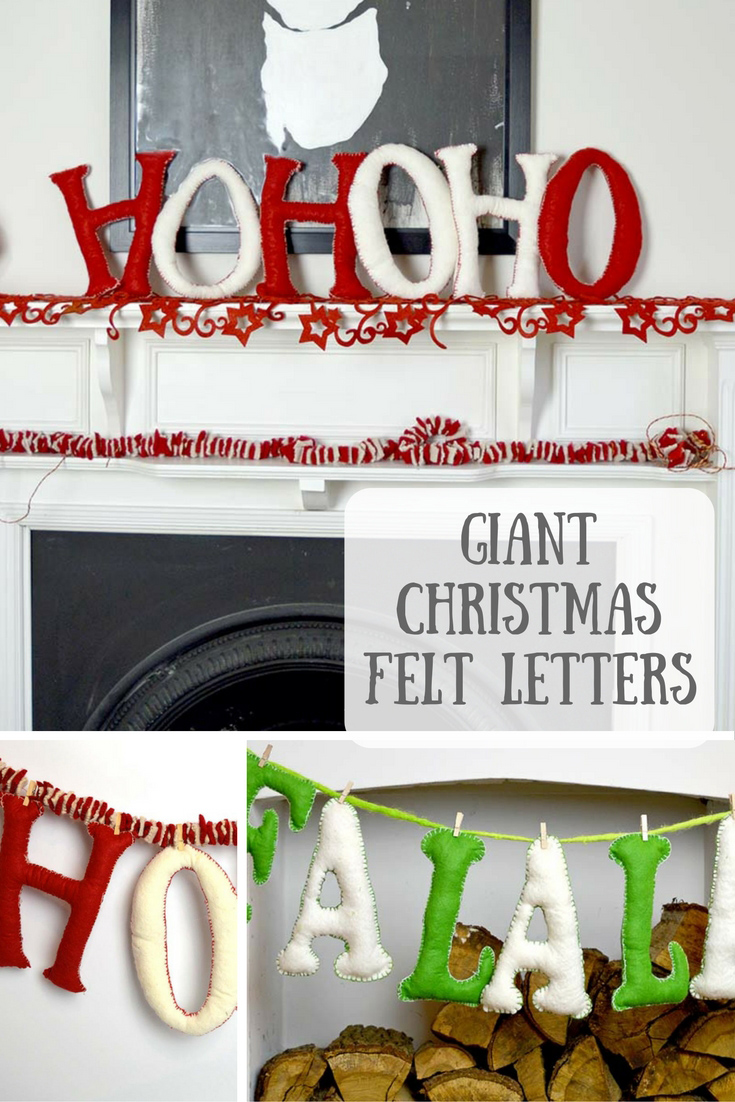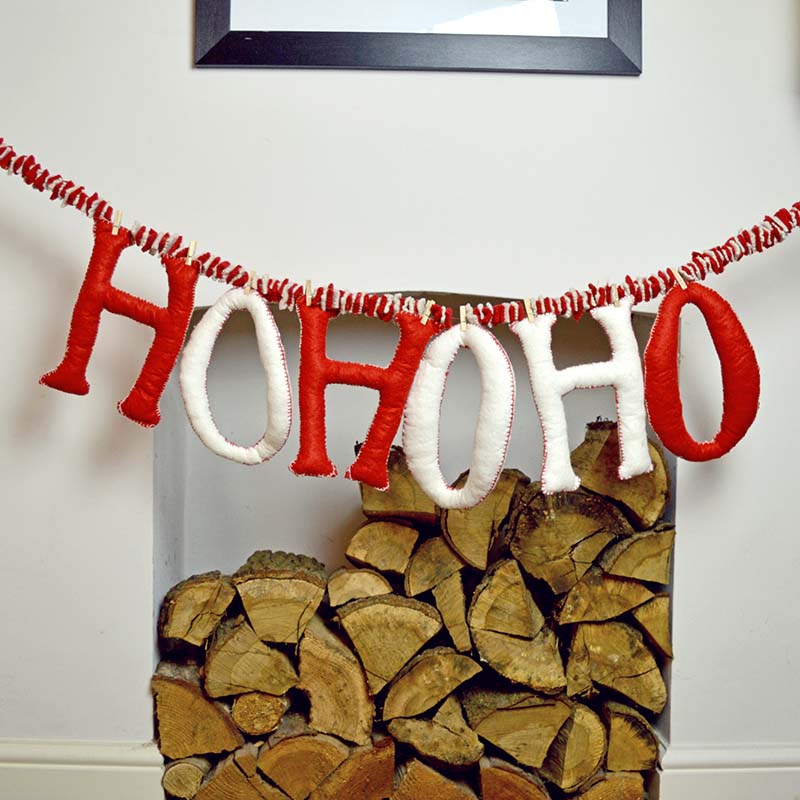 This post contains Amazon affiliate links for your convenience. Click here to see my disclosure policy.



What you need to make Christmas Felt Letters
Letter template: You can download my template for the letters H,O,F & A here: Felt letters , or you can draw your own.

Felt in your chosen colours; I used green & cream for my FA LA LA and red and cream for my HO HO HO. You should get at least 2 letters if not more out of a fat quarter (it depends on the letters).

Embroidery thread or crewel wool in contrasting colours.

Fiber stuffing, I use old pillows for this like I did with my Mountain Cushions.

Large embroidery needle , pins & scissors.
How to make your Christmas Felt Letters
Using the felt letter template cut out the letters you will need. You will need 2 templates for each letter, one for the back and one for the front. For the FA LA LA, I had 12 cut pieces of felt; 6 A's, 4 L's and 2 F's.

Next, pin the 2 felt letter templates together.
Then, using a blanket stitch, stitch around each letter leaving a small gap for stuffing
Next, stuff the felt letters firmly with fiber stuffing. Finish off, by sewing up the hole with a blanket stitch.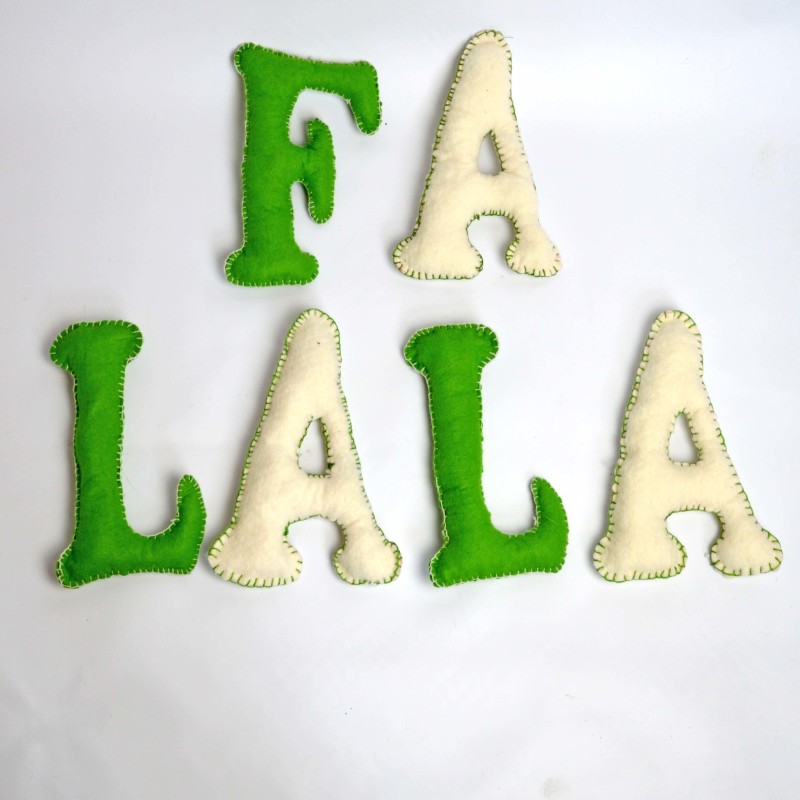 When finished your letters are ready to sit on the mantle or hang in a garland like bunting. As well as making a great Christmas decoration , I have made giant felt letters in a person's initial and given them as a monogramed gift.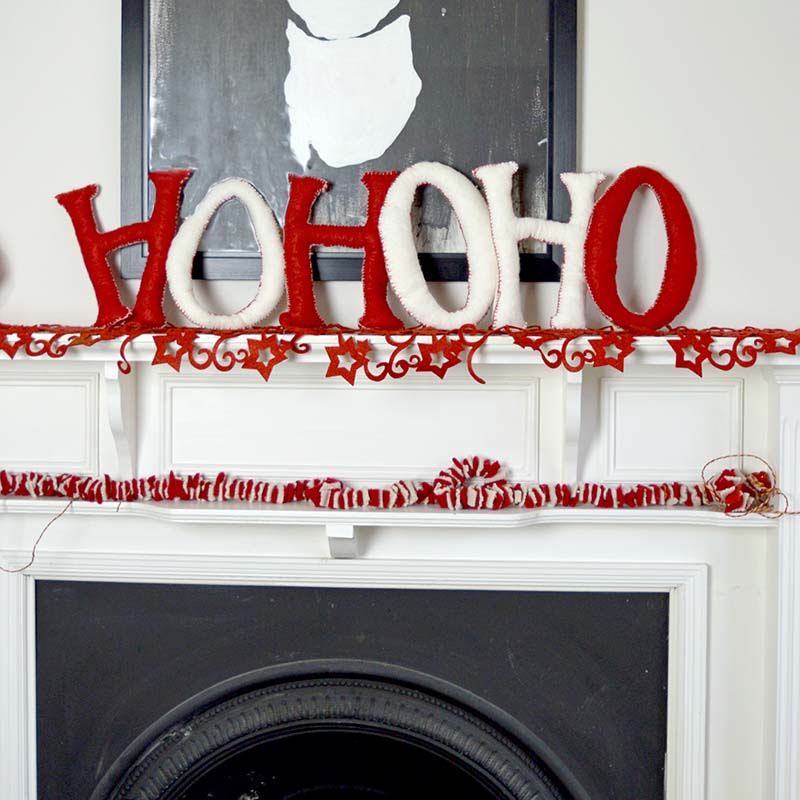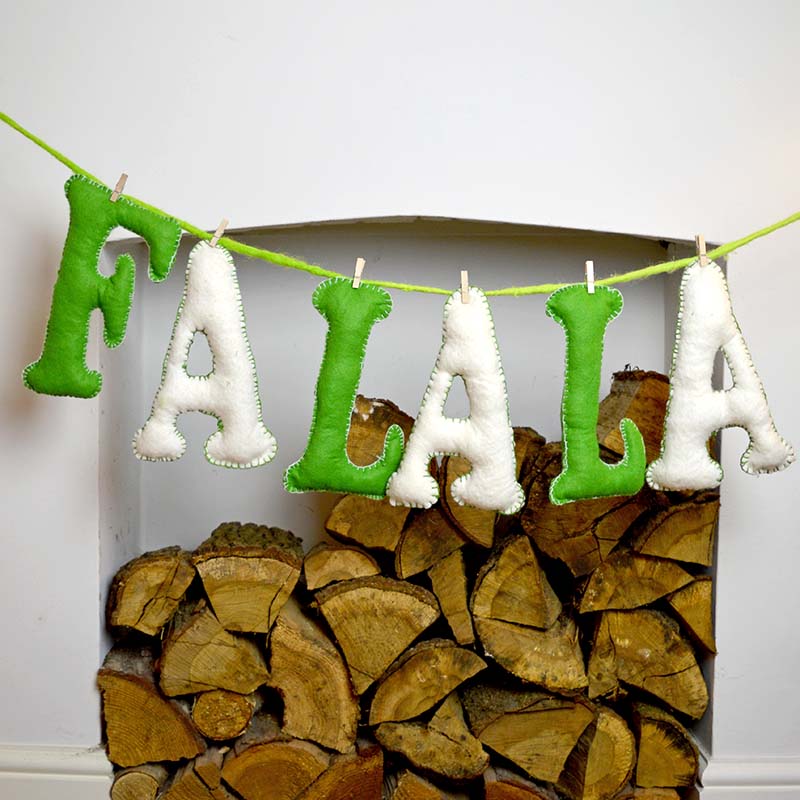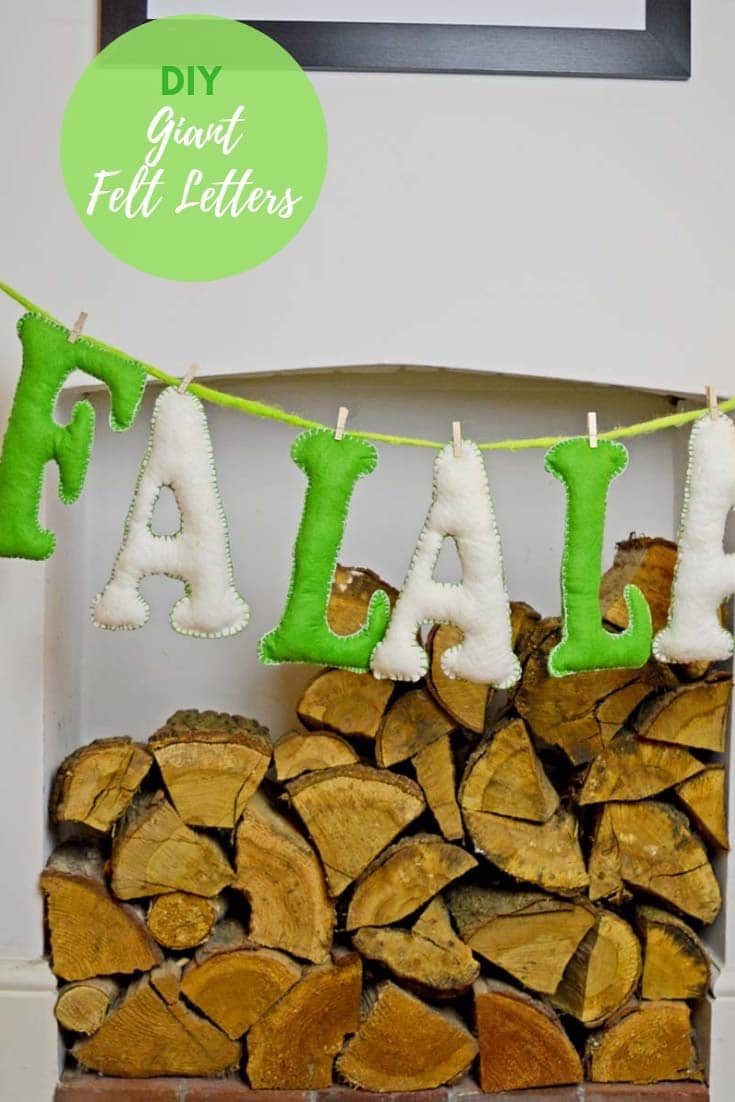 You might like some of my other Christmas posts:
Paper Envelope Advent Calendar
Christmas Elf on the Shelf
Upcycled festive felt garland


Don't throw away the felt scraps you can use them to make a cute Frida Kahlo Christmas ornament. Or some cute handmade felt Christmas ornaments.