Unique Upcycles of Vintage Suitcases You Might Not Have Thought Of
Vintage suitcases aren't very practical for traveling with these days, but they do look good!

They are heavy and don't have inbuilt wheels. Lugging them around is like a gym workout. Now everyone wants a modern suitcase with wheels just to save their backs if nothing else.

That's why train stations and airports used to be full of porters ready to carry your luggage for you. I can't remember the last time I used a porter, do they still exist?

However, there is something very charming and appealing about vintage suitcases, that's why they look so great revamped into some sort of home decor item.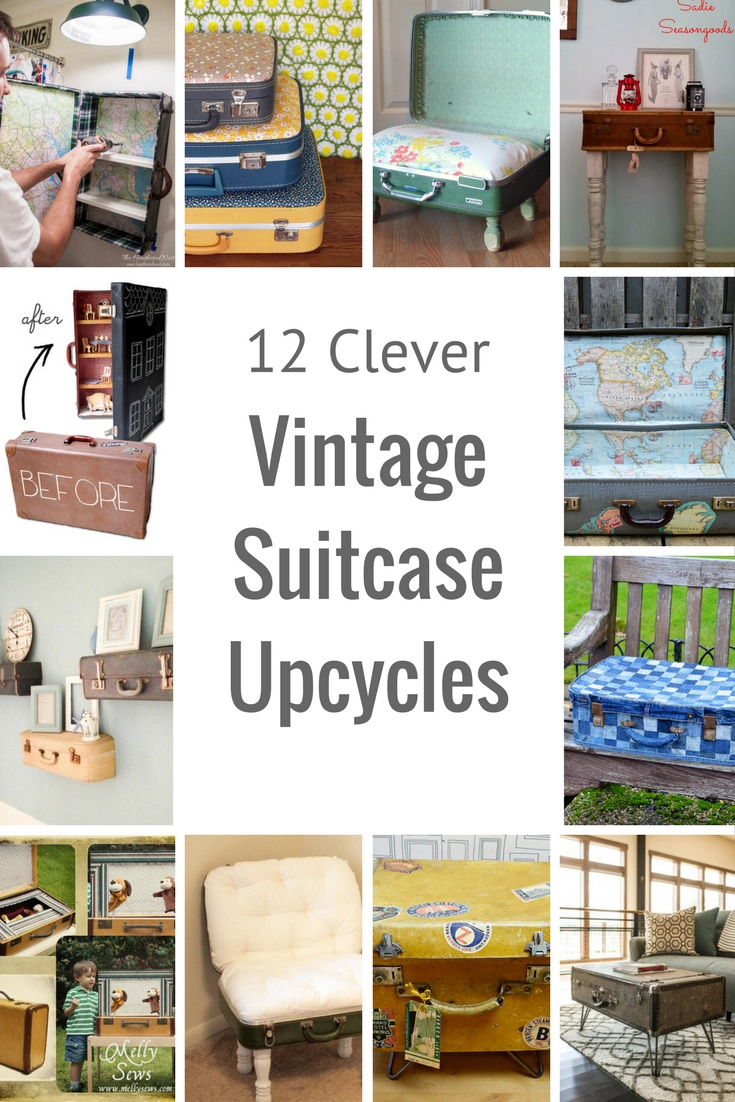 I'm always picking up vintage suitcases for next to nothing. They are one of my favourite things to upcycle, I've got a few sitting in my loft at the moment waiting to be pimped.


Decoupaged suitcases….

1. Brilliant Vintage map suitcase – Pillarboxblue

This is definitely one for those with wanderlust. Just adding a world map to both the inside and outside transformed a vintage suitcase into something awesome.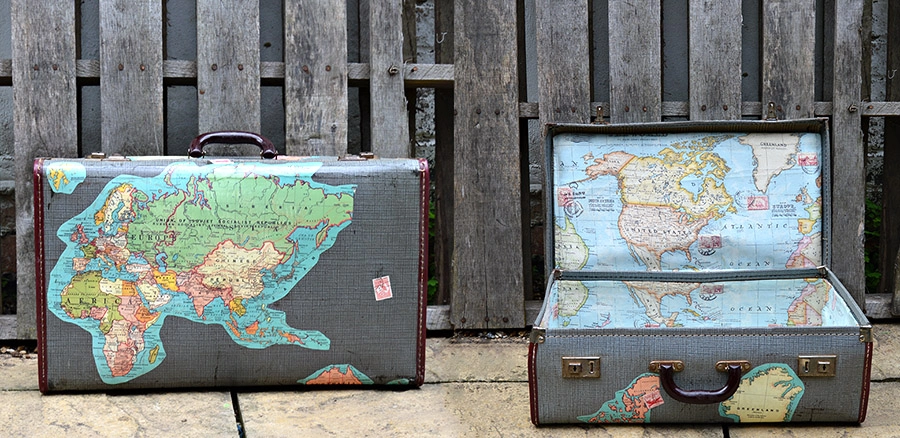 2. No Sew Denim Patchwork Suitcase – Pillar Box Blue

Just add a pair of old jeans, this is a great way to transform a vintage suitcase that has seen a bit of wear and tear. No sewing involved either.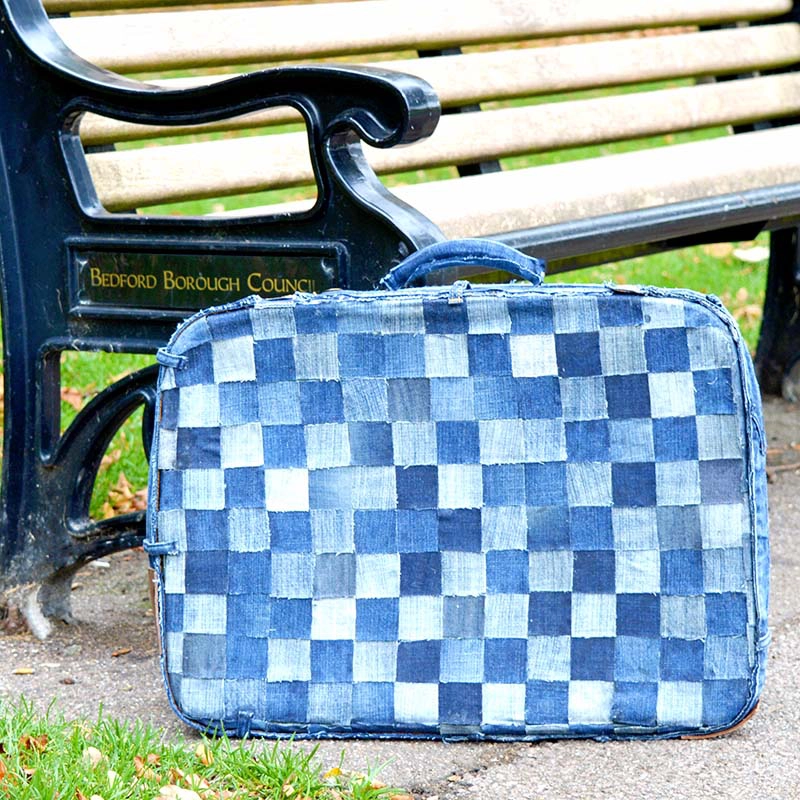 3. Make your own floral suitcase – A Beautiful Mess

These suitcases are just so colourful and gorgeous.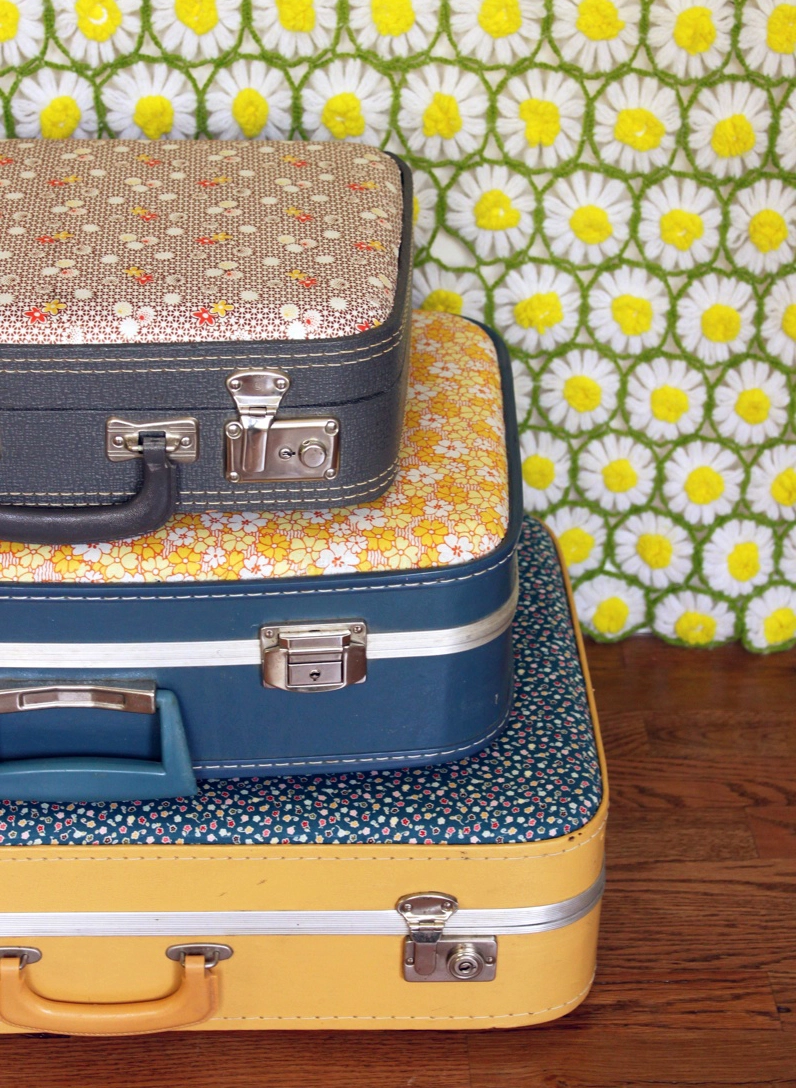 Vintage suitcase furniture …

4. Vinatage Suitcase Side table – Sadieseasongoods

I love the contrast of the chunky legs with this suitcase and the luggage tag detail. This would look awesome in any entrance way.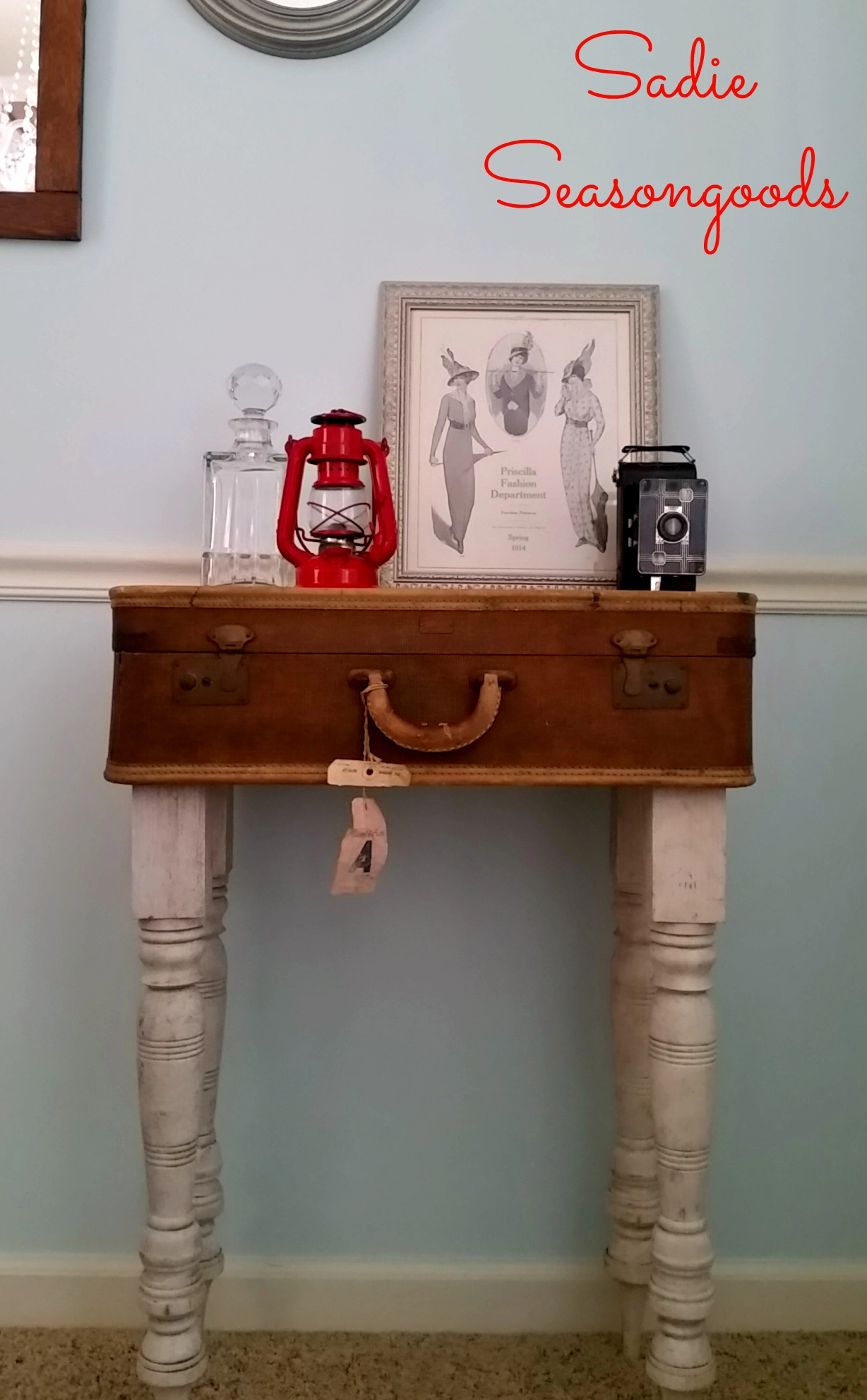 5. Vintage Suitcase Shelves – Grillo Designs

How about making some fabulous unique shelves with old cases?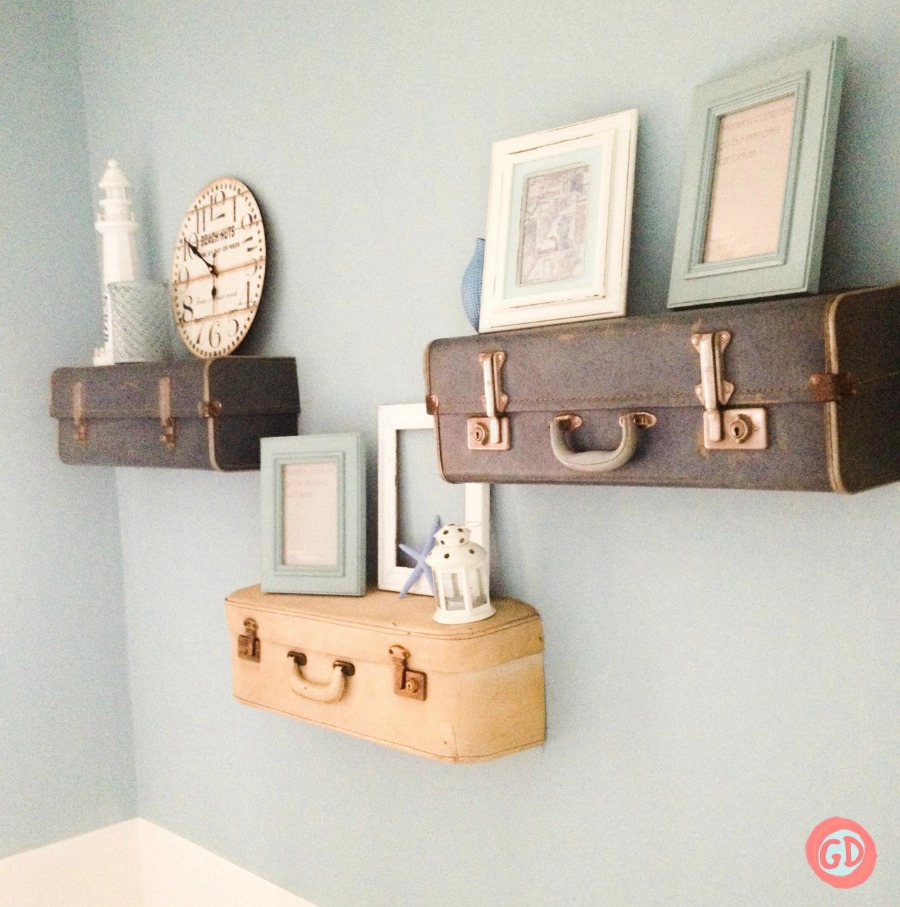 6. Vintage suitcase Chair – See Kate Sew

As well as adding little legs, upholster the suitcase to create a cute little chair.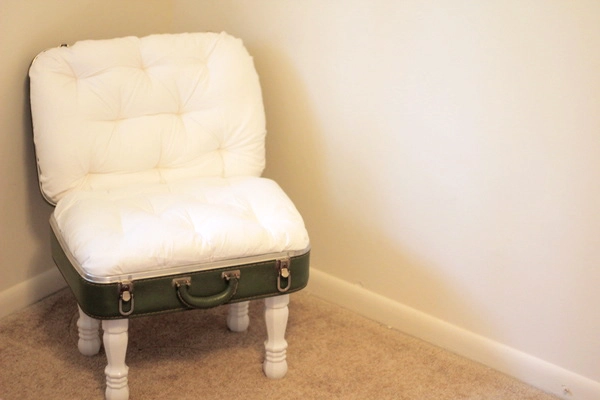 7. Suitcase Pet Bed – Sadieseasongoods

Old suitcases aren't just for grown ups, they can be adapted for pets too!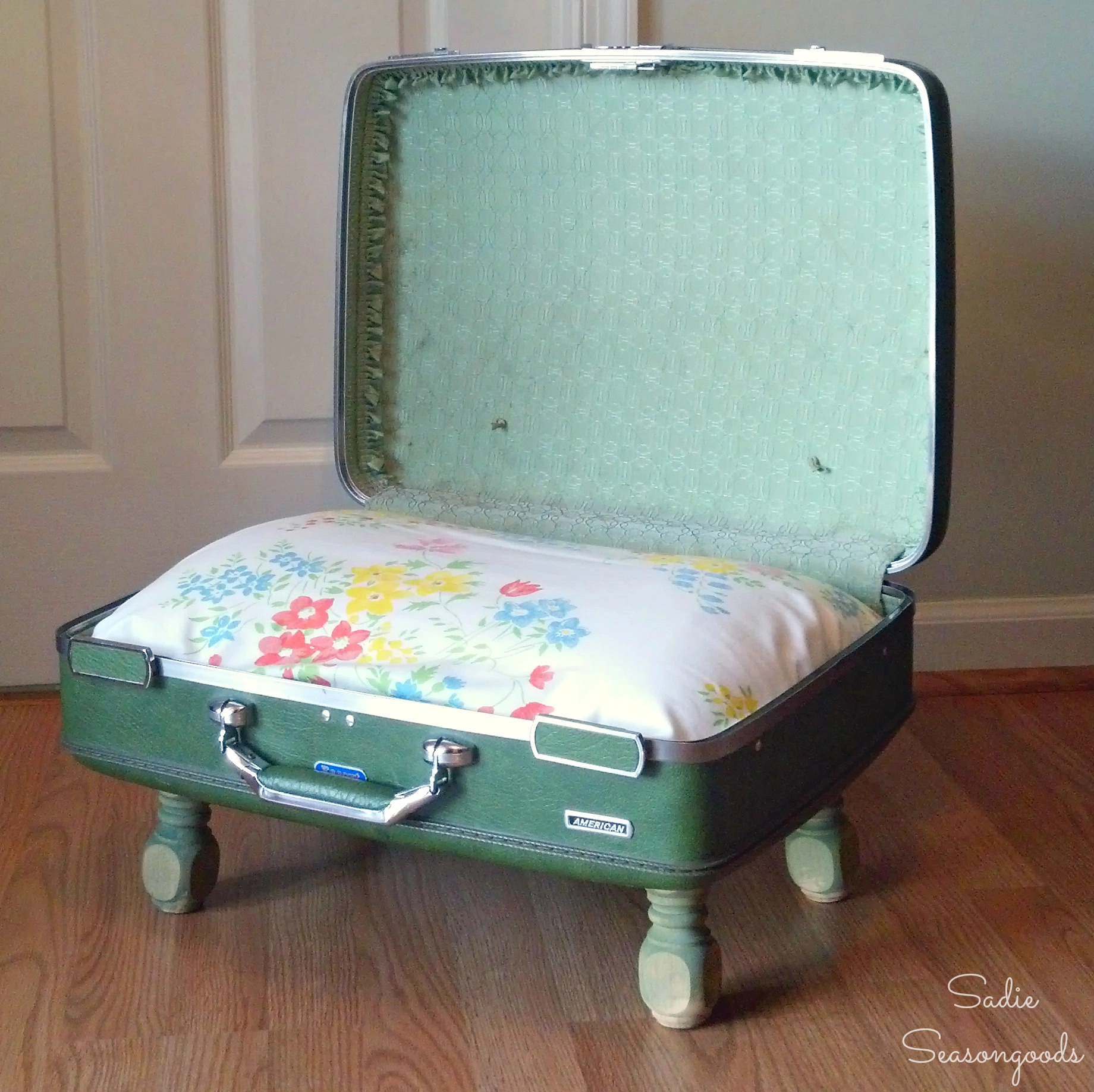 8. Vintage suitcase sidetable – Pillarboxblue

This is such a cool bedside table for those with wanderlust. Comes with handy storage too!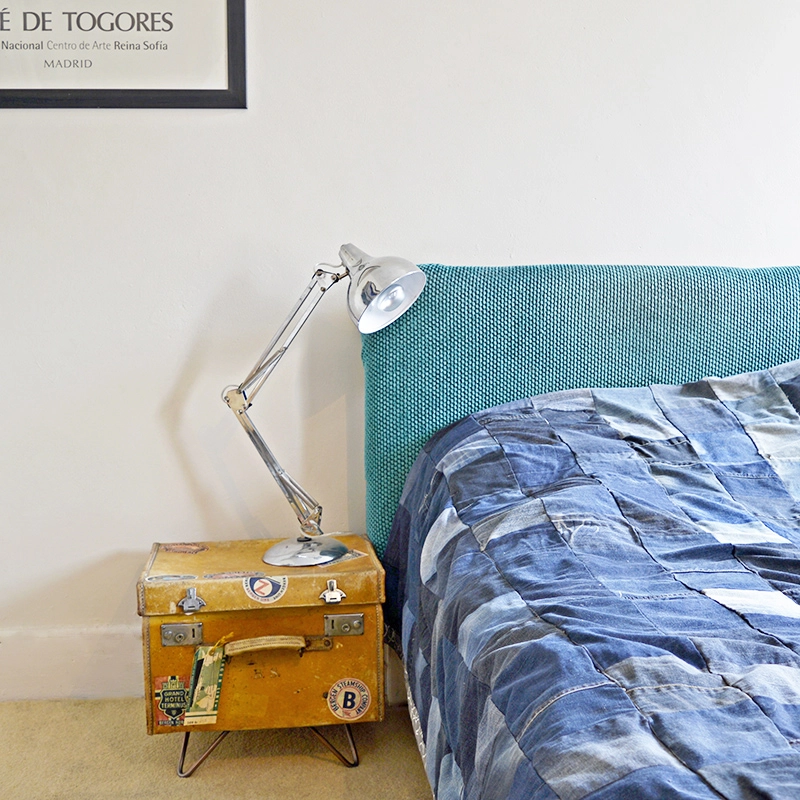 9. Bathroom Vanity With Upcycled Suitcase – Heathered Nest

This has got to be one of my favourite suitcase upcycles, and I just love the map lining. Great tutorial too!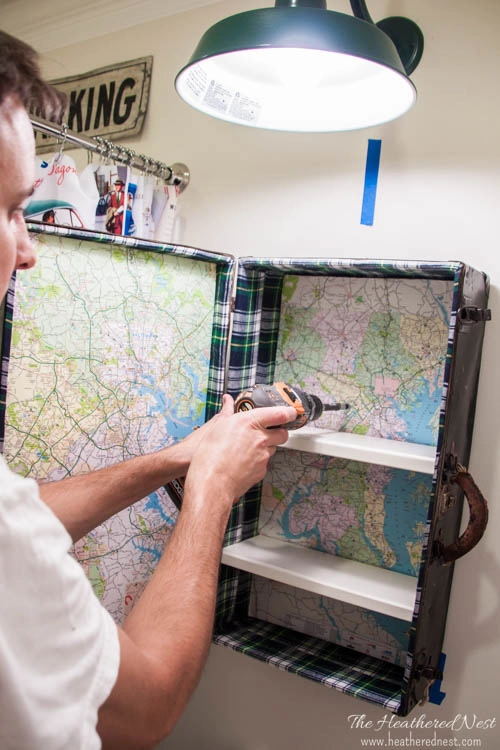 10. Suitcase coffee table – DIY Network

Add hairpin legs and hey presto you have a table!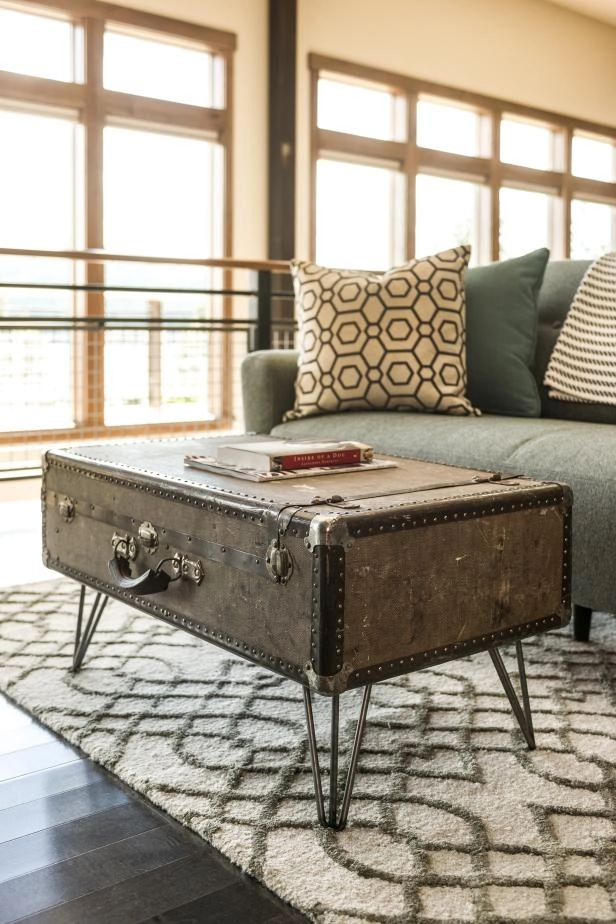 Other great suitcase ideas…

11. Suitcase into Puppet Theater – Melly Sews

My kids would have loved one of these puppet theaters when they were younger.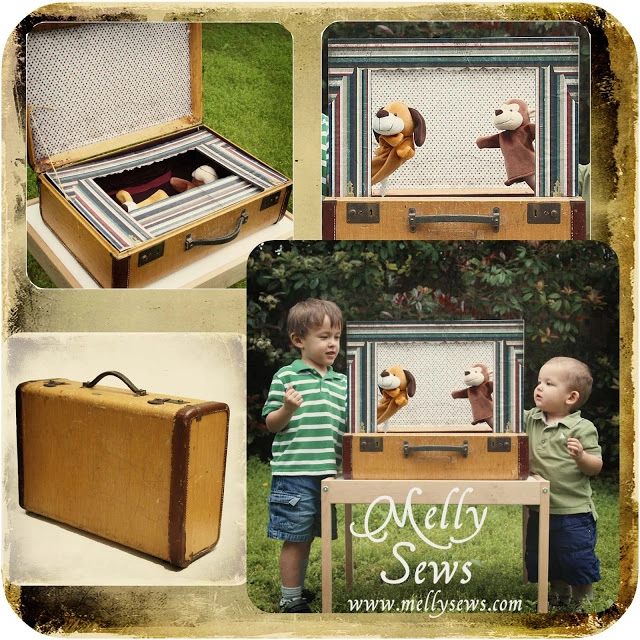 12. Suitcase Dolls House – My Poppet

Another one for the kids. This is just so freaking adorable, I wish I had a little kid to make one for. You could even do a superhero lair version, just change the chalkboard on the outside to suit.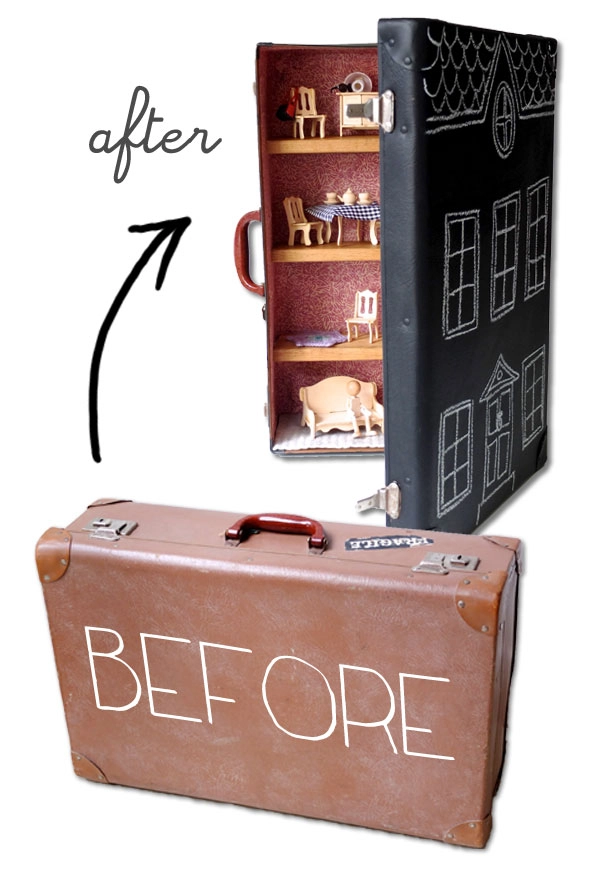 Hopefully, you have found something to inspire you to upcycle a vintage suitcase. Part of the charm of old suitcases is their battered and worn look. However, if your suitcase has been a bit too much in the wars, then don't forget to decoupage, it can hide a lot of damage.