I love old wooden crates, whether it's an old apple crate or a wine crate. They are a cheap and easy way to create some unique rustic looking storage for your home.

Lucky for me, I have a ready supply of old wooden crates from my Aunt. She passes on to me, all her old wine crates.
If you don't happen to have a wine-loving Aunt, wooden crates can easily be bought. From local thrift and junk shops, or even on eBay or Ikea. These crates can be stained for that vintage look.
Old wooden crates on their own are handy storage, but they can easily be taken to another level with some simple tweaking. This can be as simple as a lick of paint and clever use of stencils.
I've used stencils many times before to transfer plain storage into something fun, like with my denim storage boxes.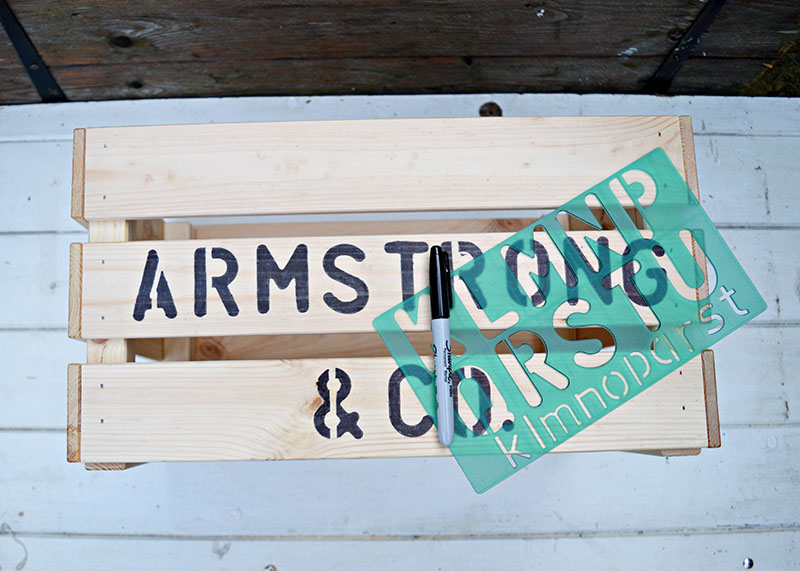 Decoupaging with paper napkins and fabric are also another easy way to dramatically change the look of the crates. However, I also think that simple stained wooden crates look great as they are in your home. Especially if you have a rustic or industrial vibe to your home styling.
Take your upcycled crates even further by adding castors to the base. This enables the storage to be easily moved from room to room.
Height can be added to the crates by adding legs. One of the easiest ways to do this is to add hairpin legs. Hairpin legs are great as they come in a variety of colors and sizes. From coffee table to console table height.
Many of these wooden wine boxes and crates can be combined to create bookcases, shelving systems, and desks.
41 Unique and Clever Old Wooden Crates Hacks
Here I've rounded up the most clever uses for an old wooden crate in your home. There are ideas for small and large crates and wine boxes.
Hopefully, you will find something here to inspire you. If you are looking for upcycled storage ideas then check out these denim storage ideas too.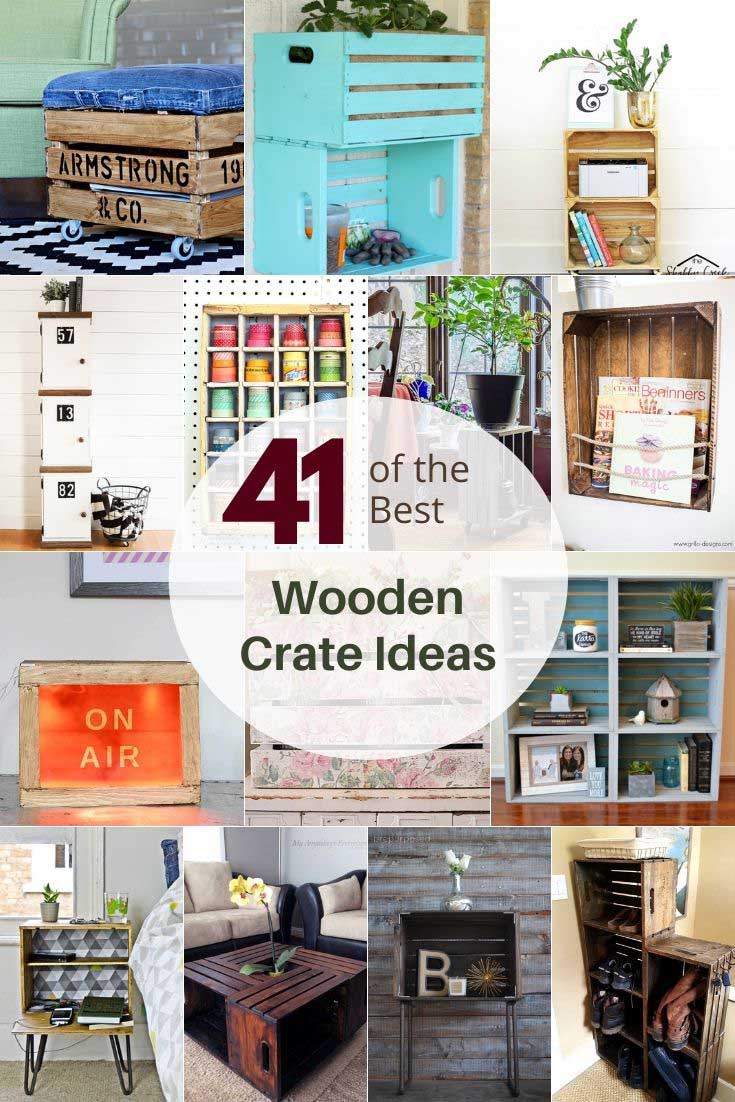 These crate ideas were featured under the letter c in my alphabet of clever upcycle ideas.