I created this fun DIY map art as I have a bit of a map habit. In that, I can't resist picking up a free map whenever I visit somewhere new.
My collection of the old road and tourist city maps has really grown. Even though many of the maps are out of date and not of real practical use, I keep them as crafting and upcycling resources.
Old maps are cheap, affordable and interesting craft paper. I use them for decoupage, from large items such as map chairs to smaller things such as Mason jars, cookie tins and shells.
I've repurposed road maps into paper rosettes, luminary bags, roses and even plant pot covers. I also use them as an environmentally friendly gift wrap.
DIY Map Art Ideas
Many old maps can make great wall art without having to do anything to them. But I love to create more interesting DIY map art. In the past, I've made a pet portrait, map angel wings and even map paper moths.
This time I wanted to create a piece of art that was a personalized homage to some of my favourite places in the world. I used the road maps and tourist city maps I had picked up over the years to create this very personal piece of map art for my wall.
It is really easy and affordable to make and would make a lovely personalized keepsake gift for someone special.
I do love a framed vintage map of one of my favourite cities. But if I framed a map of all the places special to me, I wouldn't have any space on the walls for anything. With this DIY map art, I get to show a little bit of each city in just one frame.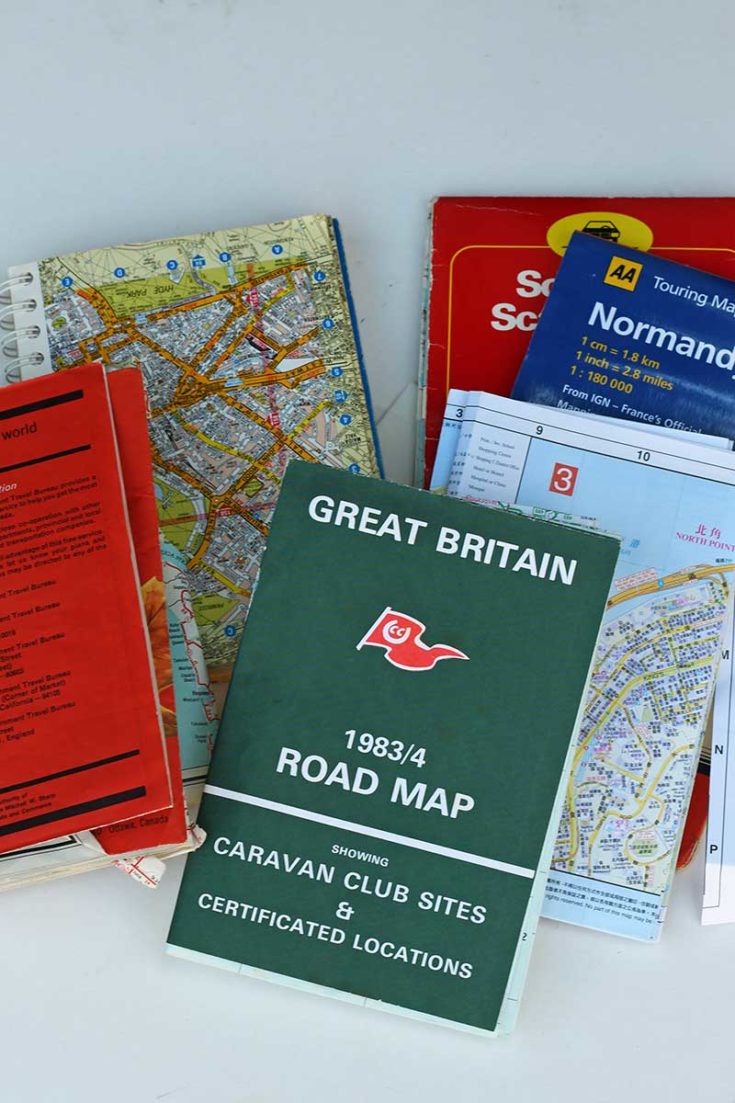 How To Find Old Maps For Arts and Crafts
I used a mixture of old road maps, tourist city maps and old atlas to make this wall art. As I mentioned in the beginning I collect maps, so I have a good supply to choose from.
If you don't have such a ready supply, then there are several ways to find the ones you need. Friends and relatives are a good start. I often find they are more than happy to offload out of date maps and atlases.
Charity shops and thrift stores often have a pile of old maps and atlases. Your local library and tourist information centre will have local maps. Remember you can always use photocopies of the maps if you don't want to cut up the originals.
Failing that, there are many sources online where you can find maps of somewhere in particular. Either just use Google Maps or Google Earth. Or for vintage maps try Pictureboxblue.com.
What You Need
Maps of your favourite places (see above)
Large shadow box frame – I used a 40cm-40cm frame bought in a sale at my local craft store.
Plain white backing paper to fit the frame
Fiskars Squeeze Punch-XL (cuts 5cm paper circles). A cheaper alternative is to use a compass paper cutter. The advantage with the compass paper cutter is that you can cut paper circles of different sizes, but the Fiskar punch is easier to use.
Pencil and a ruler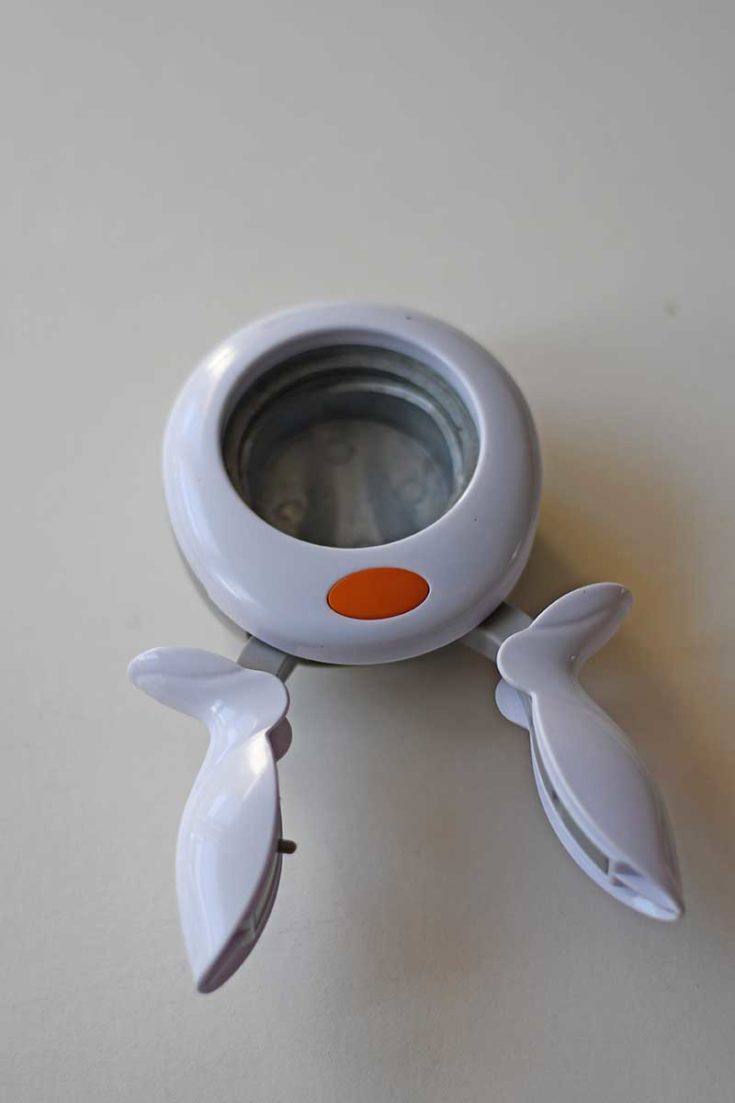 How To Make The Map Circle Art
Step 1: Sort out the maps that you want to use. Then place the circle punch over the particular part of the map you want and squeeze the handles to cut out a perfect 5 cm circle.
For this project I used 25 cut out map circles from a variety of road maps and atlases. You could just use the same road map for the whole piece, picking out your favourite local villages or towns.
Remember if you really don't want to cut up a particular map but want to include it in this project, you can always just use a photocopy.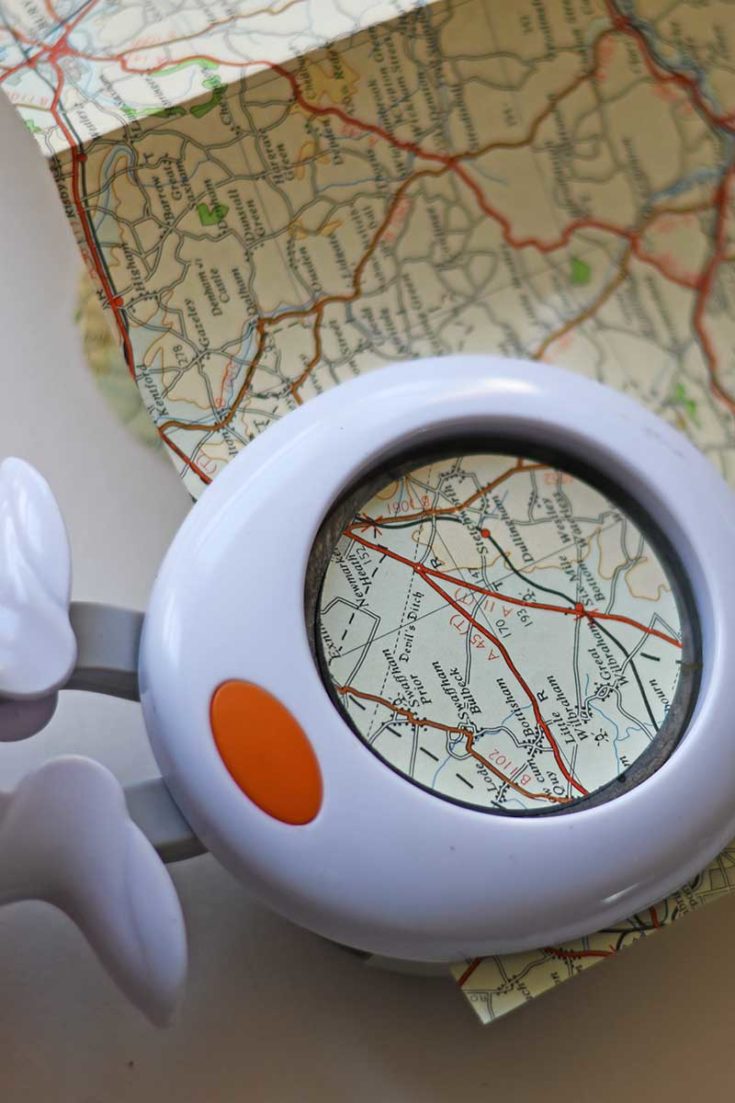 Step 2: Next, this was a slightly tricky bit. With a ruler and a pencil, I marked on the backing paper the location for each map circle. I made sure that each circle was placed in a perfect grid of 5 by 5, (25 map circles in total).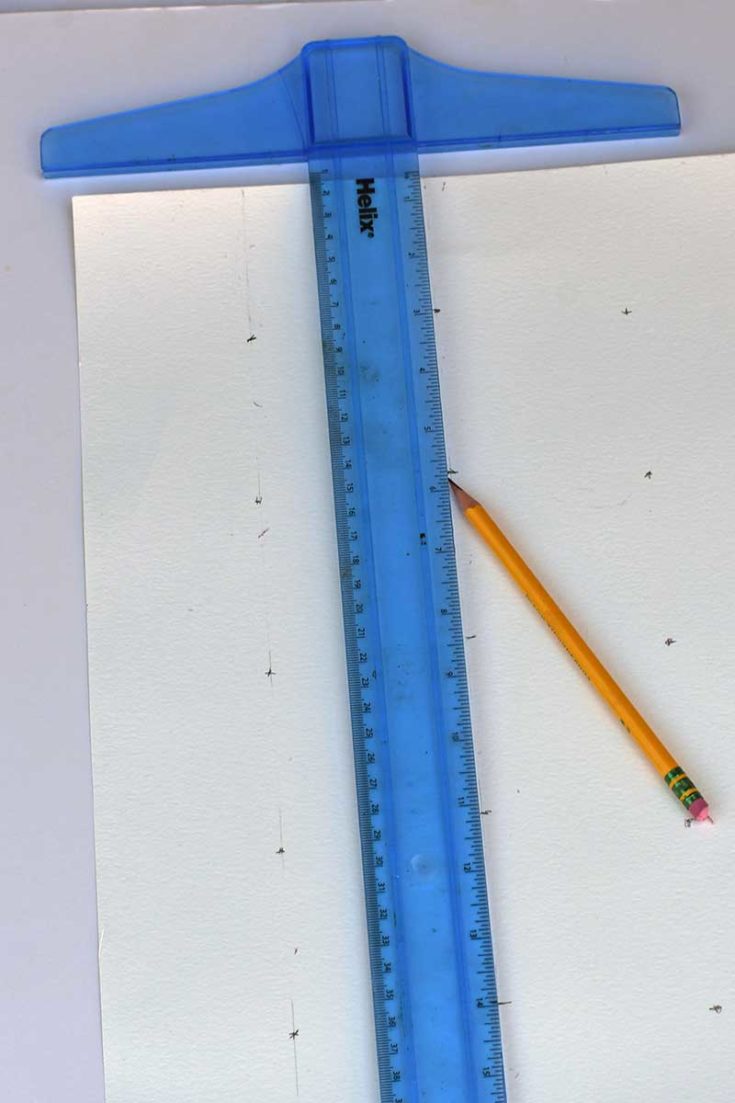 Step 3: Next, I played around with the layout of circles in the grid. Once I was happy with the order of the maps, I stuck them one by one onto the paper using a foam pad. I used the foam pad as I wanted the map circles to be raised off the paper.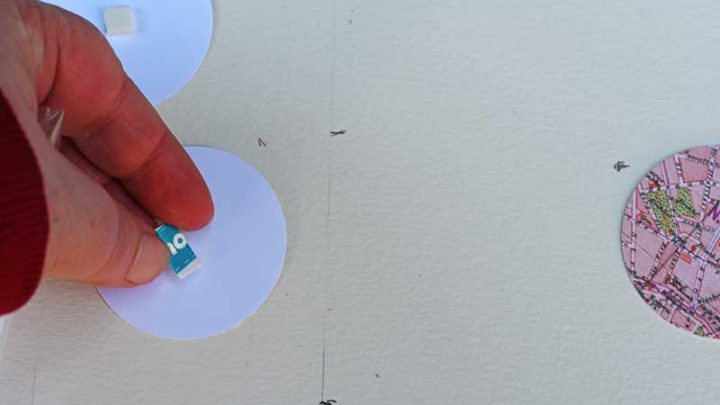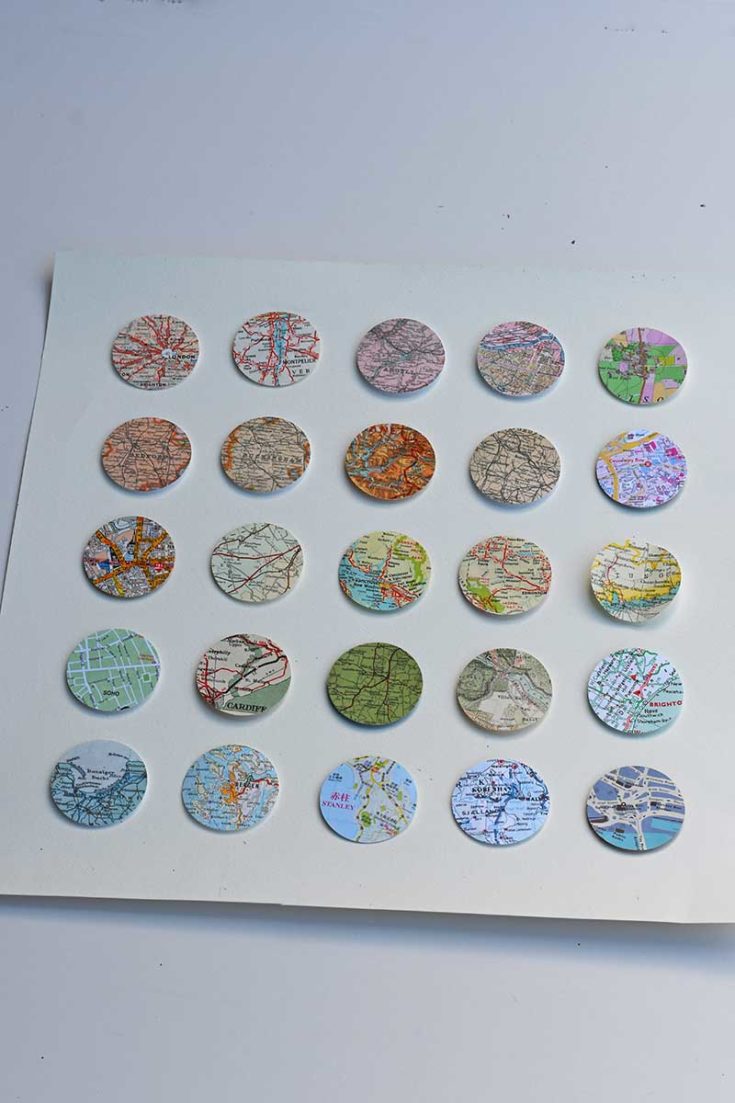 Step 4: Finally, when all the map circles have been stuck down, place them into the shadow box frame. My frame was made of unfinished wood, so I painted it with black chalk paint to fit my decor.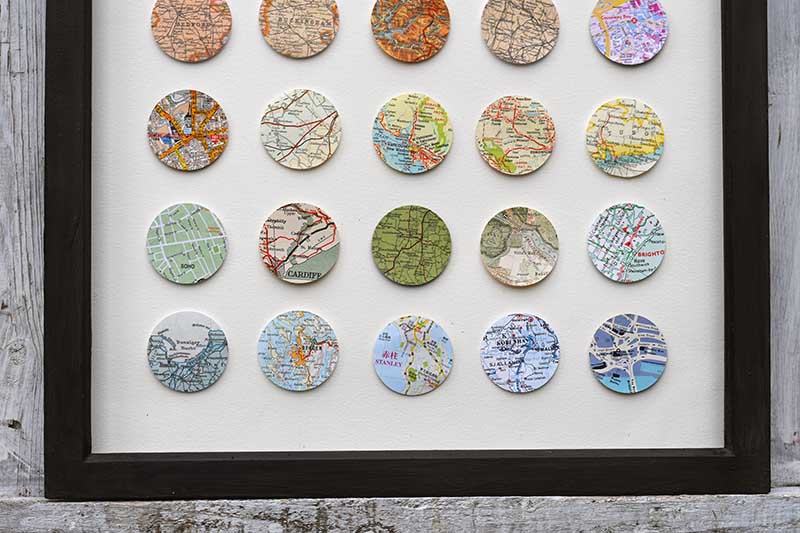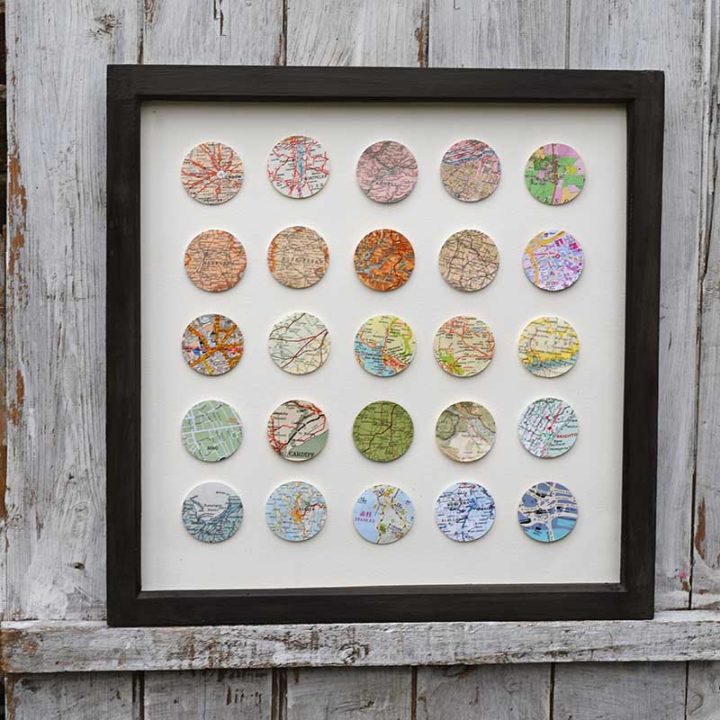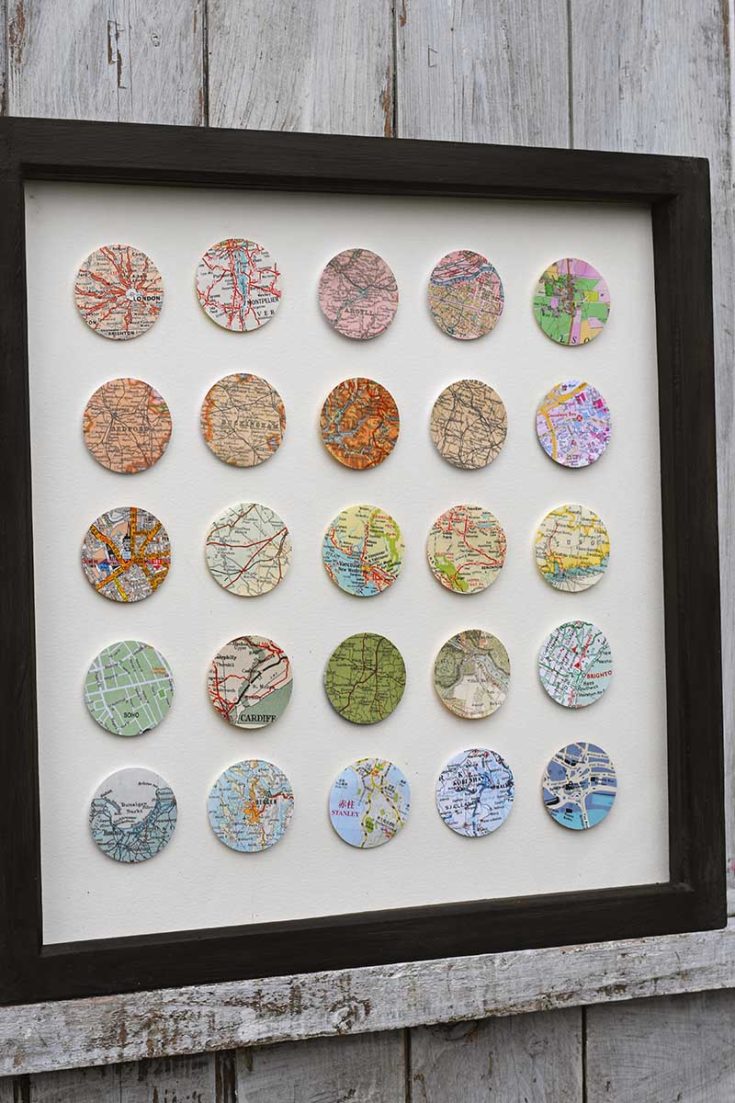 This map art now hangs in my lounge. It has sparked a bit of debate and conversation with my family around the places I've chosen to feature. Everyone has their own opinion of where should have been included and what they would have on their own piece.
I've told them they can borrow my circle punch any time they want to make their own piece😂. My son who's about to go off on a big travelling adventure has said that he is going to make sure he collects many maps on the way. As he wants to create his own DIY map art as a memento of his trip.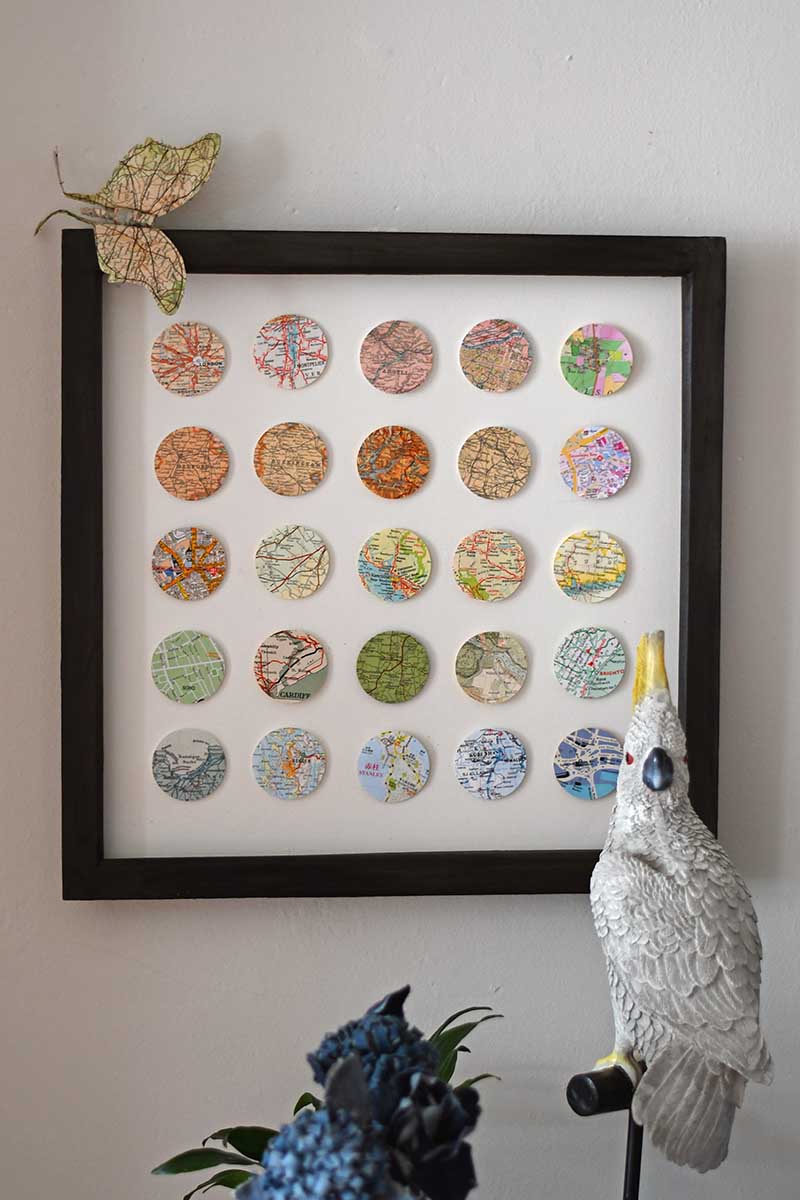 I have used the same circle punch before to make repurposed map Christmas decorations. Don't forget to check out these other map decor ideas.