Recycled Sweater Scraps Into Cute Felt Christmas Tree
My husband doesn't get it, what he considers rubbish I look at as a recycle challenge. I do get a kick of making crafts out of the scaps of other projects. This Christmas felt tree project is one of my more successful ones.

I collect all the families old wool sweaters and felt them for repurposing. Felting wool sweaters are just basically shrinking them in a hot wash so they would only fit a small child.

As there are no longer any toddlers in my house I keep these sweaters for crafting, no need to cry over spoilt wool anymore!

When it happens with one of my husband's sweaters he gets suspicious now and thinks I do it accidentally on purpose (in some cases he might be right!)

Friends and family also hand me their old wool sweaters to repurpose. A couple of weeks ago I made a lovely soft recycled sweater blanket and then out of the scraps some gorgeous felt flowers for a wreath.

I still had a pile of sweater felt scraps and decided to make them into a cute felt Christmas tree. In fact, I made a few of these Christmas trees as they make a lovely festive decoration on the mantle.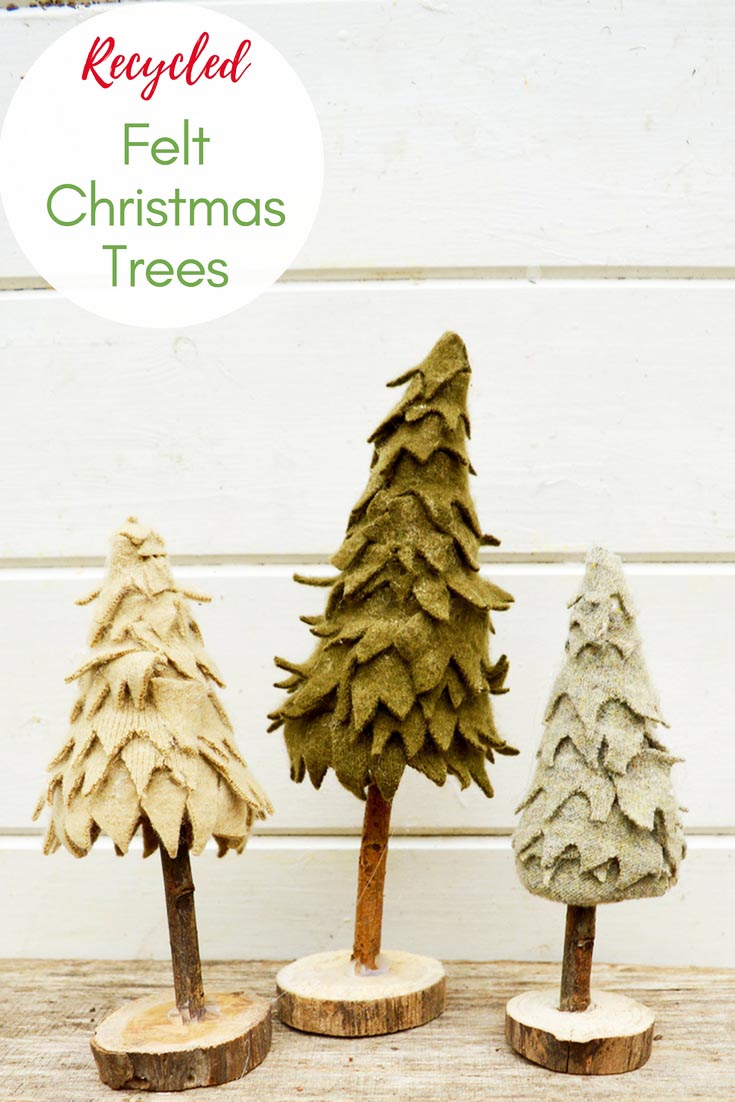 This post contains Amazon affiliate links for your convenience. Click here to see my disclosure policy.


What you need to make a felt Christmas tree
Felted Sweater Scraps – (you can of course use craft felt)
Cardboard tube (toilet roll or kitchen paper tube)
Scissors
Tape
Twigs for the trunk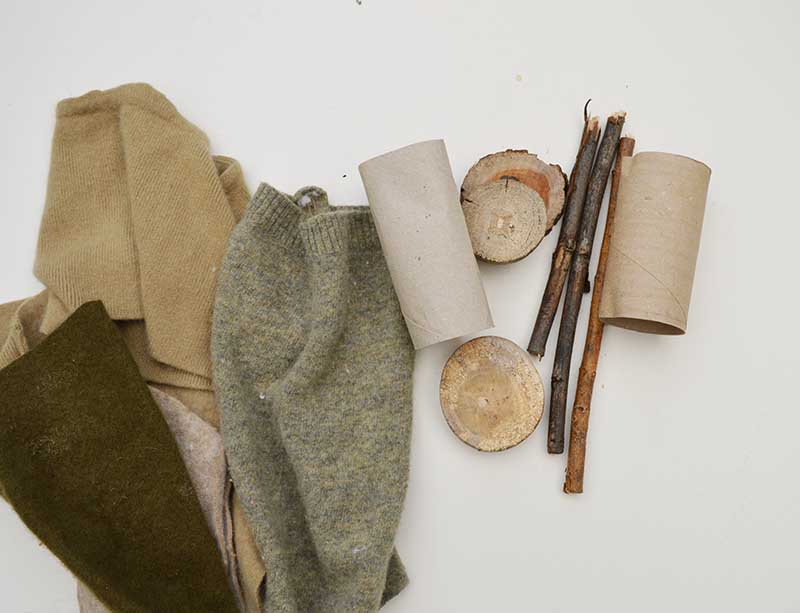 How to make a felt Christmas tree
The first thing to do is to make a cardboard cone. Cut your tube lengthways and then roll it into a cone shape. Secure with tape and trim off excess cardboard so that the base is even.






Next cut the felt scraps into zig-zag strips approximately 1″ wide.






Then starting at the bottom of the cardboard cone. Glue a strip of cut felt around the bottom of the cone. Then glue another one above this overlapping slightly as you go. Continue until the whole of the cone is covered.





Finally, to make the trunk of the tree simple glue a twig to the center of the wood slice using a hot glue gun. Then glue the top of the twig to the inside of the cone.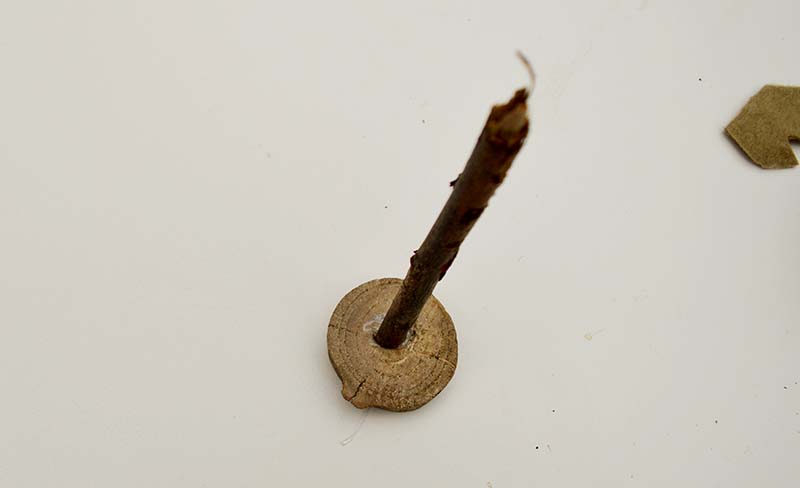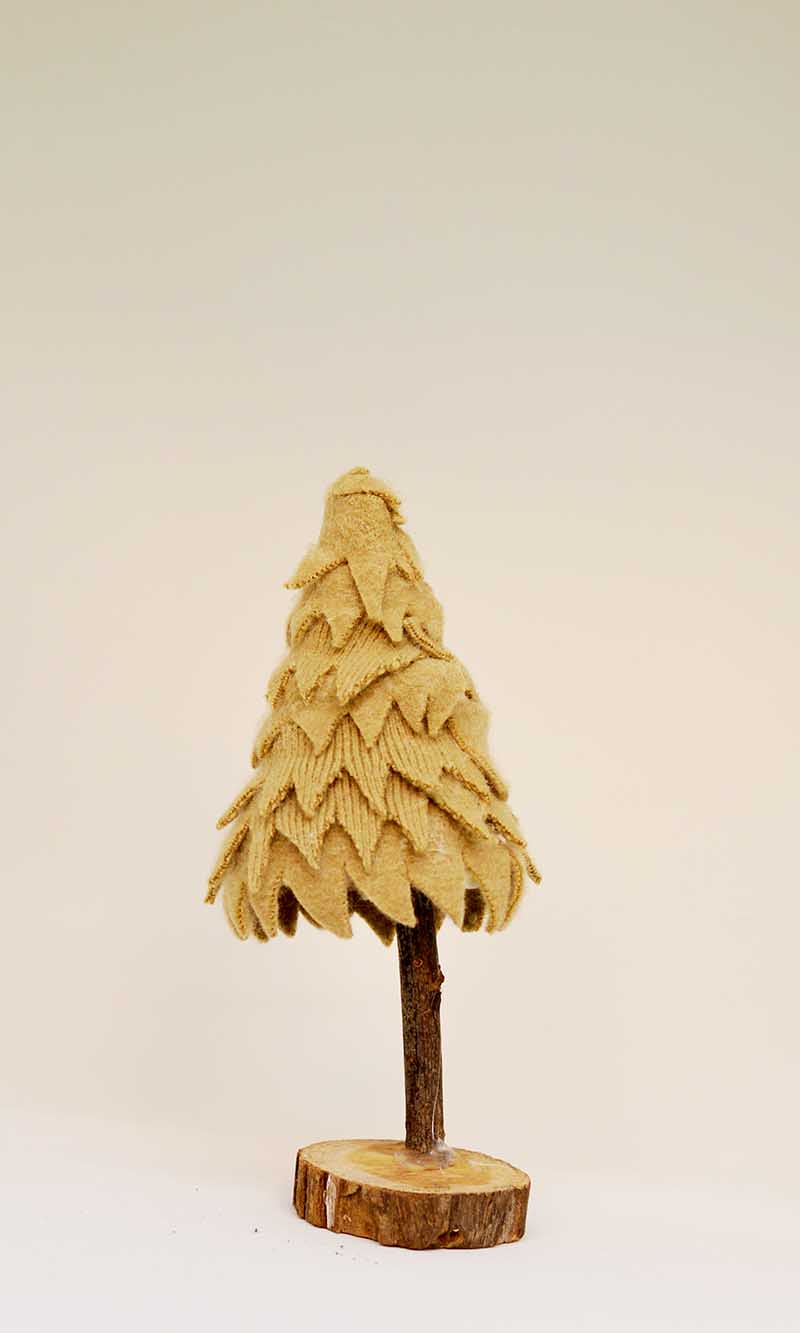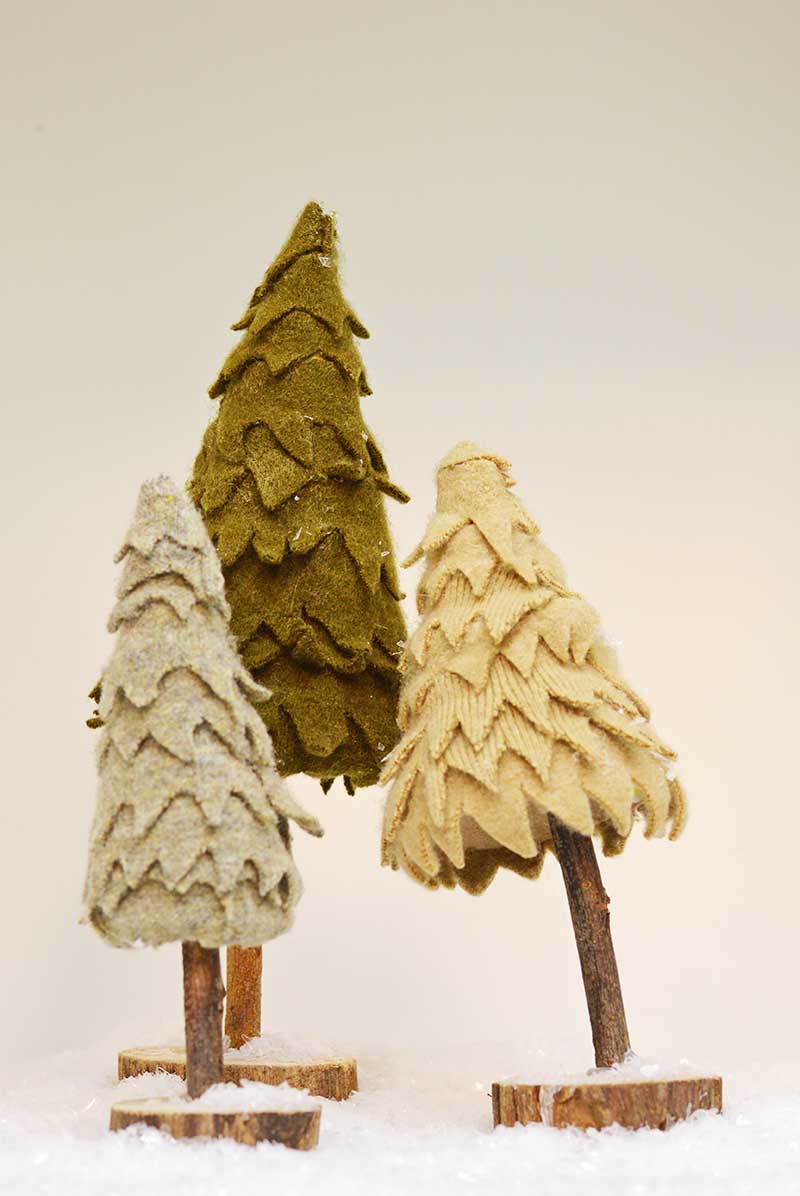 It's fun to make these trees in different shades of sweater felt. These are such fun to make, I'm working on having a whole forest of felt trees in different shades for my Christmas mantle.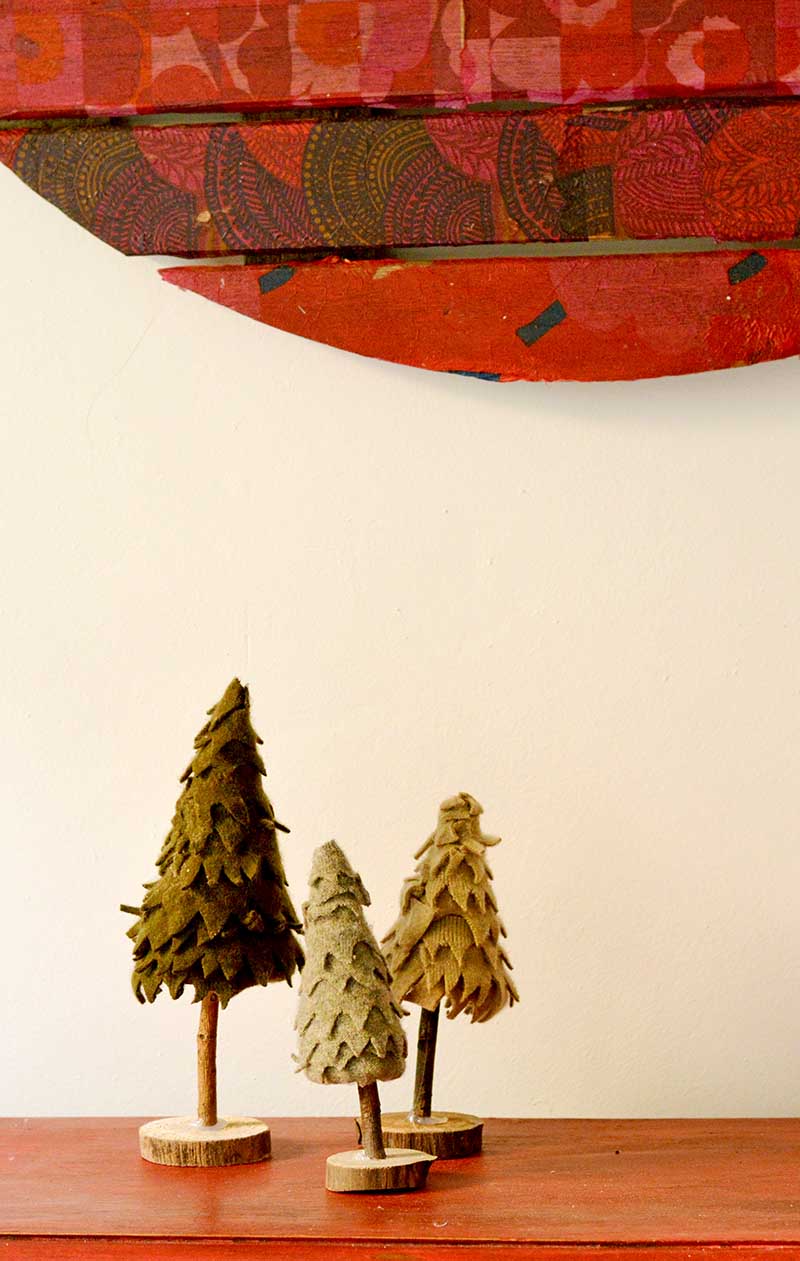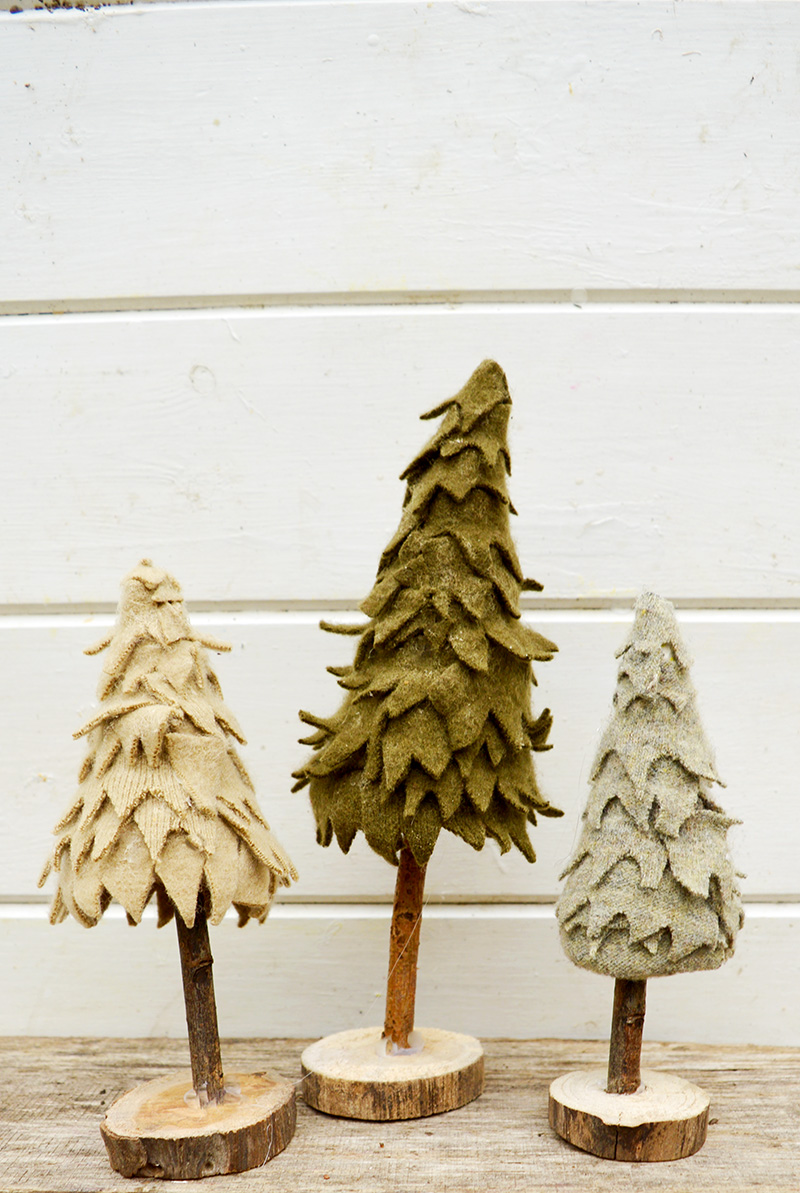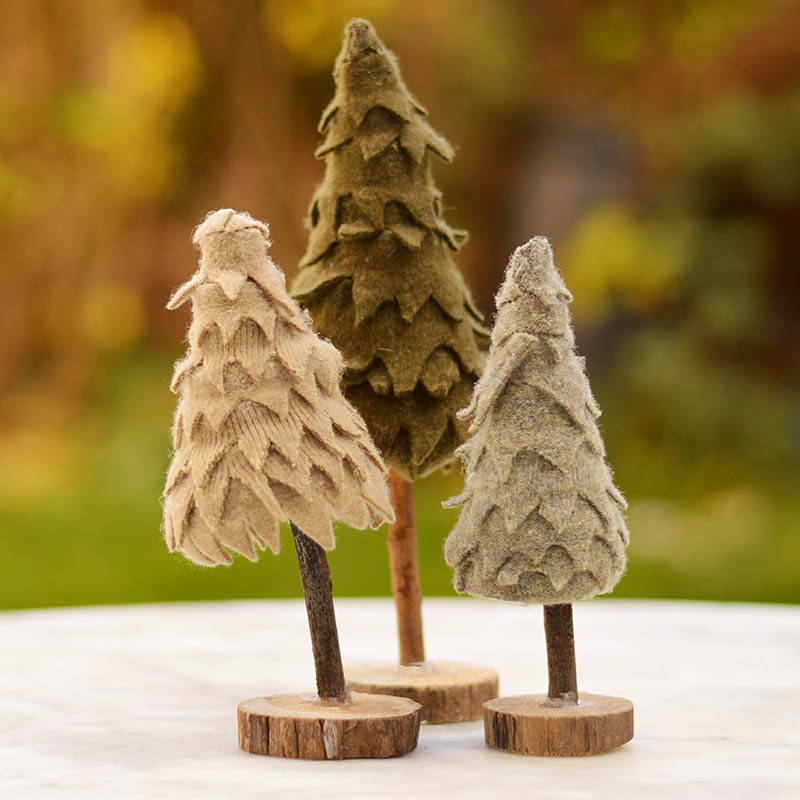 Crafting with felt sweater scraps is a particular favourite of mine especially at Christmas, you should check out these other crafts. Or visit allfreechristmascrafts.com for more tabletop Christmas tree ideas.