Inside: 29 easy and inspiring upcycled tin can Christmas crafts to make today for unique holiday decor.
Rather than chucking your empty tin cans straight into the recycling, why not keep a few for Christmas crafts? They're a free resource that is strong and sturdy; the Christmas ornaments and decorations you make will last for years.
Upcycled Christmas crafts are the best and always add something unique to your decor. They're better than the usual cheap, mass-produced decorations in the shop. Just because you have made your decorations from household waste doesn't mean they can't look high-end.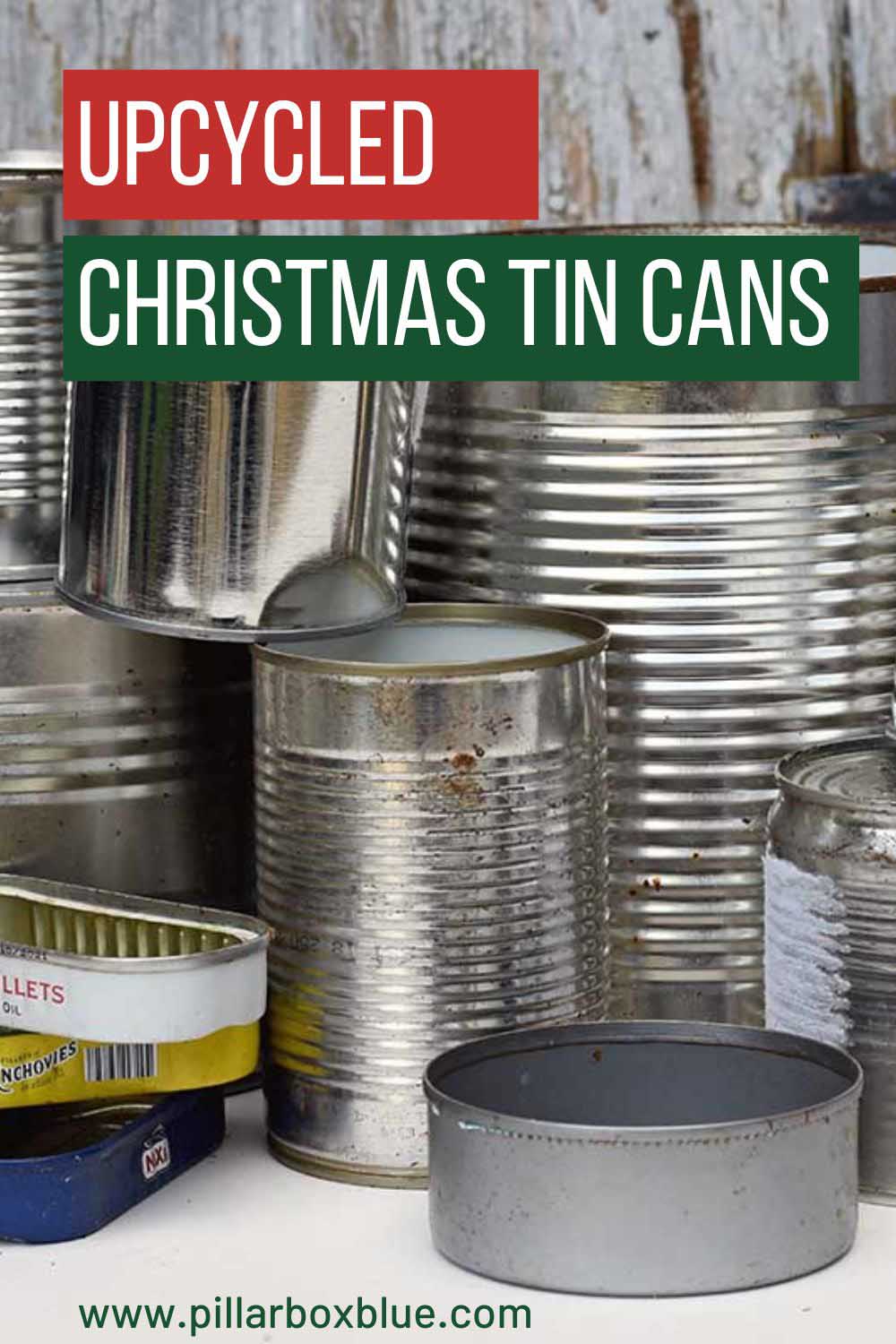 How To Prepare Tin Cans For Upcycling
Not only are tin cans sturdy to upcycle, but they come in various shapes and sizes, making them a versatile resource.
Here are a few things you can do to prepare your tin cans before upcycling them.
Wash the tin cans in hot soapy water to remove any traces of food and smells.
The labels should come away after soaking in hot water. But if they don't, and to get rid of any sticky residue, use WD40 or rubbing alcohol.
Smooth any sharp edges around the rims with a metal file.
How To Craft With Tin Cans For Christmas
There are many ways to decorate, manipulate and upcycle tin cans.
Paint them with chalk and acrylic paints
Decorate with spray paints
Decoupage with paper & fabrics
Punch holes into the cans.
Cut up and even crush cans for decoration.
Christmas Crafts WIth Upcycled Tin Cans
These are the best ideas for upcycling and repurposing tin cans for Christmas. From fun decorations and ornaments to hang on the tree to decorative centrepieces and lanterns, there will be something here you will want to try.
Other Tin Can Craft Ideas
Tin cans aren't just for Christmas! They are great fun to repurpose and upcycle all year round. Check out all these beautiful tin can planter ideas and Easter tin cans. Or even how to make a lovely decoupaged windchime for your spring garden.
Other upcycling resources to make Christmas decorations from include;
Pin for later!