Upcycle old jeans into a great Denim pocket organizer
Denim Pocket Organizer: I keep all the family's old jeans to upcycle into other things, such as a sunglasses case, magazine racks and quilts. I just love working with old denim, I love the different shades of indigo and the different styles.

One of my upcycled jeans projects that really shows off the varieties of denim styling is this denim pocket organiser I made for my sons room. To complement the rustic upcycled look of this organiser I used a wooden branch to hang it with.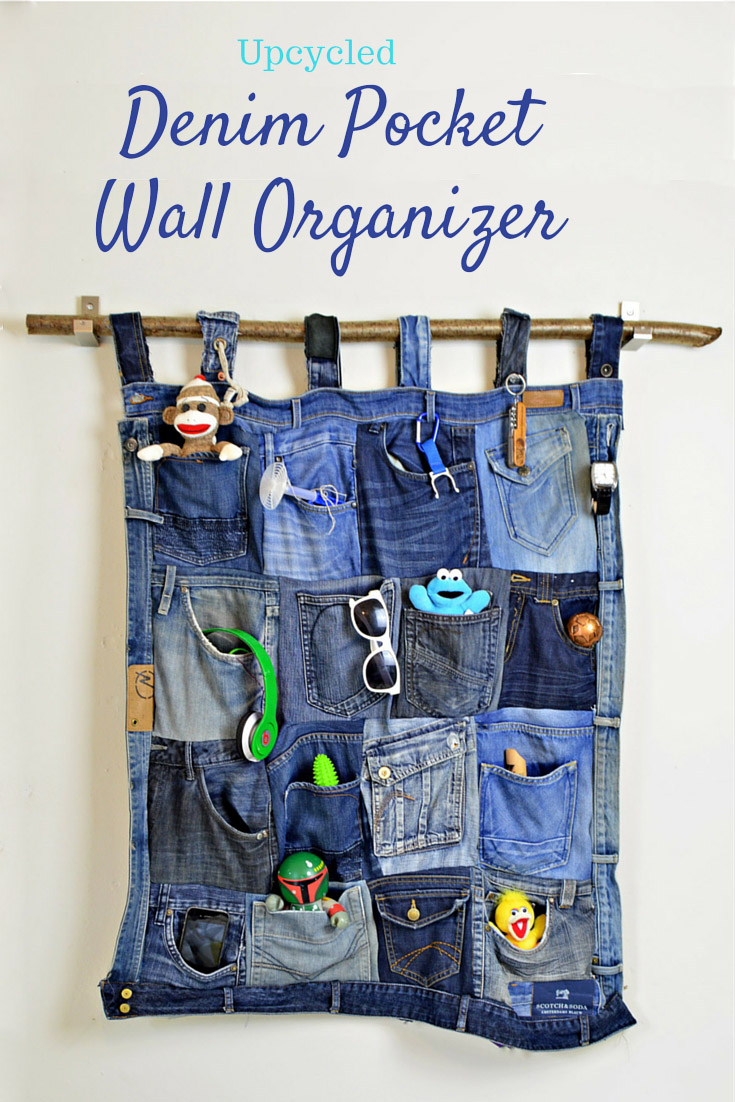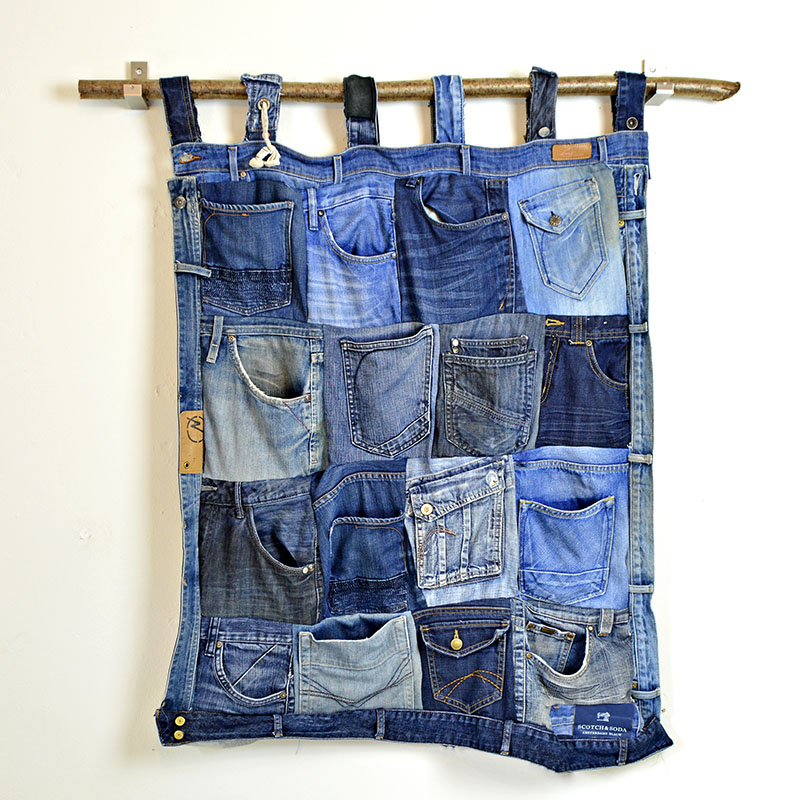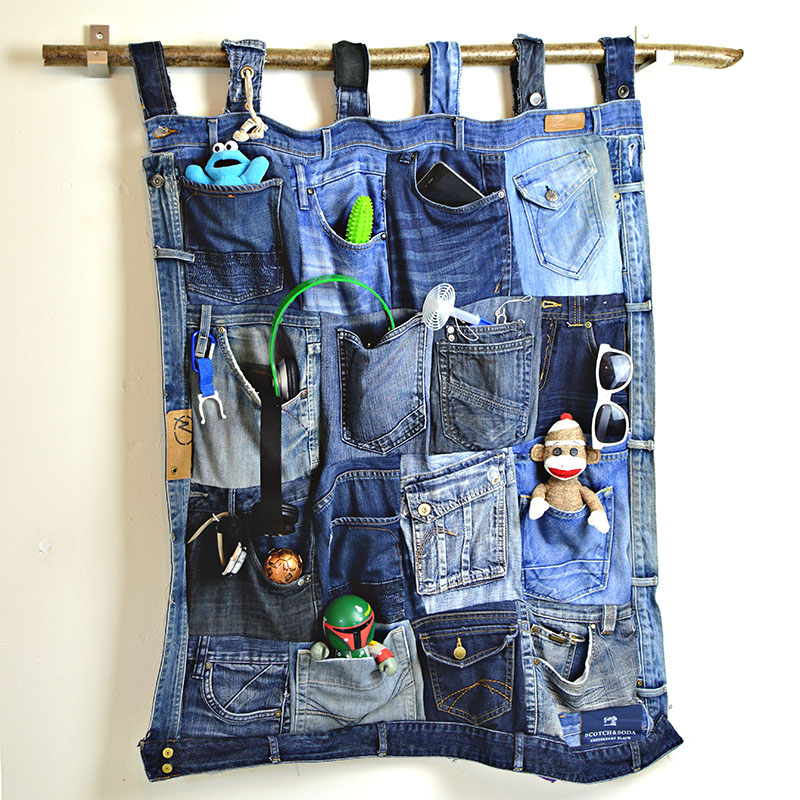 What you need to make a denim pocket organiser
Lots of old jeans
Sewing machine, with needle suitable for denim
Scissors
Pins
Thread
Wooden branch, or stick
How I made the pocket organiser
Cut out the pockets from your jeans, don't forget to allow for a seam edge of approx. 1cm. For this denim pocket organizer, I used 16 pockets, front, and back

Lay out your pockets in 4 rows of 4, rearrange until you are happy with the design. Jeans pockets come in various shapes and sizes, don't worry about your arrangement being a neat rectangle, you will be able to straighten up the edges later when you add a waistband border. Personally, I love the irregularities of the pockets.

Once you are happy with your design. Pin the pockets next to each other right sides together in each row leaving a seam of about 1cm. Then using a sewing machine with a needle suitable for heavy denim work sew these pockets together. You should now have 4 rows of sewn pockets.

Pin right sides together with the top row of pockets to the second row of pockets, and the third row of pockets to the bottom row. Sew these rows together again allowing for a seam edge. Make sure all your pockets are going to be the right way up before you begin sewing as this is an easy mistake to make.

Pin these 2 denim pieces right sides together and sew.

Cut 4 whole waistbands from your jeans. Don't cut right along the waistband edge you want to allow for a seam. I like to keep buttons and buttonholes and leather labels on the waistband as I feel these add interest to the pocket organizer.

Pin and sew these waist bands round the four edges of your organiser in such away that it evens up the edges. If you are struggling to straighten up your edges due to pocket irregularities you can always make small denim patches to even up your organiser, (these just add character to the project).

Fixing the denim pocket organiser to the wall..

To make the denim loops you will need to cut more waistband from your jeans. This time I cut the waistband right to the seam edge of each band. You will need six strips of close-cut waistband approximately 20 cm in length.

Fold these loops in half pin along the back of the top band of the organizer. One loop at each end of the organizer and the remainder four evenly spaced in between.

Sew these loops in place. Due to the multiple layers of denim, your sewing machine may struggle with sewing these loops in place. If this is the case then just sew them by hand, this shouldn't take long to do.

Cut your wooden branch so that it is at least 20cm longer than the top of your pocket organiser. Thread the branch through the hoops and hang. I used two hooks in the wall to rest by branch on.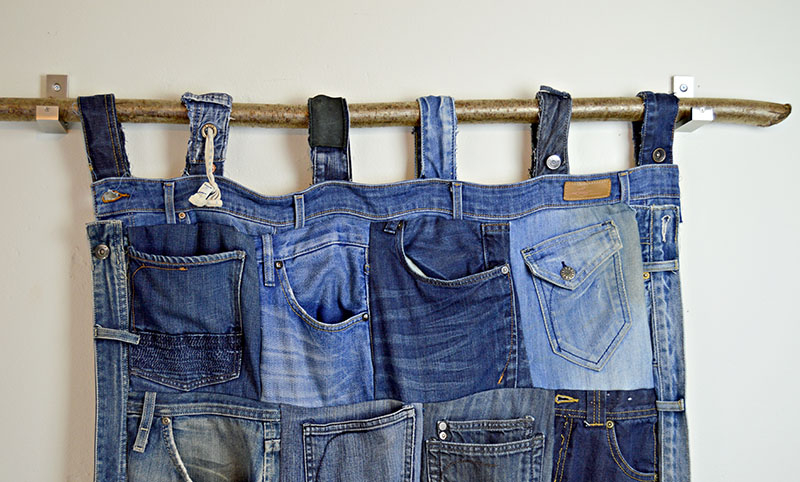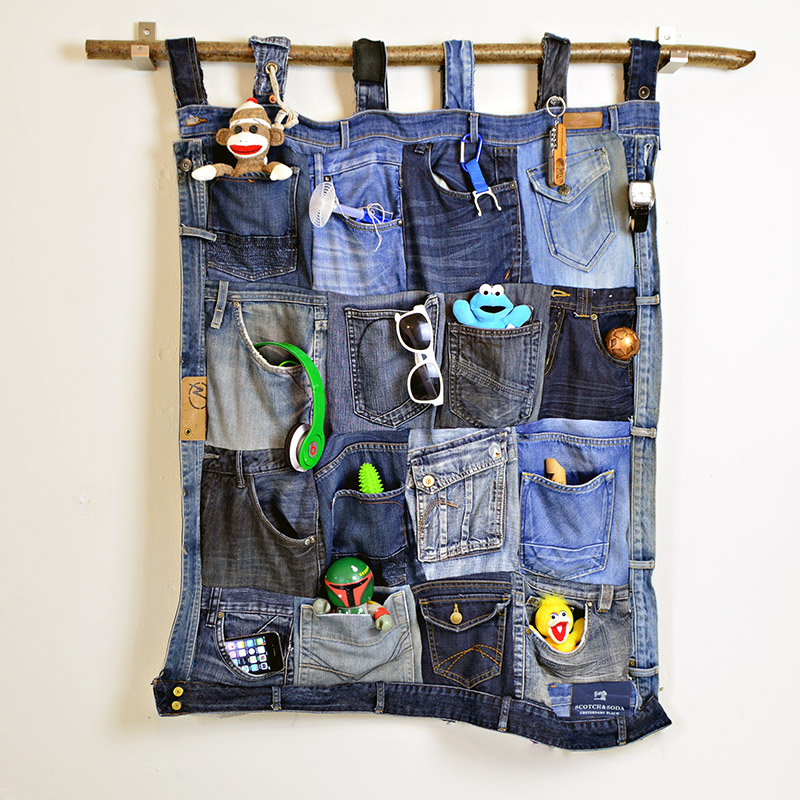 I just love the rugged look of this denim pocket organiser and the fact that it is made from the families old jeans. It is really useful my son loves using the pockets for all his little bits and pieces. I may stencil some letters or numbers on the pockets at a later date.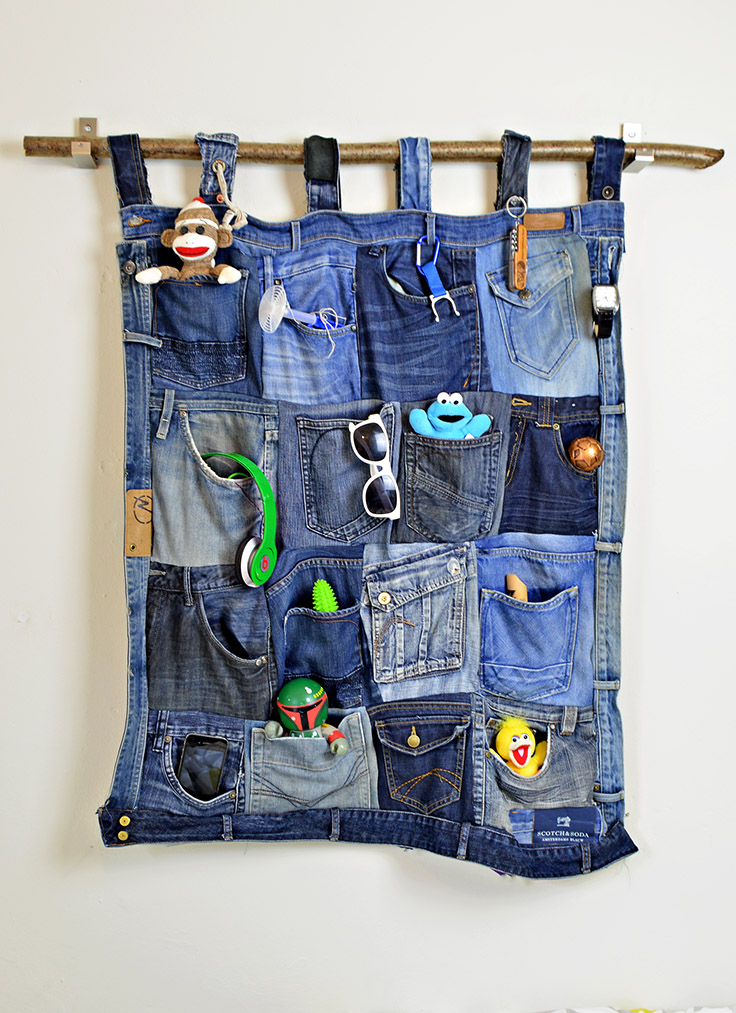 There are so many other ways you can repurpose jeans in your home decor. Don't forget to check out my denim page.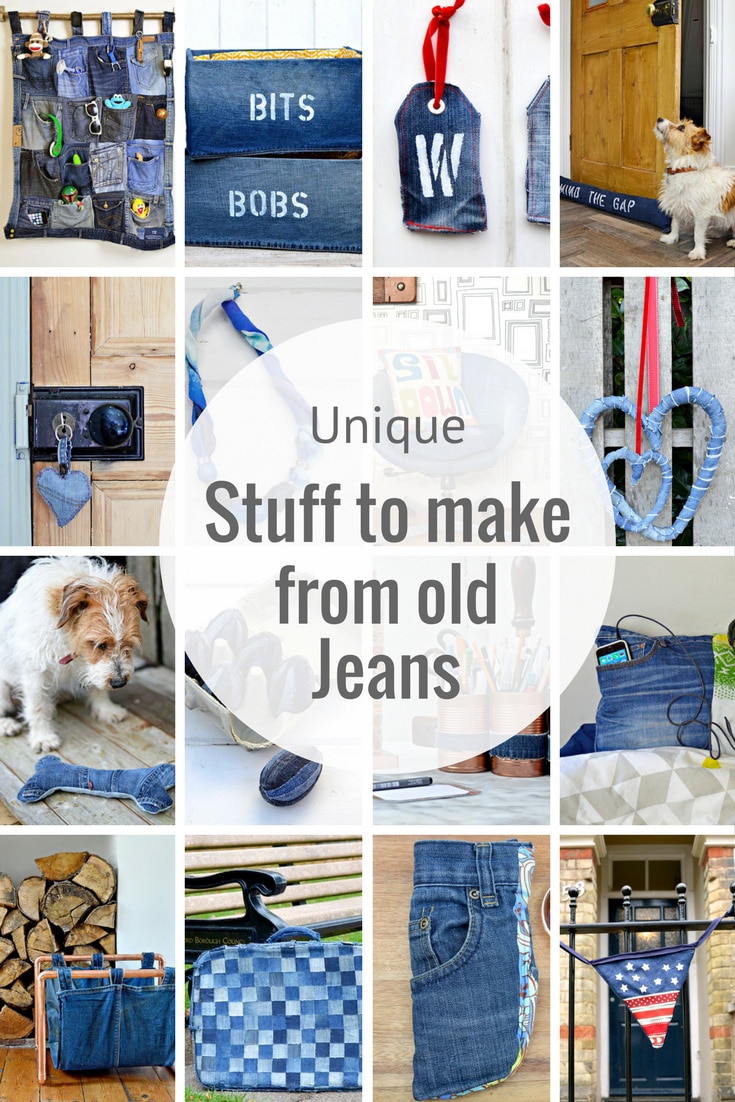 If you are looking for more wall organiser ideas visit allfreesewing.com.