My son needed a handy storage organizer for little things. He wanted somewhere close to hand to store his headphones, watches and other small personal items. I designed this handy denim pocket organizer to hang above his bed.
What better place than a pocket to store those personal things you want close at hand!
I keep all the family's old jeans to upcycle and repurpose. I just love working with old denim, I love the different shades of indigo and the different styles.
The denim pocket organizer is one upcycled jeans project which really shows off all the different colors and styles of jeans. The organizer also looks pretty cool on the wall. To complement the rustic upcycled look of this organizer I used a wooden branch to hang it from.
Also as I used the family's old jeans for this denim pocket organizer, my son actually recognized a few of the pockets from his old jeans.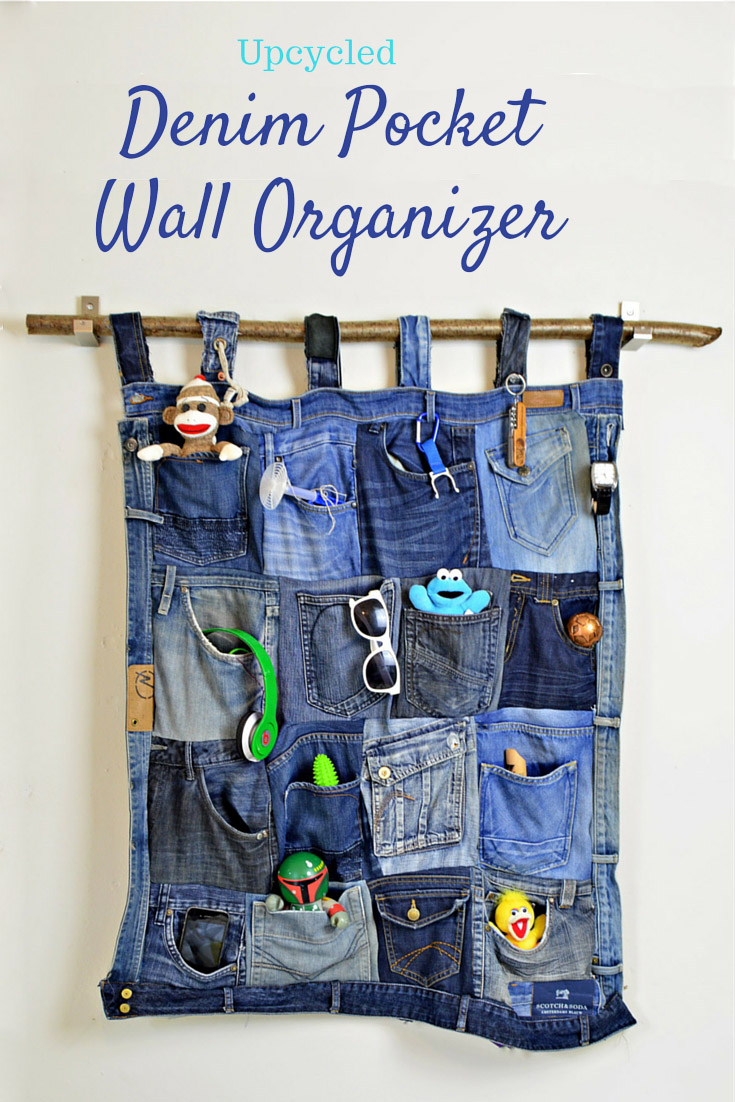 We are a participant in the Amazon Services LLC Associates Program, an affiliate advertising program designed to provide a means for us to earn fees by linking to Amazon.com and affiliated sites. As an Amazon Associate, I earn from qualifying purchases.
Upcycle old jeans into a great Denim pocket organizer
What You Need To Make a Jeans Pocket Organiser
Lots of old jeans
Sewing machine, with needle suitable for denim
Scissors
Pins
Thread
Wooden branch, or stick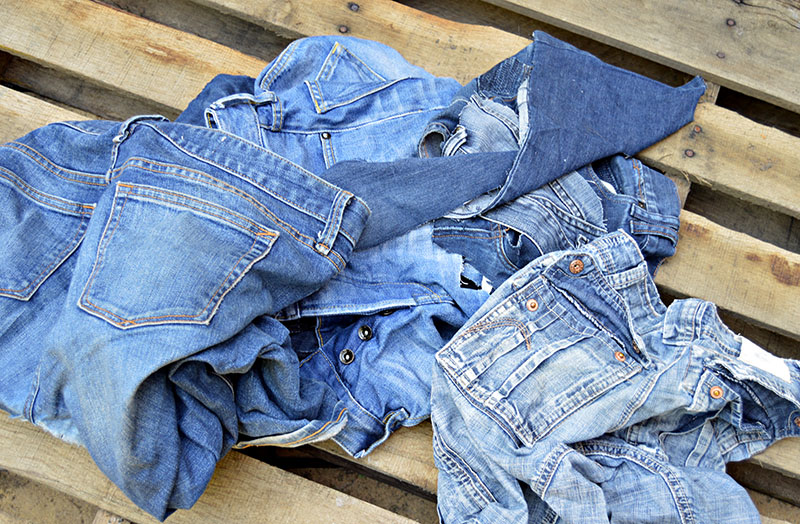 How To Made A Denim Pocket Organiser
1. First, cut out the pockets from your jeans, don't forget to allow for a seam edge of approx. 1cm. For this denim pocket organizer, I used 16 pockets, front, and back.
2. Layout your pockets in 4 rows of 4, rearrange until you are happy with the design. Jeans pockets come in various shapes and sizes, don't worry about your arrangement being a neat rectangle, you will be able to straighten up the edges later when you add a waistband border. Personally, I love the irregularities of the pockets.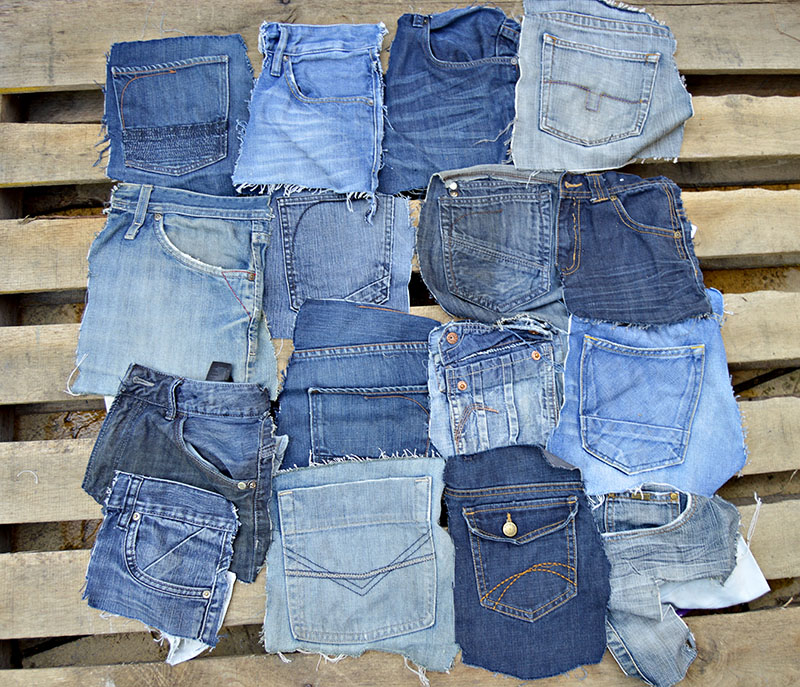 3. Once you are happy with your design, pin the pockets next to each other right sides together in each row leaving a seam of about 1cm. Then using a sewing machine with a needle suitable for heavy denim work sew these pockets together. You should now have 4 rows of sewn pockets.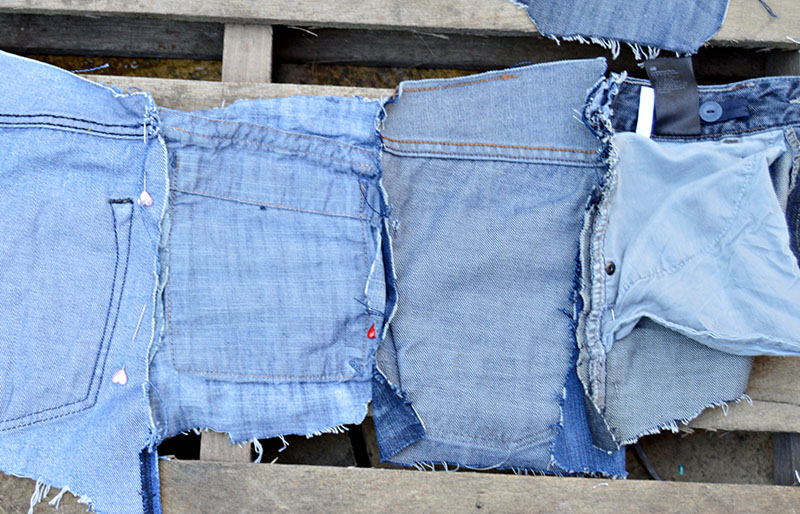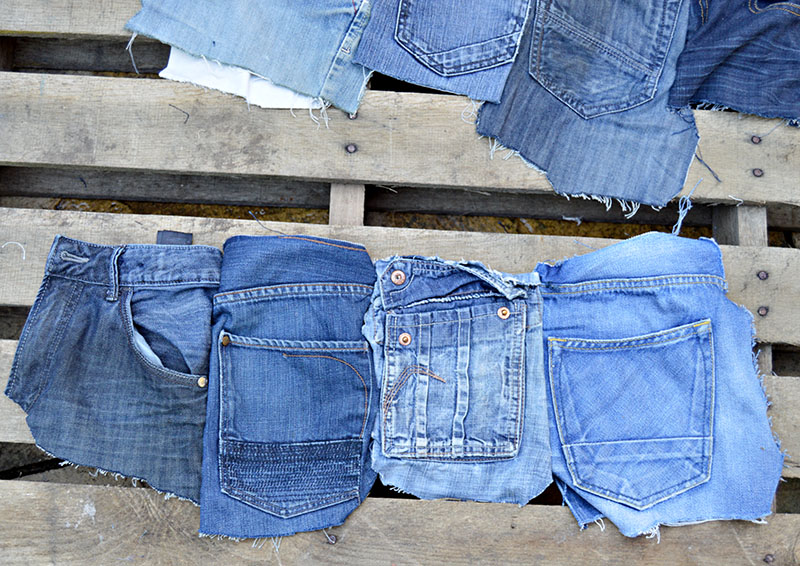 4. Next, pin right sides together with the top row of pockets to the second row of pockets, and the third row of pockets to the bottom row. Sew these rows together again allowing for a seam edge. Make sure all your pockets are going to be the right way up before you begin sewing as this is an easy mistake to make.
Then, pin these 2 denim pieces right sides together and sew.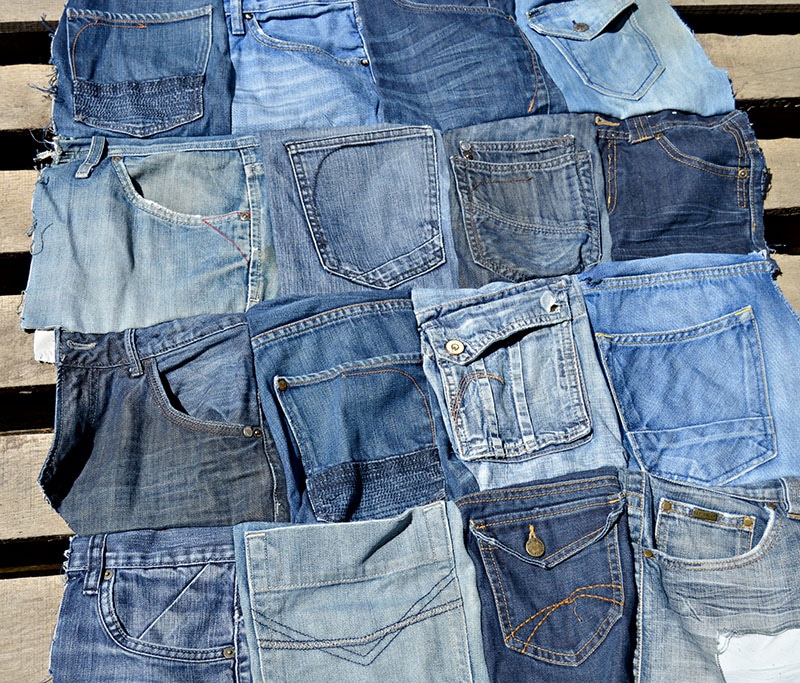 5. For the next part, cut 4 whole waistbands from your jeans. Don't cut right along the waistband edge you want to allow for a seam. I like to keep buttons and buttonholes and leather labels on the waistband as I feel these add interest to the pocket organizer.
Pin and sew these waistbands around the four edges of your organizer in such a way that it evens up the edges.
If you are struggling to straighten up your edges due to pocket irregularities you can always make small denim patches to even up your organizer, (these just add character to the project).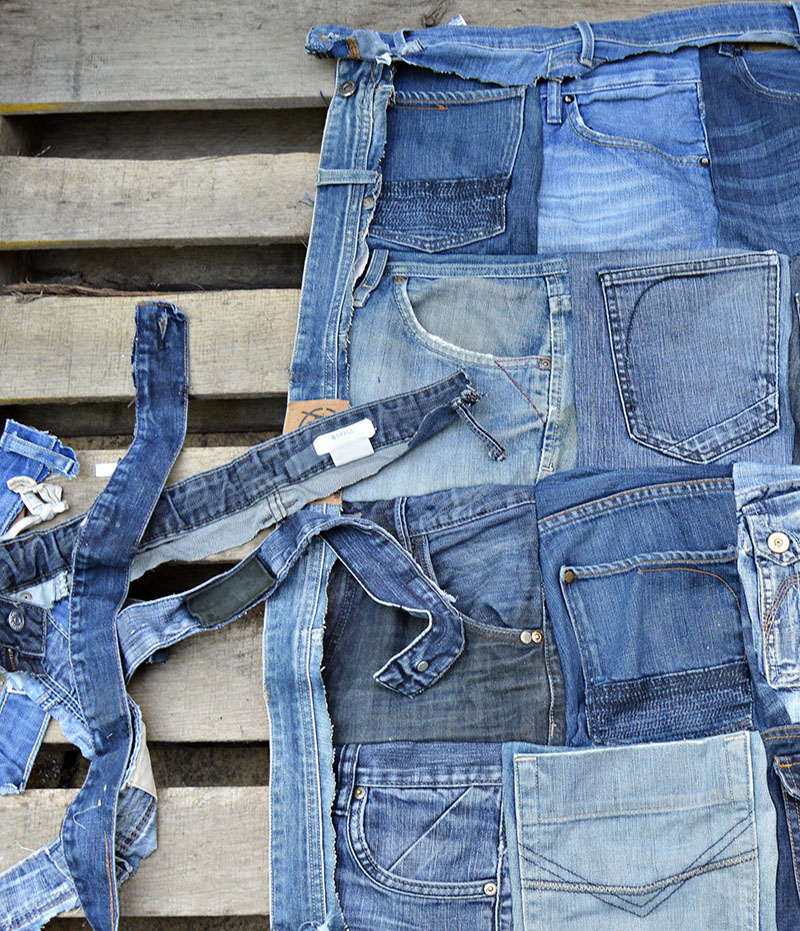 6. Next, to make the denim loops you will need to cut more waistbands from your jeans. This time I cut the waistband right to the seam edge of each band. You will need six strips of close-cut waistband approximately 20 cm in length.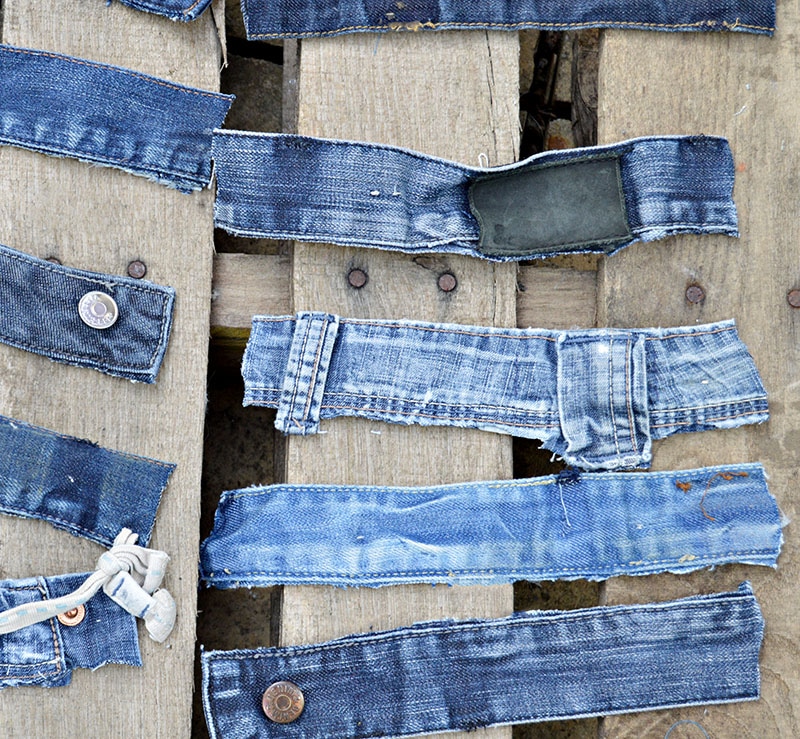 7. Fold these loops in half pin along the back of the top band of the organizer. One loop at each end of the organizer and the remainder four evenly spaced in between.
Sew these loops in place. Due to the multiple layers of denim, your sewing machine may struggle with sewing these loops in place. If this is the case then just sew them by hand, this shouldn't take long to do.

7. Finally, cut a wooden branch so that it is at least 20cm longer than the top of your pocket organizer. Thread the branch through the hoops and hang. I used two hooks in the wall to rest the branch on.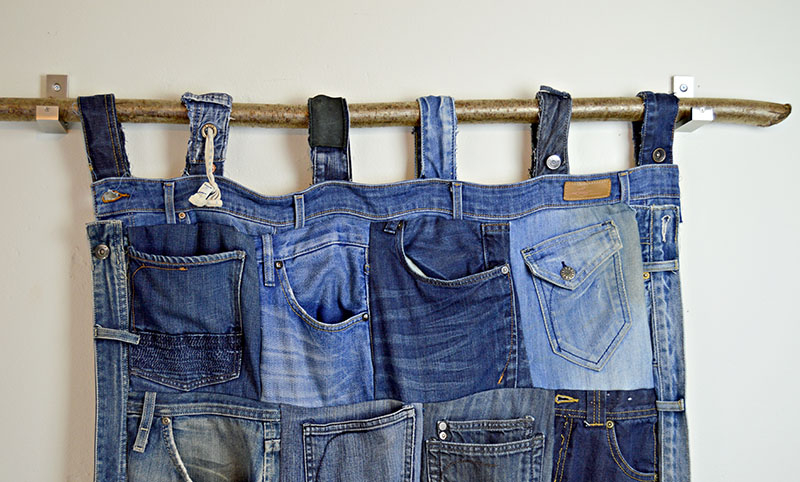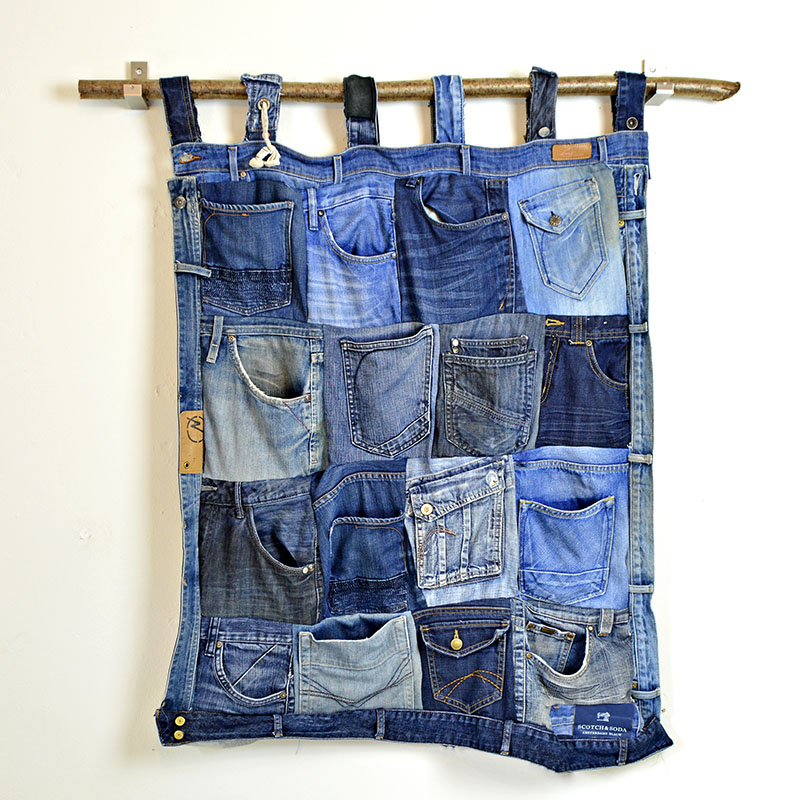 All that is left to do is to fill the pockets of the denim pocket organizer with all your favorite little things.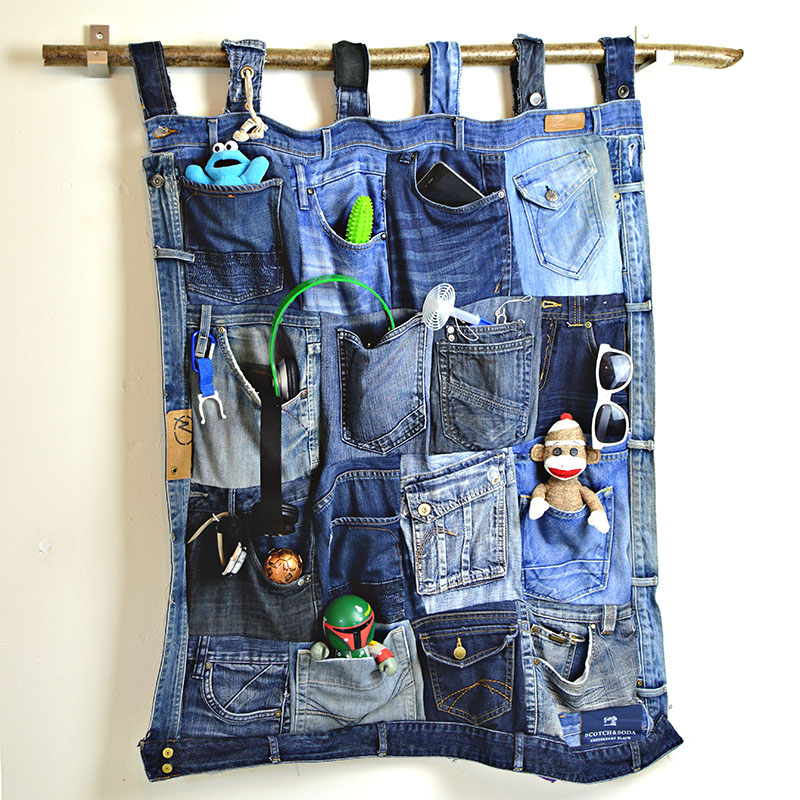 I just love the rugged look of this denim pocket organizer and the fact that it is made from the family's old jeans. It is really useful my son loves using the pockets for all his little bits and pieces.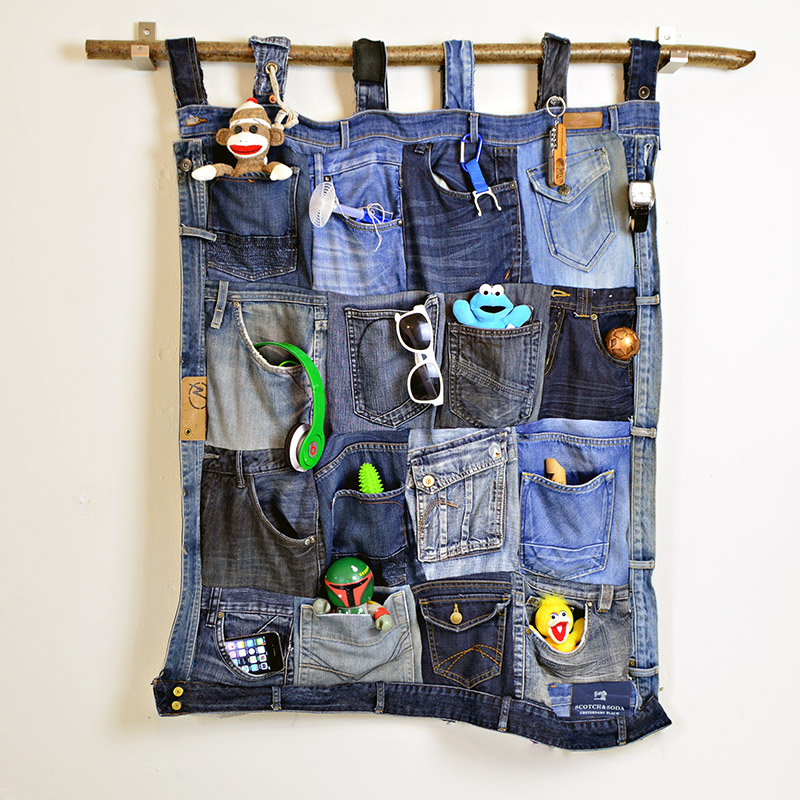 I loved this pocket organizer so much I made another one with 25 pockets and numbers stenciled on the pockets to use as a handmade advent calendar. The best thing about this version of a denim pocket organizer is that it is no-sew.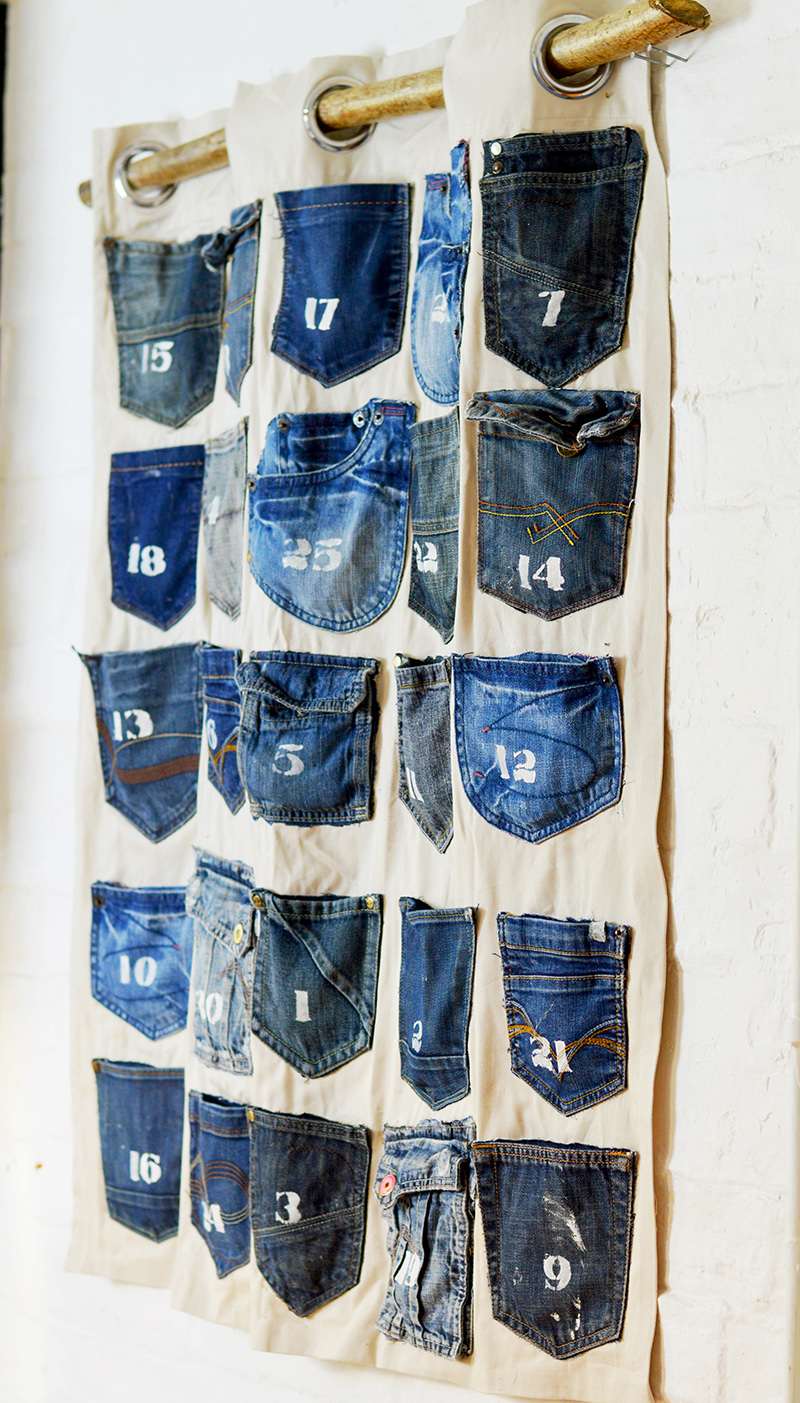 If you are looking for an even simpler way to use the pockets from your old jeans for storage then you should check out these cute embroidered hanging pocket storage I made for my craft room. Or make a cool iPhone denim pocket pillow for your teen.
Yield: Denim Pocket Organizer
Denim Pocket Wall Organiser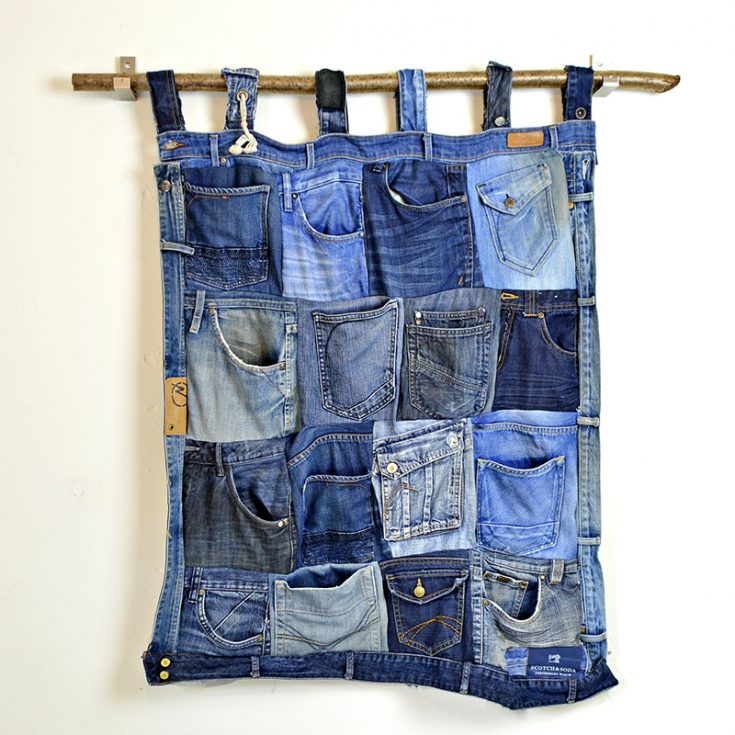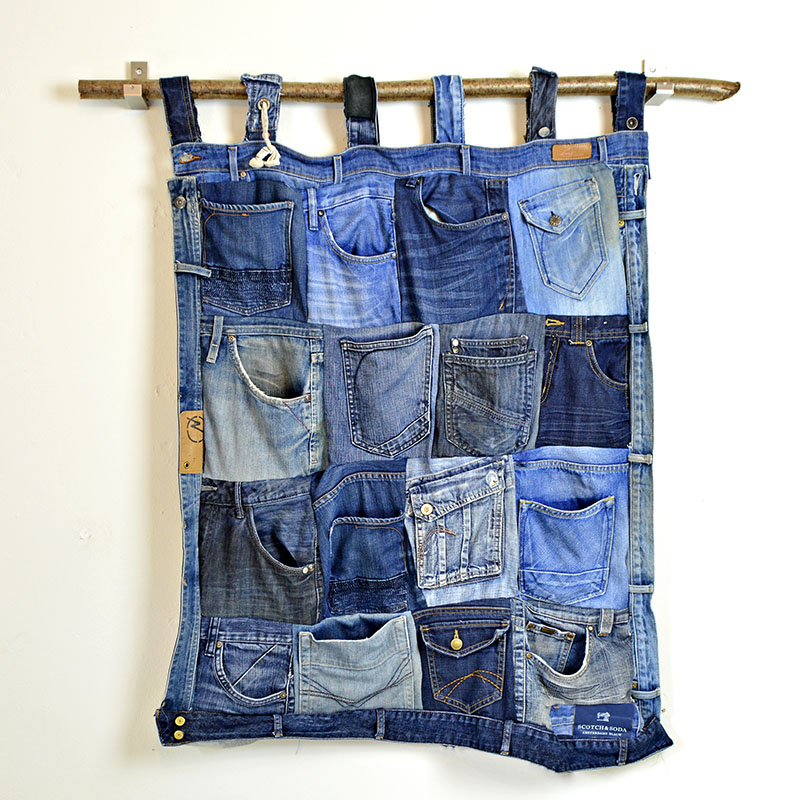 A handy pocket wall organiser for storage of small personal items!
Materials
Old jeans 4 to 5 pairs
Branch
Instructions
Cut out 16 pockets from the jeans, front and back pockets.
Arrange them into 4 rows of 4.
Sew the pockets in each row together
Sew the rows to each other
Edge the pocket organiser with denim waistbands
Make hanging loops from waistbands and sew to the top of the organiser
Hang the pocket organiser from a branch using the loops
Another great way to use denim pockets is to make these cute applique heart gift bags.
There are so many other ways you can repurpose jeans in your home decor. Don't forget to check out my denim page.
This jeans upcycled featured under the letter J in the A to Z of upcycling resources.
For more sewing tutorials visit allfreesewing.com