DIY Printed Map Picture Frame From A Pallet
When I return from special holidays I love to find fun ways to show off the photos. For our last trip, I made a unique map picture frame of our holiday destination.

Along with the Grandparents, Aunts, Uncles, and Cousins, I returned to my hometown of Hong Kong and finally was able to show it off to my kids. They had heard so many stories about the place over the years it was so exciting for them to experience the amazing city for themselves.

Sharing it with all the family made it even more special.

Having been born in Hong Kong and my parents living there for the first 30years of my life it will always hold a very special place in my heart. So I wanted a special memento of the magical city on my wall.

When I found an old map of Hong Kong I decided to print it onto pallet wood and make a special map picture frame from it.

I love that I can easily change the pictures on the frame and rotate them regularly. When the kids or I walk pass the map picture frame in the hallway, often we will stop and look at the photos and the map on the frame and reminisce about that fantastic trip.

I wanted to keep the character of the old pallet wood that is why I decided to print onto the wood rather than decoupage. It is very easy to print pictures onto wood. I used bulldog clips to make it really easy to change the photos.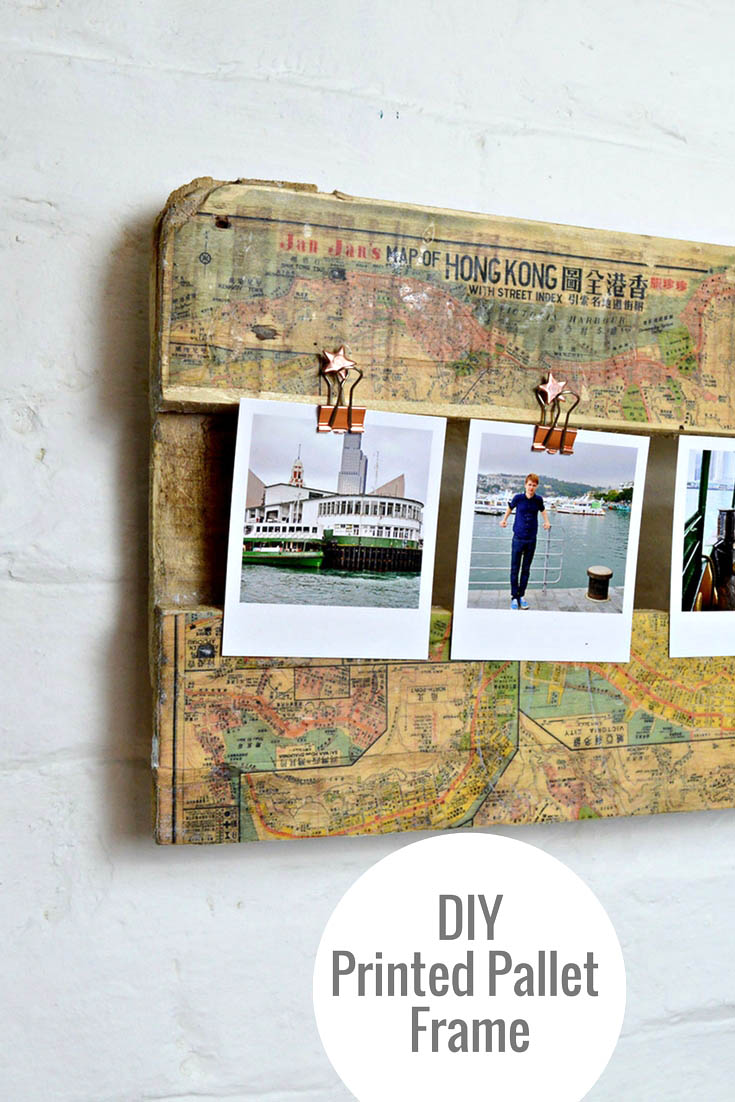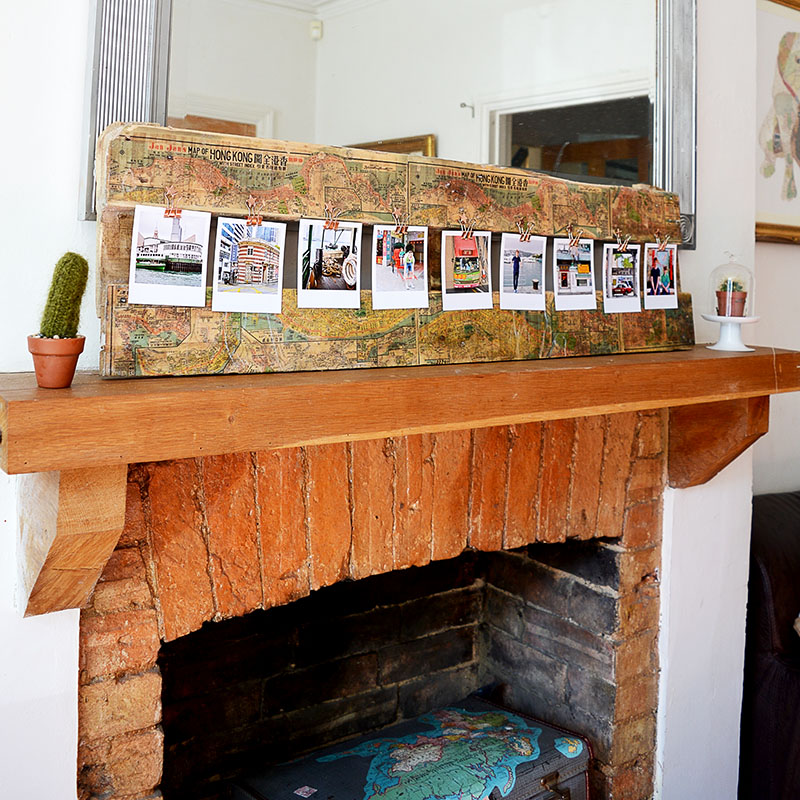 This post contains Amazon affiliate links for your convenience. Click here to see my disclosure policy.


What I used Make a Printed Map Picture Frame
Pallet wood
Old Map – Your map will need to be printed onto paper in a mirror image by a laser printer.

If you don't have a laser printer your local print shop should be able to do this for you. They can photocopy an existing map for you or you could download a free map from sites like Remodalaholic.






Sponge
Push pins -I got my star rose gold push pins from Paperchase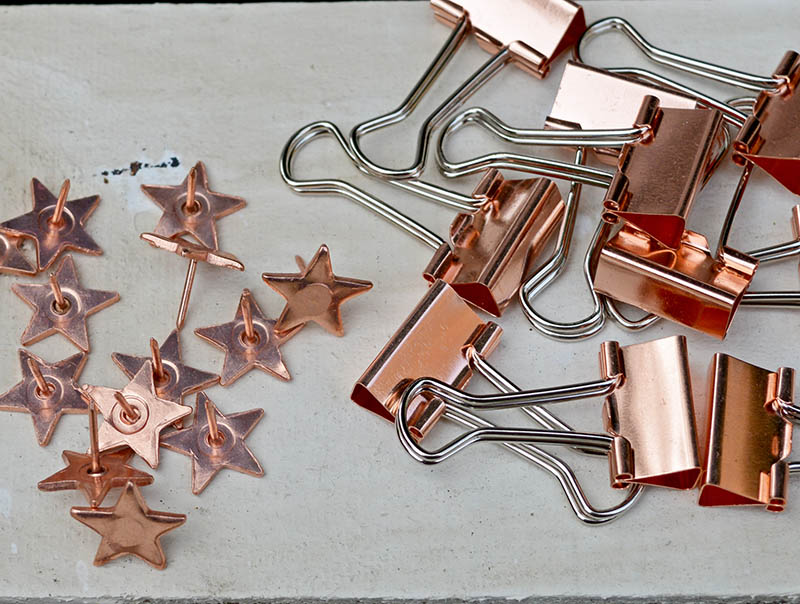 Your holiday snaps – I like to print instagram style photos for a retro look.


How To Make A Printed pallet Map picture frame.
The first thing is to saw off the top two boards off a pallet in one piece for your frame.






Next, to prepare the frame for printing sand it smooth.






Cut your printed maps to fit the frame. Remember that they should be printed as a mirror image on a laser printer. Then cover the frame and front of the maps in mod podge. Then stick the printed maps face down onto the pallet wood.



Carry on until the whole frame is covered. Then leave the pallet until the glue has dried thoroughly, preferably overnight.




The next bit is where the magic happens. Using a sponge wet the back of the map paper thoroughly. Then rub away the paper.




As you continue to rub the paper away you will see that the ink from the map has printed onto the pallet wood and doesn't rub away.

You will have to continually wet the pallet wood and rub away all the paper residue this make take a little bit of elbow grease but it is well worth it.


Attaching the photos to the map picutre frame I love to change photos around regularly on my frames, so I made it as easy as possible to do this. For this map picture frame I simple used some stylish copper push pins and bulldog clips to attach my photos.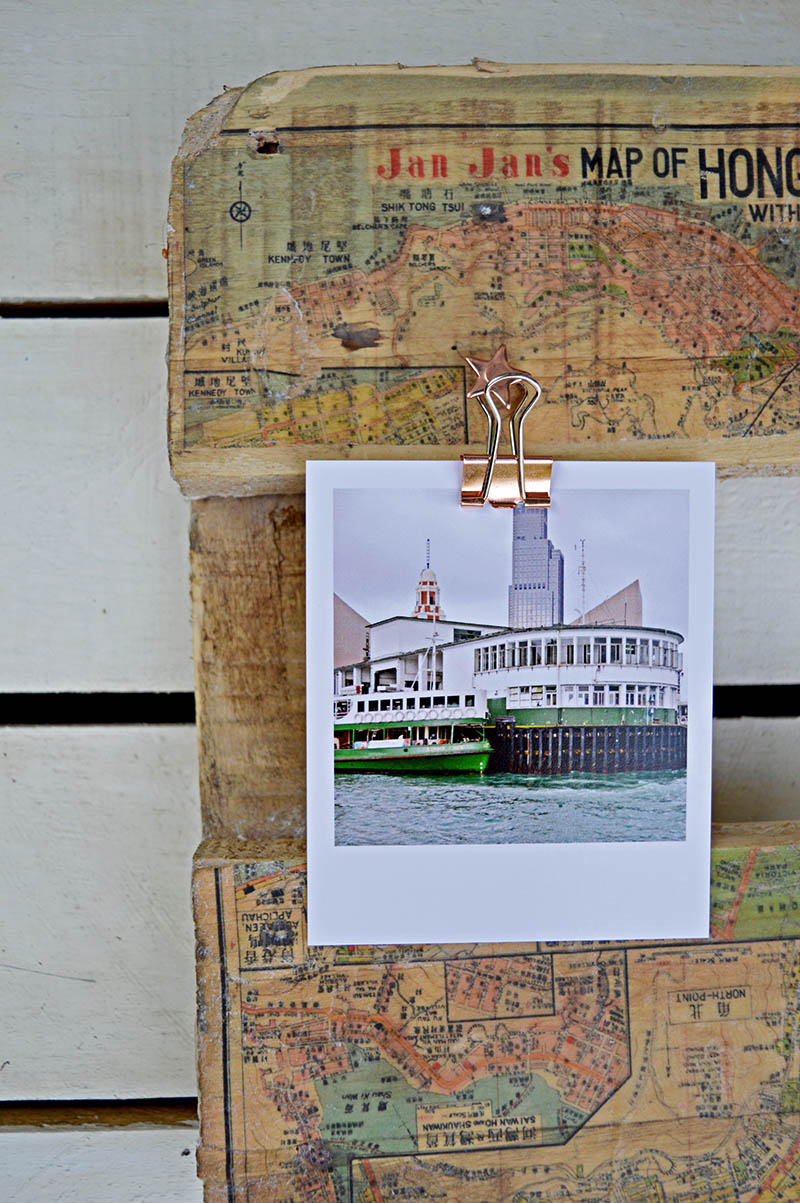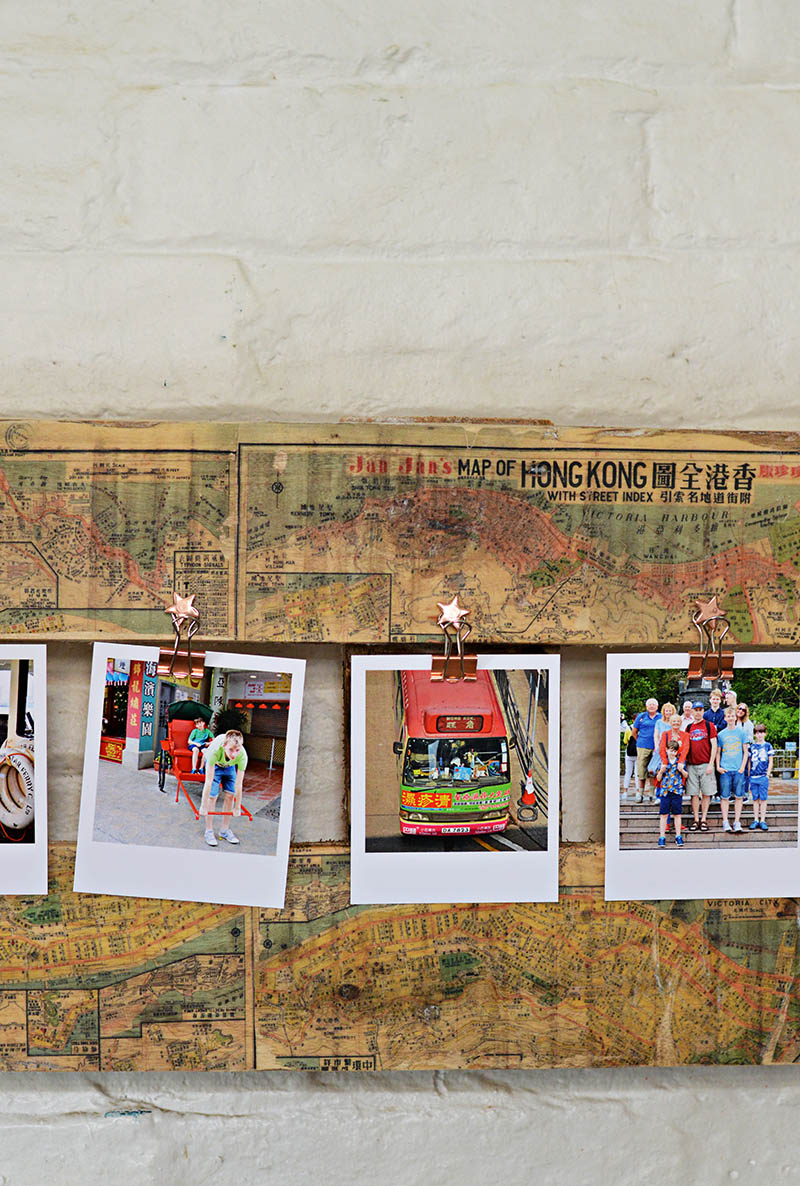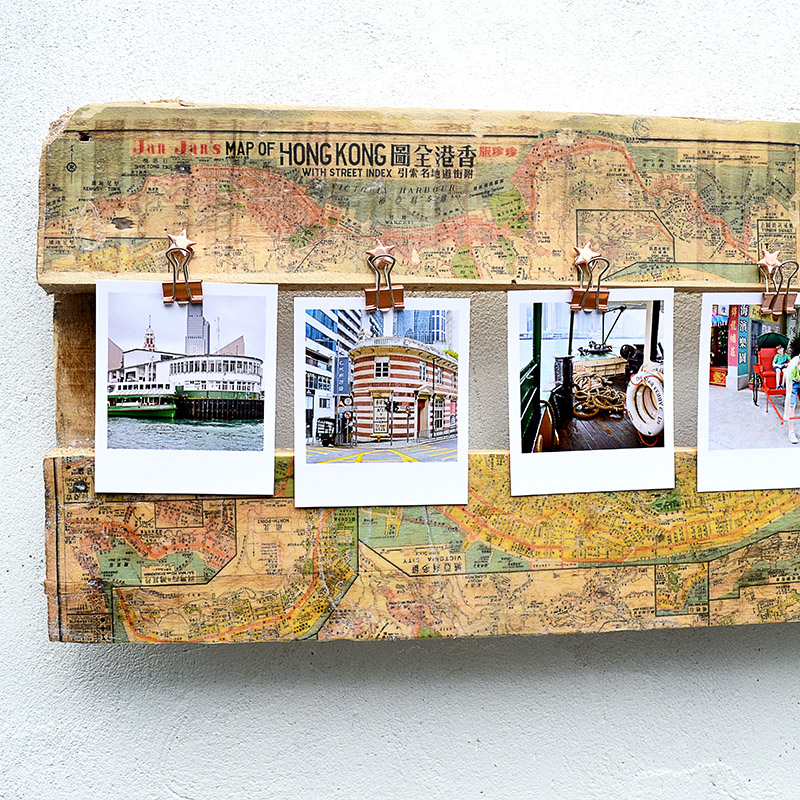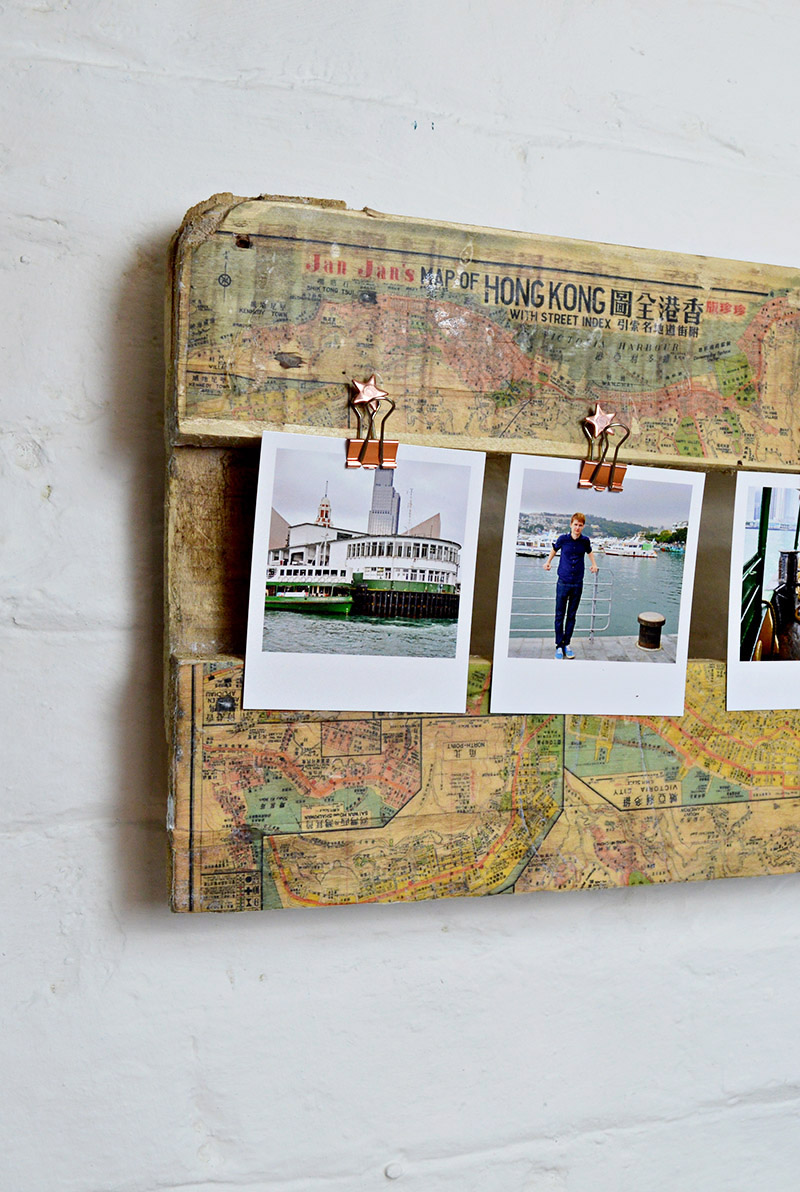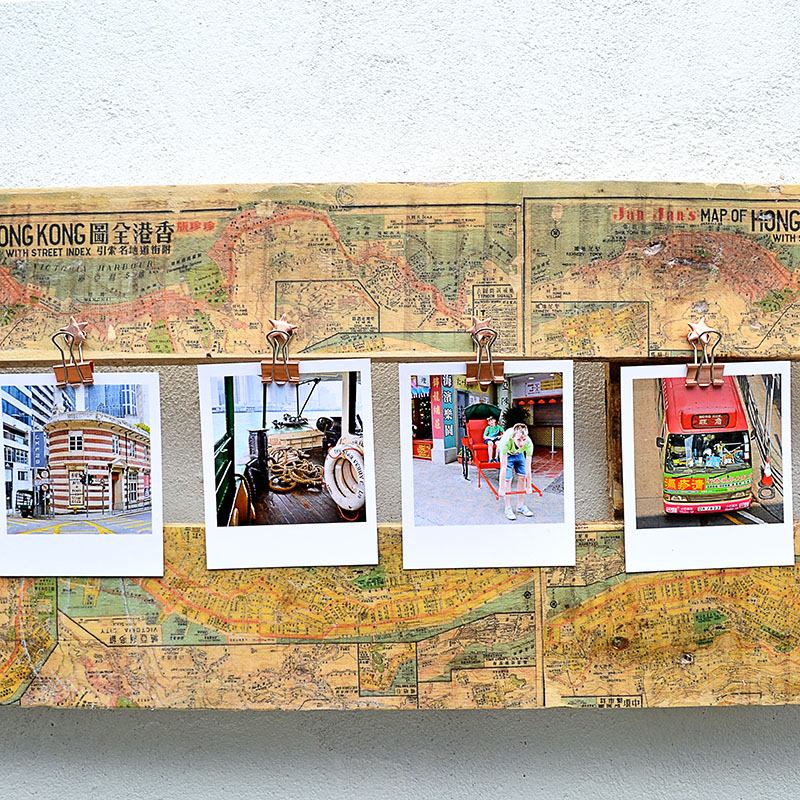 If you liked this then you will probably like the DIY chalkboard frame I also made for showing off my photos.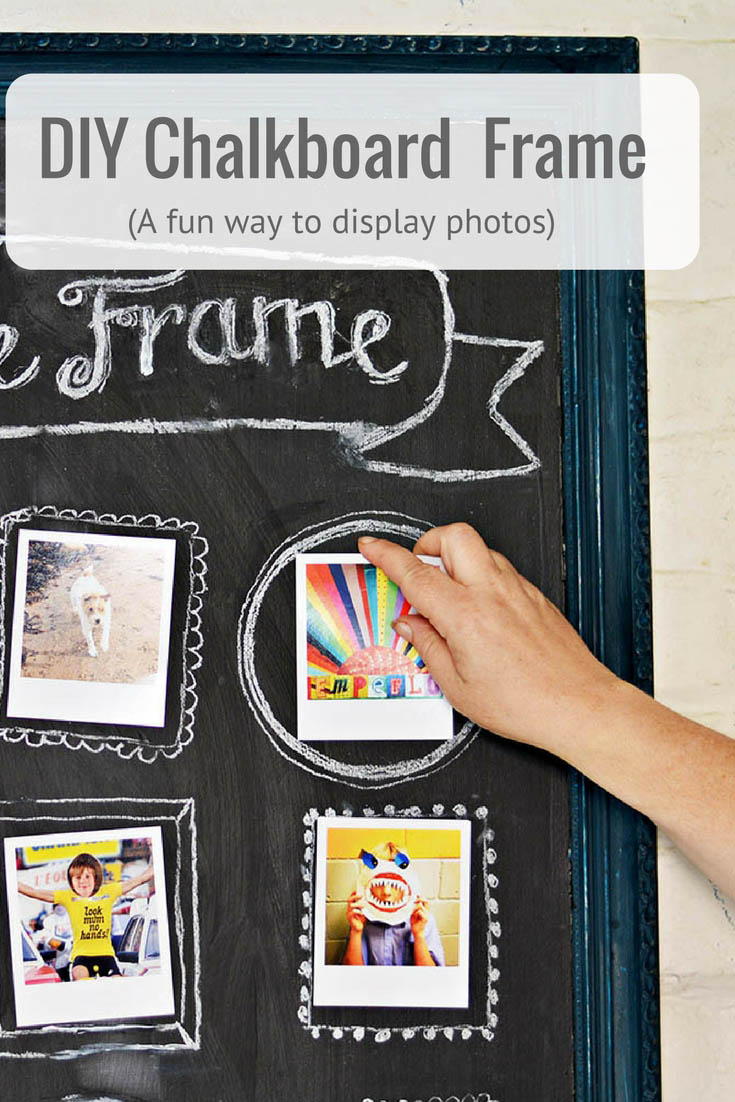 If you want some free vintage maps to print of and use for your own DIY's I have some here you are welcome to use.