Inside: A tutorial for DIY craft beer candles and another 30 cool candle container ideas.
I was pleasantly surprised when I visited my eldest son's new flat. There was no "floordrobe" in the bedroom, and a pleasant vanilla smell had replaced the Eau de smelly sports gear. For a mad second, I thought that he had turned into a neat freak and taken up baking too!
Then I spotted the scented candle. It was a gift from a girl, which also explained the tidy flat. He liked the candle and said he'd like some more but with a masculine smell, whatever that is! Then I remembered all the aftershave he wears contained Bergamot.
For Christmas this year, I thought I'd make homemade candles with a scent specially chosen for him. There are many different candle container ideas, from vintage tins, crockery, jars and wooden bowls. You can even reuse old candle jars.
But as these DIY scented candles were a gift for my son, I made them in his favourite craft beer cans. I know he loves the funky designs on these aluminium cans.
First, I'll show you how easy it is to make homemade scented candles in the container of your choice using these beer/soda cans as an example. And then, you will find many more candle container ideas and the best tips on using scented candles.
I will also show you an unbelievable and nifty way to remove the top of cans without a tin opener or knife, and it leaves no sharp edges!
We're a participant in the Amazon Services LLC Associates Program, an affiliate advertising program designed to provide a means for us to earn fees by linking to Amazon.com and affiliated sites. As an Amazon Associate, I earn from qualifying purchases.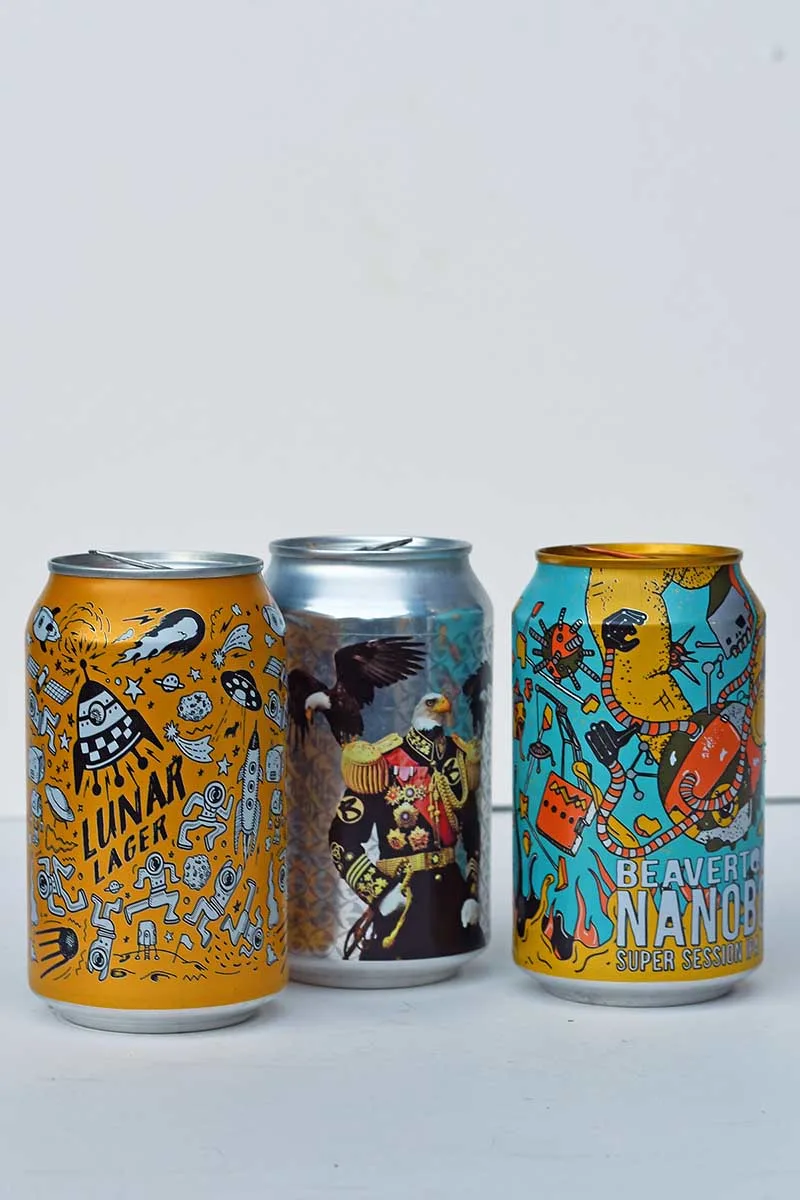 How To Make Beer Can Candles
What you need
Your favourite craft beer cans or other soda cans
A small pair of pliers or similar
Wax beads – Soy or Parafin wax works well (there is an explanation of different candle wax types here). Another option is to remelt the dregs of old candles and use that.
Wooden wicks are suitable for all types of wax and are easier to use than string wicks.
The essential oil in the fragrance of your choice. I used bergamot, my son's favourite. There is an excellent guide to candle wax fragrances here.
Glass pyrex jug at least 500ml in size and a saucepan large enough for the jug to fit in.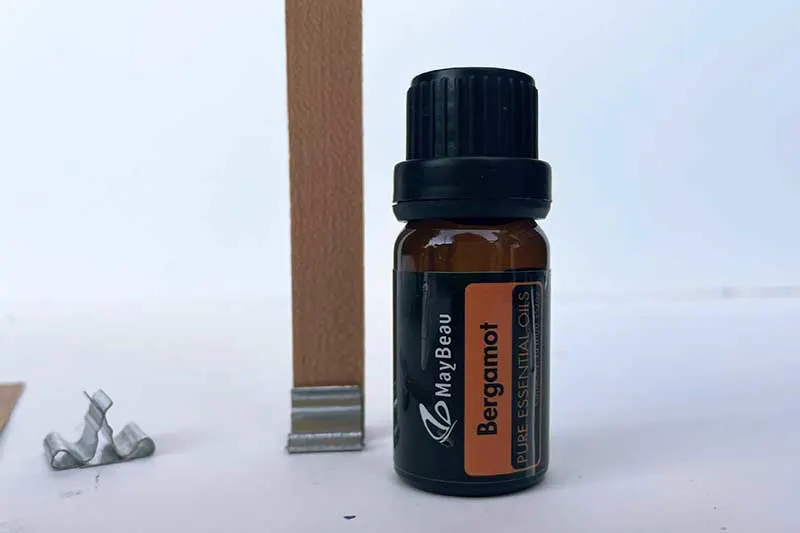 The Unbelievable Way To Remove Aluminum Can Lids
I first saw this method for removing the lid of cans on a survival programme. The presenter managed to open a tin of tuna perfectly without a tin opener or knife; he just used rough hard ground!
I decided to tweak this technique for tin cans and couldn't believe how easy and effective it was. Why not just use a tin opener? It's a bit hit-and-miss opening aluminium cans with standard tin openers; they often damage the rim of the can and leave sharp edges.
Whereas this sandpaper method is foolproof. Please don't ask me about the science behind it! I don't know why this method works so well, but it just does!
Step 1: Wet your sandpaper with a bit of water. Then place the beer can top down onto the sandpaper.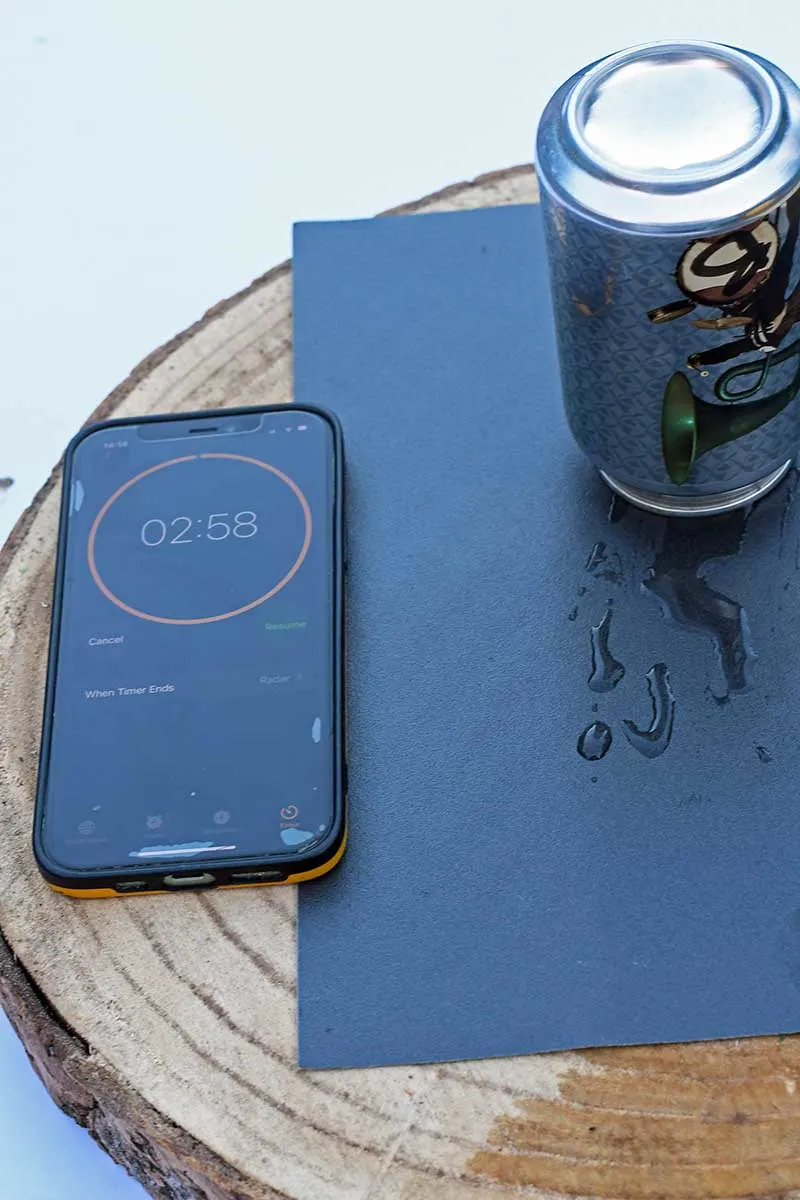 Step 2: Set the countdown timer on your phone for three minutes. Then grab the can firmly enough to hold but be careful not to squash it; rub the rim on the sandpaper in circles for three minutes.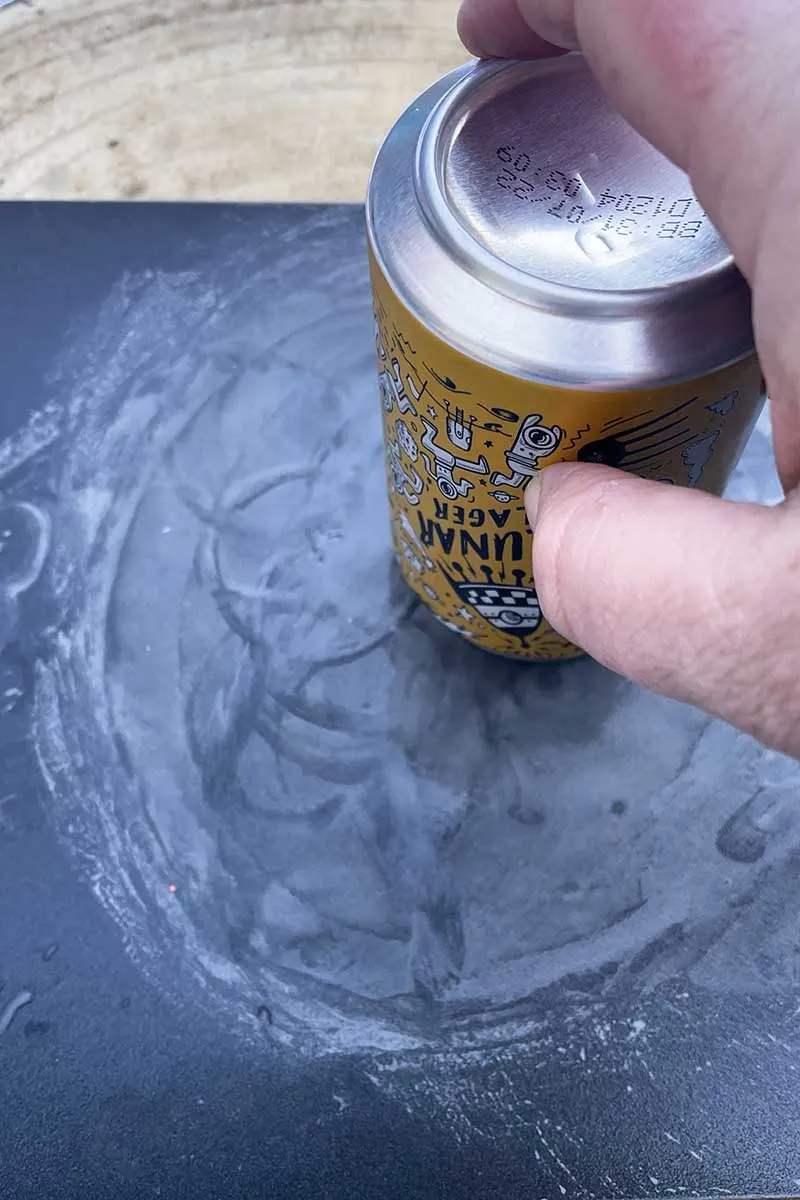 Step 3: After three minutes, turn the can back upright and then, using a pair of pliers, pull the lid off. The top will come away easily, and if you look carefully, you can see that the vibration has somehow dislodged the glue. It will still be smooth if you rub your fingers around the rim.
Wash out your craft beer cans, which will then be ready to turn into funky candles.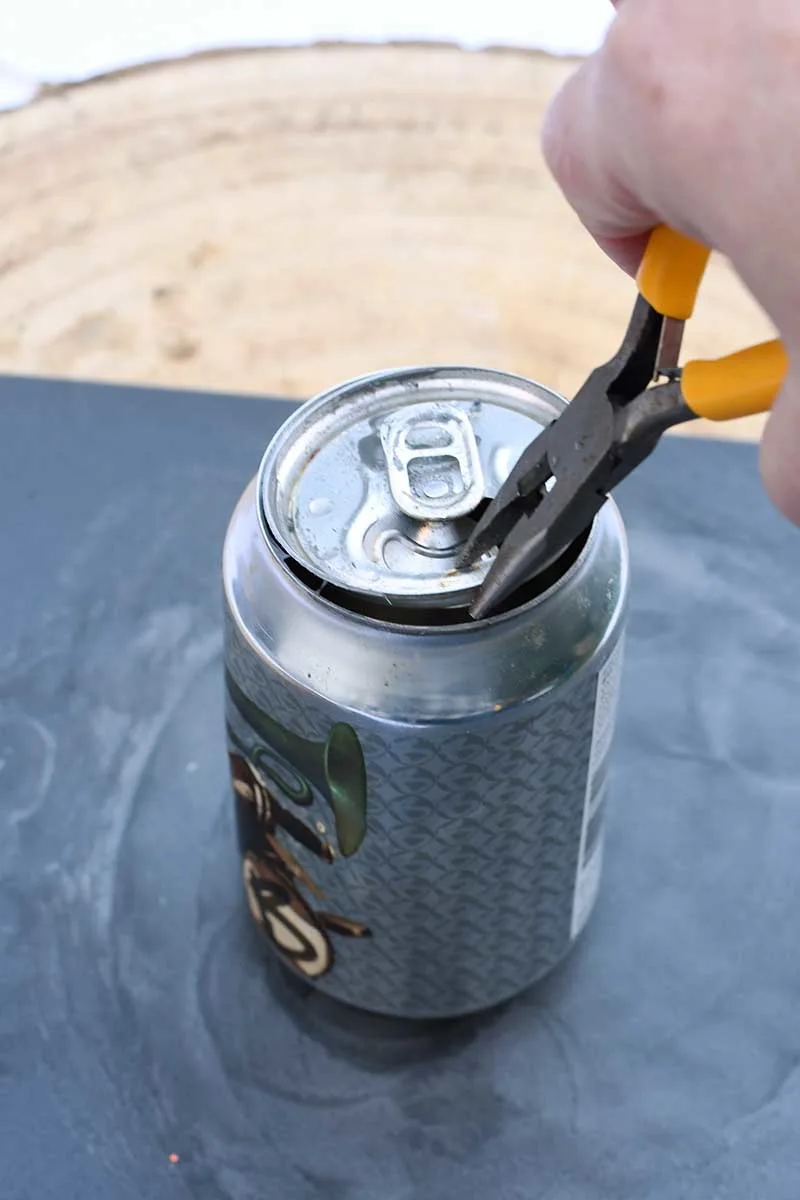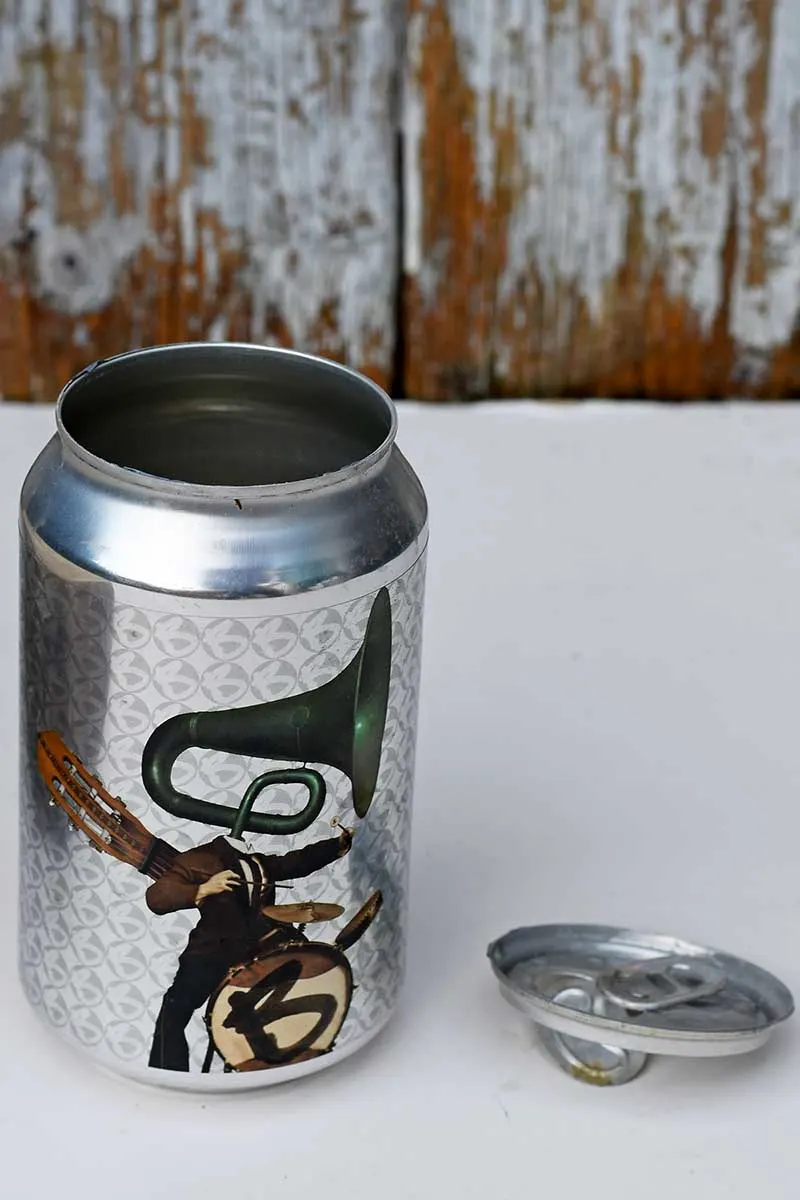 Melting The Wax For the Candle Container
For safety reasons, you must melt the wax beads in a "Bain Marie" double boiler. Just like how you would melt chocolate on the stove. If you have a chocolate melter, you can use this instead.
Step 4: Place the wax beads into the pyrex jug. The volume measurement marks on the pitcher's side will help you determine how much wax you need.
Then place the glass jug into a saucepan of simmering water. Stir the wax beads until they melt entirely.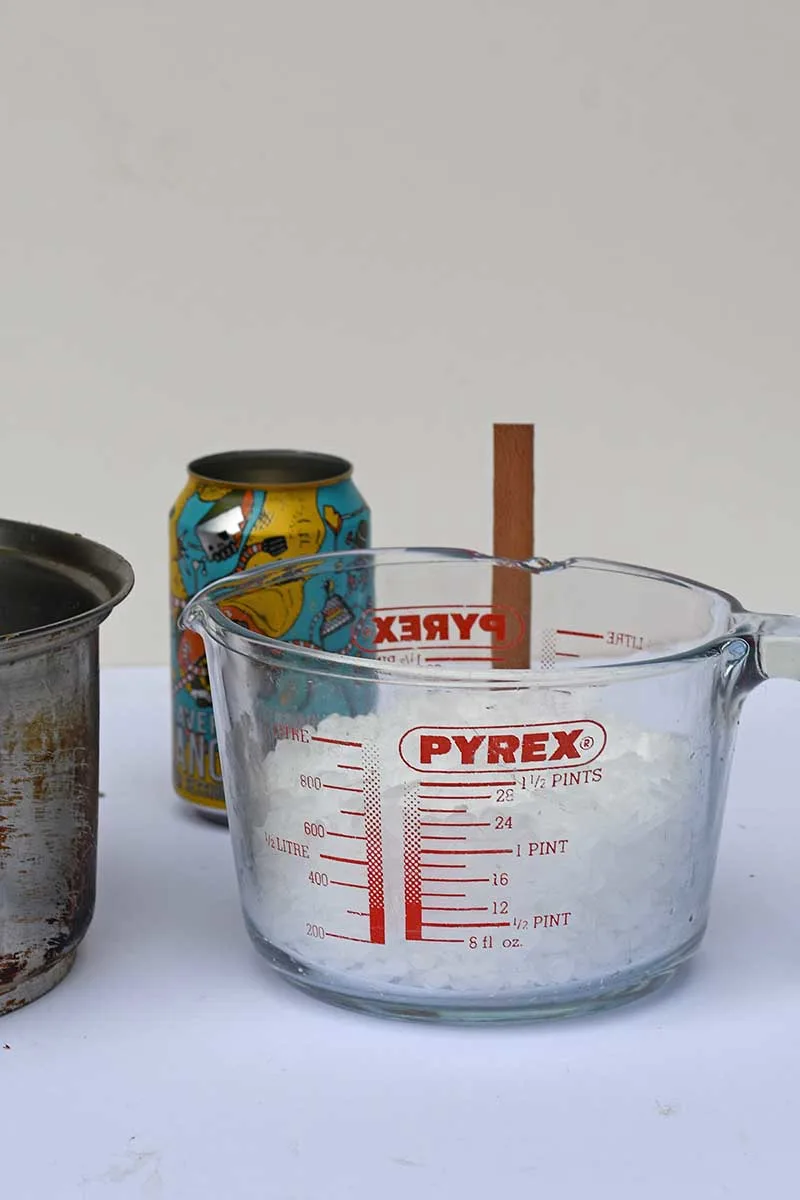 Step 5: Once the wax has melted, check the volume in the jug matches the volume in your container. Add more wax beads to the pitcher if needed.
Then remove the jug from the heat and let it cool for a minute before adding a few drops of the essential oil you've chosen. You can also colour the wax at this point if you want to with candle dye.
Step 6: Place the wooden wick in its metal stand into the centre of the beer can. The base of the beer can will be bevelled, so to keep the wick upright, add a bit of super glue to the floor or keep it between two chopsticks balanced on the rim.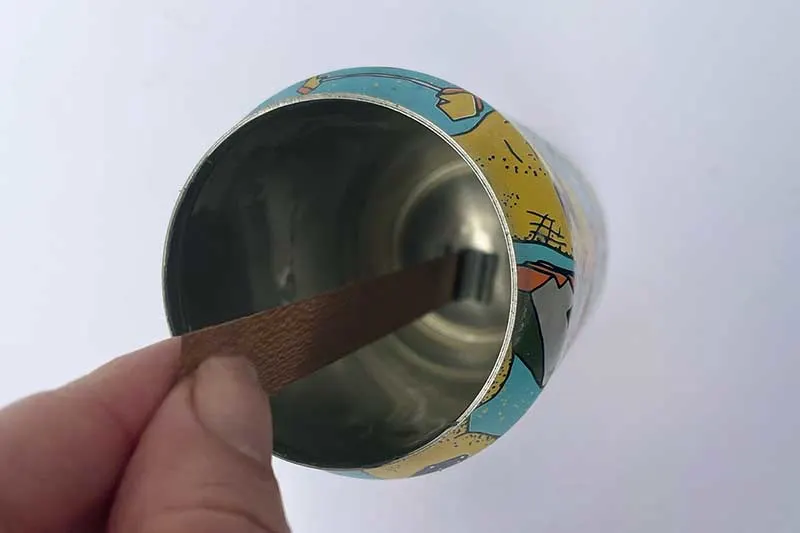 Step 7: Pour the molten wax into the beer can, and make sure you fill it up to the rim. The wax will shrink slightly as it cools and hardens. You may want to top it up later if you wish for the candle wax to reach the top rim of the beer can.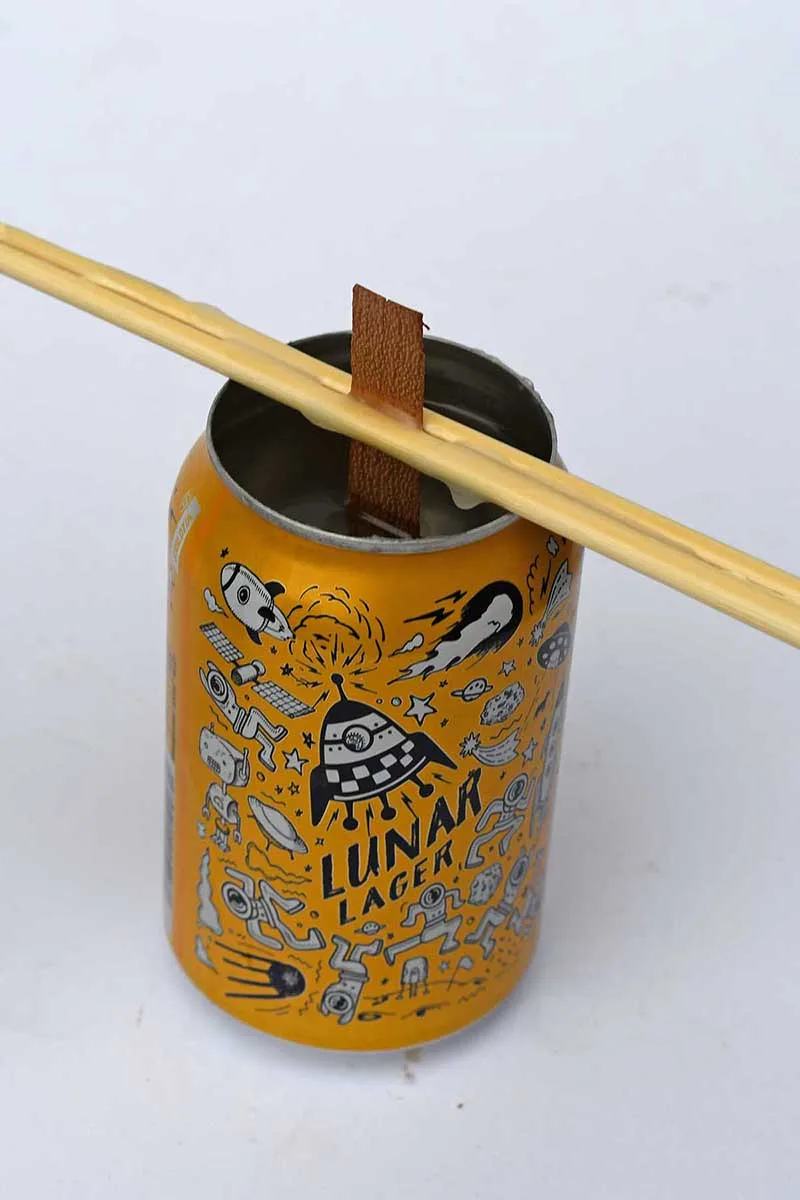 Step 8: Leave the candles a good few hours, preferably overnight, to ensure the wax has cooled and hardened fully. Then trim the wooden wick with scissors.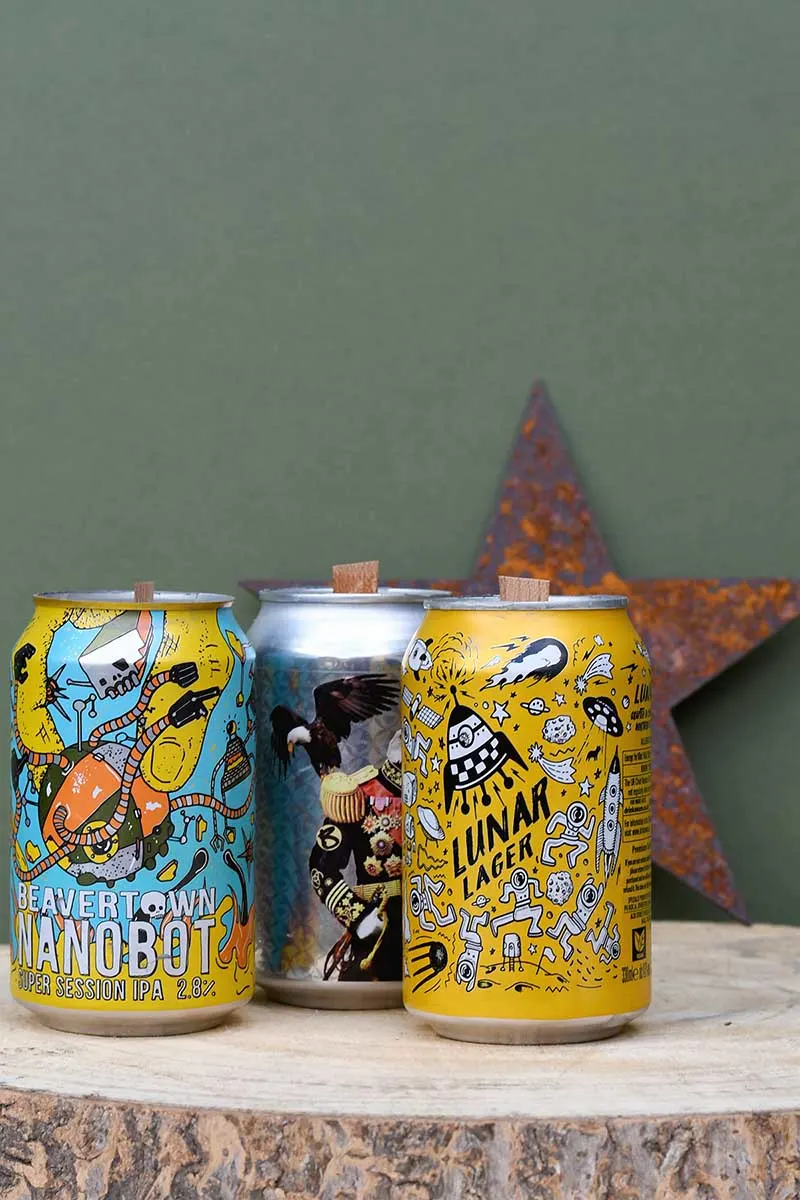 I have three sons, so I made three craft beer candles, one for each. I hope they don't argue over who gets which one! You'll find another 50 fabulous gift ideas for guys here.
Unique Candle Container Ideas
First, if you have an existing candle container, it's easy to repurpose and use it again. Just pop the old candle holder in the freezer overnight, and then you can pop out the residue wax. Sometimes you might need the help of a butter knife around the edge.
You can then wash it out and refill it with wax and a fragrance.
Uses for Old Candle Jars
When I buy a scented candle, I'm easily swayed by the container. I can't resist a pretty candle container and love to repurpose and upcycle them around my home. Here are some of those old candle container ideas:
Use them as succulent planters.
Many glass containers can be reused as drinking glasses.
Candle containers with lids repurpose into storage for food or the craft room.
Larger open candle containers make good desk organisers.
The watertight containers make lovely bud vases.
Pretty candle holders make lovely make-up brush holders.
Clear glass containers can be reused as tea light holders.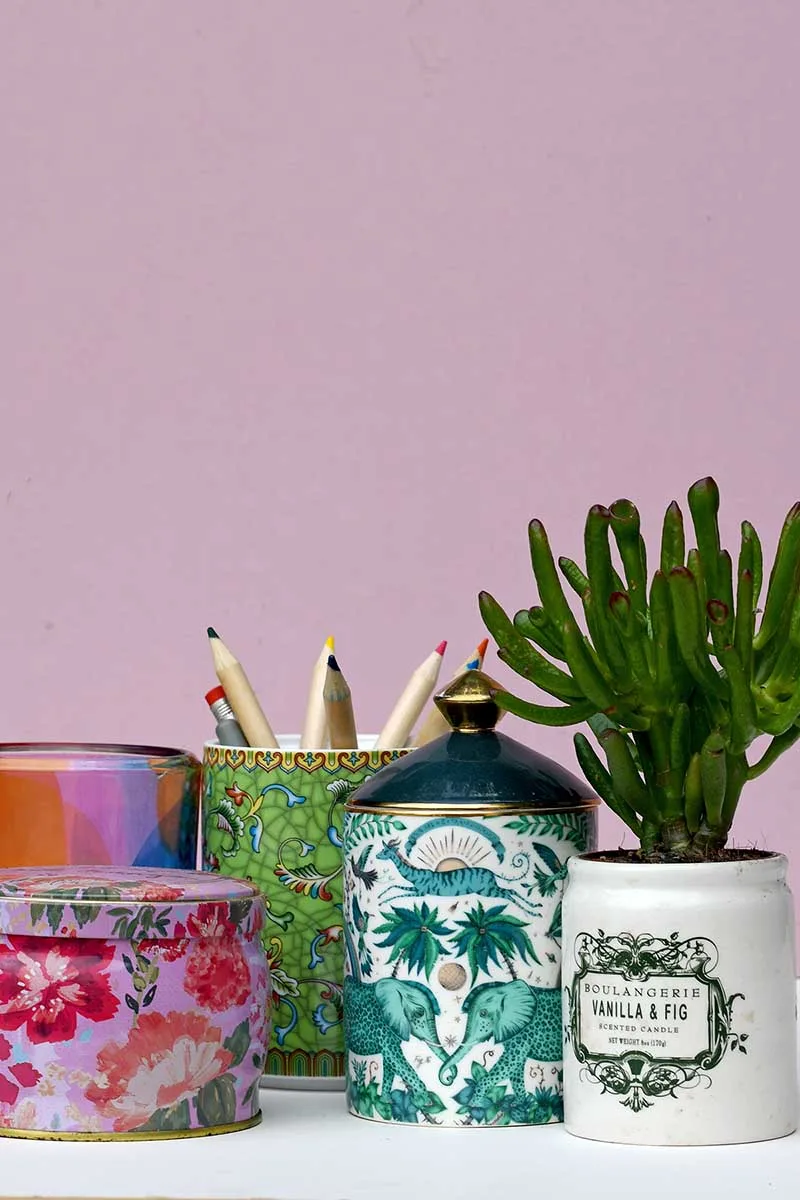 What To Consider Before Choosing A Candle Container
As well as craft beer cans, you can use many other things around the home as containers for homemade candles. Before deciding whether something would make a candle jar, here are some things to consider.
Ensure the container is more or less even in height for an even and safe burn. You don't want something much broader at the bottom.
Another safety consideration is to ensure that the container is stable. You don't want something that will topple over.
Watertight containers; check beforehand.
Heat-resistant containers such as tins, ceramics, glass jars, enamel, sea shells & coconut shells
Porous materials such as terracotta, wood and unglazed ceramics can be sealed to make them waterproof before turning into candles.
Candle Container Ideas
One of the most exciting things about making homemade scented candles is deciding what container to use. The right container can make that candle a special gift. It's also a great way to repurpose and upcycle old tins, ceramics and glassware. Here are some of the best DIY candle container ideas with complete tutorials.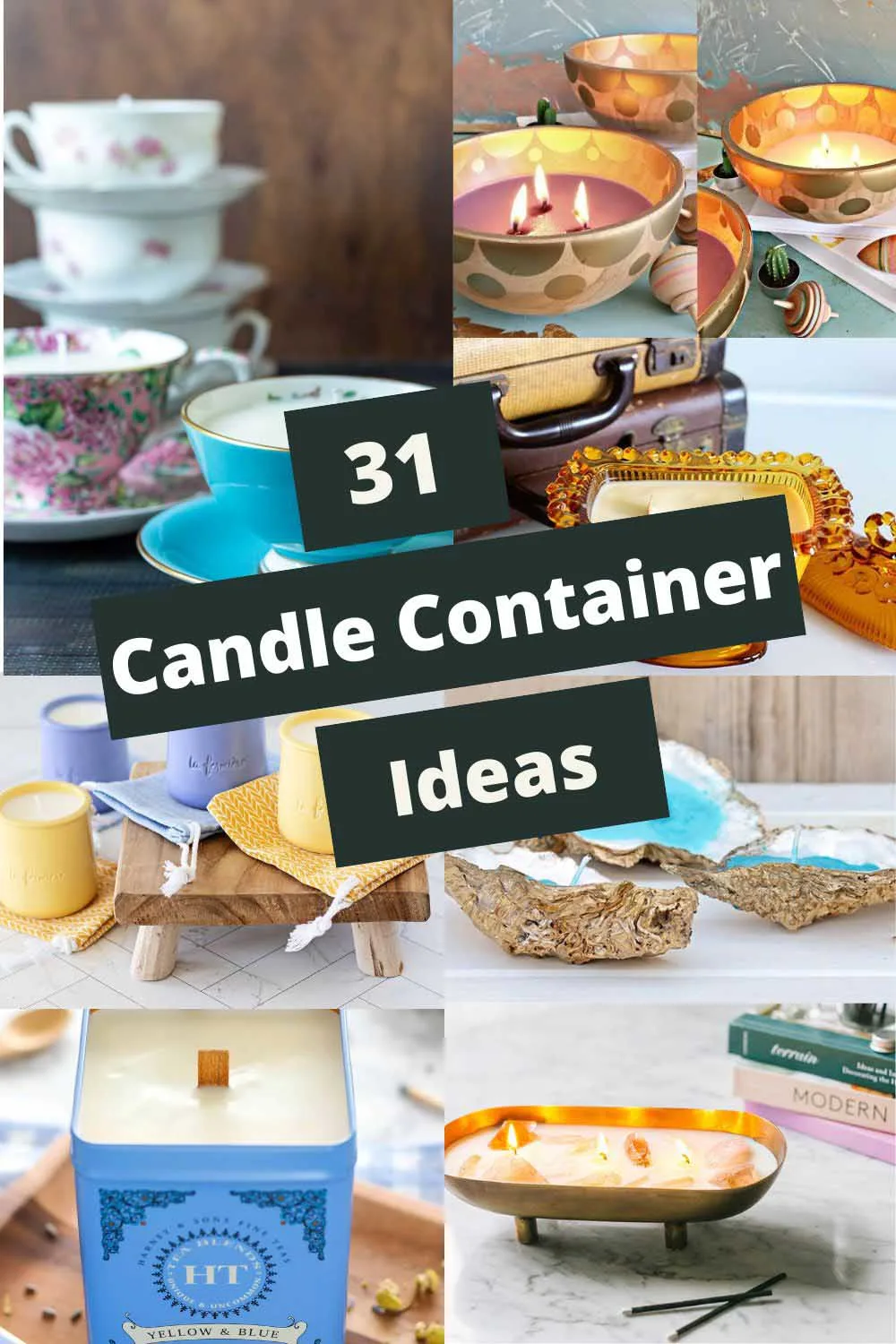 Candle Burning & Safety Tips
The first time you light a new candle, let it burn until the melted wax reaches the sides of the container. This will give the candle a burn memory and prevent tunnelling.
To avoid heat damage to the candle container and the surface, stop burning the candle once it is about 1cm from the base.
Store candles away from direct sunlight and heat
Place candles on heat-resistant surfaces
Burn them in well-ventilated rooms
Never leave burning candles unattended!
Pin for later!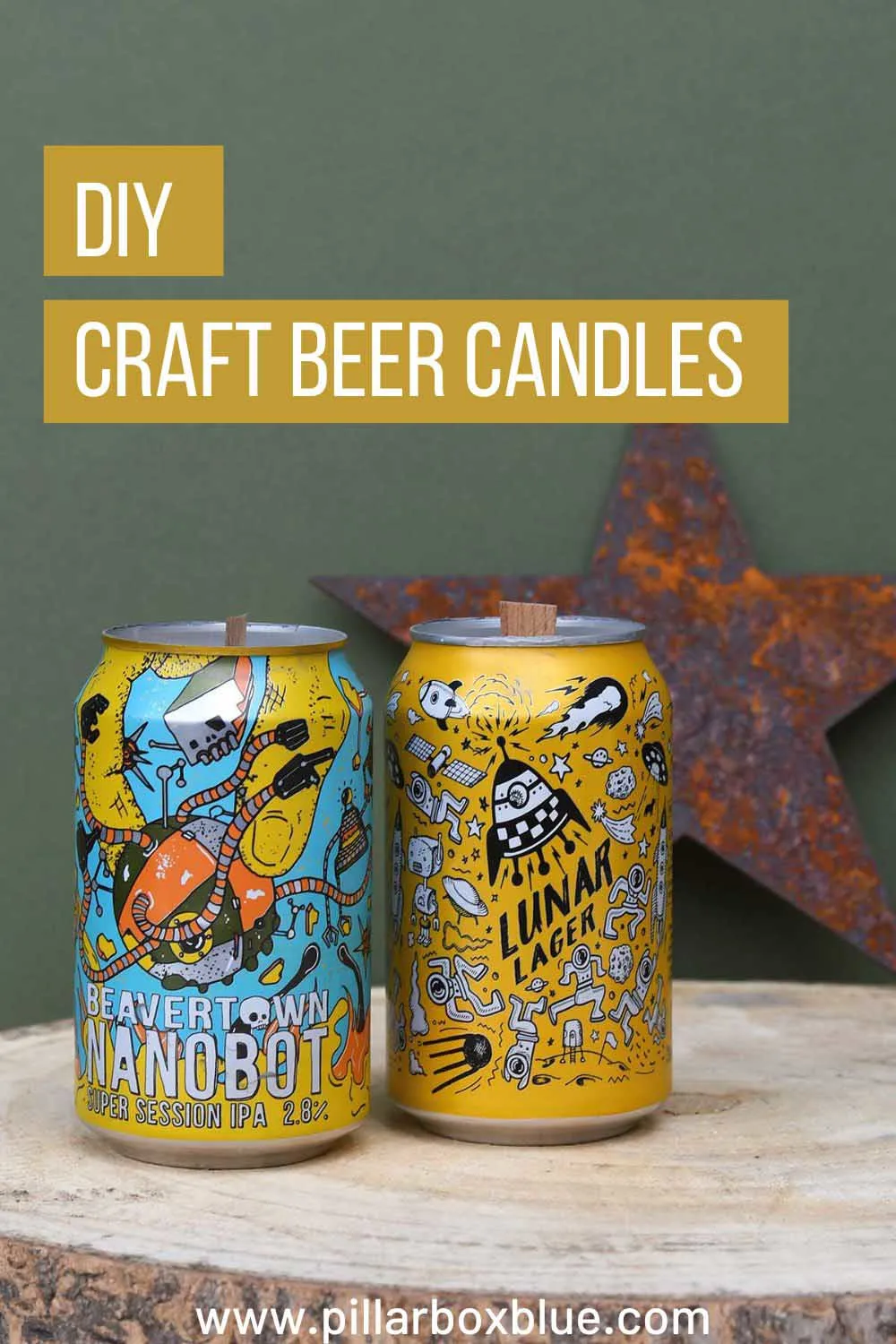 Other Homemade Gift Ideas For Men
Check out these posts if you are looking for more DIY gift ideas besides beer candles for the men in your life.
There are also many more tin can Christmas crafts here.