Easy To Make Marble Air Dry Clay Candle Holder
I have a confession to make I love playing with clay and dough. When the kids were young that was one of my favourite activities to get the plasticine and play dough out. The other day I spotted some air dry clay in a craft shop and thought it would be fun making something with it.
Even though I was tempted I didn't go down the monsters and dinosaur route that I did with the kids. But created something a bit more grown-up. I made some lovely marbled air dry clay candle holders.
These candle holders were really simple to make and once the clay had dried instead of painting them I marbled them. My air dry clay candle holders look a bit like sophisticated silver Christmas trees.
Which means they look great as a centerpiece on my dining room table.
I chose silver as I thought that went well with the copper pipe fixings but you can make them in any colour you want as long as you can buy that colour in nail polish. You could even make them in more than one colour.
This DIY clay candle holder would look great with any Scandinavian themed Christmas decorations.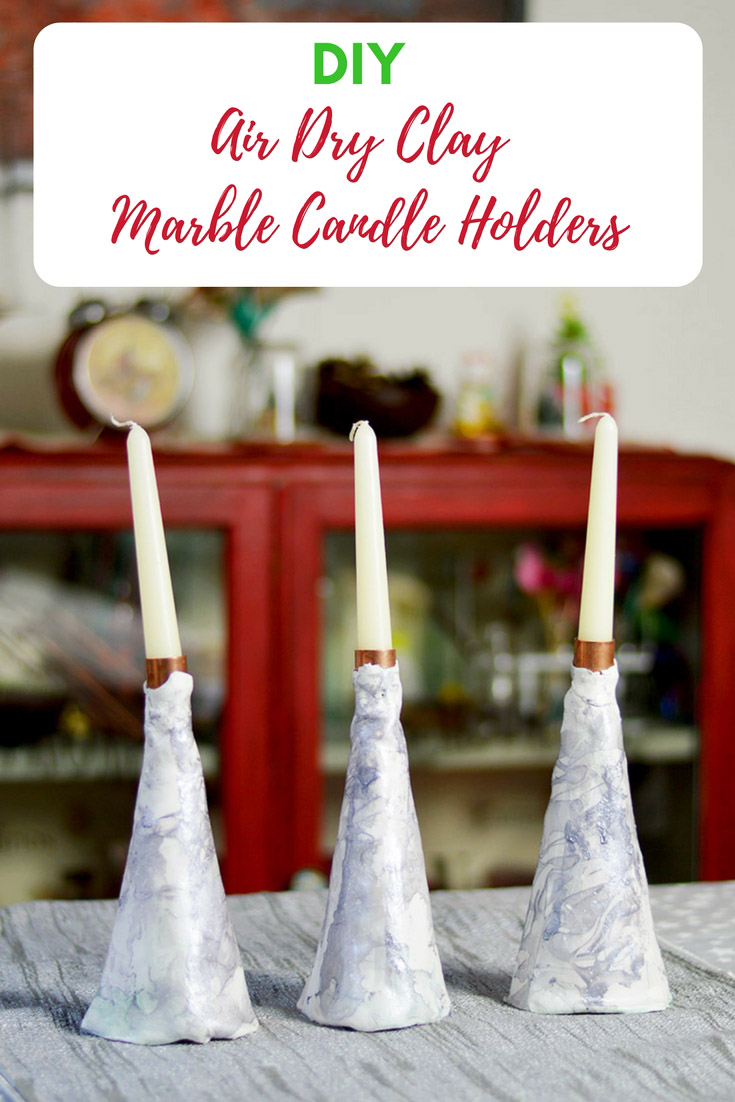 This post contains Amazon affiliate links for your convenience. Click here to see my disclosure policy.
What you need to make an air dry candle holder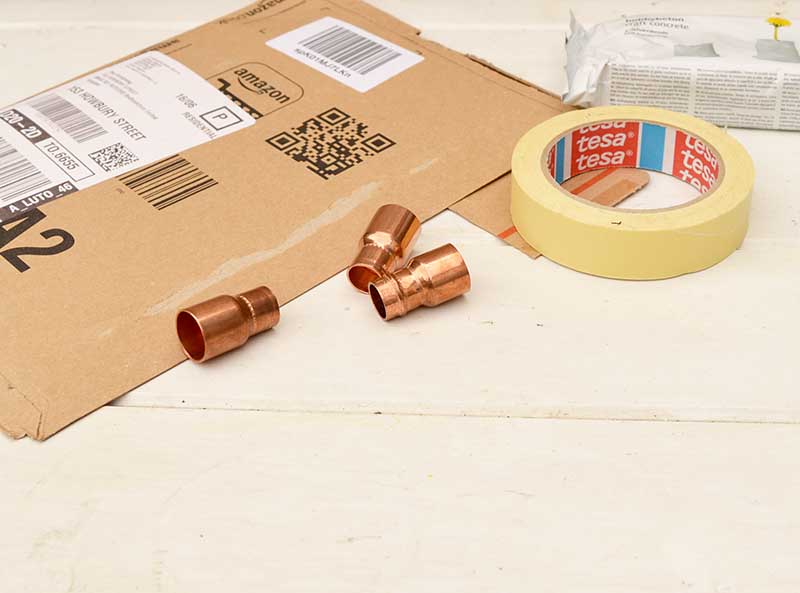 How to make an air dry candle holder
Firstly with the cardboard packaging and tape make a cone shape the size you would like your candle holder. Mine was about 15cm (6″) tall.
Next place a copper pipe end feed on the top of each cardboard cone.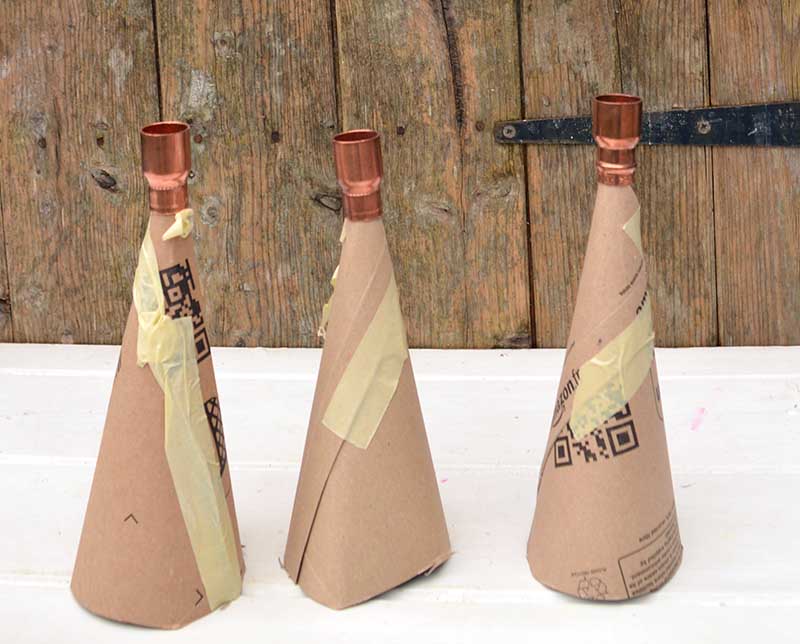 Take the air dry clay out of the packaging and using a rolling pin roll it out to about a thickness of 5mm.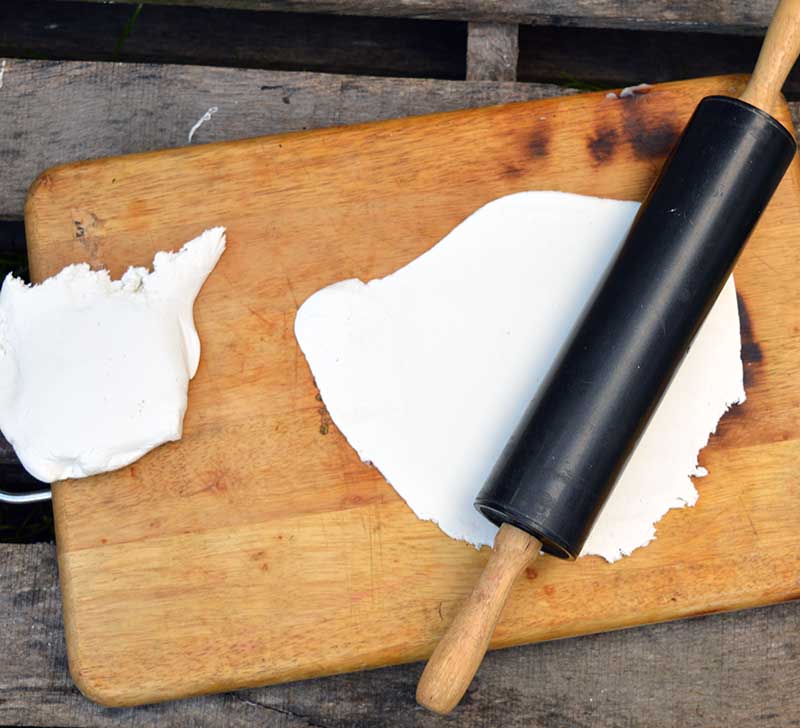 Carefully lift the clay off the board and wrap it around the cardboard cone. Trim off any excess clay. Leave them until the clay has dried hard. I leave mine for at least 24 hours in a warm dry space.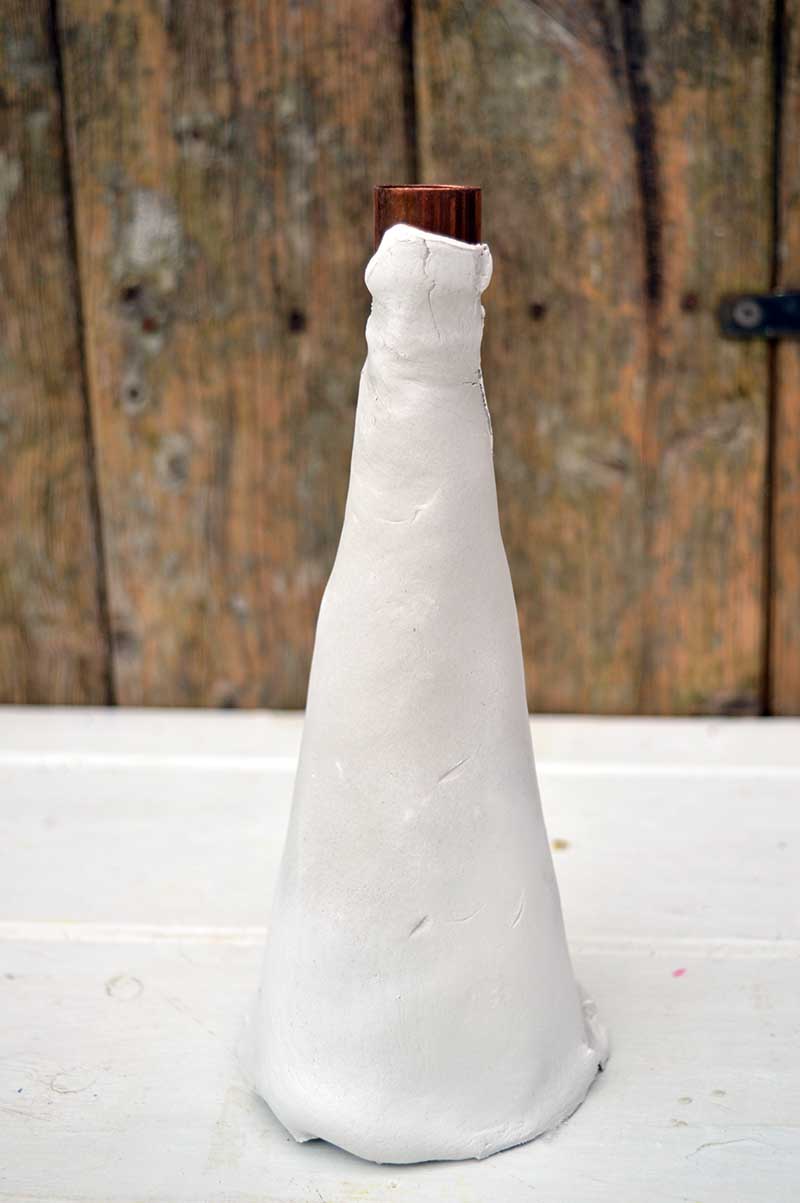 Once dry the clay will need sealing before marbling. To do this, first I covered the copper pipe with masking tape to protect it. I then made a mixture of 50% clear nail polish and 50% waterproof mod podge and brushed it all over the clay candle holder. I then left it to dry.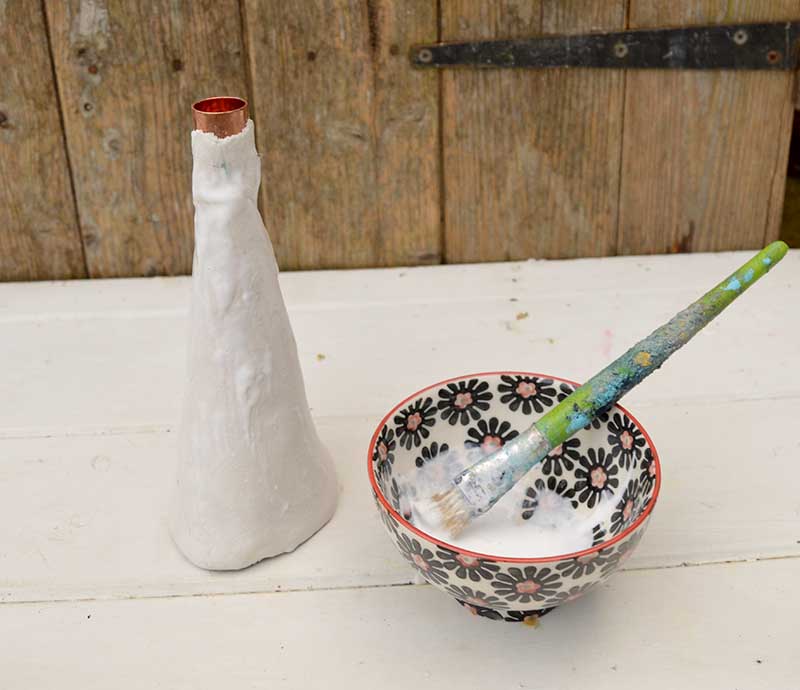 Finally the air dry candle holder is ready to marble. I used the same method as I used with my upcycle tins with faux marble. This basically involves splashing nail polish on the surface of warm water and then rolling the clay candle holder over the top.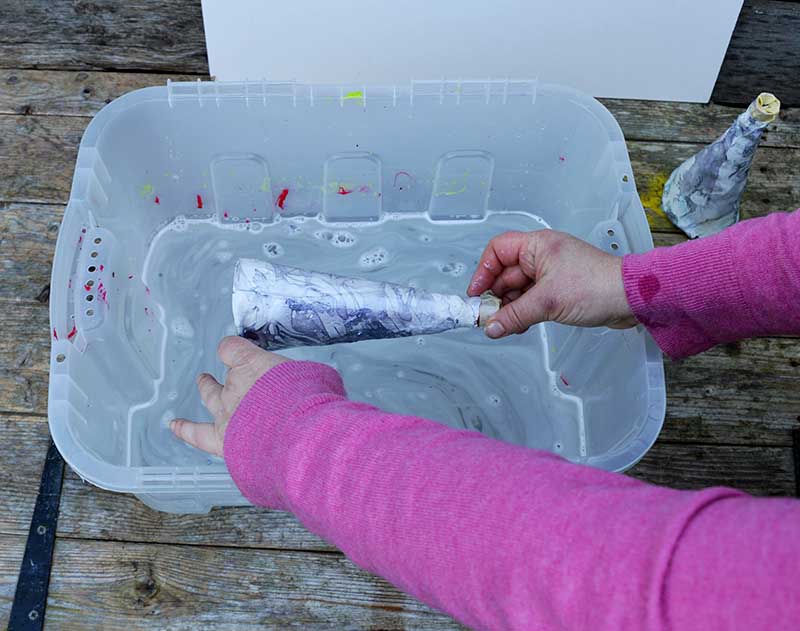 Now all you need to do is add candles. I'm really pleased with how the air dry candle holder turned out. I think that 3 together look really good and they will definitely be on the centre of my dining table this Christmas.
Mind you, I also think they look really good on the mantle so I might have to make some more. Perhaps with green nail polish this time so they look even more like Christmas trees.