Are you looking for a charming DIY project? Use our Scottie dog template to craft stunning tartan Scottie dog ornaments and garlands. Perfect for any home!
I have been digging deep into my fabric scraps lately. Recently I made some tabletop tartan trees; now, I've added a tartan Scottie dog ornament to my decorations.
In case you didn't know, Scottie dogs are Scottish Terriers, sometimes called Aberdeen Terriers. They are a small breed of dog with a distinctive shape and have had many starring roles, such as a playing piece on the Monopoly board.
Along with thistles, whisky, tartan, and bagpipes, Scottie dogs are among Scottish culture's many symbols and icons. They often appear on Scottish Shortbread and tartan tins, a welcome Christmas gift in our house. So it seemed apt to use my tartan scraps to make Scottie dog ornaments.
The Scotty Dog Craft
The Scottie dog ornaments were originally made as a Christmas sewing project, but they will live longer than that in my house. As my mother is Scottish, I was bought up celebrating many Scottish traditions.
The Scotty dog garland will be up from St Andrews Day (30th November) right through Hogmanay (New Year's) to Burns Night (25th January). Last year, I made rainbow thistles as a Burns night decoration. The Scottie dog garland can join them on the mantle.
Coming from a family of dog lovers, any doggy-related Christmas decoration always goes down well with everyone. I will make a few of these for all the family's Christmas trees.
I made these little Scottie dog ornaments out of tartan fabric scraps, but they would look just as good made from an old plaid or checked shirt. The decorations were sewn using a machine; they are so small they can easily be stitched by hand.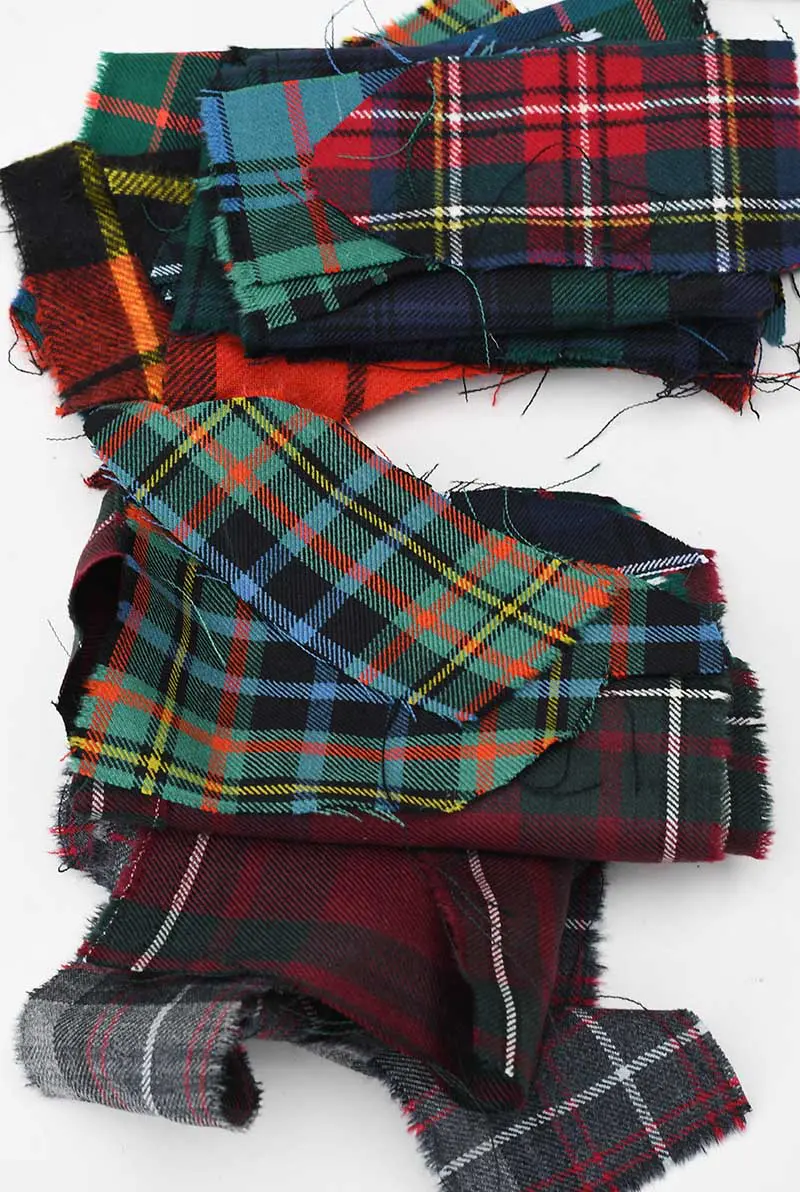 We're a participant in the Amazon Services LLC Associates Program, an affiliate advertising program designed to provide a means for us to earn fees by linking to Amazon.com and affiliated sites. As an Amazon Associate, I earn from qualifying purchases.
What You Need
Tartan fabric scraps or an old plaid or checked shirt. You only need a small amount of fabric for each Scottie dog ornament. If you don't have either, a bundle of tartan and tweed fabric offcuts can be bought online.
Thin red ribbon for the collar
Sewing machine or needle and thread
Fiberfill – I use the stuffing from an old pillow
The Scottie Dog Template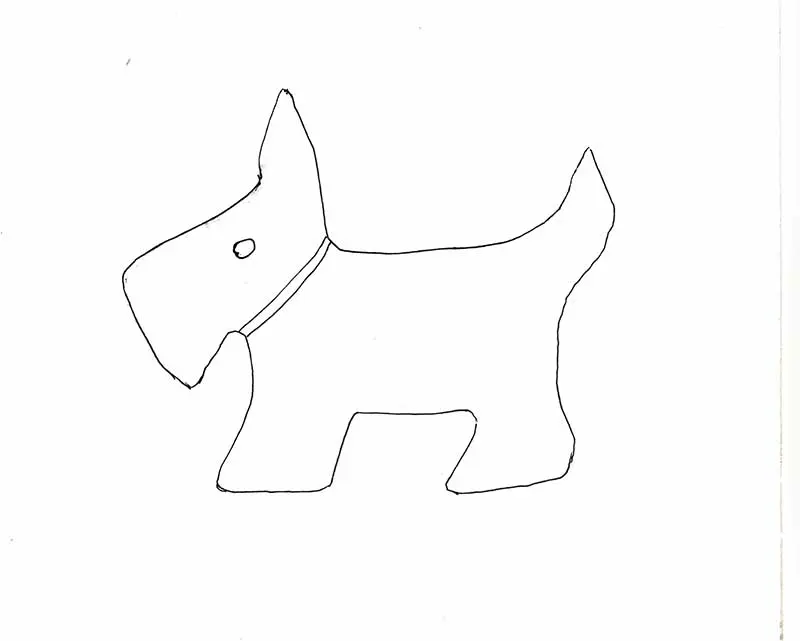 How To Make A Scottie Dog Ornament
Step 1: Pin two pieces of the same tartan fabric together. Then place the Scottie dog template on the material and draw around it with a white chalk pencil.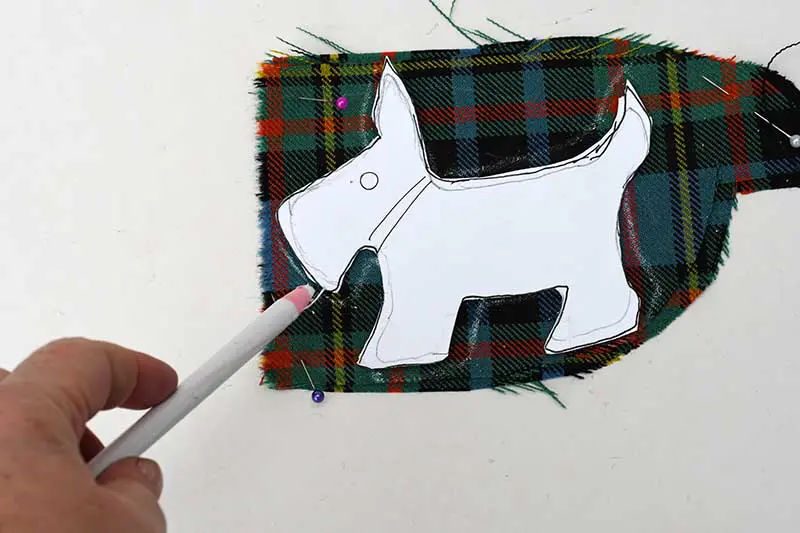 Step 2. Next, cut out the two identical Scottie dog shapes.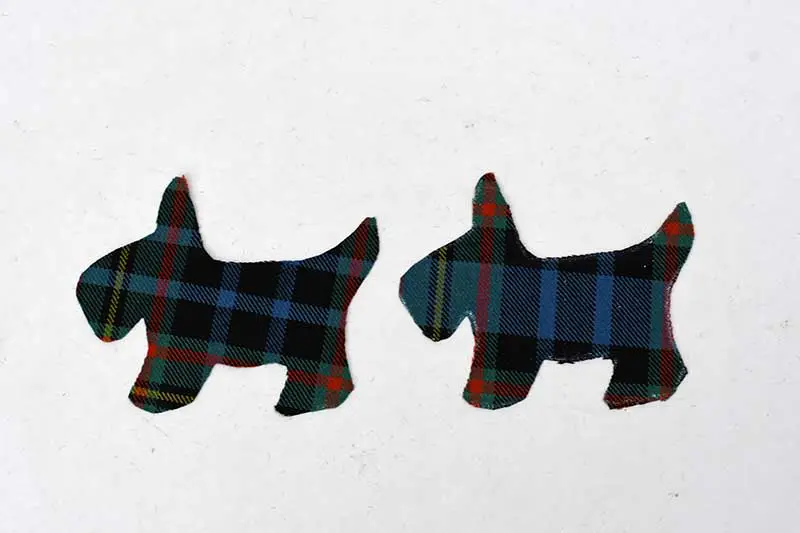 Step 3: Pin the two dog shapes wrong sides together and sew around the edge. Sew about 3-5mm from the edge of the fabric and leave the belly open for stuffing. If you have one, the stitching can be done by hand or a sewing machine.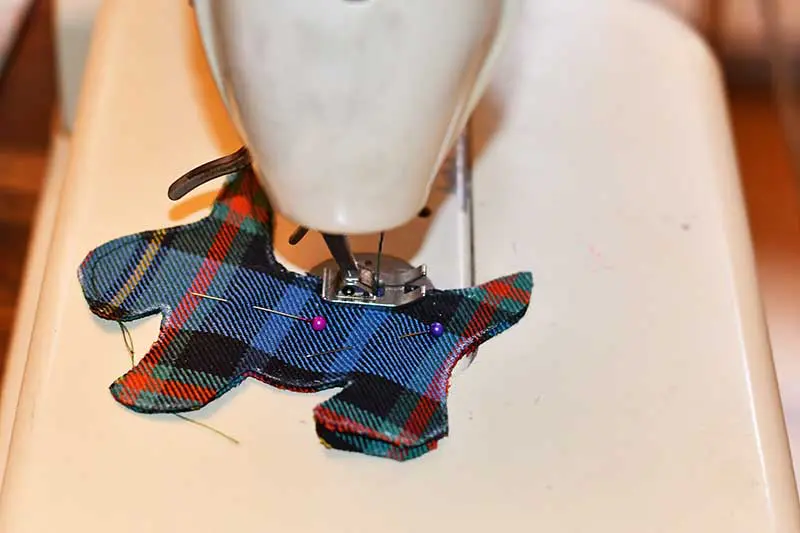 Step 4: Next, stuff the dog with fiberfill and sew up the hole in the belly. A stick such as a chopstick will help ensure that the stuffing reaches the tip of the ears and tail of the dog.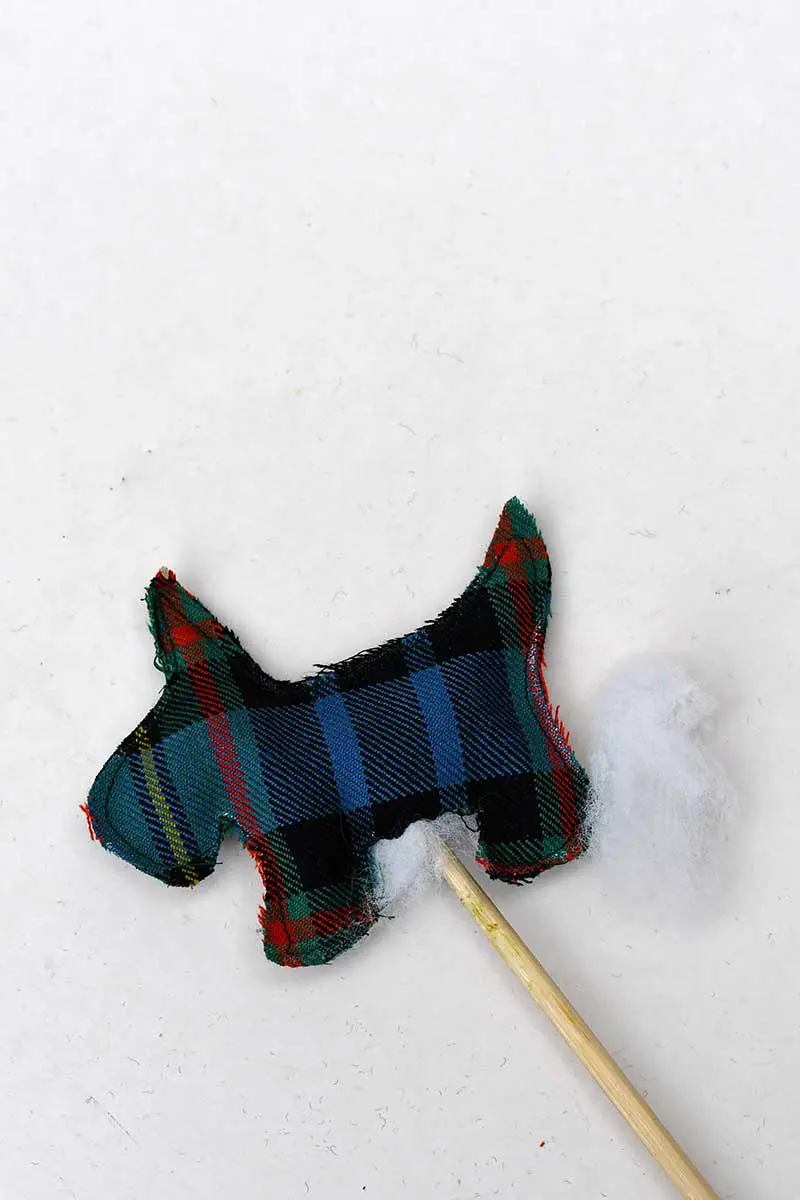 Step 5: Tartan is a woven fabric and will fray. The fraying of the material will add to the shabby terrier look of the Scottie dog ornament.
However, you don't want the fabric to fray so much that it starts falling apart. To stop this from happening, dab tiny amounts of glue around the edge of the material. I spaced my glue dabs a couple of centimetres apart.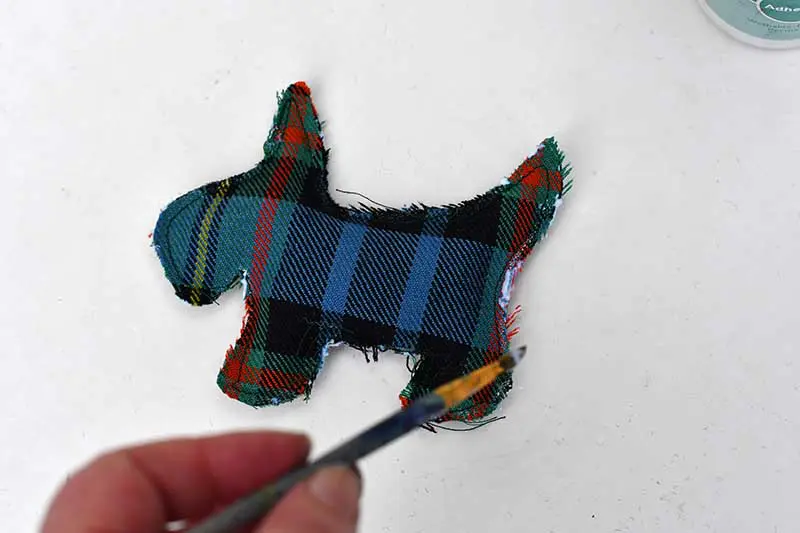 Step 6: Make a collar for the tartan dog by stitching the red ribbon to its neck and adding a craft bell for a festive feel. Then use the small buttons to sew on as eyes.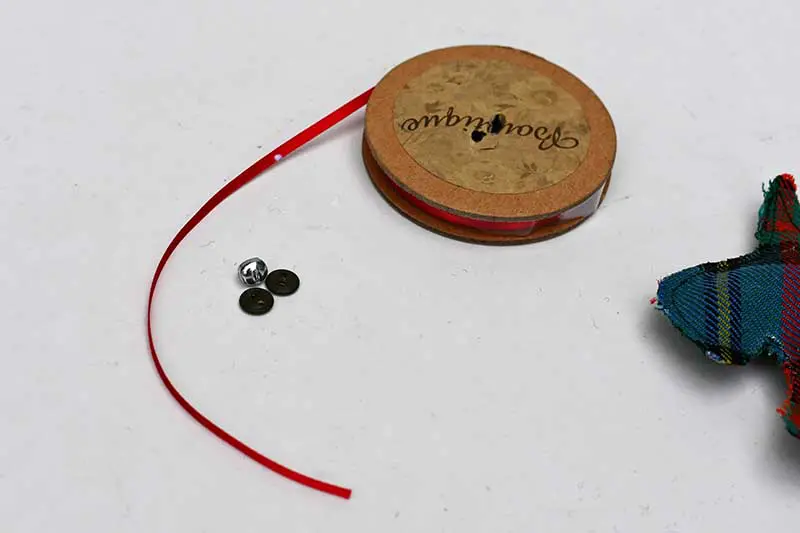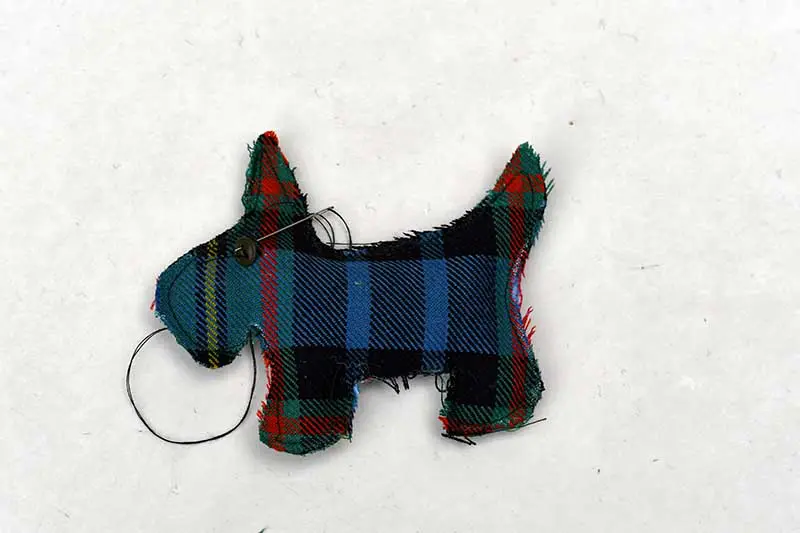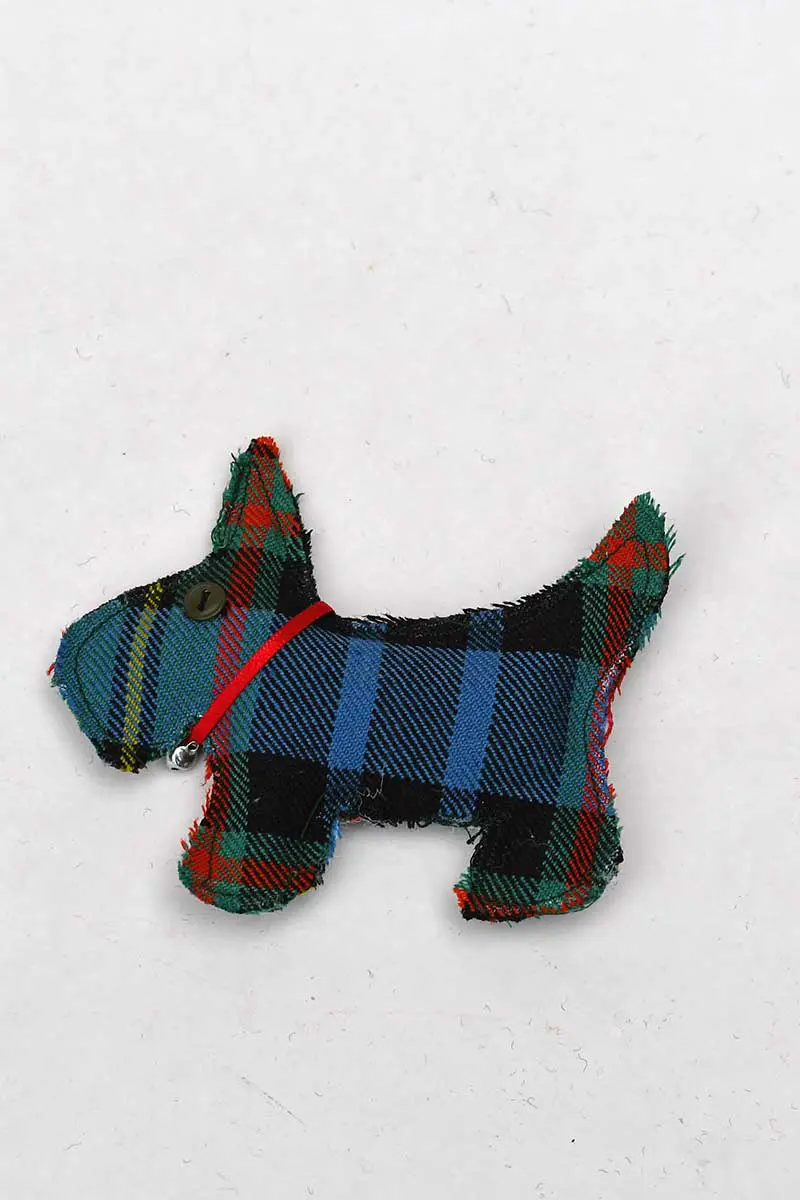 Finally, all that's left is to sew another ribbon loop to hang the Scottie dog ornament on the tree. I made quite a few of these Scottie dogs, so I ended up sewing mine to a long piece of red ribbon and hanging them as a garland.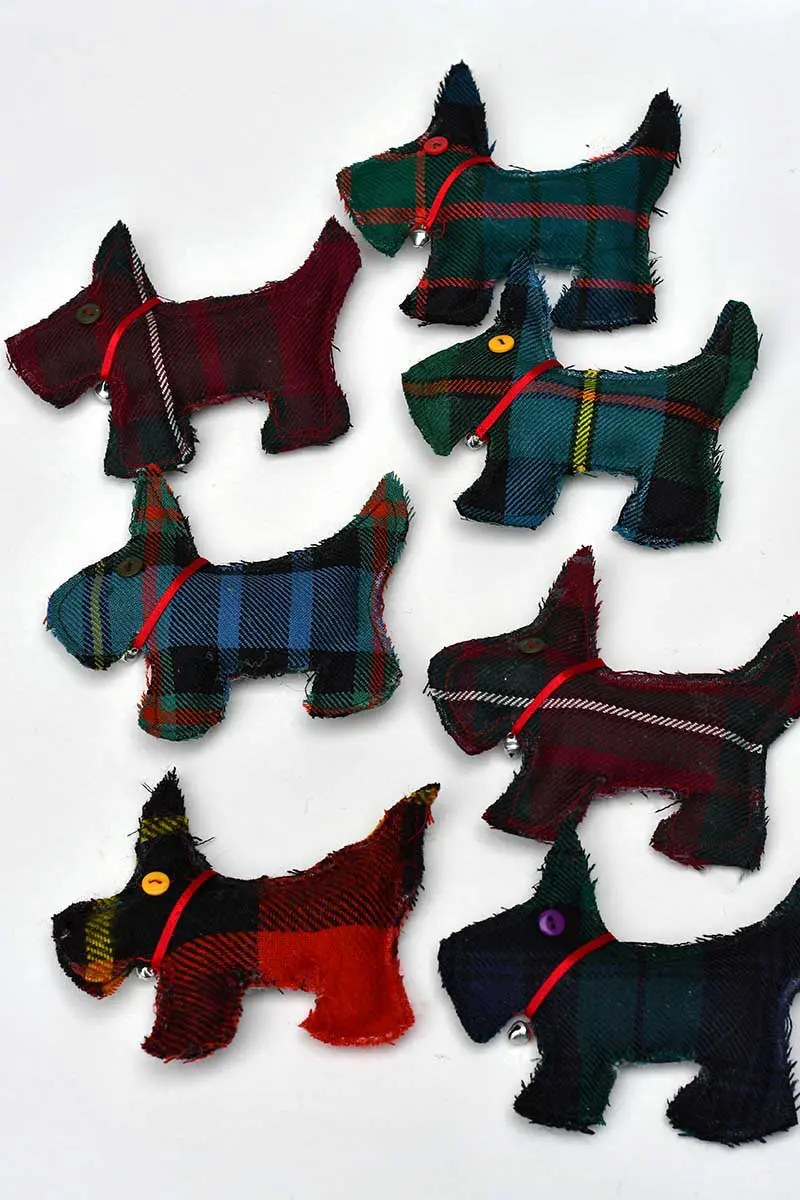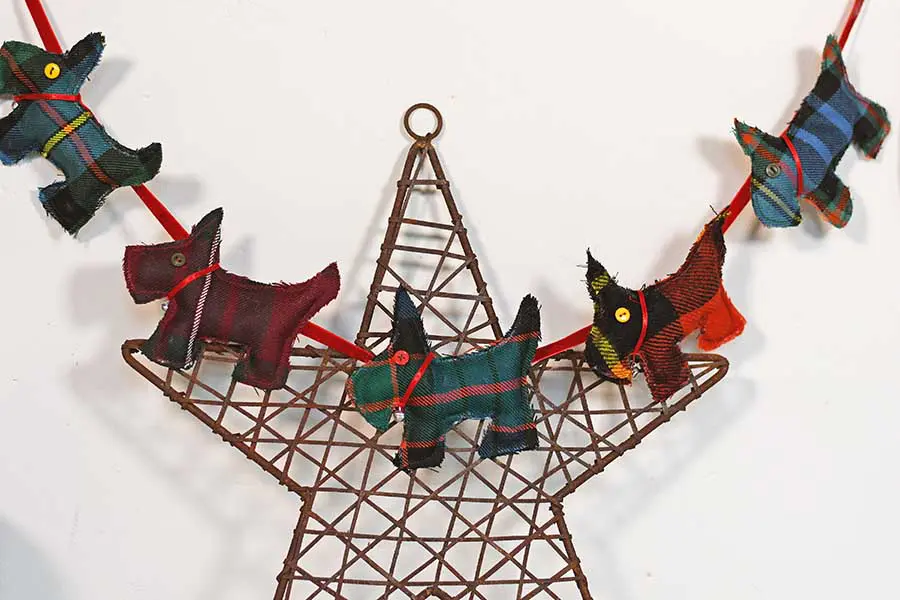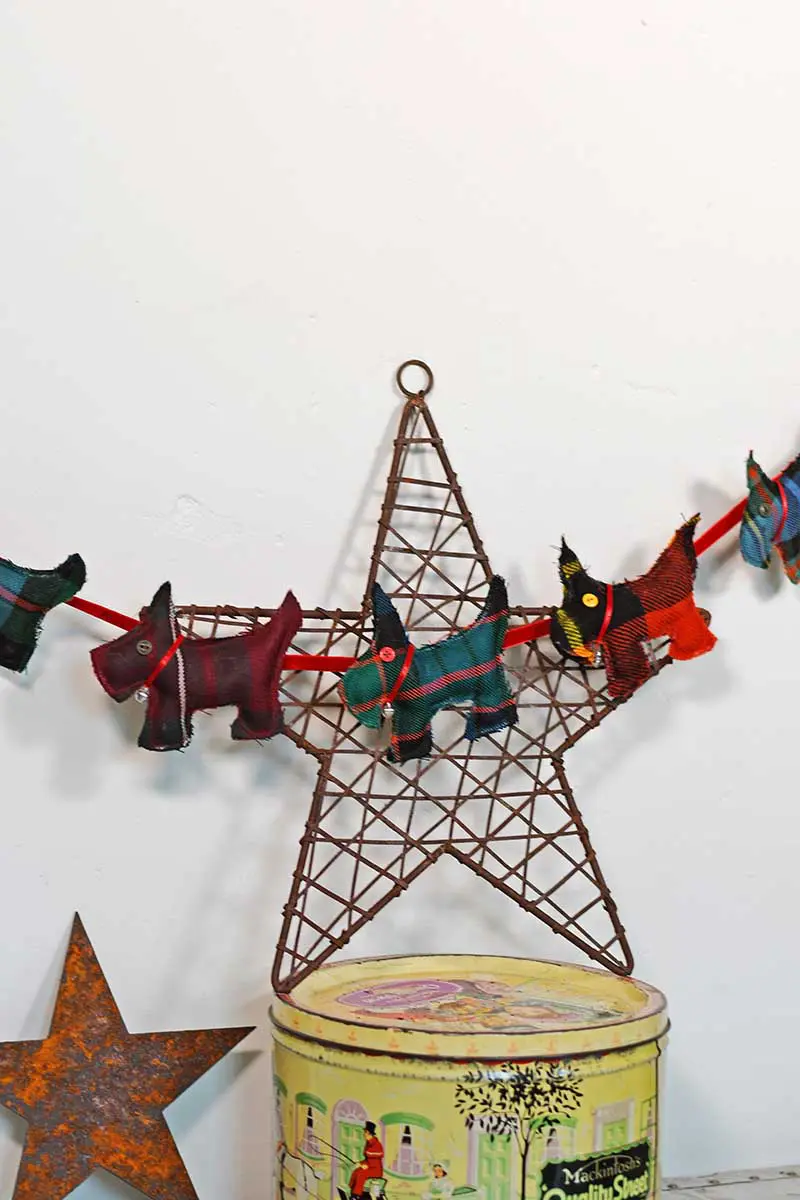 Other Tartan Crafts
If you have more tartan fabric scraps, you can use them to make colourful tartan feathers, which look great as a wall hanging. For larger pieces of tartan, how about some Gucci-Inspired tiger pillows? Check out these other tartan craft ideas.
I have made a denim flower bouquet before, but I think flowers made from tartan scraps would look fabulous too.
There are a couple more crafts on Pillarboxblue that would appeal to dog lovers, the upcycled denim dog toys and the personalized dog Christmas stocking.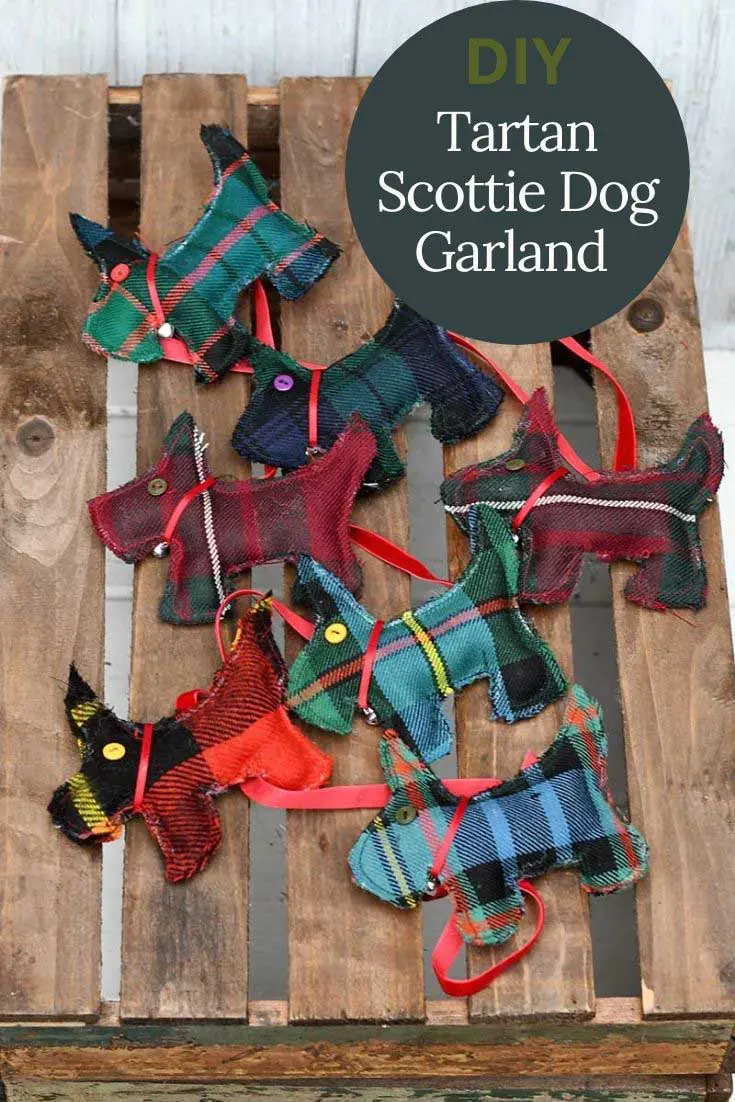 You will probably like the denim Dala horses if you like these tartan Scottie dog ornaments. There are many more cool ideas to make with fabric scraps here.