Upcycled jeans DIY glasses case with killer pocket feature
The sun is finally shining and my shades have come out. I'm fed up of damaging my sunglasses when I'm not wearing them. They normally get lost to the depths of my handbag or crushed in my pockets. To stop this happening again I designed a really handy DIY glasses case made from upcycled jeans.

Mind you, this is no ordinary DIY glasses case. As well as looking great it sports a killer pocket feature, for items such as money and cards. This project is easy to make and uses the often neglected part of upcycled jeans, the front pocket.

When nipping out to the park or the local cafe, I just take my sunglasses in the case instead of lugging my whole handbag out with me. This DIY glasses case would also make a great handmade gift for either a man or woman. I do find Men really like them though especially for the killer pocket feature as they don't tend to carry around handbags.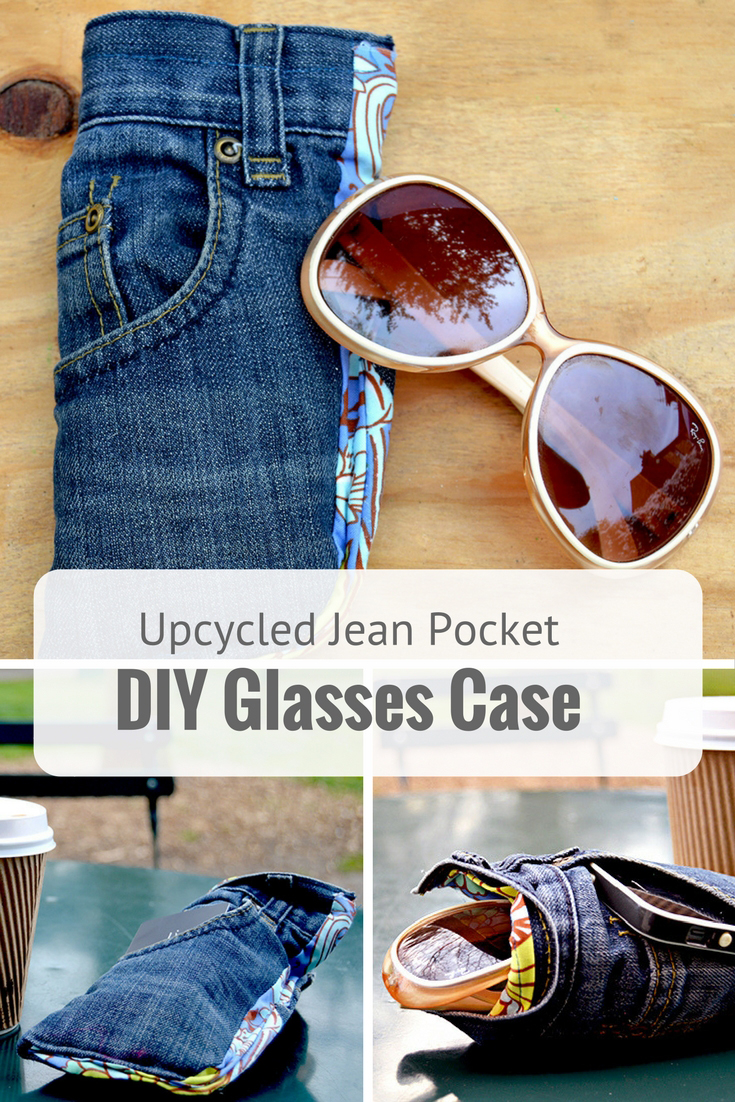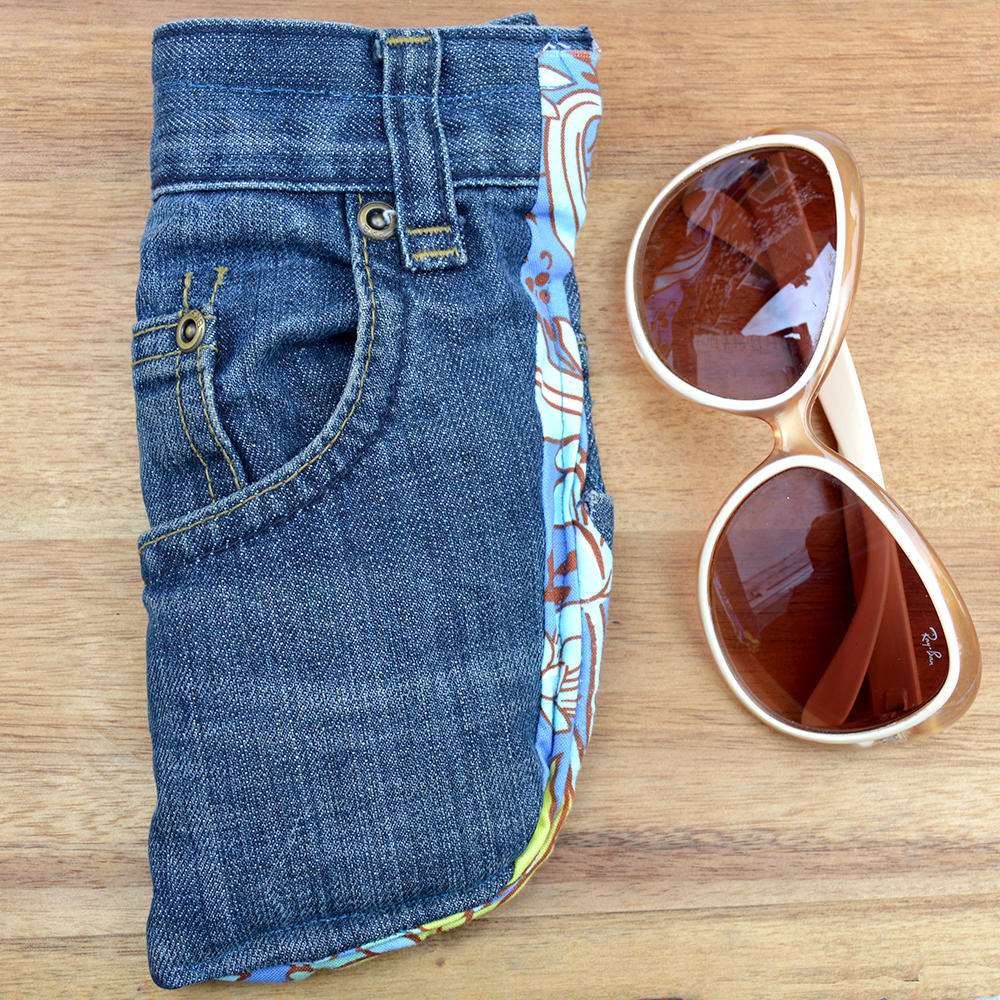 This post contains amazon affiliate links for your convenience. Click here to see my disclosure policy.

What you will need to make denim DIY glasses case.
Old jeans / denim shorts. Denim is a cool fabric to work with. In the past I have used my old jeans to upholster chairs and footstools, make patchwork cushions and quilts. The majority of my upcycled jeans projects use the legs and the back pockets, but for a change this project utilises the front pocket area.
lining Fabric – You will need no more than a quarter yard. You can choose the fabric to suit the reciepient.
Cotton Thread
Sewing Machine with heavy duty denim needle
Scissors or rotary cutter, pins, pen, round cup/bowl.
How to make upcycled denim DIY glasses case
A DIY glasses case makes for a great handmade gift.

I made four of these upcycled jeans cases at the same time so I had some spare for gifts. If making the sunglasses case as a gift, you can make it even more personal by using the recipient's old jeans. I love mine and use it all the time, I find the pocket bit so handy.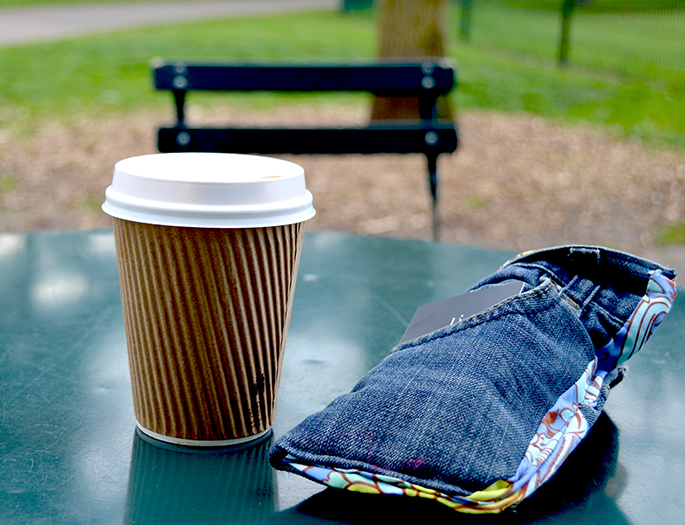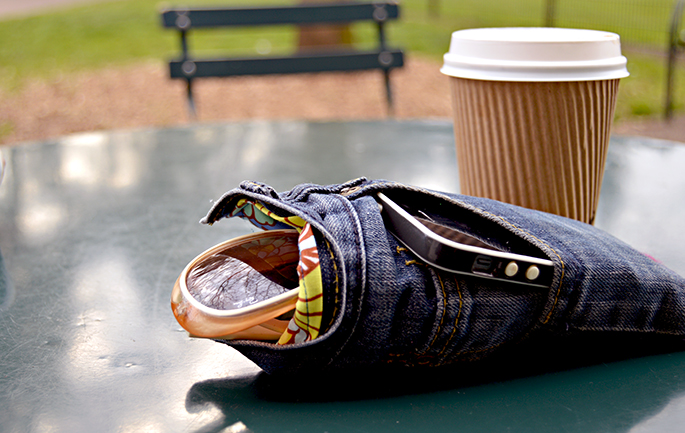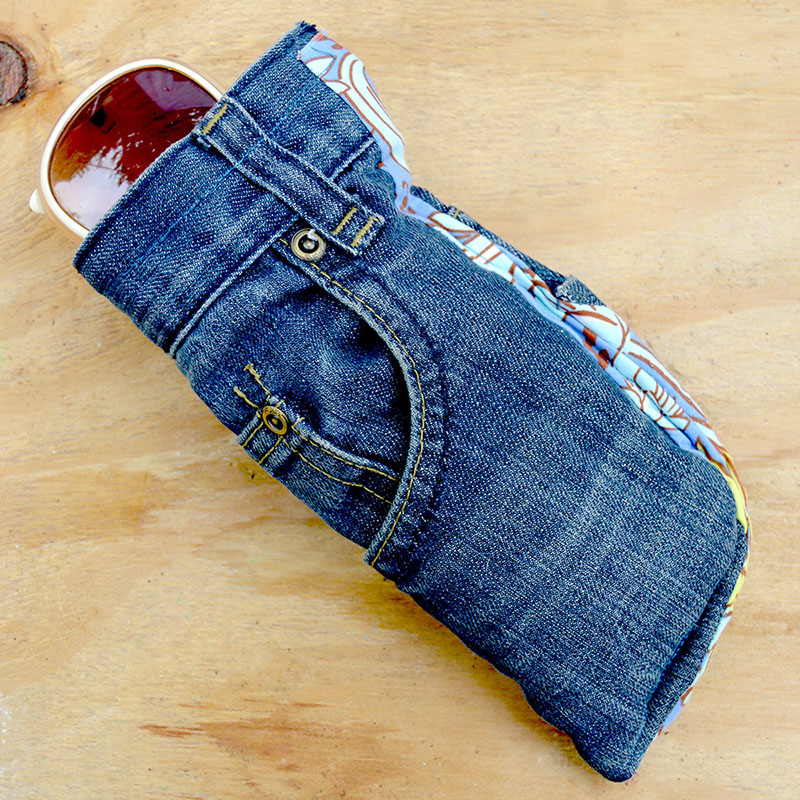 Here are some of my other denim upcycles you might want to look at.
Ikea Hack – Denim Chair Upcycle
Tutorial for a Great Denim Pocket Organiser
DIY Iphone Denim Pocket Pillow
Easy No Sew Denim Suitcase
Denim handmade dog toys