The best upcycled and repurposed jeans pockets ideas.
Denim pockets are one of my favorite parts of a pair of old jeans to upcycle. Along with the waistband, and the denim seams they often give a humble pair of jeans character.
Especially, the larger back jeans pockets which are often decorated with some simple machine embroidery or have a makers tag attached.
On an average pair of jeans, there are normally five denim pockets. Two large back pockets and two front pockets. The fifth pocket is actually a pocket within a pocket. It is the tiny pocket inside the front right pocket.
This pocket was originally designed for pocket watches but it is now referred to as the coin pocket.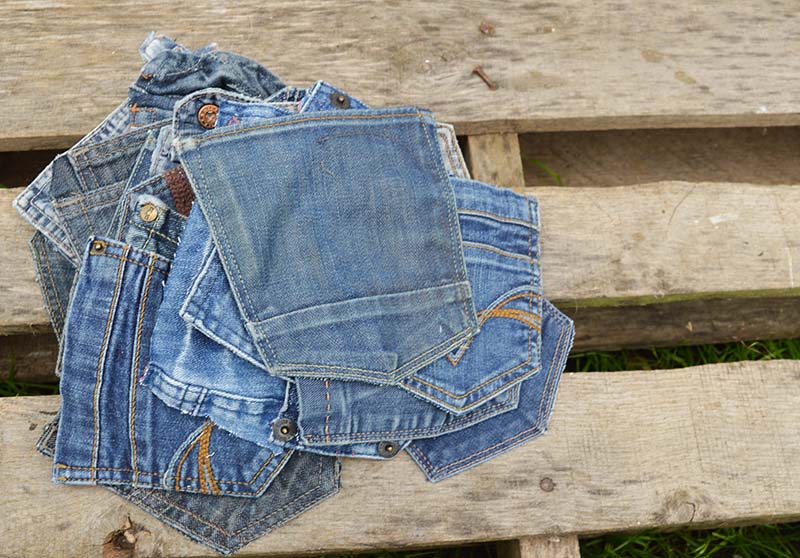 How To Upcycle A Denim Pocket
The best way to remove pockets from a pair of jeans is by using a pair of scissors. However, check the project you are going to use them before cutting out the pockets.
Some of the jeans pockets DIYs below use just the pocket others also use some of the denim fabric surrounding the pocket. That is why it's good to check before getting too scissor happy.
The back pockets on a pair of jeans have a distinct outer seam. It is very easy to cut them out right next to the seam. The great thing about these cut out jeans pockets as they already have a seam and will not fray.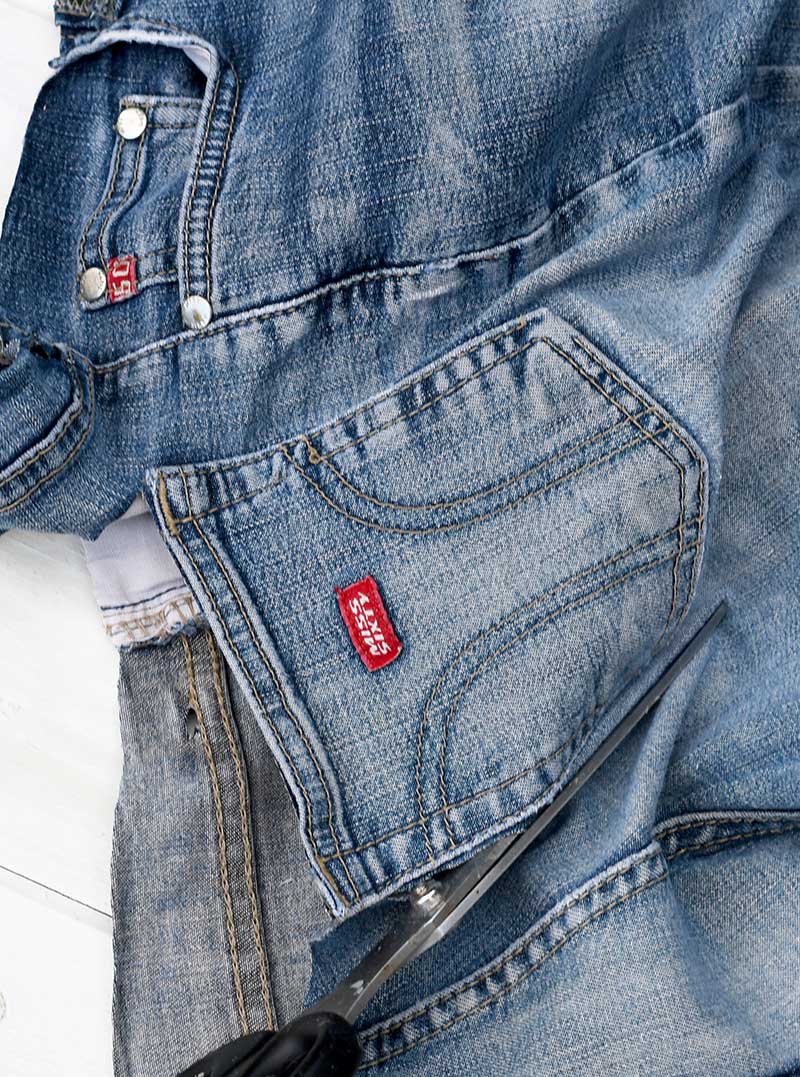 With the front pockets, there is not a distinct seam so the denim around the pockets will fray. Also, with the front pockets, you have to make sure you don't accidentally cut the inside cotton pocket.
Top tip: If you brush fabric glue on raw denim edges, this will stop them from fraying.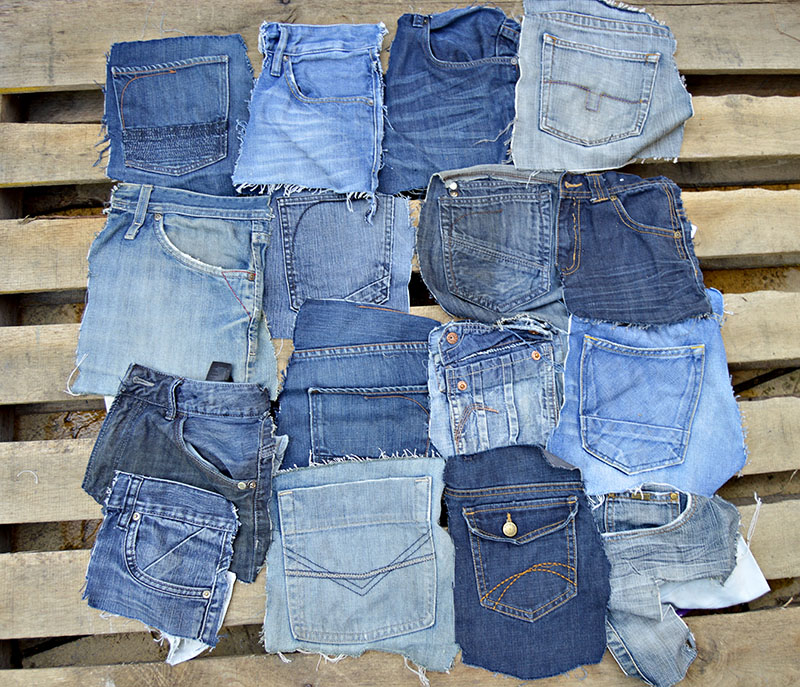 The Best Upcycled Denim Pocket Ideas
Below is a list of some of the best ideas for upcycling and repurposing denim pockets. I've only included ideas that come with a tutorial.
I did come across some other cool ideas, such as coffee cup cozies and denim angels on Pinterest. However, I could not find a tutorial for either of these crafts so I haven't included them.
So before chucking out your worn out old jeans see if you can rescue the pockets and repurpose them into something useful.
These denim pocket ideas were featured under P, for my comprehensive list of A to Z of denim crafts.
What to do with your old jeans pockets? A wonderful collection of DIY tutorials for the upcycle and repurposing of your old denim pockets.
There are of course many other ways to upcycle fabrics and denim than just using the pockets. But there is something about a denim pocket that is fun. I often recognize pockets from my favourite jeans in the upcycled projects I have made. Denim is great for upholstery too, even the pockets.
Not only does upcycling and repurposing your old jeans save them from adding to landfills, but the act of upcycling also has many other benefits and can be therapeutic.