Upcycled Badminton Shuttlecocks: What can you do with a feather shuttlecock besides play badminton with it?
Almost every night of the week, someone in my household plays badminton, whether it's family nights, club nights or county level. Often they play with feather shuttlecocks. If you don't play badminton, you may not be aware that the feather shuttlecocks don't last long. Players can get through quite a few feather birdies in a game. Therefore I have bags full of old shuttlecocks in my house.
We call them shuttlecocks in the UK and Europe, but many Americans call them birdies!
Fun Facts About Shuttlecocks
In my search to discover find something to make with old shuttlecocks, I did find out a few facts about them:
Each shuttlecock has 16 feathers.
They are made from the feathers of Chinese geese
Only feathers off the left wing are used
The cork used in the tip comes from Portugal
They cant be recycled as they are made of too many different component materials.
The shuttlecock's unique shape allows it to travel through the air in a way that makes it difficult for opponents to return in badminton.
As you are probably aware, badminton is hugely popular in Asia; when we visited Bali a few years ago, my husband was impressed that in every village we visited, the local temple doubled up as a badminton court. Also, when we stopped in a sports bar for a drink one evening, badminton was the sport of choice for the wall-to-wall video screens.
Repurposed Badminton Shuttlecocks Birdie Ideas
I already keep many redundant things to repurpose and upcycle, such as denim, wool, tin cans and other household waste materials. Therefore I thought there must be something I could make with all these feather shuttlecocks.
This proved to be a much more challenging task than I initially thought, and I struggled to think of things to make with the old shuttlecocks.
Anyway, here is what I managed to come up with for my upcycled Badminton shuttlecocks.
We're a participant in the Amazon Services LLC Associates Program, an affiliate advertising program designed to provide a means for us to earn fees by linking to Amazon.com and affiliated sites. As an Amazon Associate, I earn from qualifying purchases.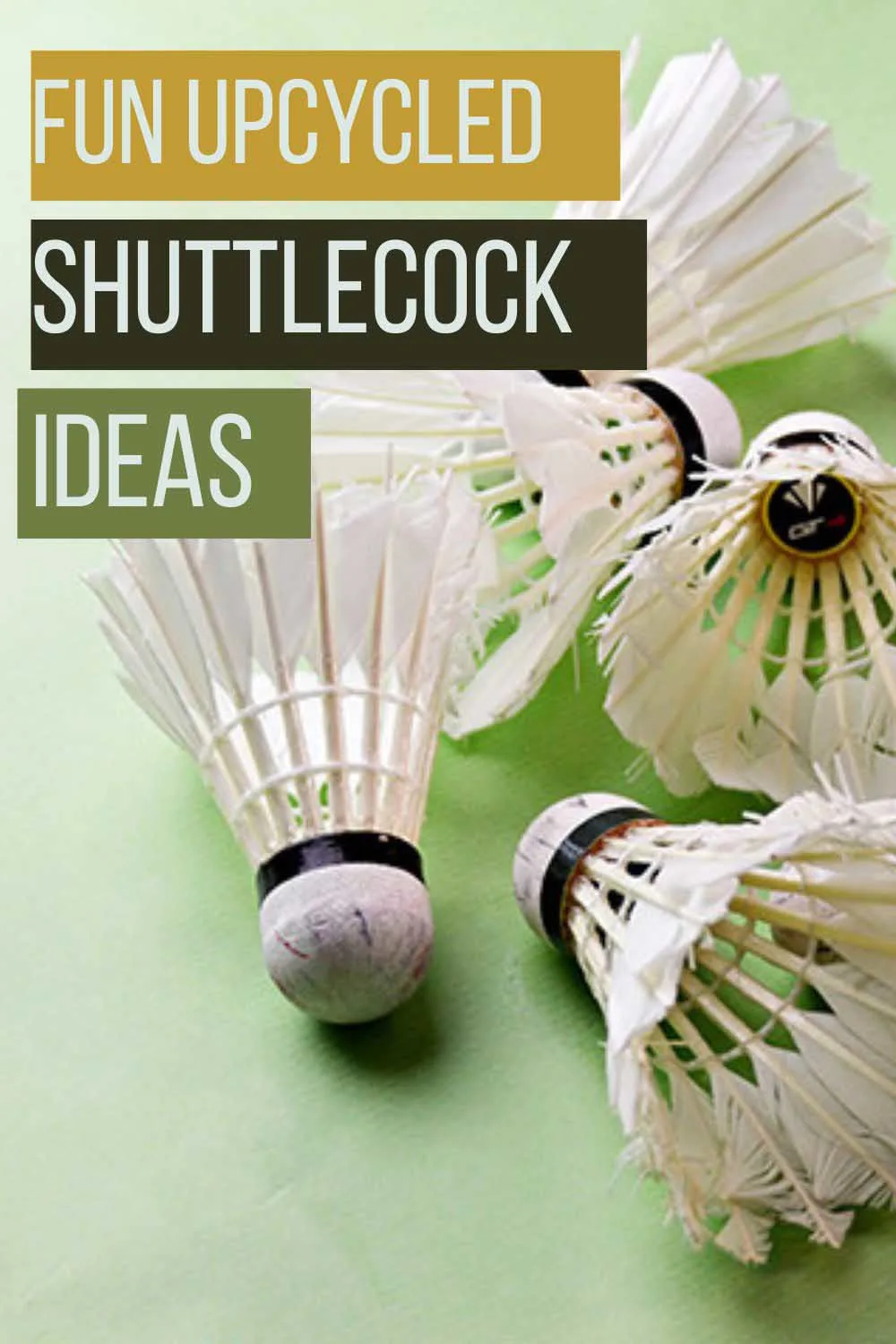 1. Shuttlecock Fridge / Pinboard magnet.
It is so easy to make a magnetic pin out of old shuttlecocks. Firstly you cut a small indent out of the cork end of the shuttlecock, and then you super glue a magnet into the groove. If you want to funk up your shuttlecock magnetic pin, you can spray paint them.
My boys all have magnetic pinboards in their rooms, and these shuttlecock pins are a fun, quirky addition to their boards and very appropriate for a badminton madhouse.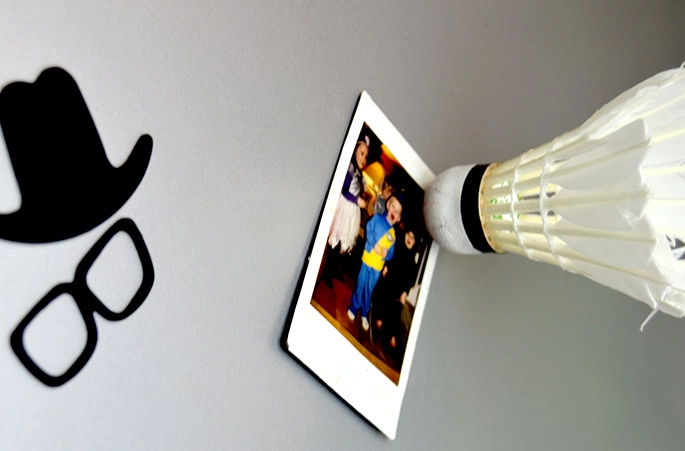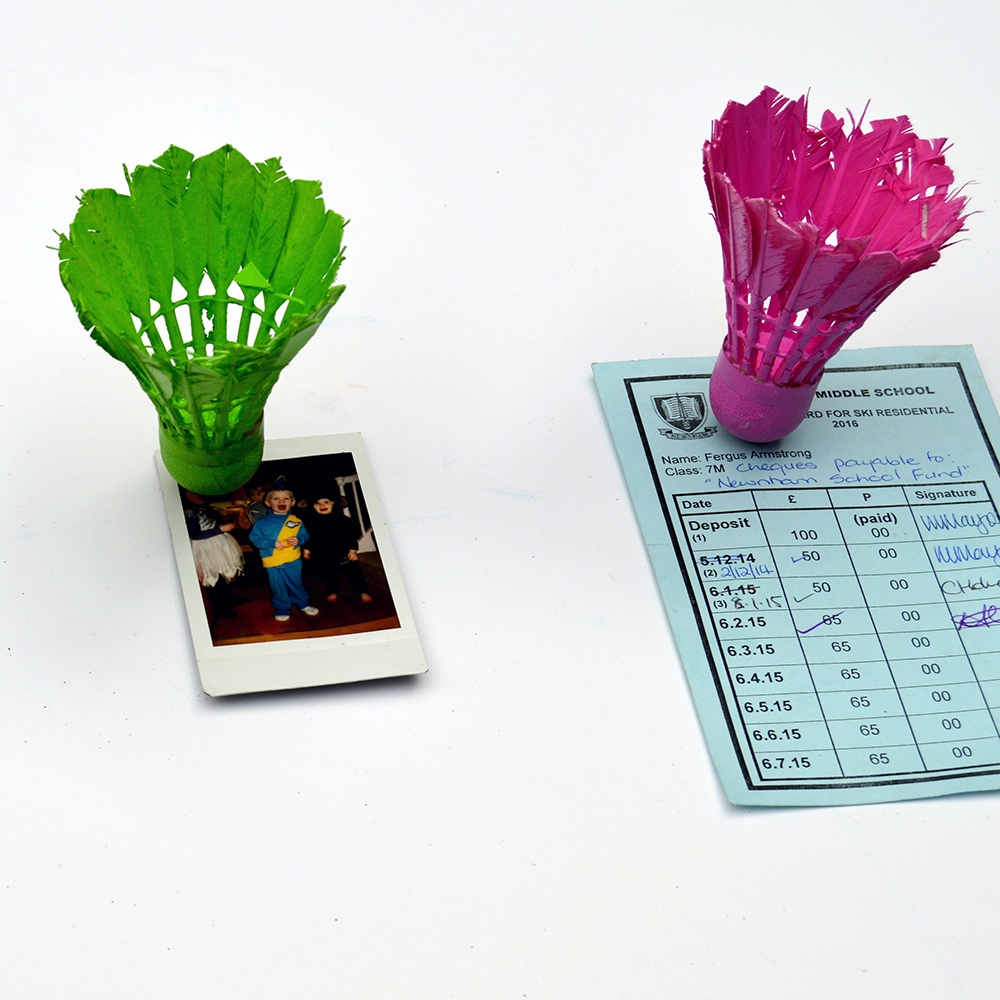 2. Badminton Shuttlecock Feather Arrow Decorations
With the shuttlecocks, you can make these cute little arrows. These arrows make a great table decoration. They can be used to make greeting cards and added wrapped presents to jazz them up.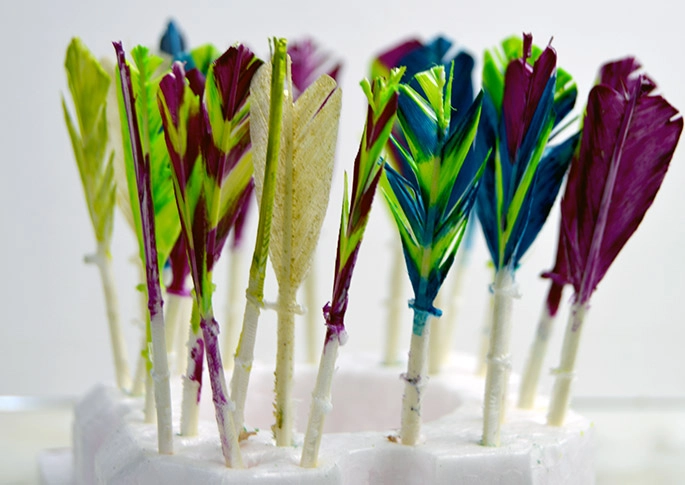 To make the feather arrows
Dissect the shuttlecocks using a Stanley knife or scalpel and extract the feathers.
Using the knife scrape off any excess glue from the feather stem
Paint the feathers using a liquid acrylic paint or a glass/porcelain paint (as feathers are water resistant).
To decorate the stems wrap them with washi tape or coloured thread, or a combination of both.
Cut small cardboard triangles out to make arrowheads. Use two triangles per feather arrow and glue them around the end of the feather stem.
Use the coloured card, paint or cover arrowheads in washi tape.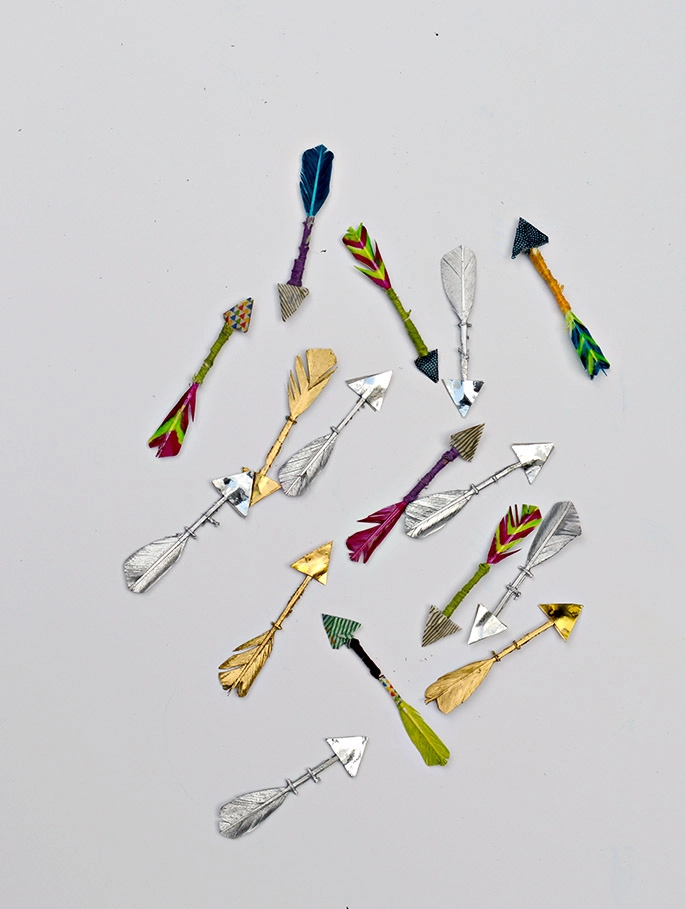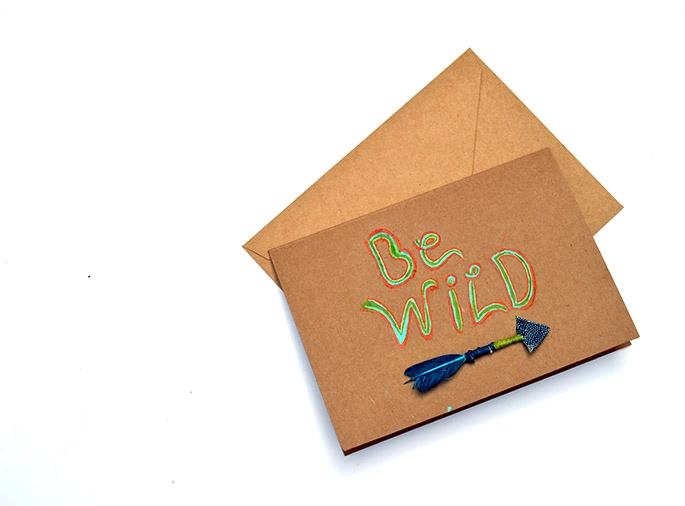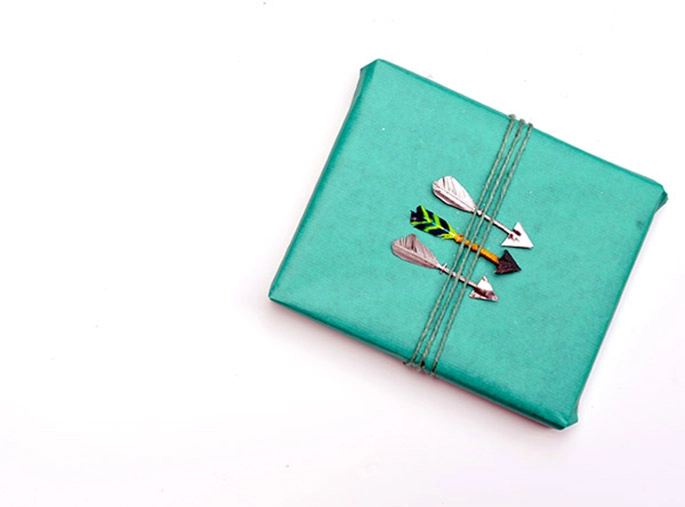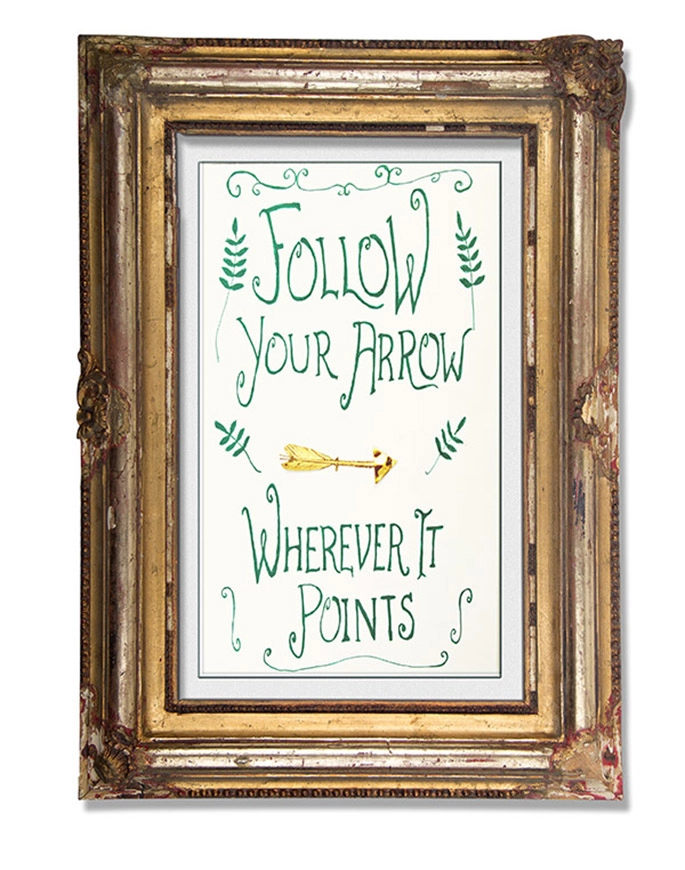 3. Add LED lights
Upcycled Badminton shuttlecocks can be turned into cute night lights by adding little LED lights to the cork end. You can buy coloured led lights off eBay cheaply and glue them to your shuttlecocks on top of the cork inside the feather ring.

Perhaps combine them with your magnetic pin shuttlecocks to light up your pinboards.


4. Make A Shuttlecock Angel Christmas decoration.
I made these adorable angel wing decorations by splitting open old shuttlecocks to make feather angel wings.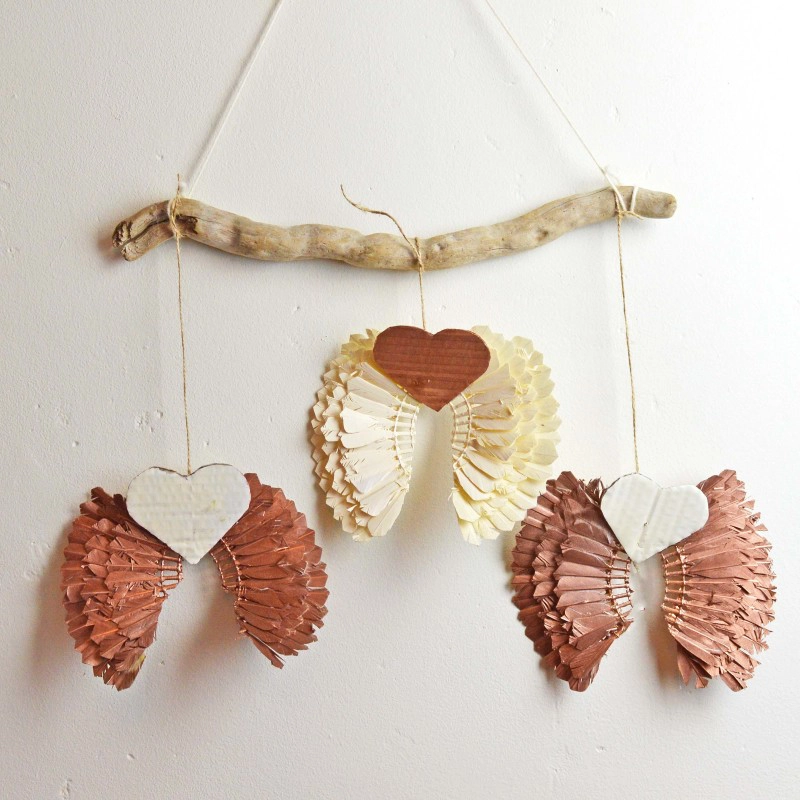 5. Make a shoe clip
Using the feathers of the shuttlecocks to make a shoe clip decoration (bywilma.com), the same approach could be used to make broach or earrings.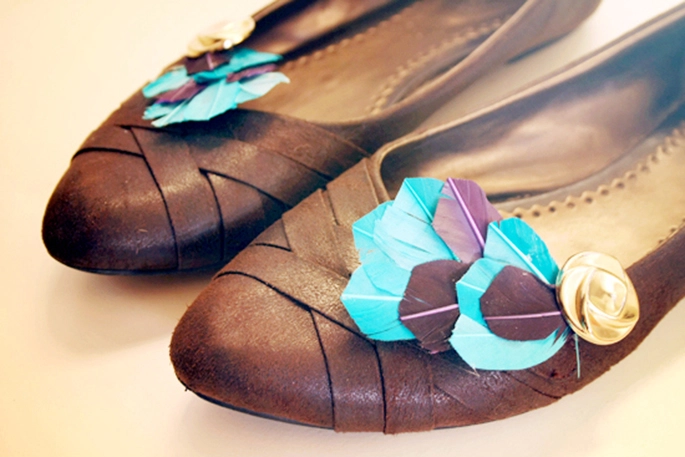 6. Shop Display
A few years ago, the Hermes shop in Singapore used shuttlecocks to create exciting sculptures for their shop display. Details of this can be found on the retaildesignblog.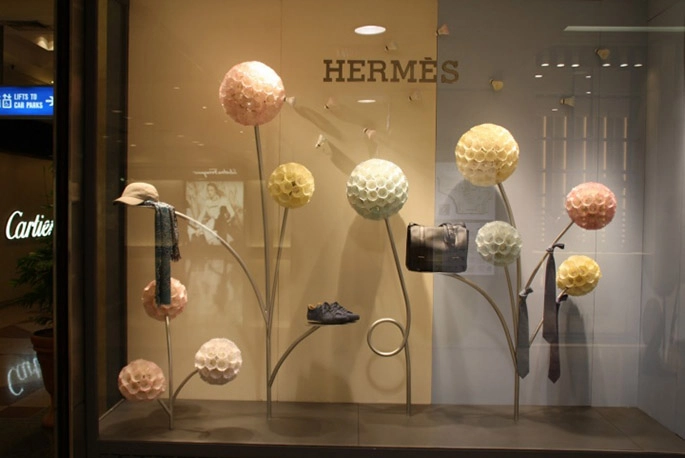 7. Make a Gold Dipped Broach – Michelle Ng
This is a lovely handmade gift idea for any sports fan, and very simple to make. With sixteen feathers in each shuttlecock, you could make eight broaches from each one.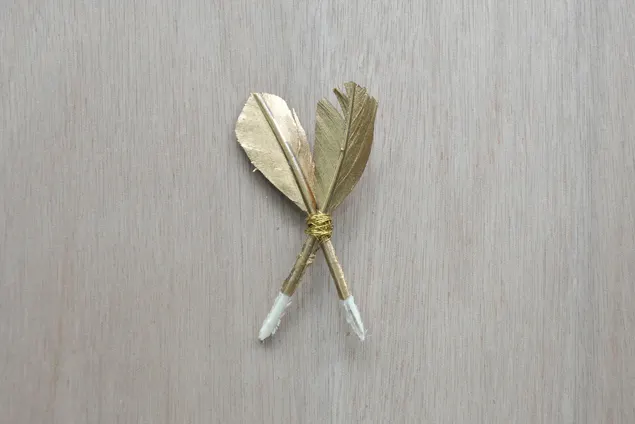 These fun flower decorations are made from colourful nylon shuttlecocks. They would make a fun decoration for any summer party.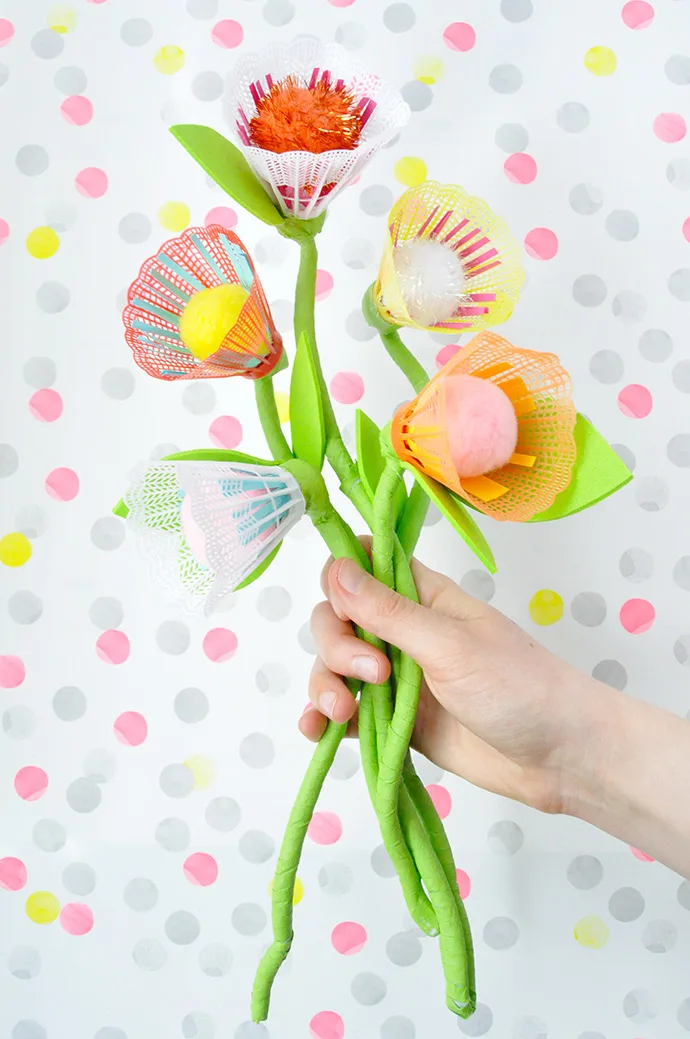 Stack nylon birdies or feather shuttlecocks on one another to make a unique upcycled tabletop Christmas tree.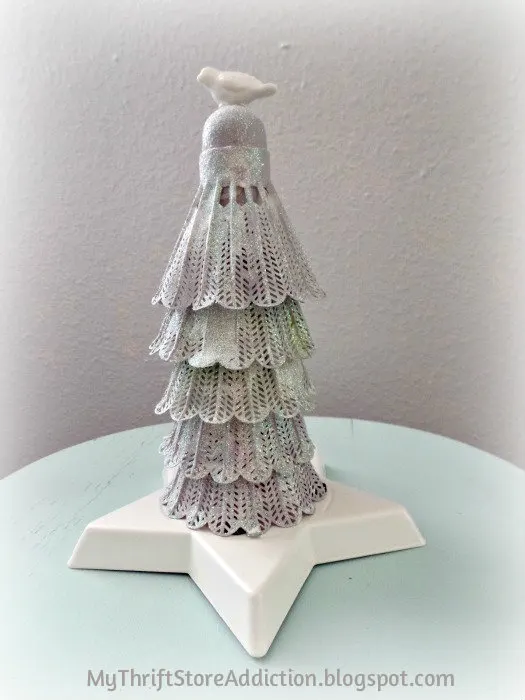 10. Birdie Light Garland
Make a string of decorative lights out of plastic or feather shuttlecocks. A fun decoration for any summer themed party.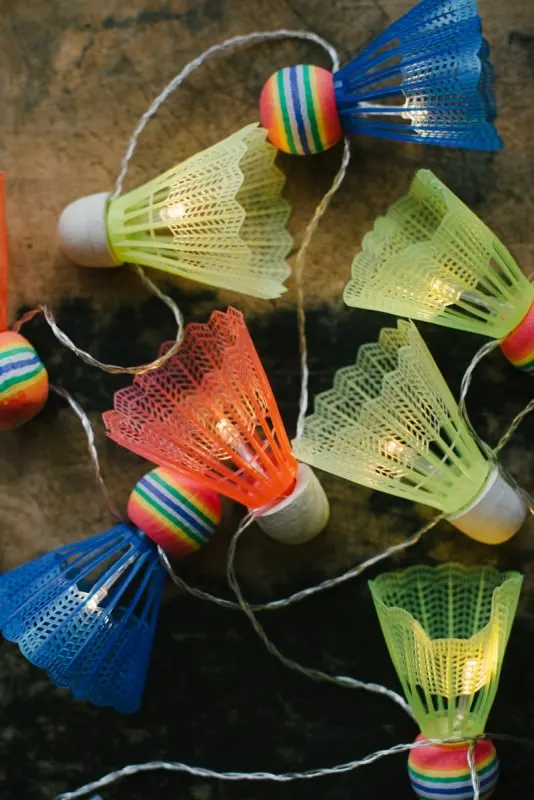 11. Make Pom Pom Shuttlecocks
Glue feather shuttlecocks into a ball to make giant hanging pom pom decorations. I will make a few of these for our local badminton club's annual Christmas party.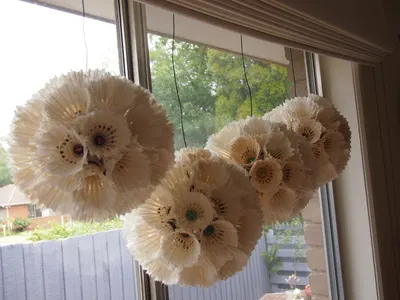 Living in a house that is badminton mad, my supply of redundant feather shuttlecocks is endless. Please let me know if you have any ideas of things I could make from them.
If you like feathers, check out these other feather craft ideas, some of which can be made using feather shuttlecocks.
If you like that other popular Aisan racket sports ping pong, then check out these upcycled ping pong bat Christmas decorations.